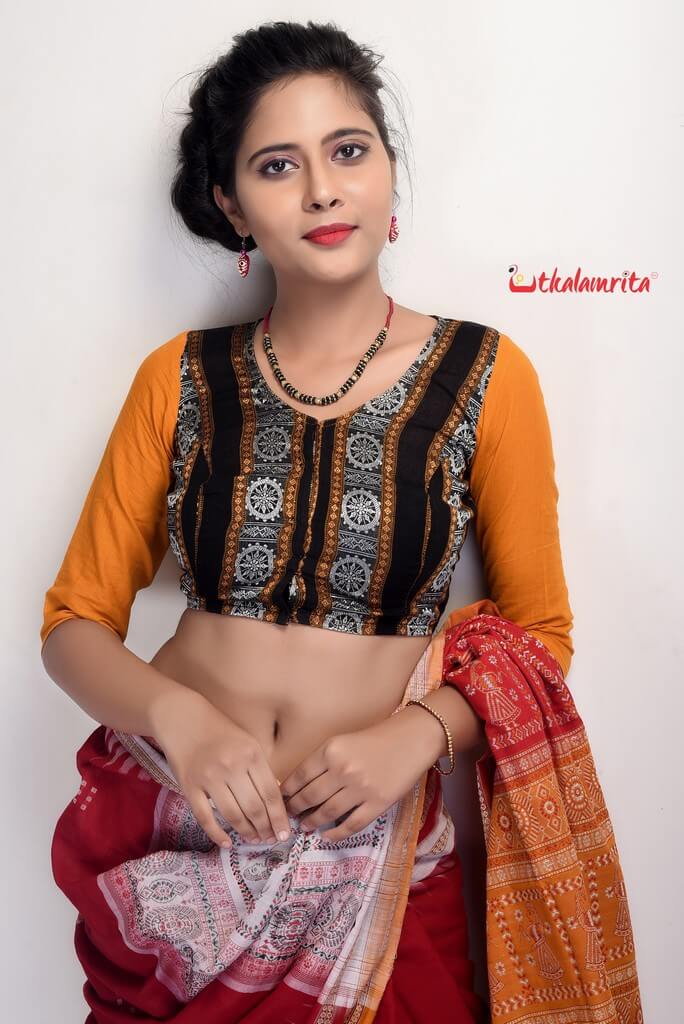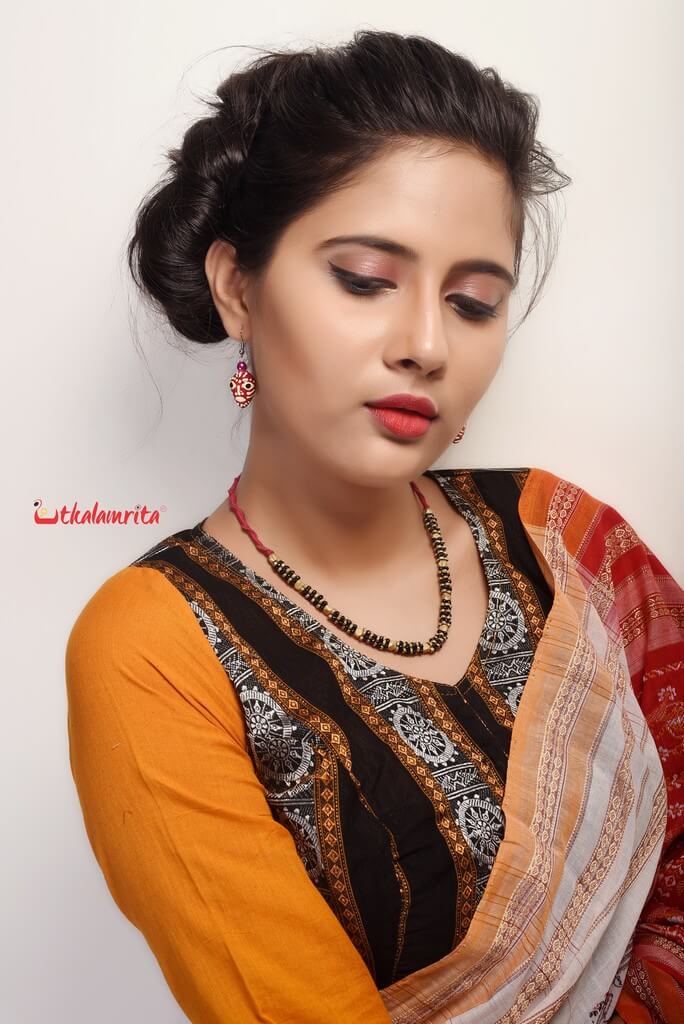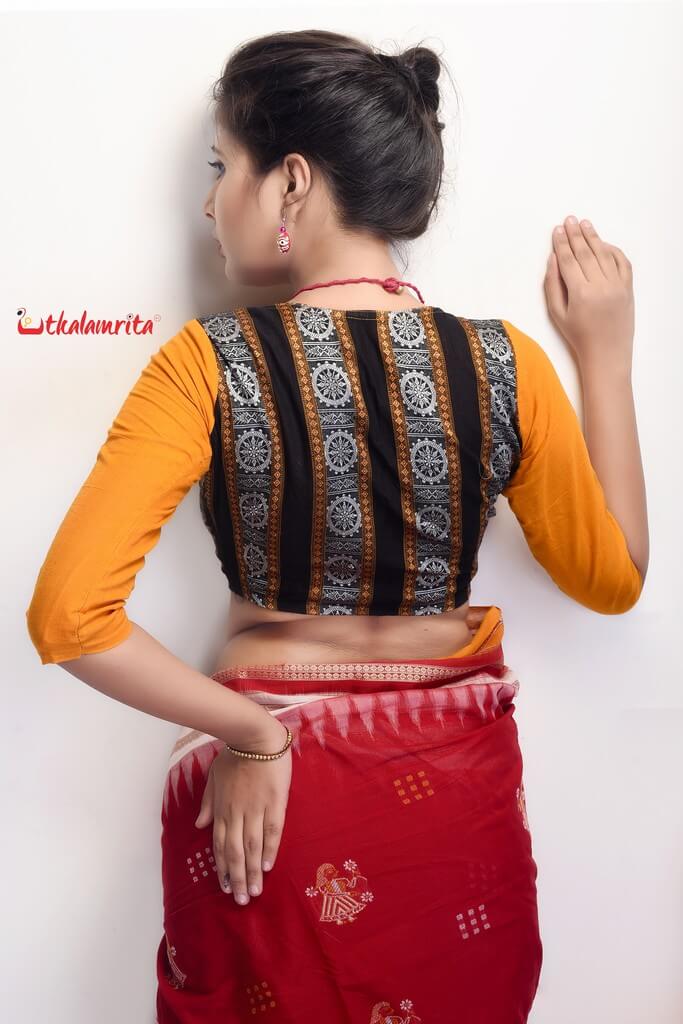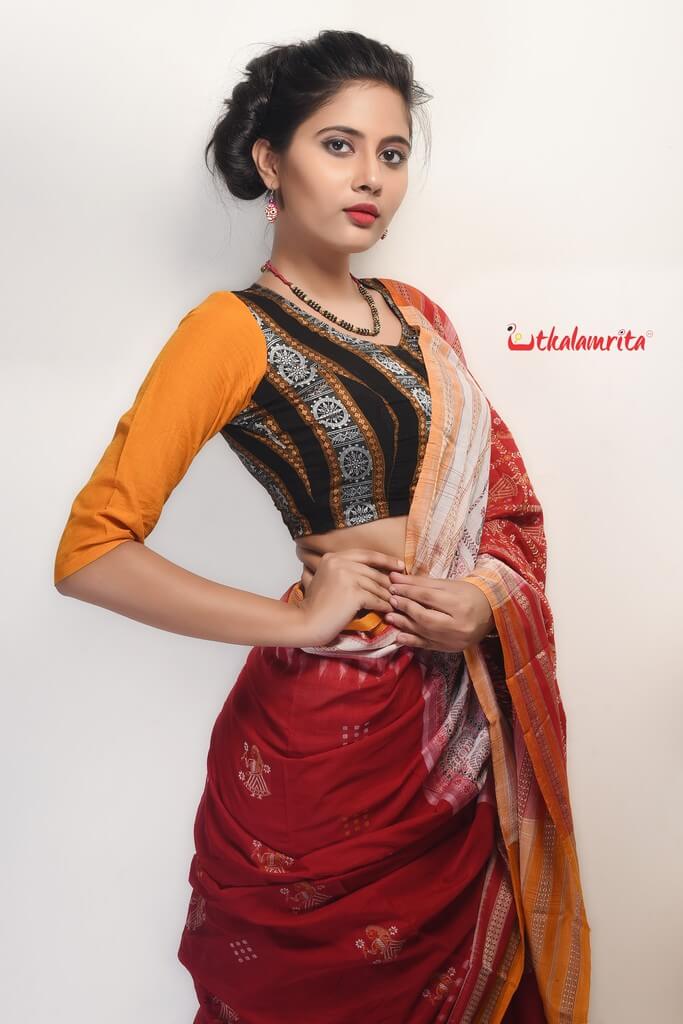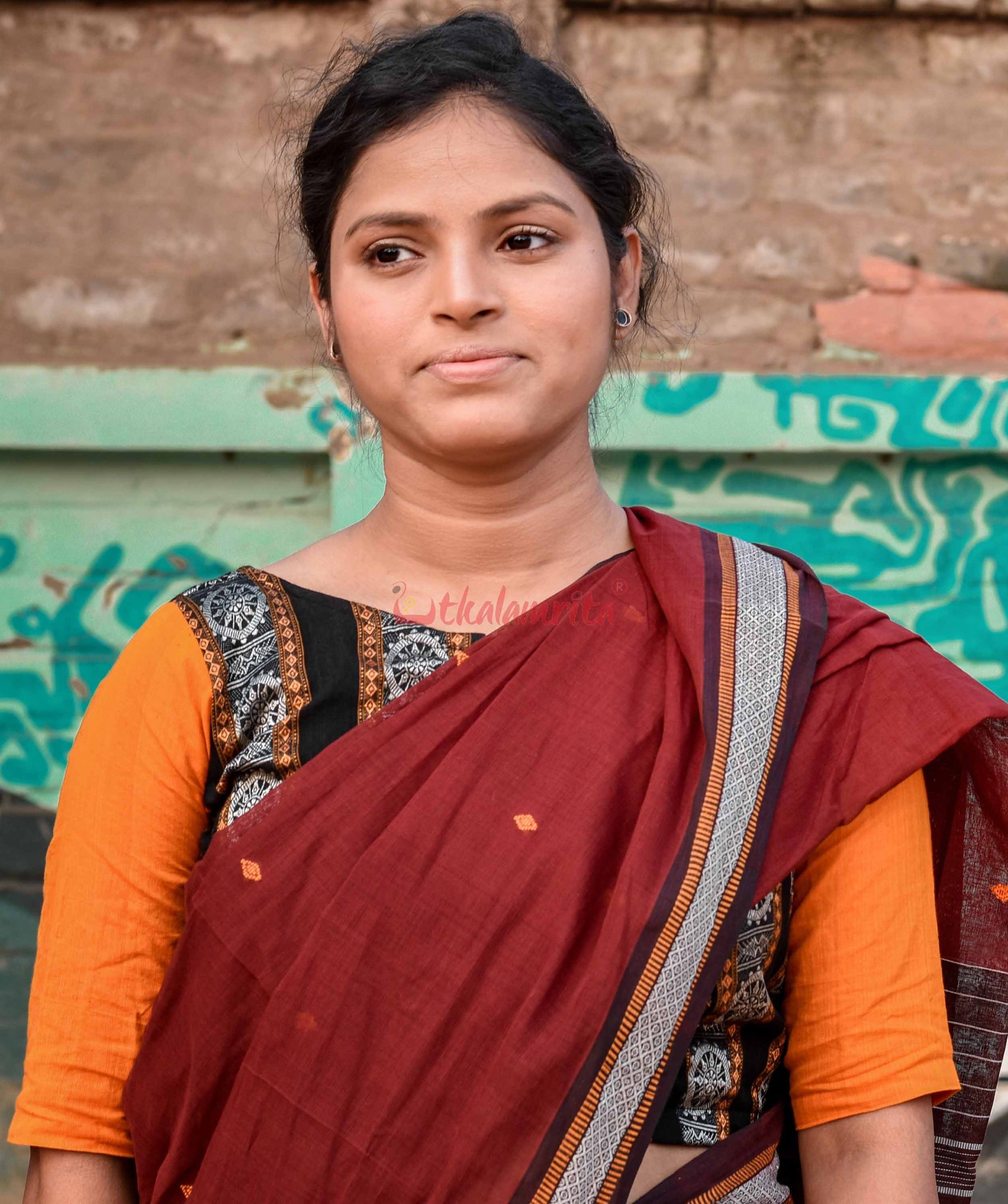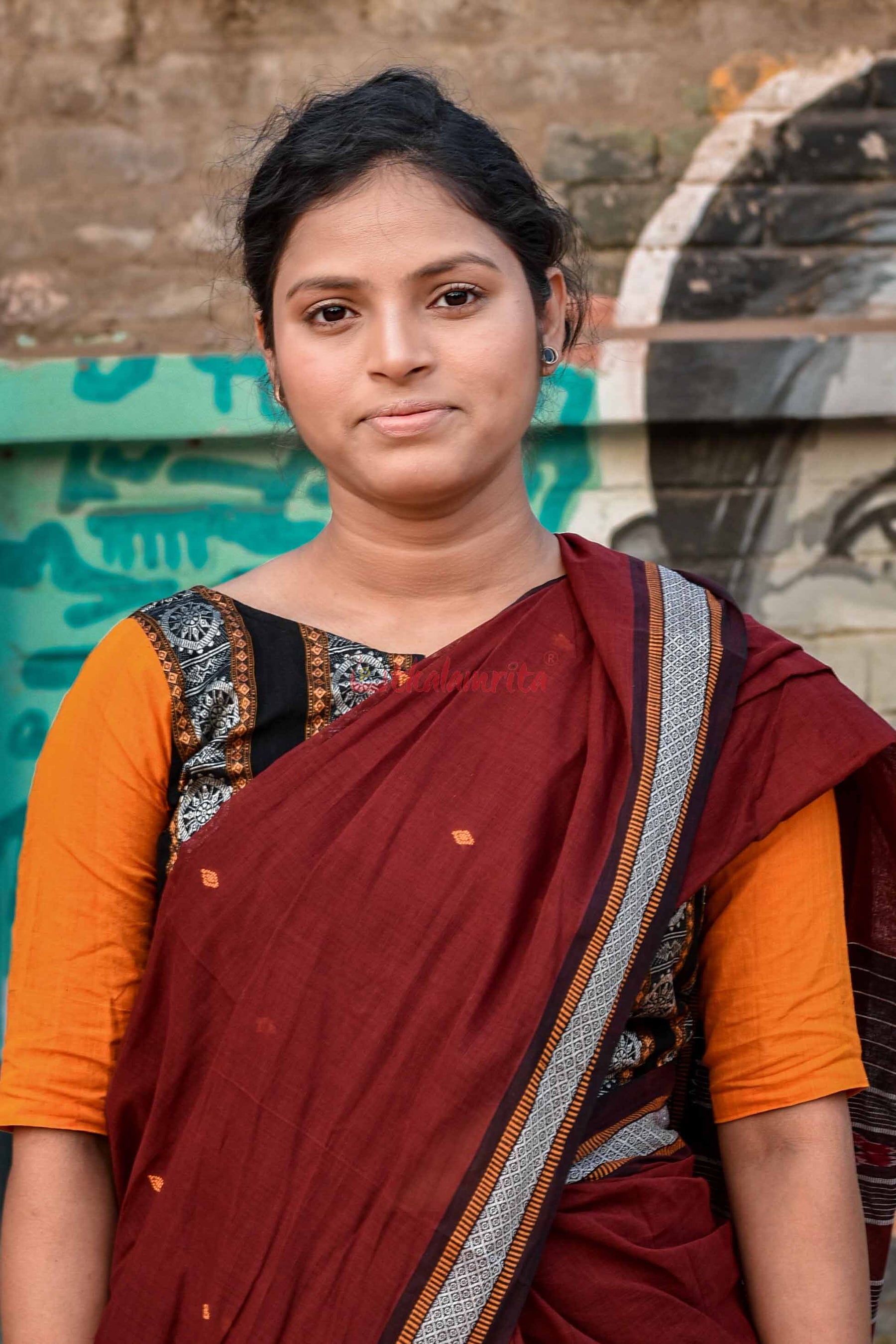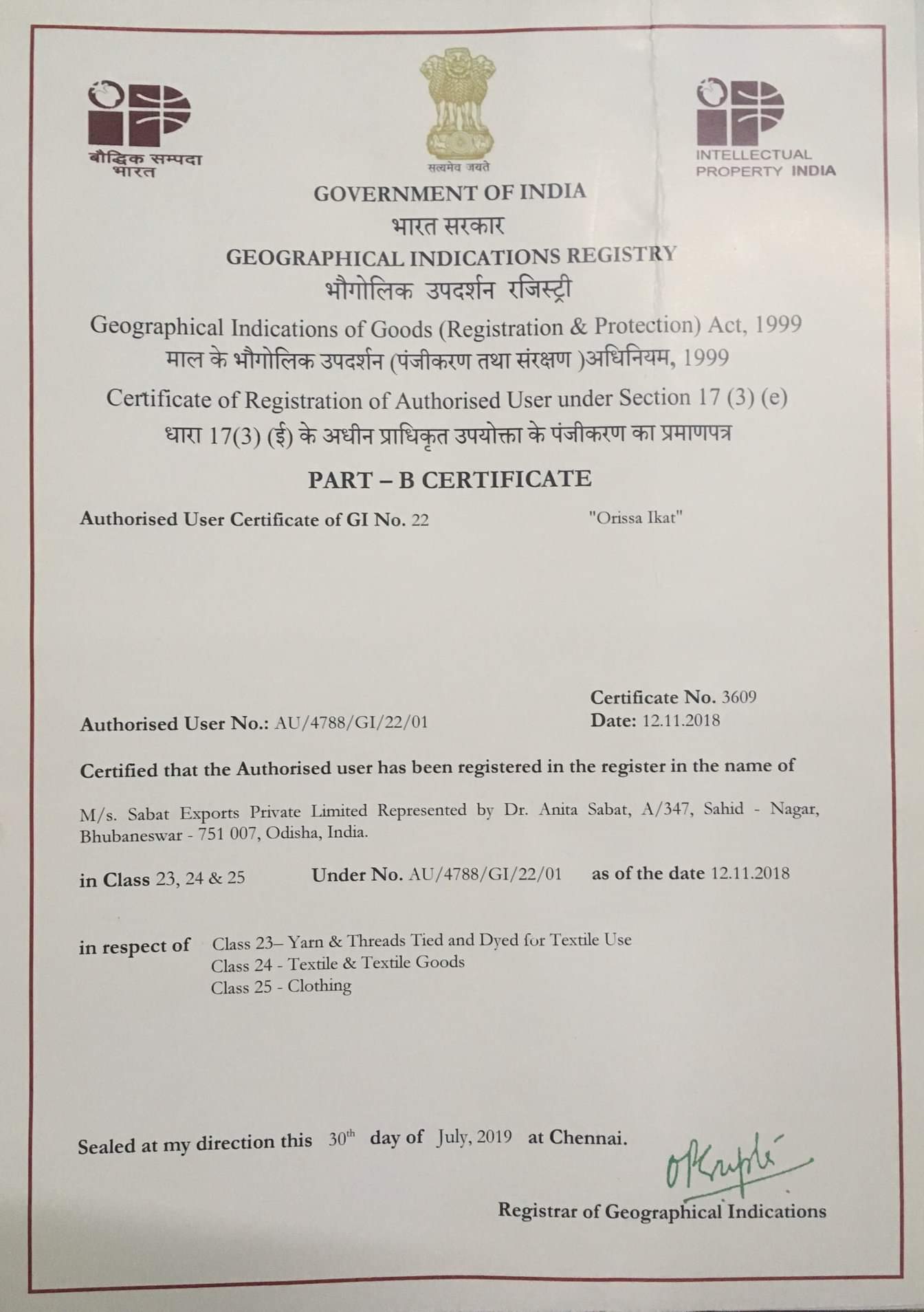 Konark Mustard Long Sleeves
Nuapatna's weaving origin traces back to 12th Century AD and it is closely associated with Lord Jagannath Temple rituals at Puri, Odisha. This is the weave of single largest cluster of Odisha at Nuapatna with 10,000 weavers present with approx 6000 looms. Nuapatna specialises in single ikat. This blouse is designed and tailored inhouse by us from Nuapatna Konark wheels fabric. World-famous UNESCO World Heritage Site of Konark Sun Temple, has 24 wheels sculpted from stone - an example of the highest level of skill of our stone sculpture artists of as early as 12th Century! These wheels have been woven on pure and soft black cotton fabric. Please note that delivery will be done after 7 days of placing your order, as a fresh blouse will be made just for you so we need time to create the awesomeness for you!

Type: Non-padded, Material: Pure Cotton Nuapatna-made (mercerised), Sleeves: Medium Length
(1) The colors of the actual product may look slightly different due to different screens used for viewing the digital photography captured. Our endeavor has been to present the true shades of the products as far as possible. (2) There may be loose threads on the backside of pallu of saree, which is a mark of true handwoven and handloom saree. (3) The slight irregularities in the body/anchal/border of saree are to be celebrated as a mark of true handloom products. (4) Wash Care: We advise dry cleaning for the silk sarees and handwashing separately in cold water alongwith drying in shade for our cotton products. Iron Care: Light iron to be used. For pattachitra handpainted items, please iron only on backside. Otherwise use a cotton cloth on top of the painted parts while ironing.