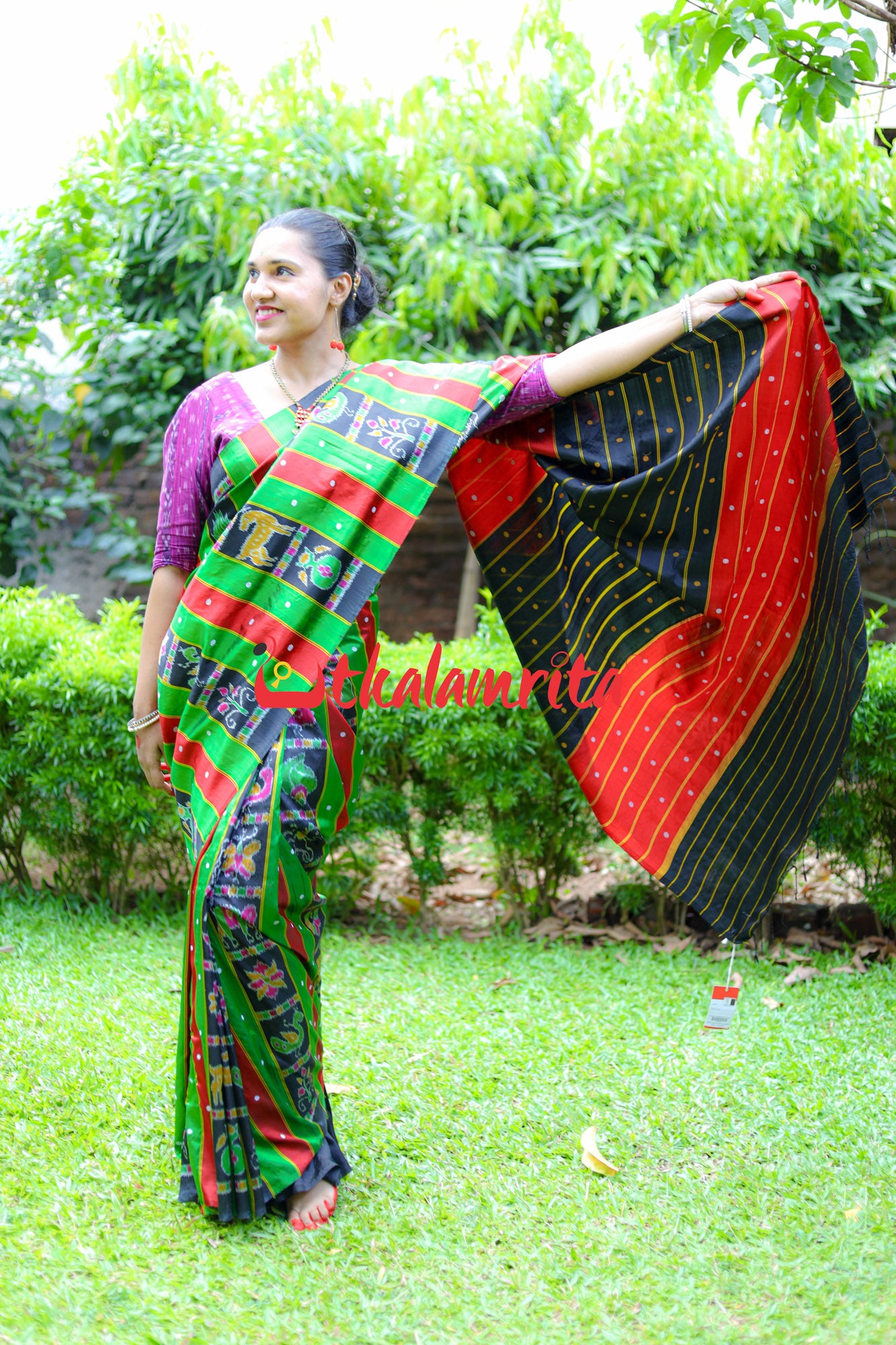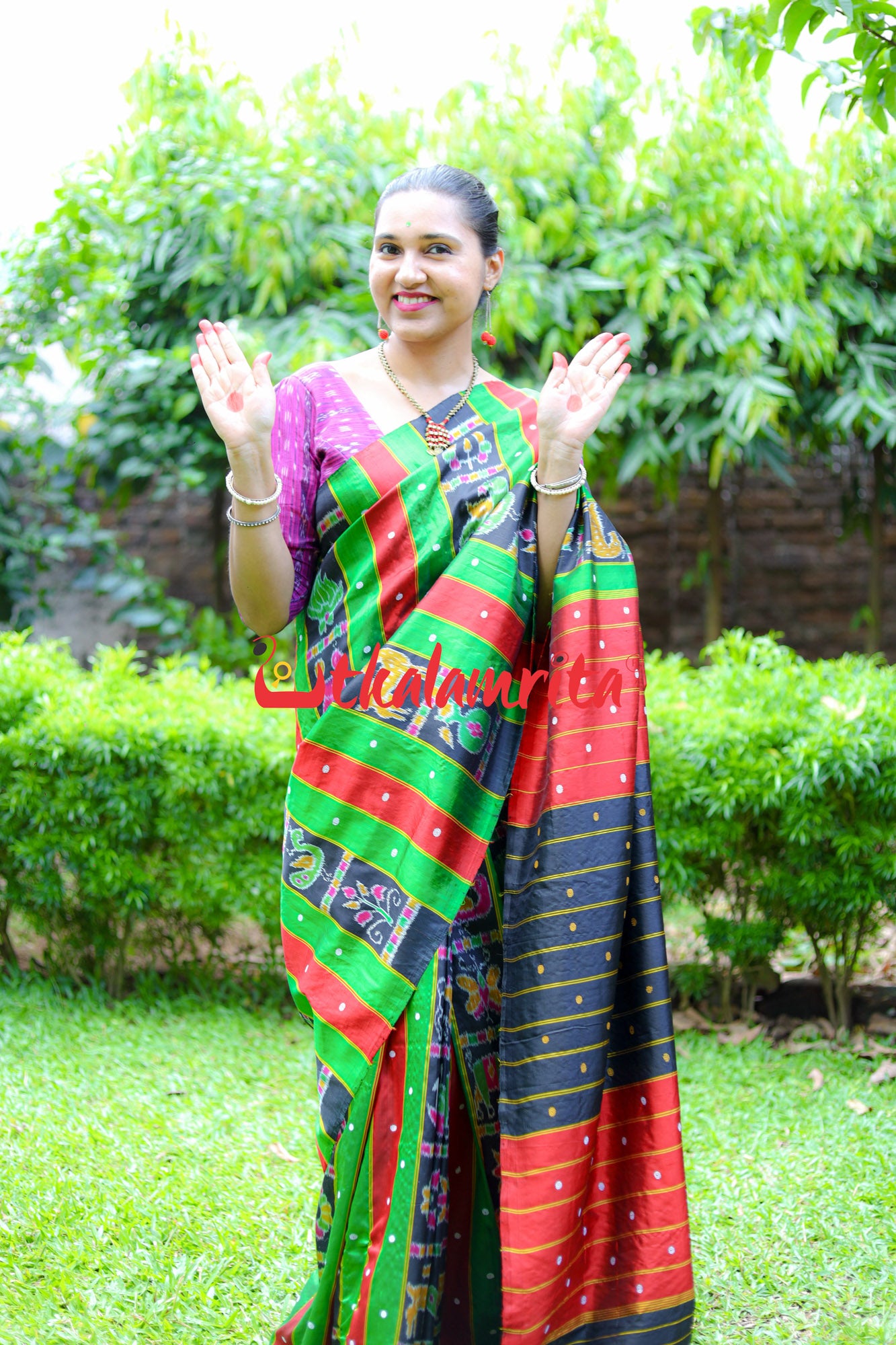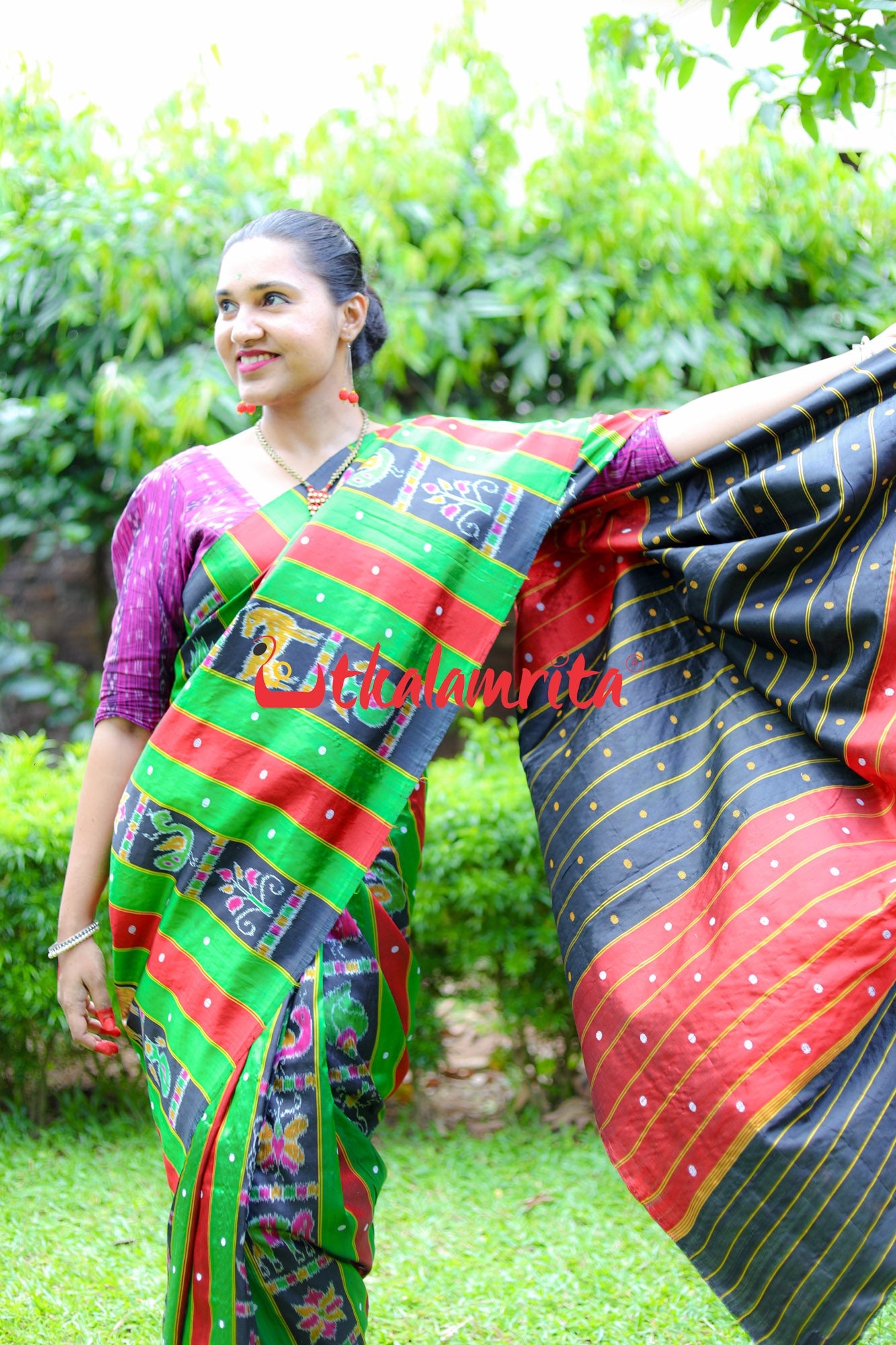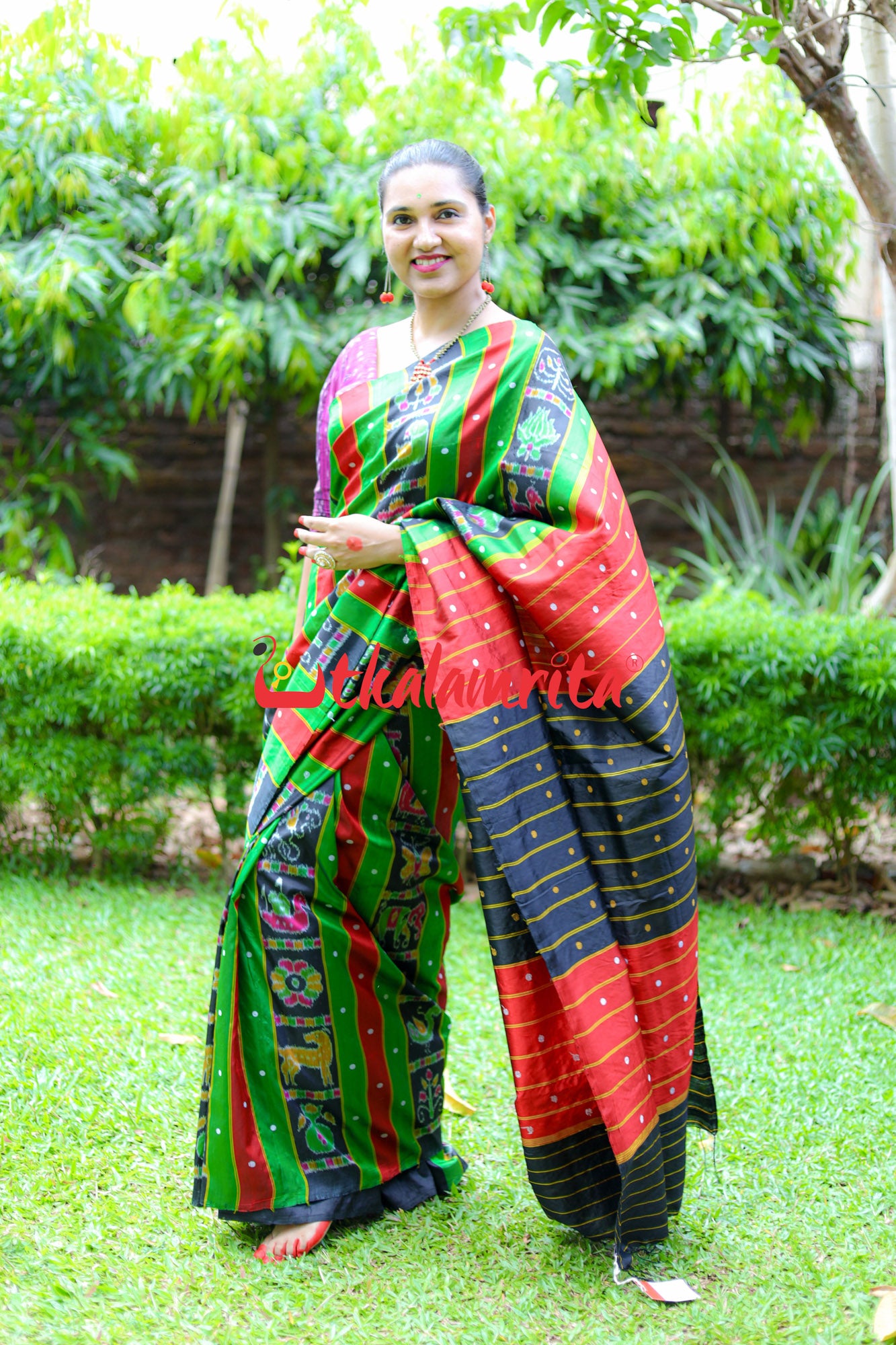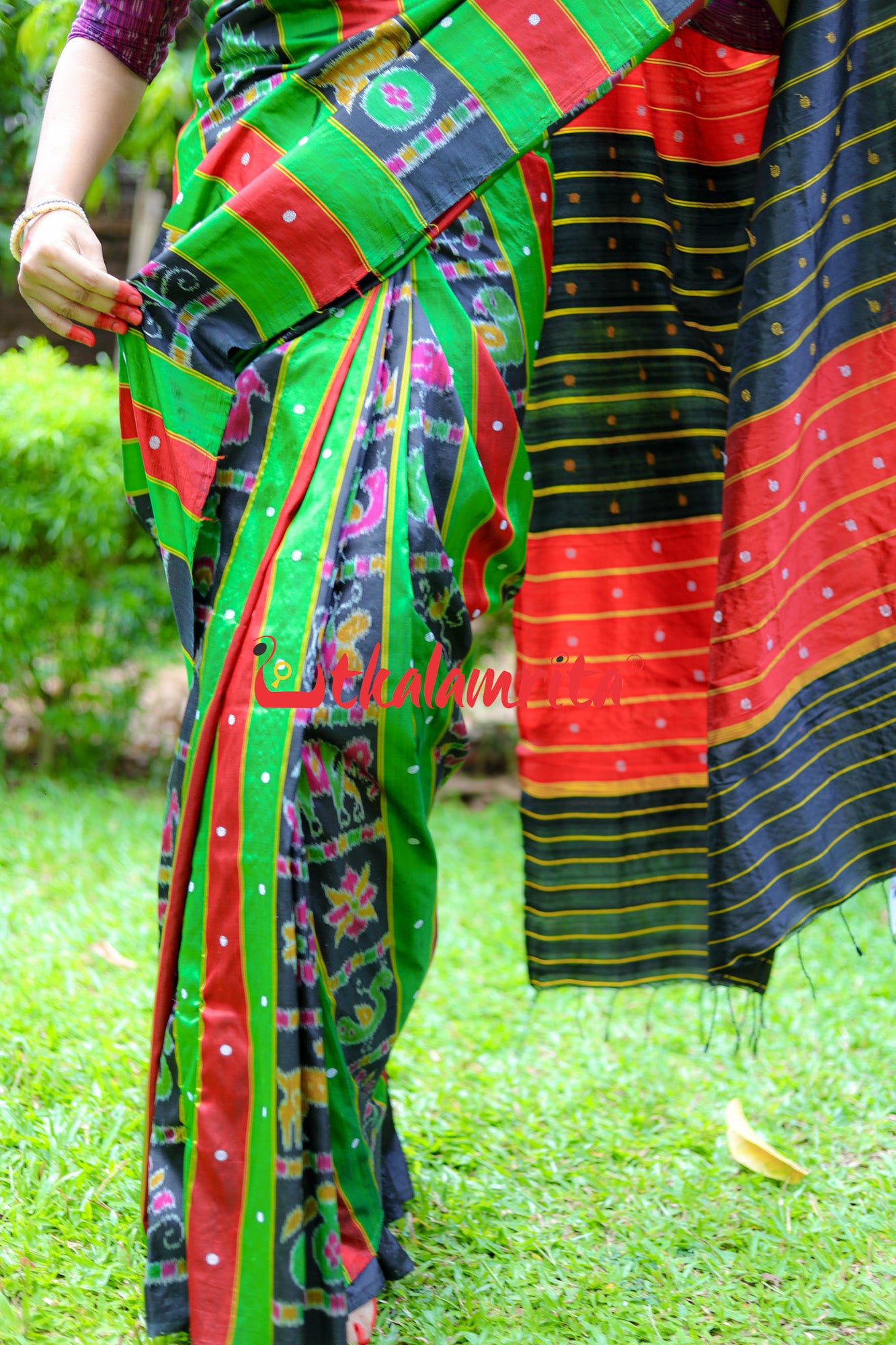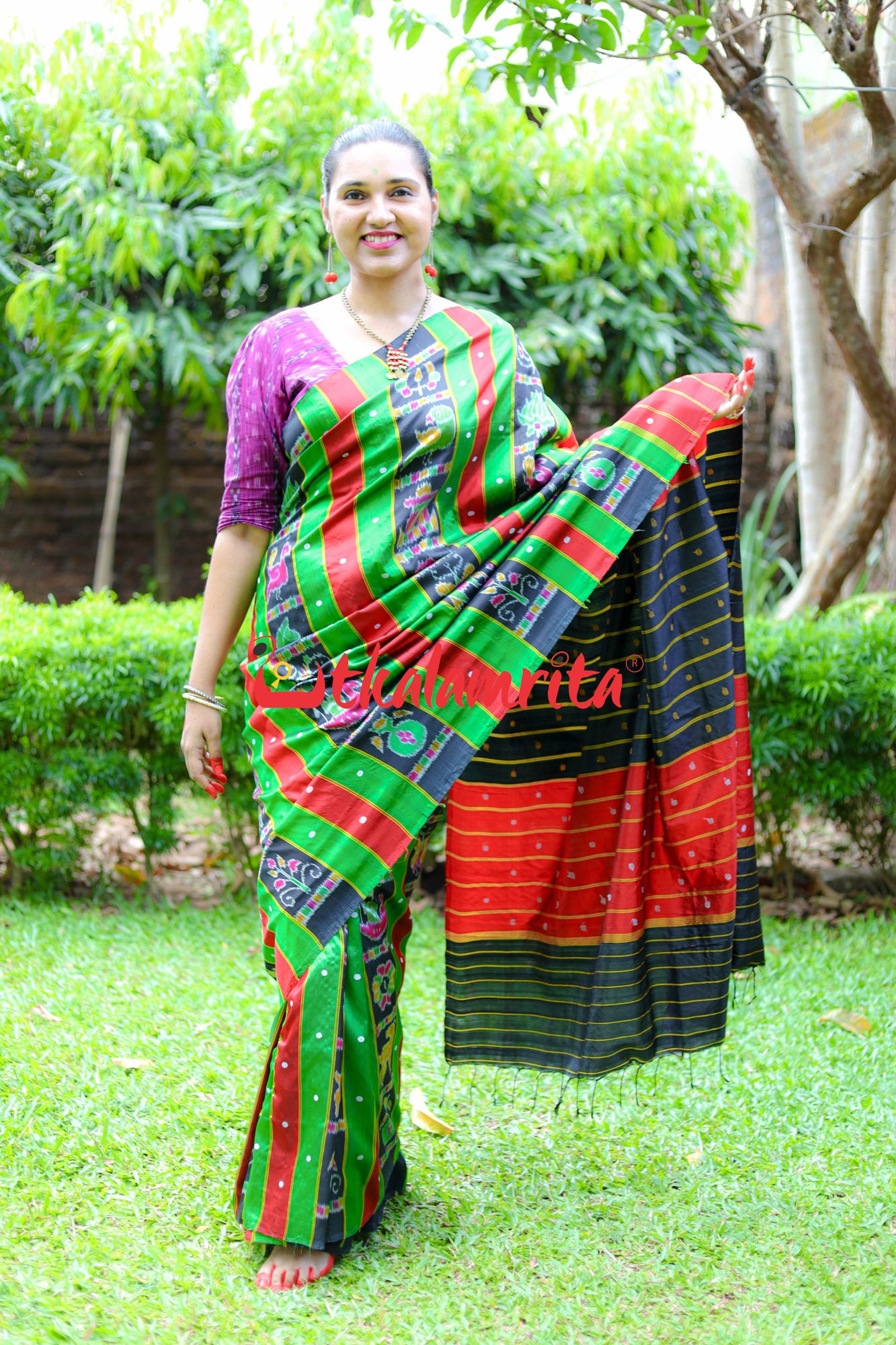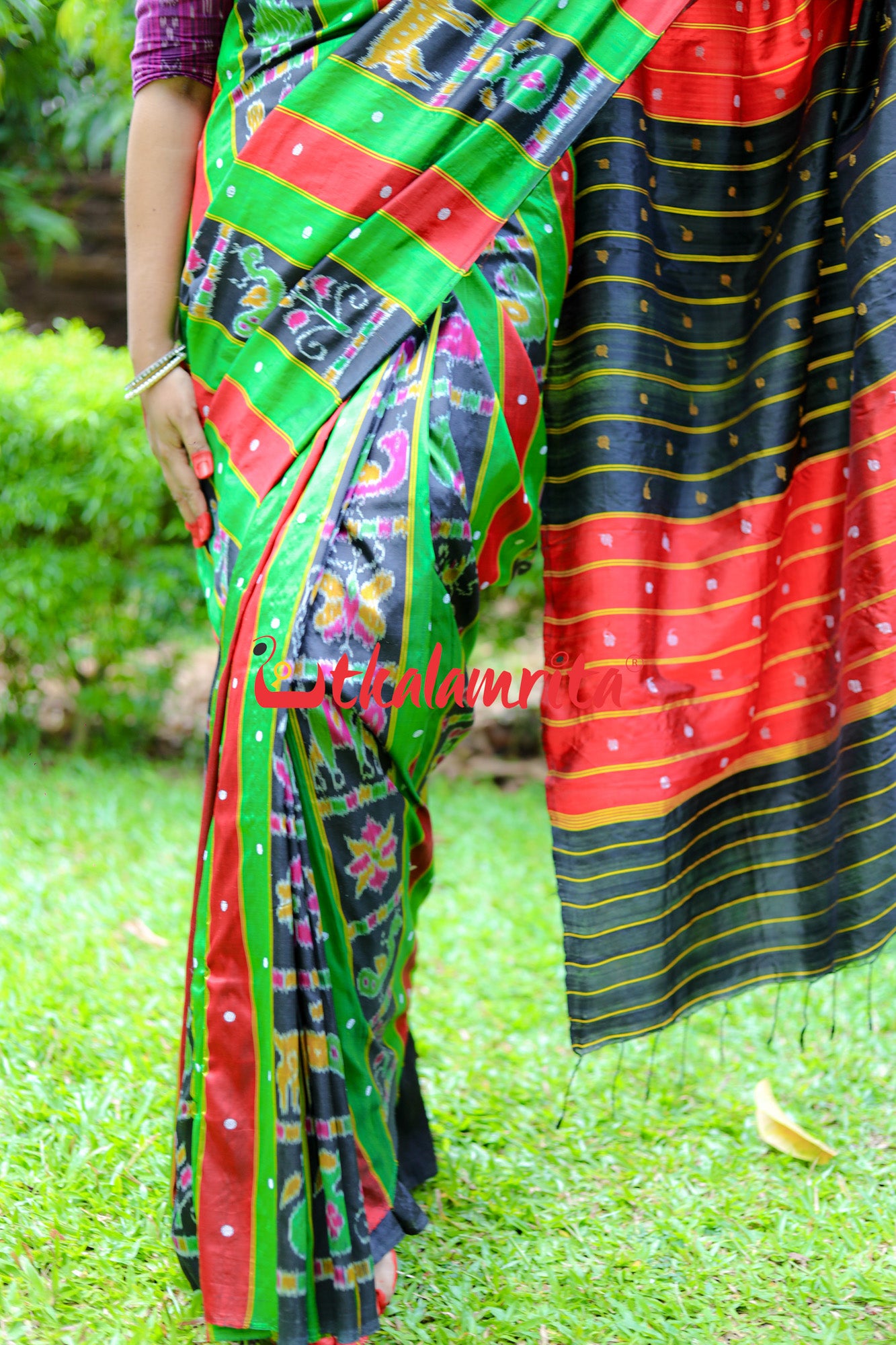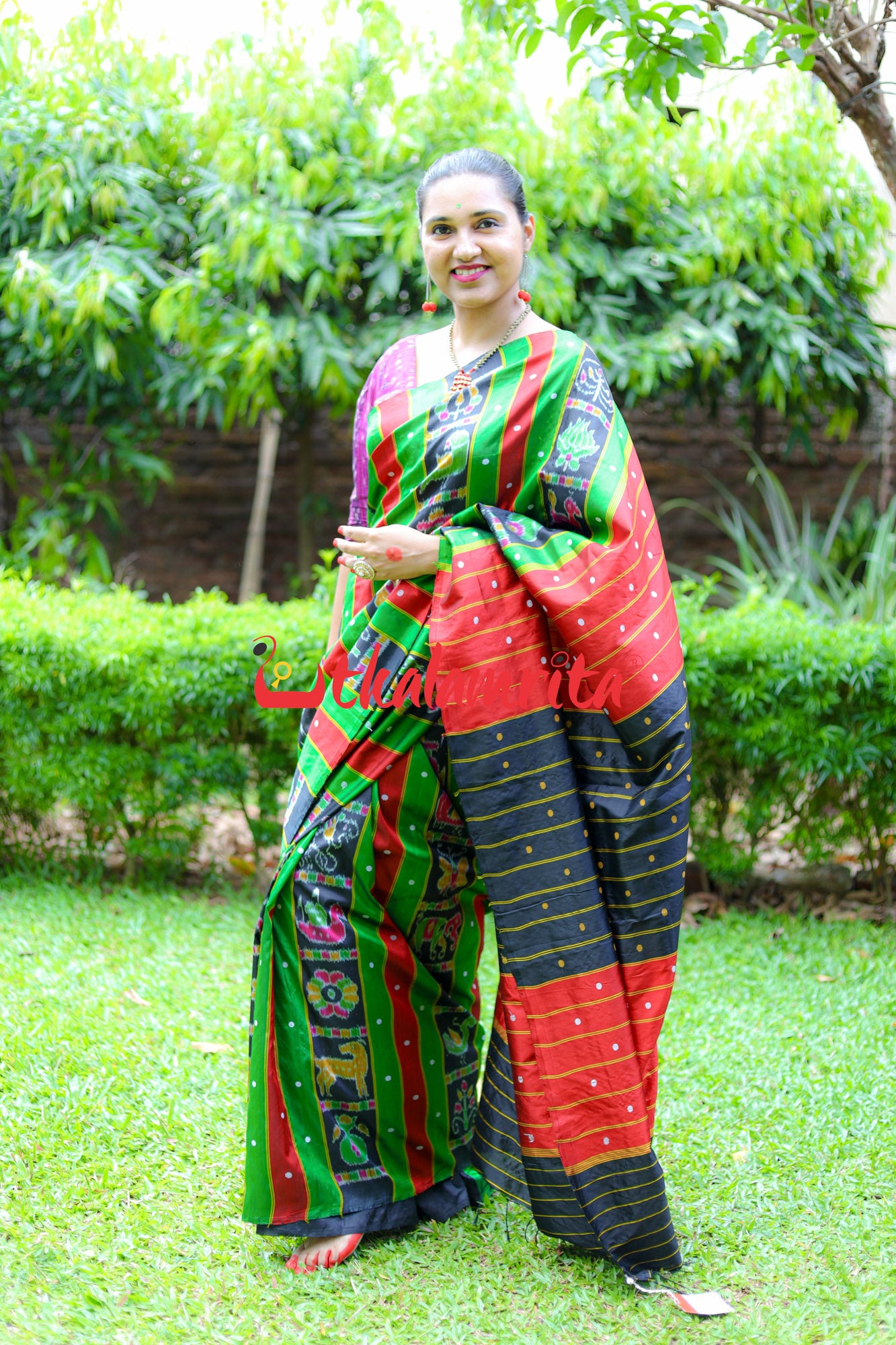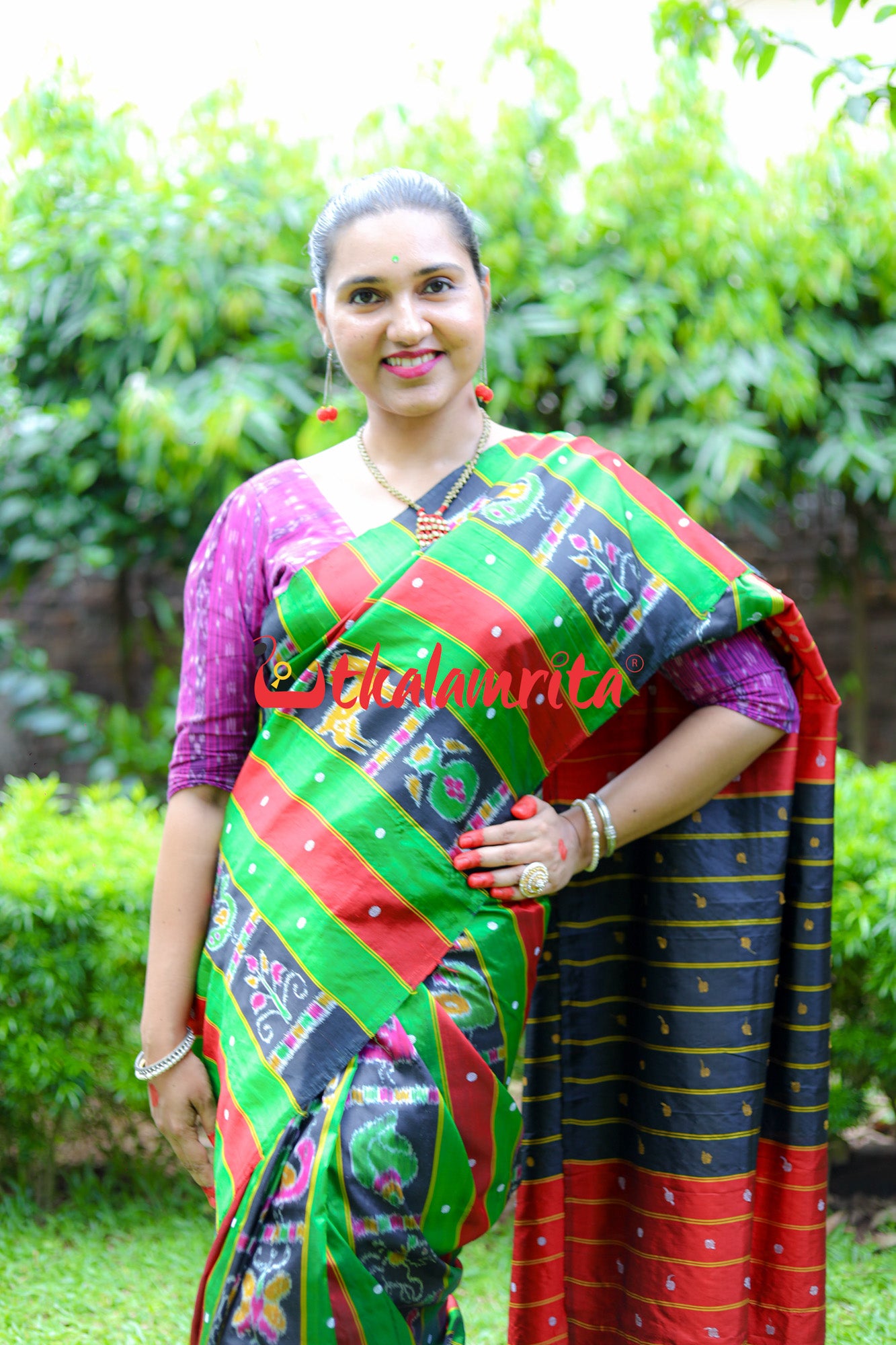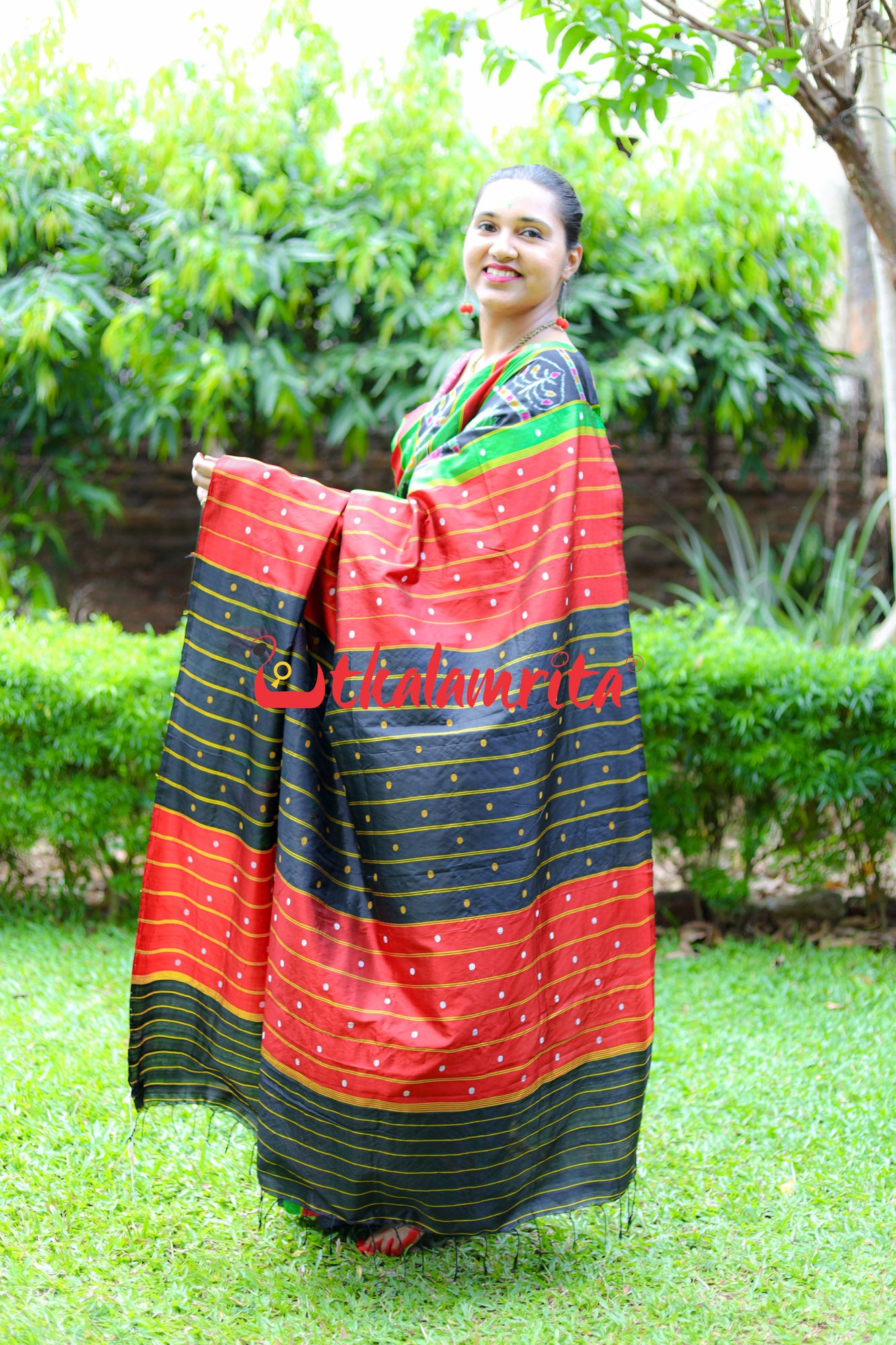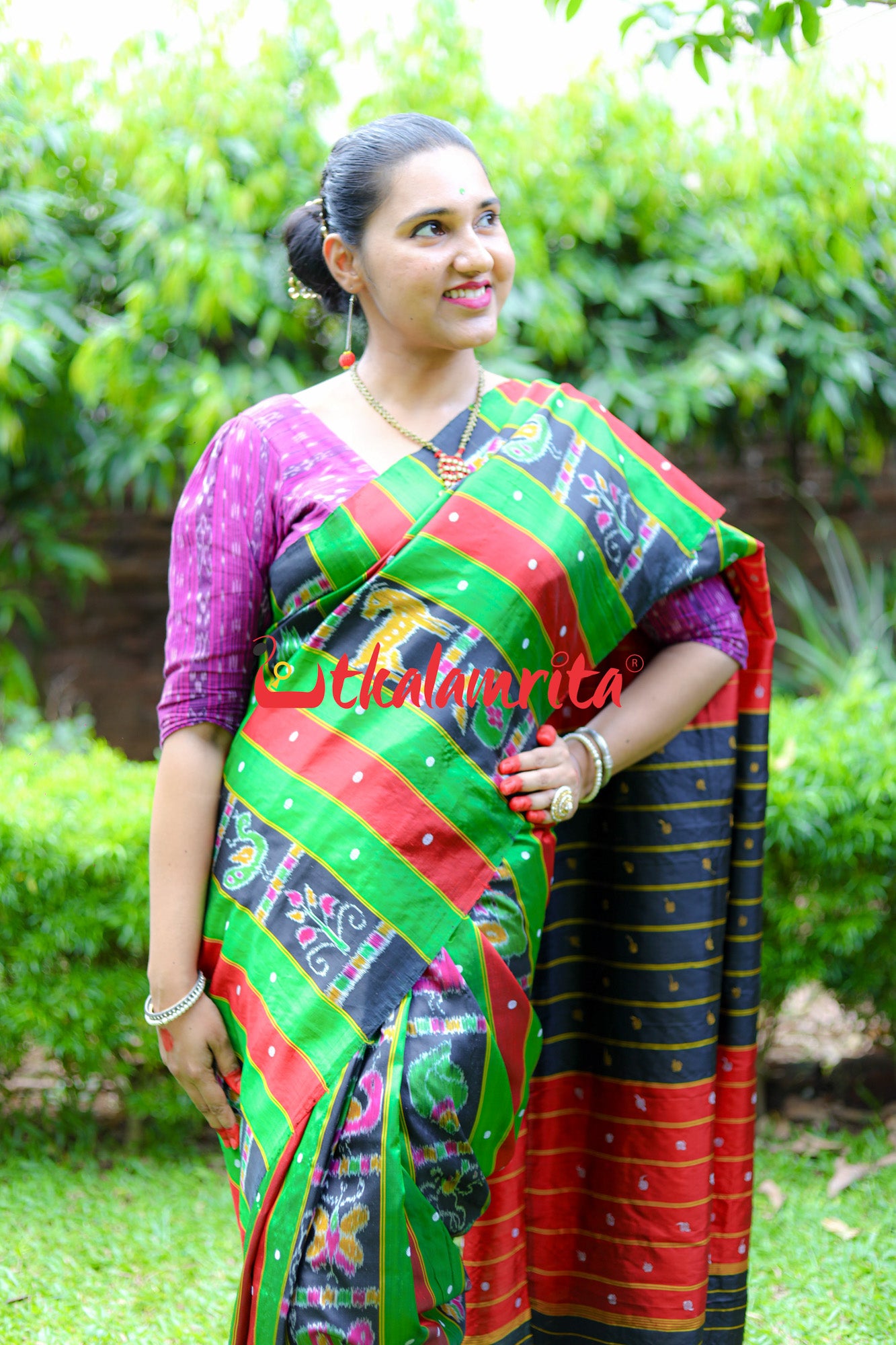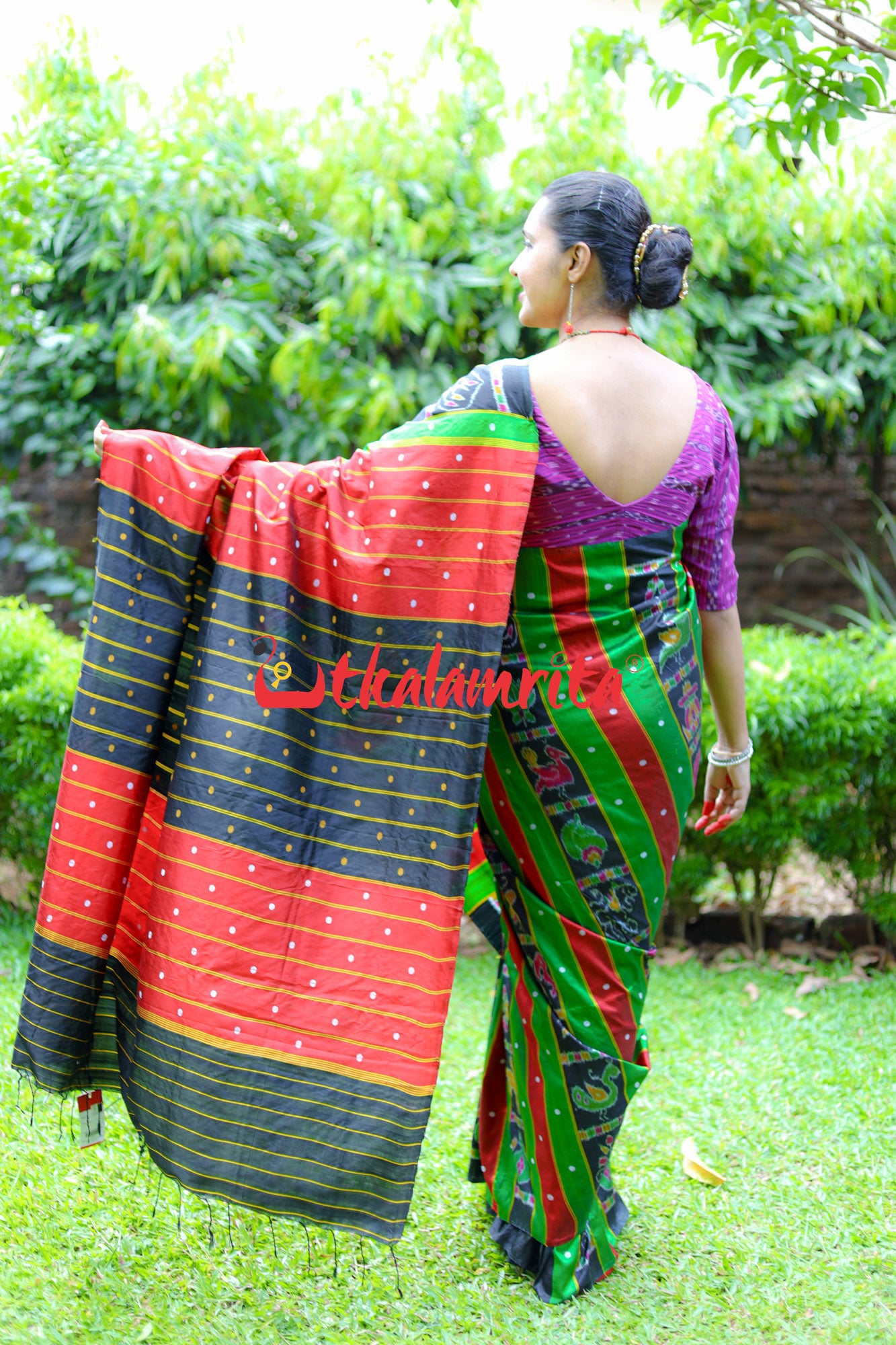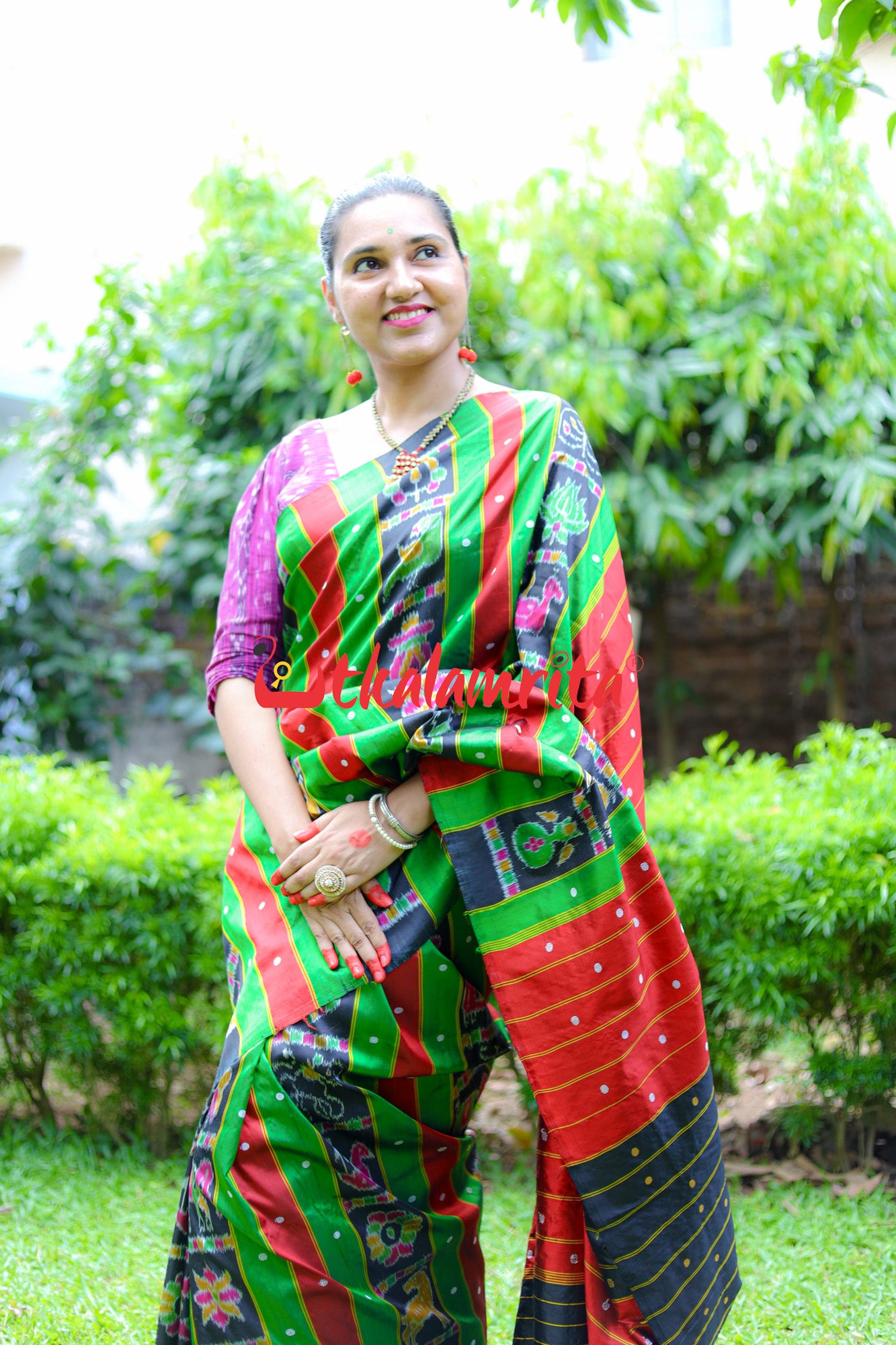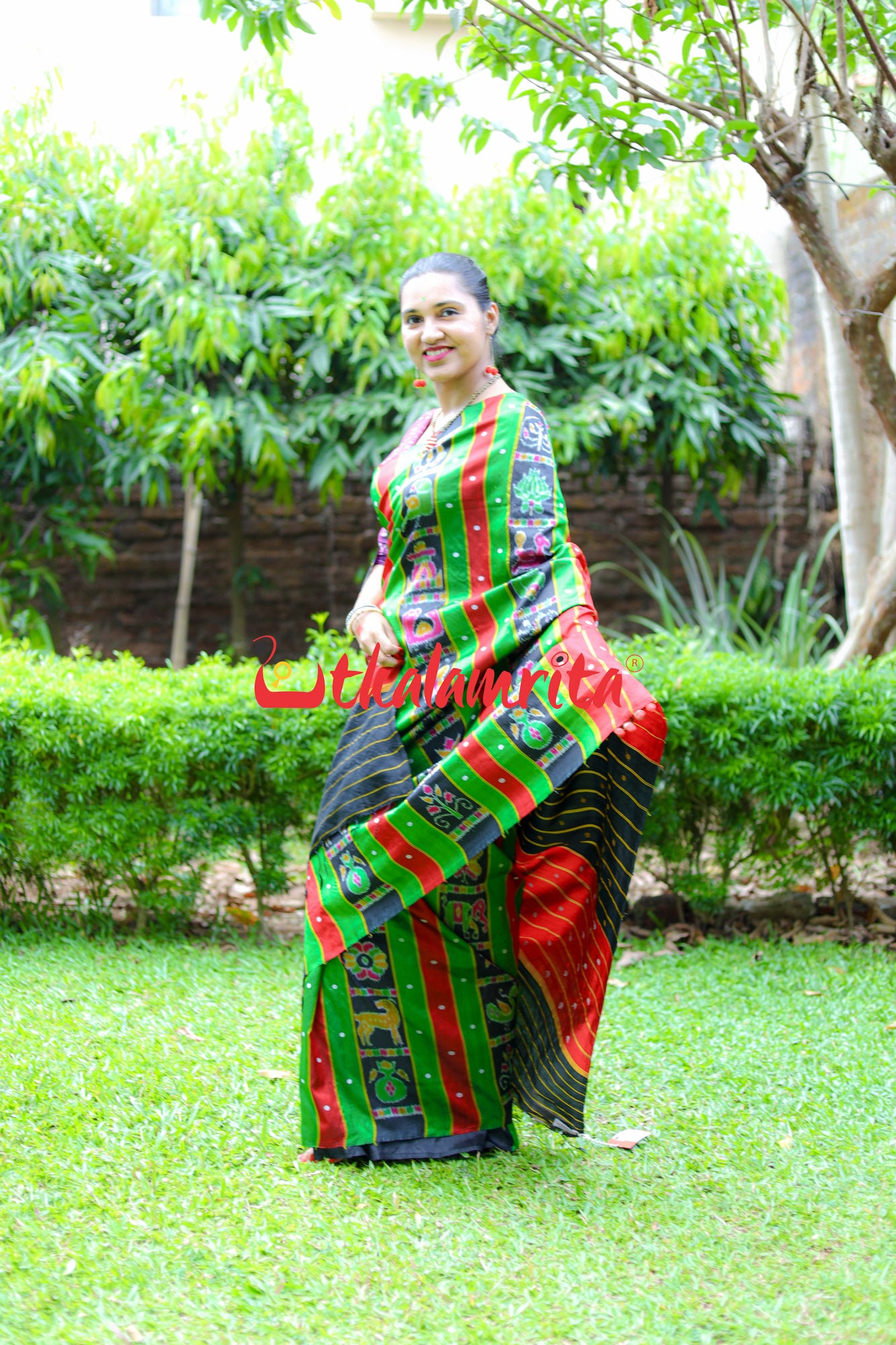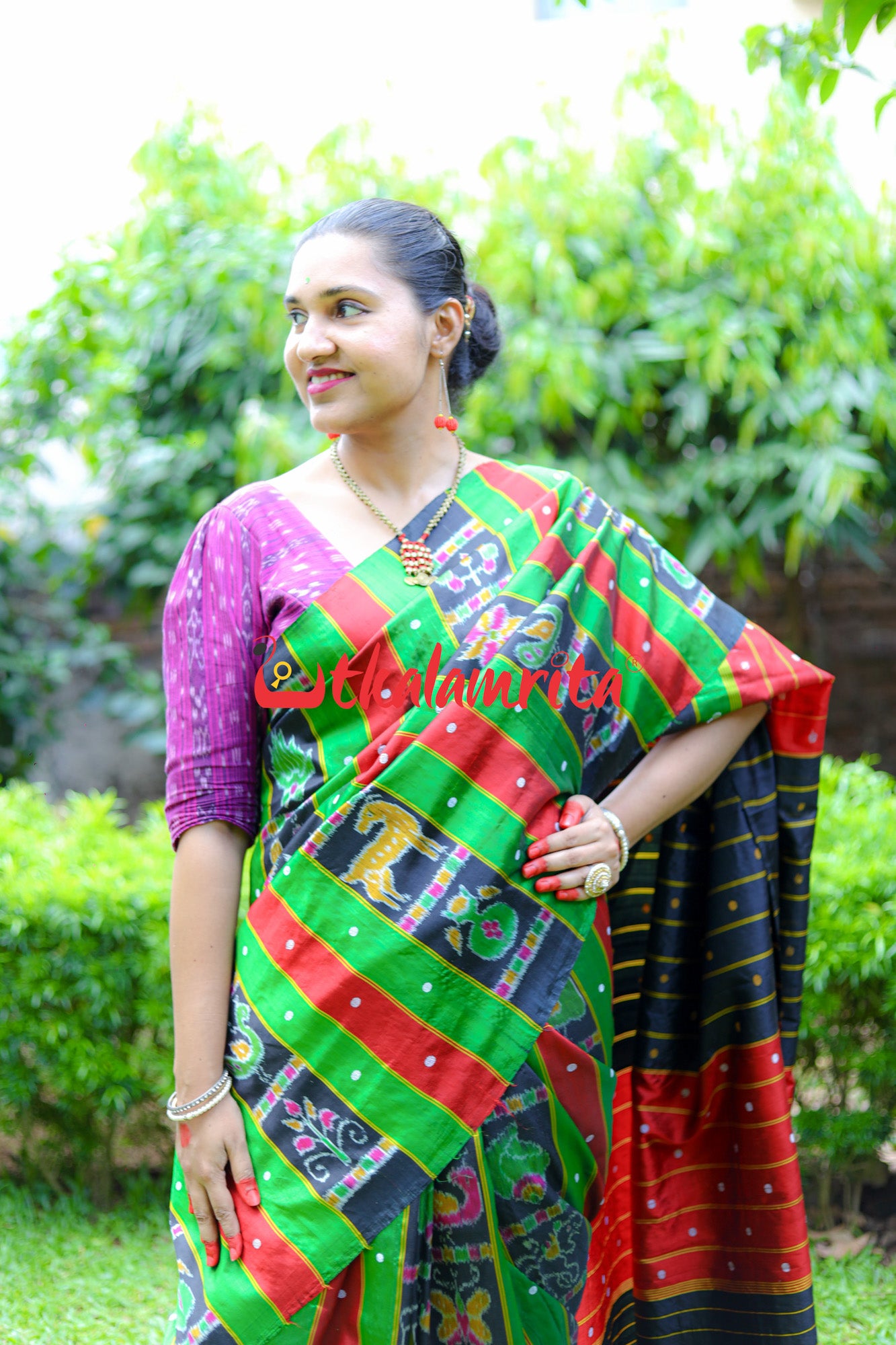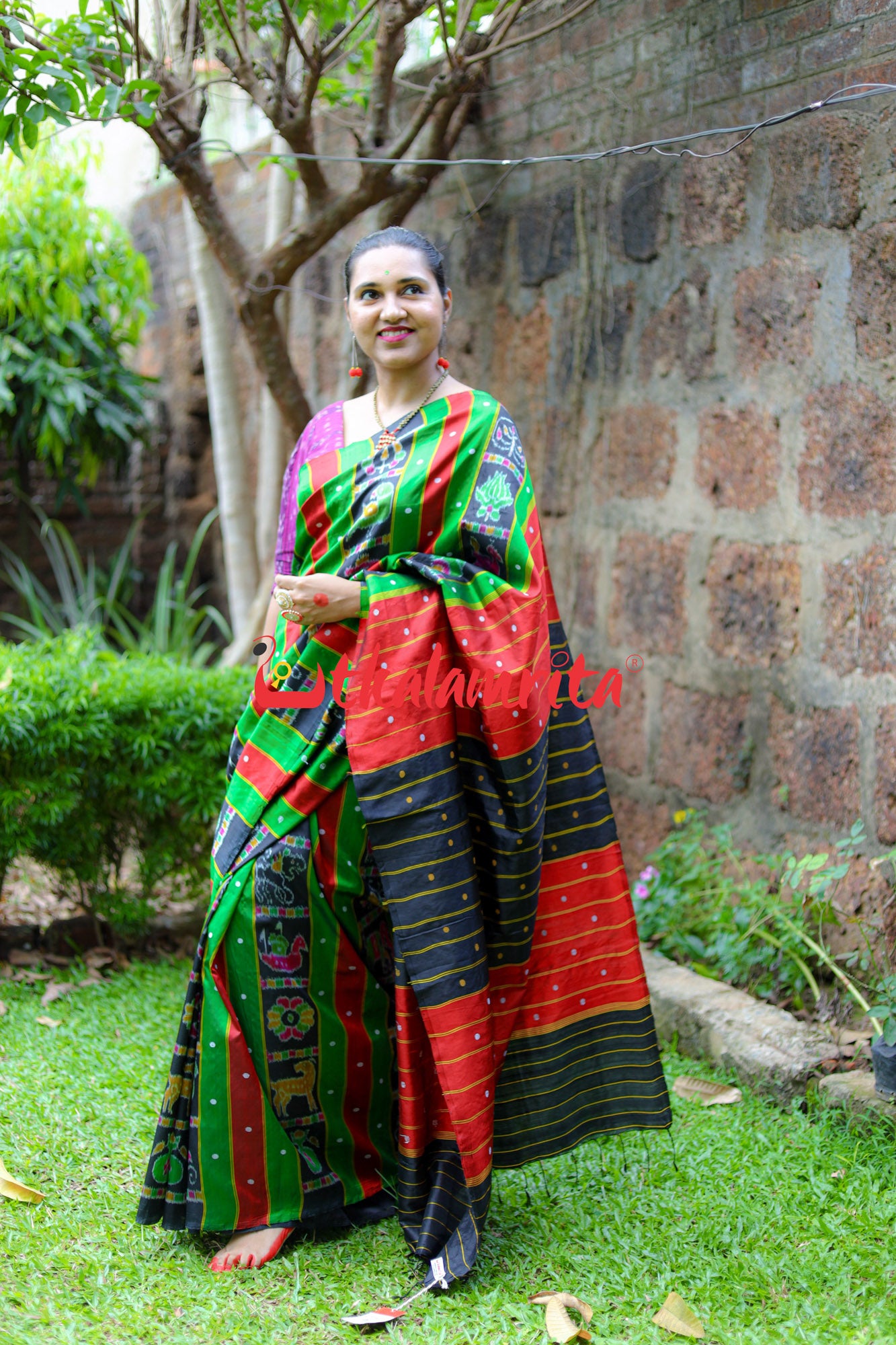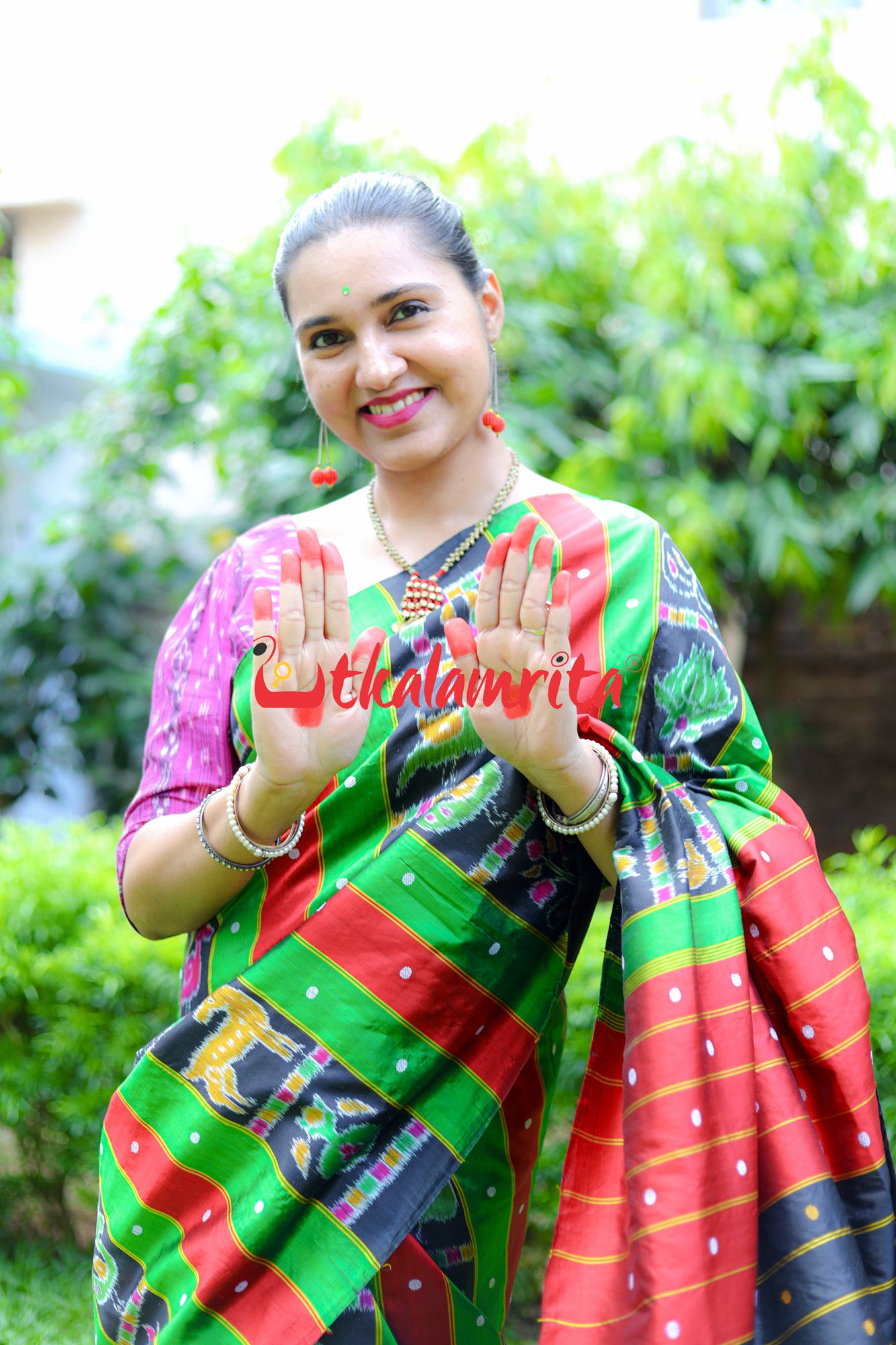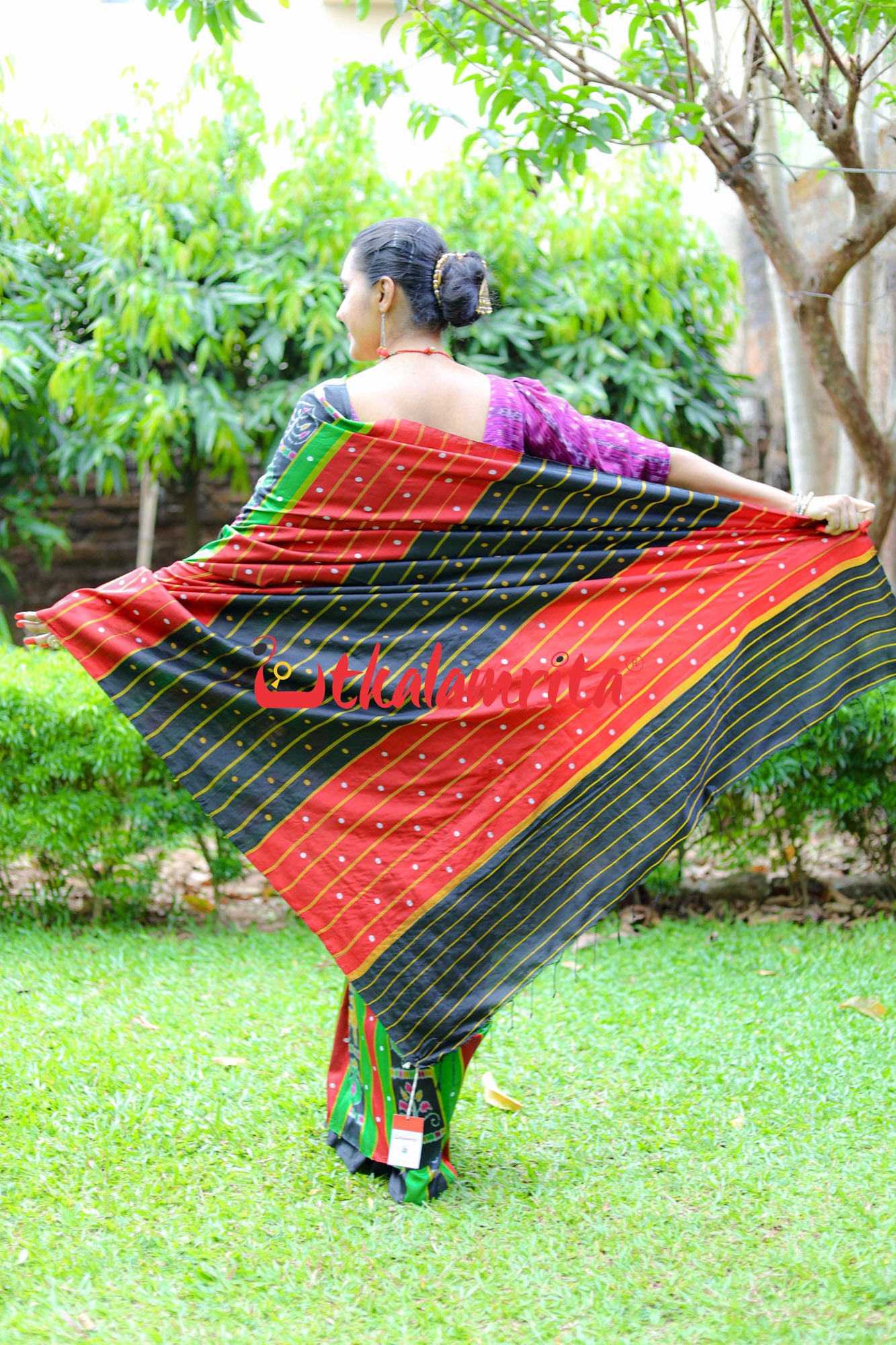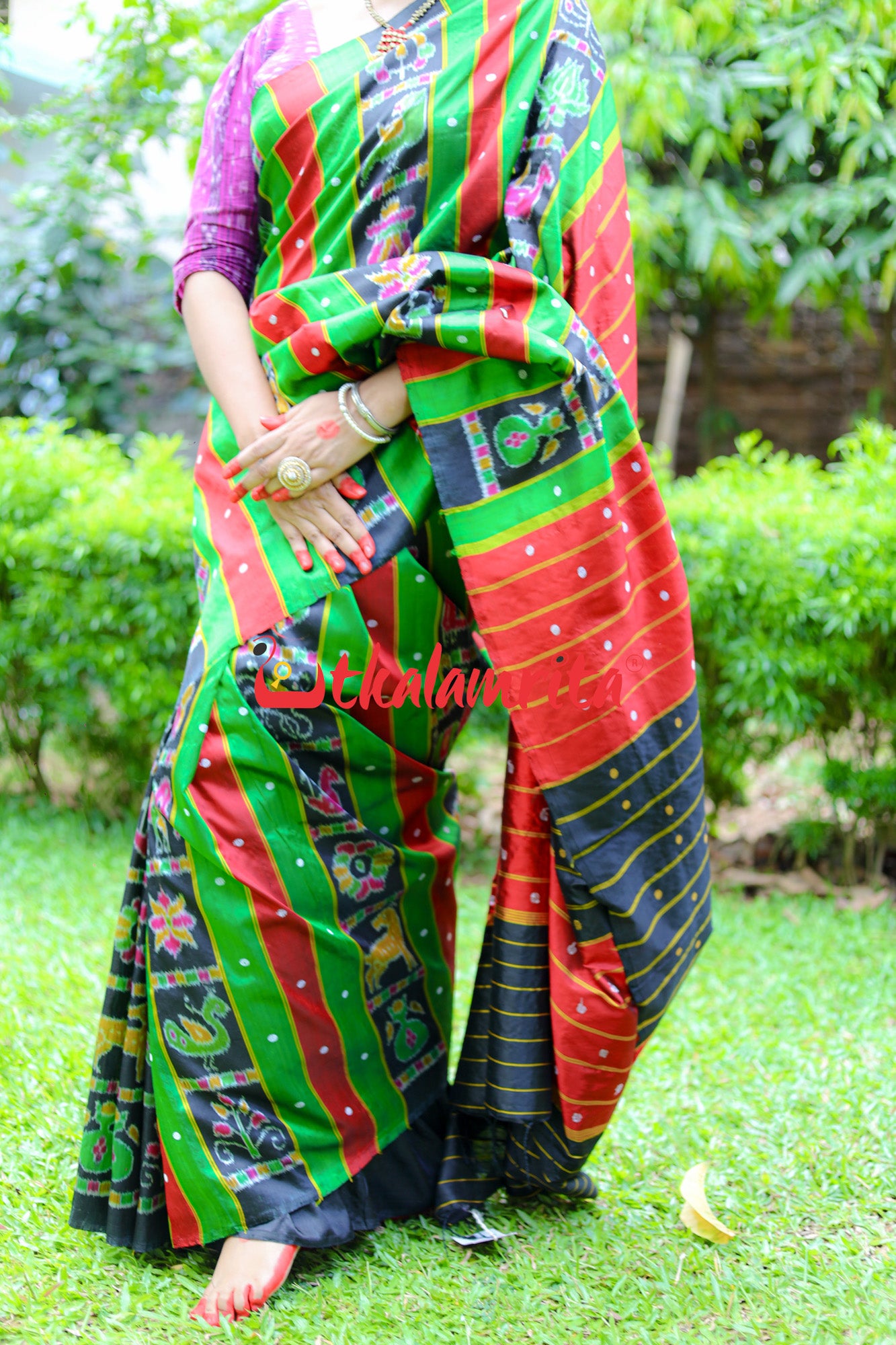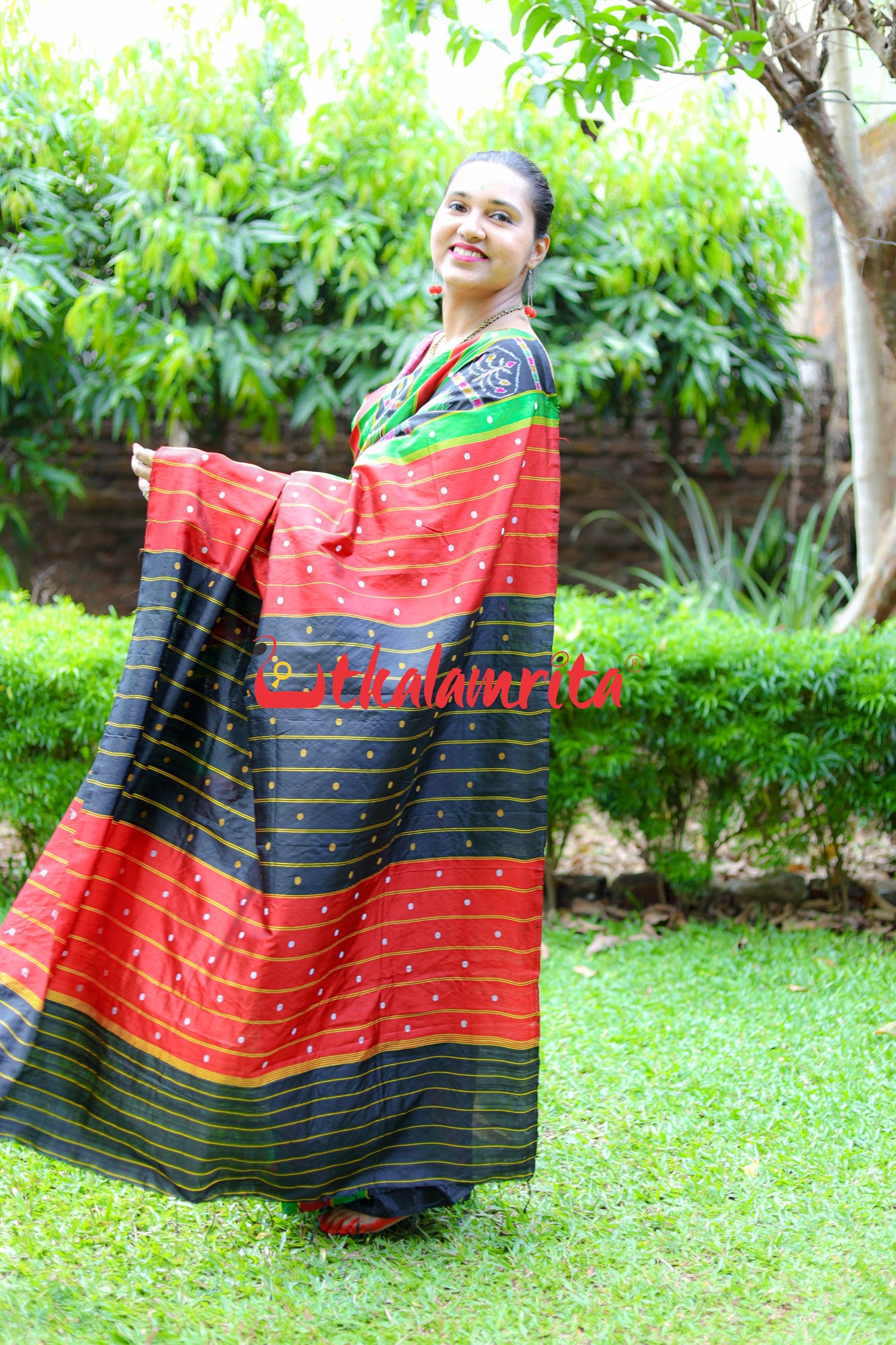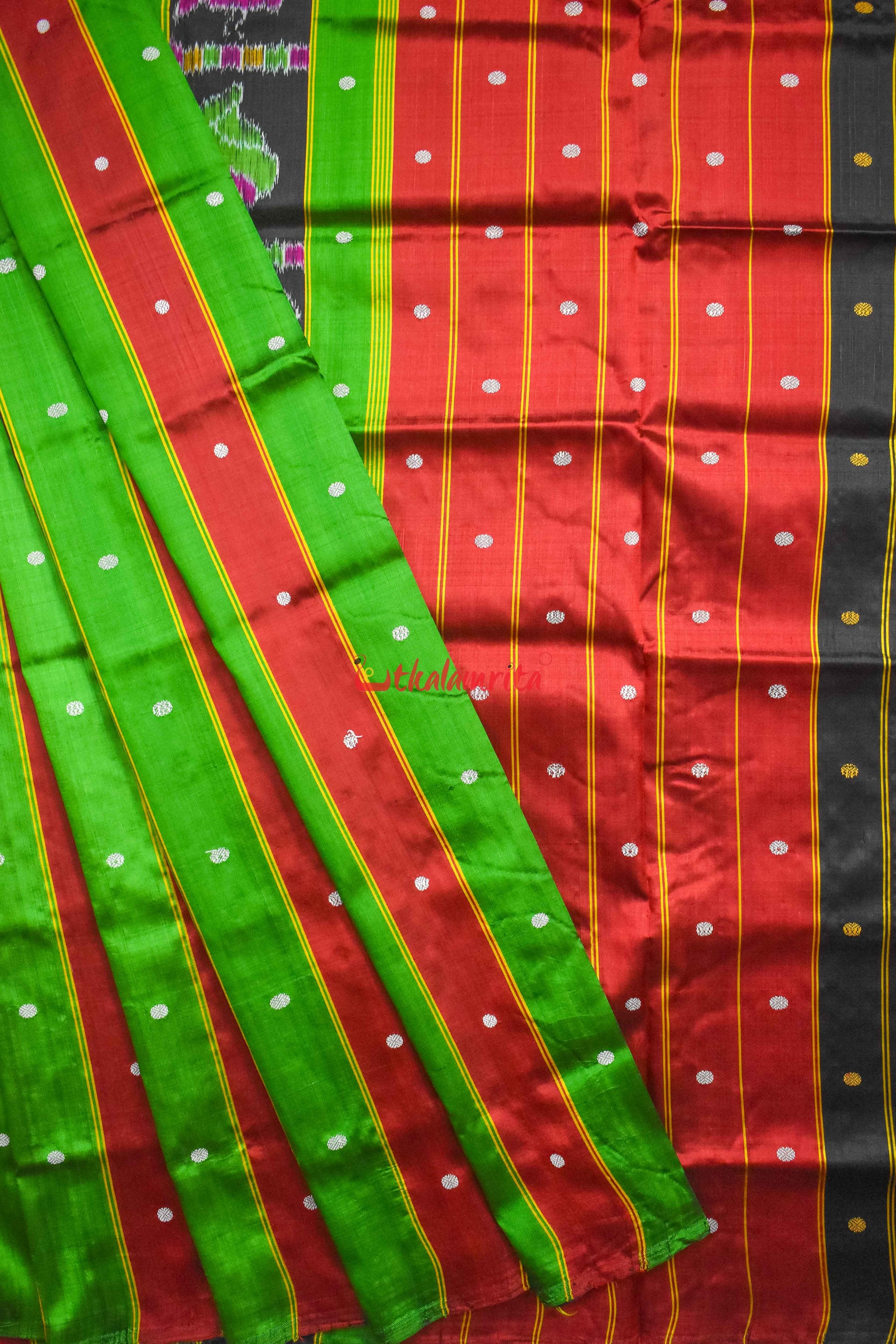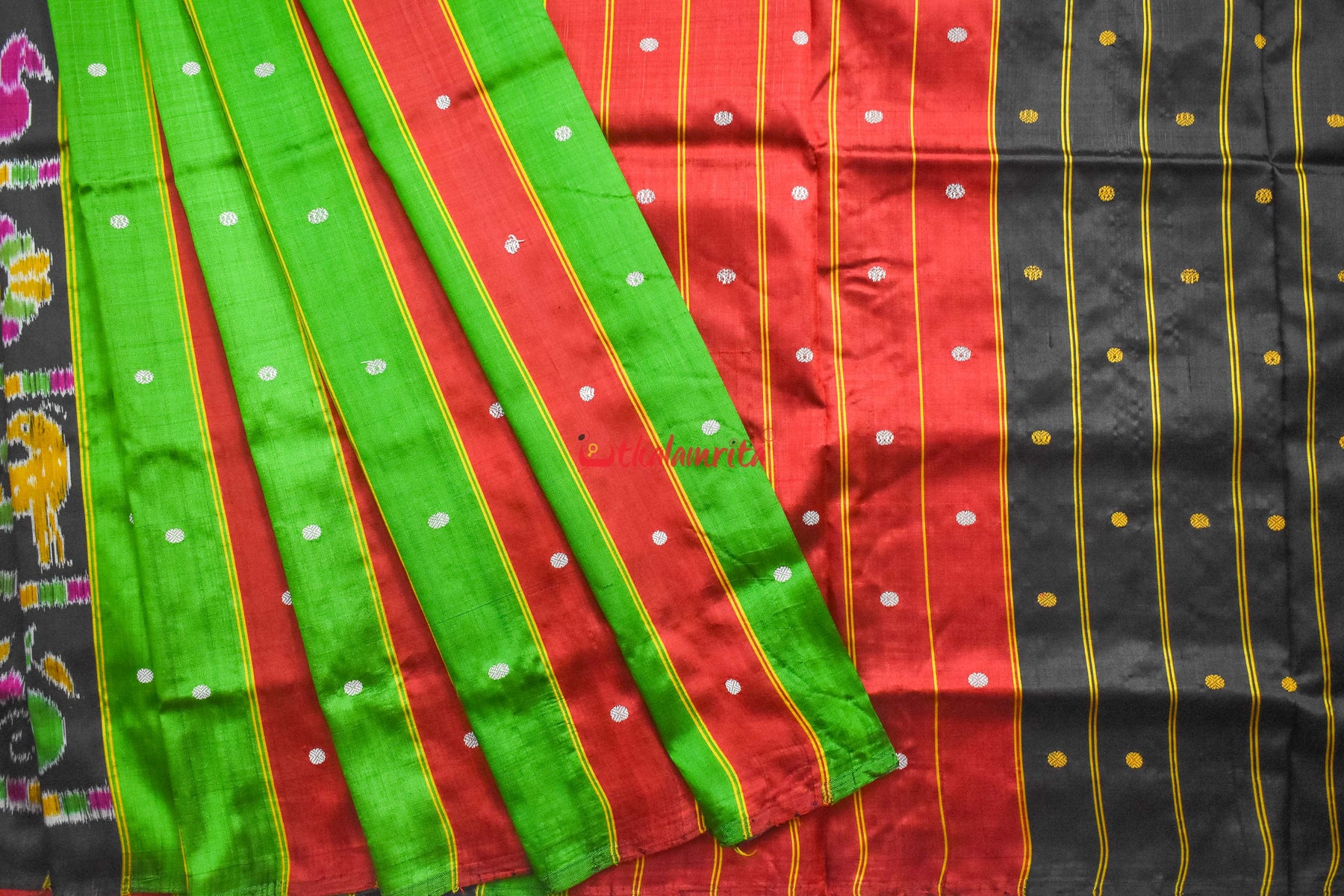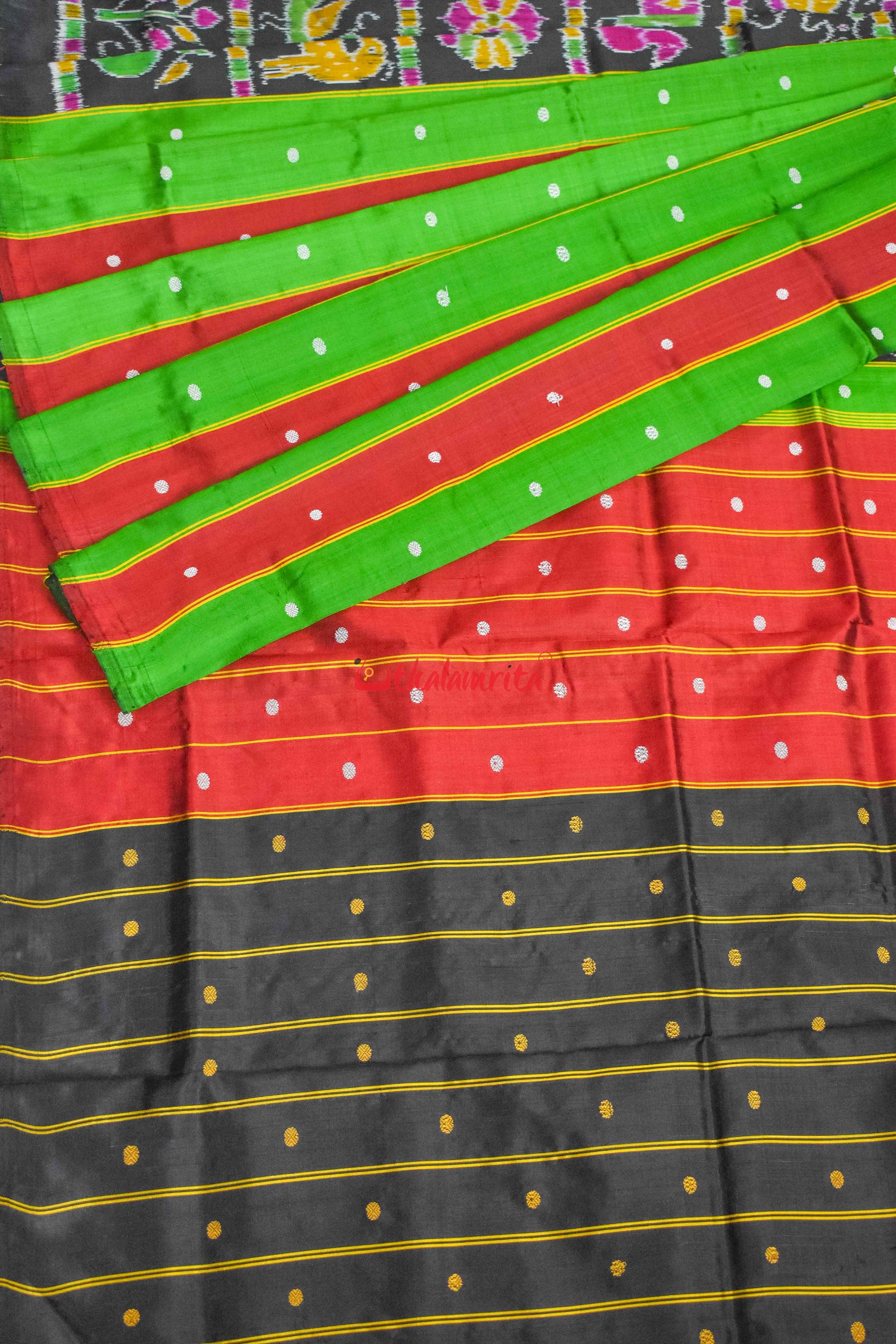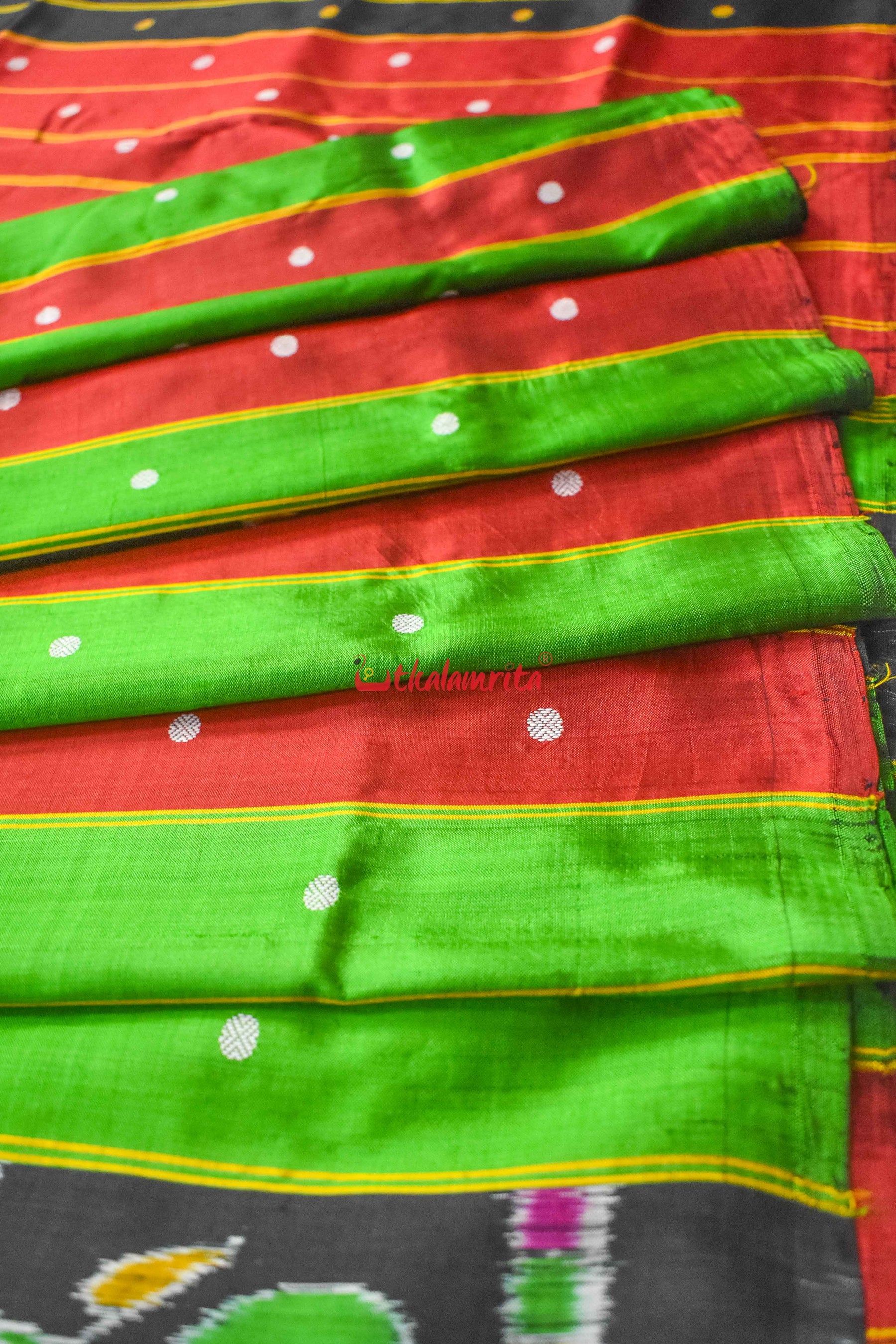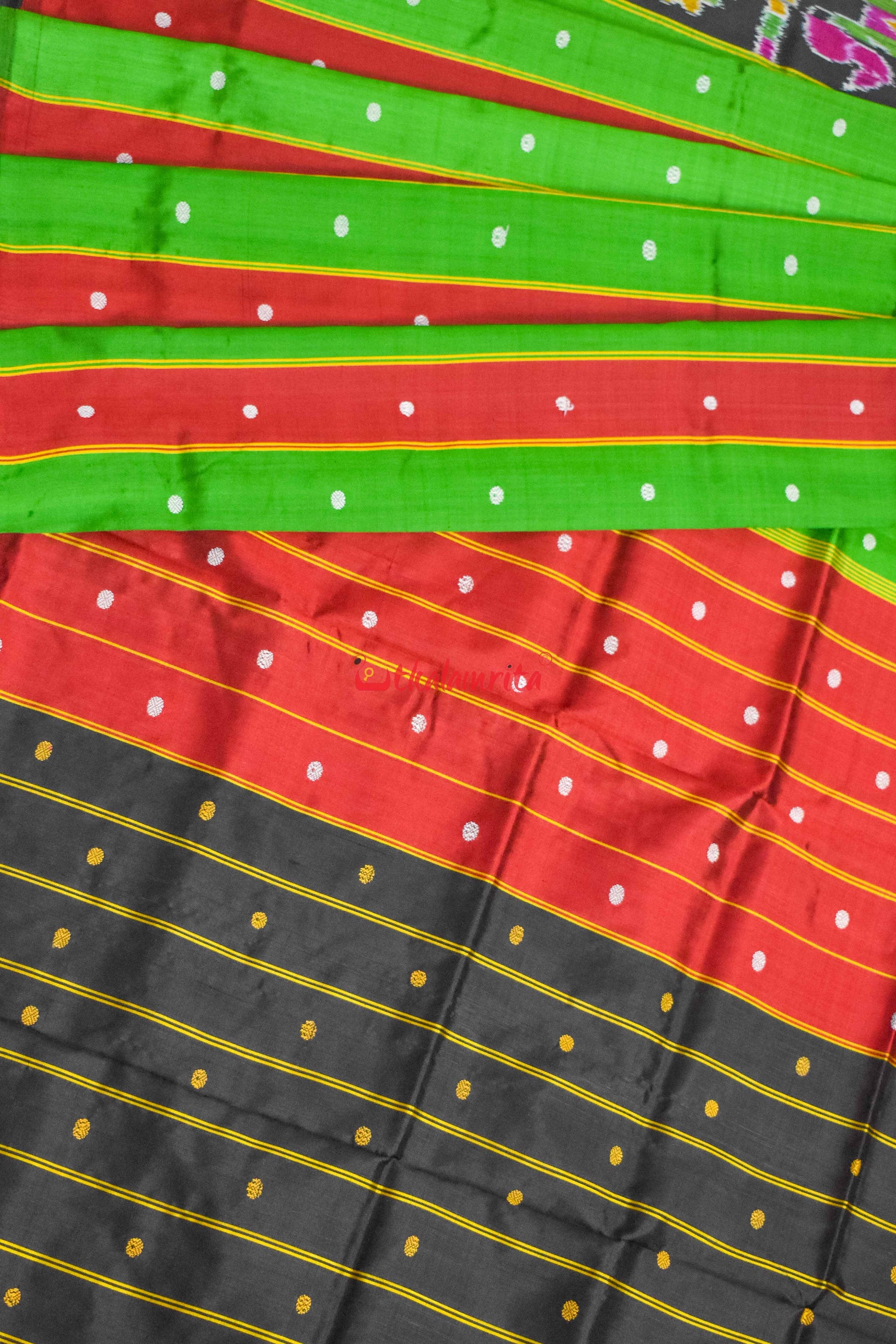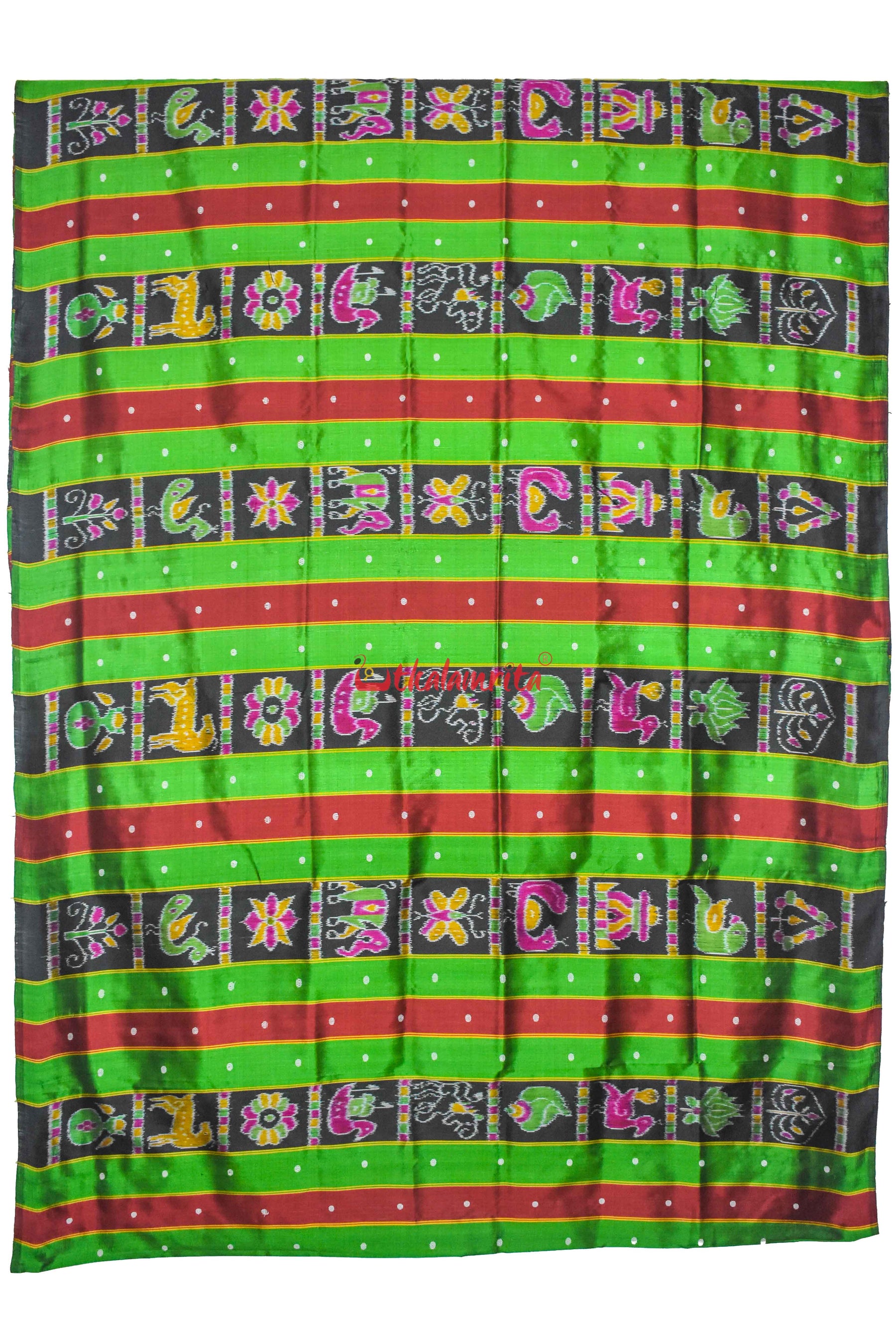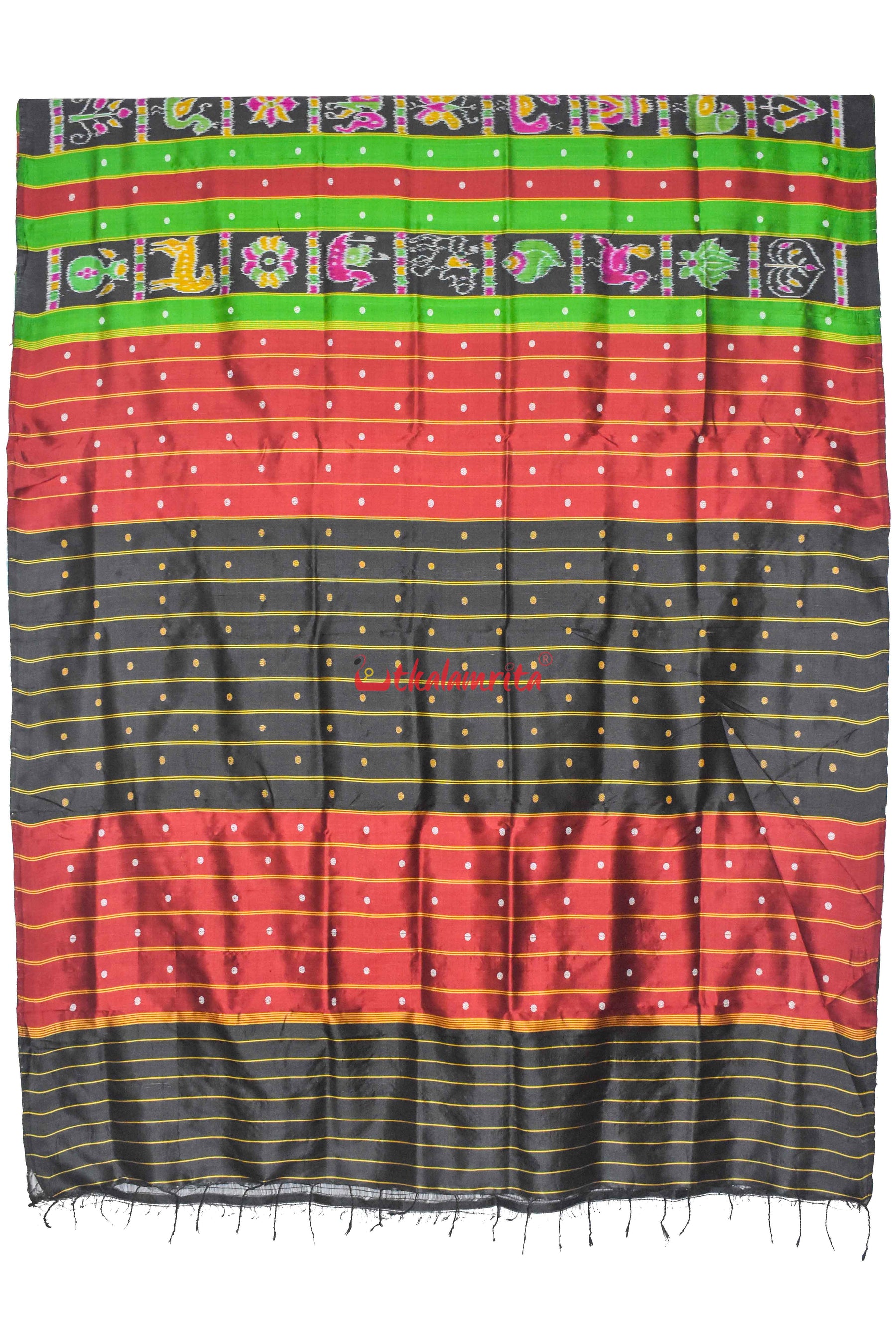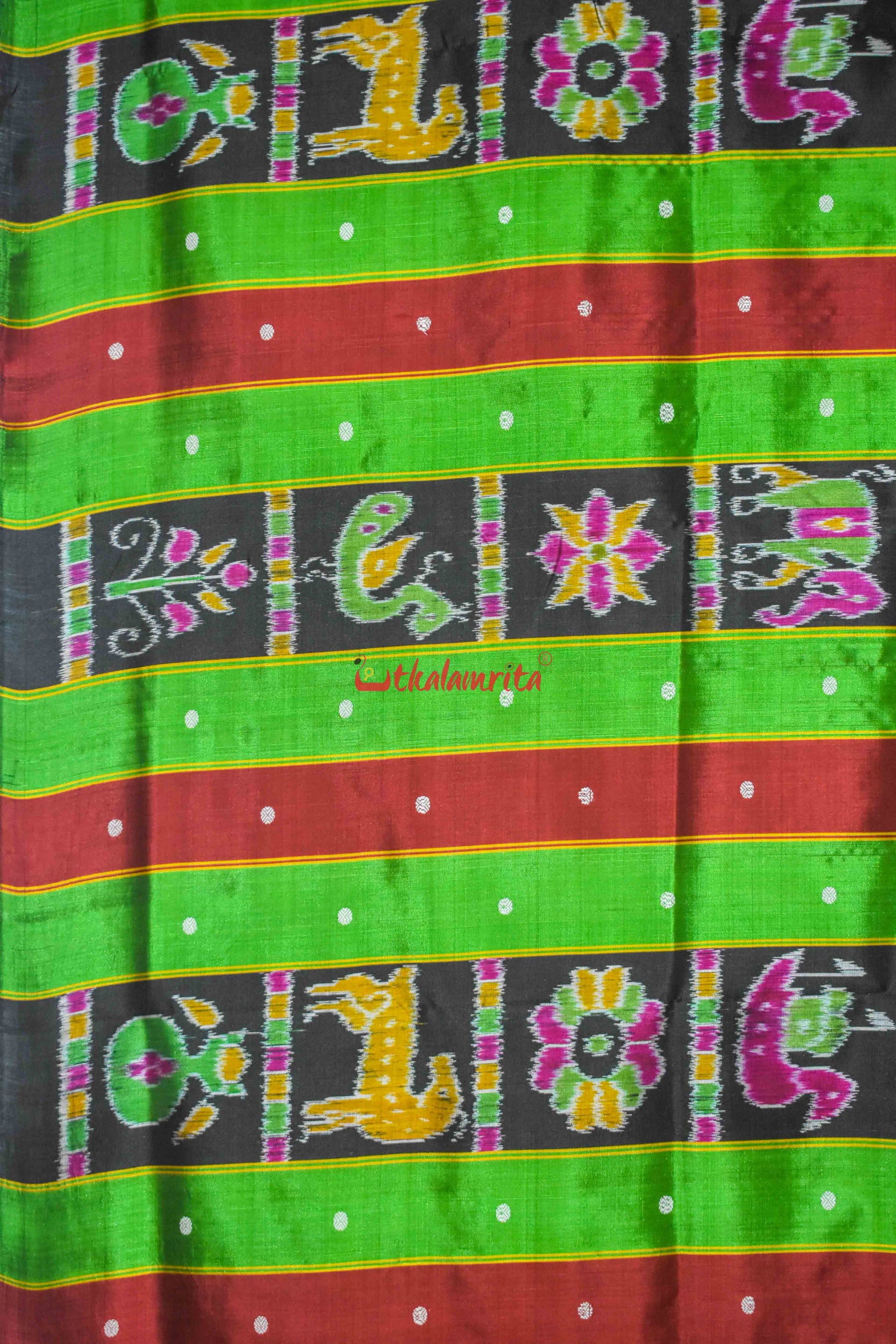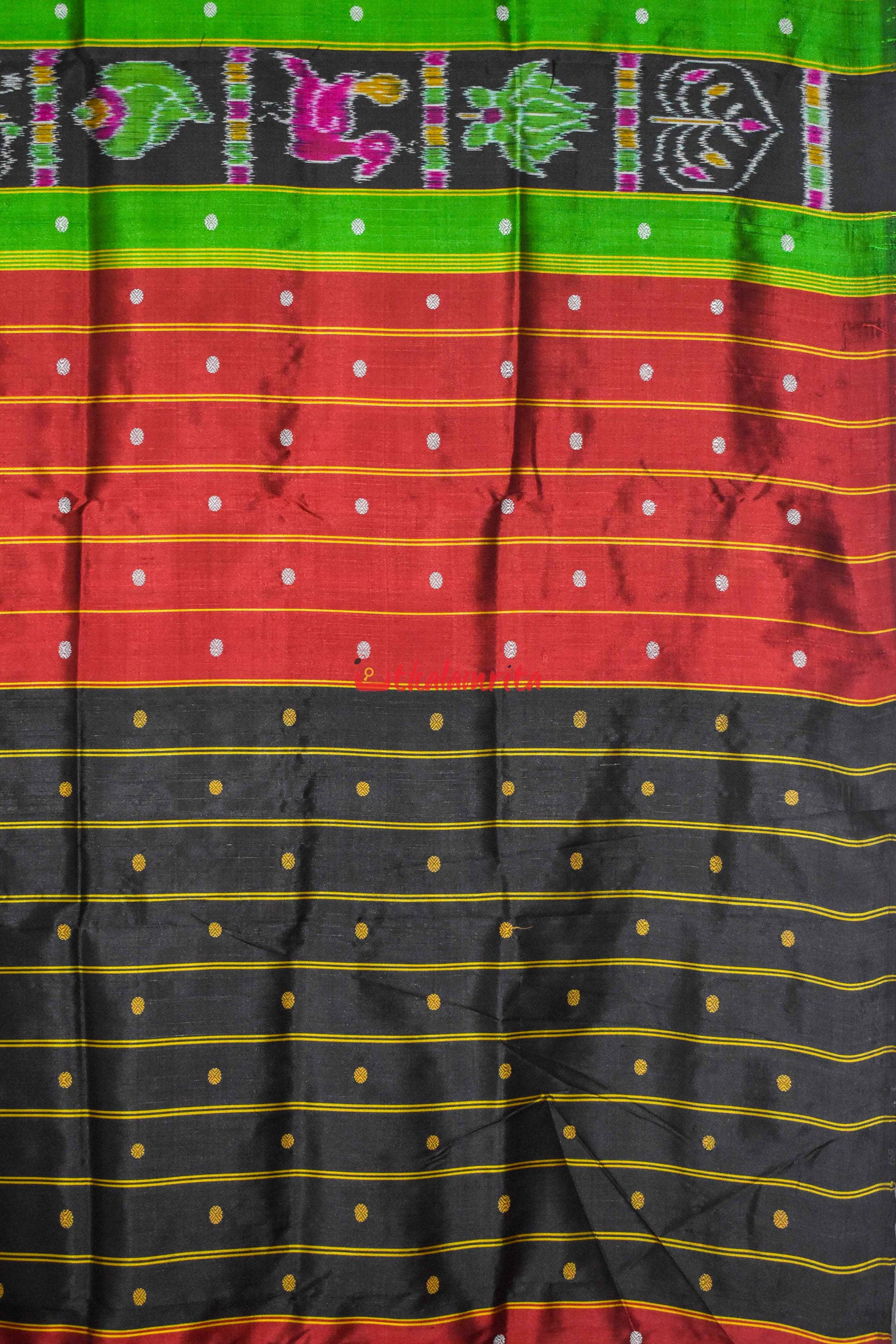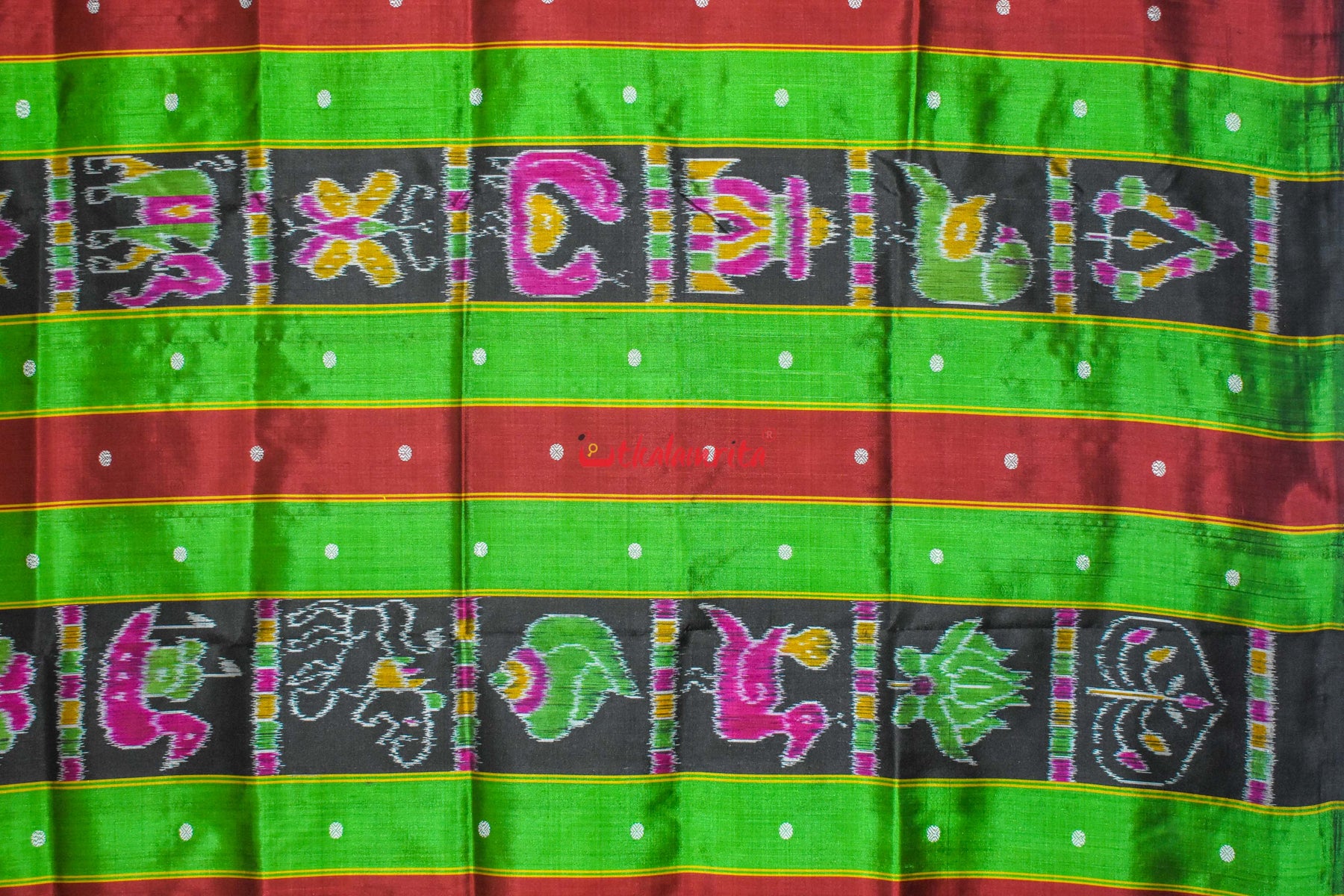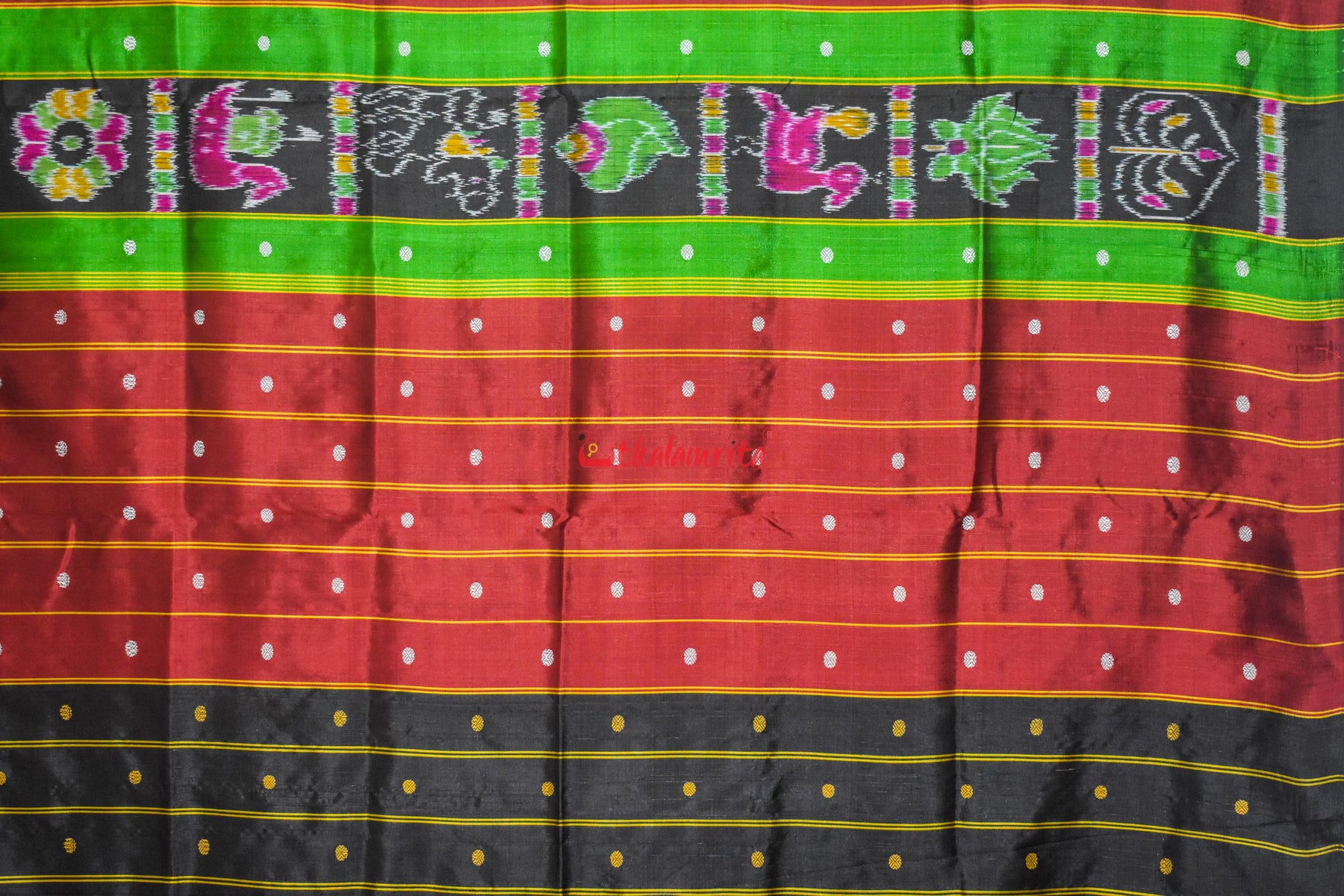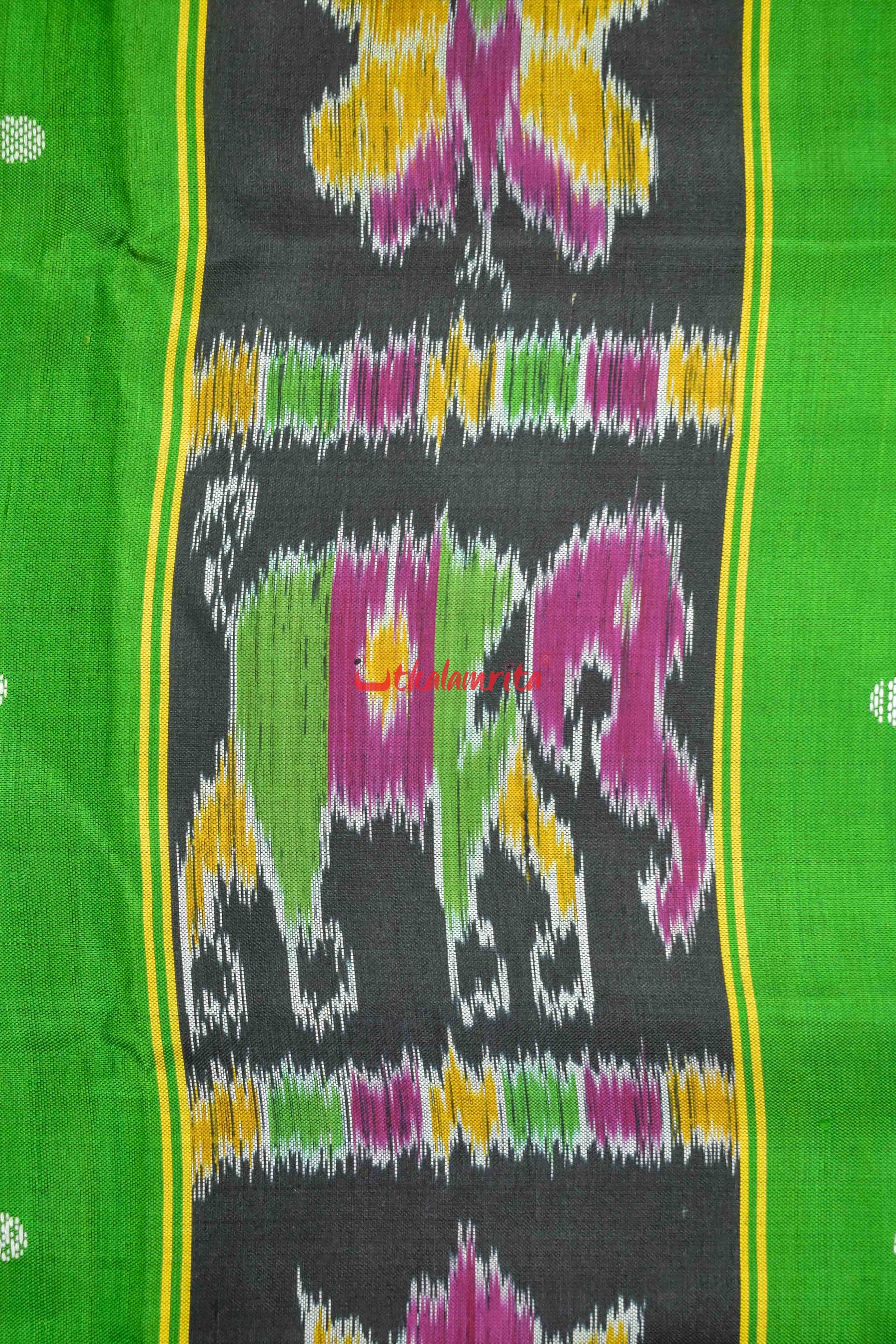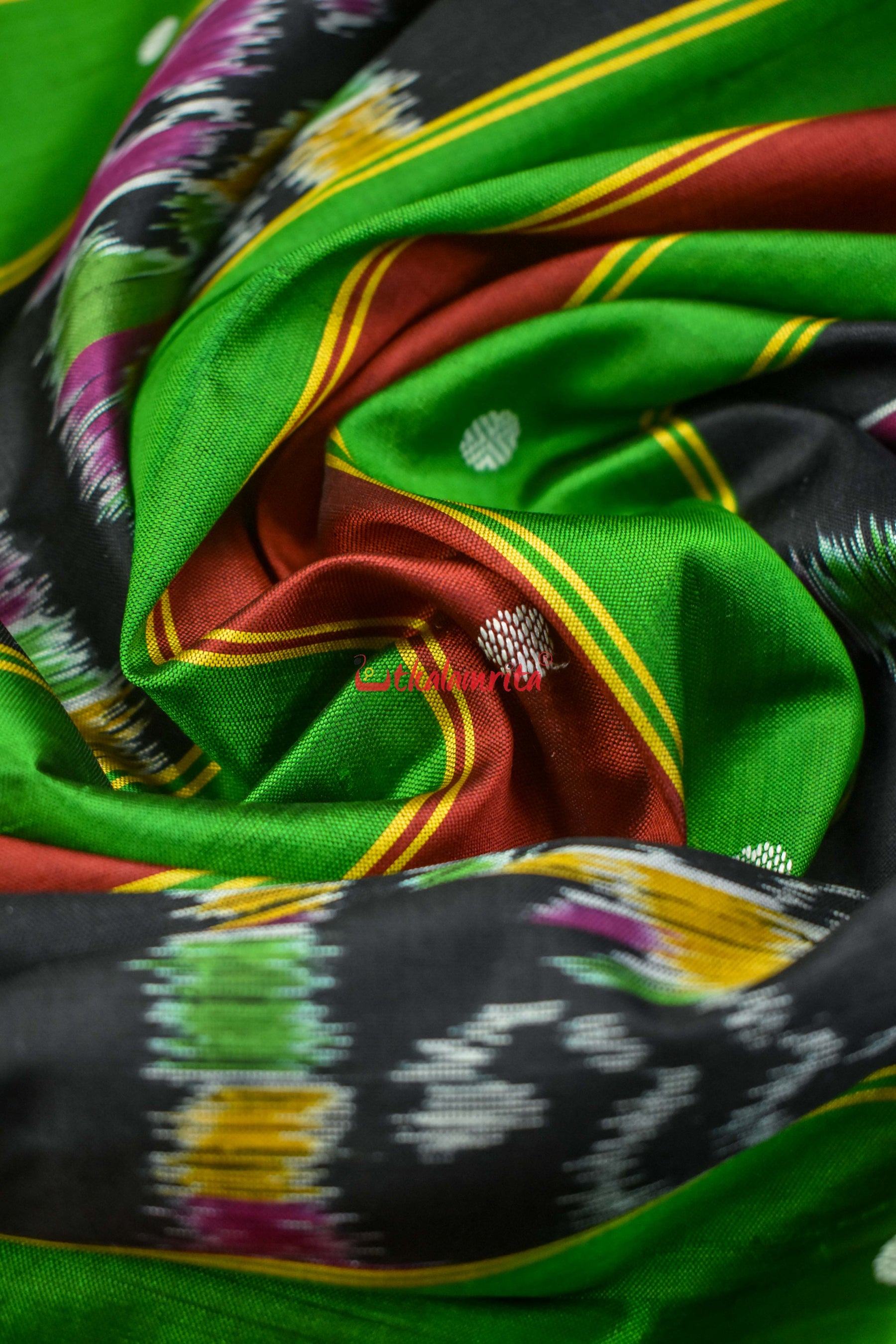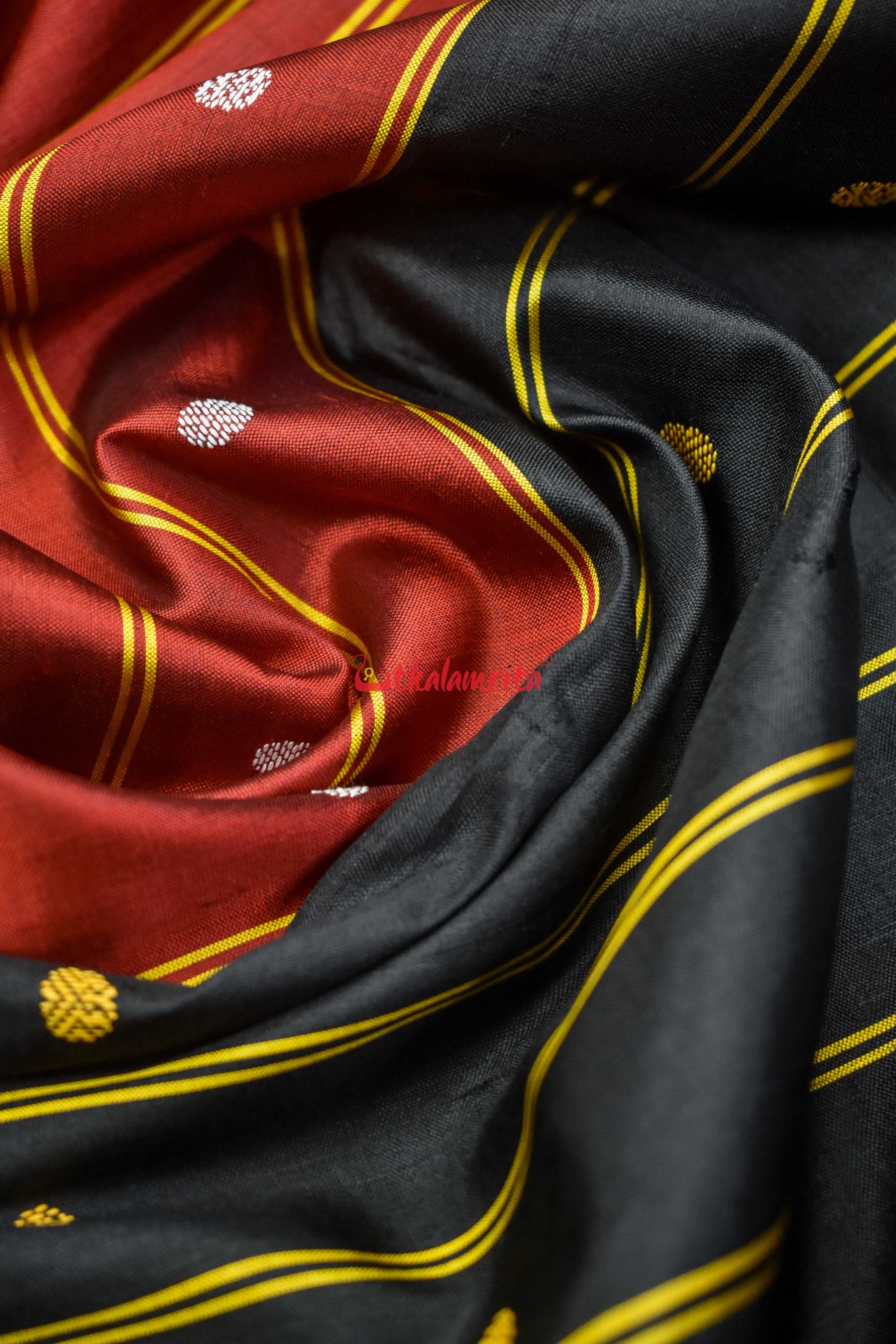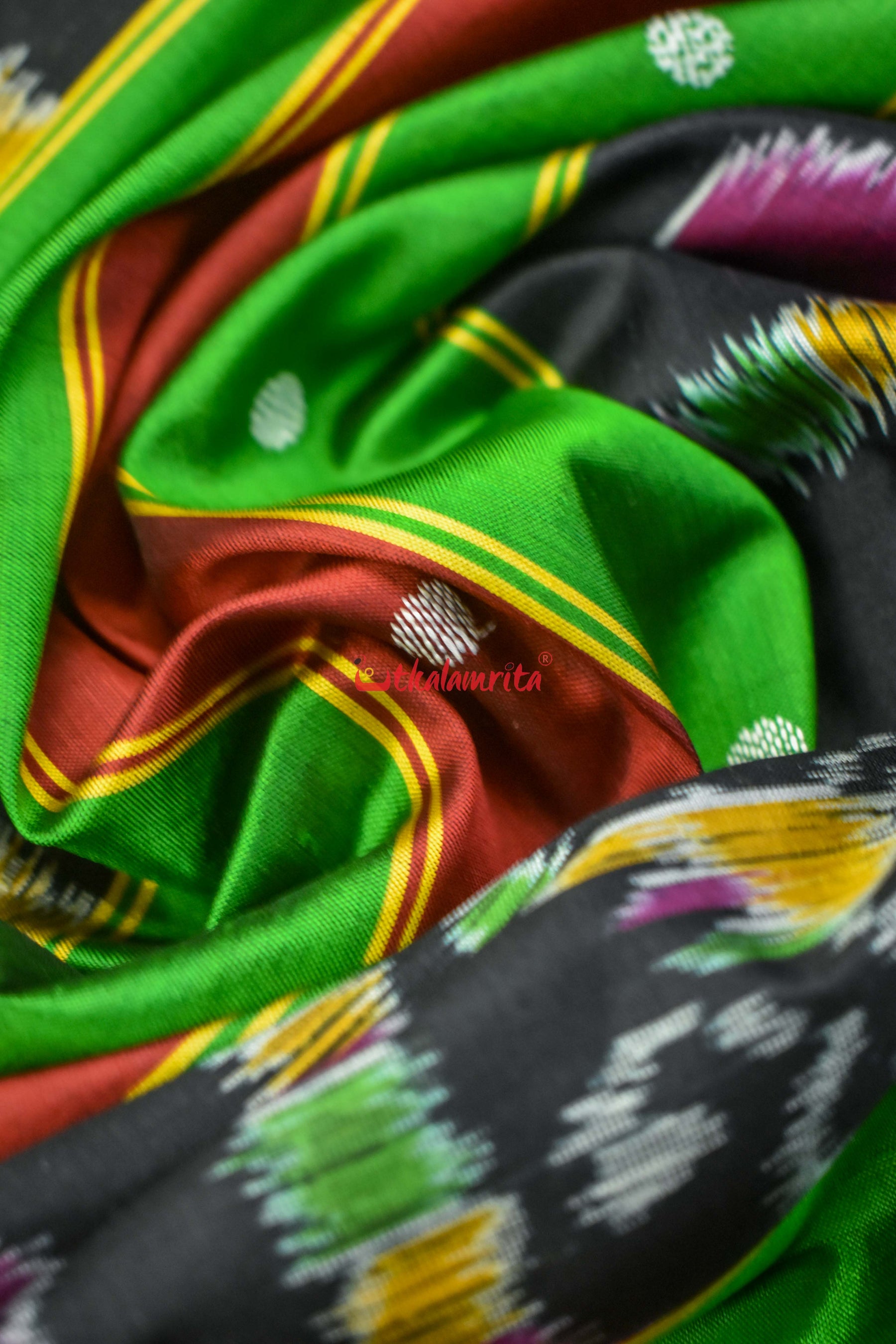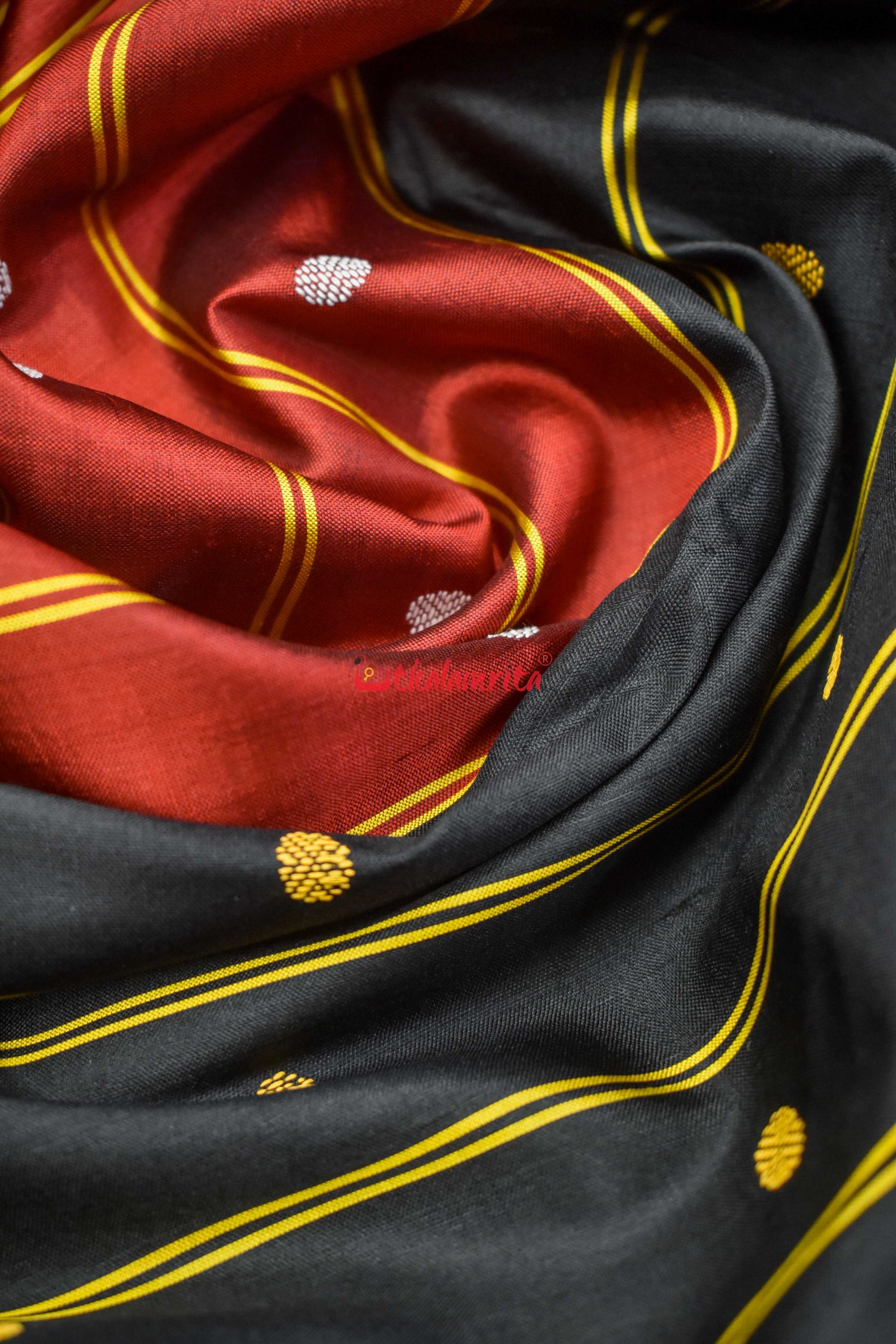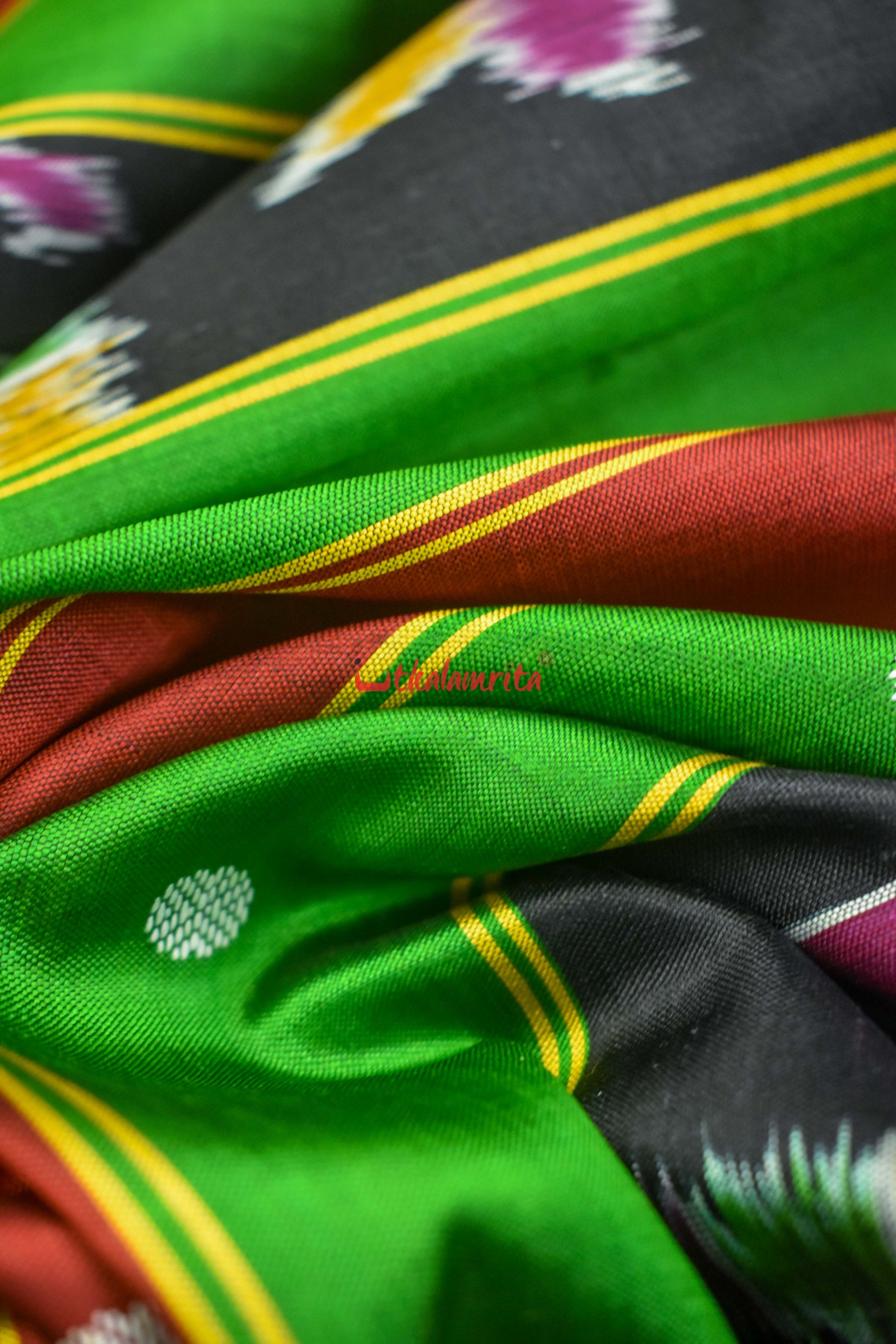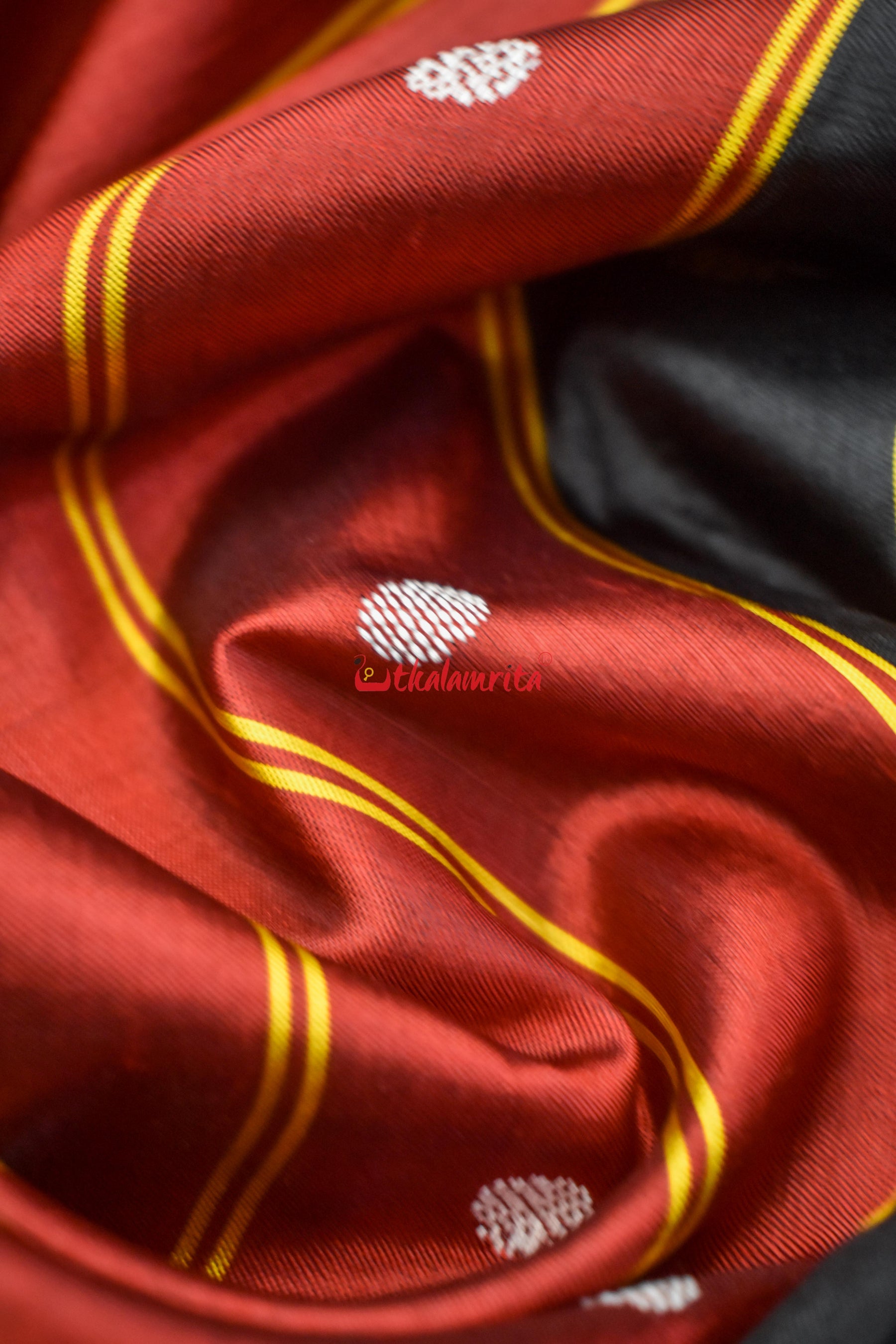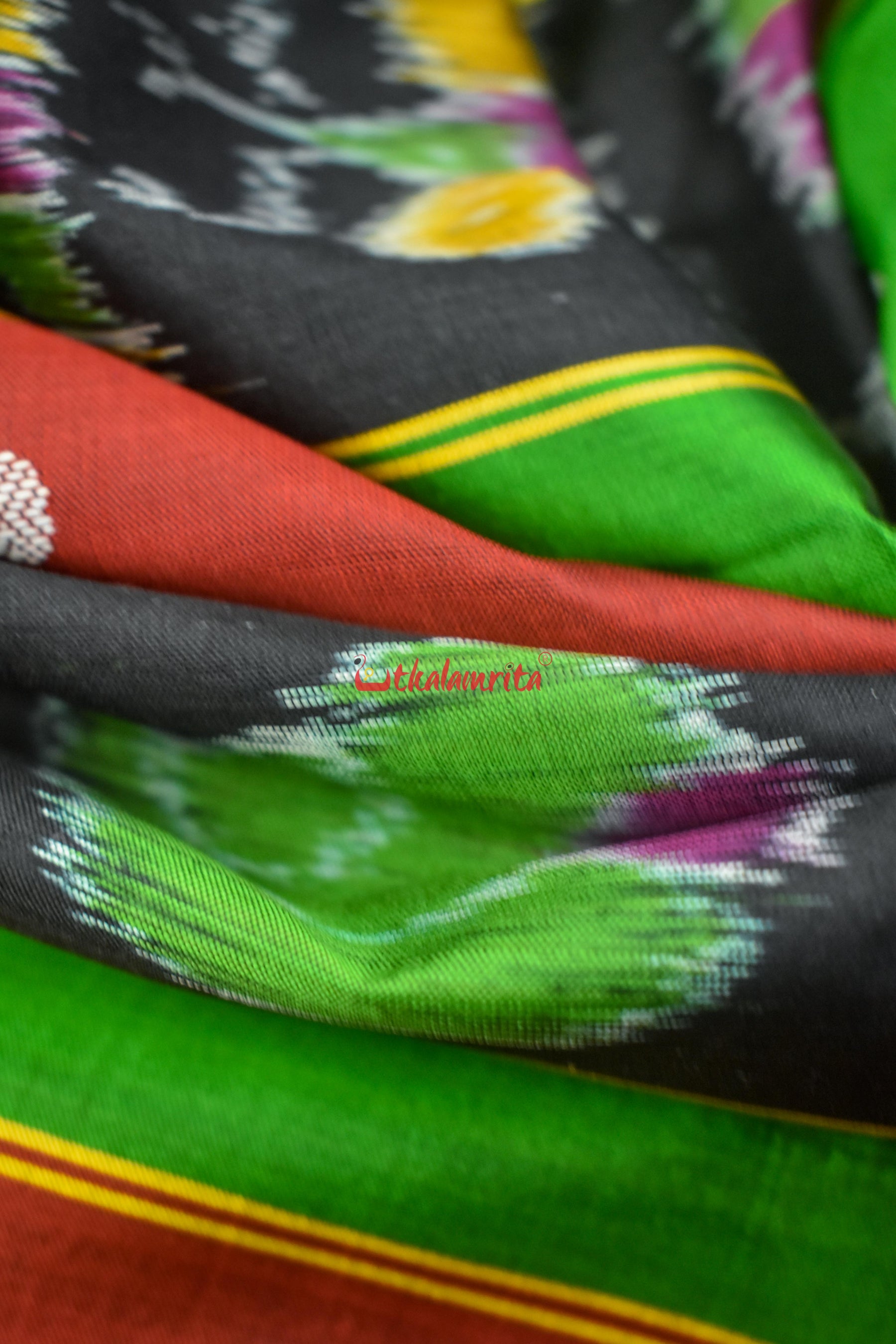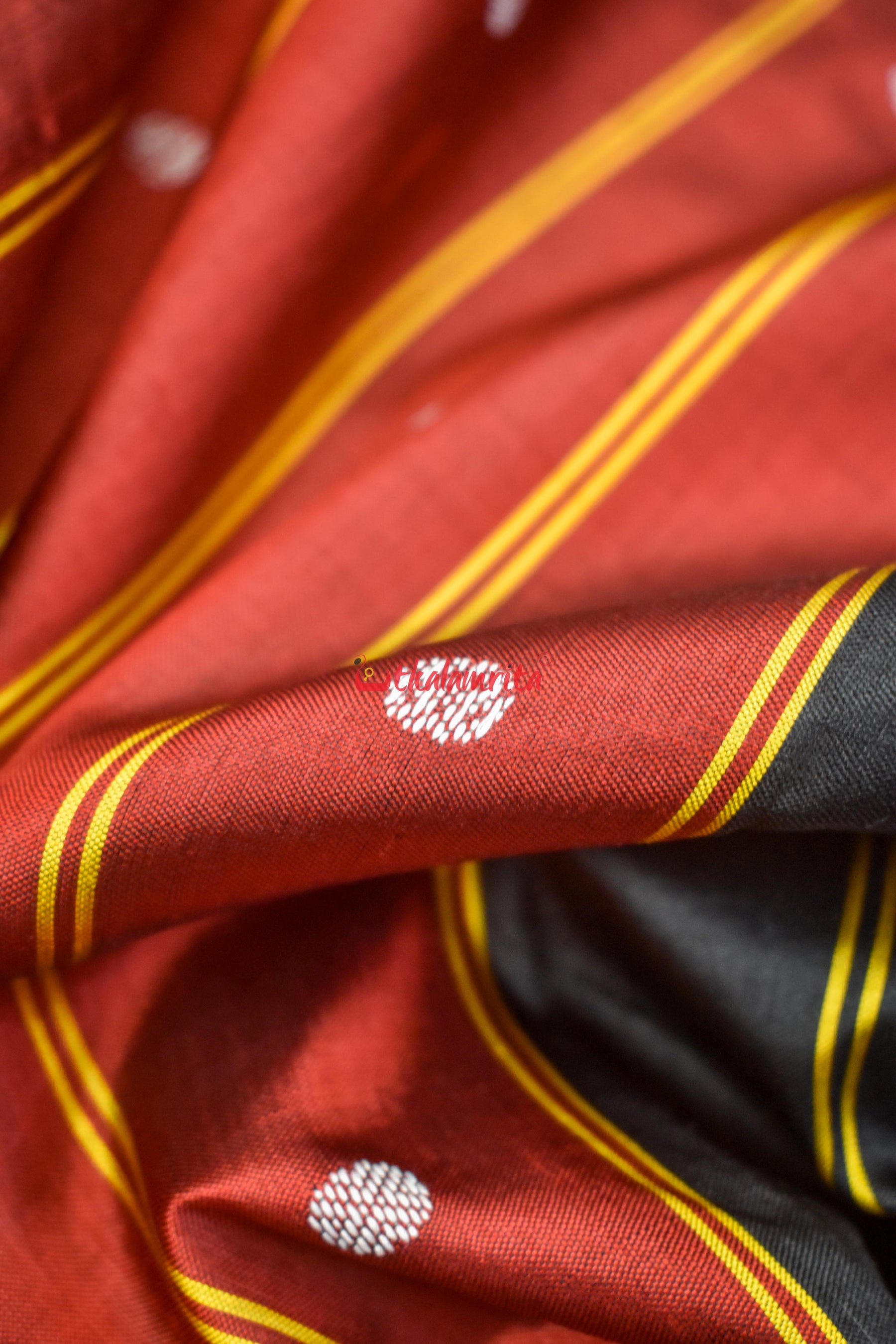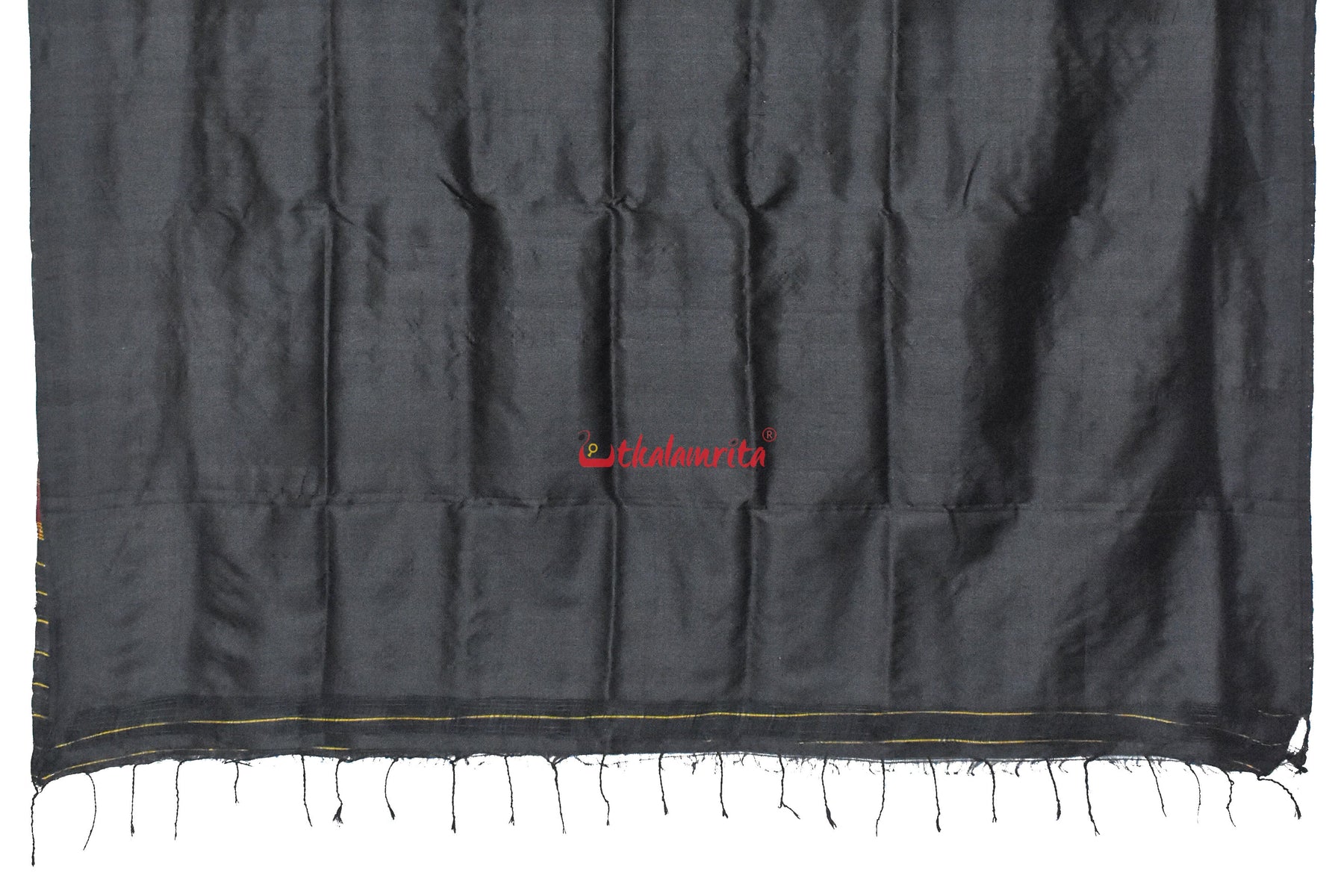 BRIGHT NABAKOTHI KHANDUA SILK SAREE
Khandua Facts from GI (Geographical Indications) Document: Origin of Khandua traces back to 12th Century AD and it is closely associated with Lord Jagannath Temple rituals at Puri, Odisha. Khandua is the Weave of the single largest cluster in Odisha at Nuapatna. Here, 10,000 weavers are present with approximately 6000 looms. The Weaves varieties are Nabarangi, Tarabali, Gitagobinda Bastra etc. Common Motifs are Star, temple, conch, rudrakshya, fish, chakra, lotus, swan, peacock, parrot, deer, elephant, horse, lion etc. Nature truly is the origin of all designs. Man is just an intelligent being, trying to decipher nature eternally and depicting it through various art. Here, it is the best of single ikat! Single ikat means one out of warp and weft is tied and dyed prior to weaving, giving curvilinear ikat patterns par excellence in the finished weave! Nabarangi or Nabakothi sarees are among the most traditional Khandua sil
These rich green with red coloured 9 kothi or houses sarees, where inside each house is a special motif related to Odisha's culture such as elephant, lion, lotus, conch shell, butterfly, duck etc. Wear glory woven by hand with love and exclusivity and not mass-produced by a noisy powerloom machine! Make an ethical, informed choice and help our heritage live eternally!  
Length - 6.3m, Breadth- 47 inches, Weight- 515 gm, Blouse piece-Included in saree, Material- Mulberry Silk (This silk feels cool on wearing. Not warm like tussar silk. Good for summer and winter!), Thread: Warp- 2 ply Mulberry Bangalore Silk, Weft- 4 ply Mulberry Bangalore Silk
(1) The colors of the actual product may look slightly different due to different screens used for viewing the digital photography captured. Our endeavor has been to present the true shades of the products as far as possible. (2) There may be loose threads on the backside of pallu of saree, which is a mark of true handwoven and handloom saree. (3) The slight irregularities in the body/anchal/border of saree are to be celebrated as a mark of true handloom products. (4) Wash Care: We advise dry cleaning for the silk sarees and handwashing separately in cold water alongwith drying in shade for our cotton products. Iron Care: Light iron to be used. For pattachitra handpainted items, please iron only on backside. Otherwise use a cotton cloth on top of the painted parts while ironing.