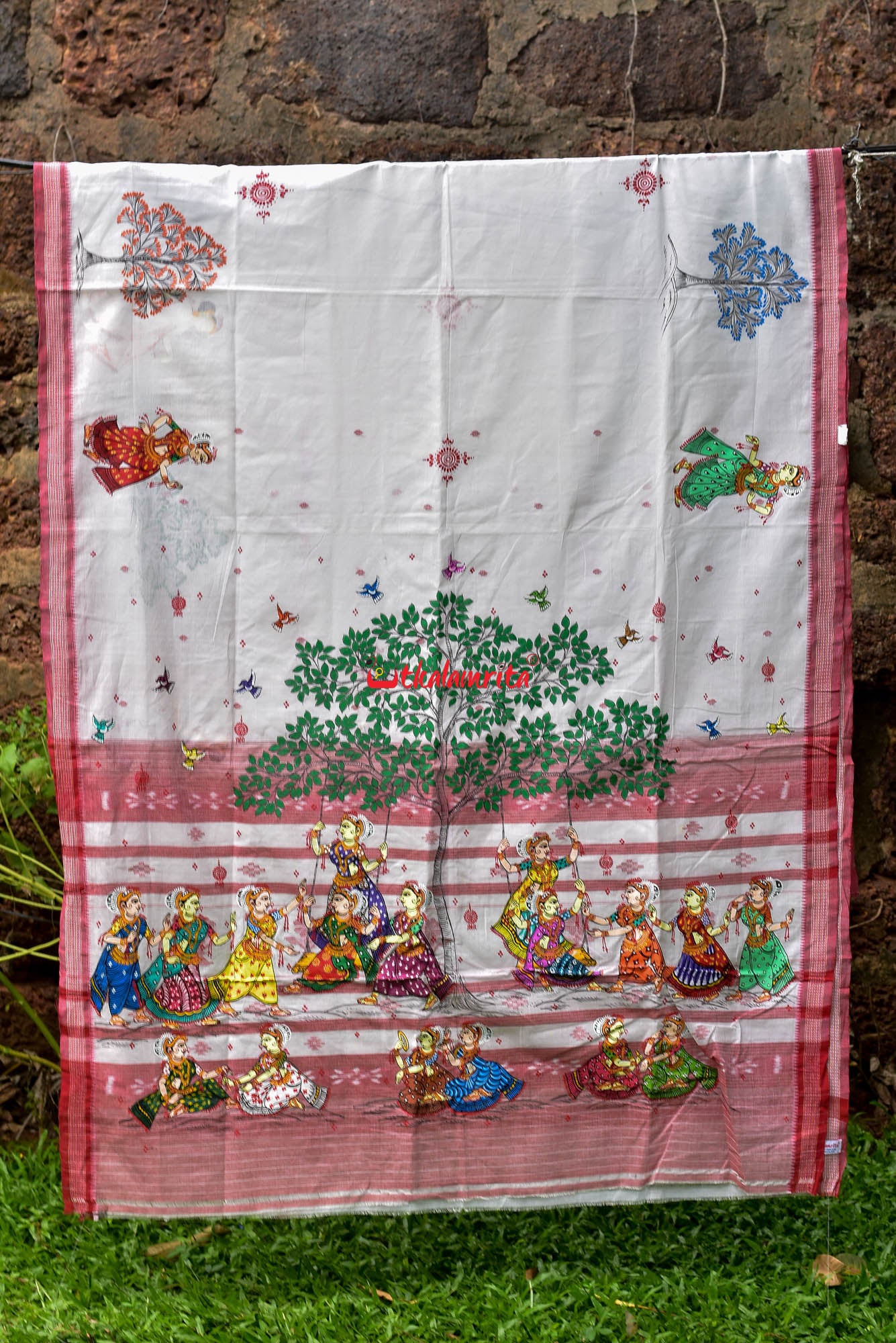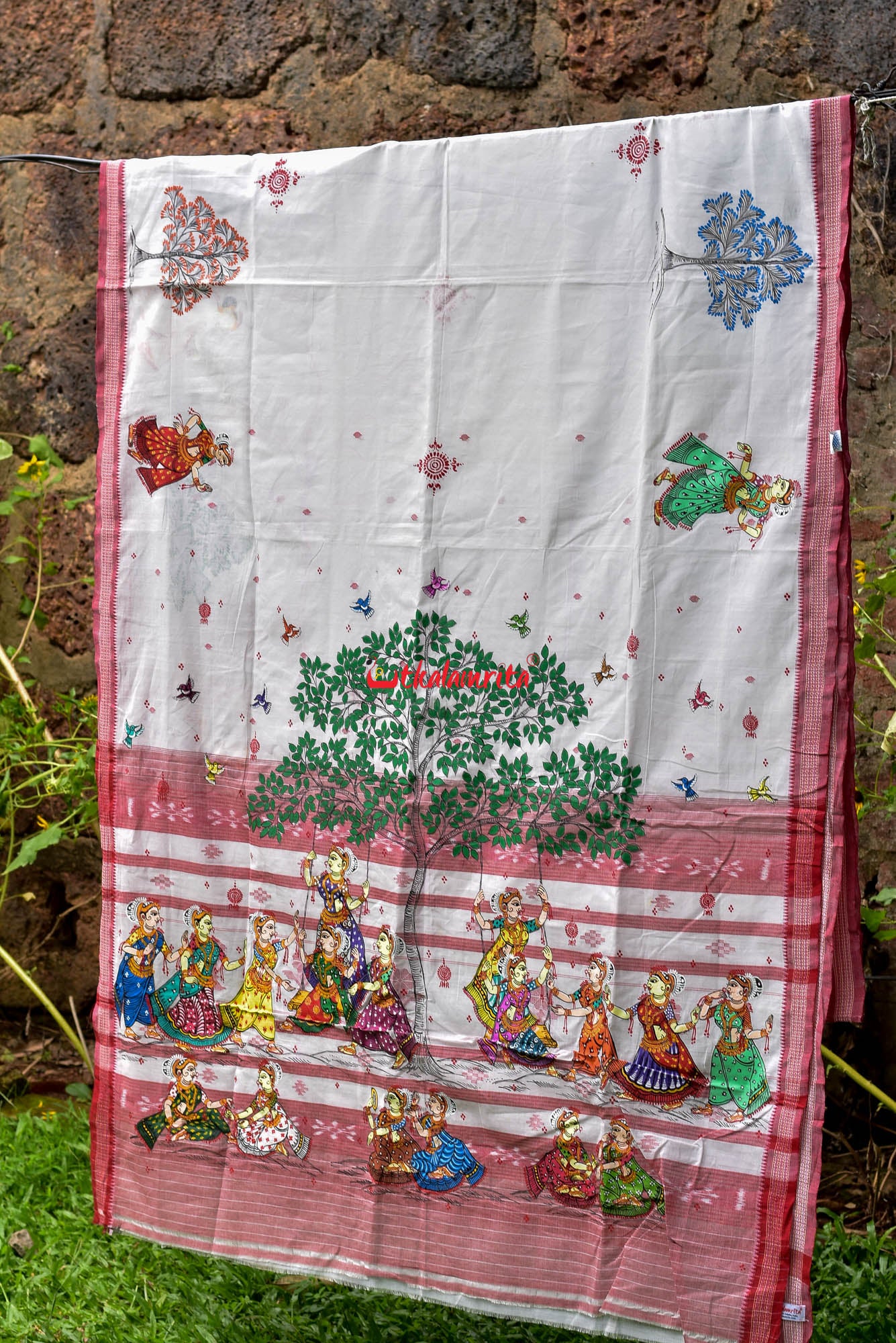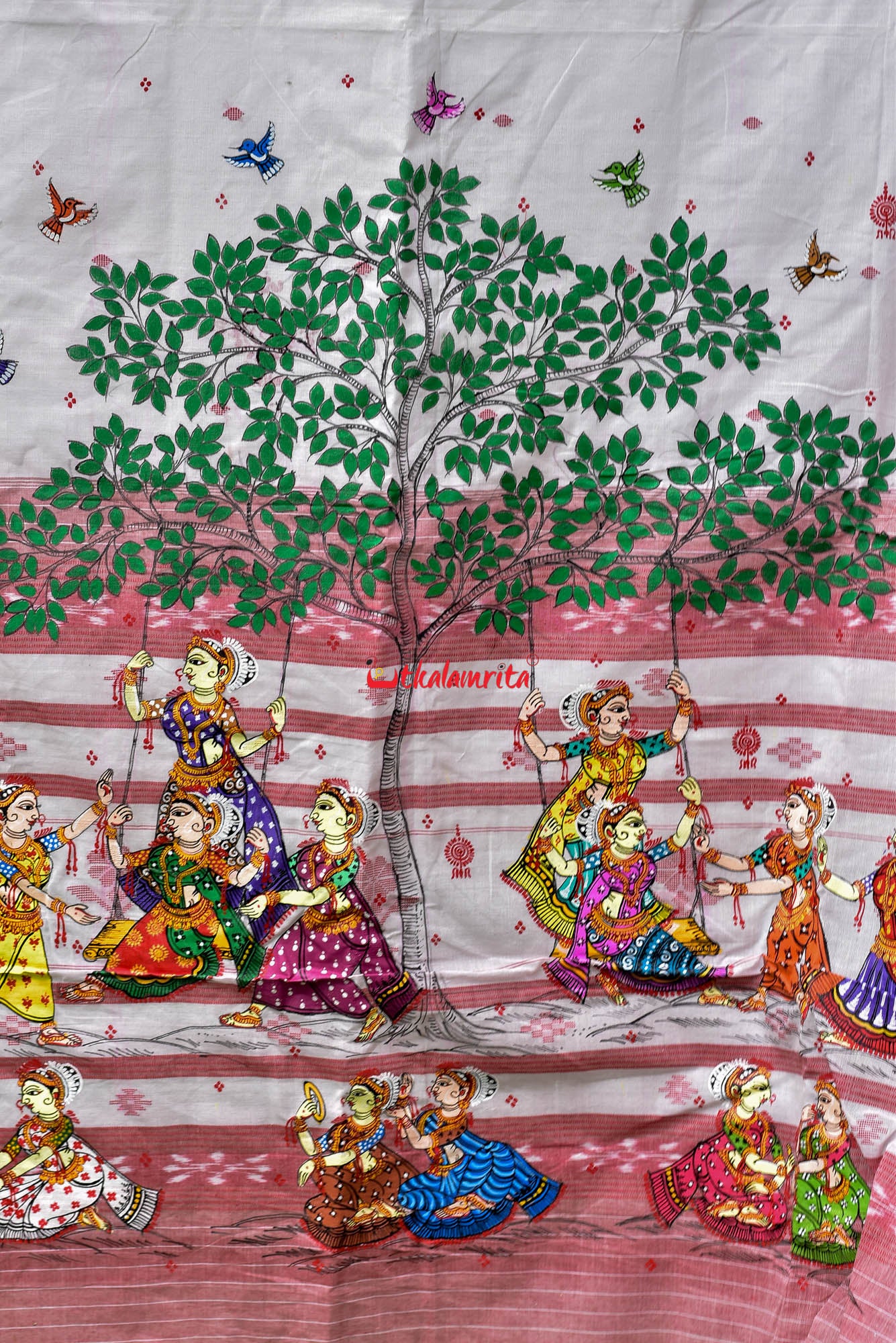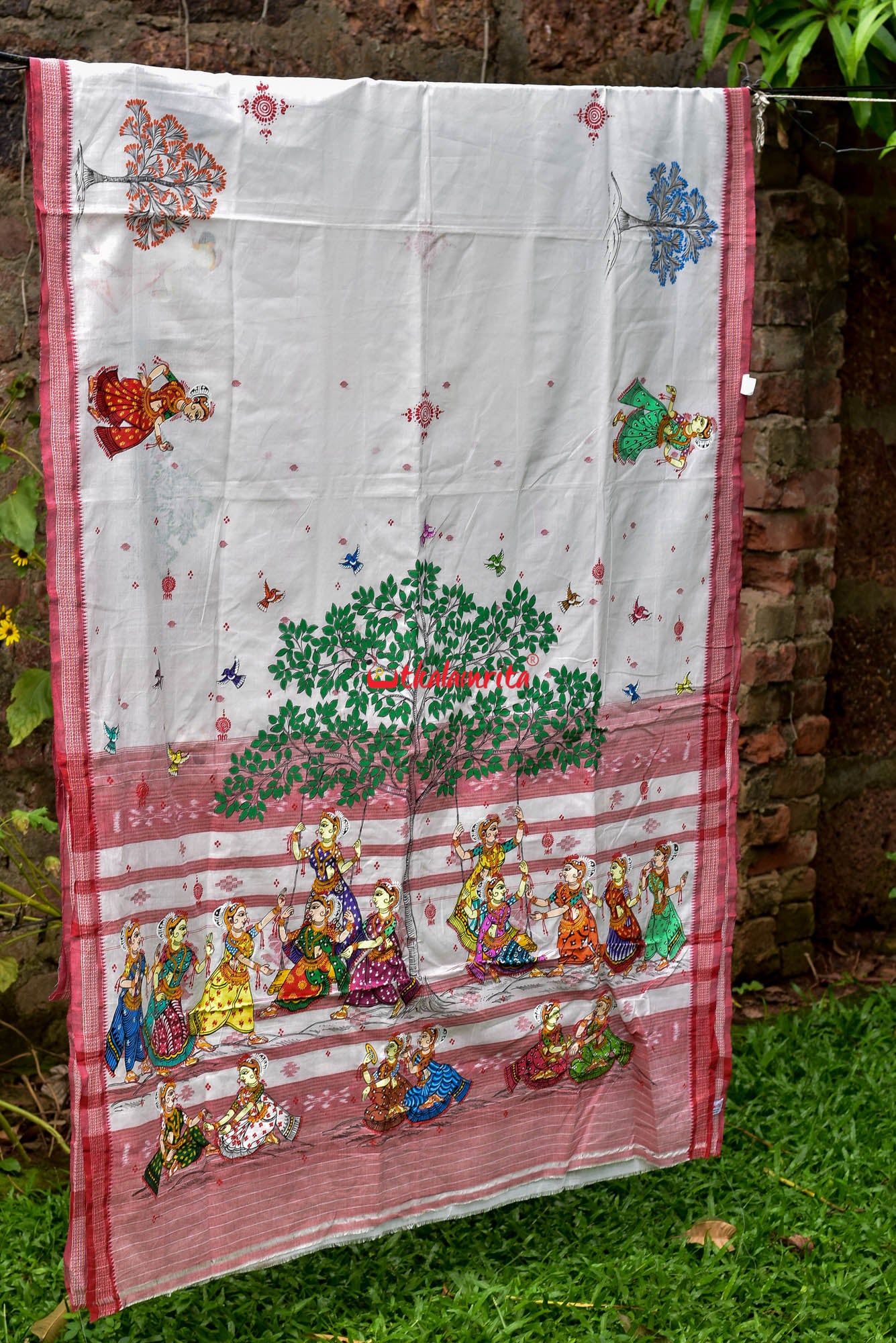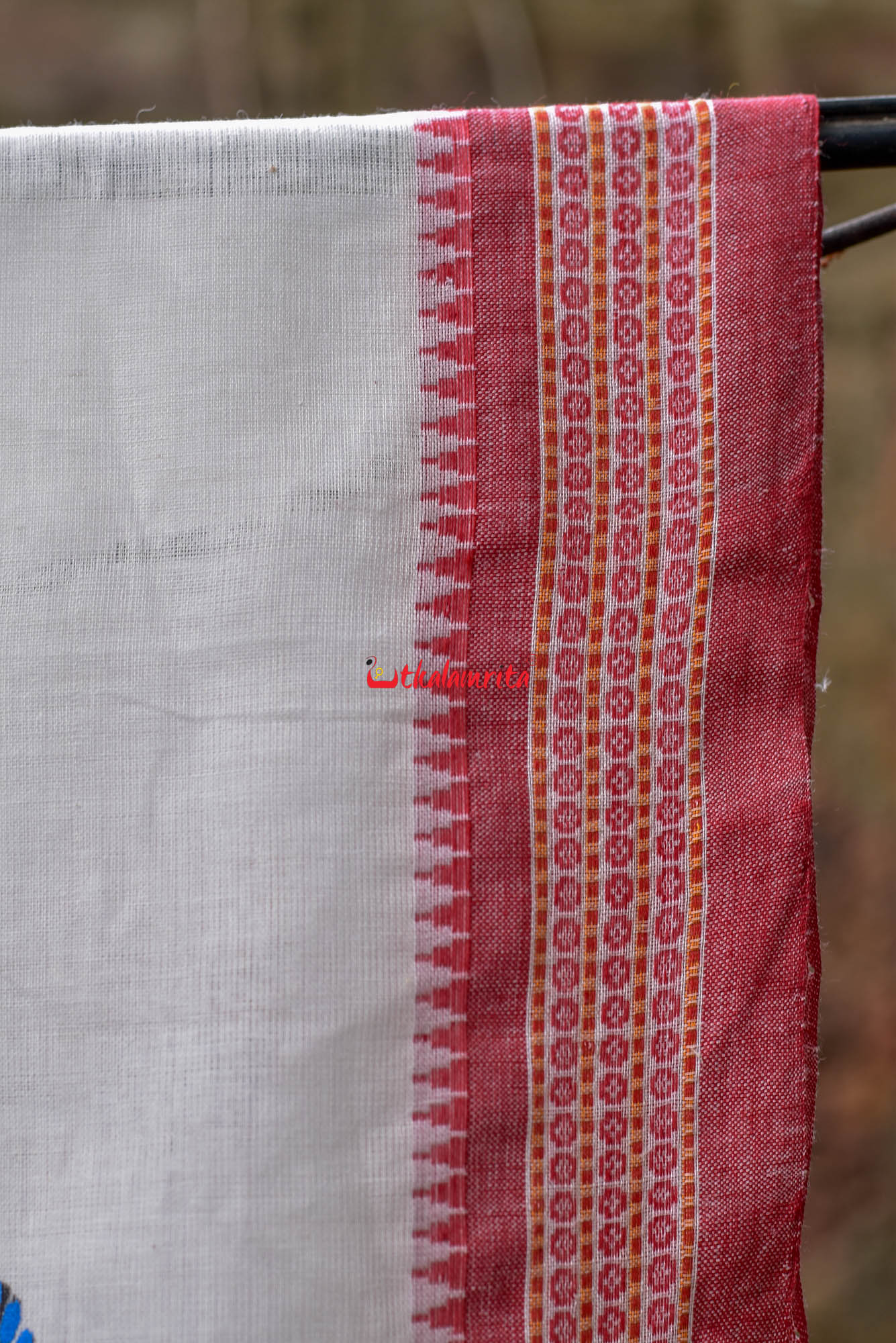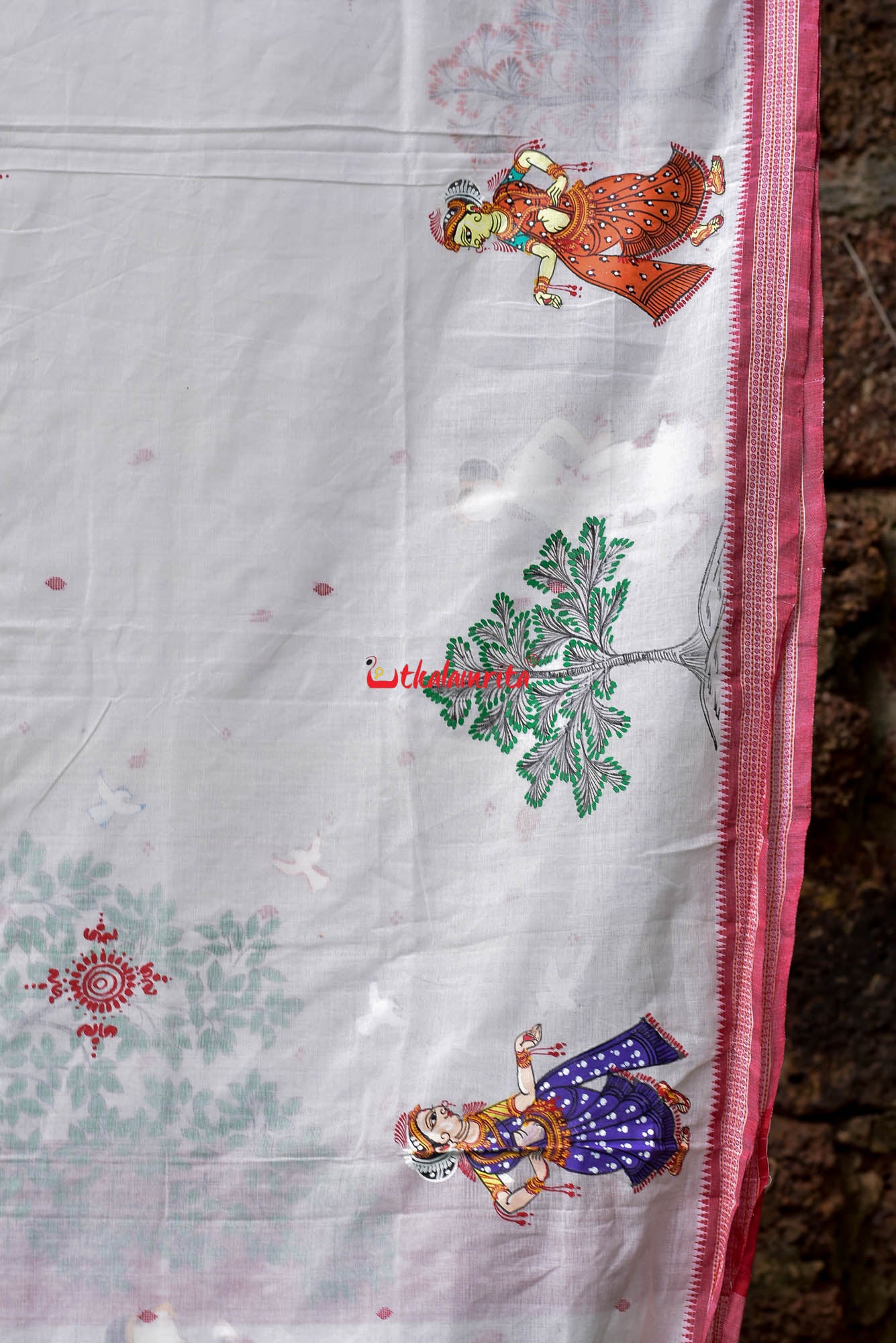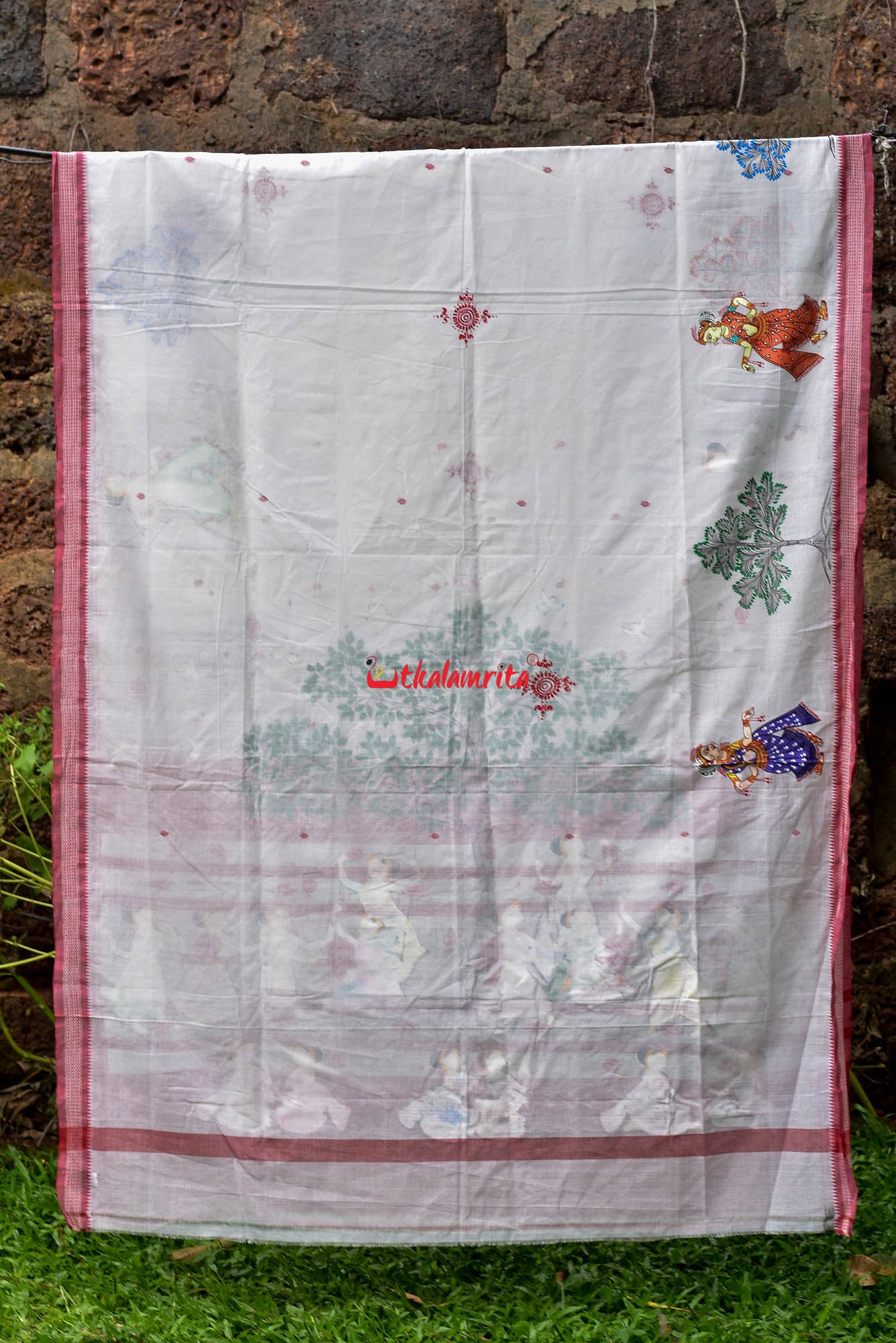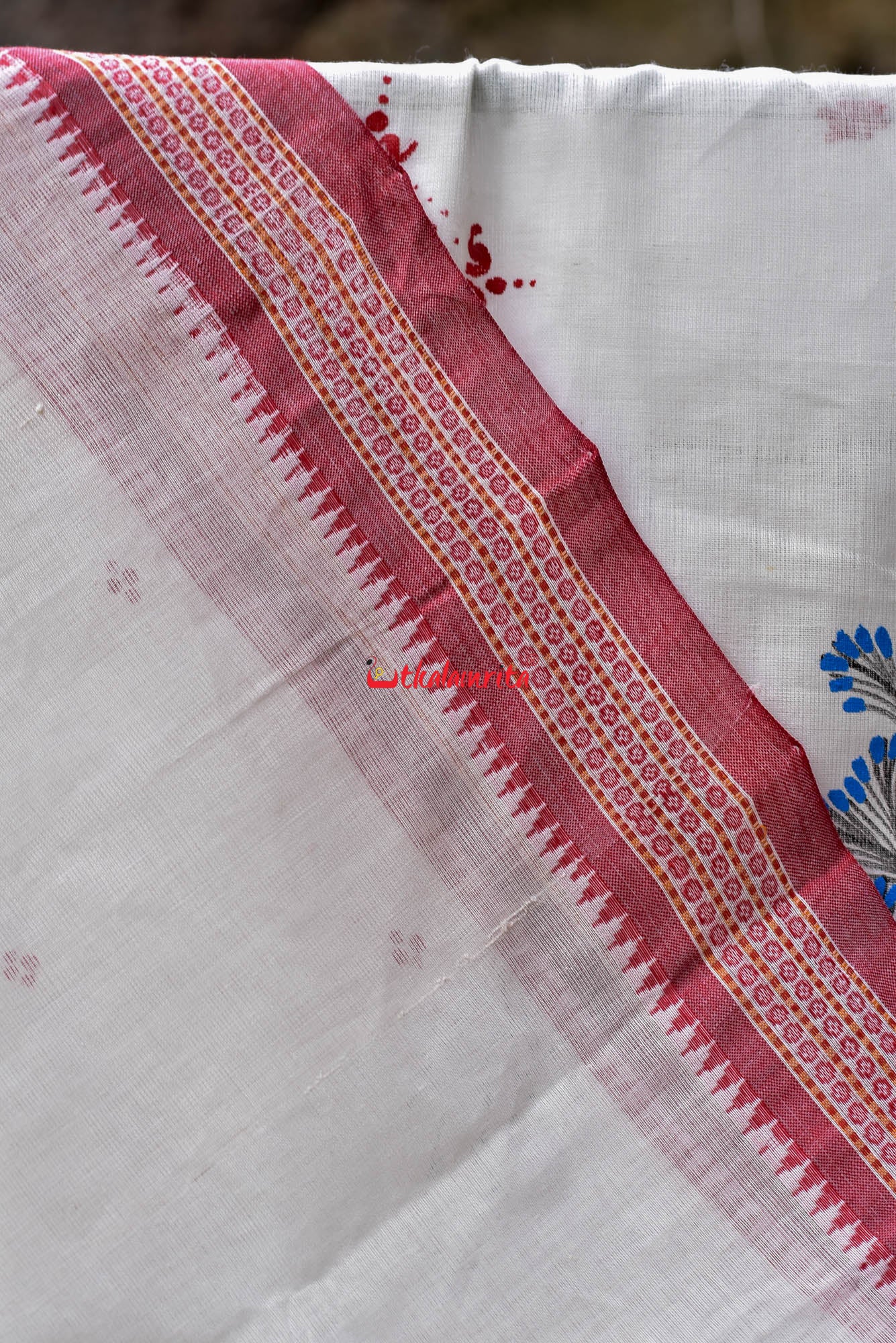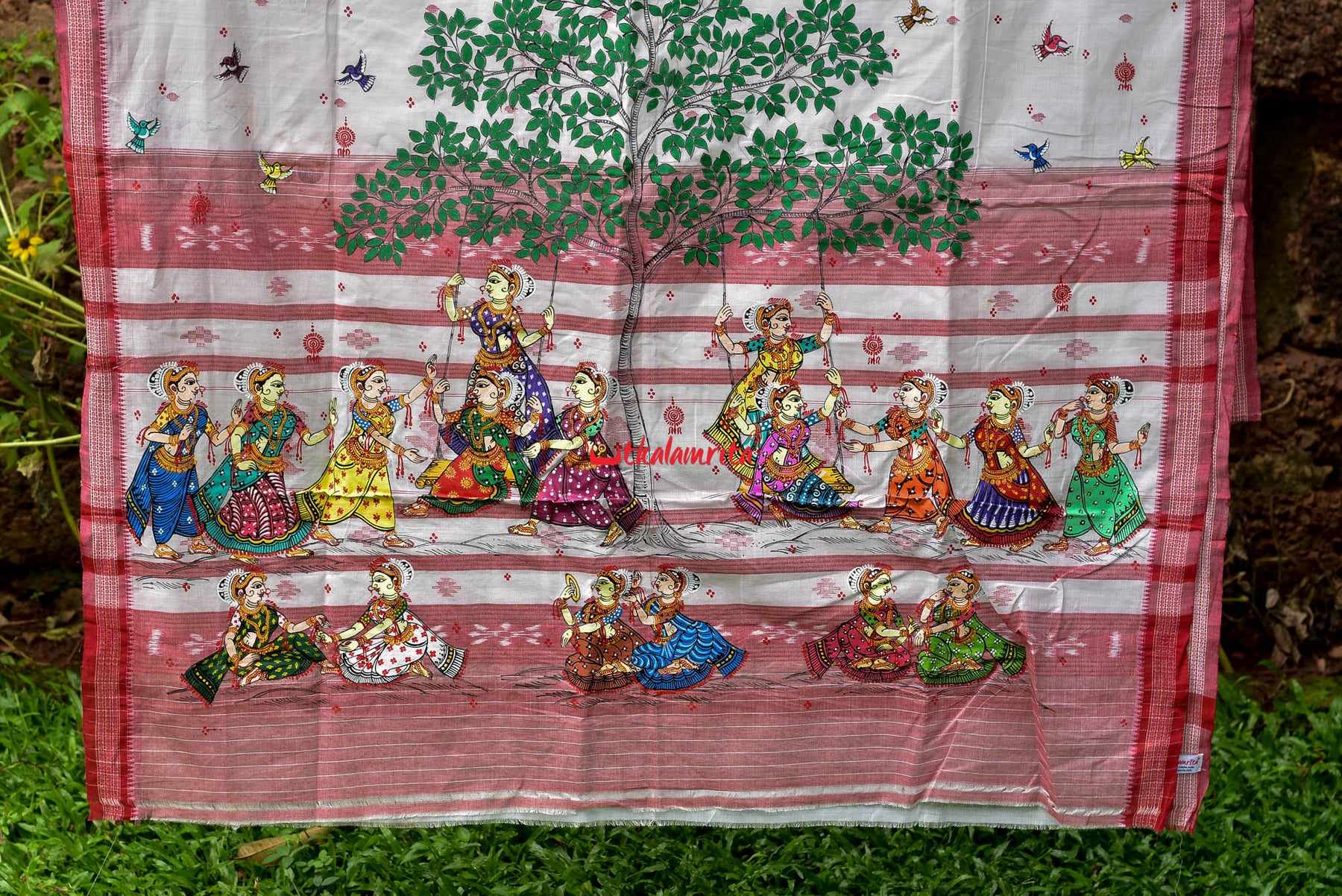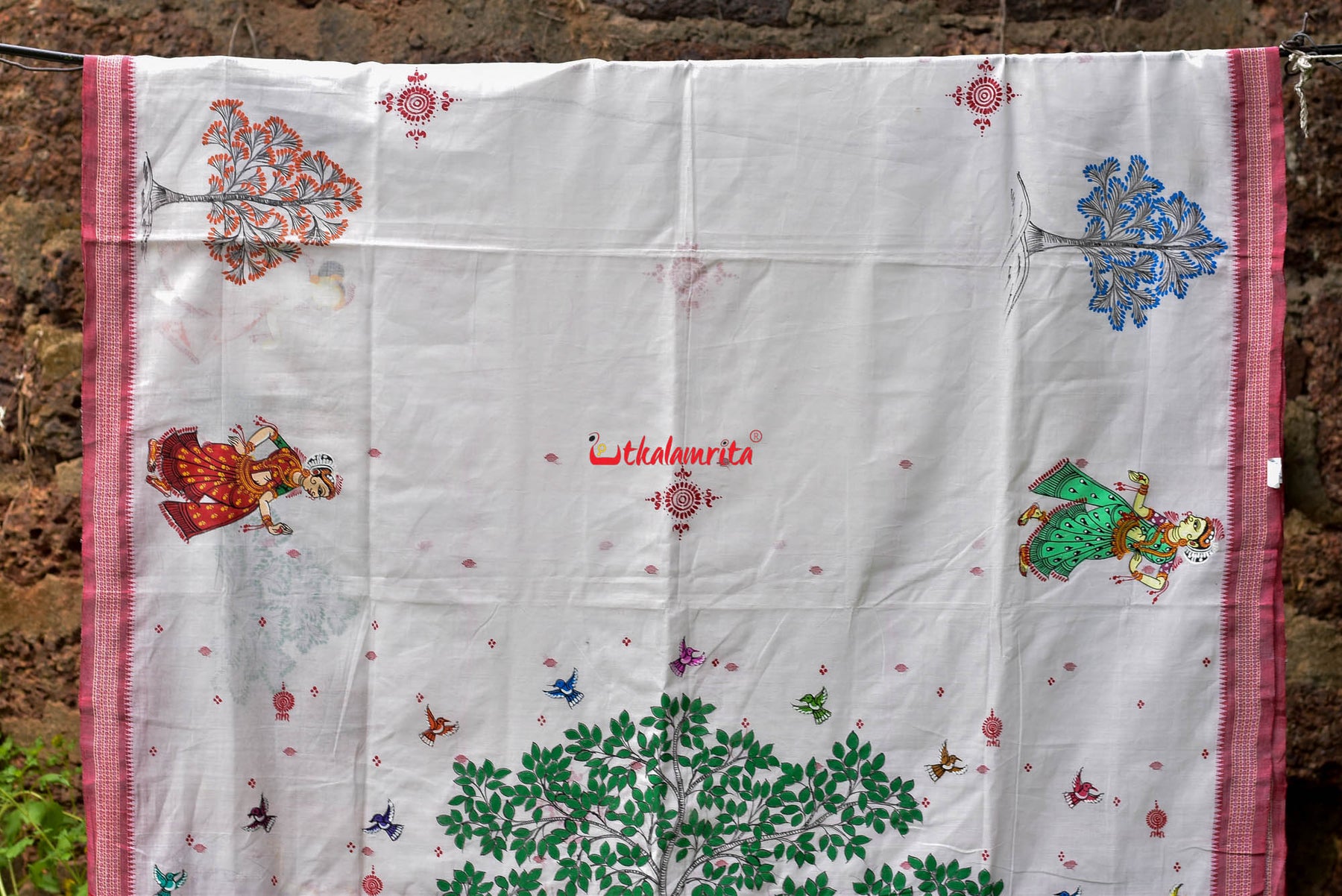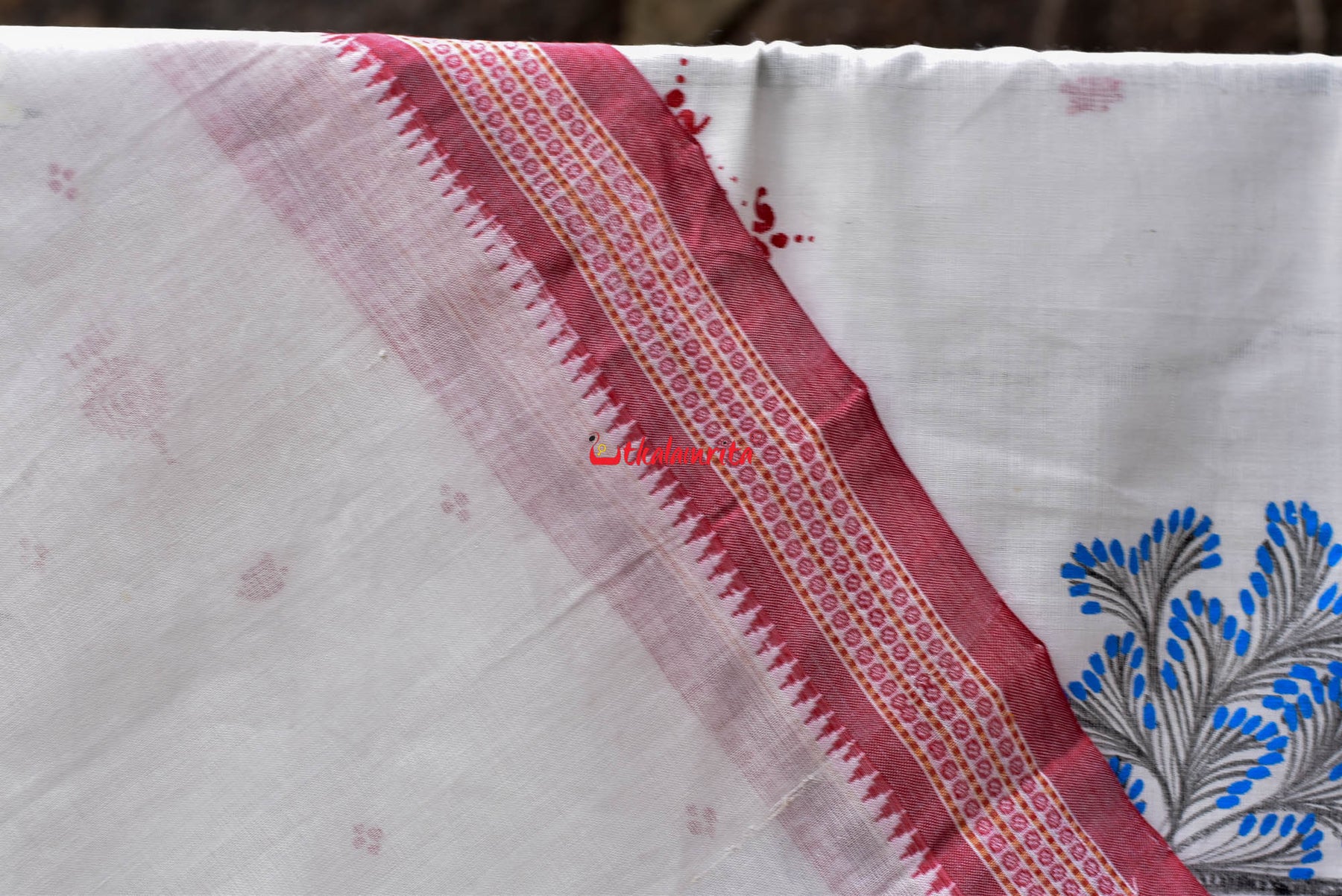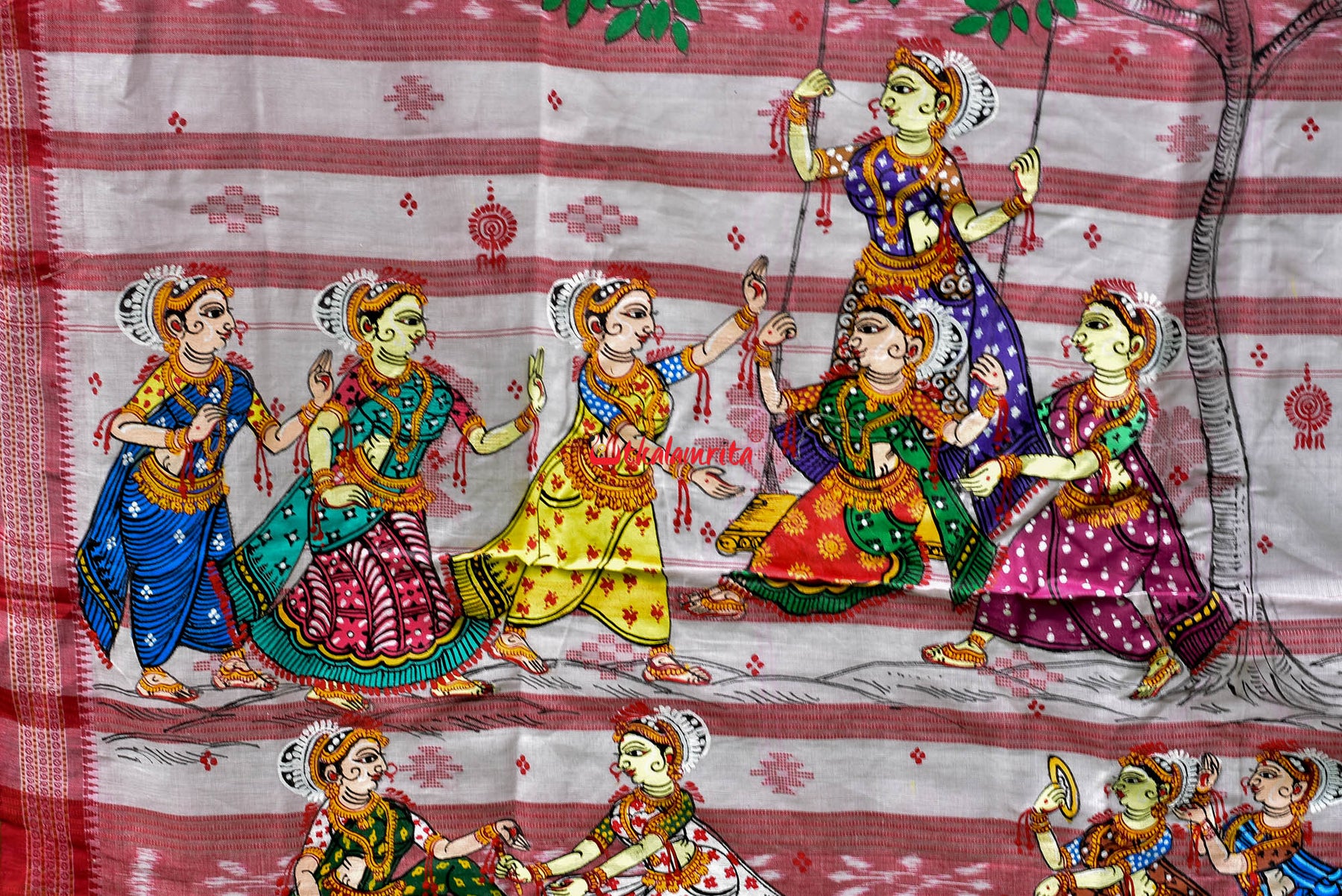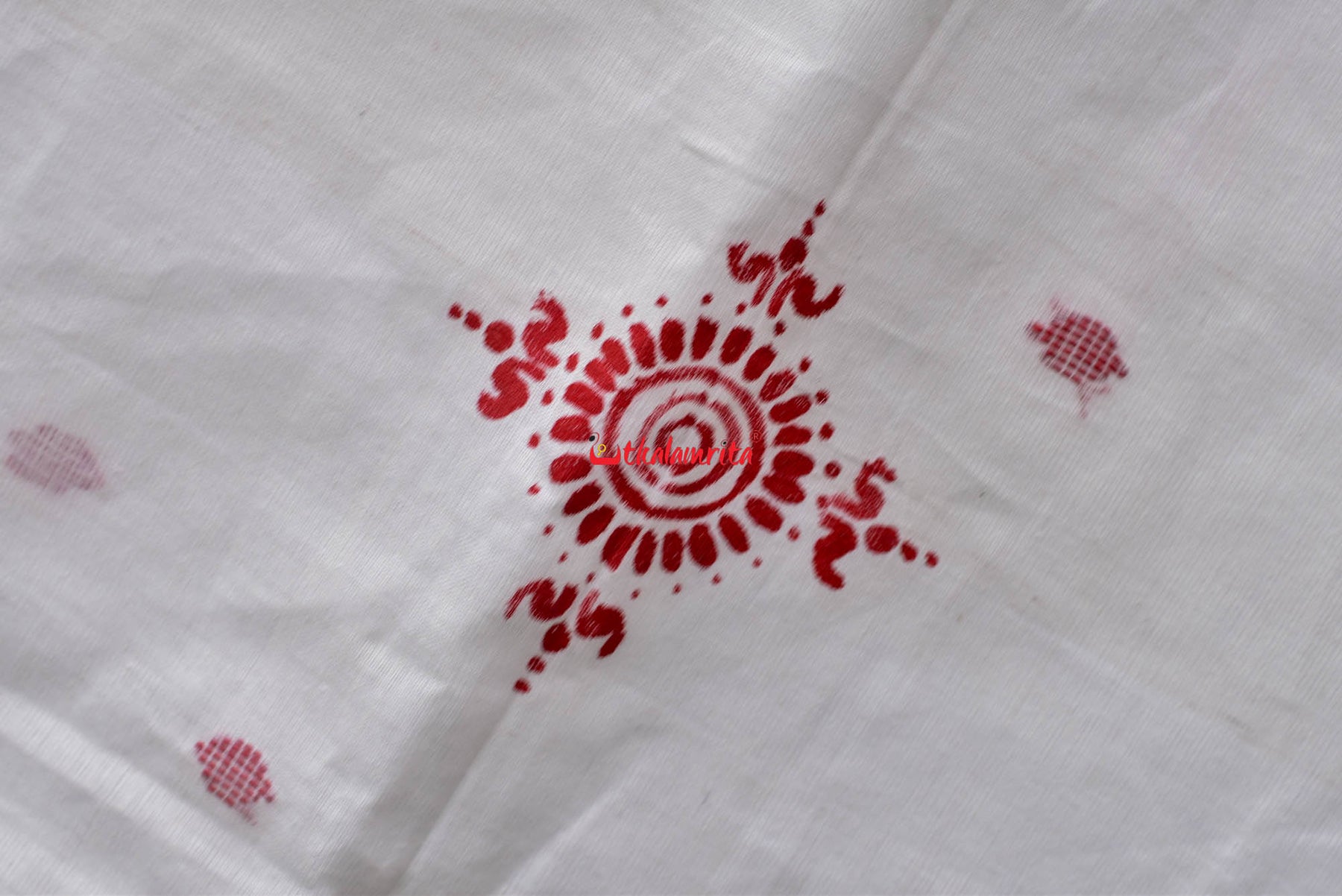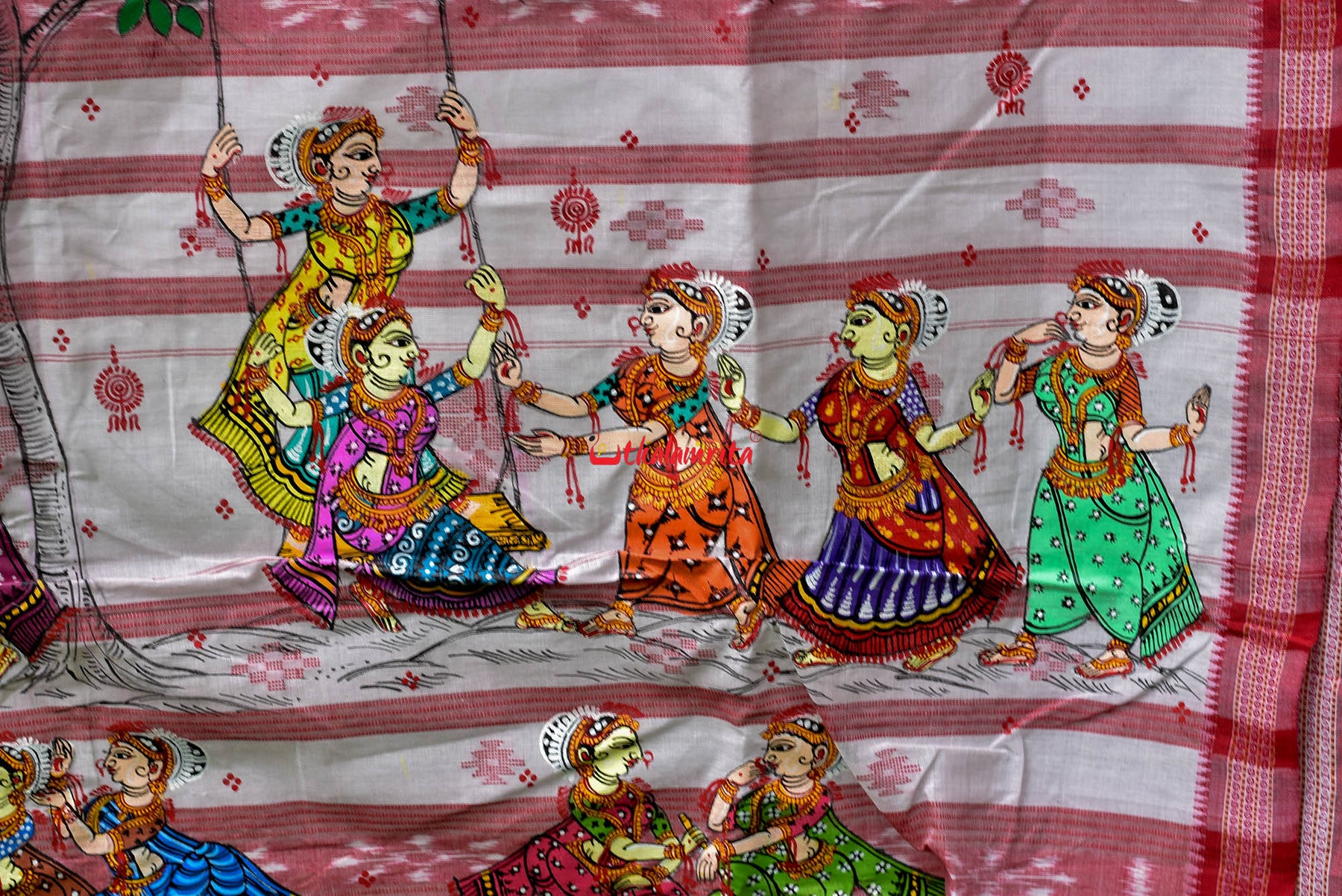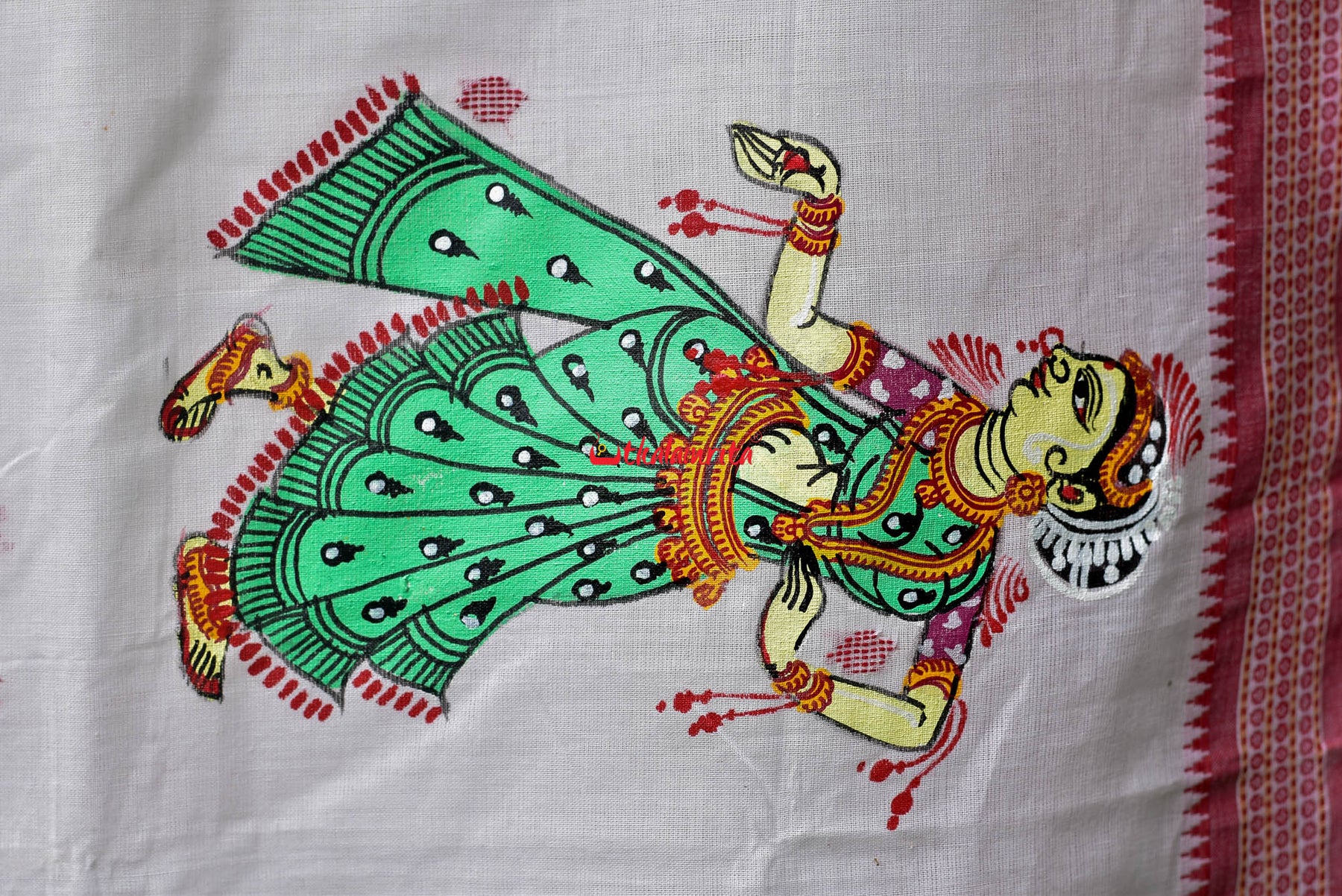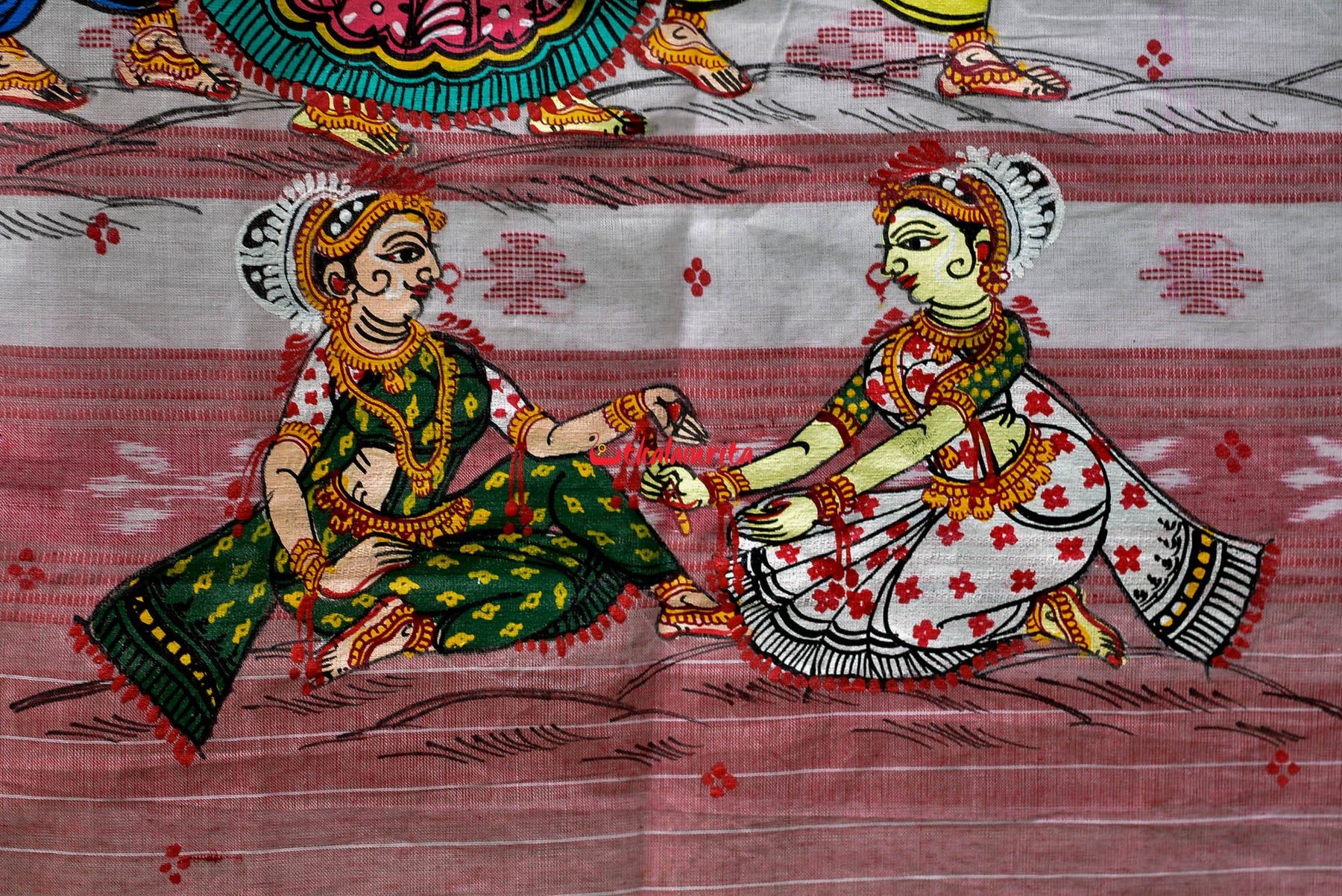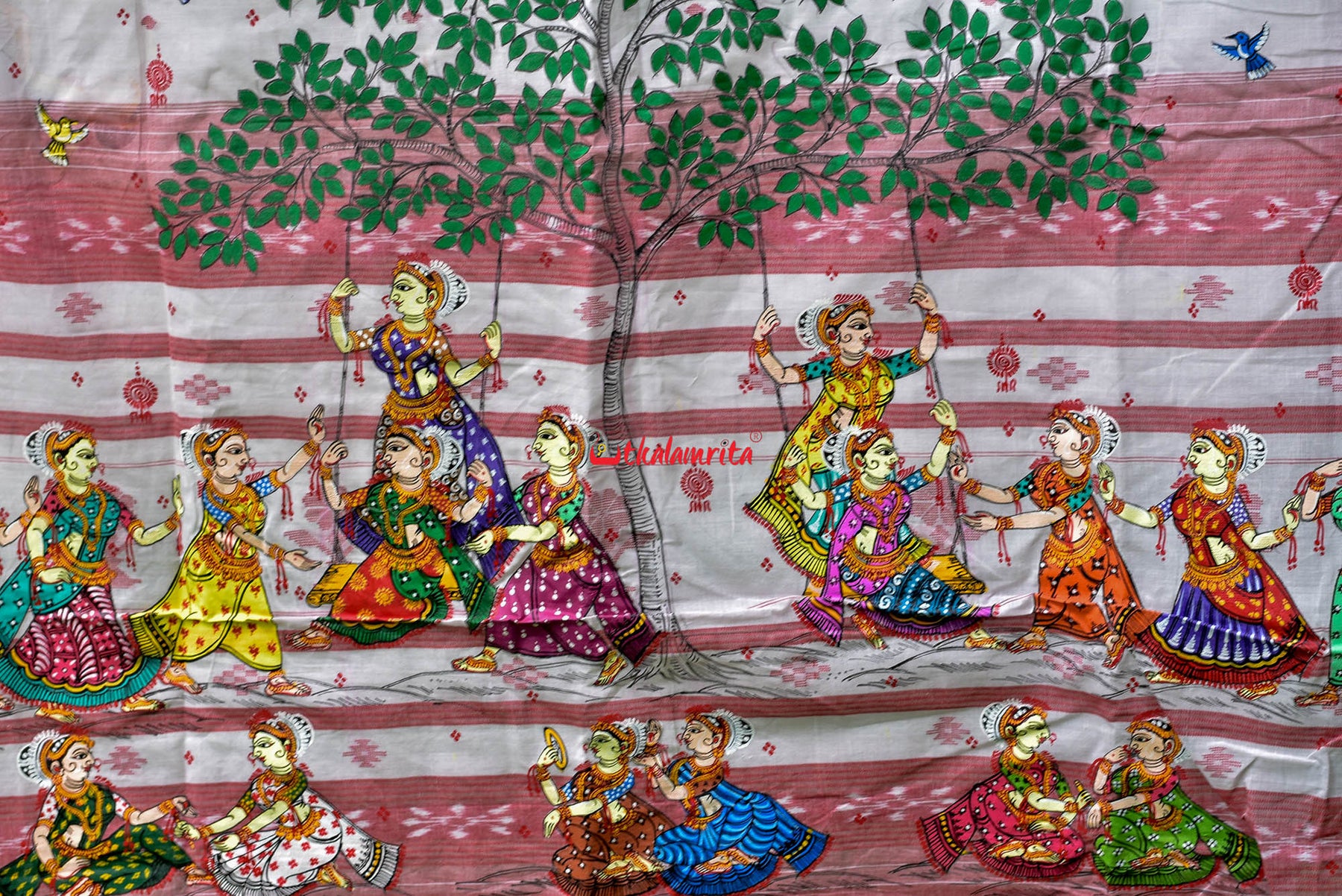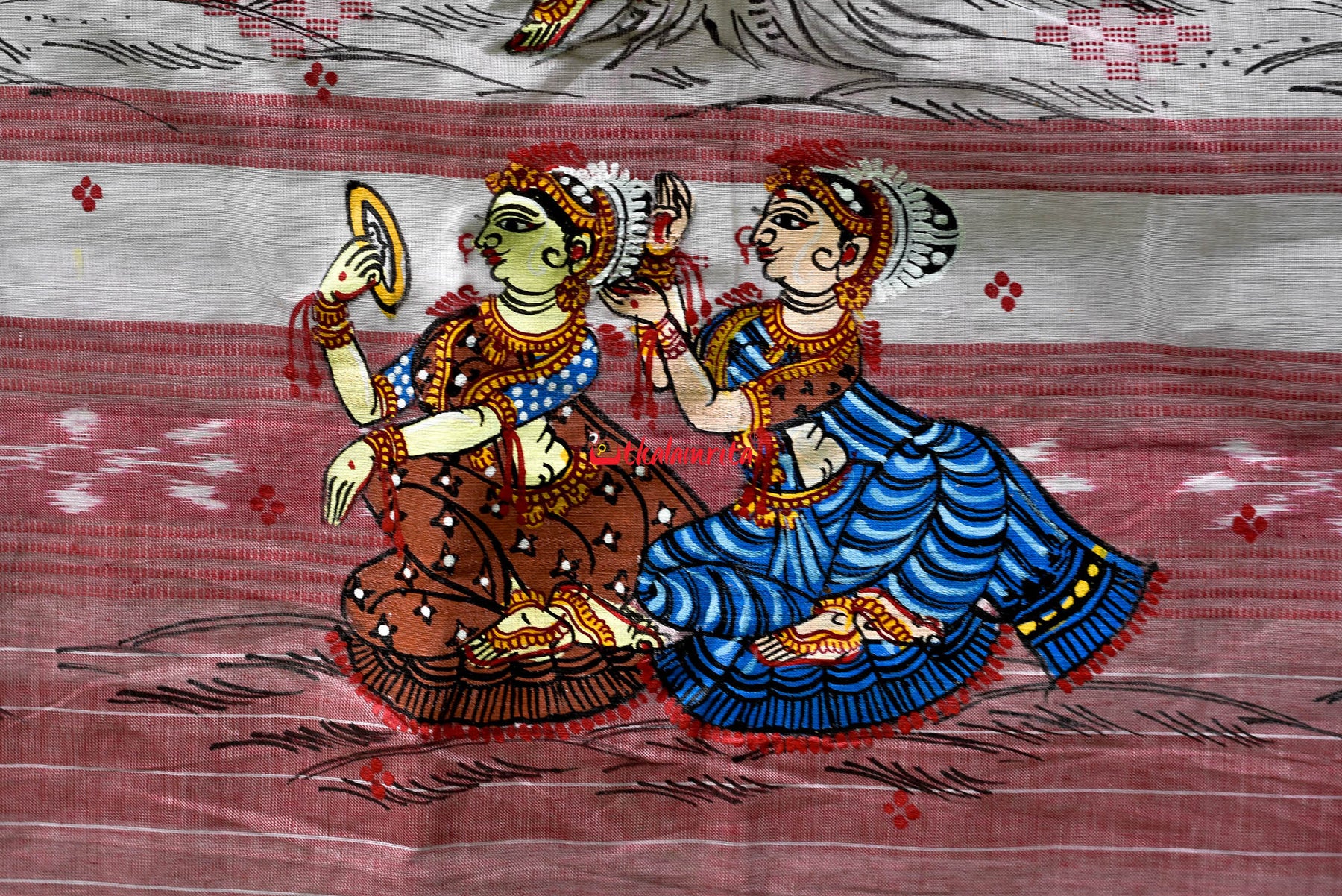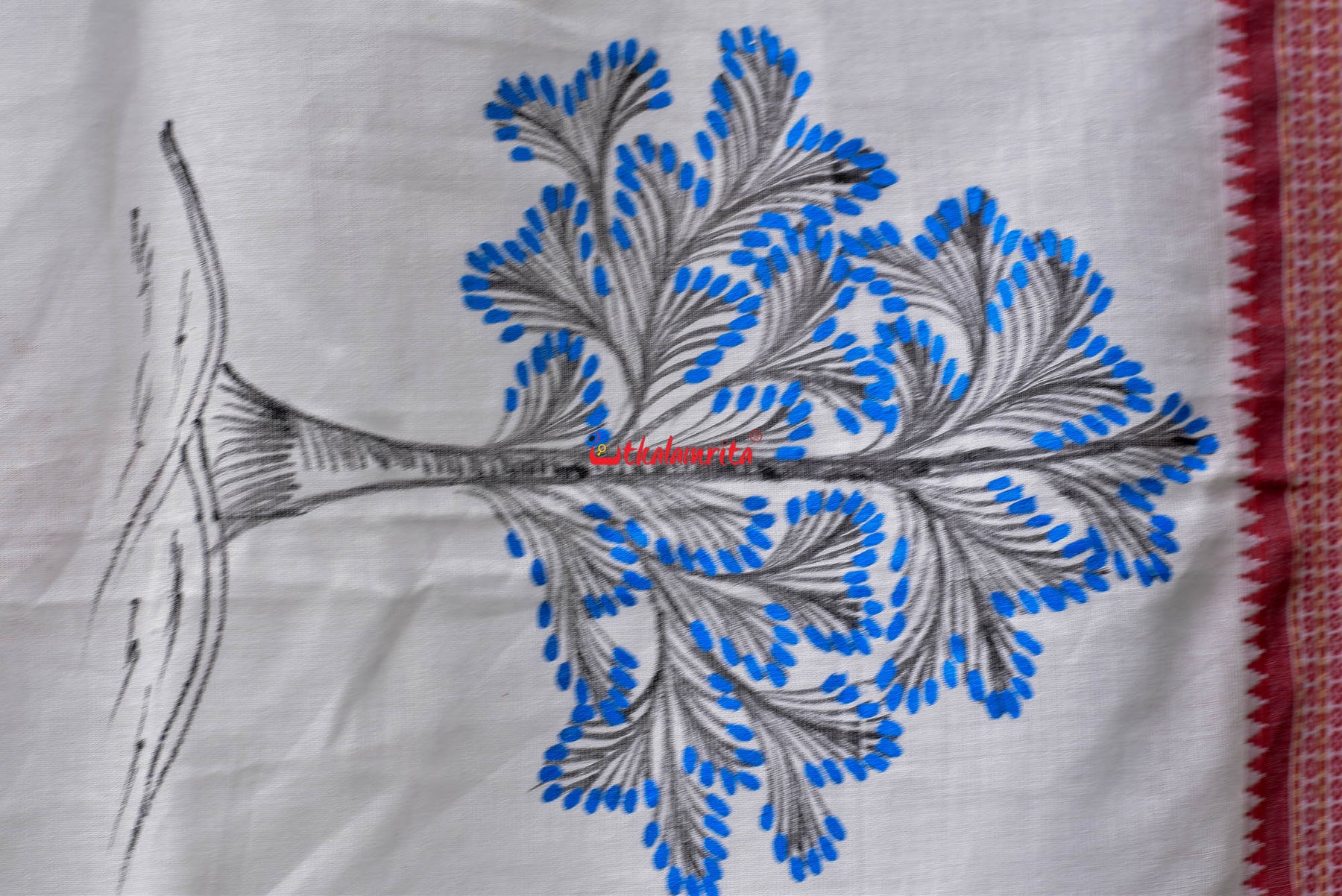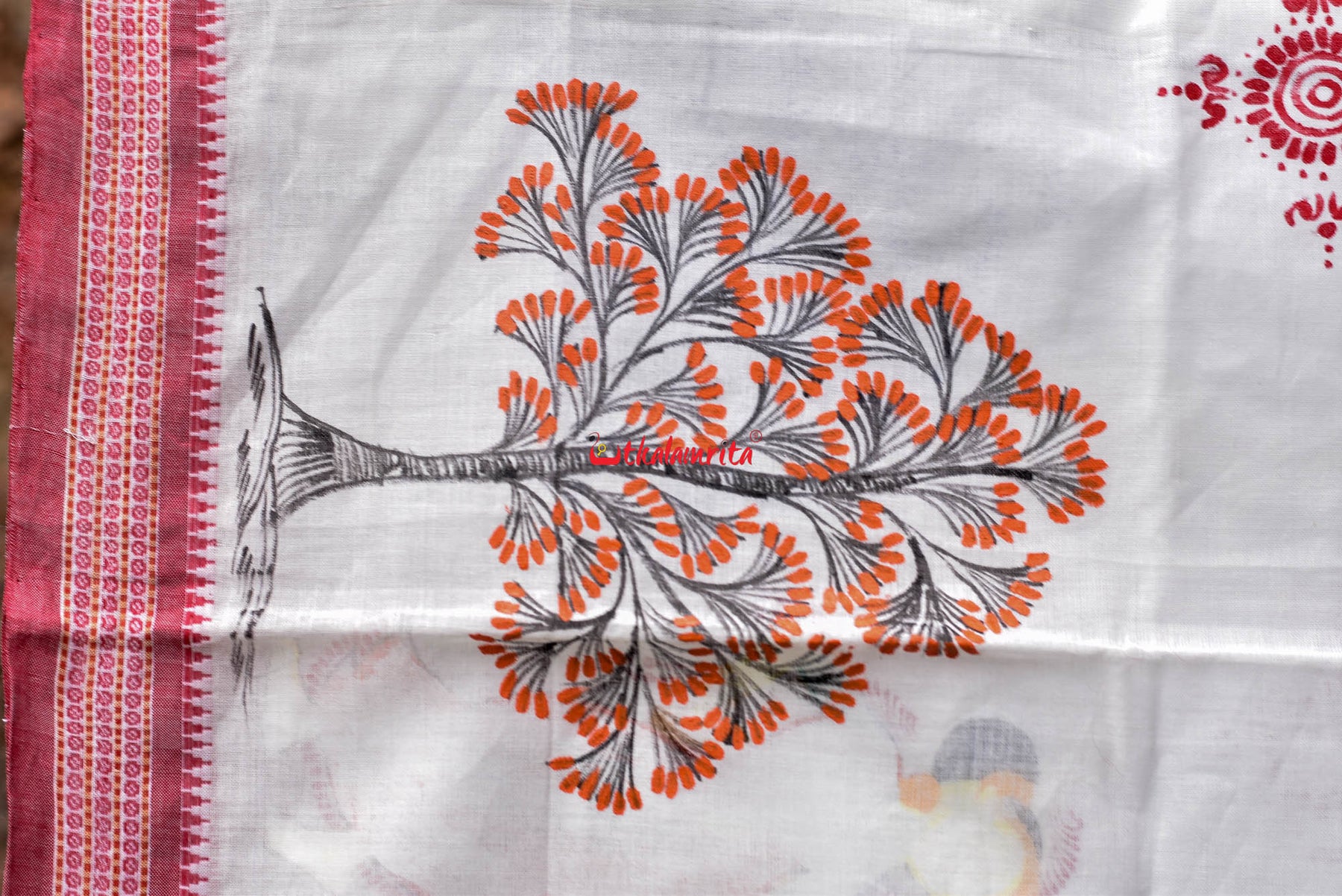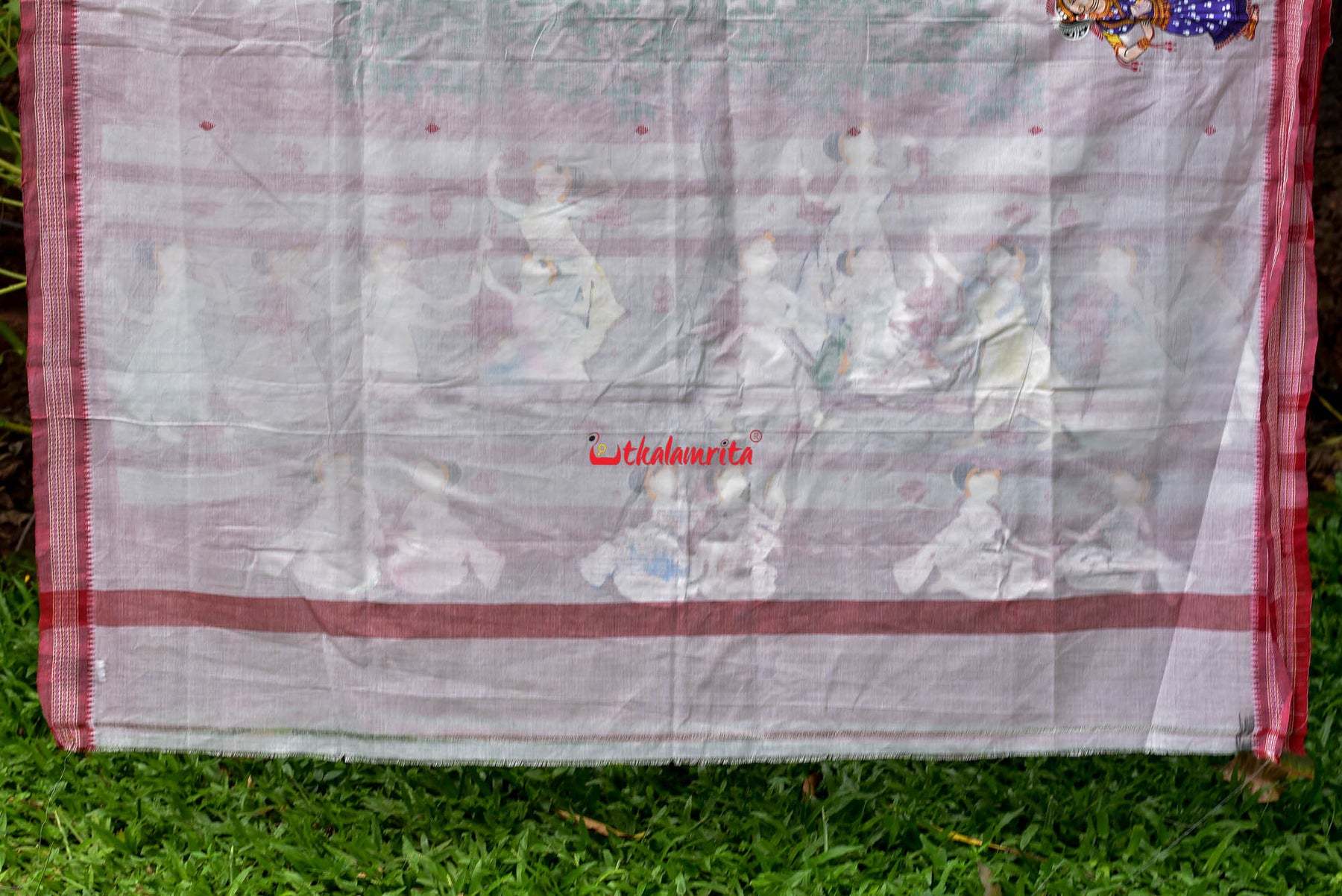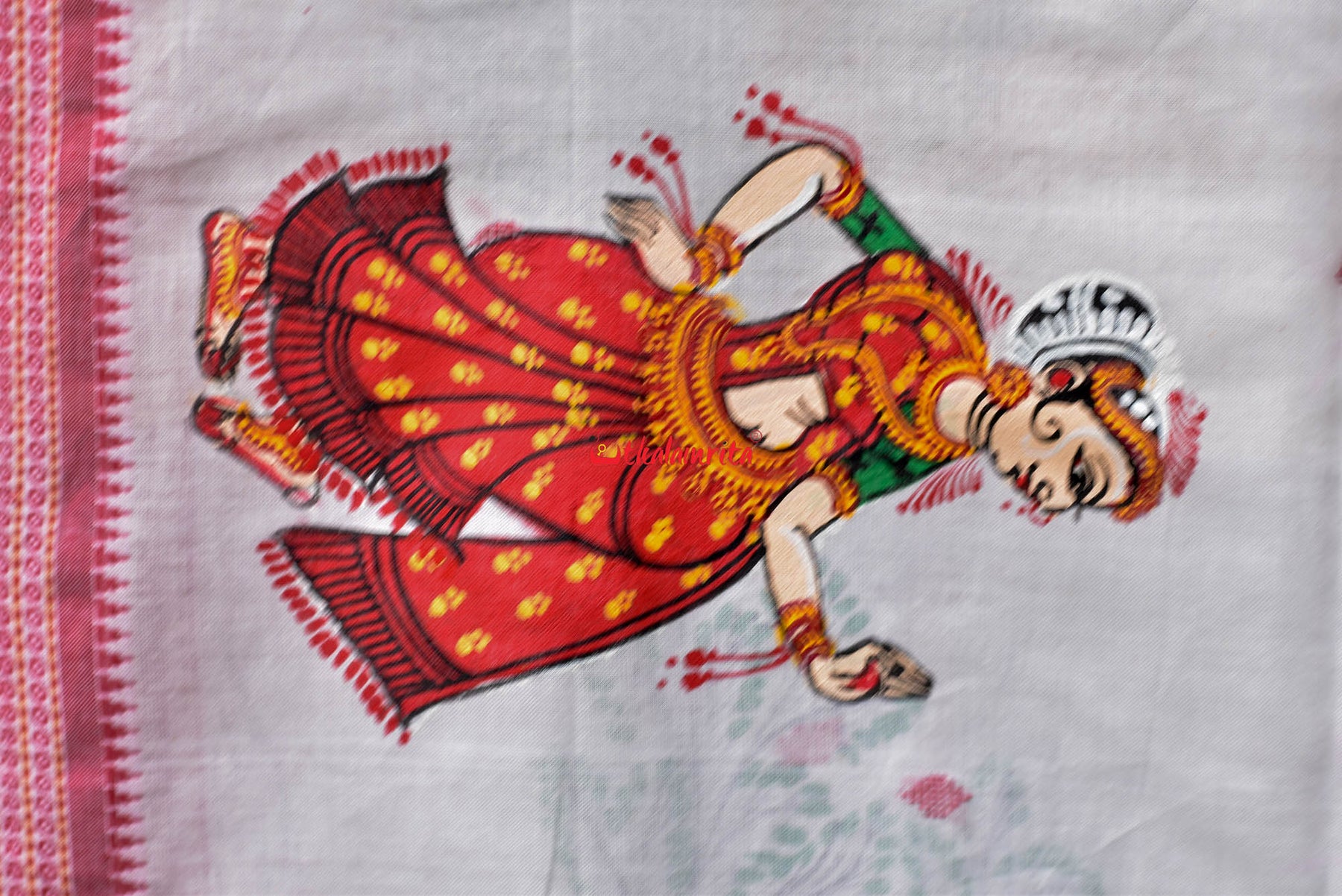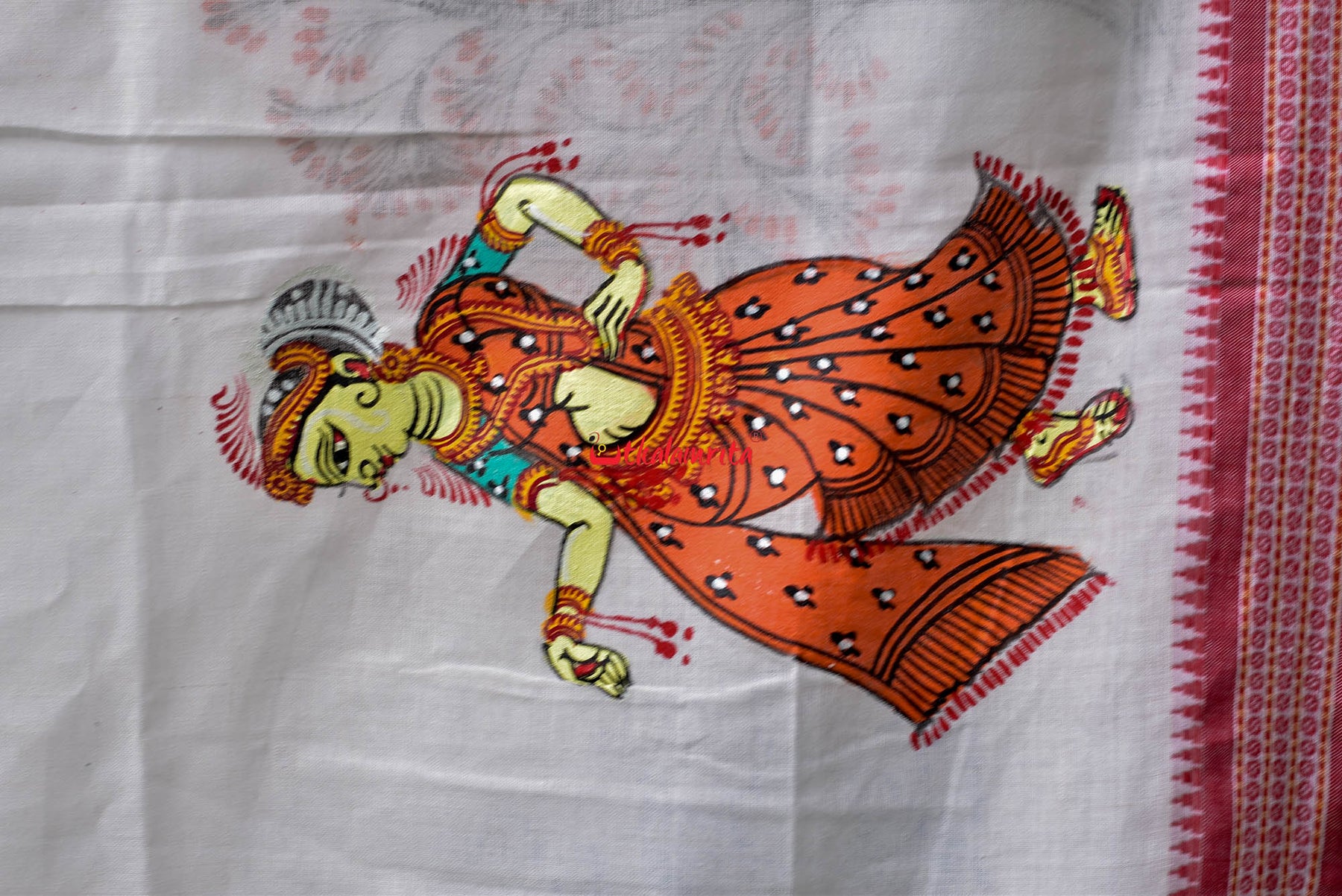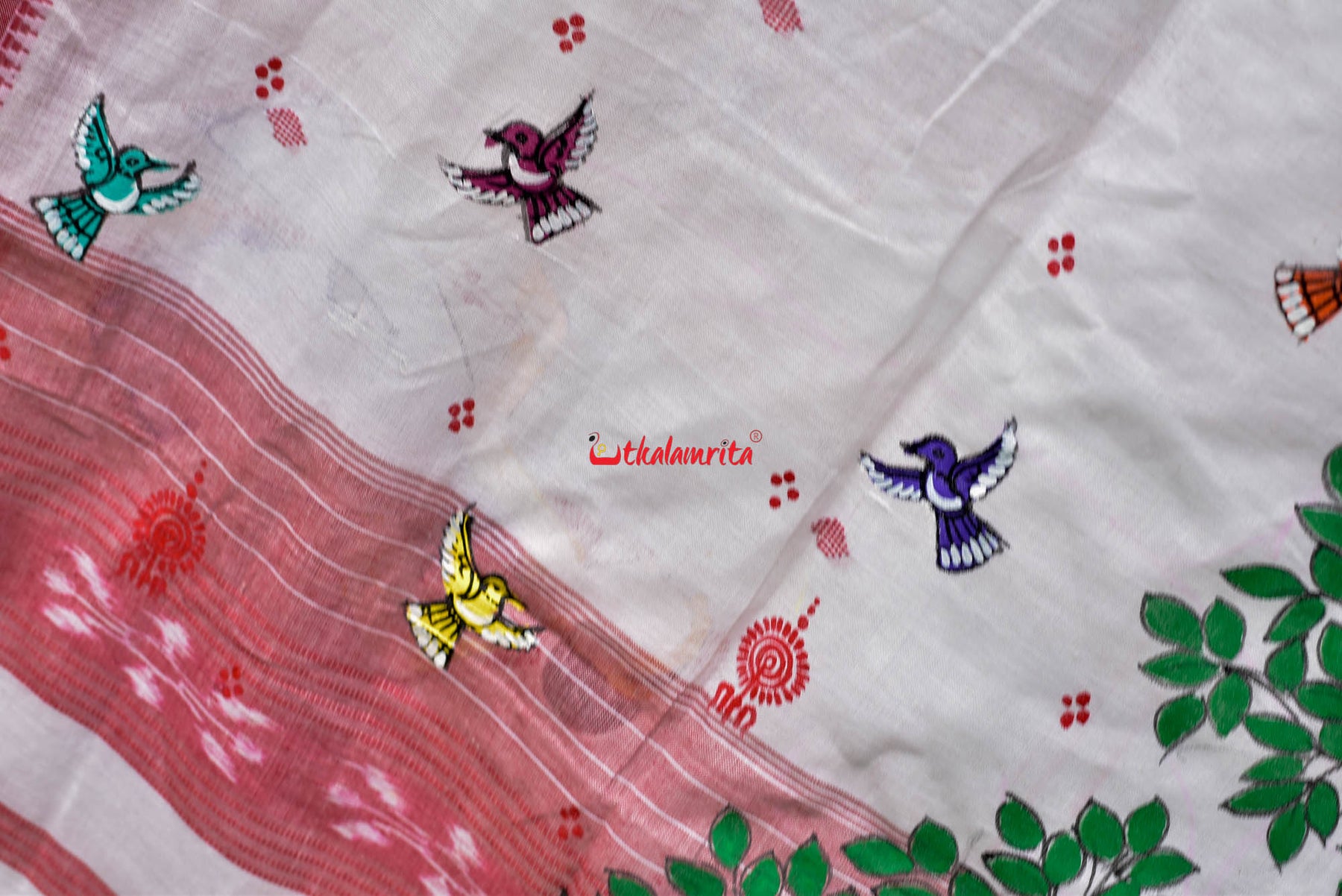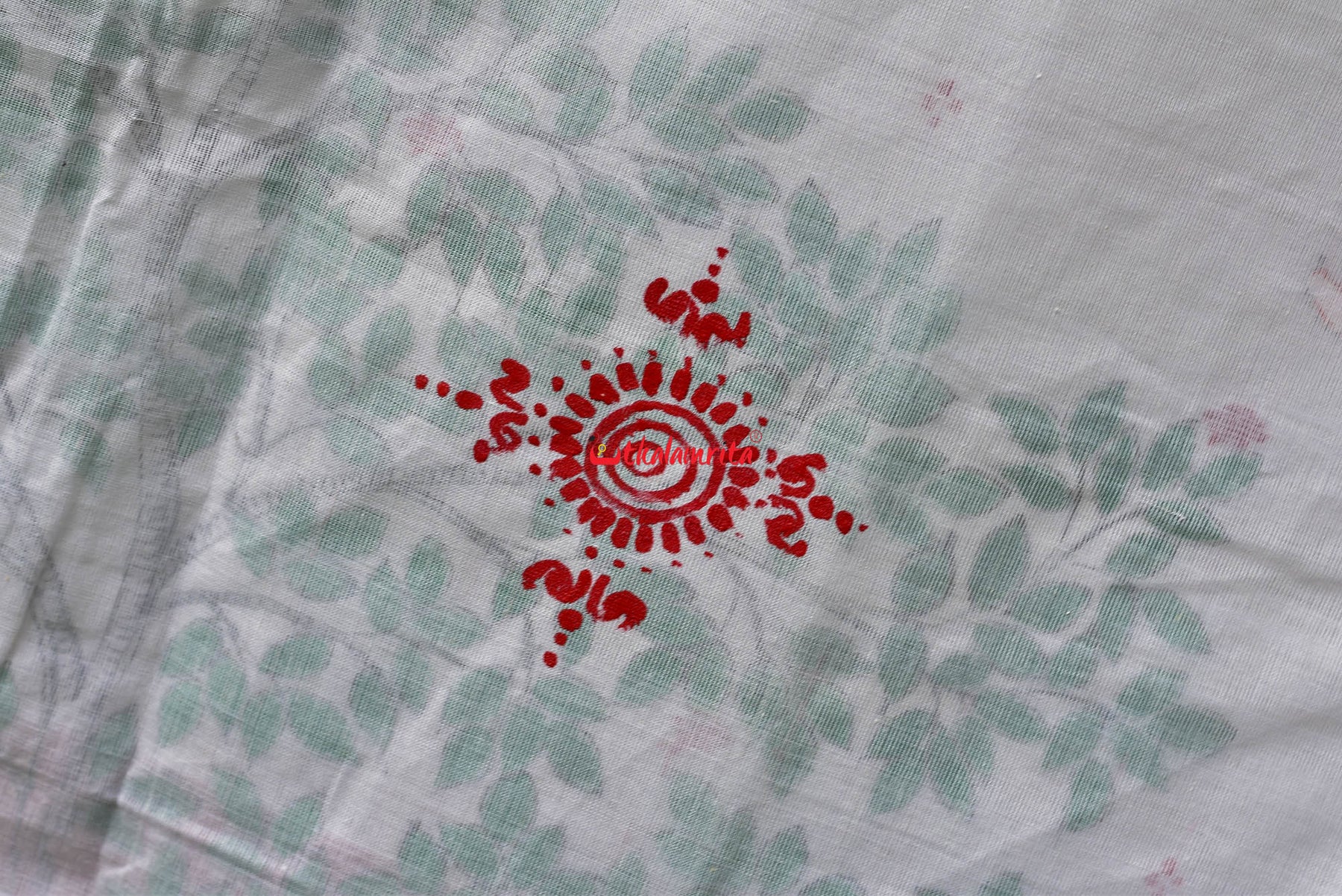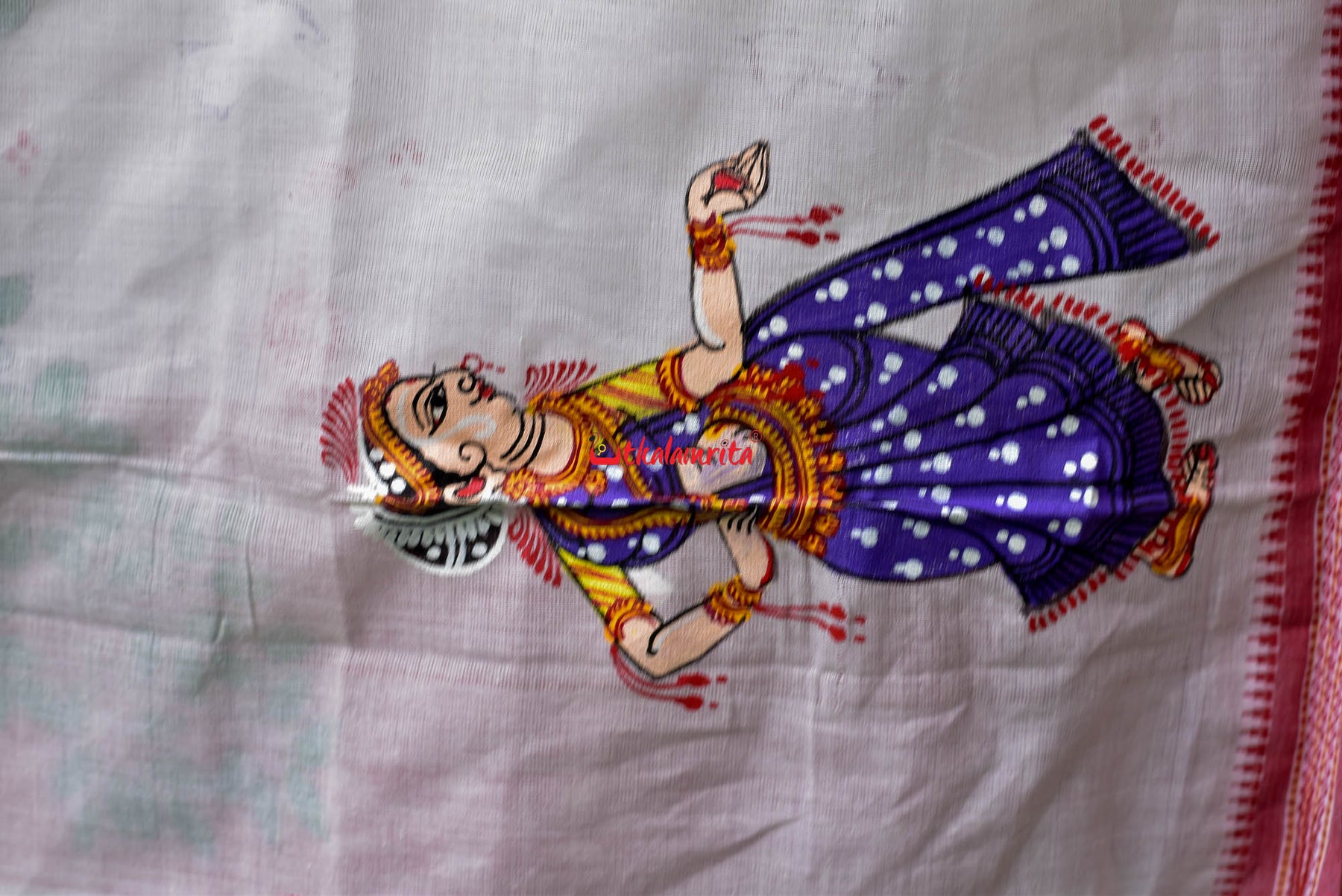 White Red Sutaluga Raja Theme Pattachitra Saree
Patta-chitra means painting on cloth/patta. It has flourished in Odisha since earlier than 15th century.
Earth, stone, and mineral colours are used for painting on patta or specialised canvas medium prepared organically for painting such as: vermillion red- hingula (cinnabar); brick red- geru (red ochre); yellow- hartala (orpiment); white- sankh (conch shell); black- lamp black; gum resin- kaintha plant etc.
For Sarees/stoles/dupattas/fabric : Fabric colour is used, so that the color remains steadfast.
Some of the popular themes are Radha-Krishna, Mahabharat, Ramayana, Lord Jagannath, Dasavatar etc. Our beautiful mythological tales are often told by Pattachitra paintings. Here beautiful Krishna Radha Chaka Raasa is shown and Sakhis around themselves from a special occasion, made on natural and pure tussar silk base. Art and weave combination at its best! Flaunt it with pride! 
Weight- 450 gm, Breadth- 47 inches, Length- 6.3 m, Blouse Piece- Included in saree, Material- Pure Fine Tussar Silk (both warp and weft)
(1) The colors of the actual product may look slightly different due to different screens used for viewing the digital photography captured. Our endeavor has been to present the true shades of the products as far as possible. (2) There may be loose threads on the backside of pallu of saree, which is a mark of true handwoven and handloom saree. (3) The slight irregularities in the body/anchal/border of saree are to be celebrated as a mark of true handloom products. (4) Wash Care: We advise dry cleaning for the silk sarees and handwashing separately in cold water alongwith drying in shade for our cotton products. Iron Care: Light iron to be used. For pattachitra handpainted items, please iron only on backside. Otherwise use a cotton cloth on top of the painted parts while ironing.