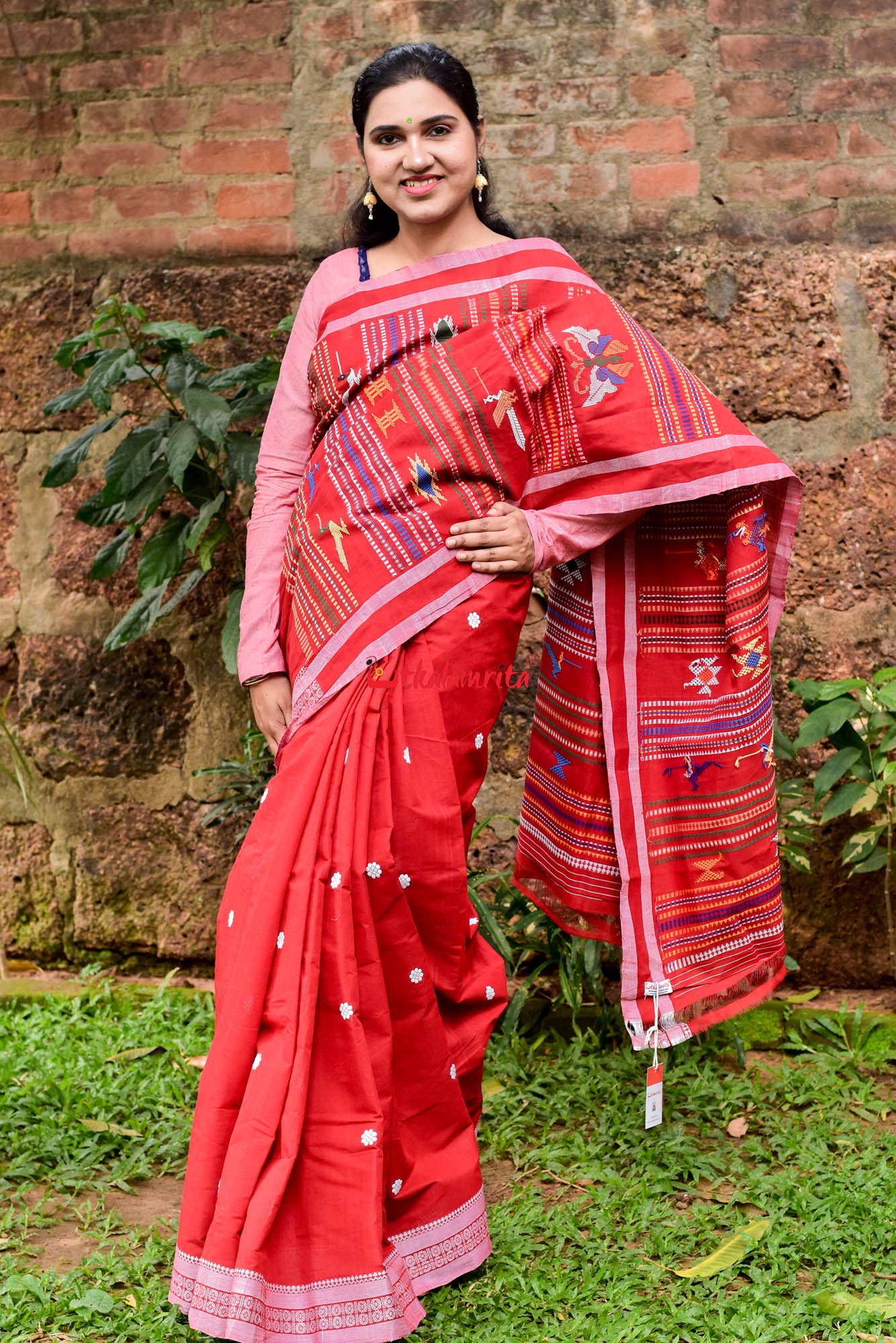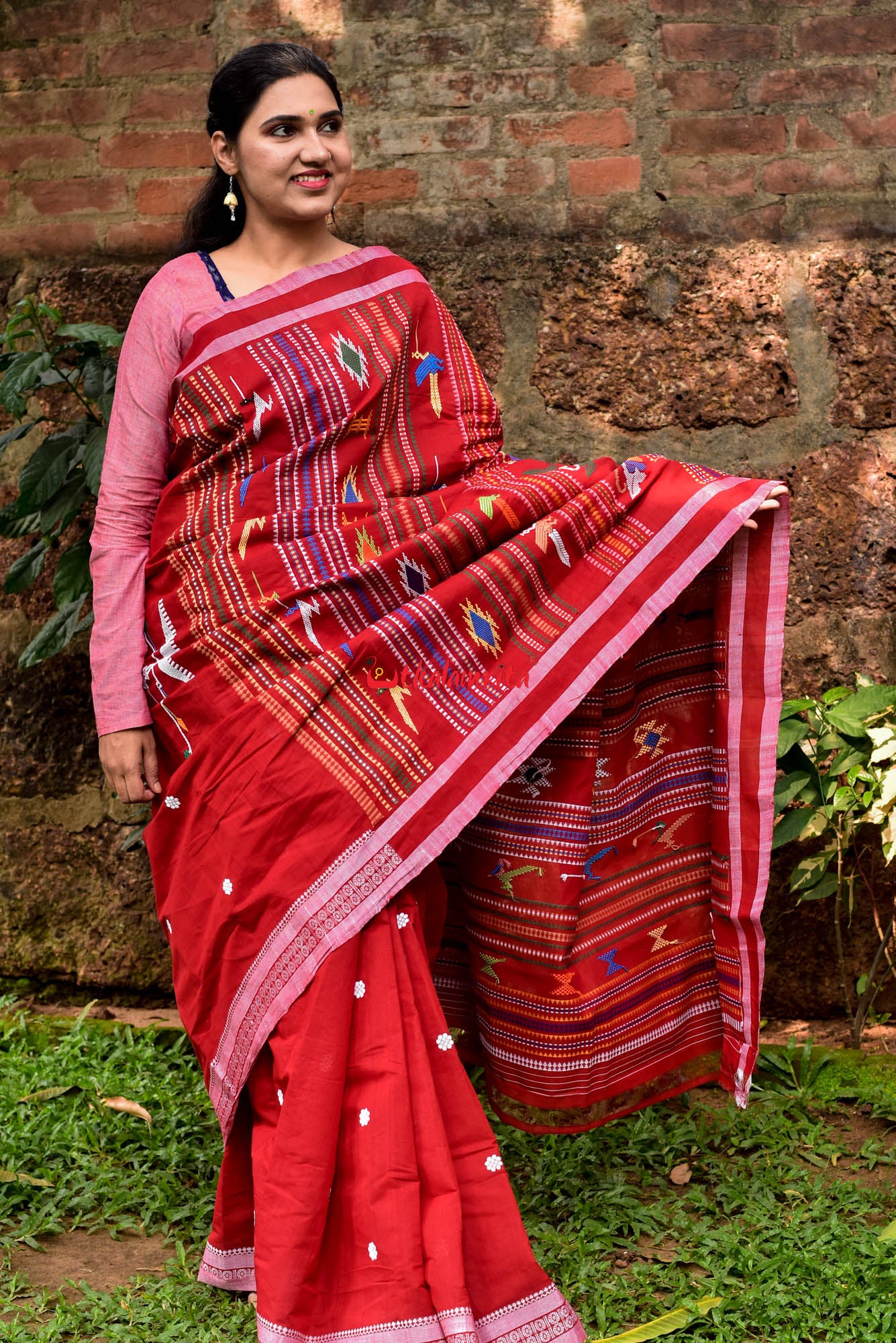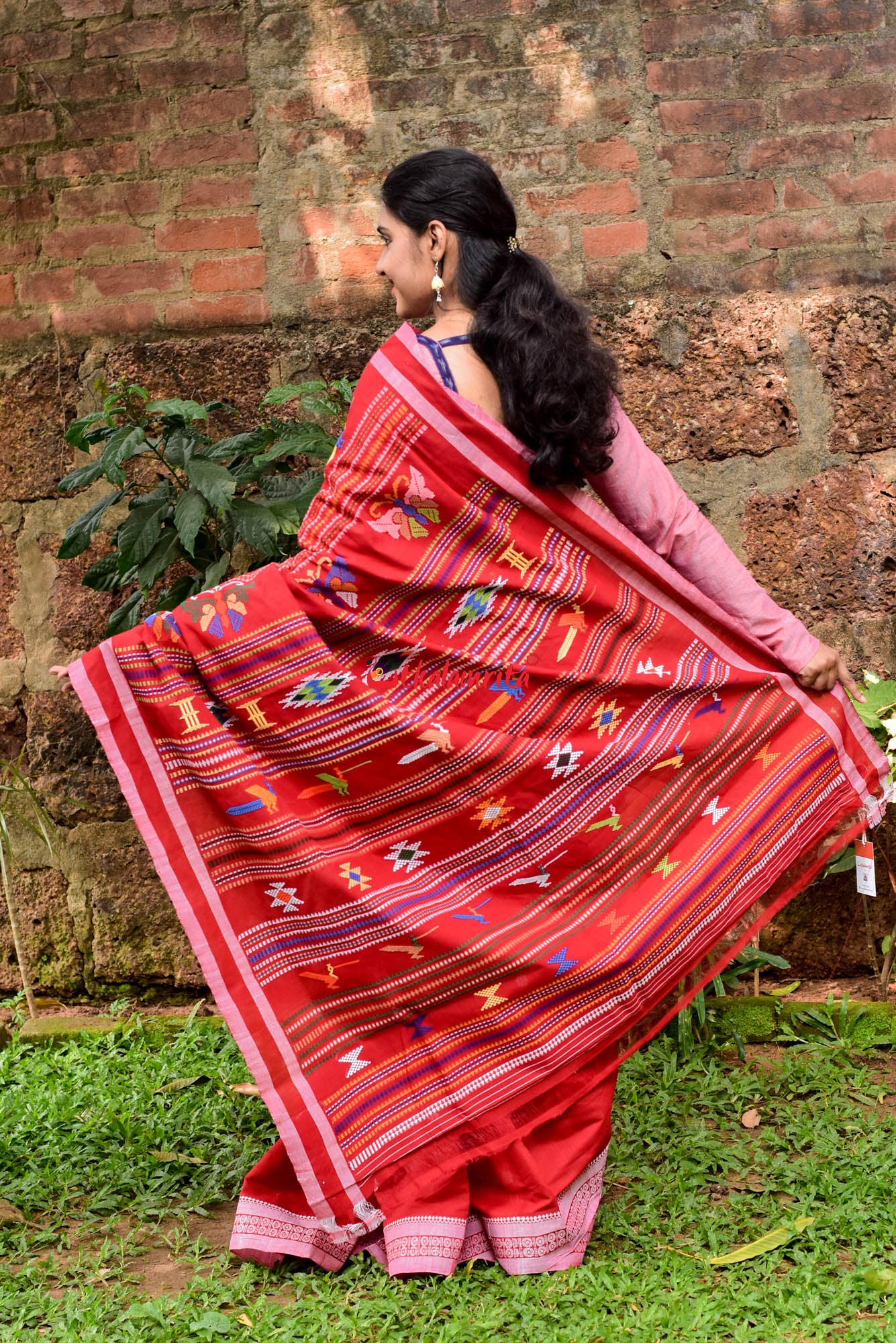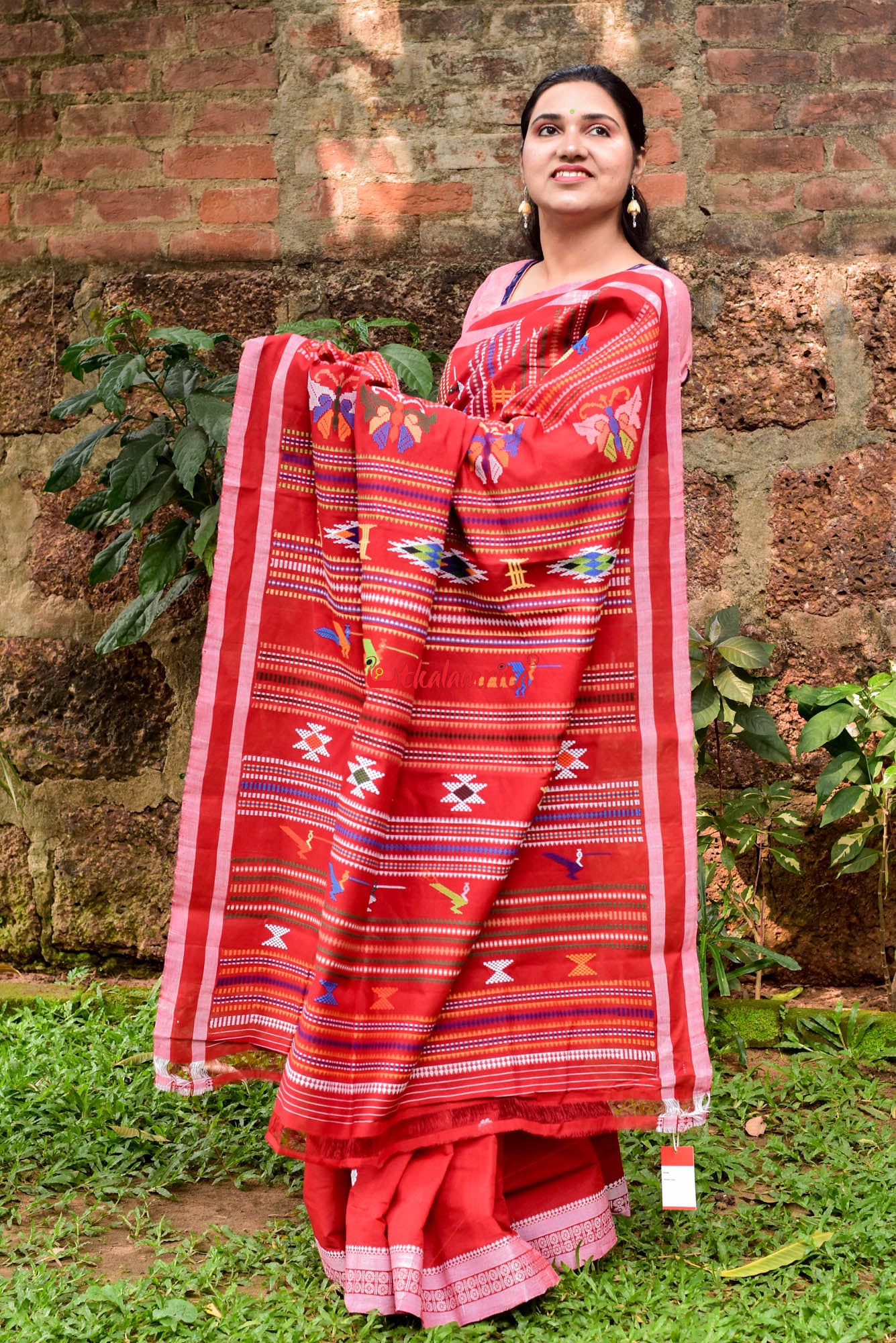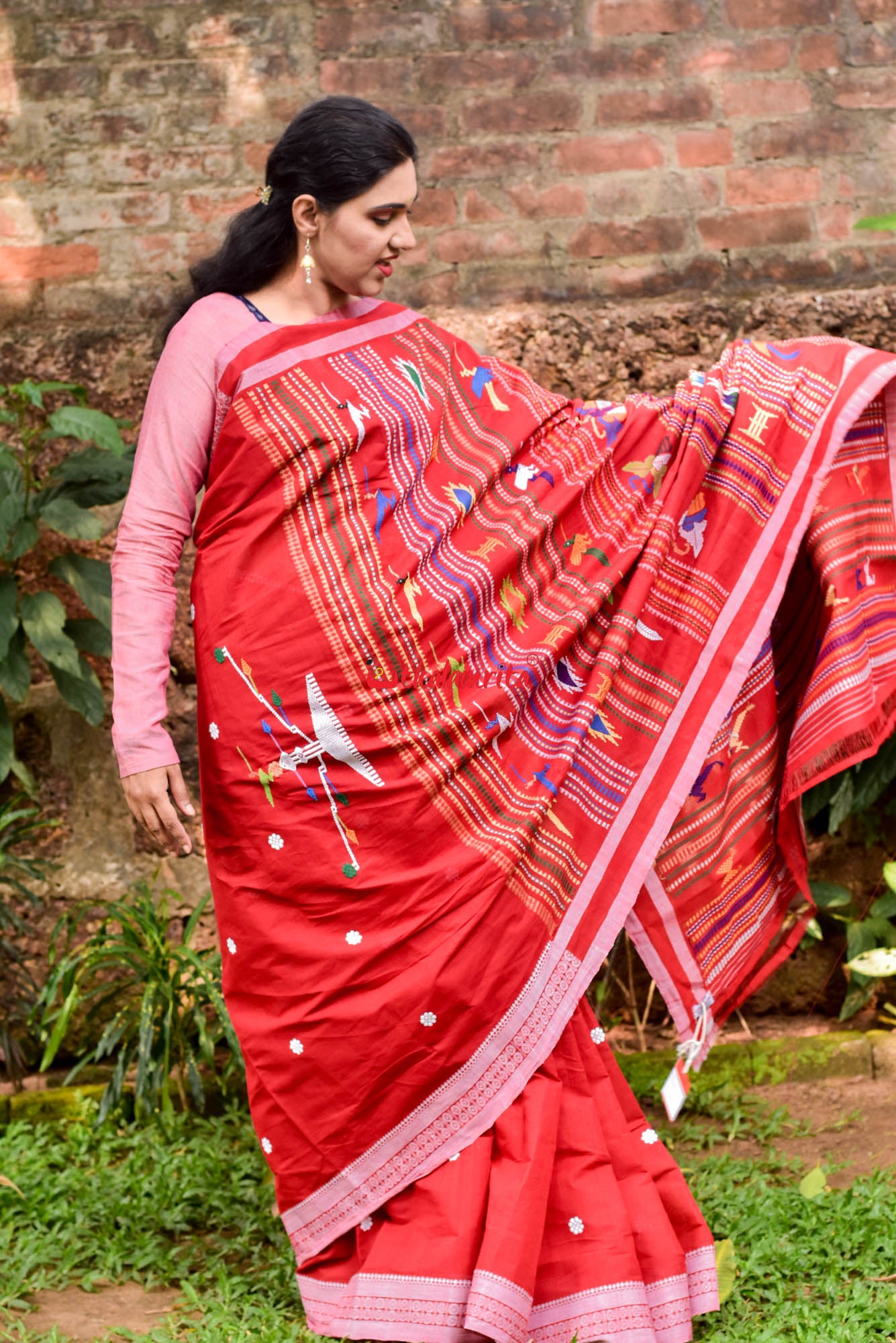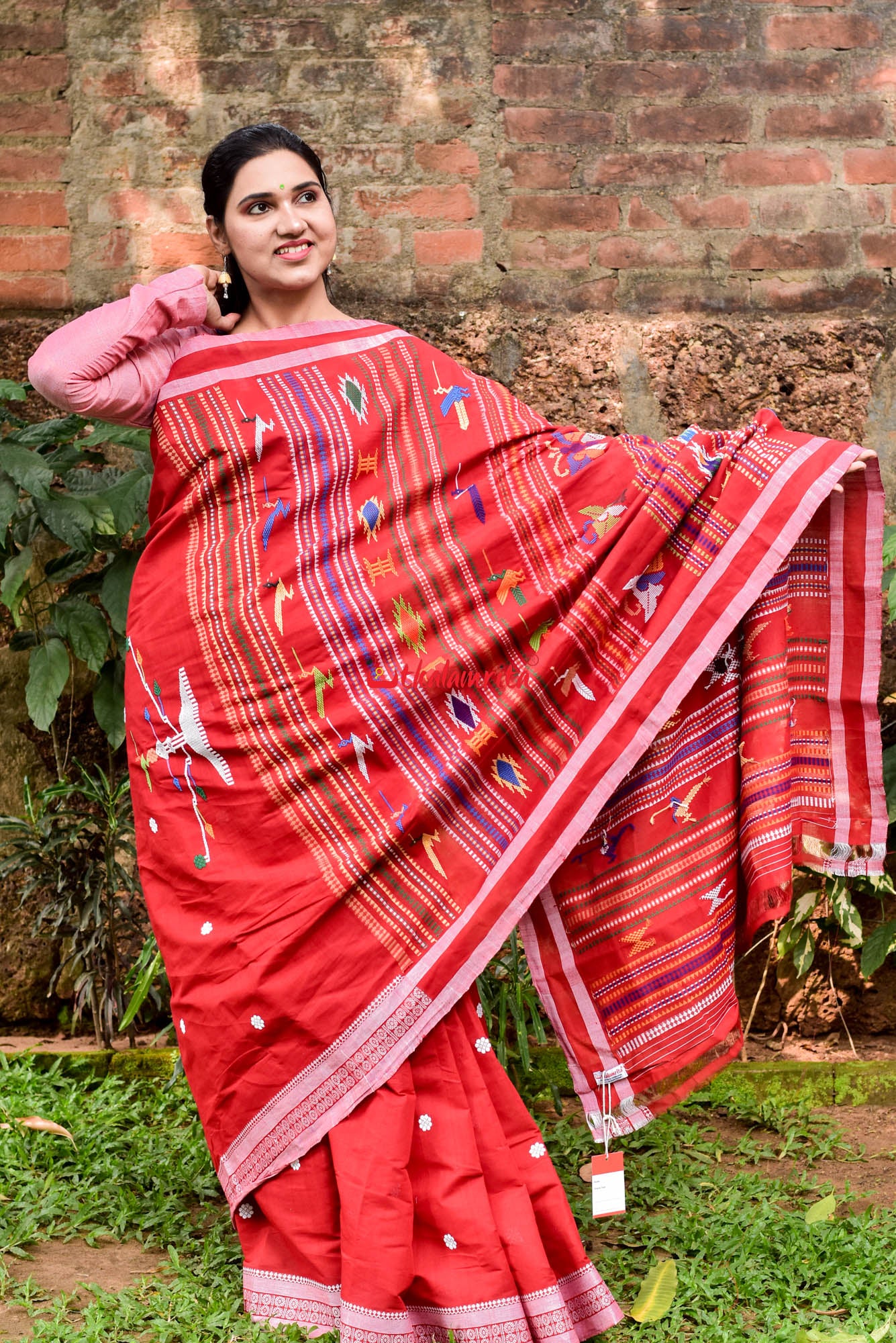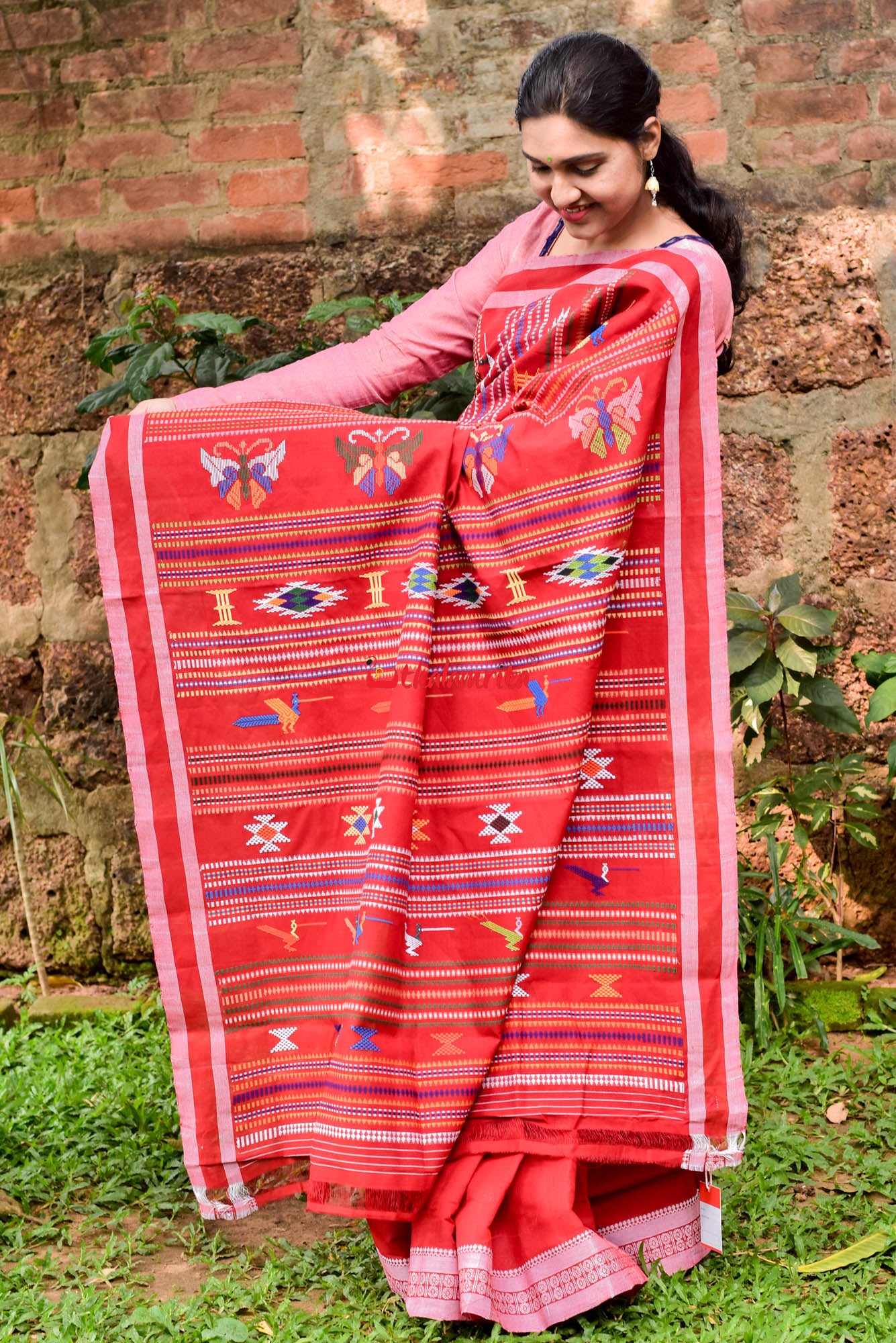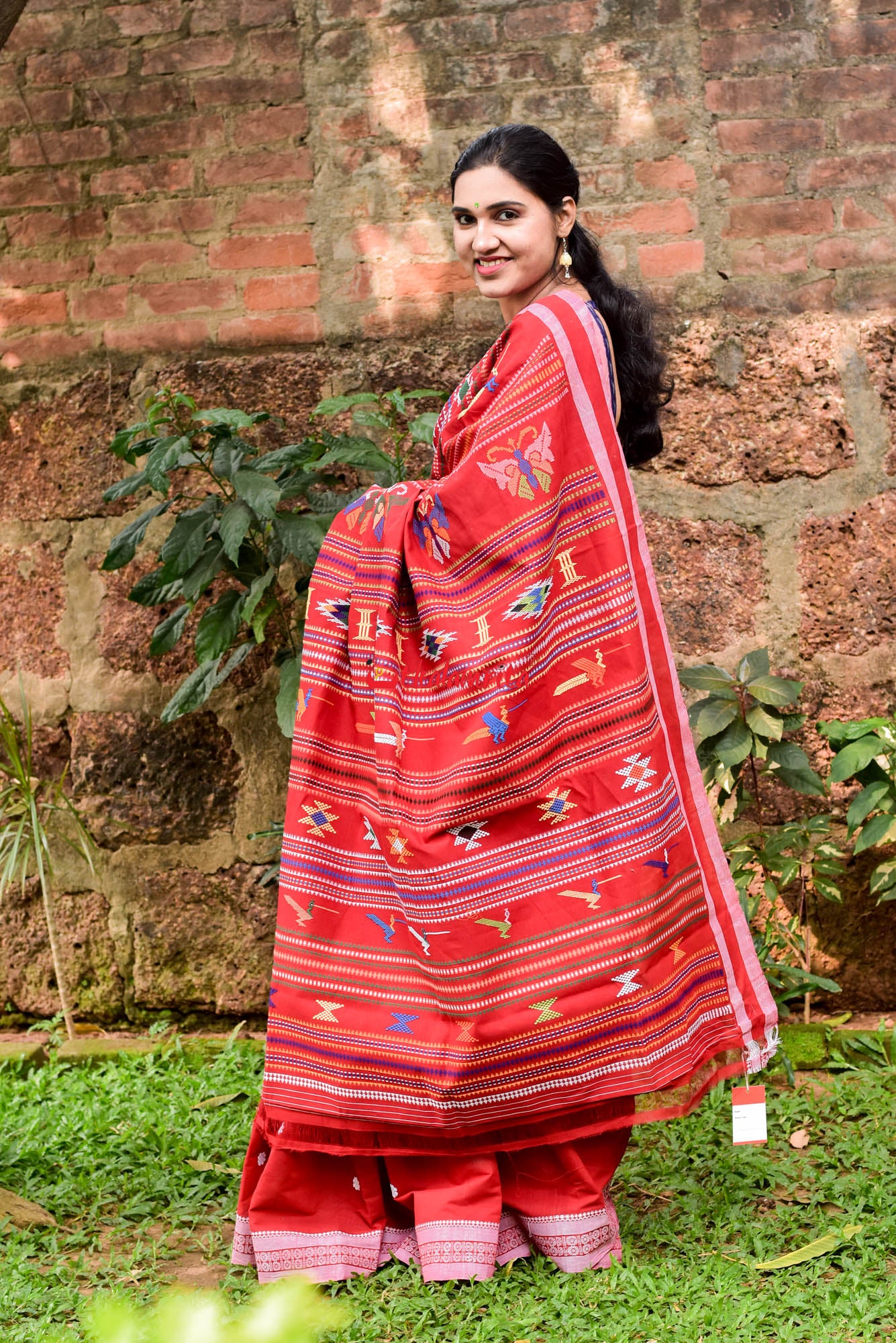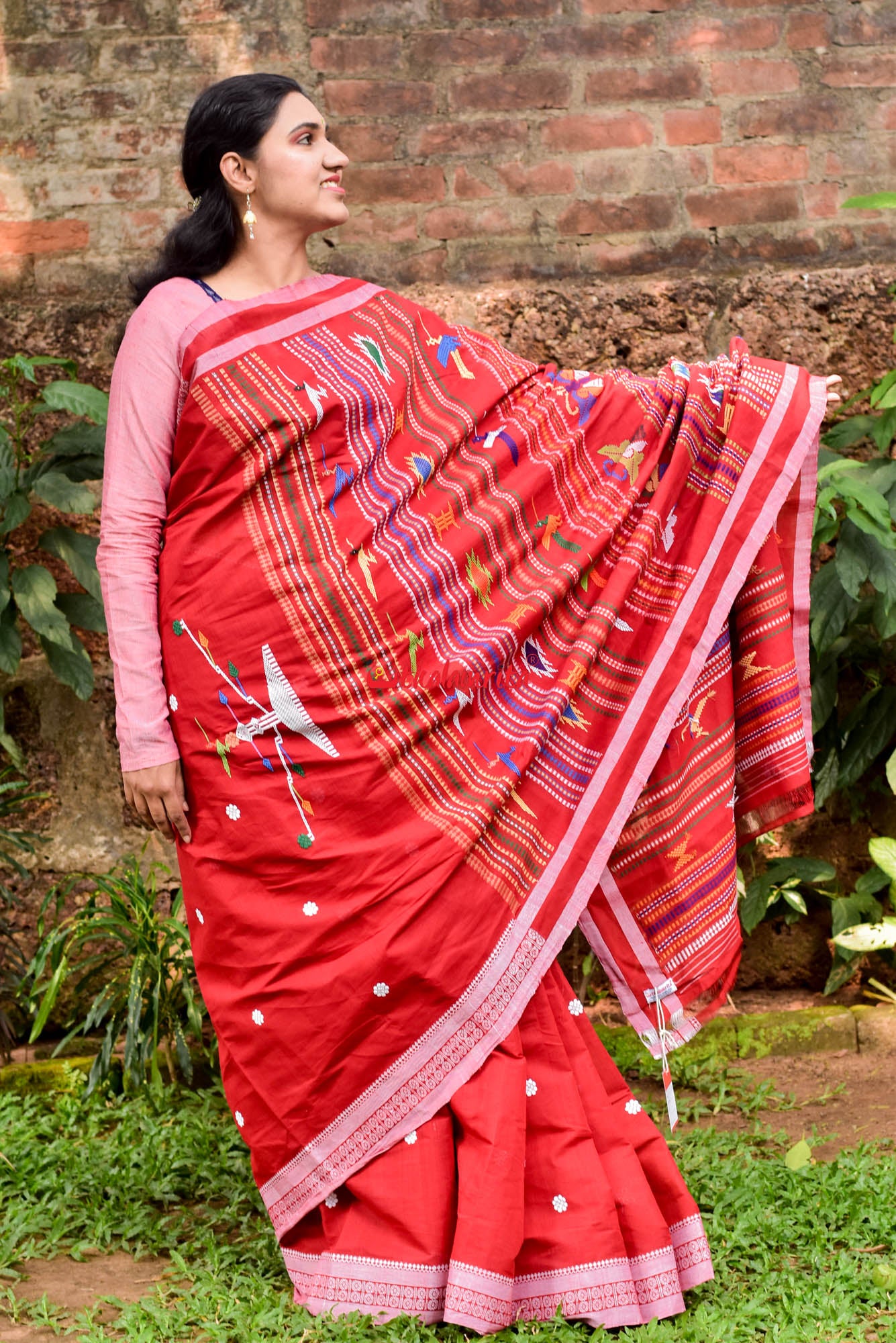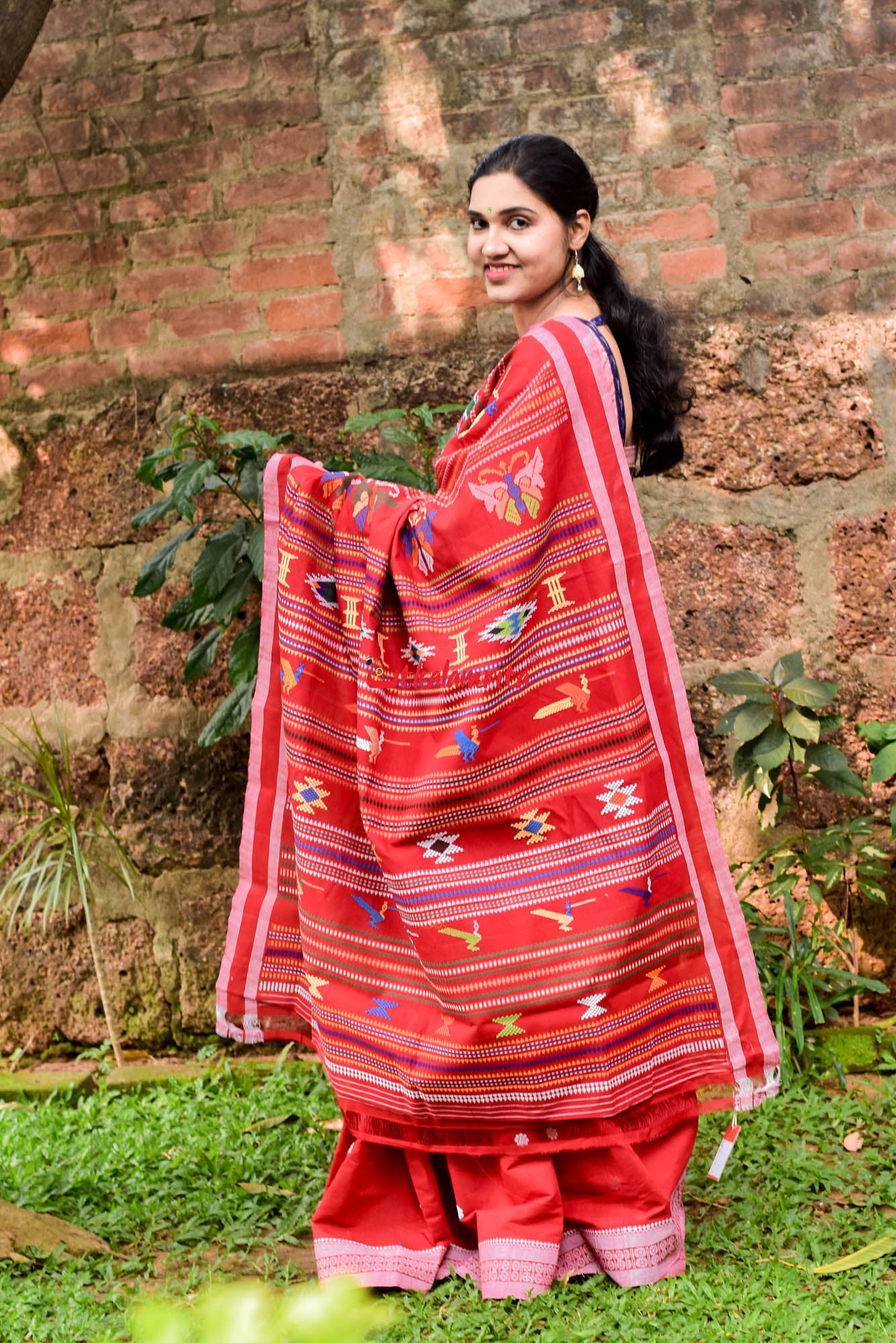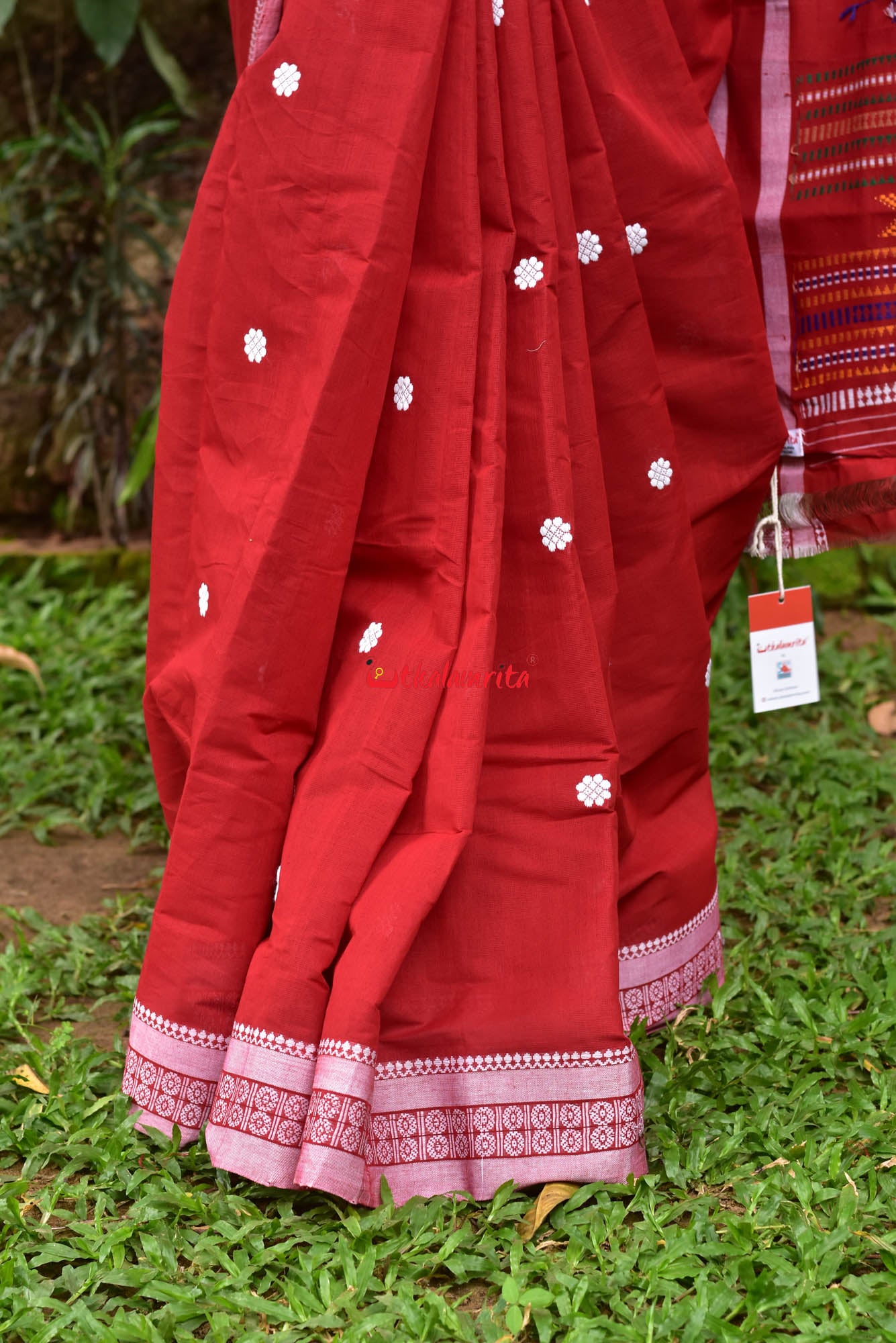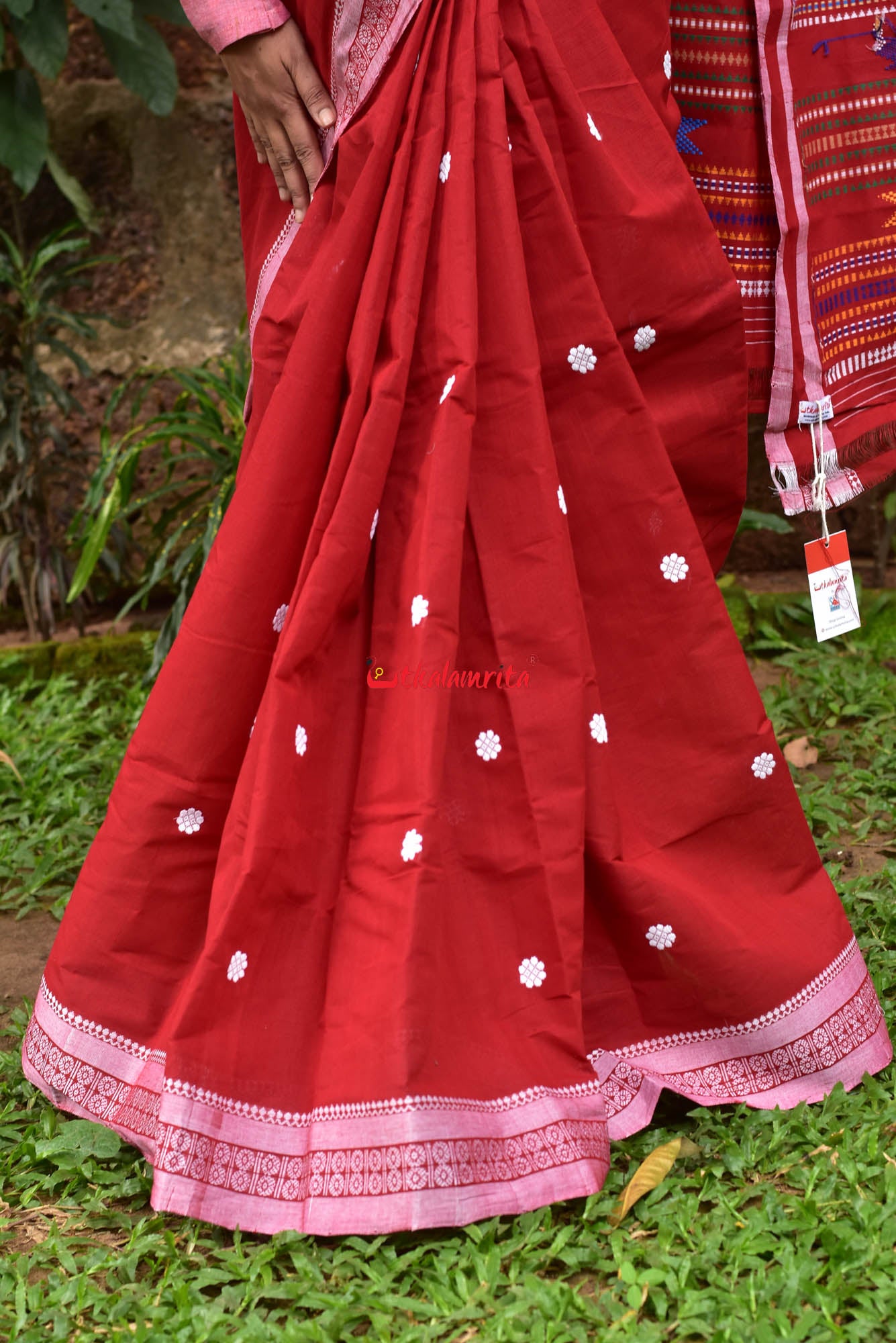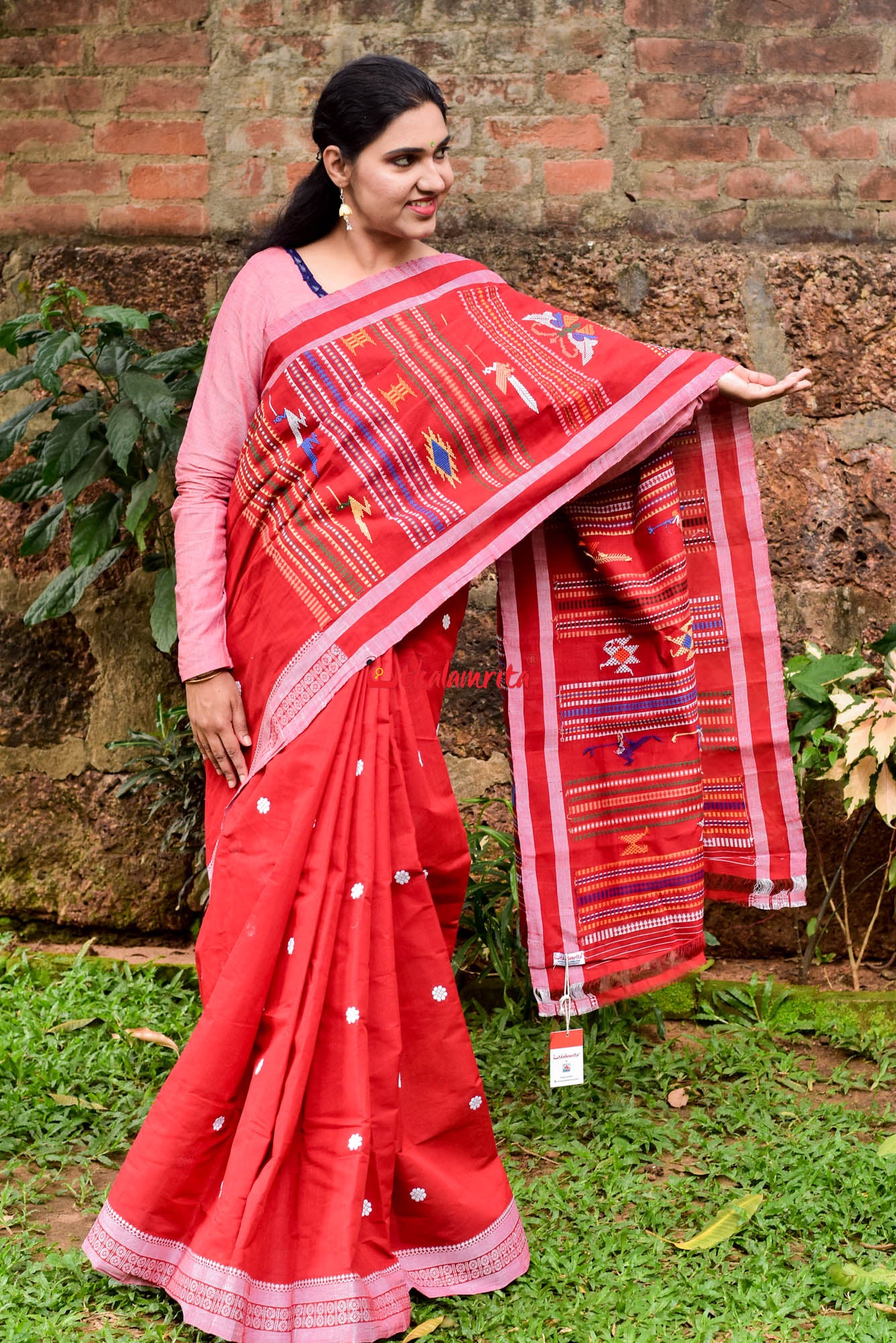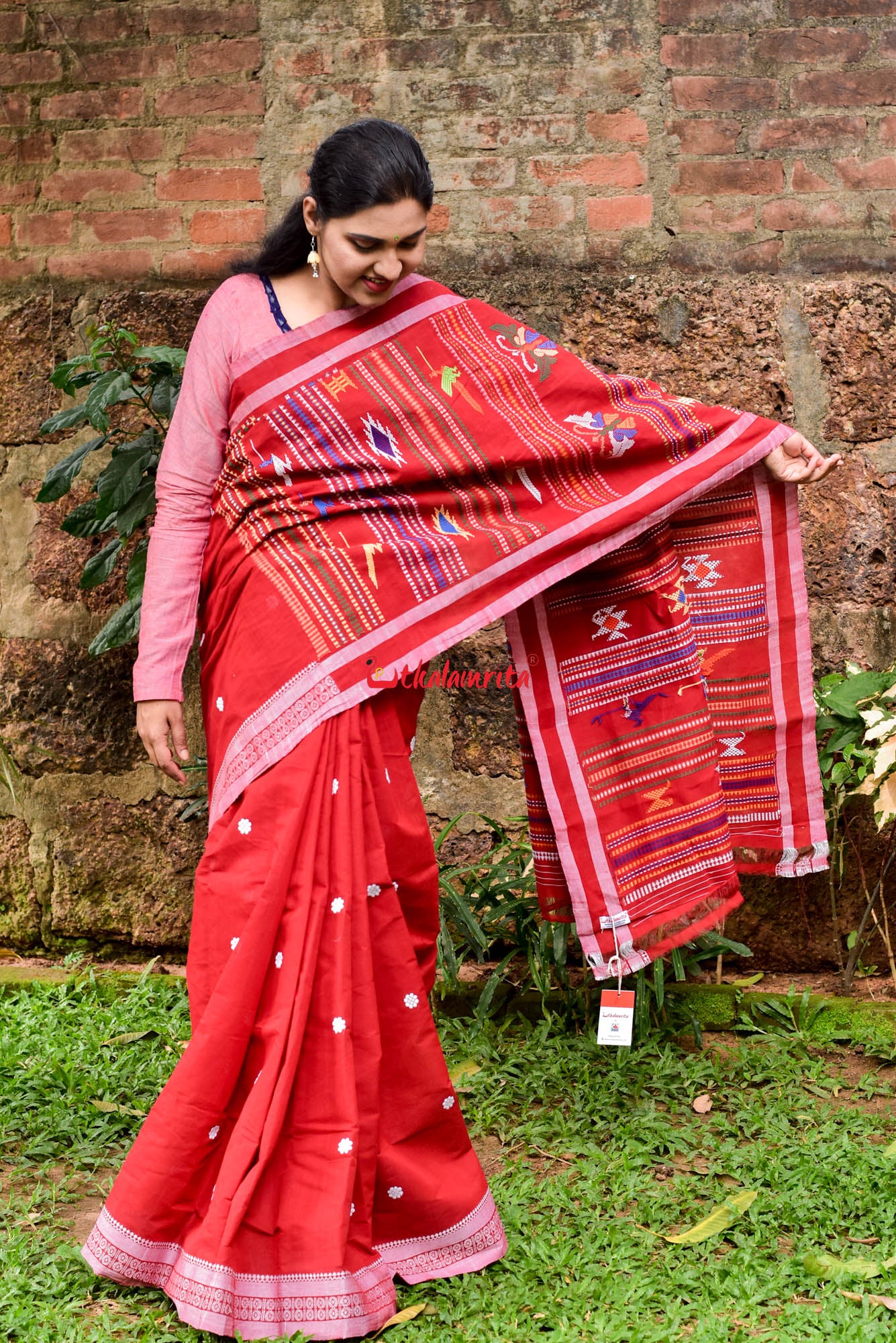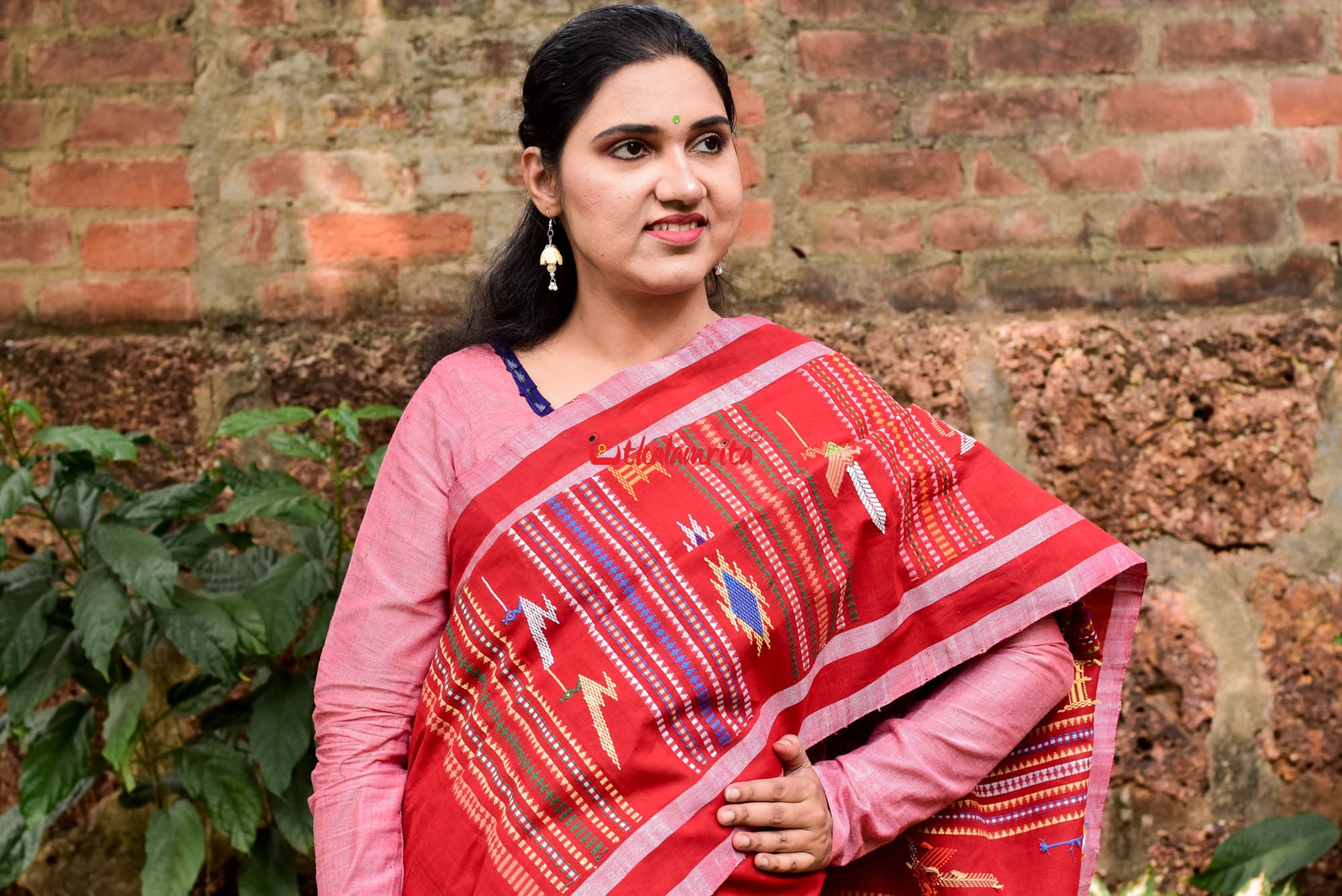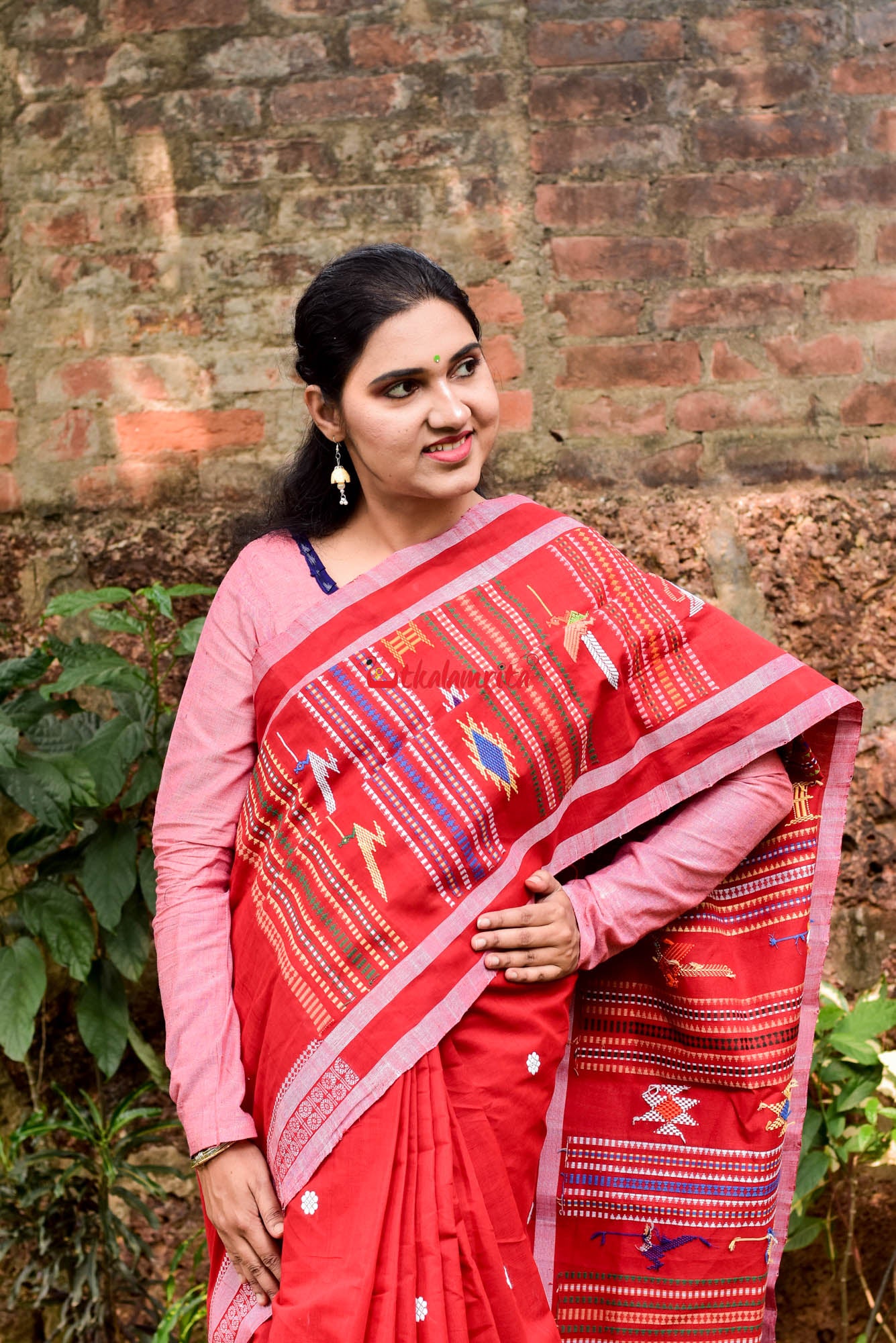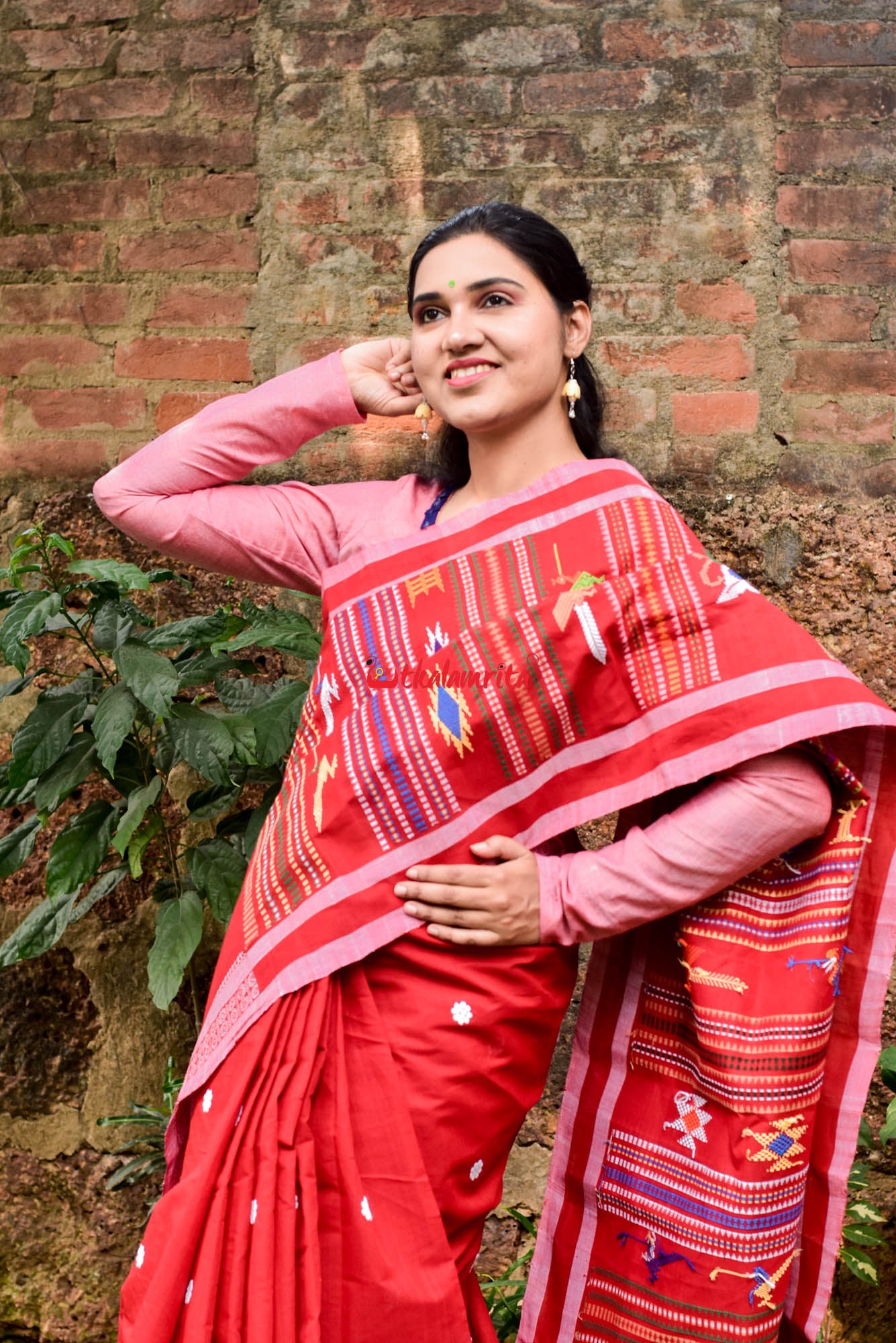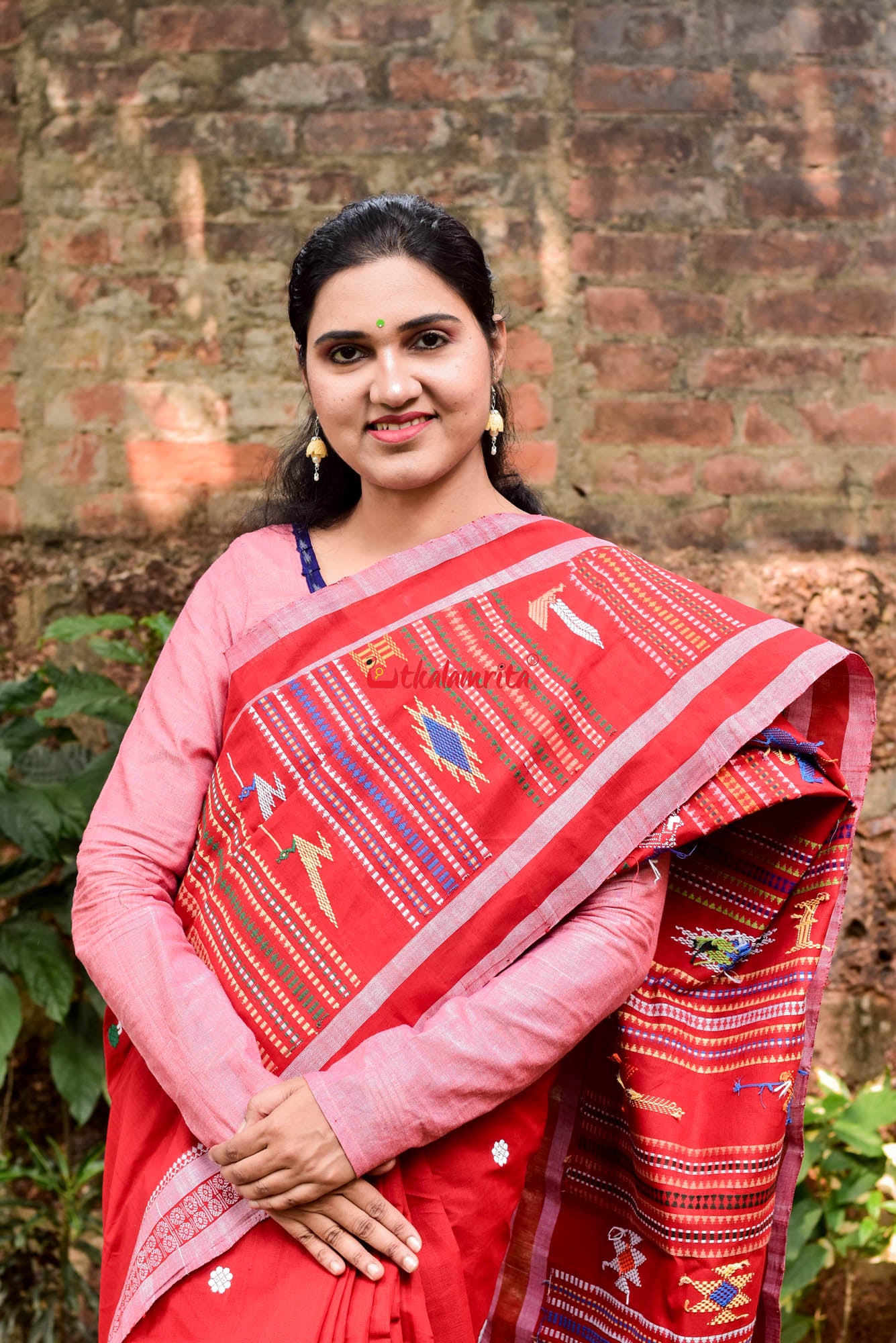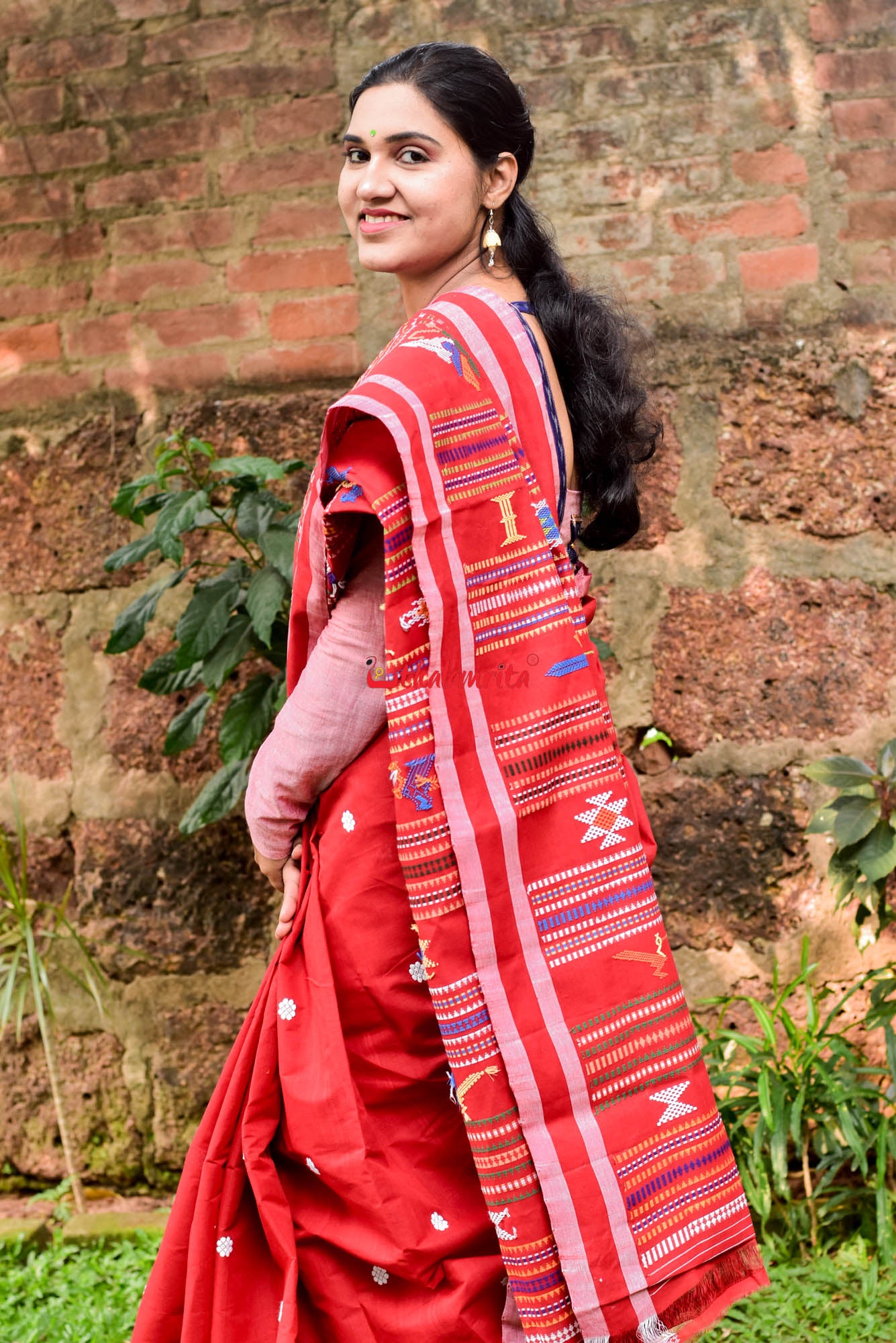 Sindoori Original Ganjam Bomkai Cotton Saree
Bomkai has originated from a small village called Bomkai in Ganjam district, South Odisha (woven mainly on coarse cotton). The different types of motifs used are Kanthiphula, atasi flower, bitter gourd flower, fly, birds, peacock, fish lotus, damru etc in geometrical forms. Some of the border motifs used are rows of kumbha (temple spires). Sri Kabiraj Nayak staying in Chikiti, Ganjam, was the only weaver family weaving these beautiful sarees. The unfortunate passing away of Sri Nayak recently, has brought personal sense of loss to our extended Utkalamrita family of weavers. However, we have also been fortunate to have been in touch with the original Ganjam bomkai cottons made by Sri Neelakantha of Ganjam district. All the stunning sarees put up in our this section, are made by the humble looms of Sri Neelakantha.
Please note that this is not 'siminoi' or 'tribal siminoi' as told by many sellers and wearers on their social media accounts. This is an original Ganjam Bomkai as opposed to the forms of Bomkai developed later in Western Odisha with motifs like doll, birds, fish etc. Currently such Bomkai sarees with buti and temple borders are well-known but the true original Ganjam Bomkai has a charm of its own. This white body color Ganjam Bomkai with red green ganga jamuna borders is a true heart stealer!
Length- 6.3 metres, Breadth- 47 inches, Weight- 1069 gm, Blouse Piece: Included in saree, Thread Count: 1/60 (warp), 1/60 (weft)
(1) The colors of the actual product may look slightly different due to different screens used for viewing the digital photography captured. Our endeavor has been to present the true shades of the products as far as possible. (2) There may be loose threads on the backside of pallu of saree, which is a mark of true handwoven and handloom saree. (3) The slight irregularities in the body/anchal/border of saree are to be celebrated as a mark of true handloom products. (4) Wash Care: We advise dry cleaning for the silk sarees and handwashing separately in cold water alongwith drying in shade for our cotton products. Iron Care: Light iron to be used. For pattachitra handpainted items, please iron only on backside. Otherwise use a cotton cloth on top of the painted parts while ironing.