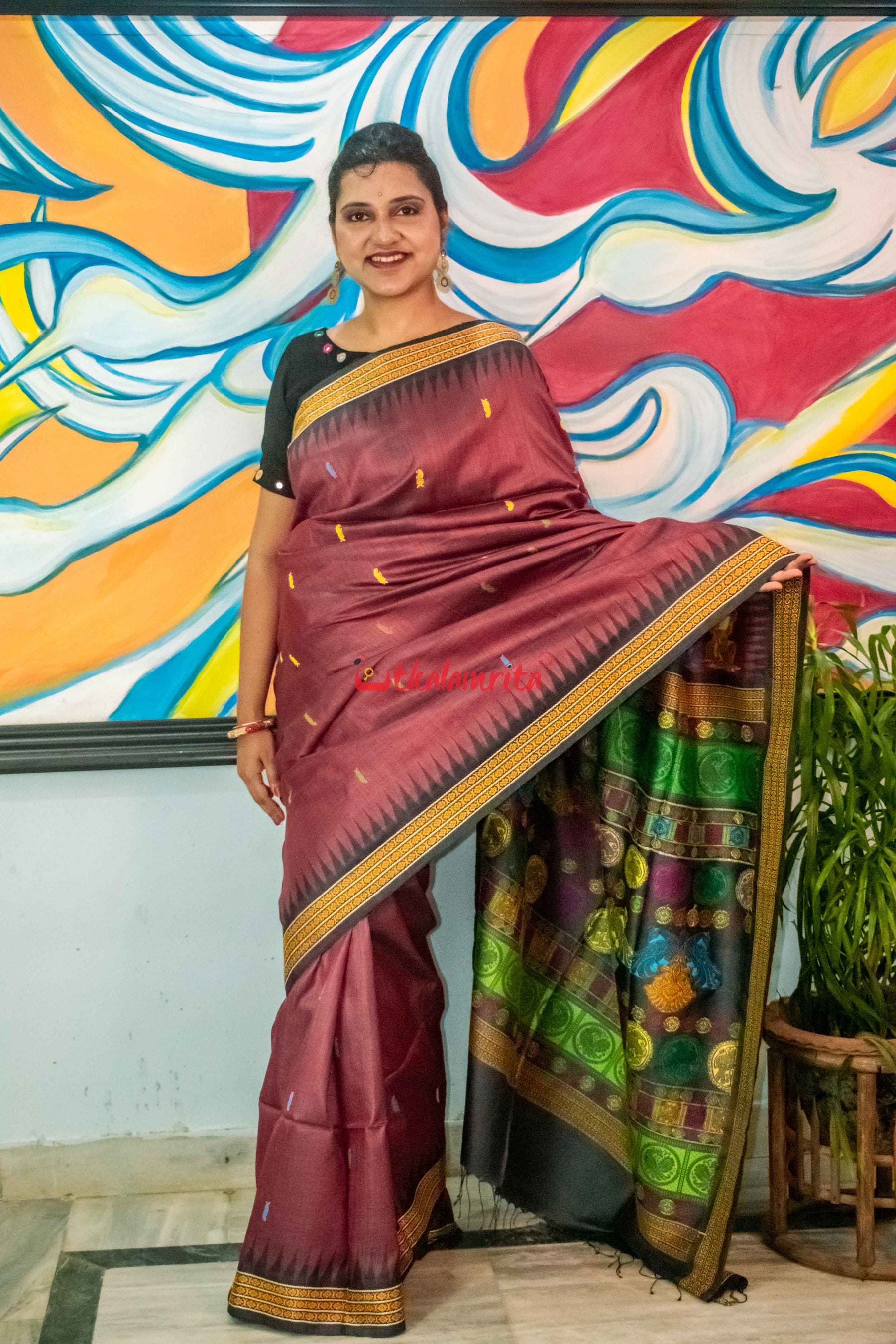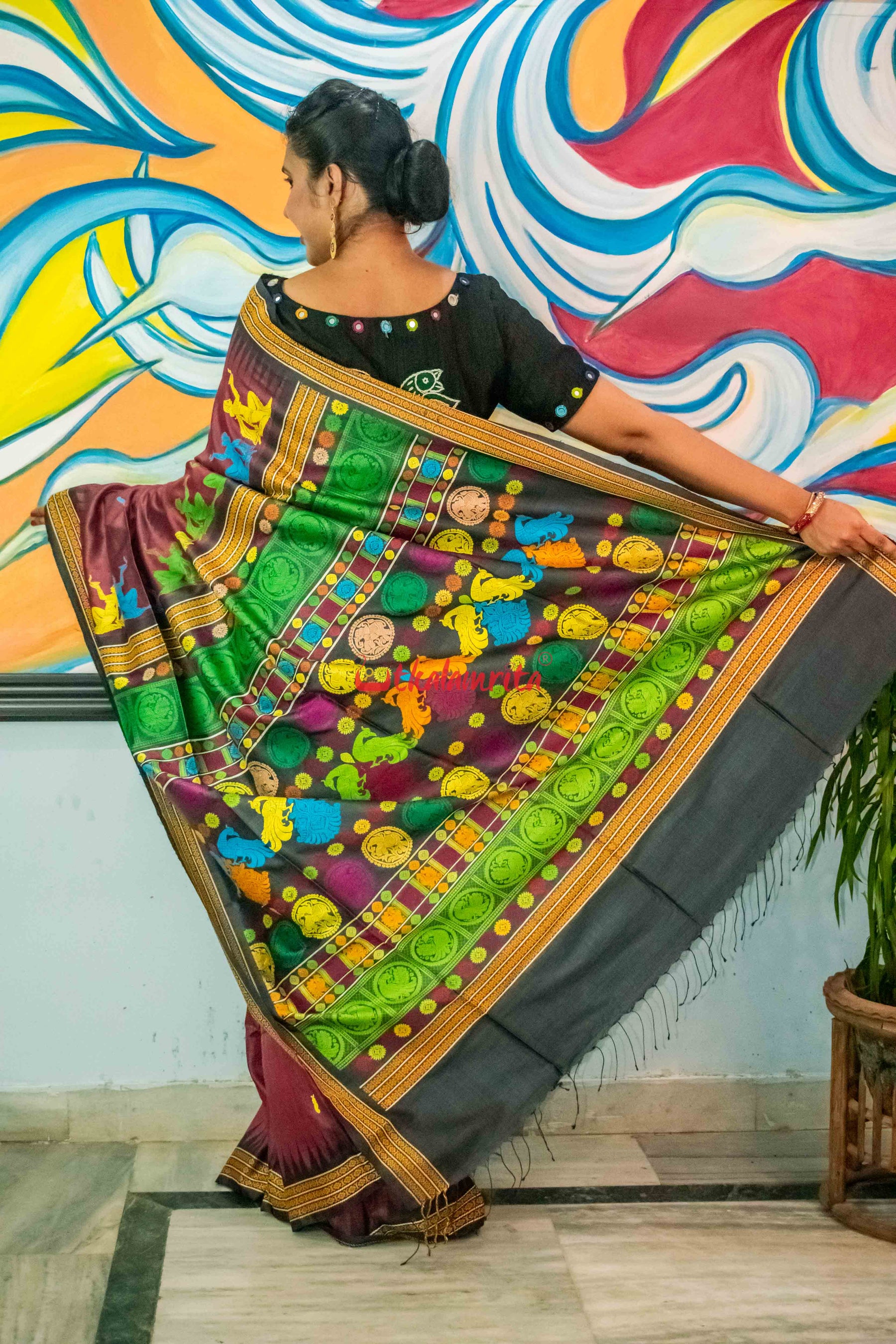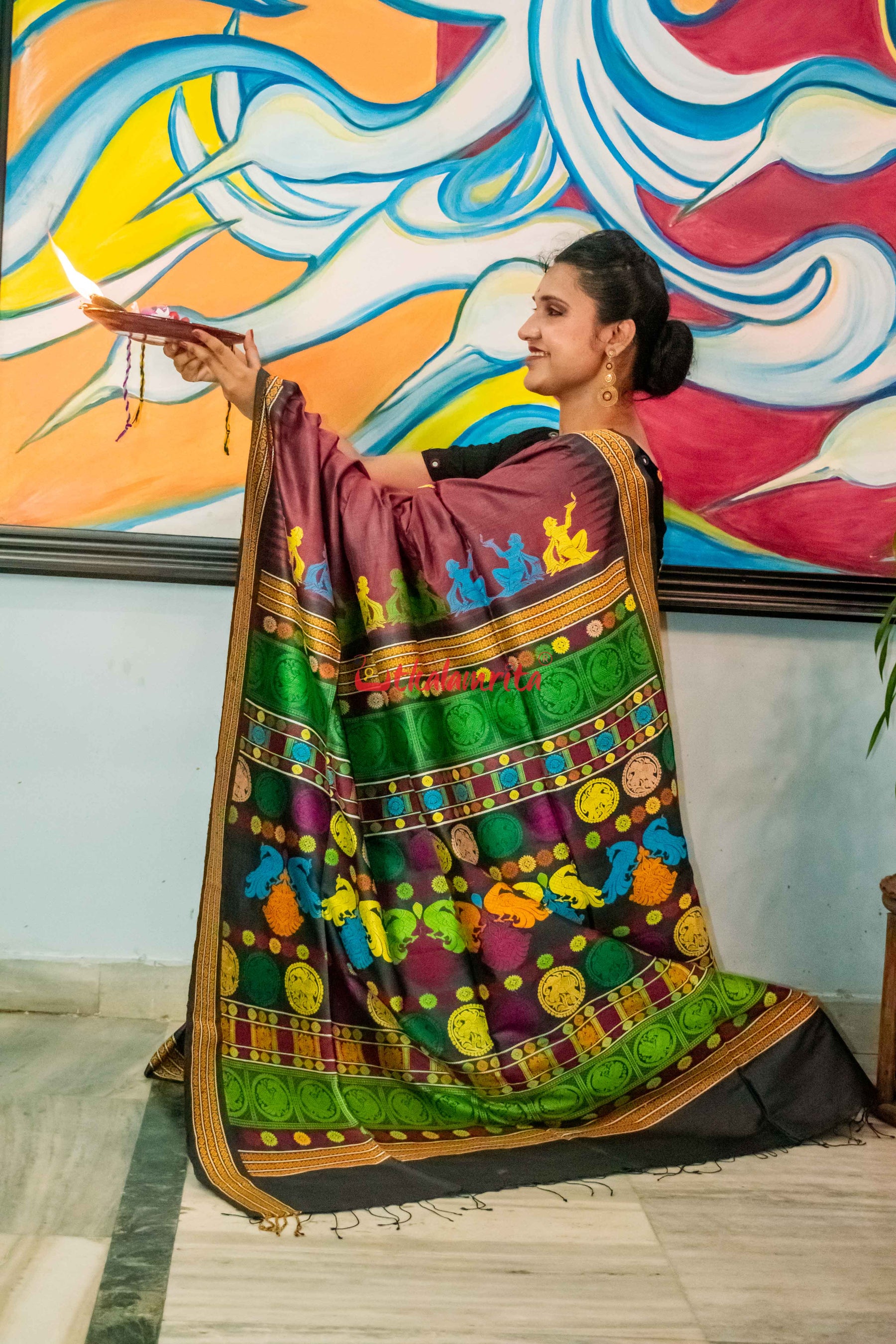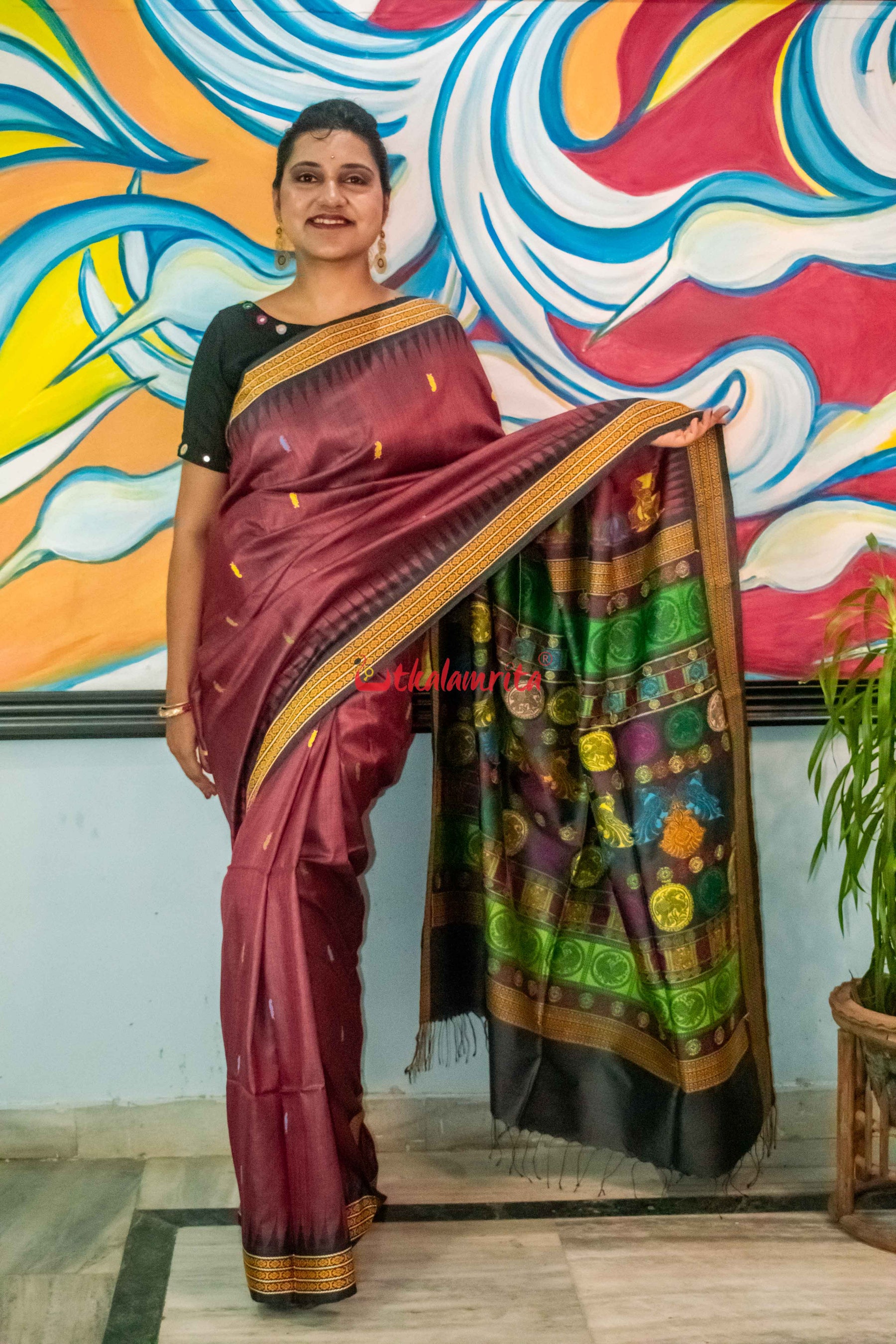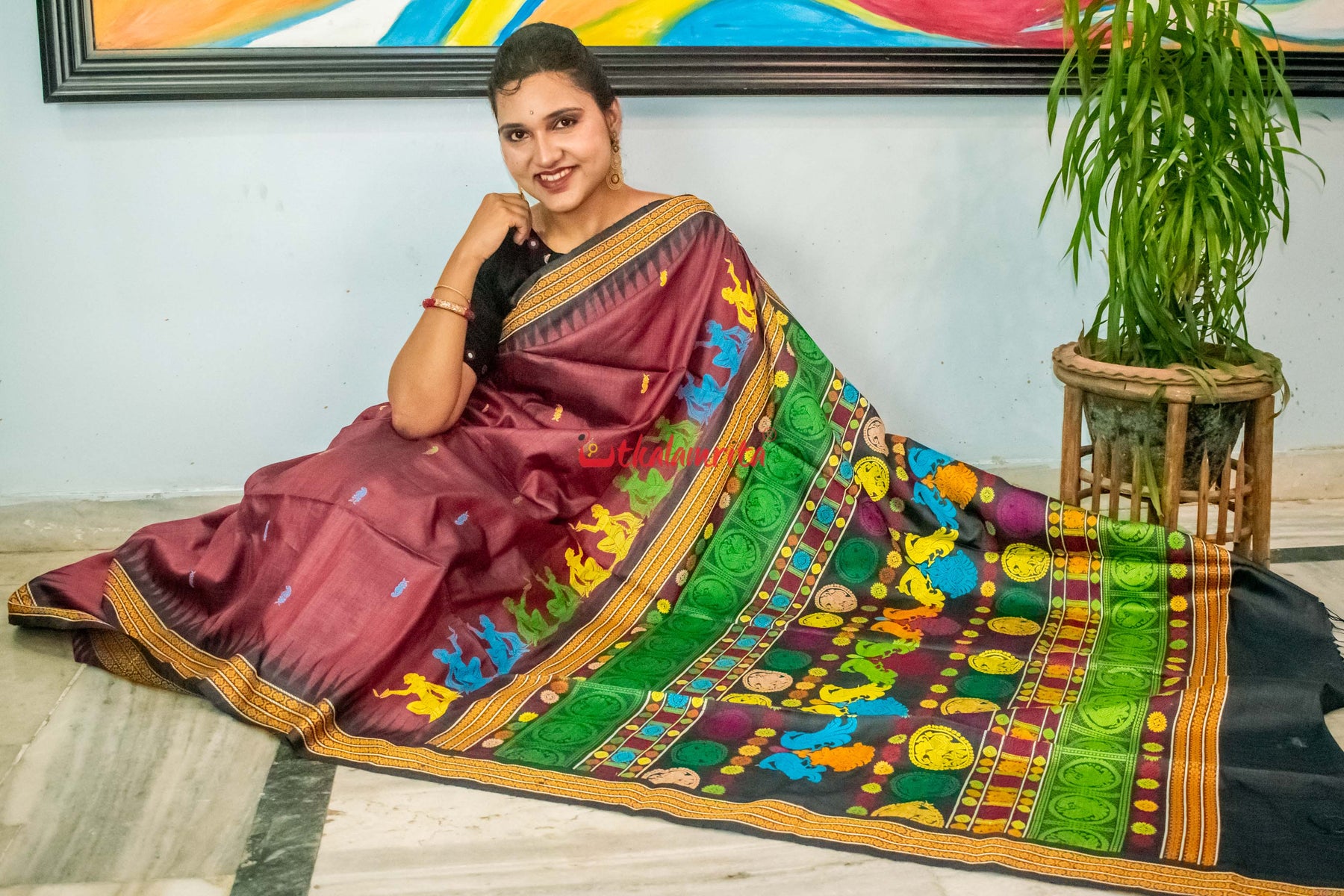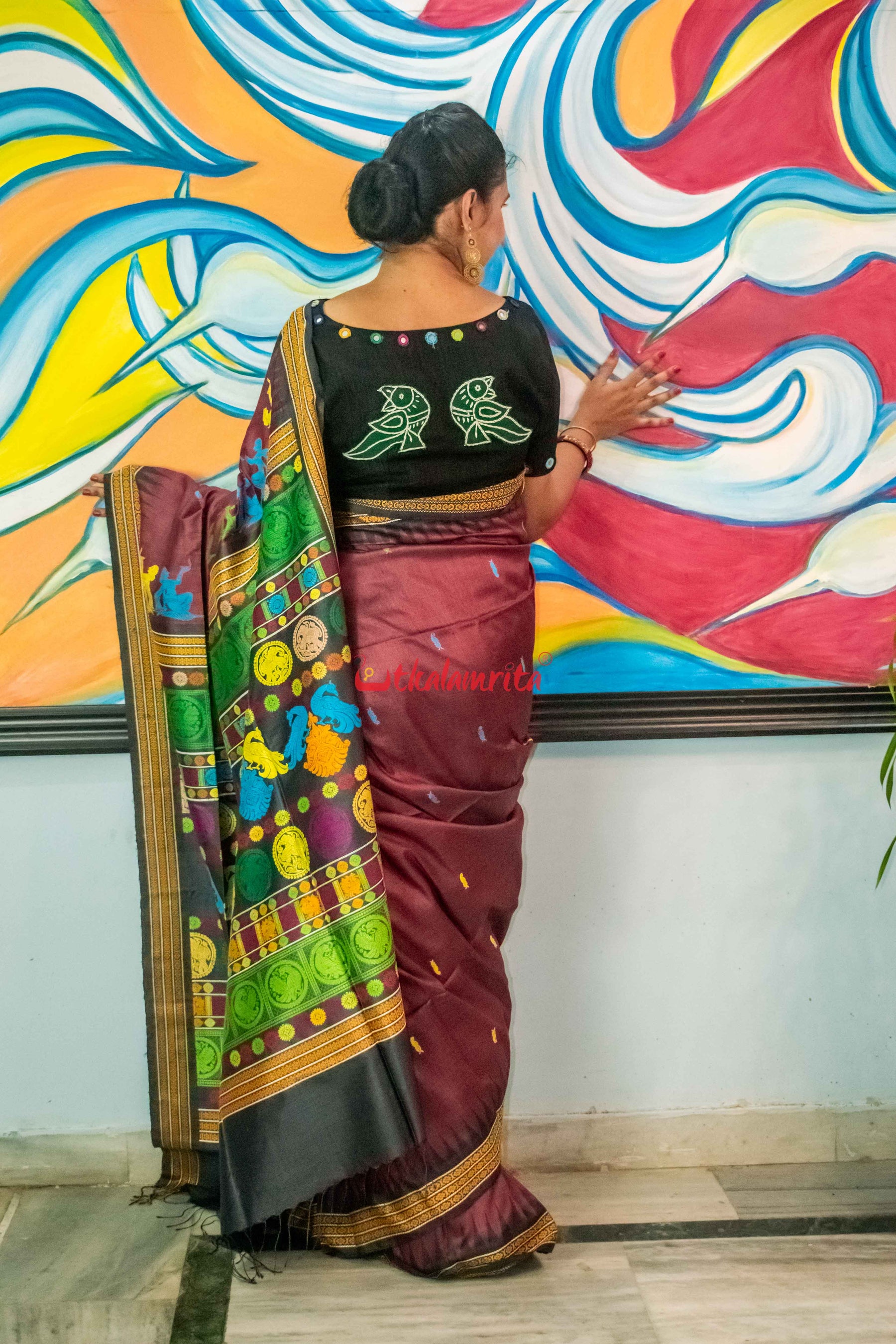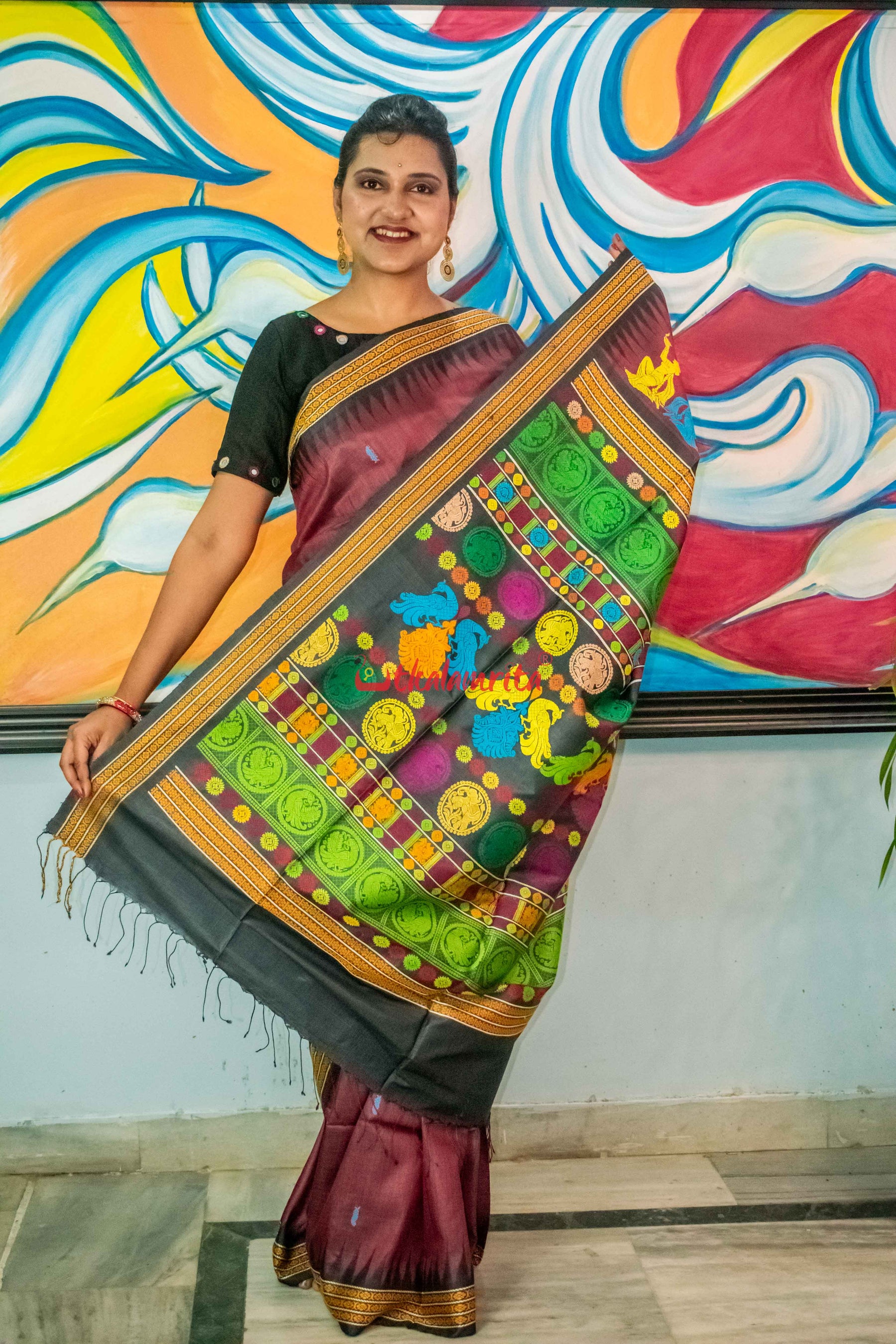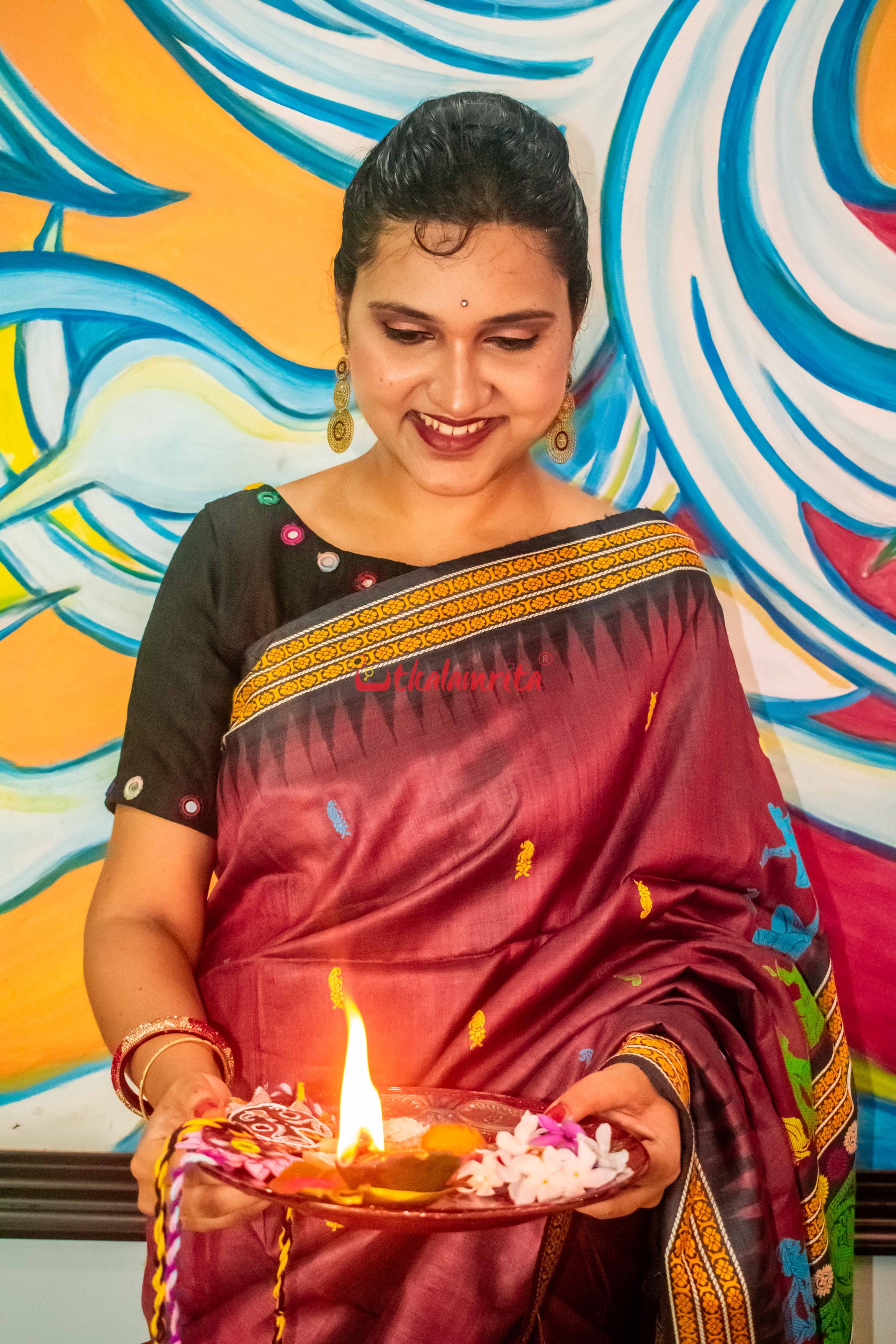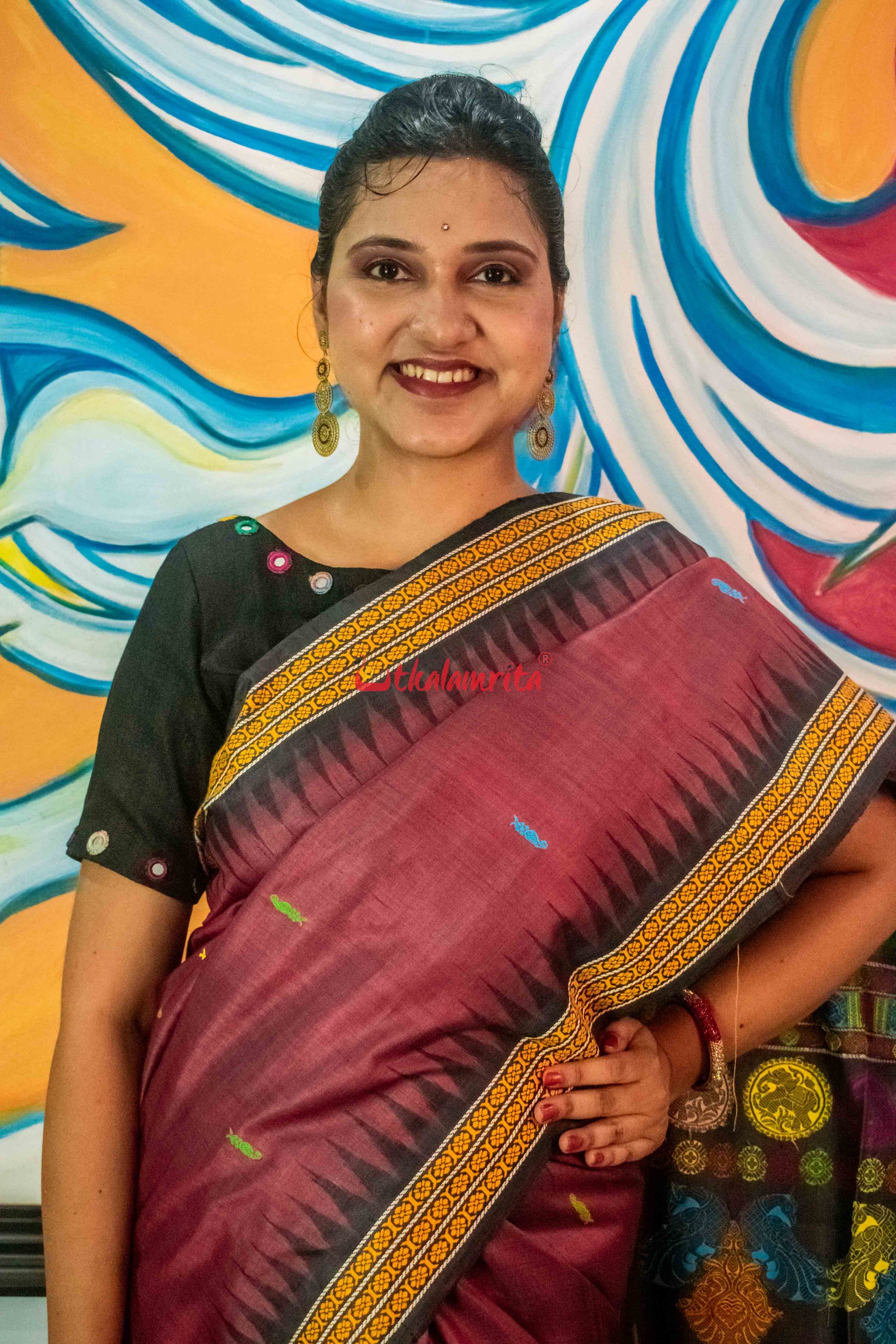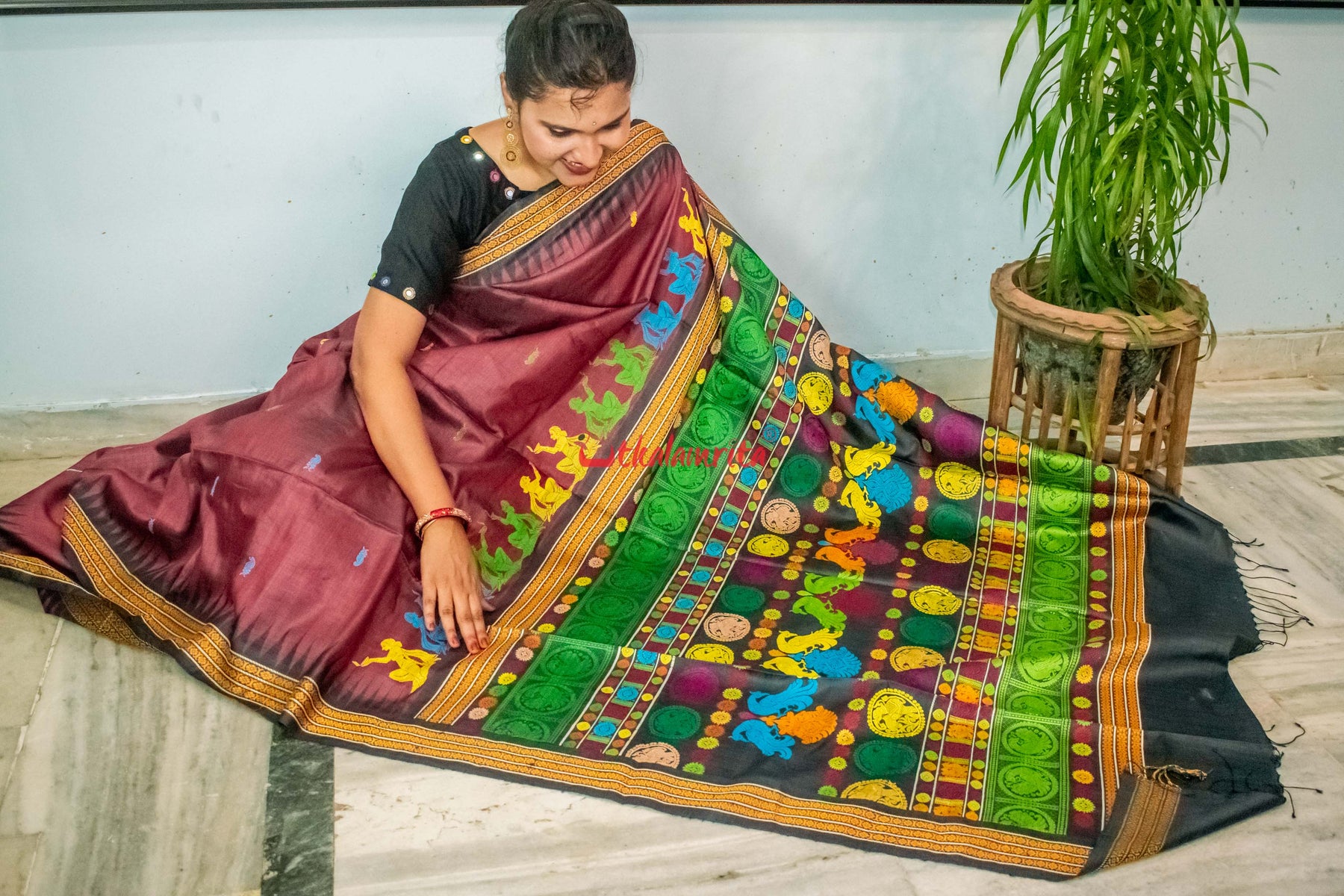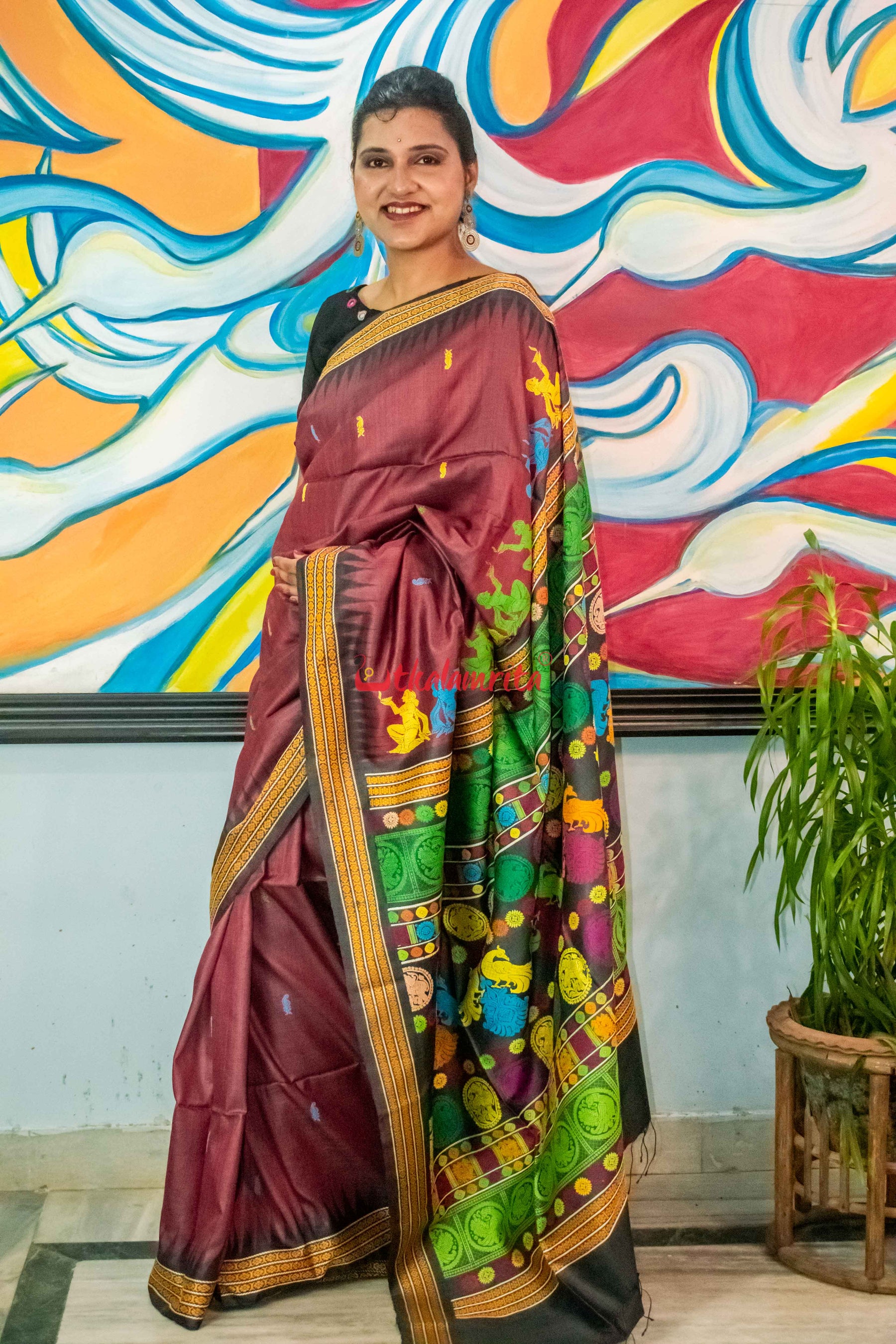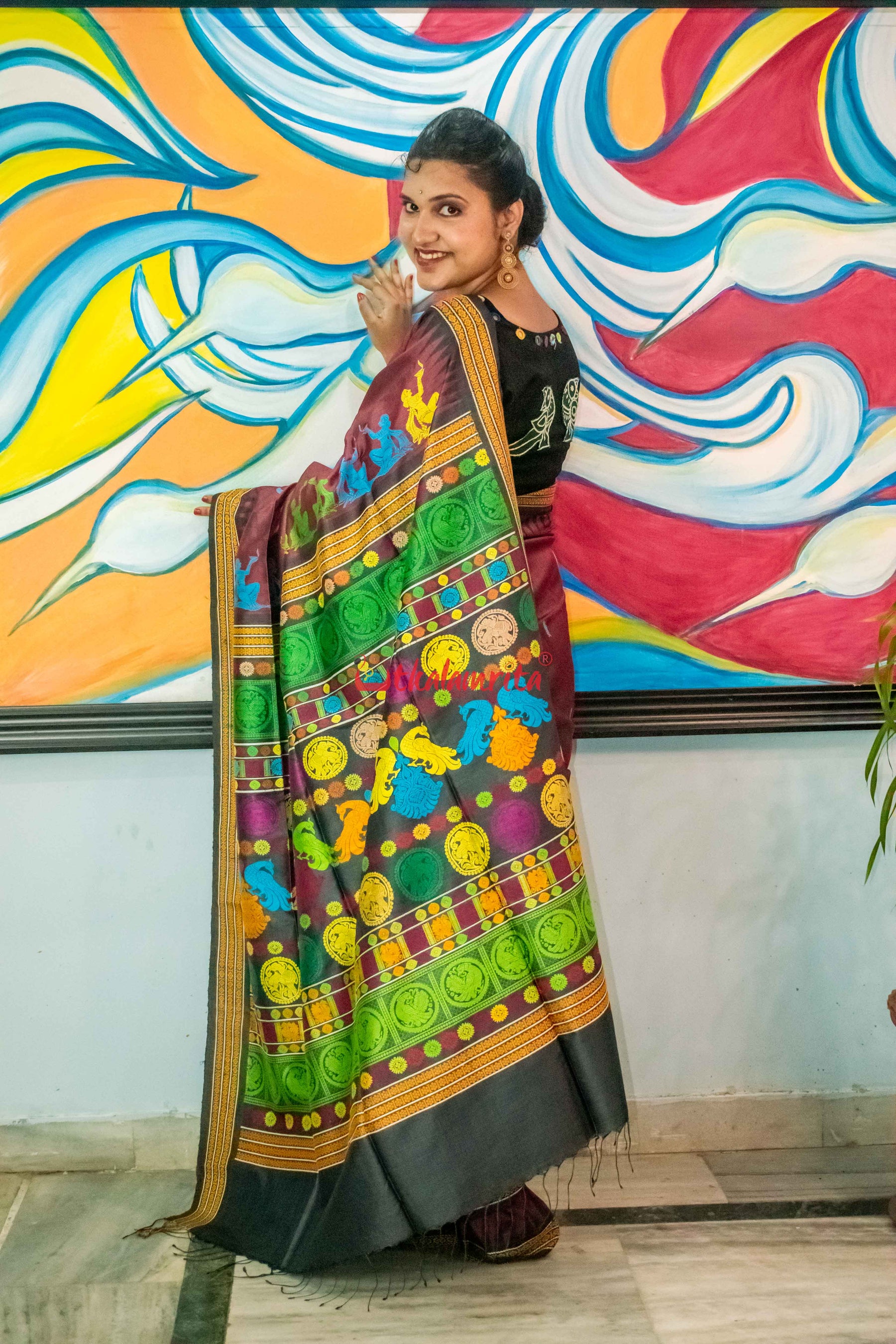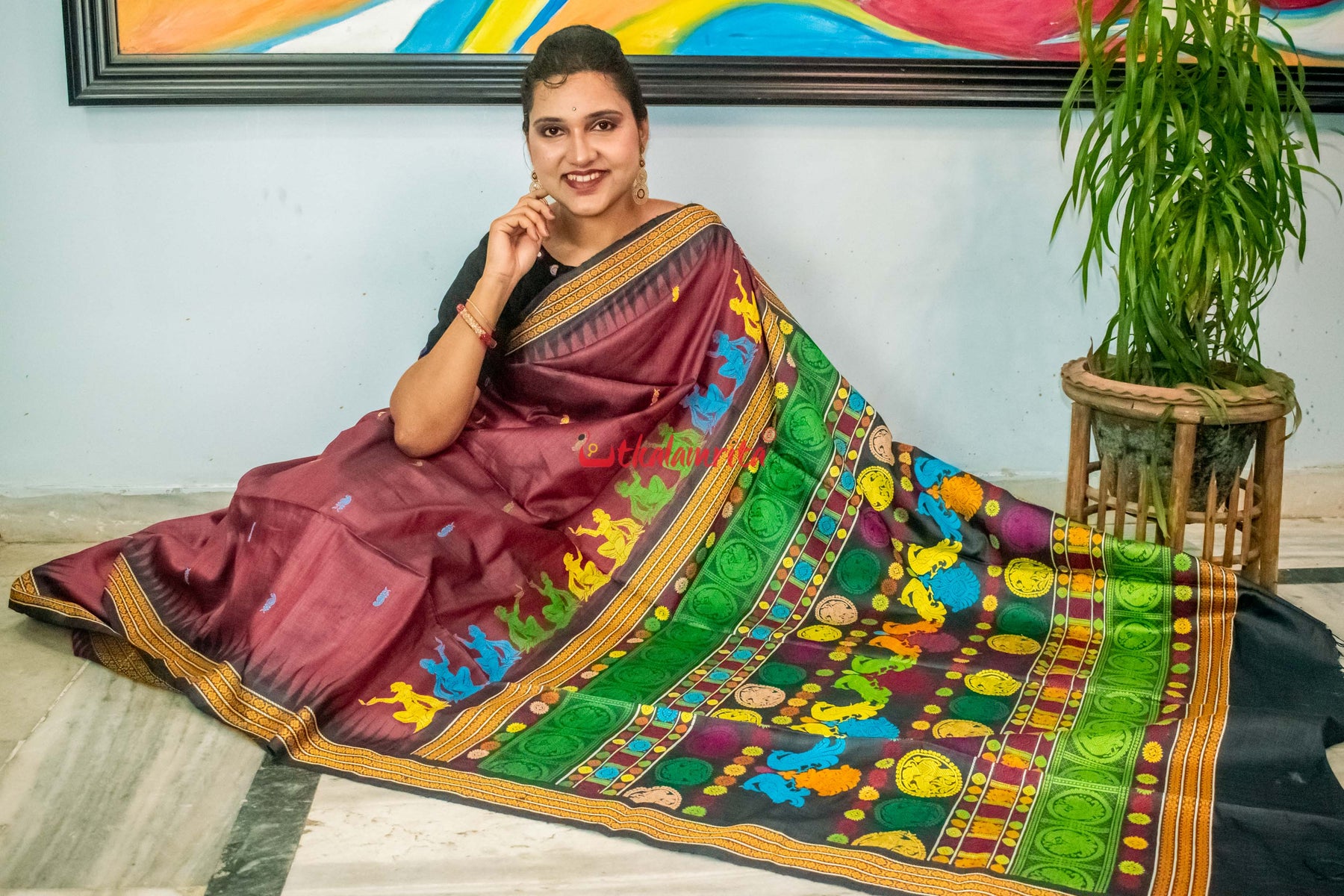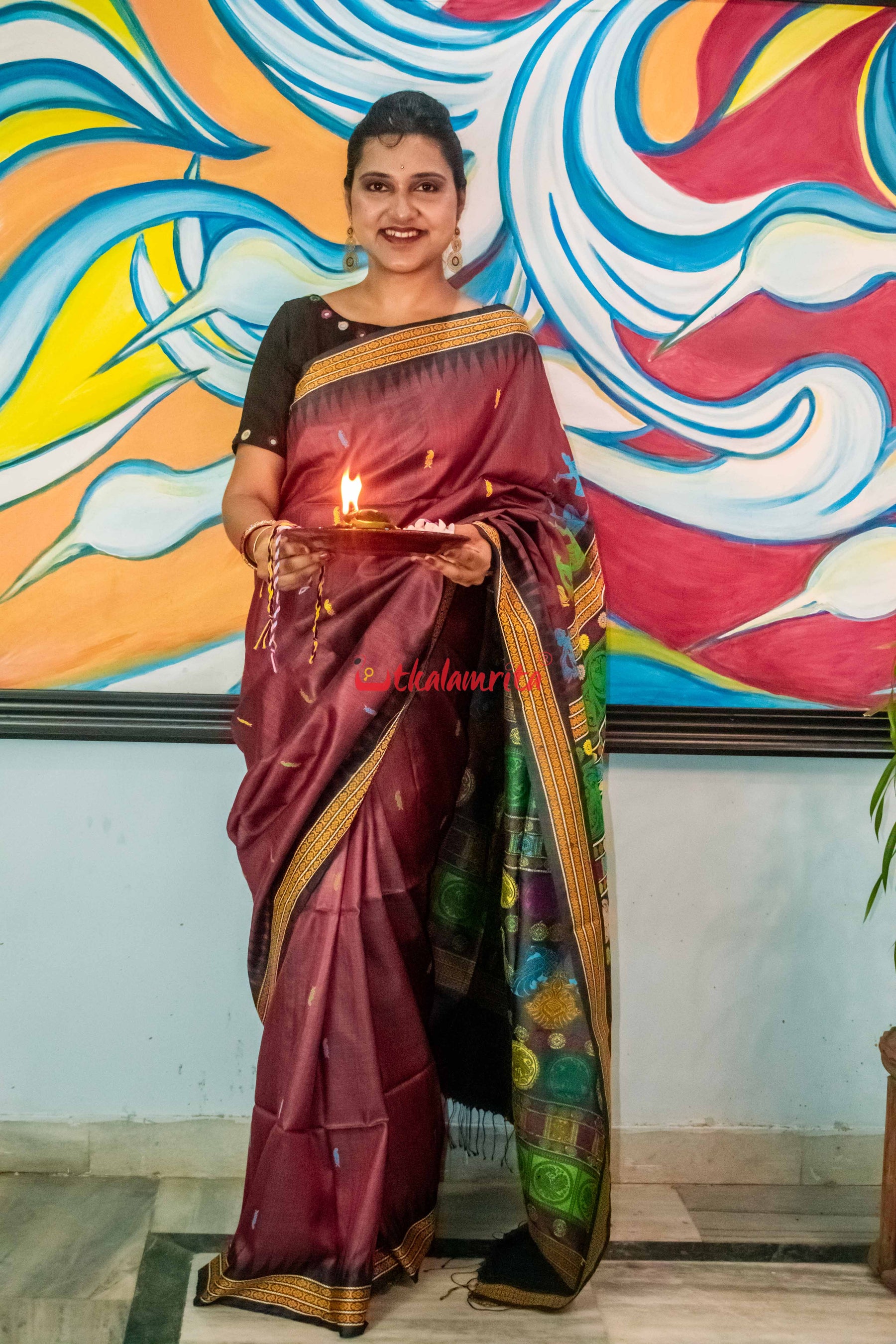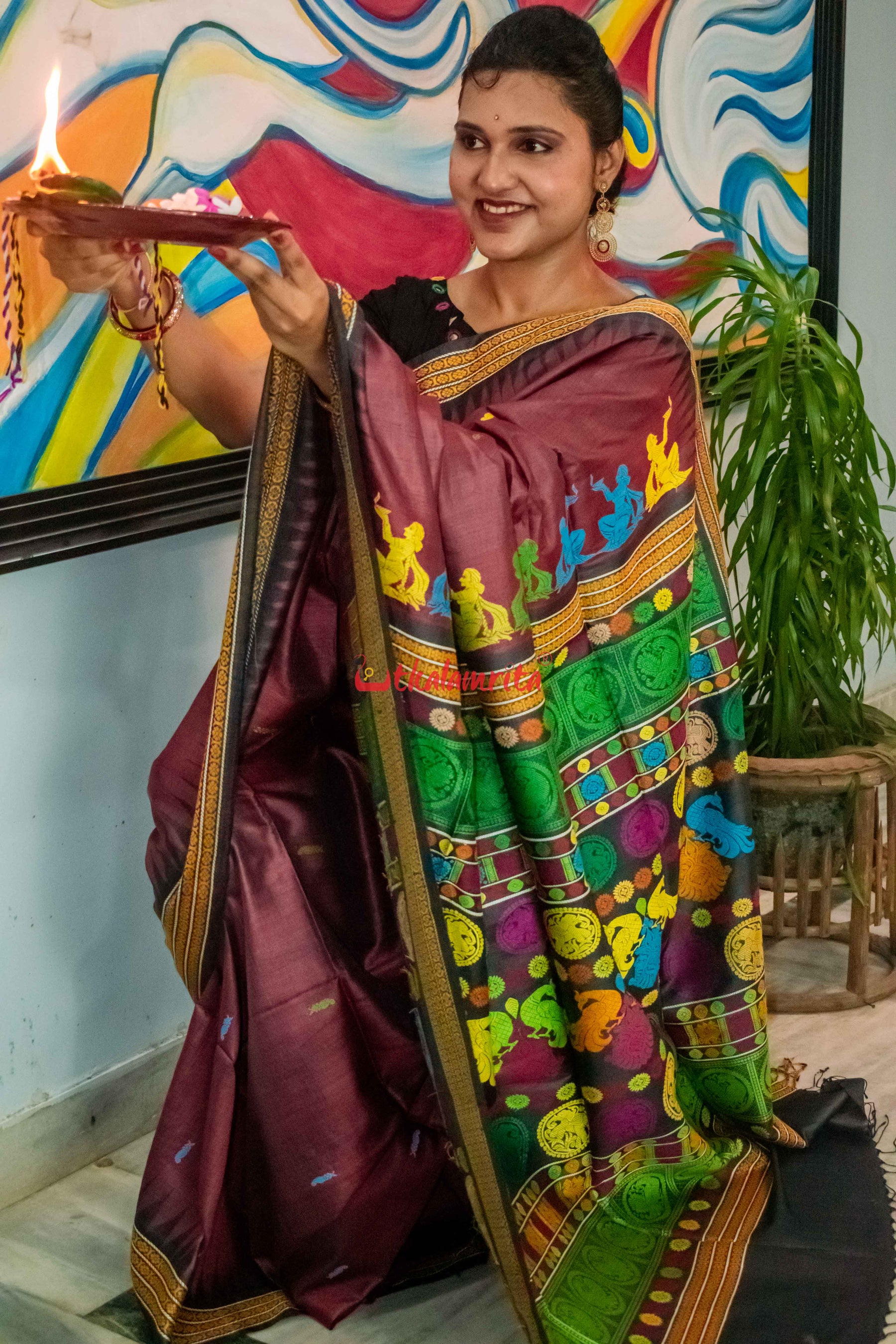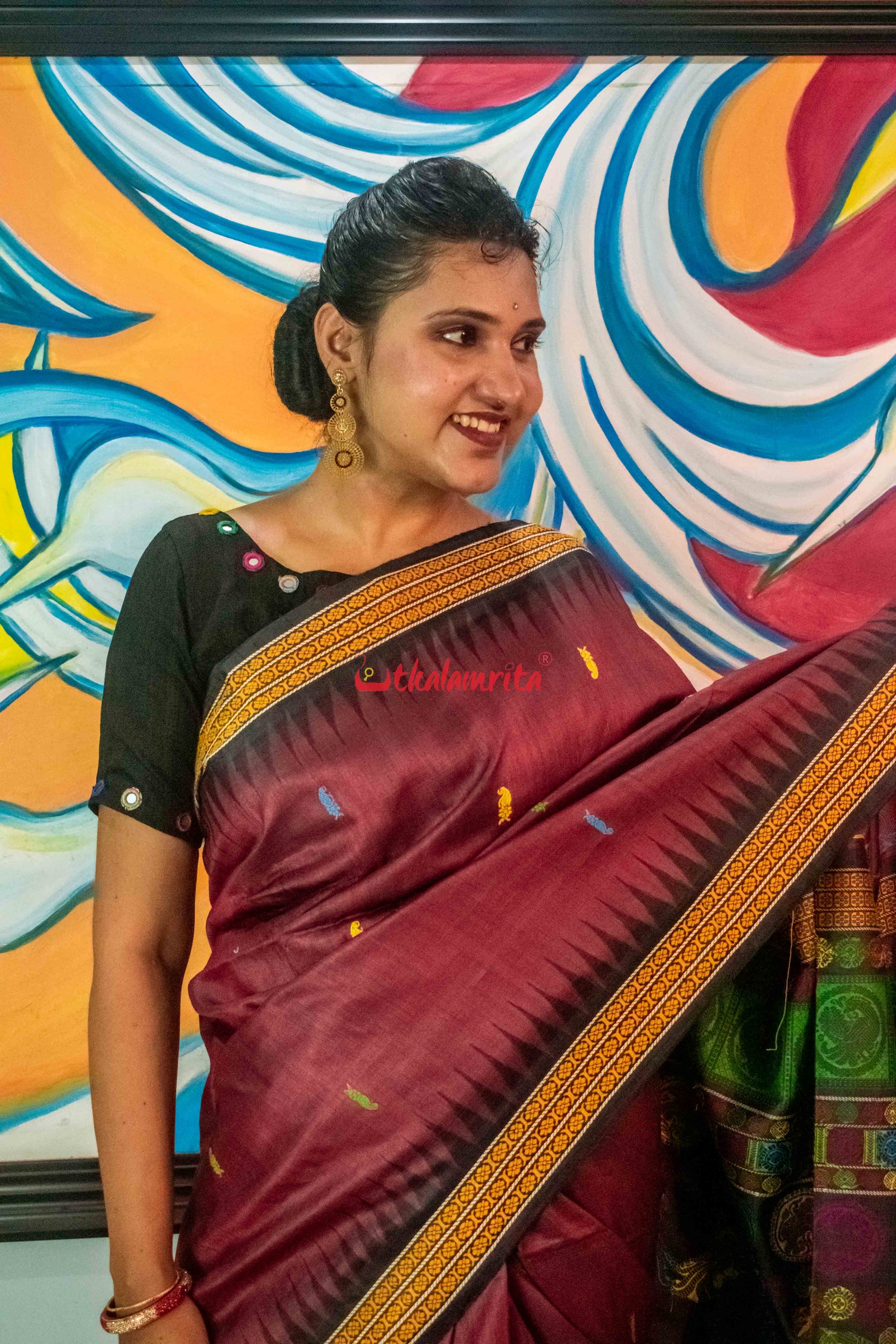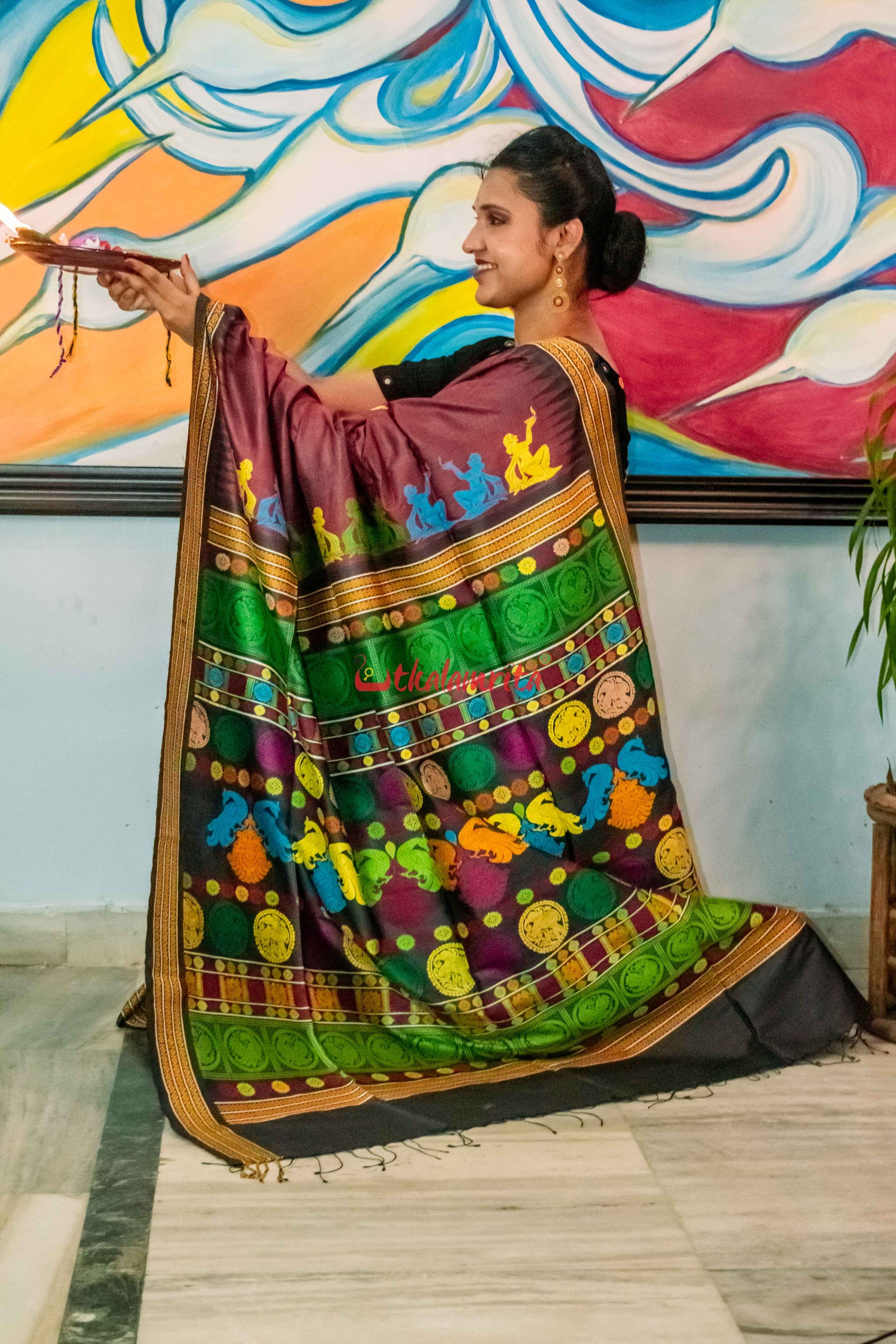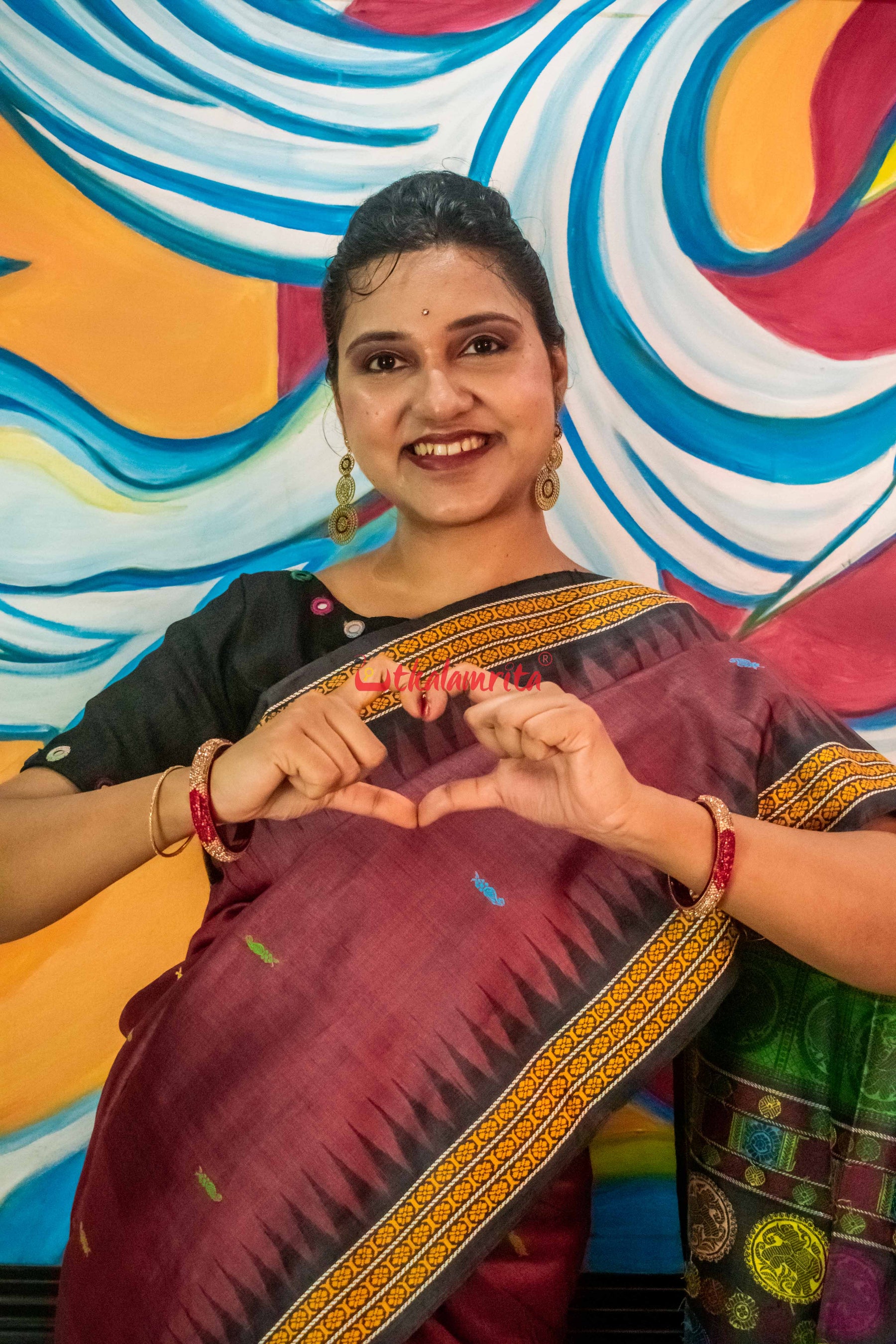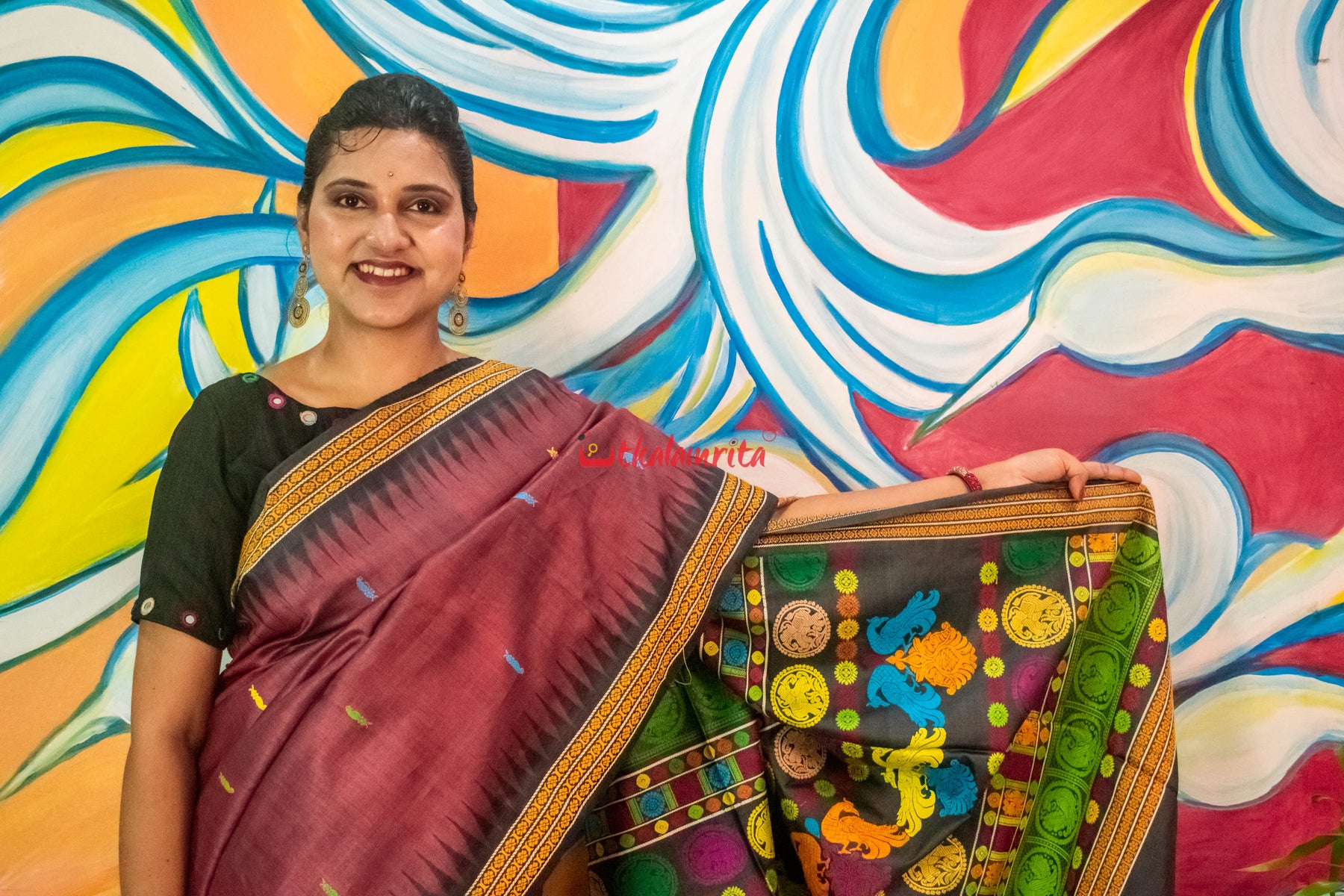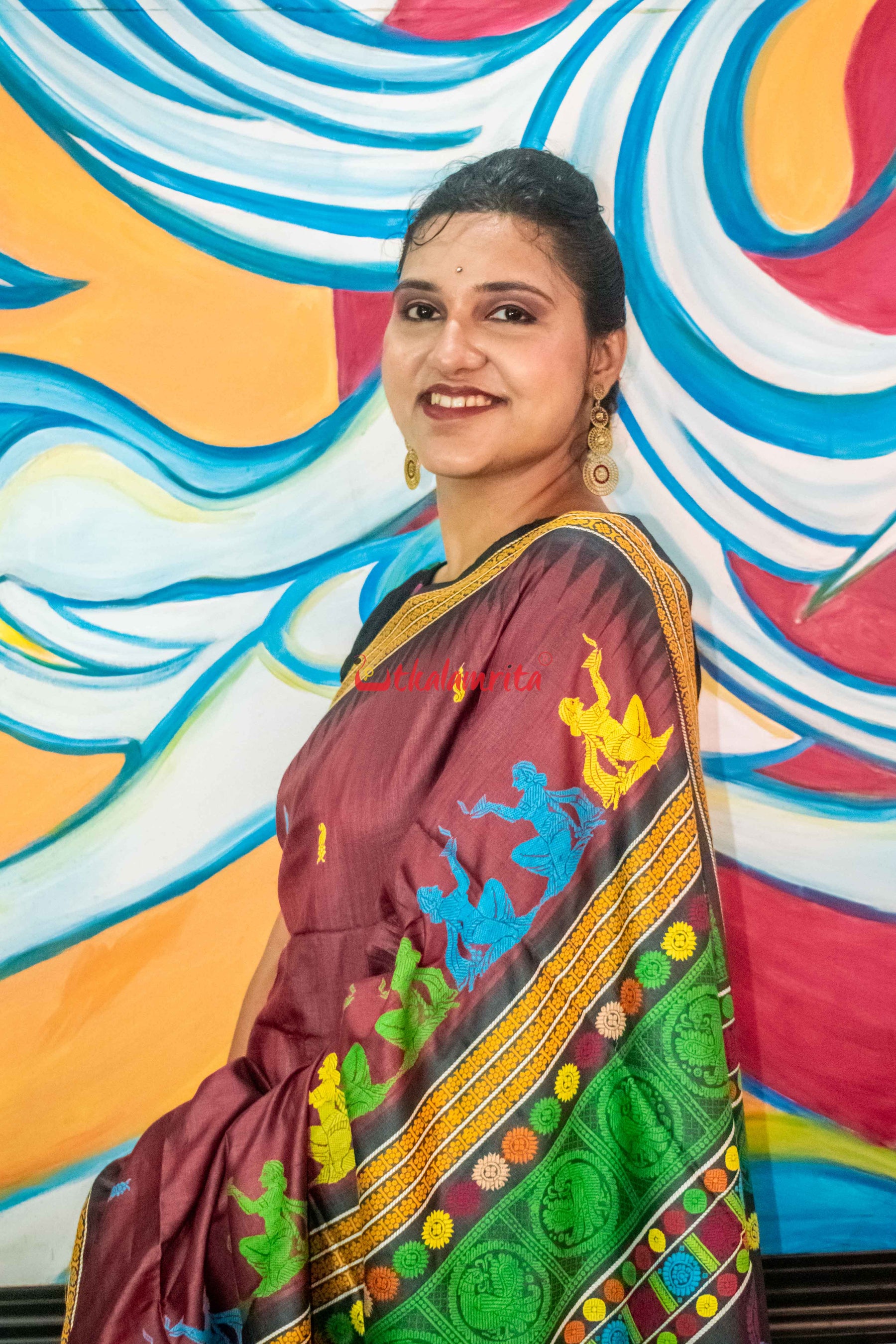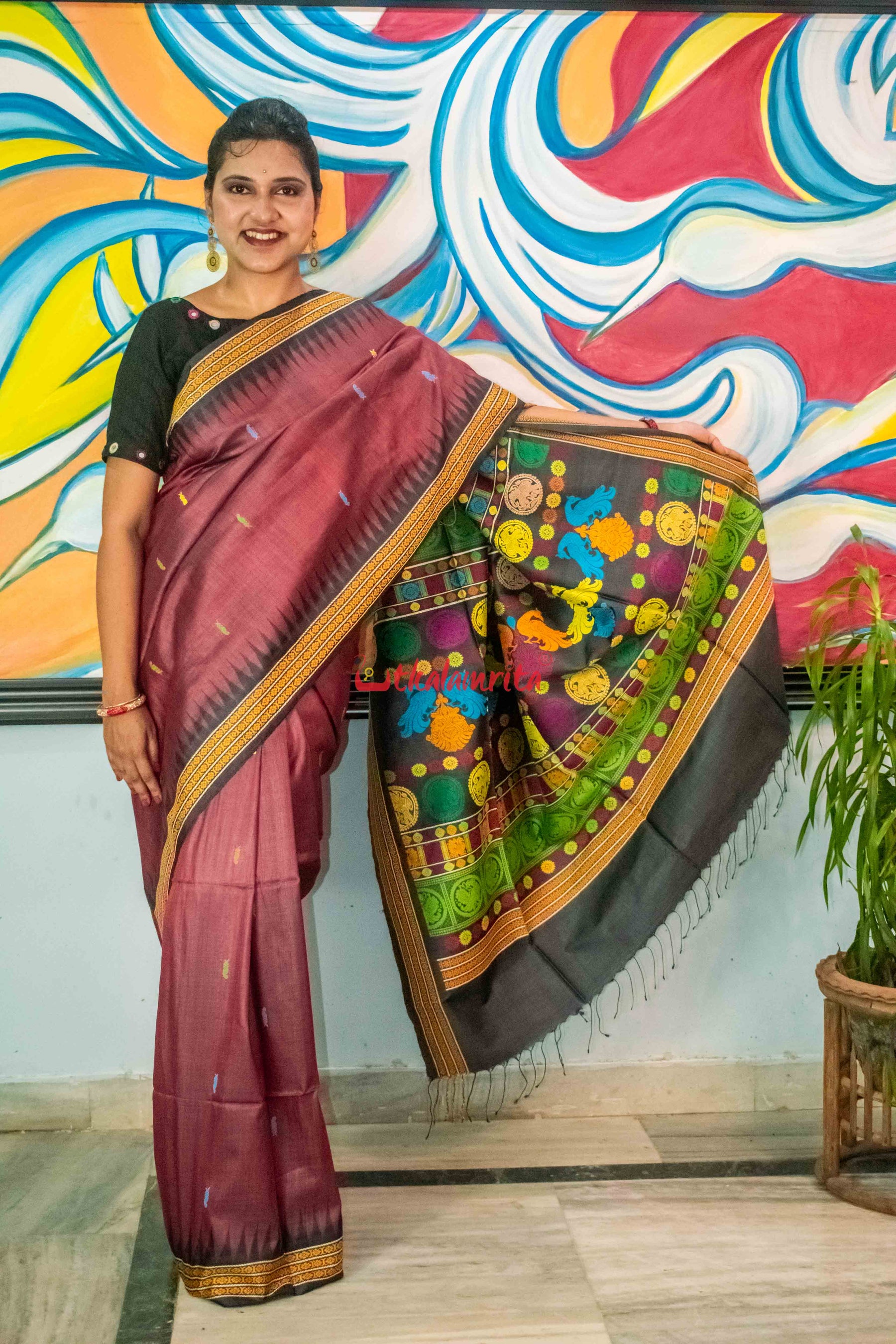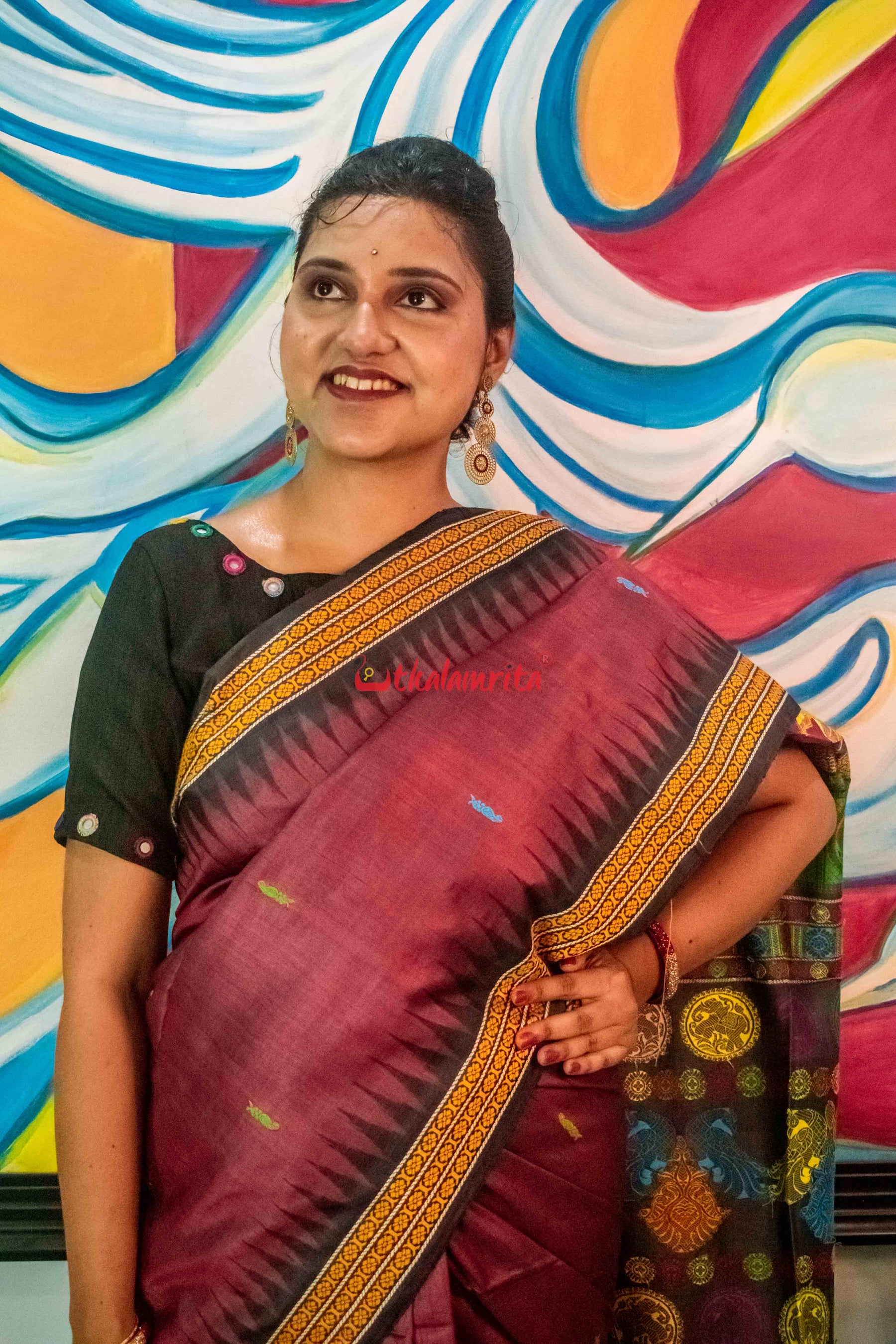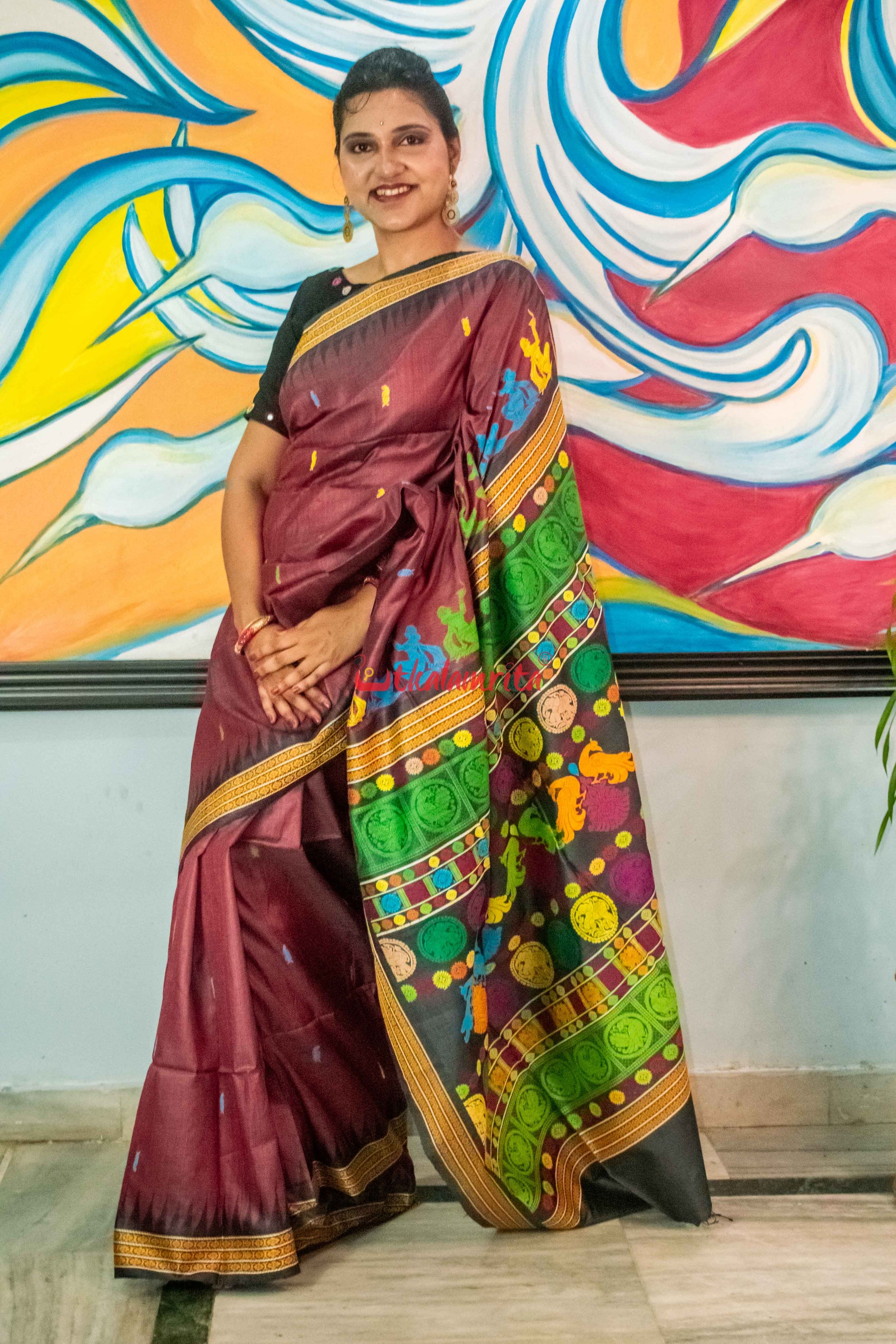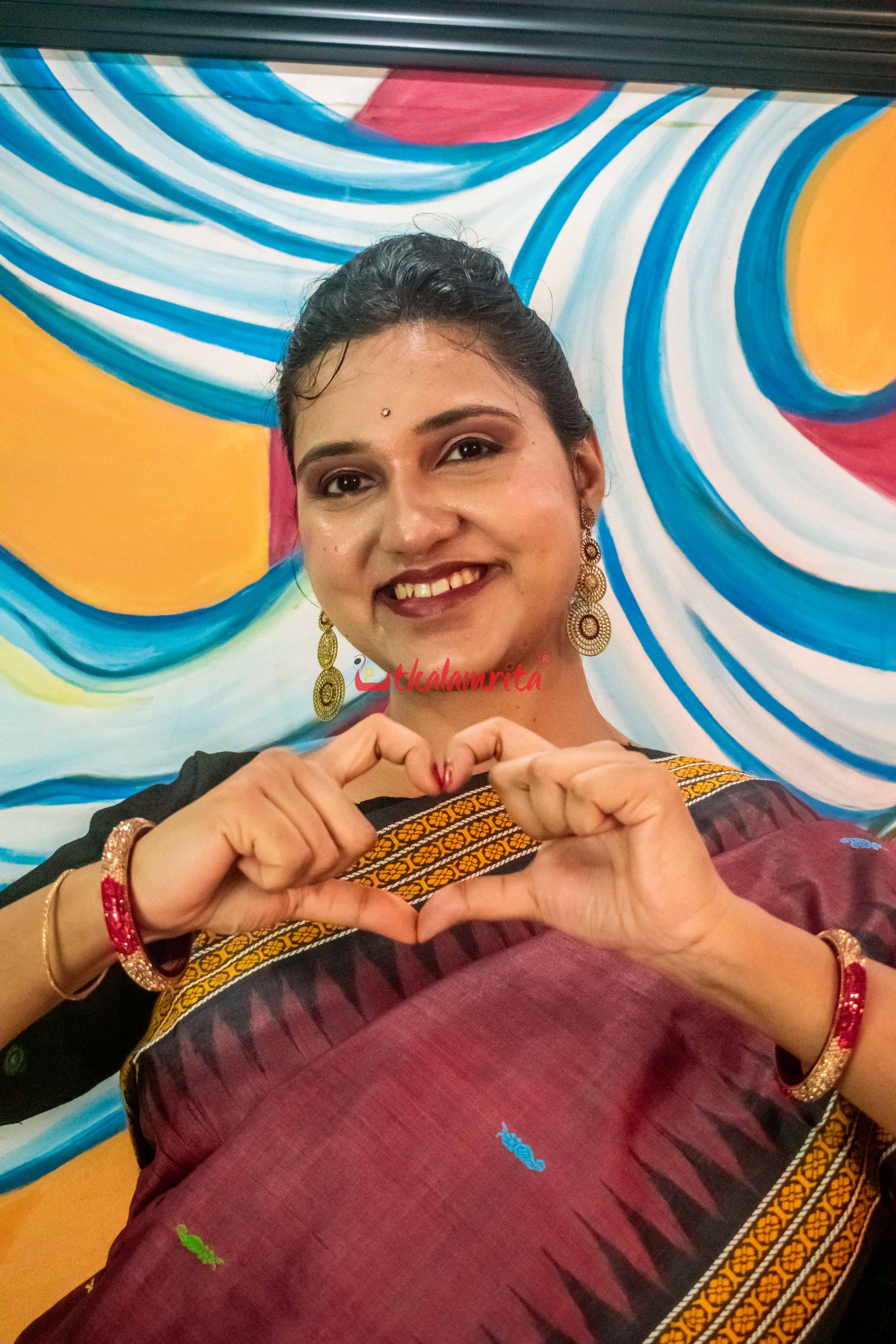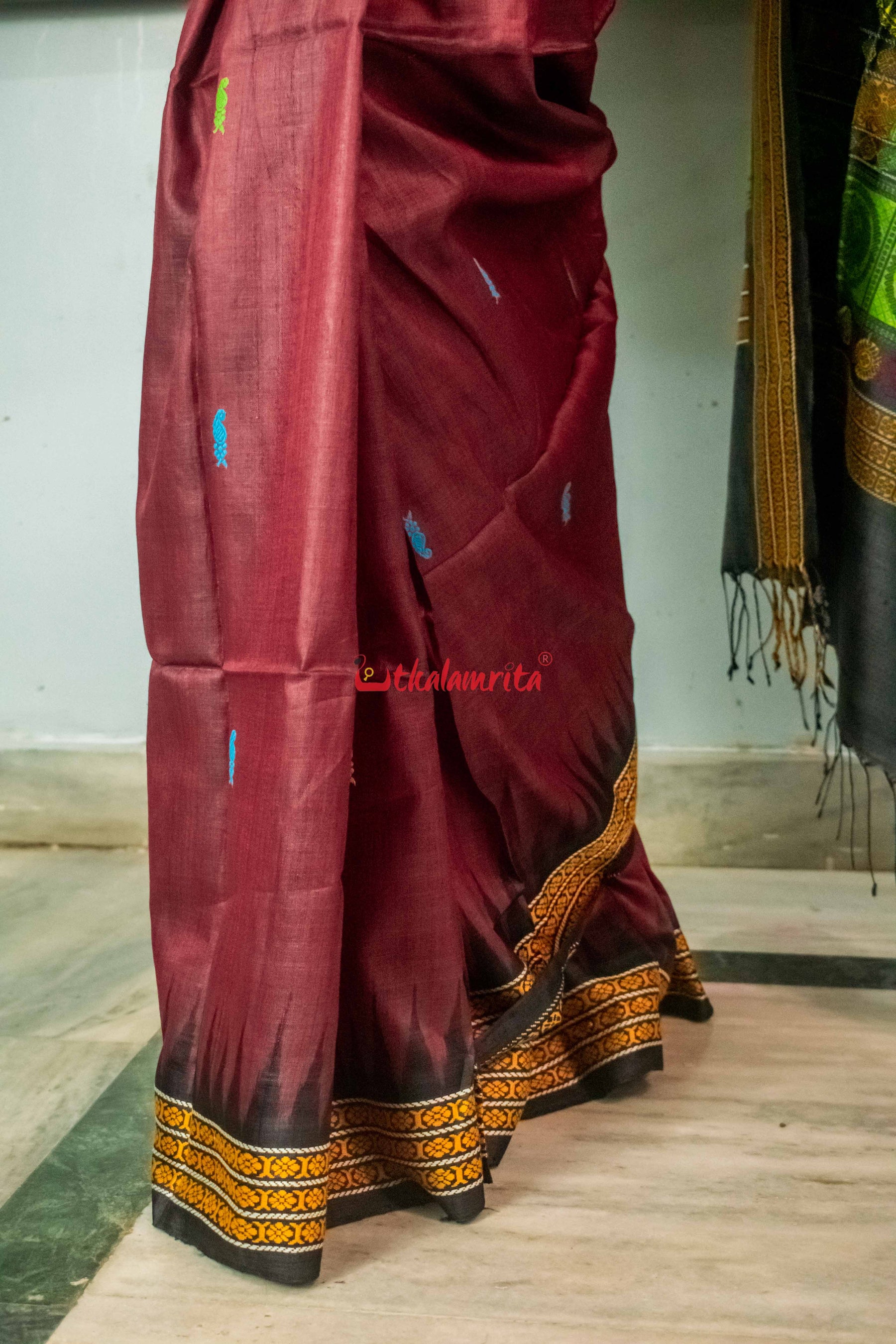 Devadasi Tussar Silk Saree
Dolabedi - a beautiful jala and dobby technique saree, done in Nuapatna and Gopalpur weaving villages on tussar silk and in Sambalpur side these are made from high quality mulberry Bangalore silk. These sarees have captured imaginations of worldwide handloom saree lovers for their exquisite work. 'Dolabedi' is the raised platform with an arch located outside the outer compound wall of the main Temple, to which the representative deities Dologobinda (Lord Jagannath's representative Deity), Bhudevi and Sreedevi are taken in a 'Dola Jatra' procession during festivitiy at Puri called 'Dola Purnima' or 'Holi'. They play Holi at Dolabadi,Puri during which thousands of pilgrims & tourists also enjoy the festival of colors- Holi! "Dola Purnima" is a popular festival in the coastal districts of Odisha. Lord Jagannath is worshiped by the name of Dolagobinda in this festival. On this day new Odiya calendar gets ready and it is worshiped on Dolabedi infront of Dolagobinda. This is the full-moon day in the month of Falguna. Celebrating this tradition, a line of dolabedis are made on dolabedi sarees. This particular exclusive weave in beautiful body maroon with small flower across body and the anchal has nartaki and flower designs and big temple borders is a stunner! The combination of original Ganjam bomkai birds work including exquisite peacocks, with Dolabedi is its speciality. Stun everyone by draping this most brilliant weave!  
Weight- 531.5 gm, Length - 5.45 m, Breadth- 47 inches, Blouse piece- Not Included in saree, Material: Fine Tussar Silk on both warp and weft
(1) The colors of the actual product may look slightly different due to different screens used for viewing the digital photography captured. Our endeavor has been to present the true shades of the products as far as possible. (2) There may be loose threads on the backside of pallu of saree, which is a mark of true handwoven and handloom saree. (3) The slight irregularities in the body/anchal/border of saree are to be celebrated as a mark of true handloom products. (4) Wash Care: We advise dry cleaning for the silk sarees and handwashing separately in cold water alongwith drying in shade for our cotton products. Iron Care: Light iron to be used. For pattachitra handpainted items, please iron only on backside. Otherwise use a cotton cloth on top of the painted parts while ironing.