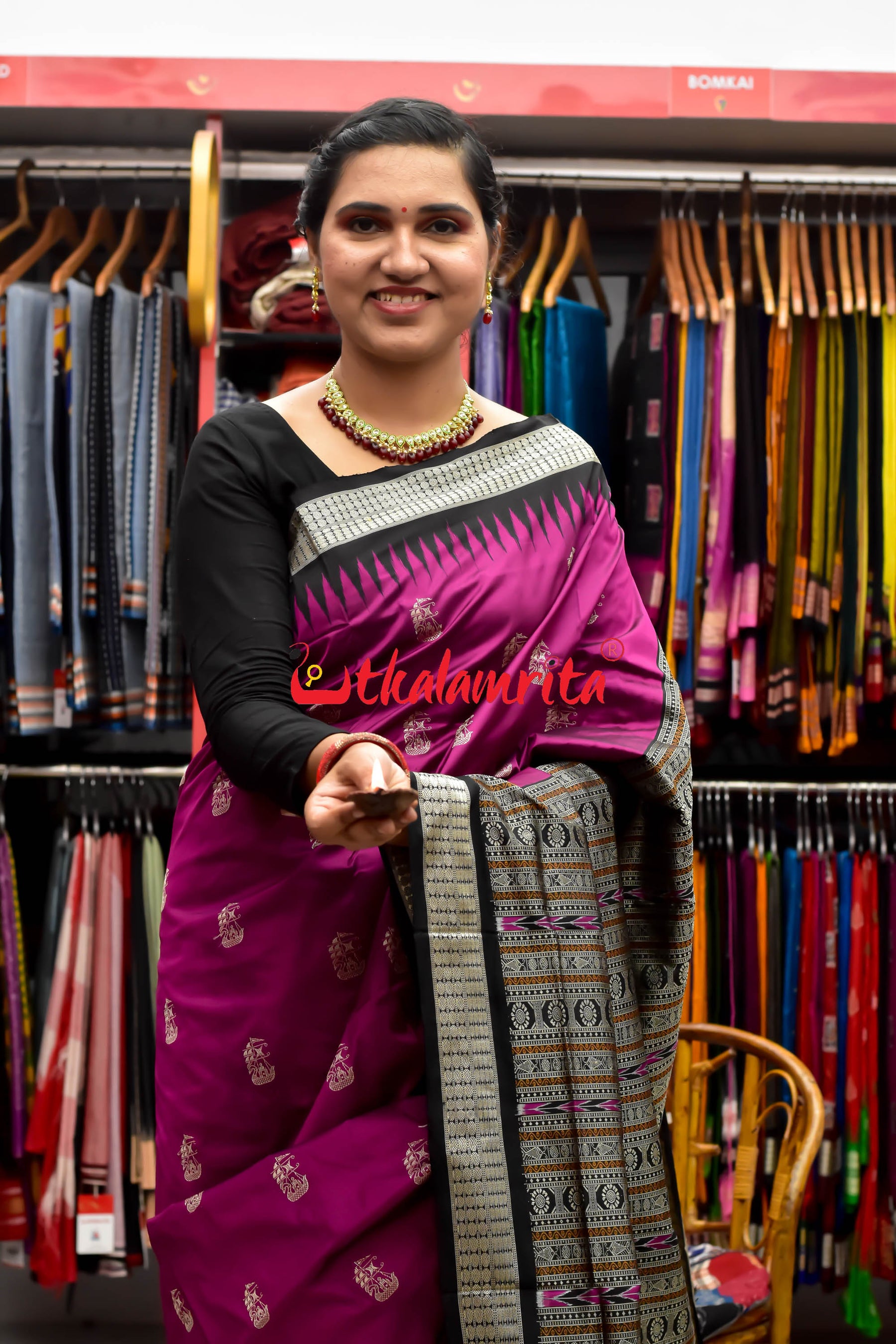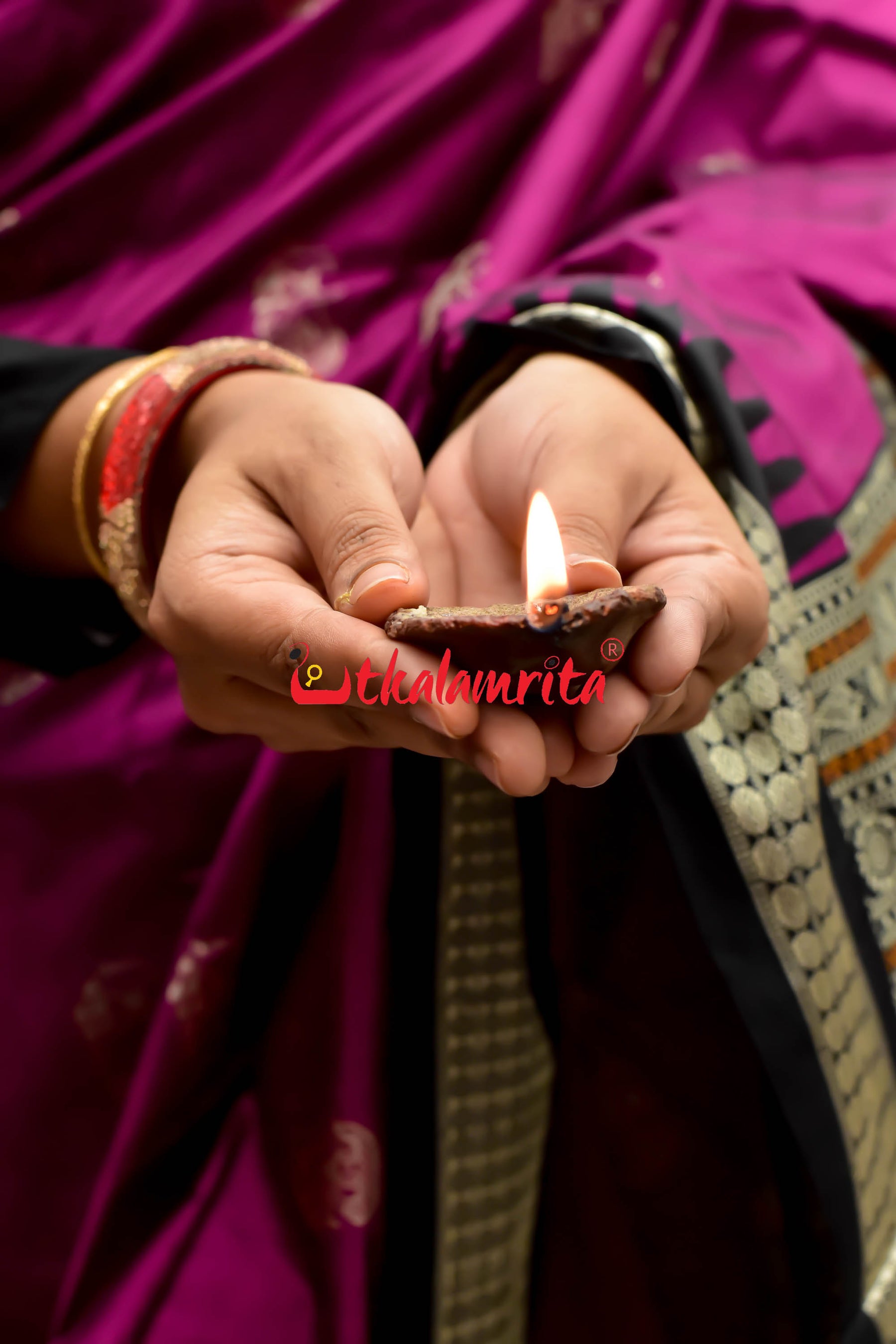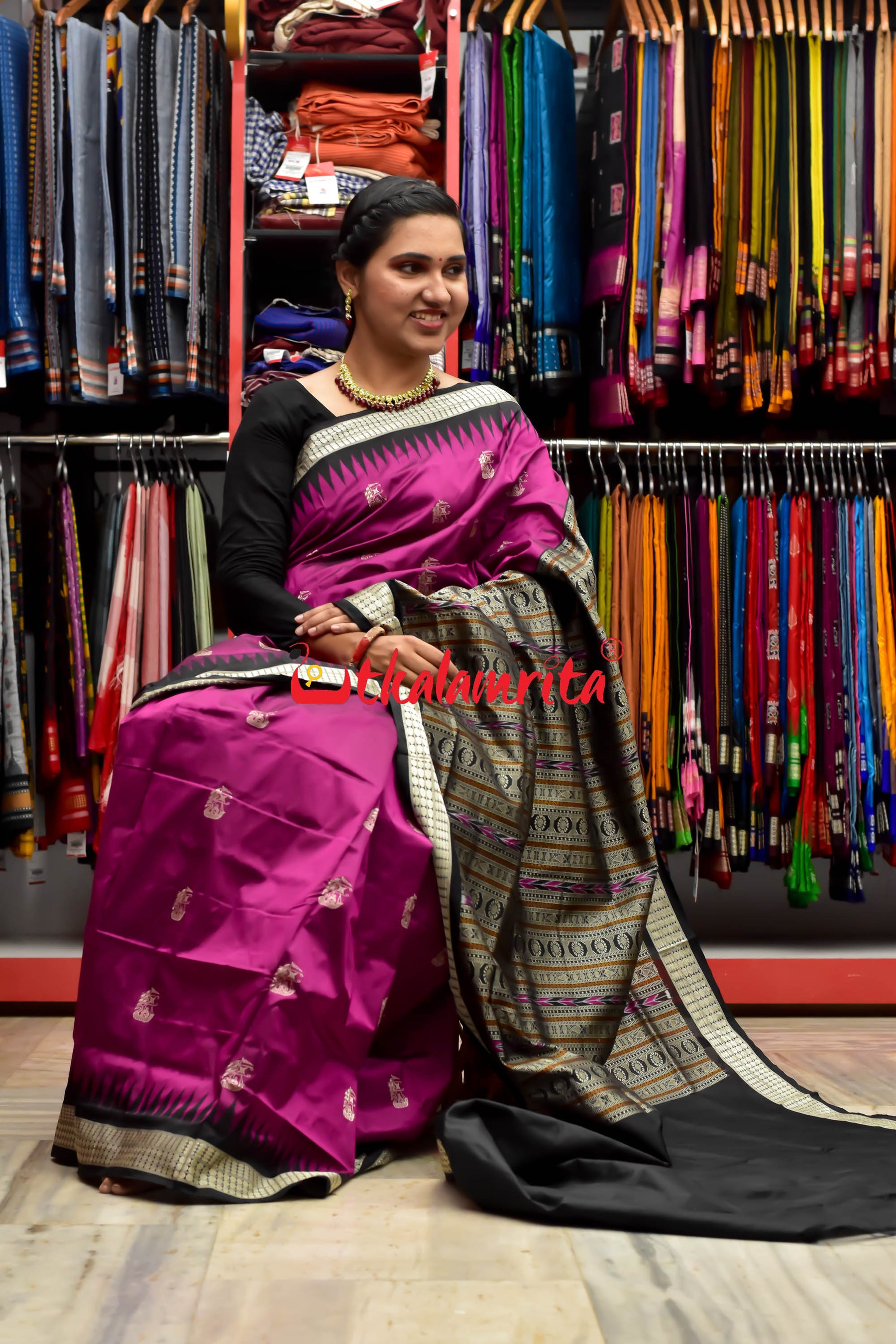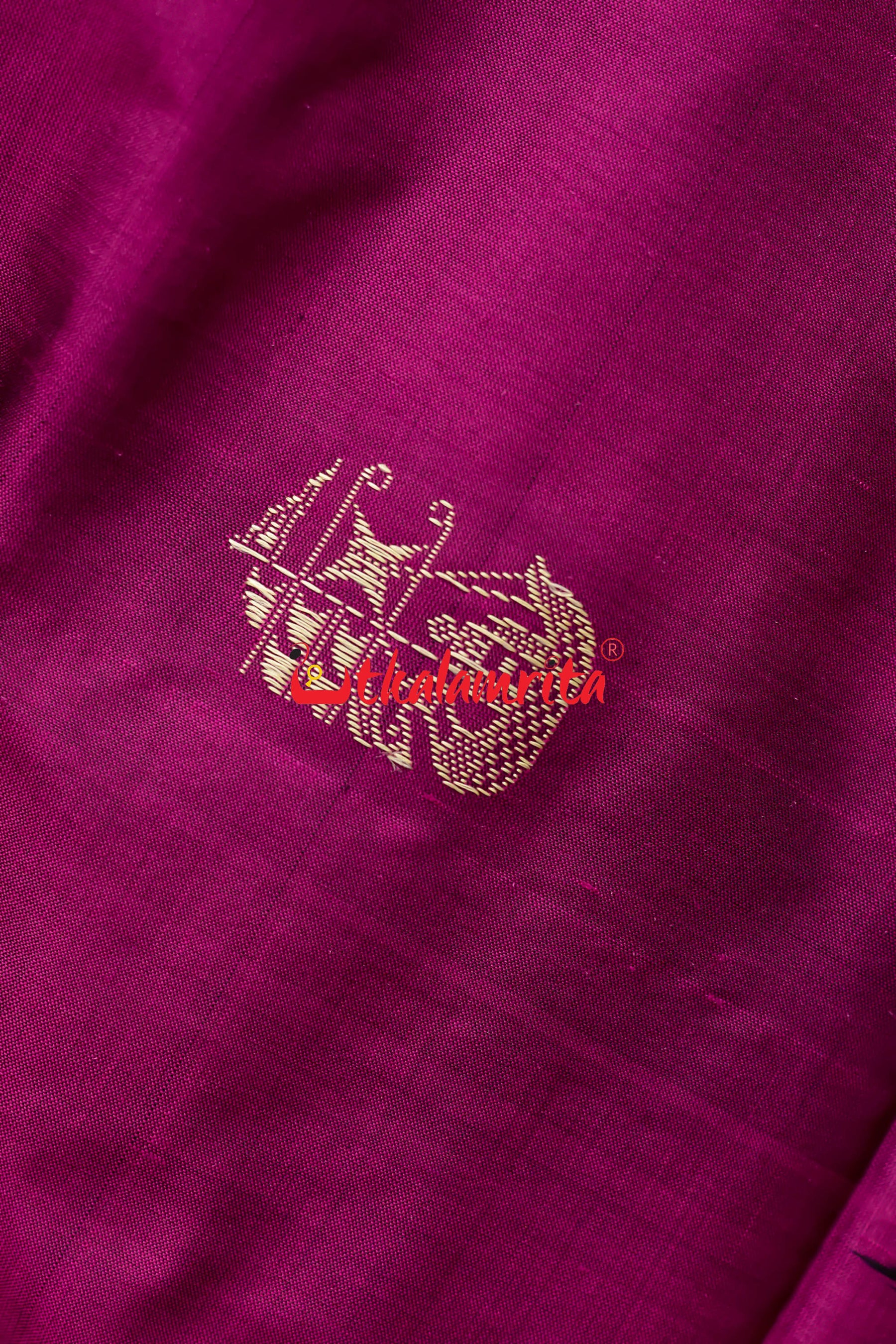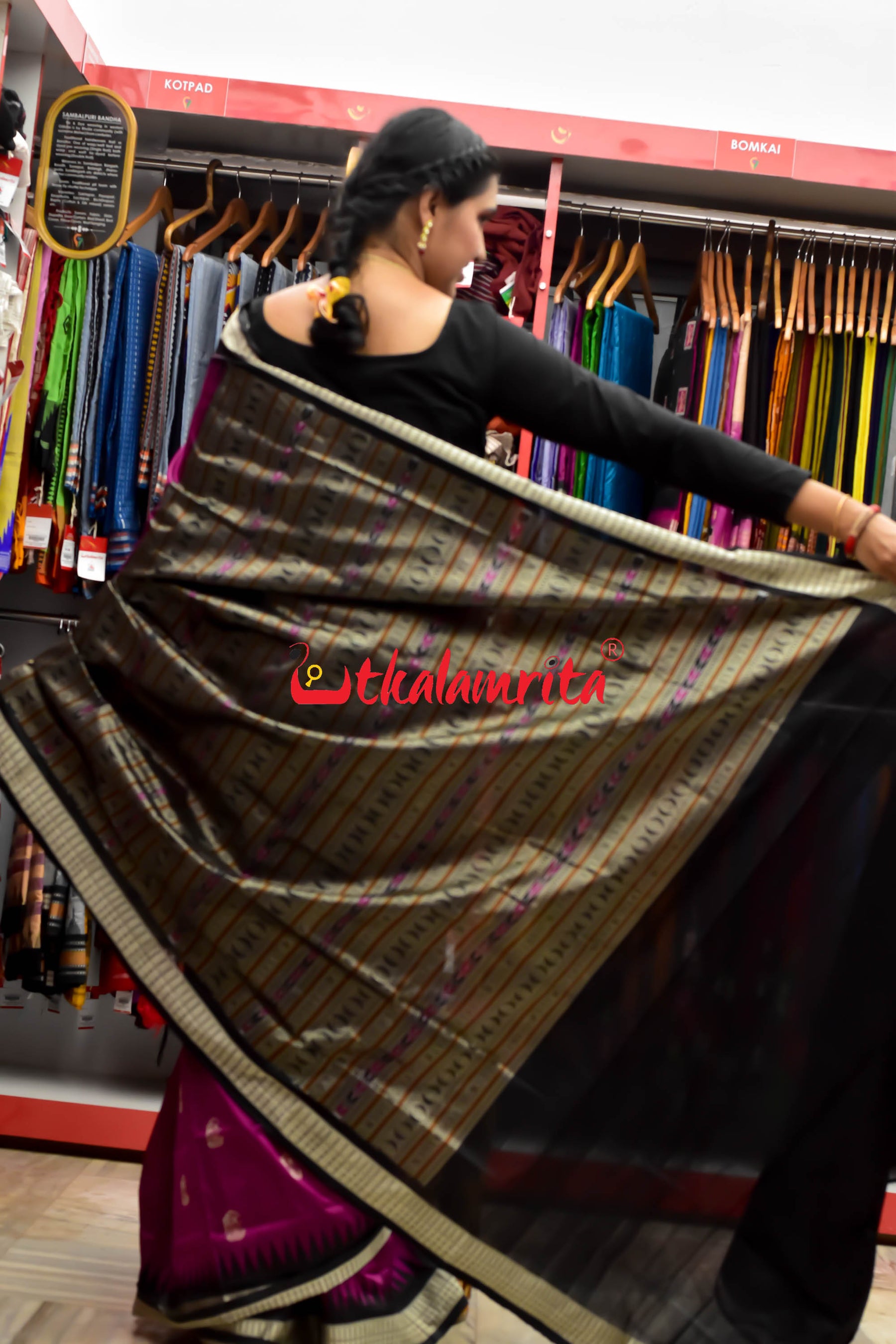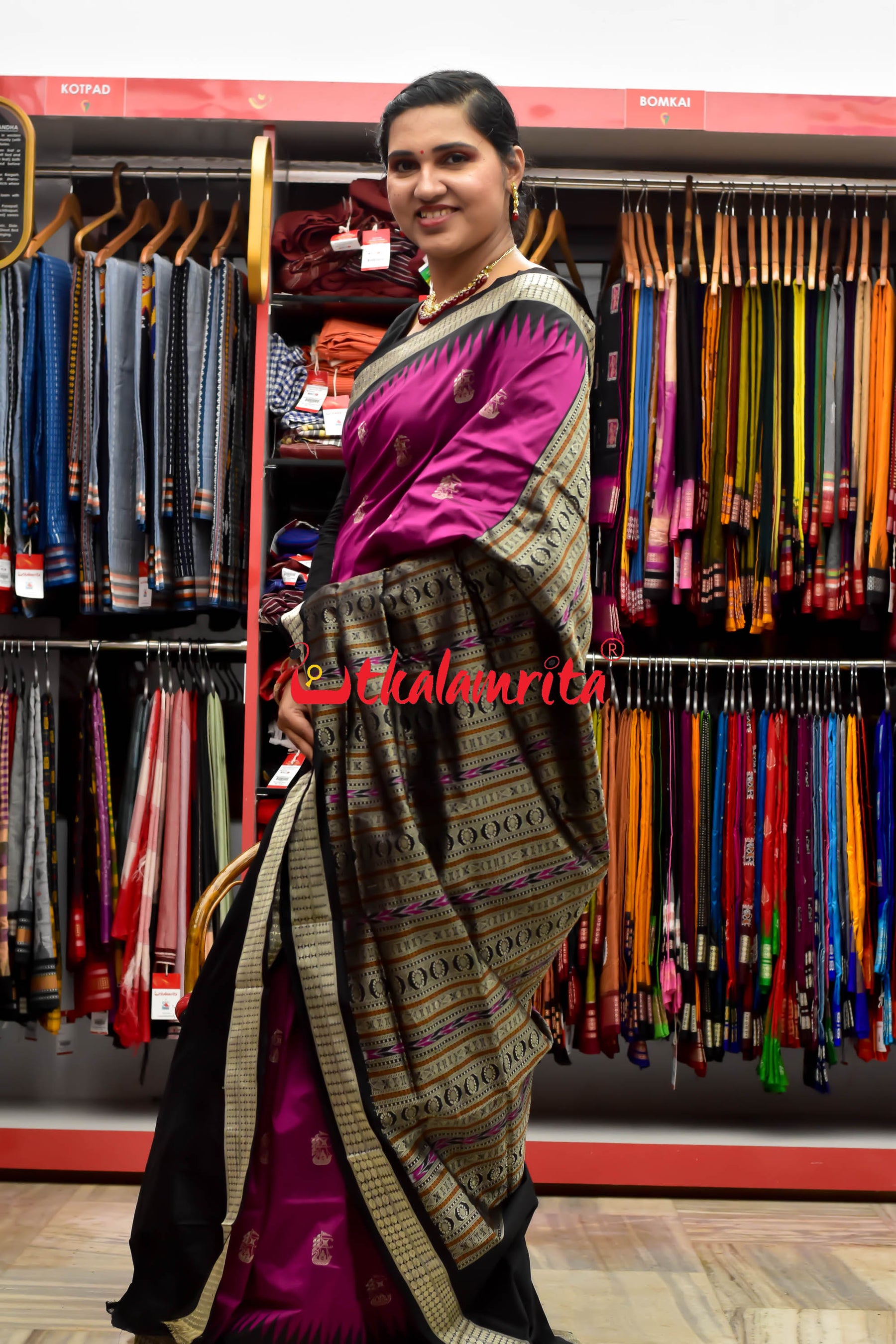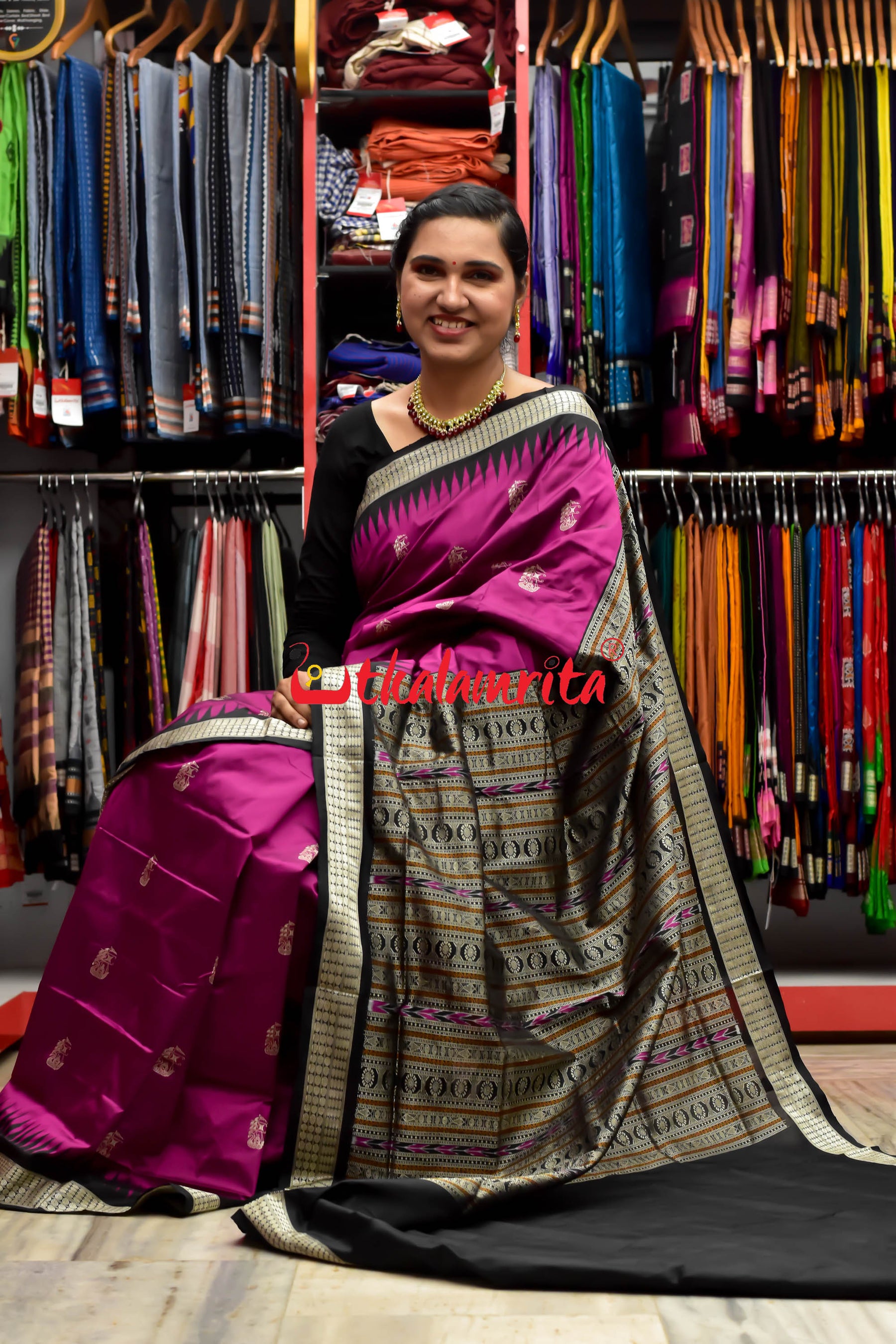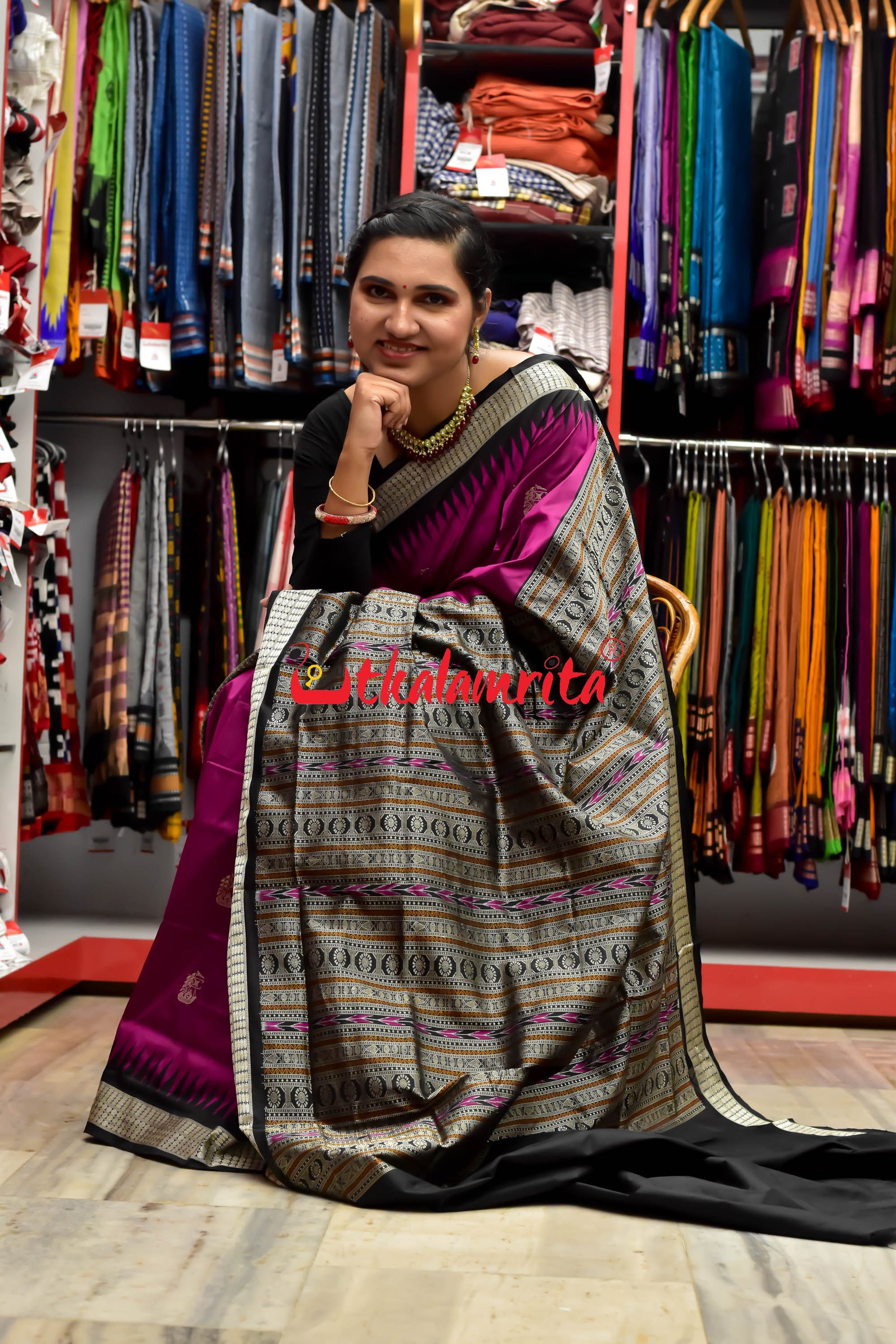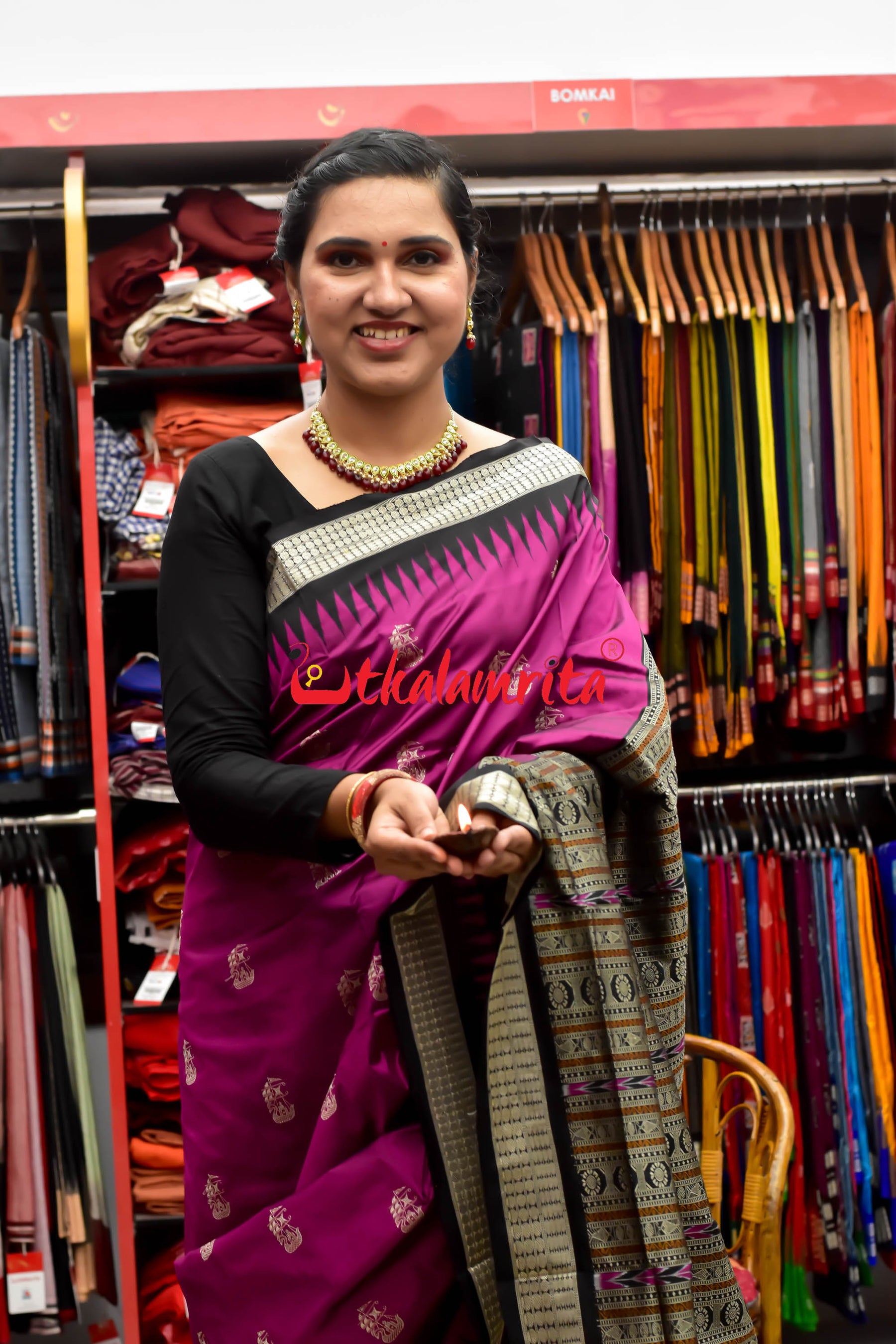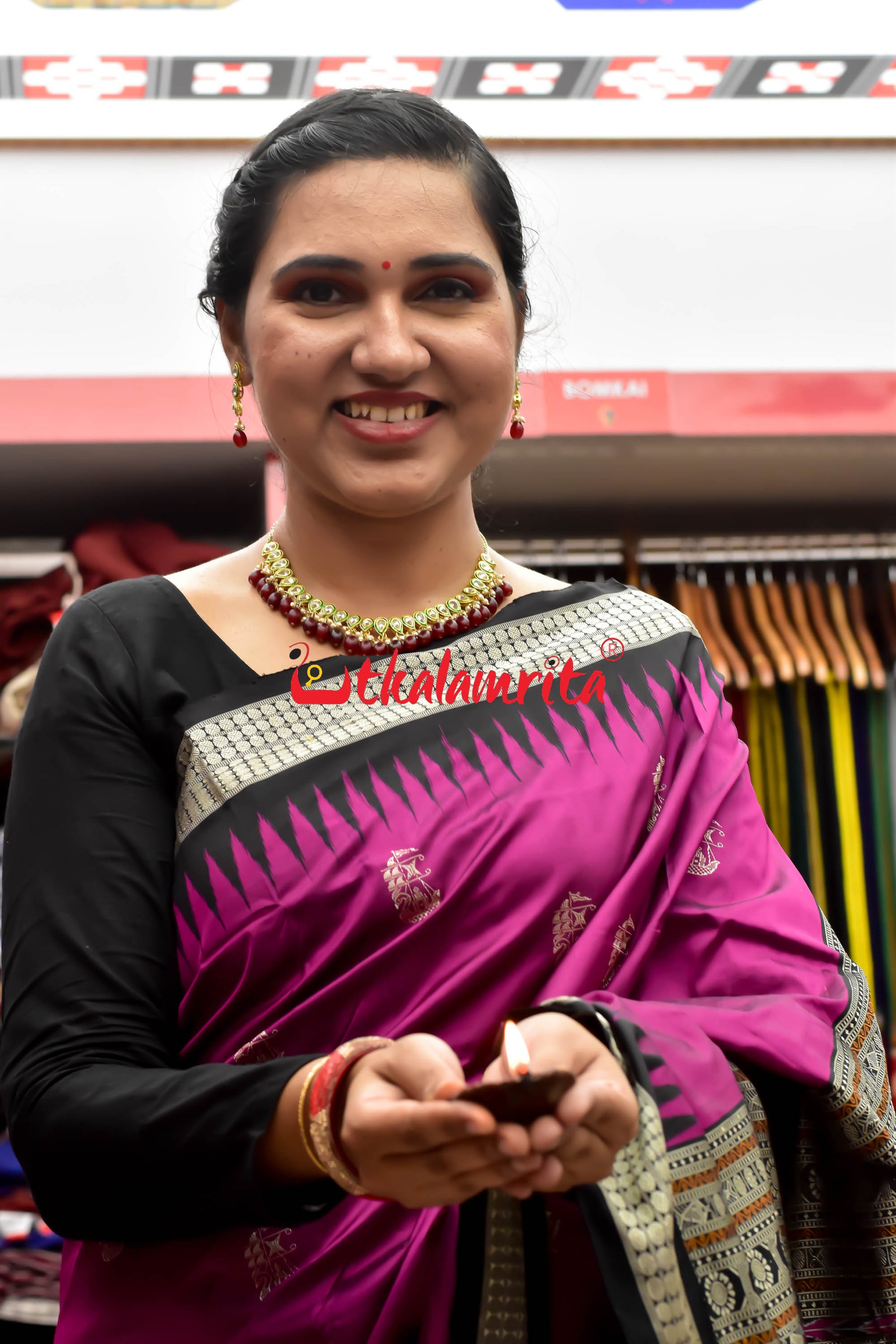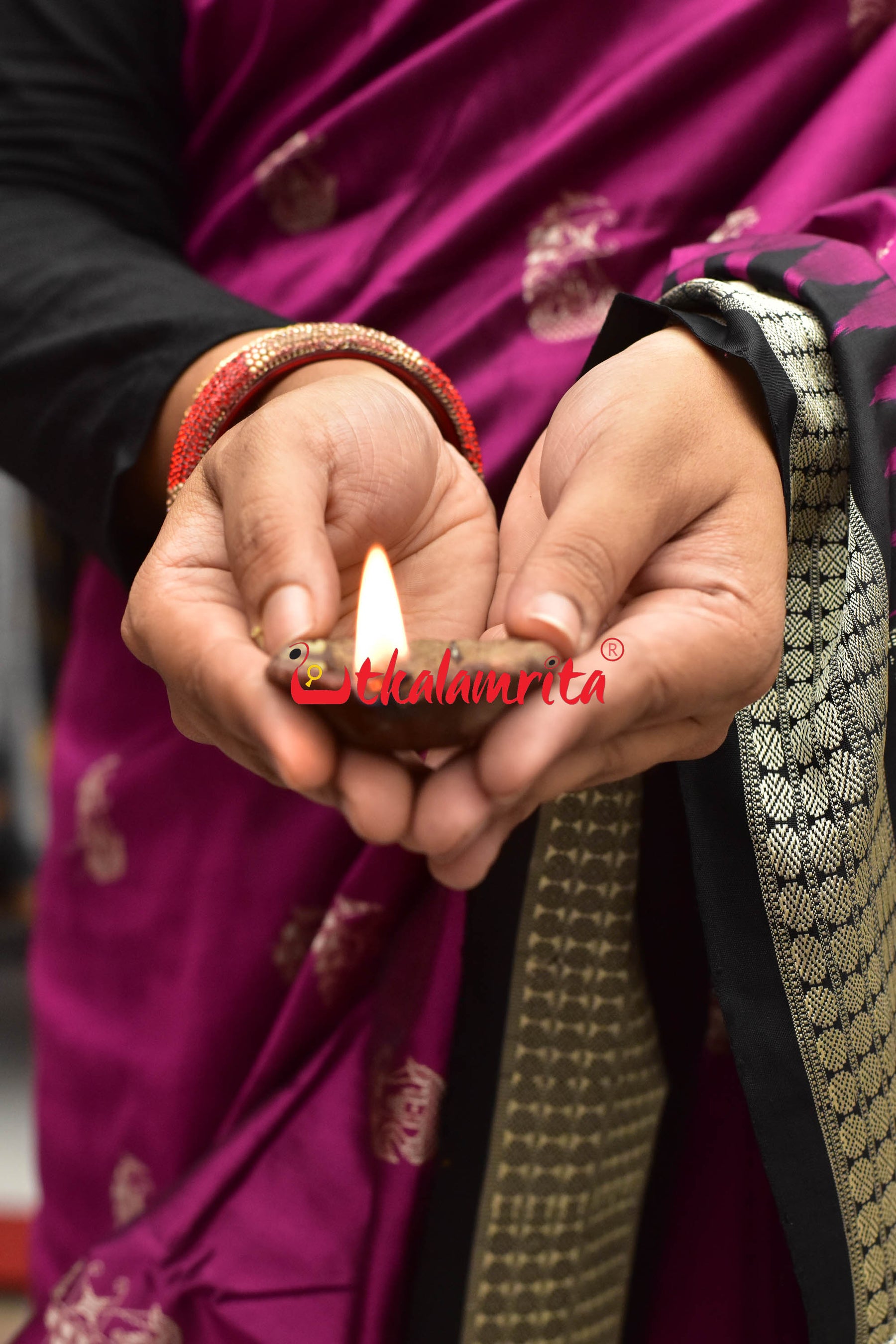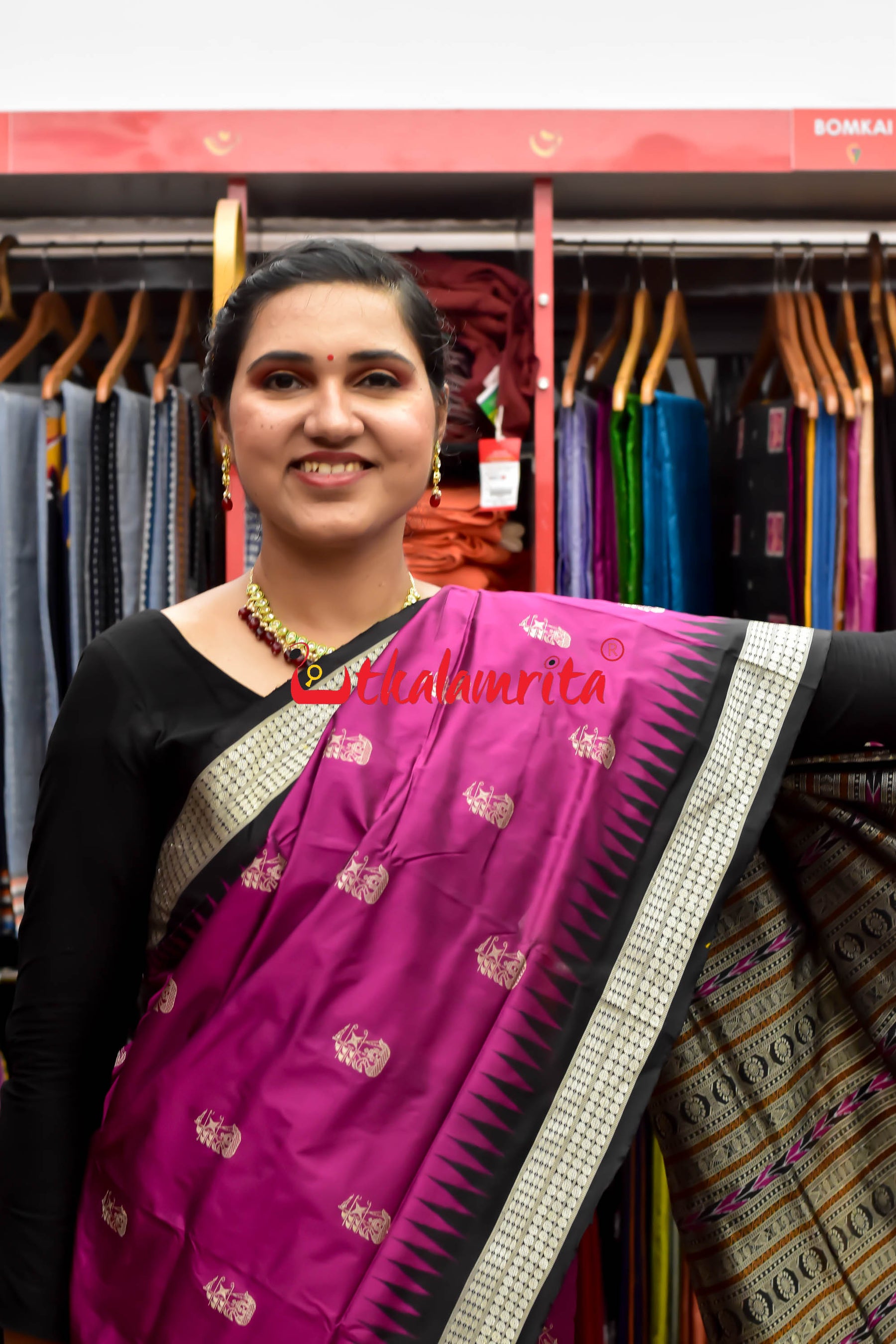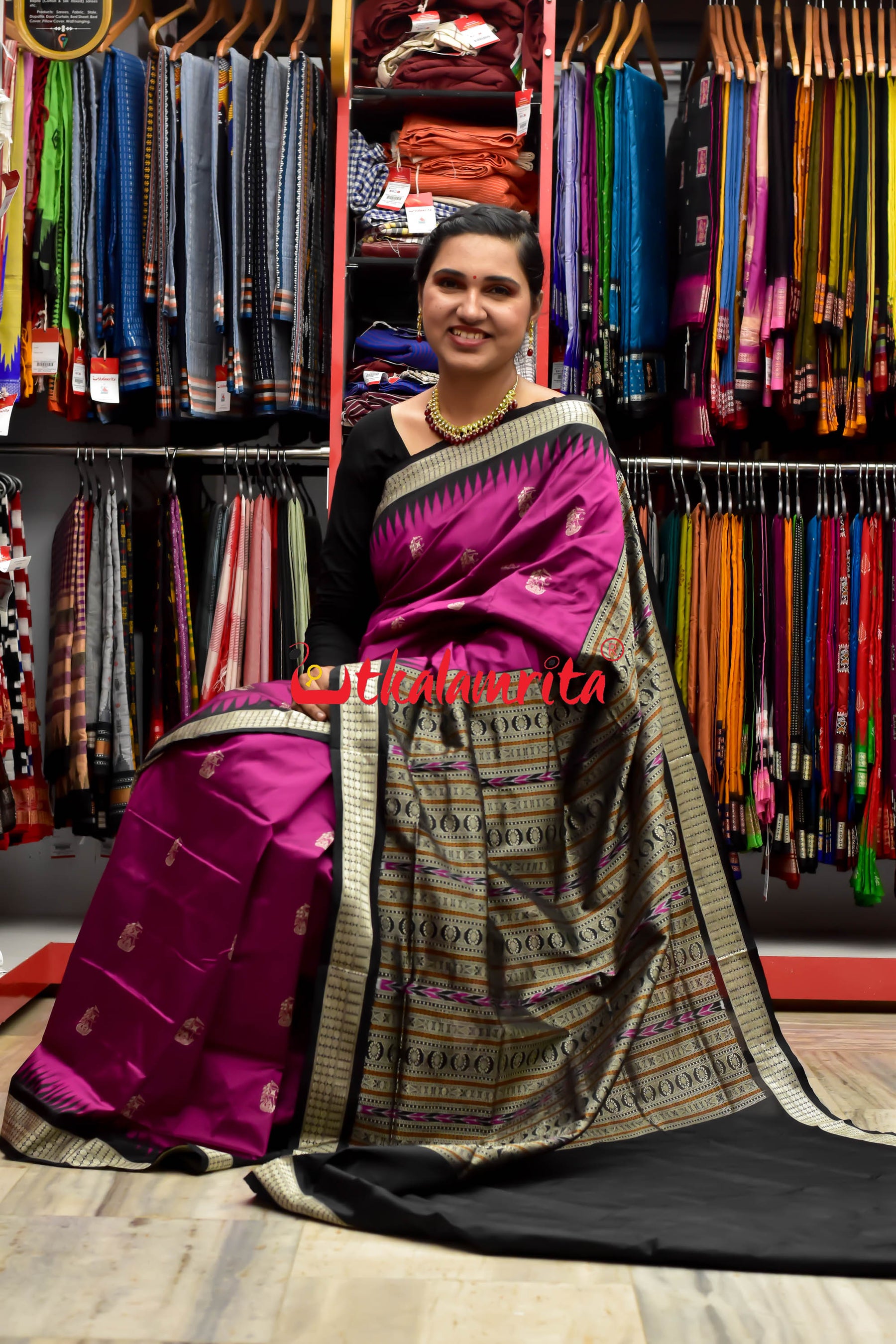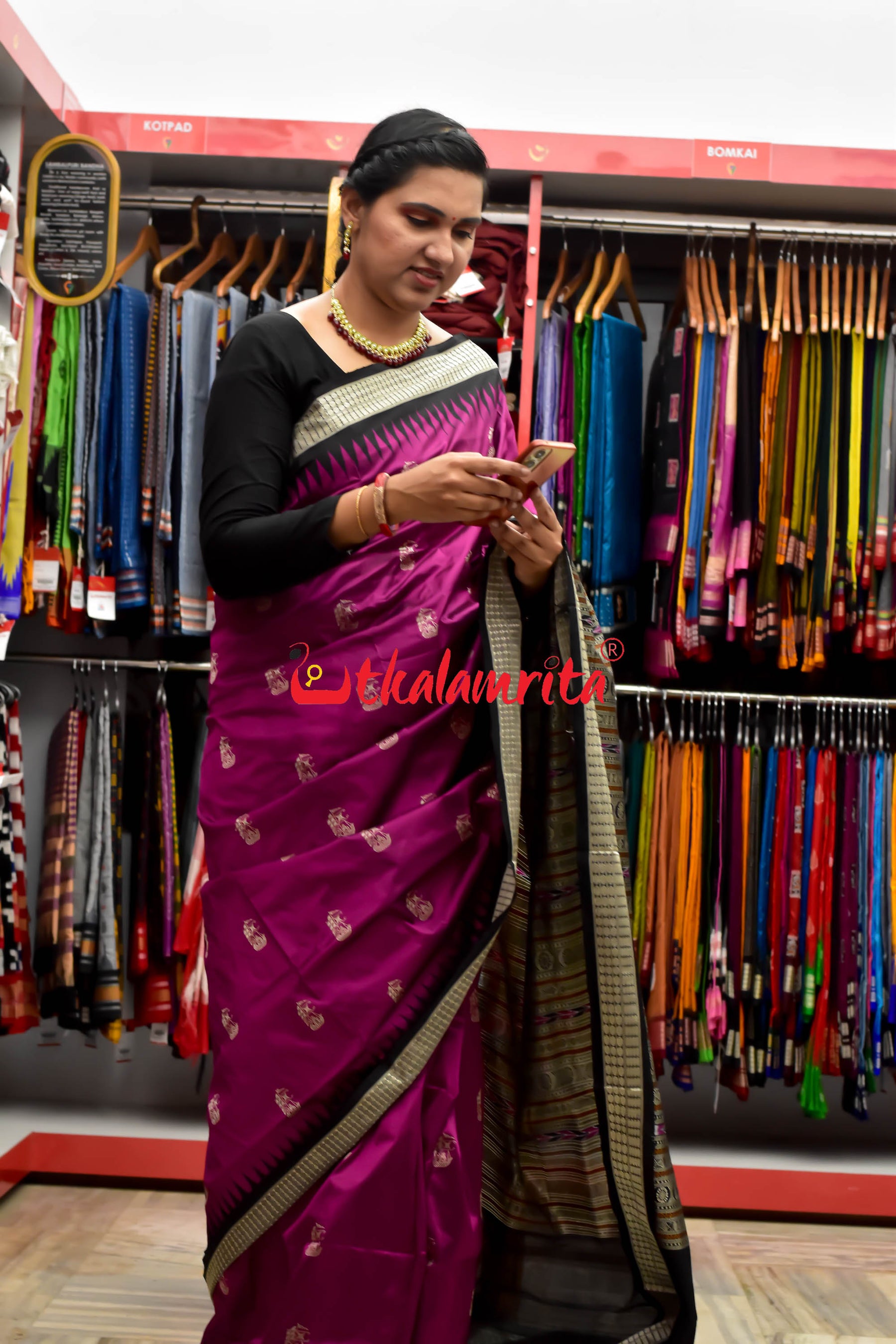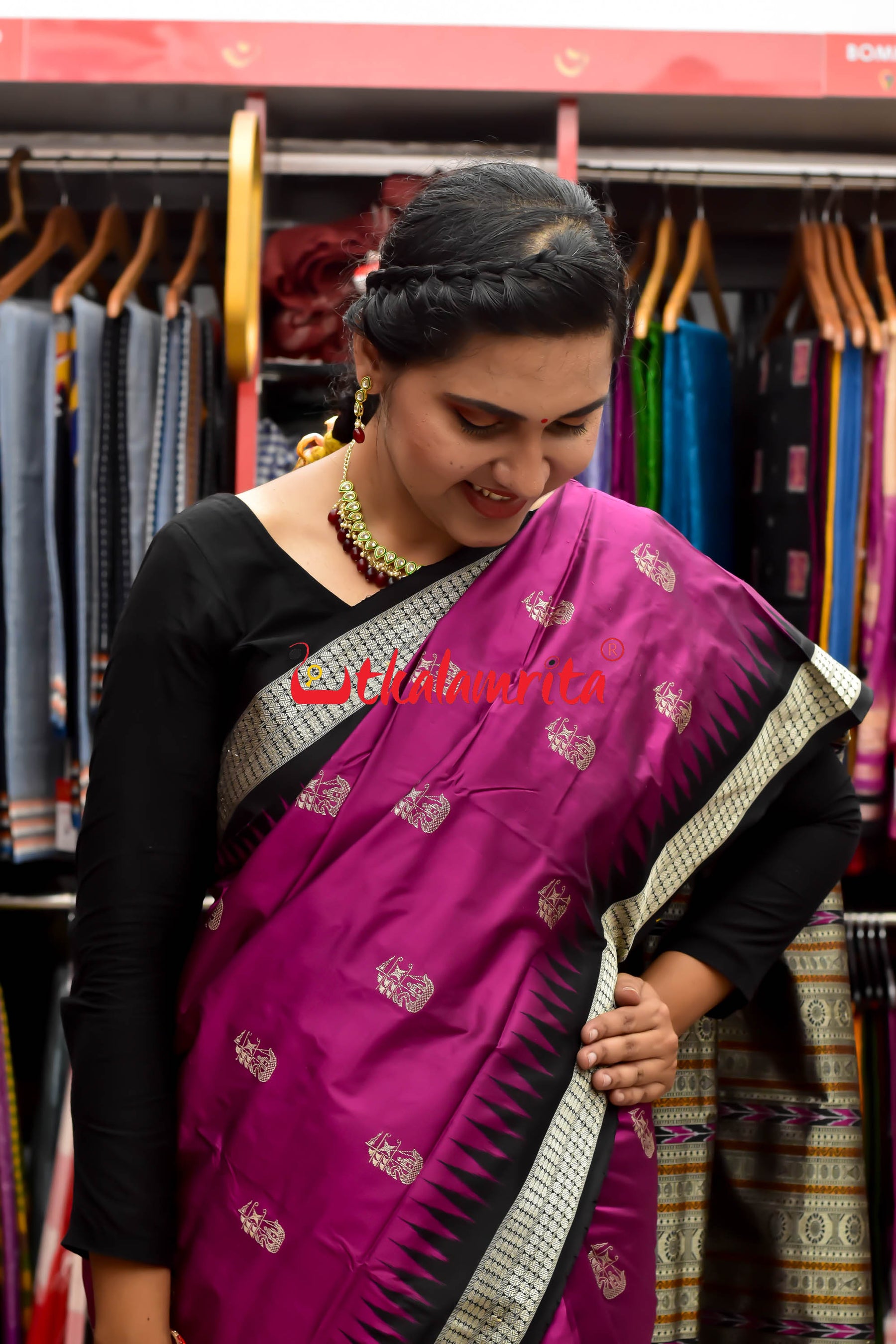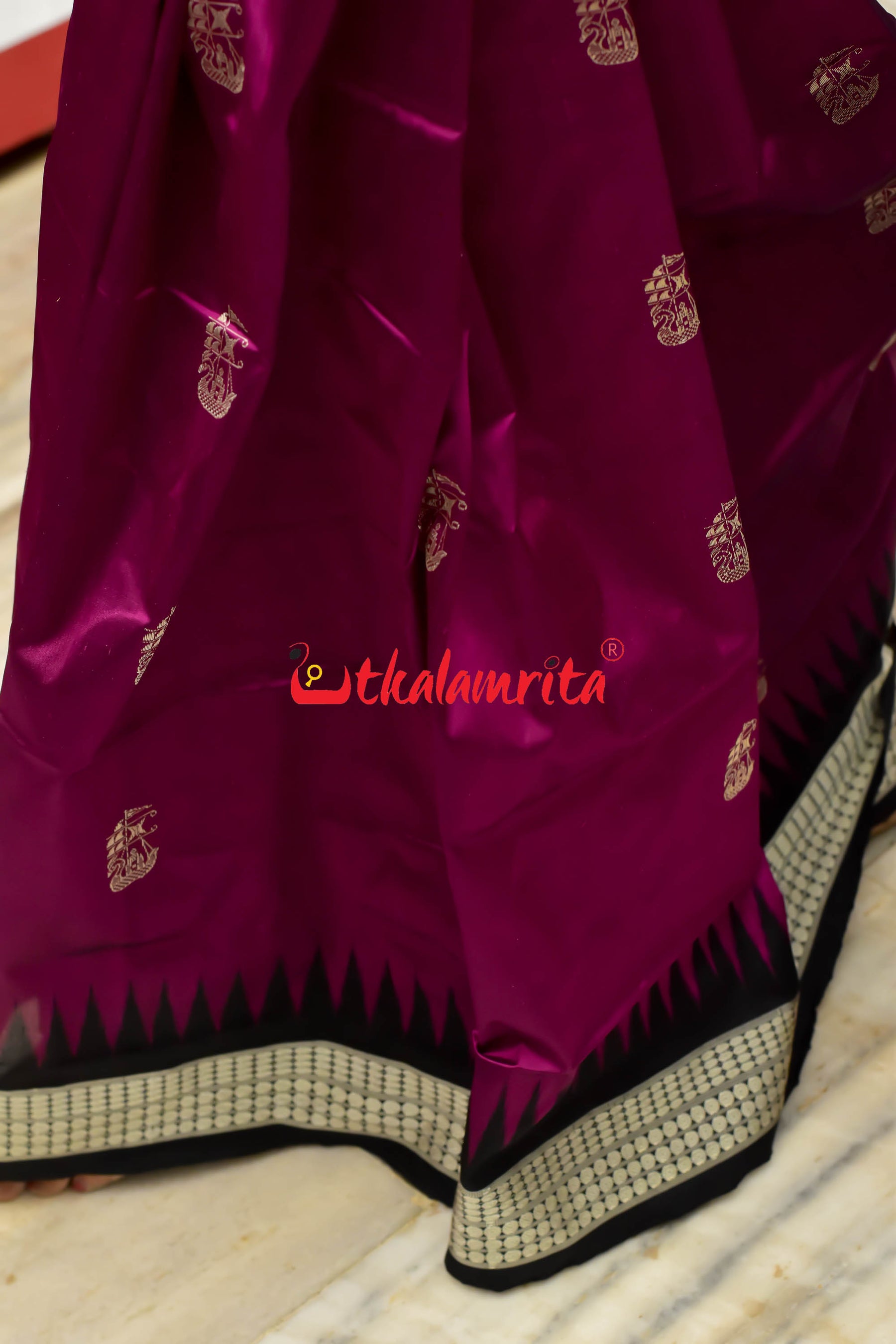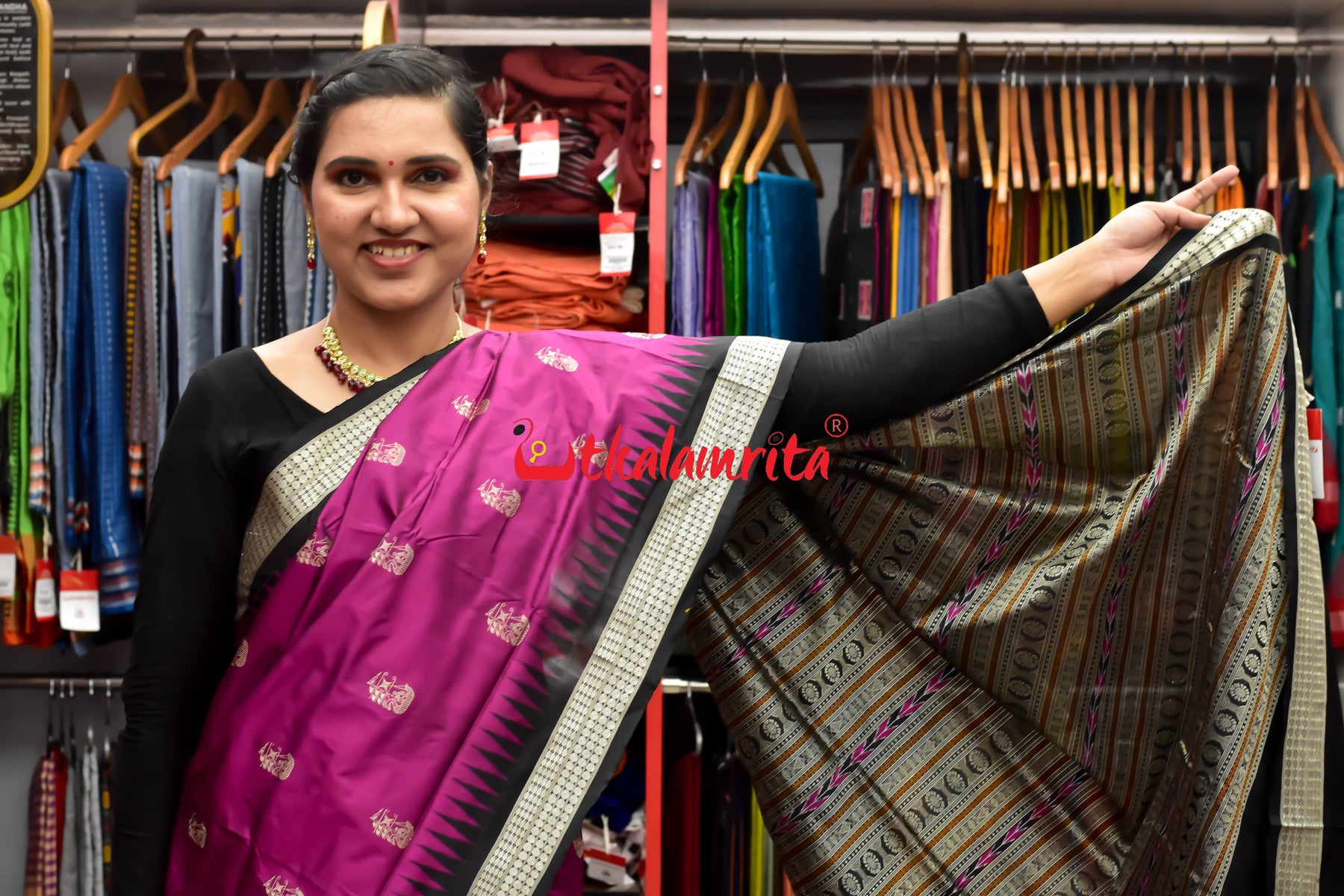 Magenta Black Boita Bomkai Silk Saree
Bomkai Facts from GI (Geographical Indications) Document- Bomkai saree originated from a small village called Bomkai in Ganjam district, South Odisha (woven mainly on coarse cotton). The designs now known as Bomkai developed in late 80's around Sonepur (Western Odisha) on finer cotton & silk with numerous buta/buti design- which is nowadays the main focus point of Odisha handloom sarees. It is woven by keeping warp stretched and extended while weft threads are interwoven within it. "Dobby", "Jaala", "Jacquard" techniques are used for this. Prominent designs are Dancing doll, chariot, tree, horse, duck, tortoise, fish, buta/buti, boita (boat), creepers etc. Motifs used are Kanthiphula, atasi flower, bitter gourd flower, fly, birds, peacock, fish lotus, damru etc in geometrical forms. Border motifs and rows of kumbha (temple spires) are seen. This black body saree with delightful doll butis as extra weft work on body and beautiful continuous dolls anchal is a must have for wedding season & parties!
Weight- 562 gm, Length - 6.3 m, Breadth- 47 inches, Blouse piece- Included in saree, Material: Mulberry Bangalore Silk, Thread: 3 Ply (warp), 4 Ply (weft)
(1) The colors of the actual product may look slightly different due to different screens used for viewing the digital photography captured. Our endeavor has been to present the true shades of the products as far as possible. (2) There may be loose threads on the backside of pallu of saree, which is a mark of true handwoven and handloom saree. (3) The slight irregularities in the body/anchal/border of saree are to be celebrated as a mark of true handloom products. (4) Wash Care: We advise dry cleaning for the silk sarees and handwashing separately in cold water alongwith drying in shade for our cotton products. Iron Care: Light iron to be used. For pattachitra handpainted items, please iron only on backside. Otherwise use a cotton cloth on top of the painted parts while ironing.