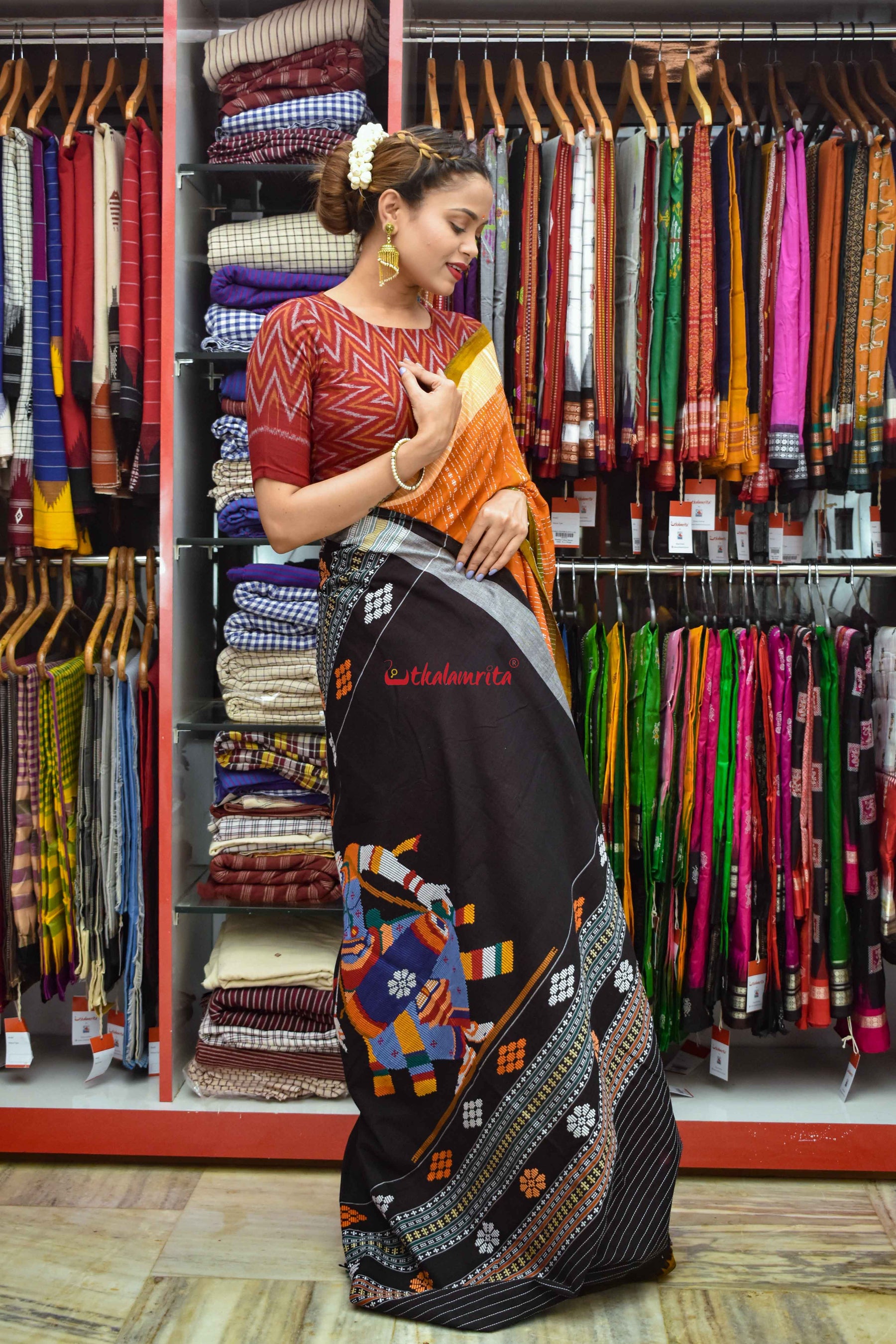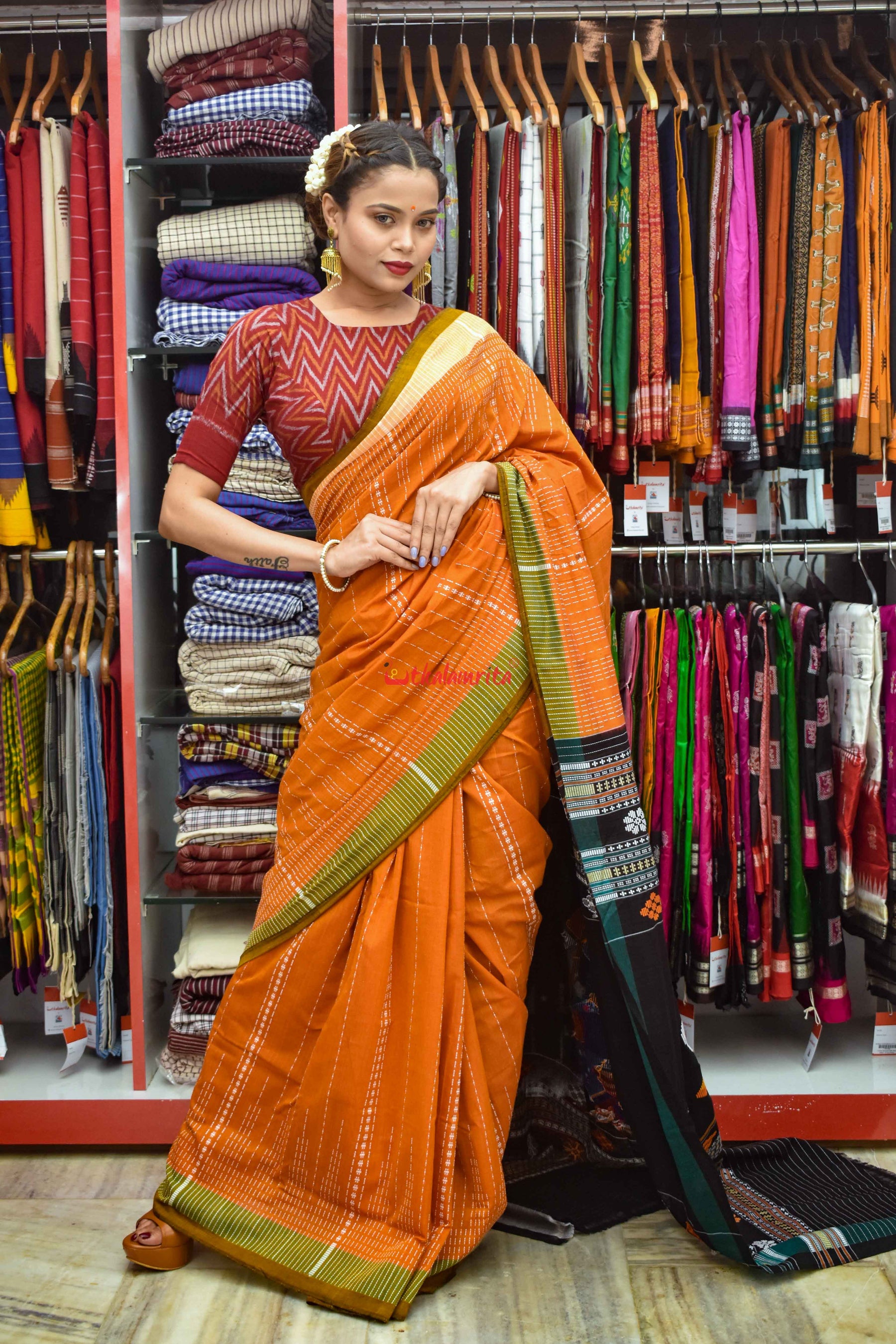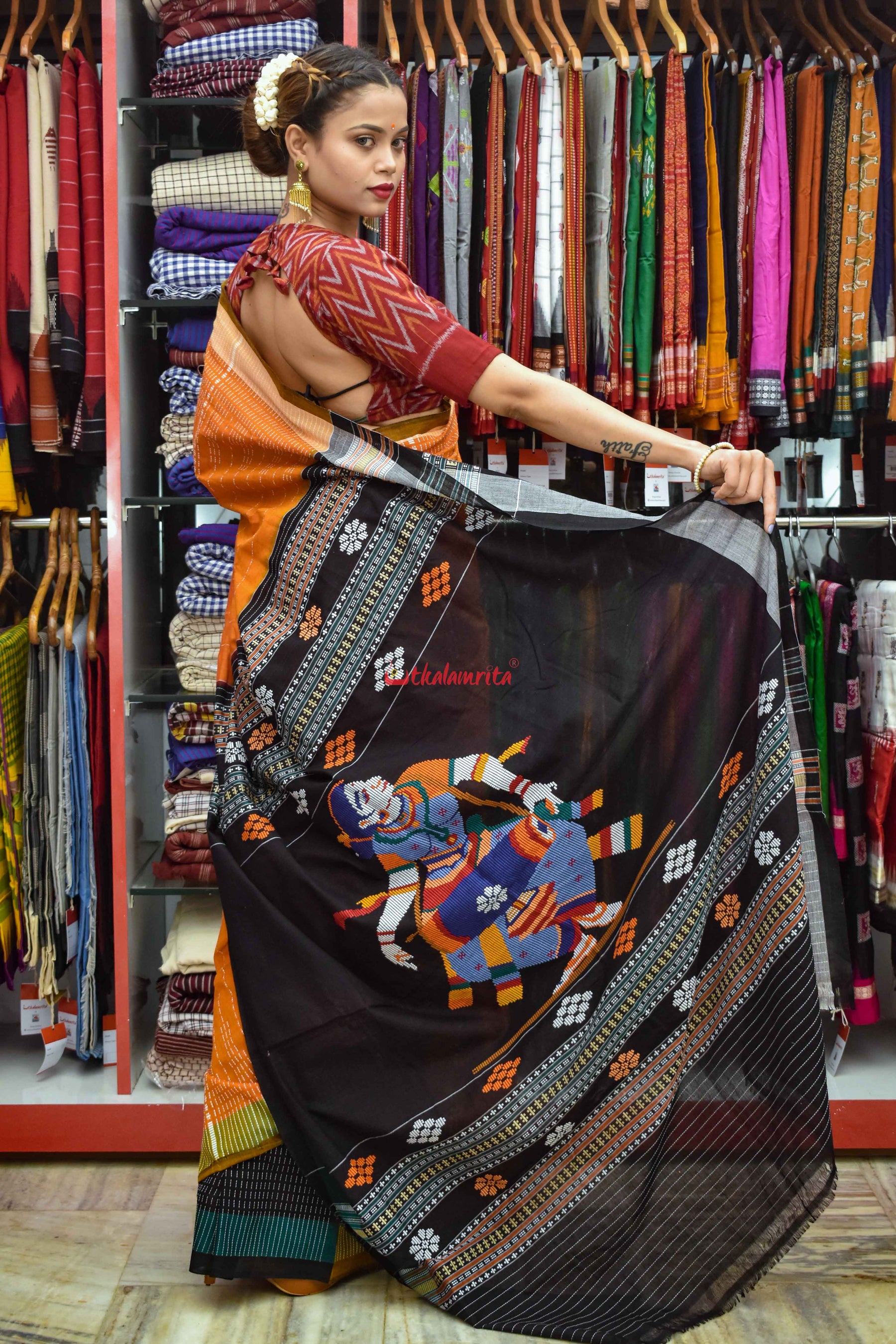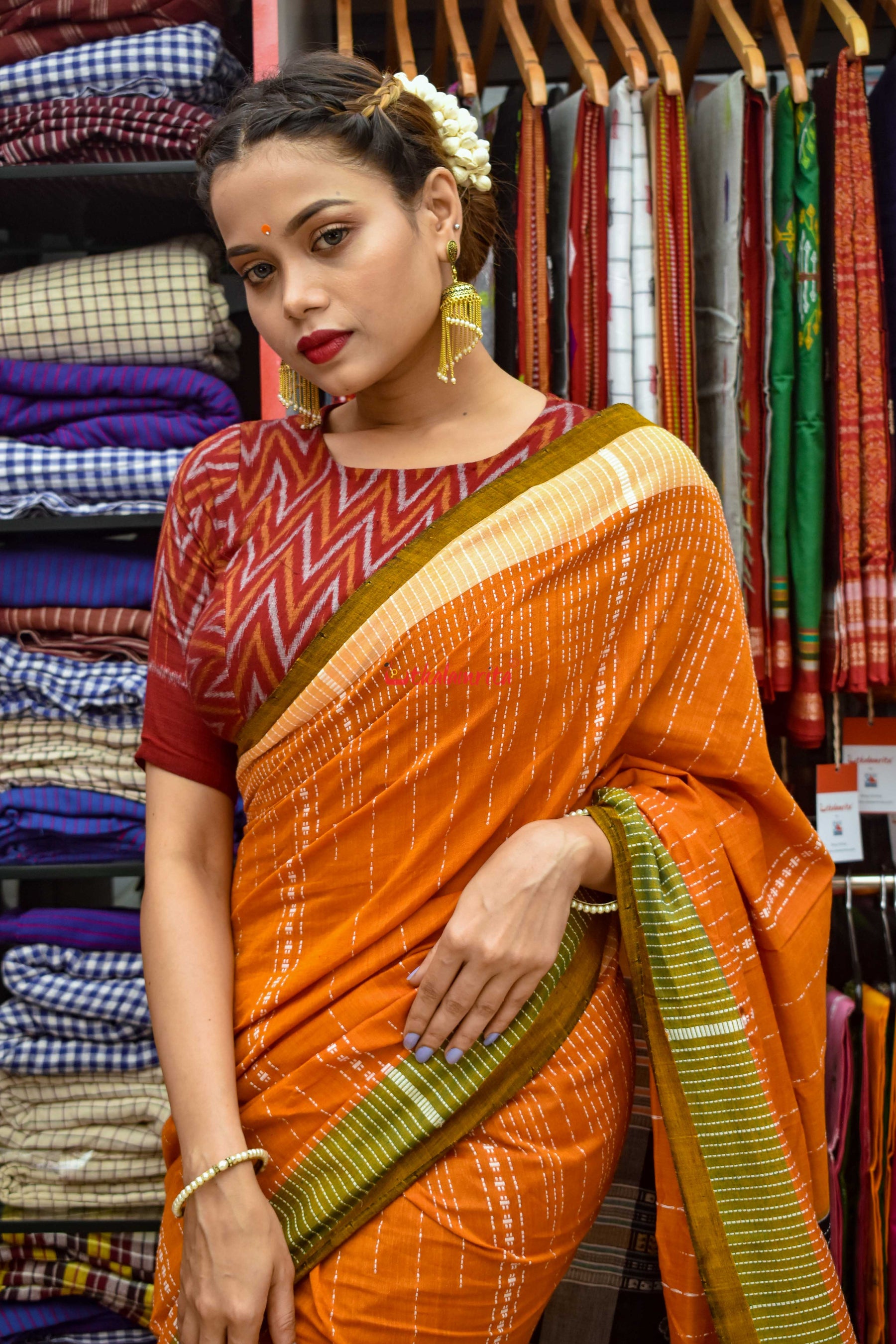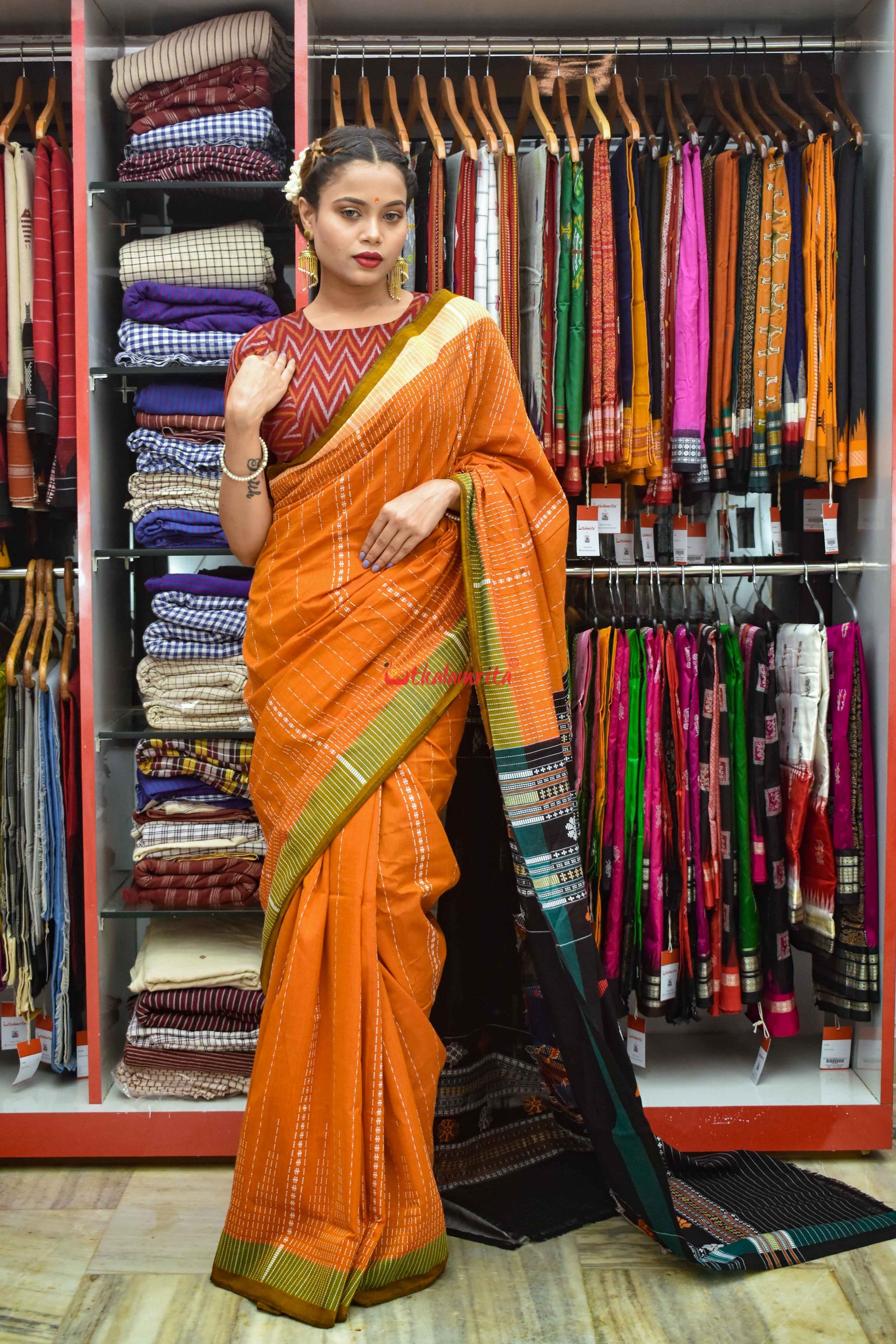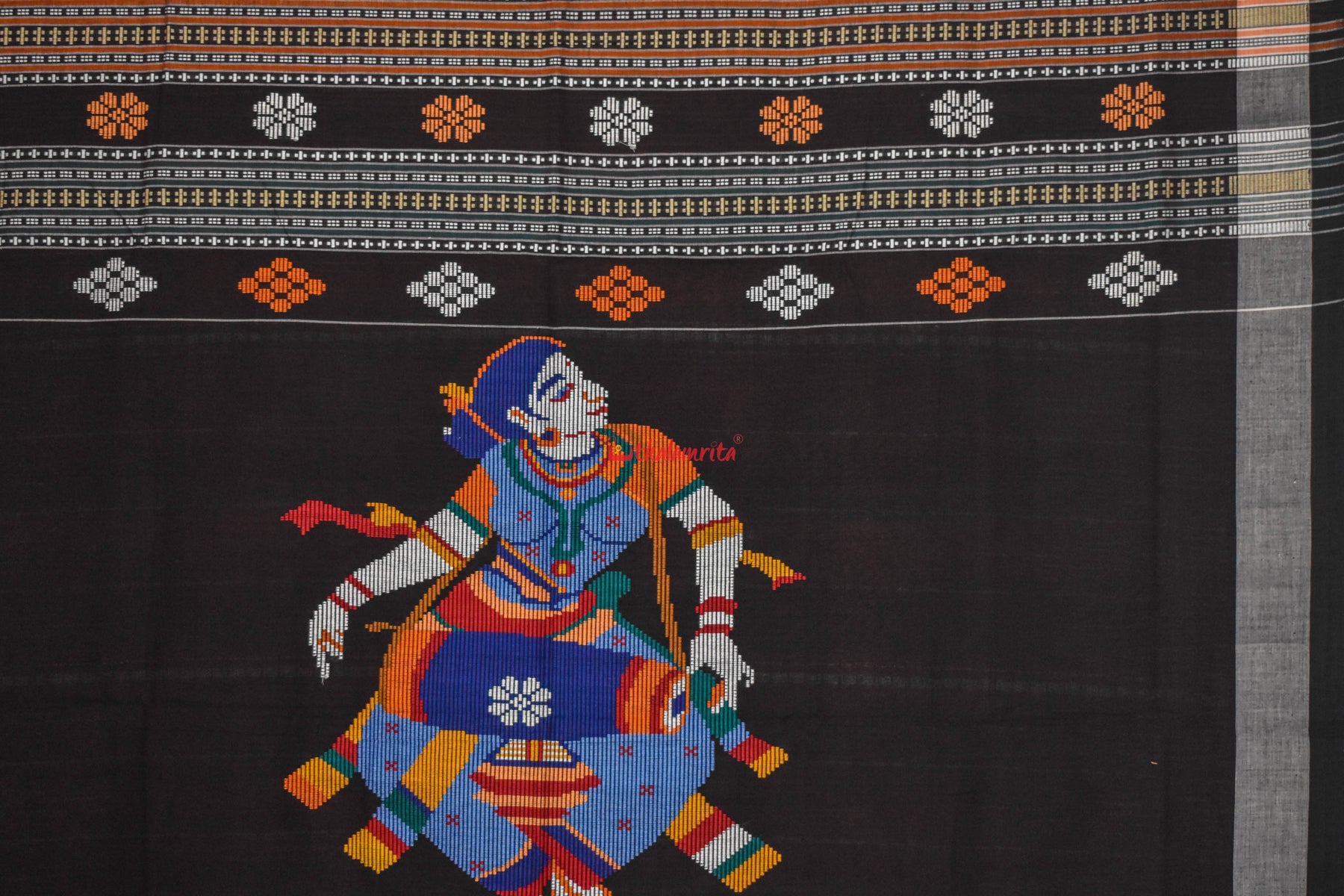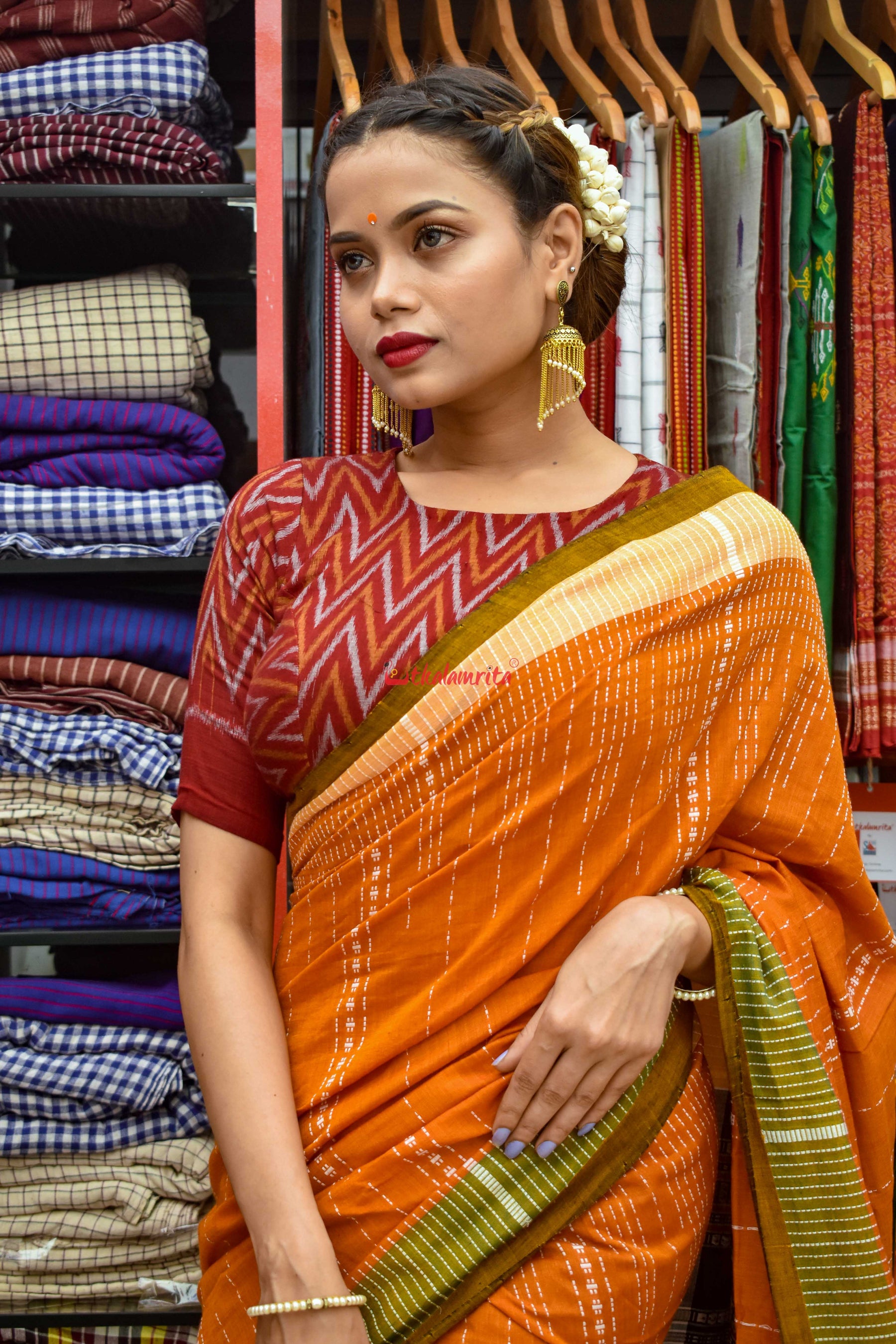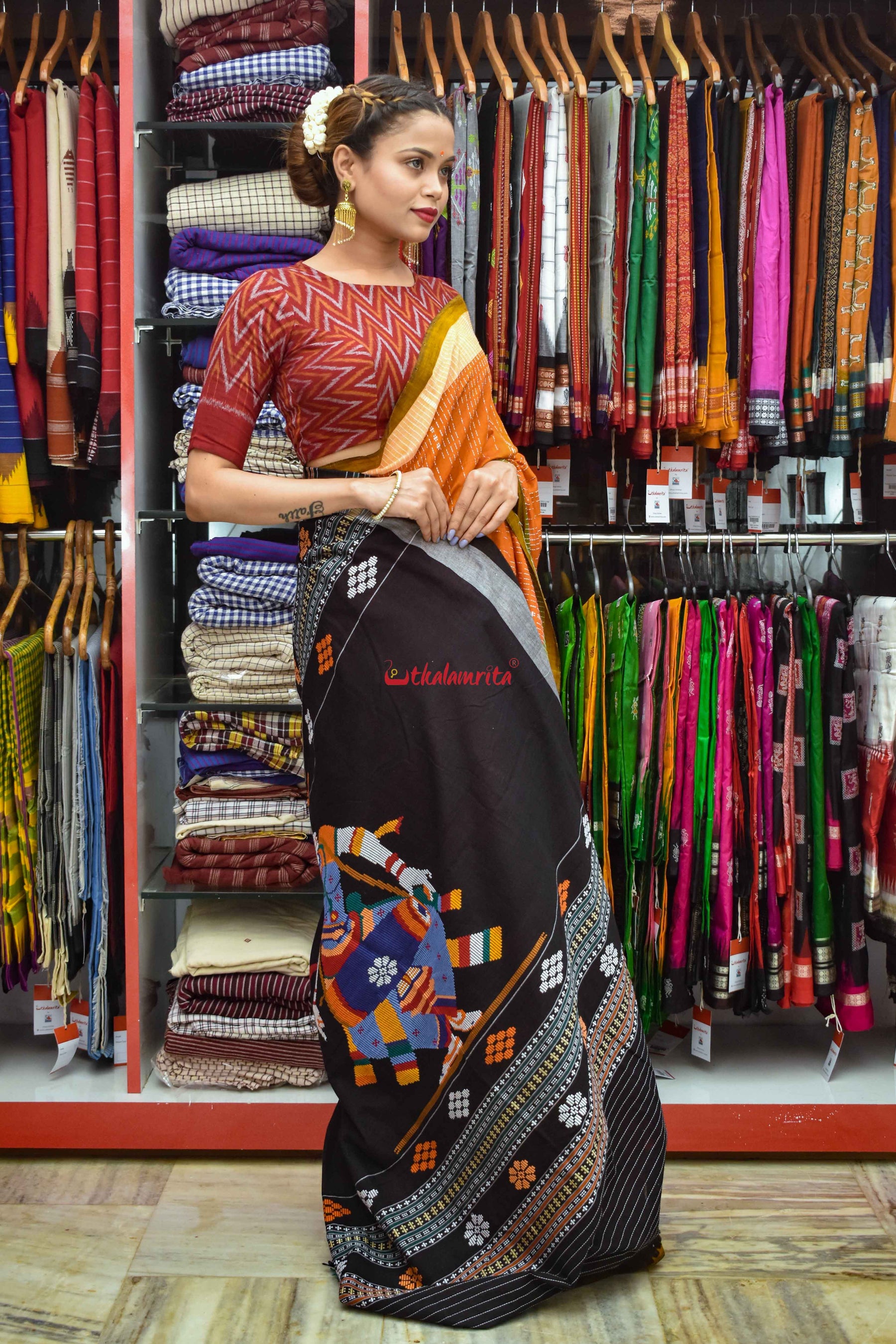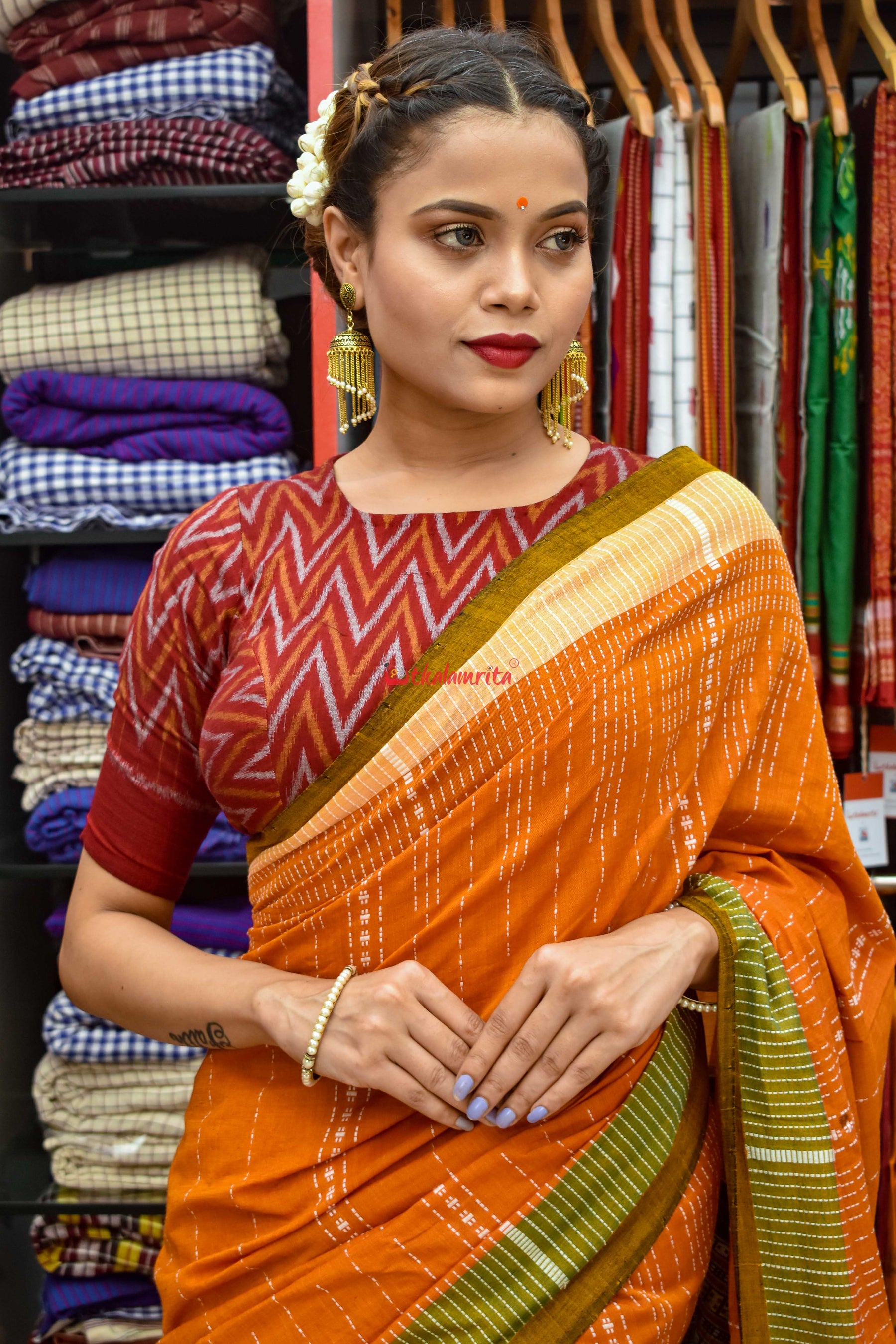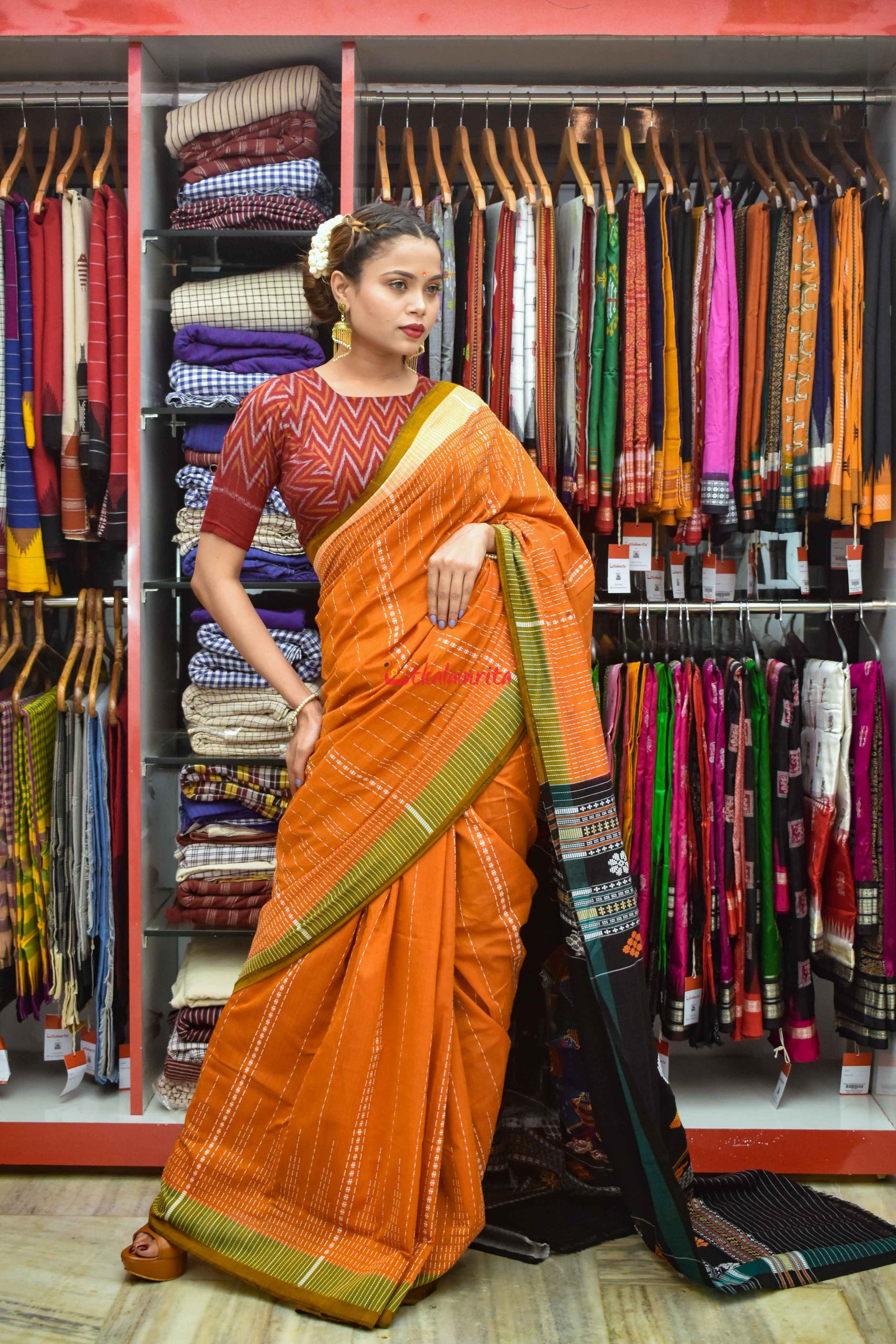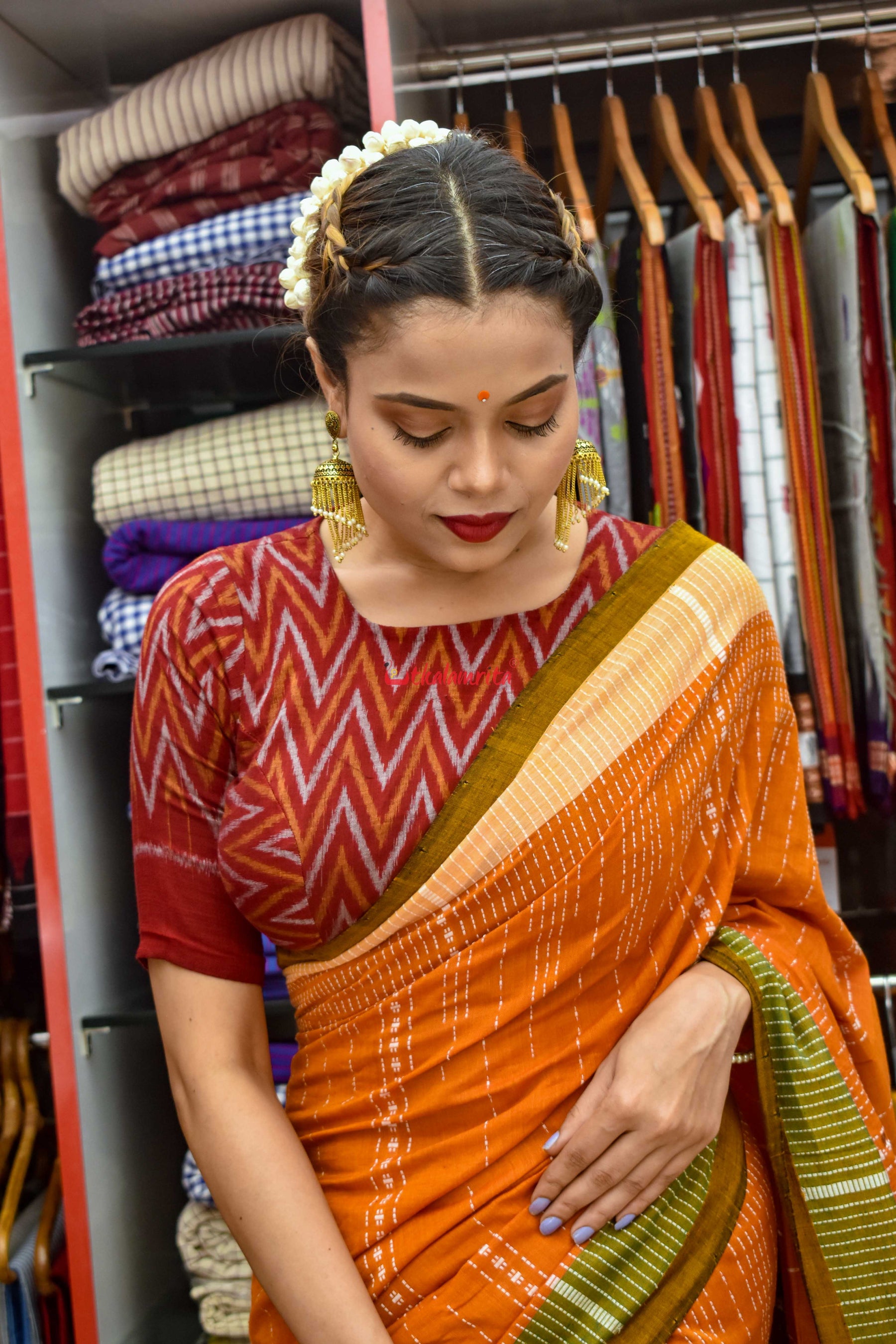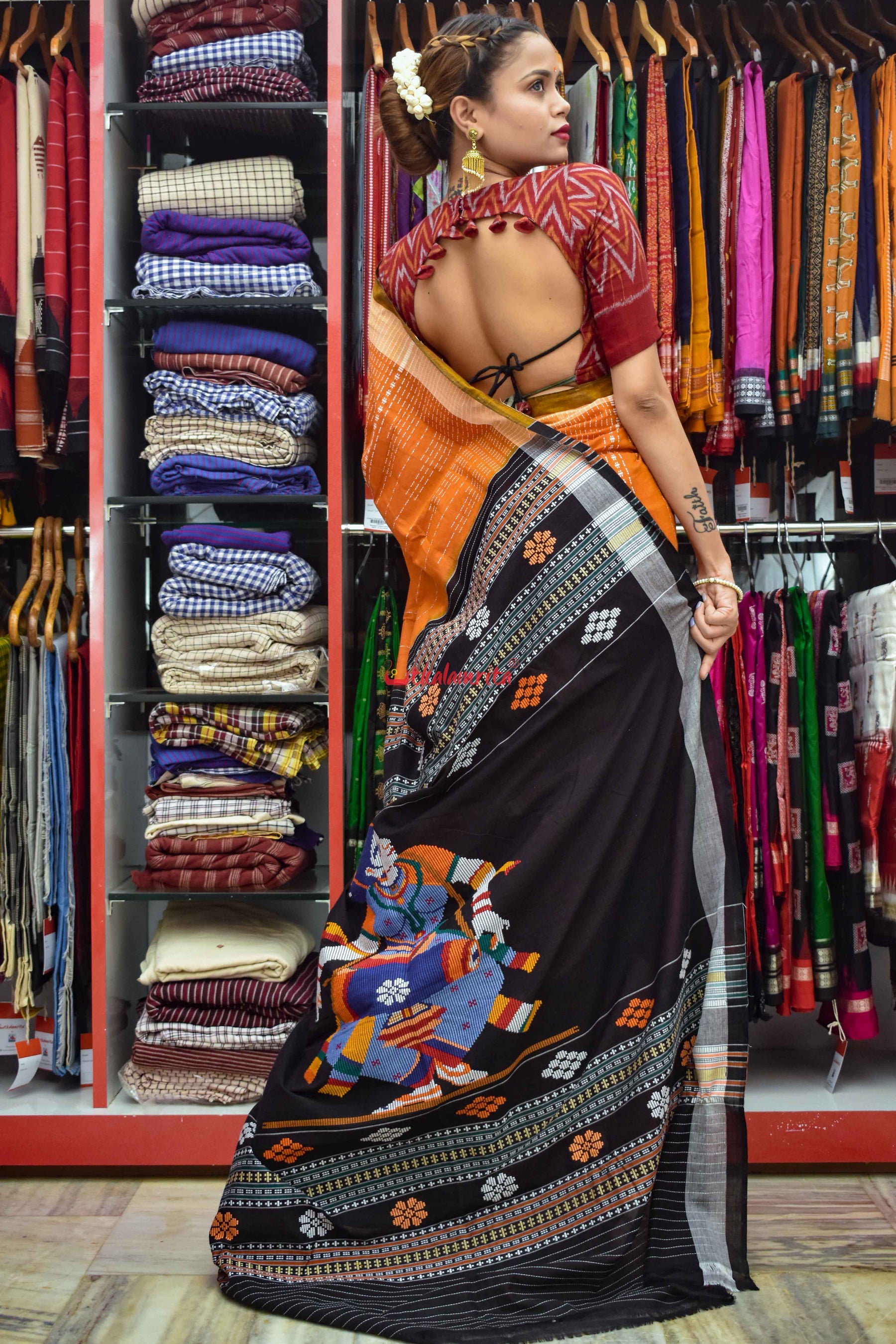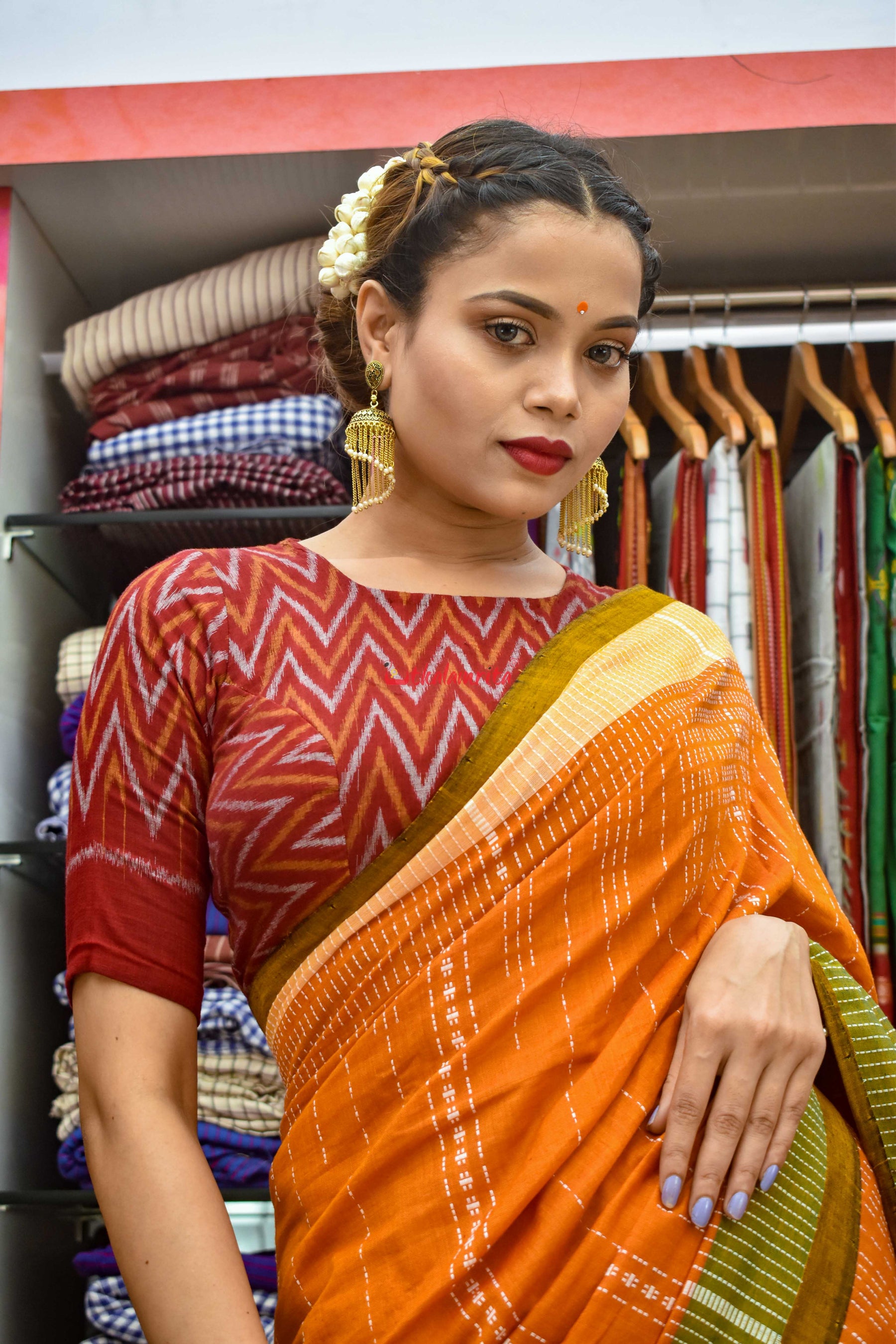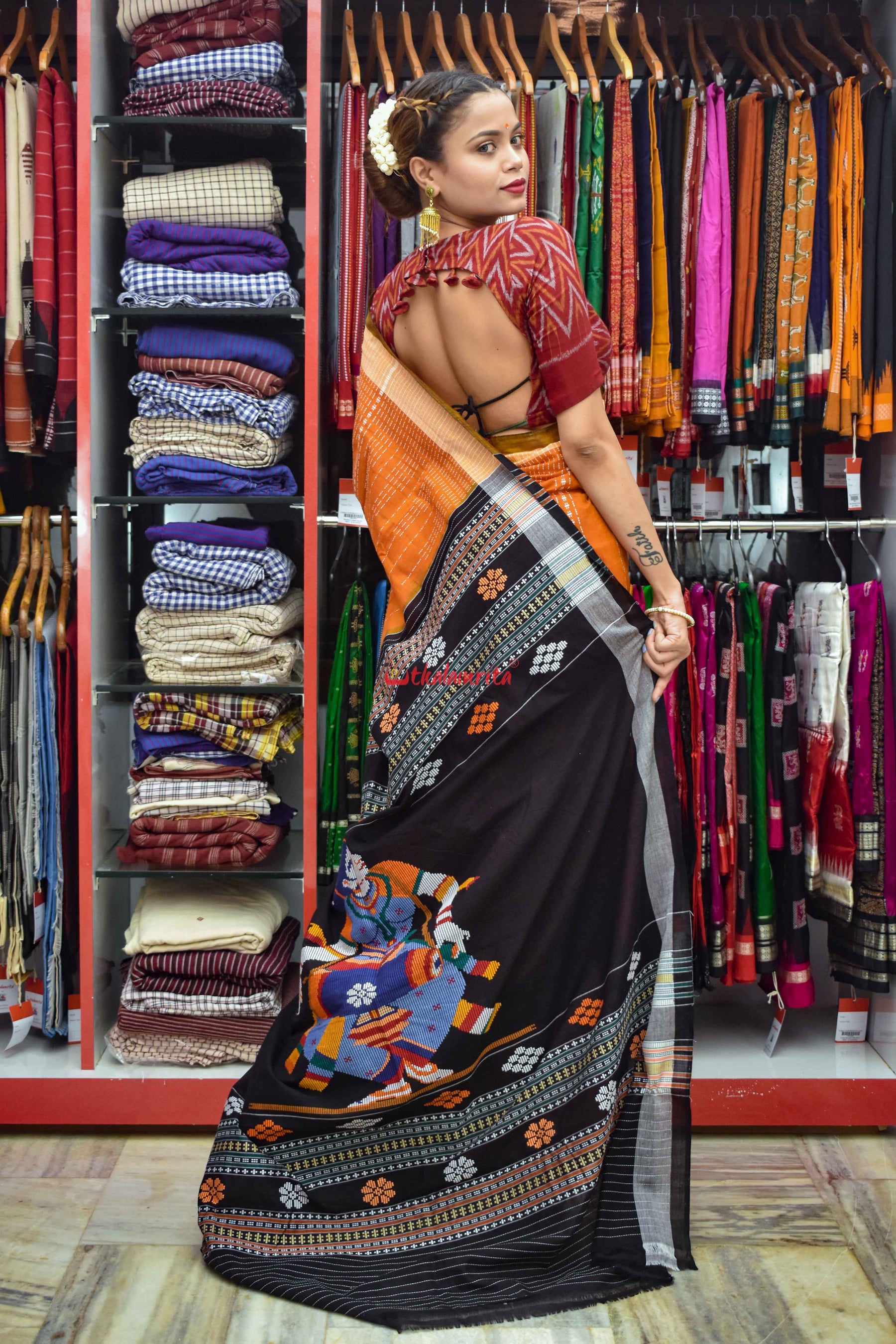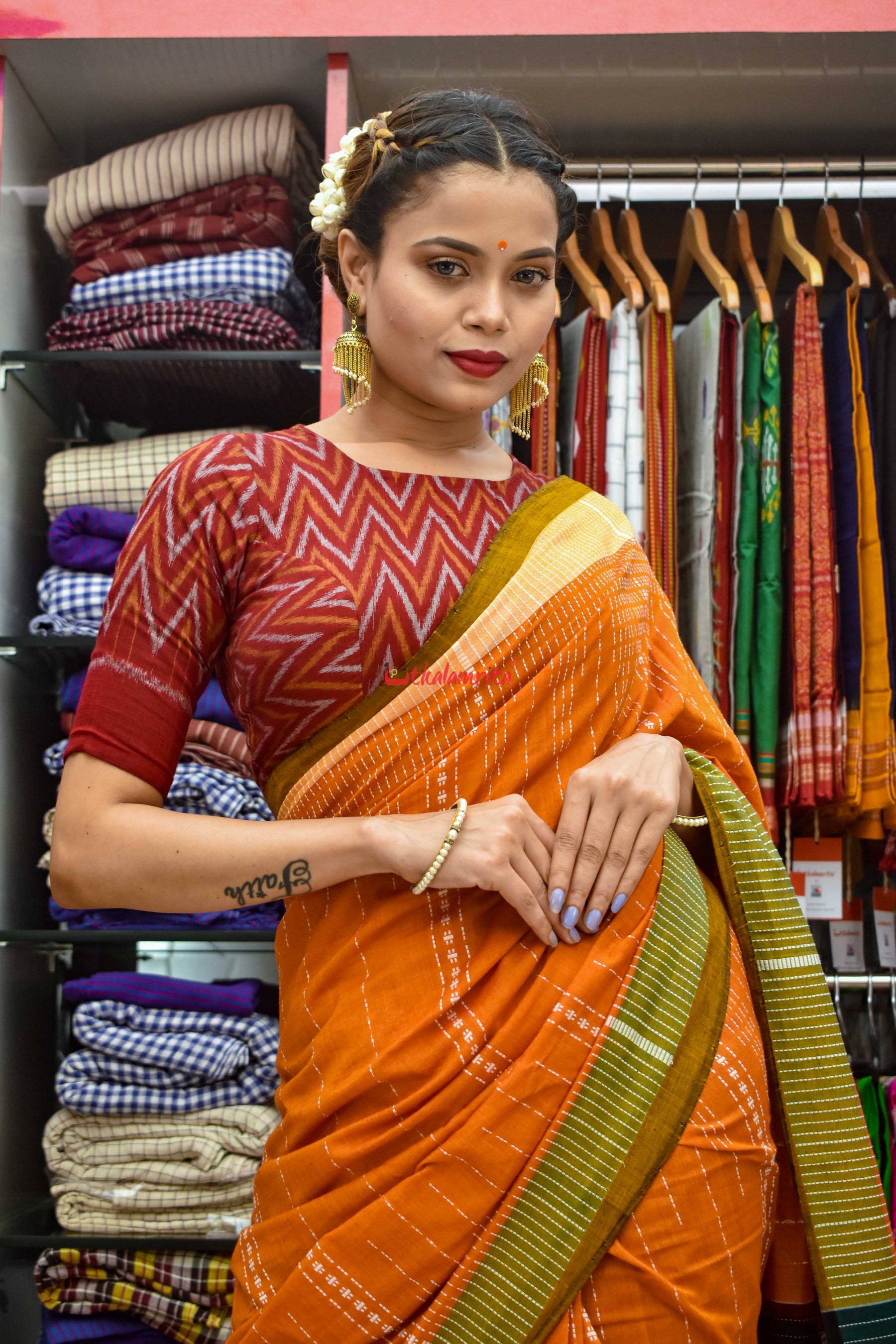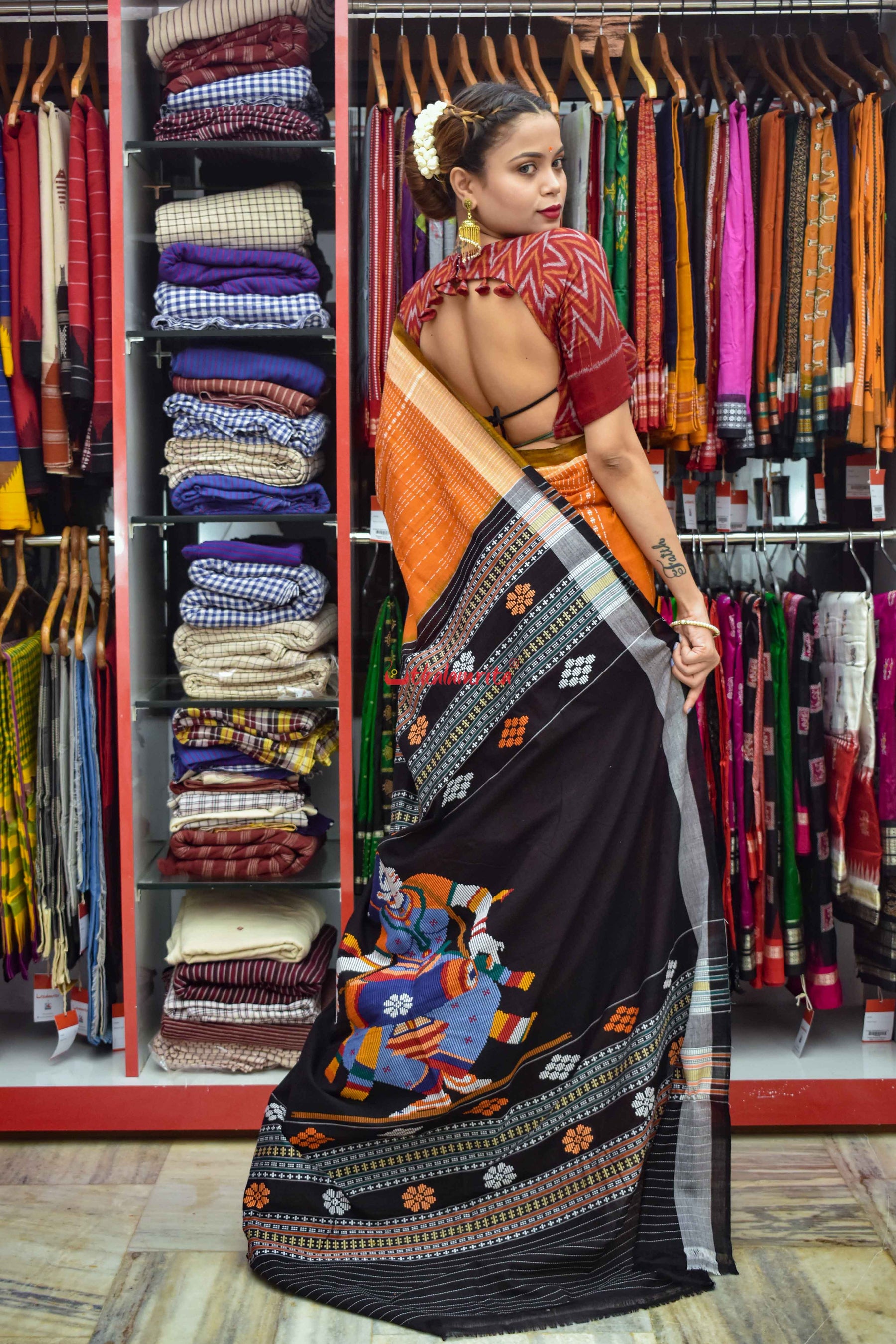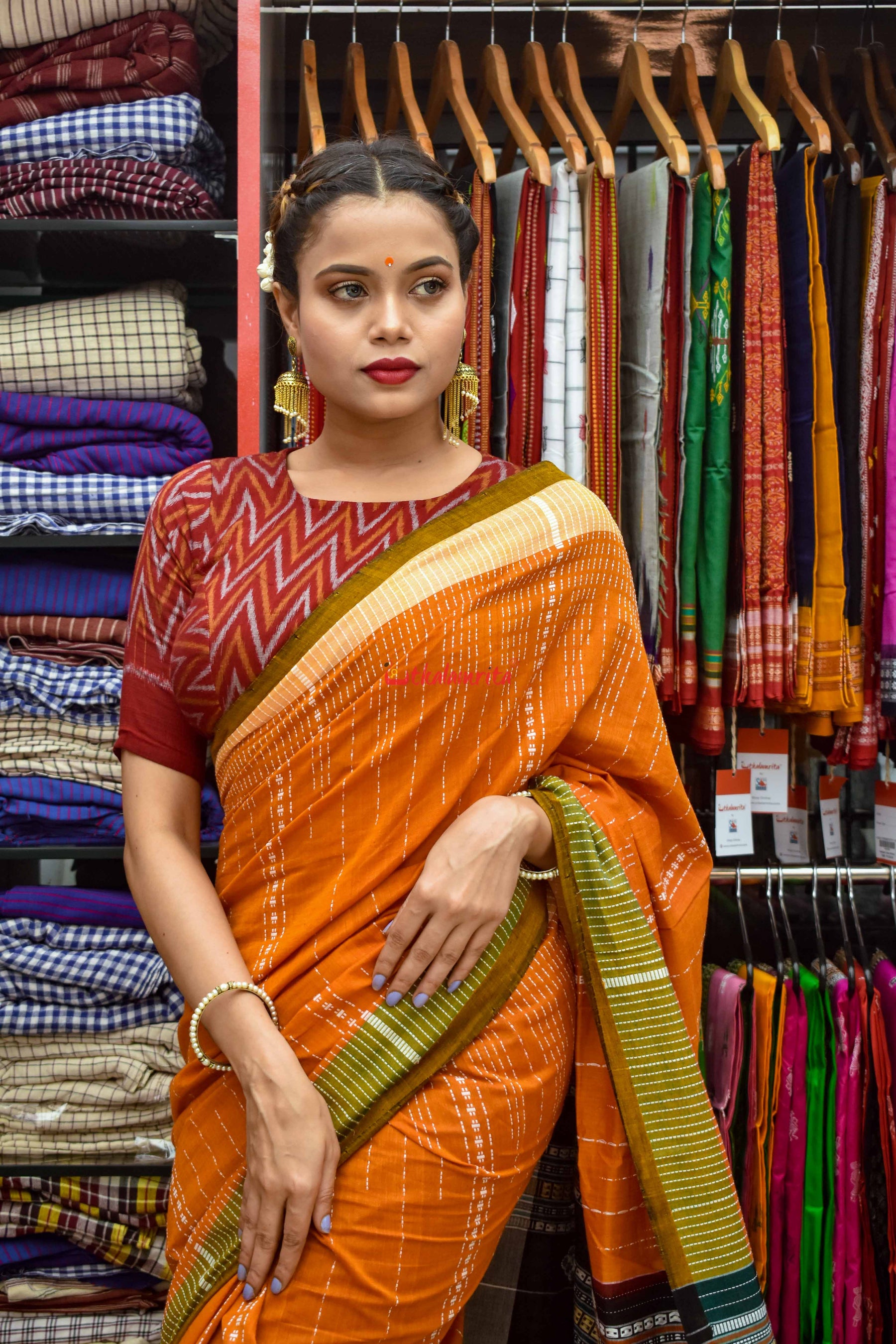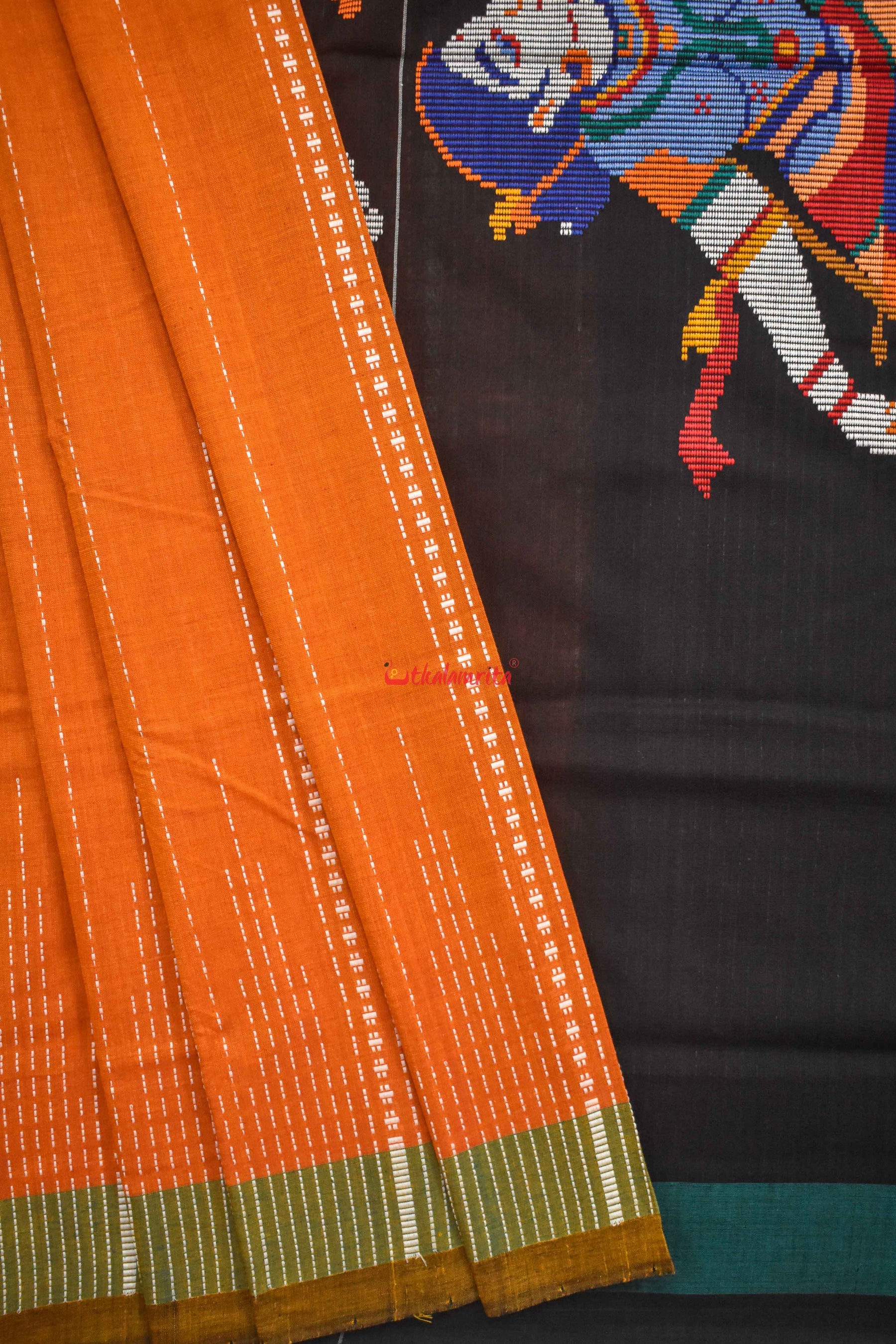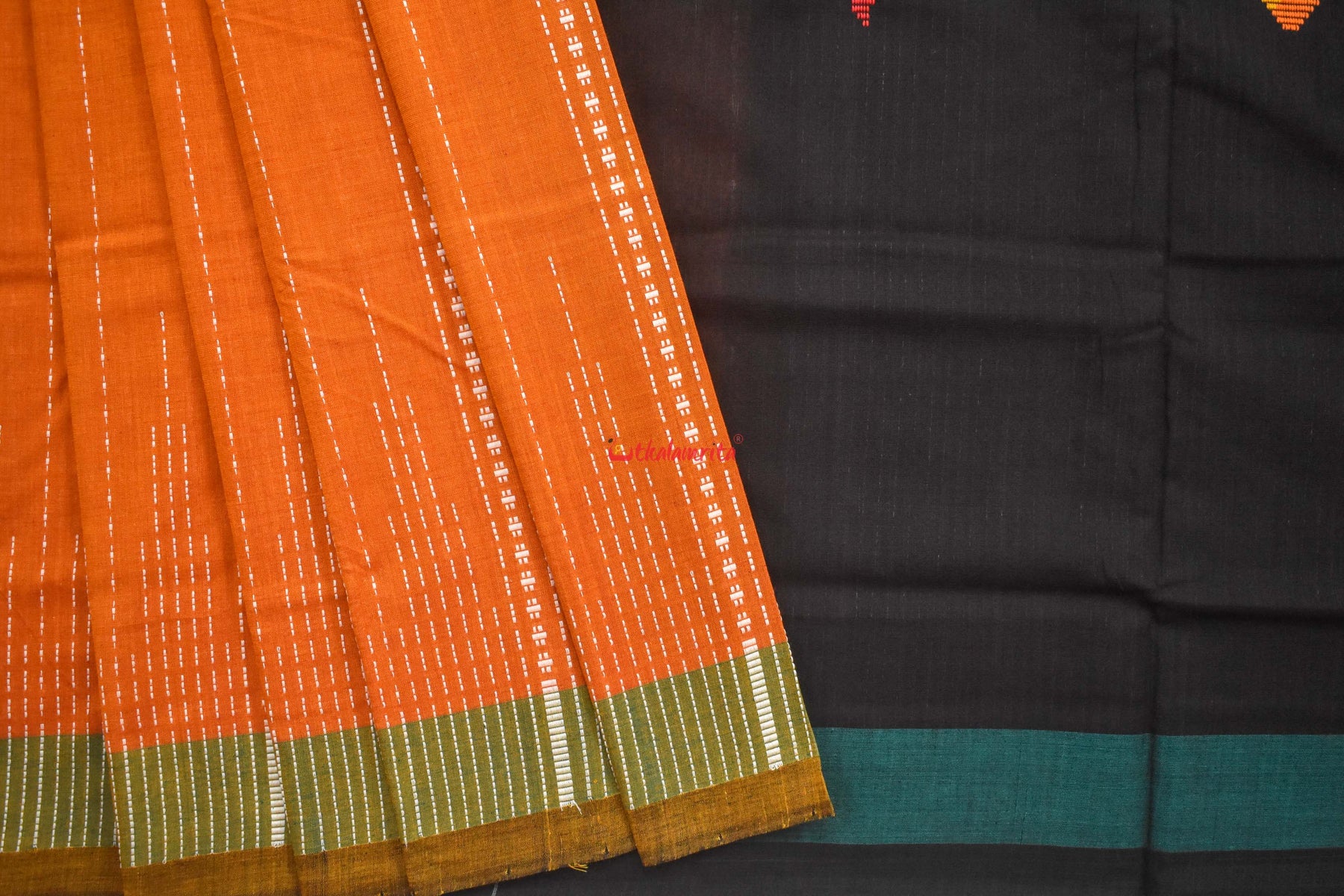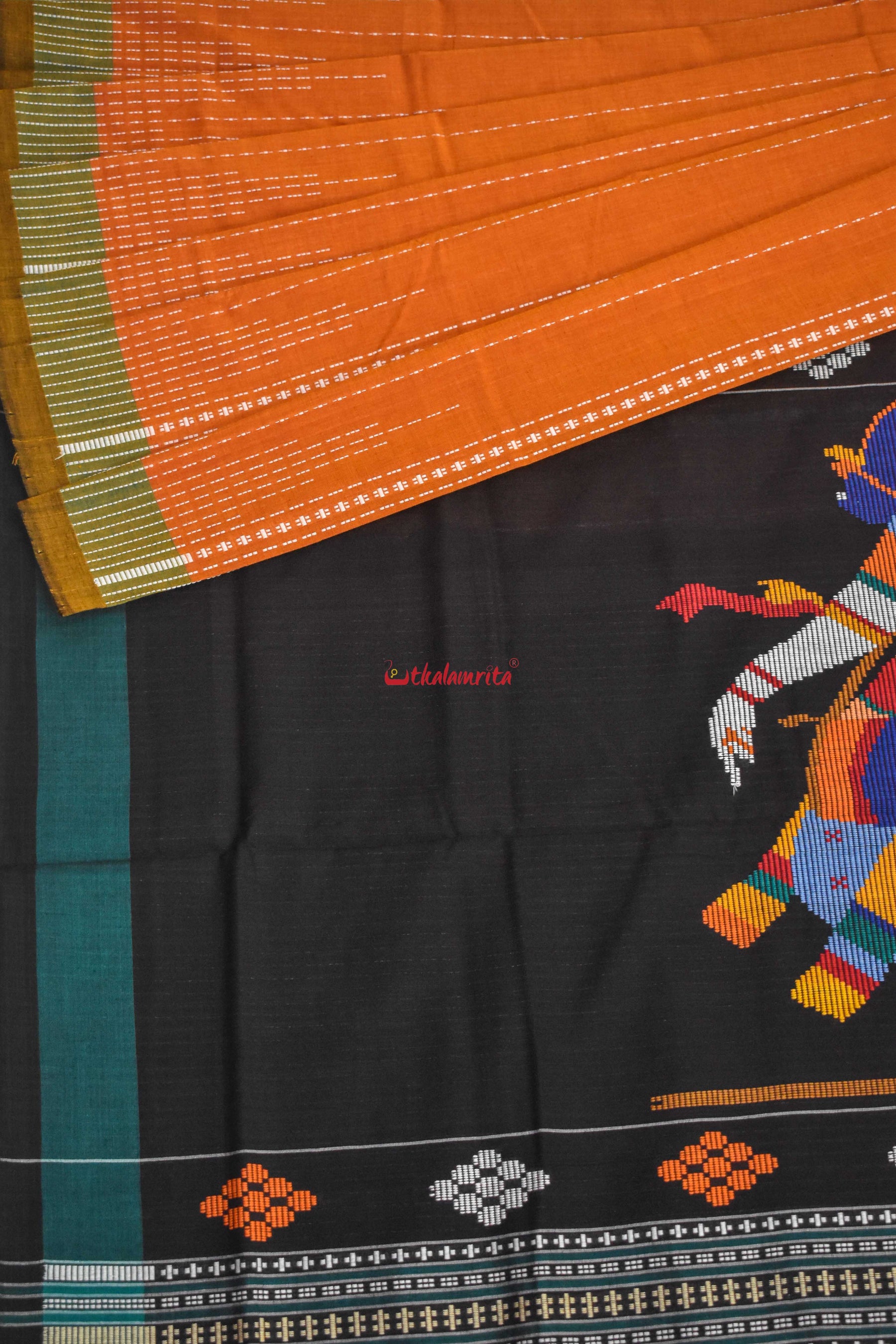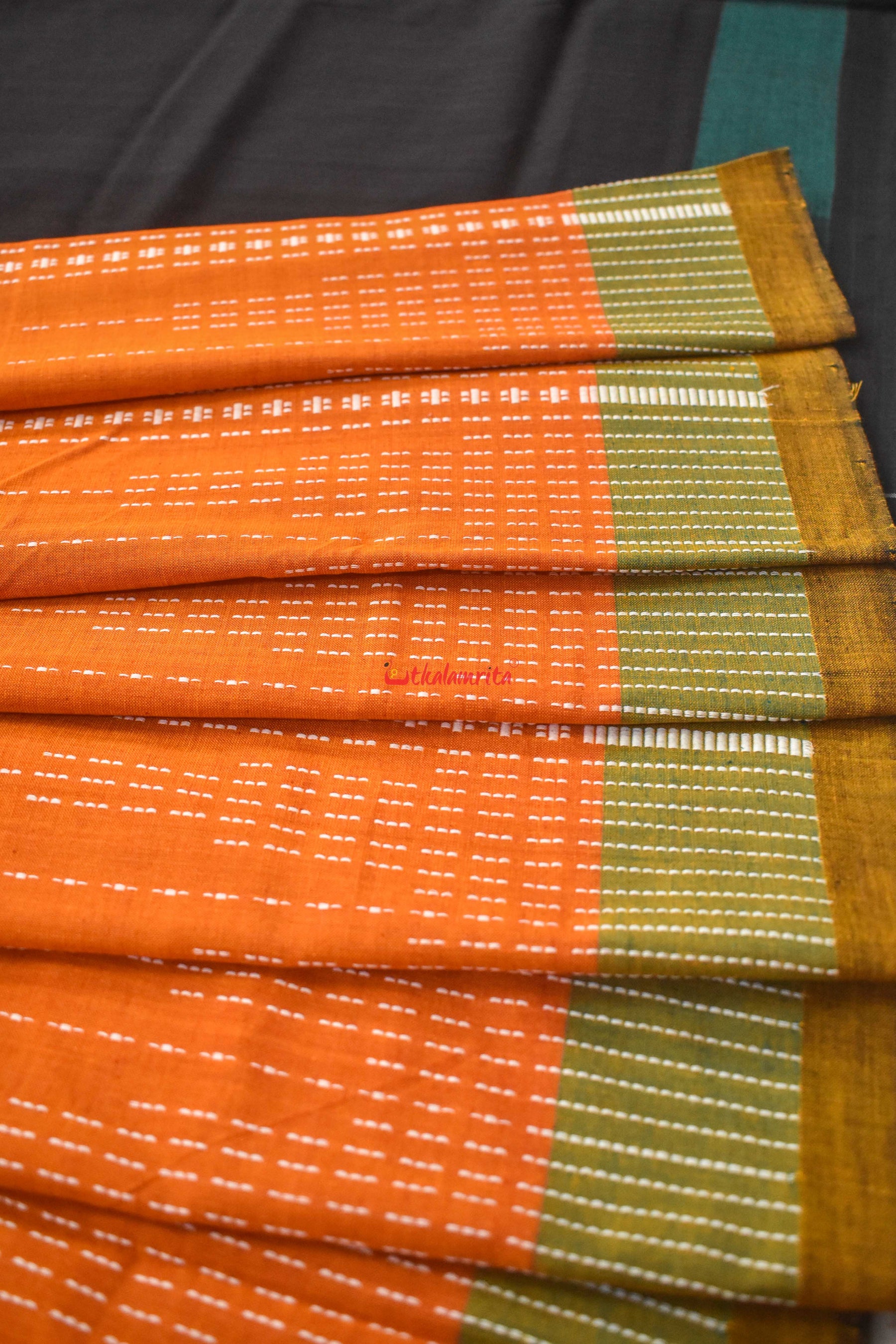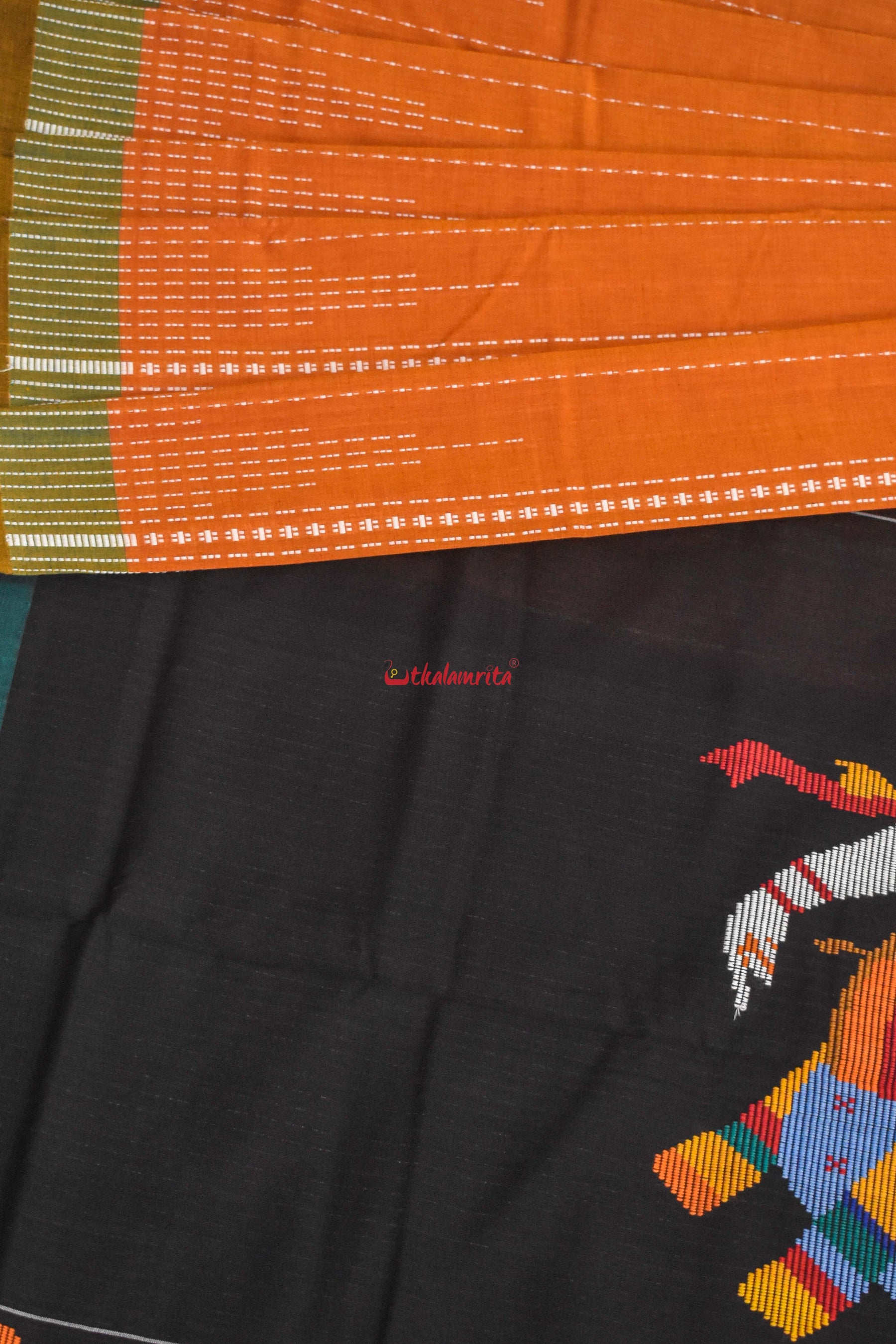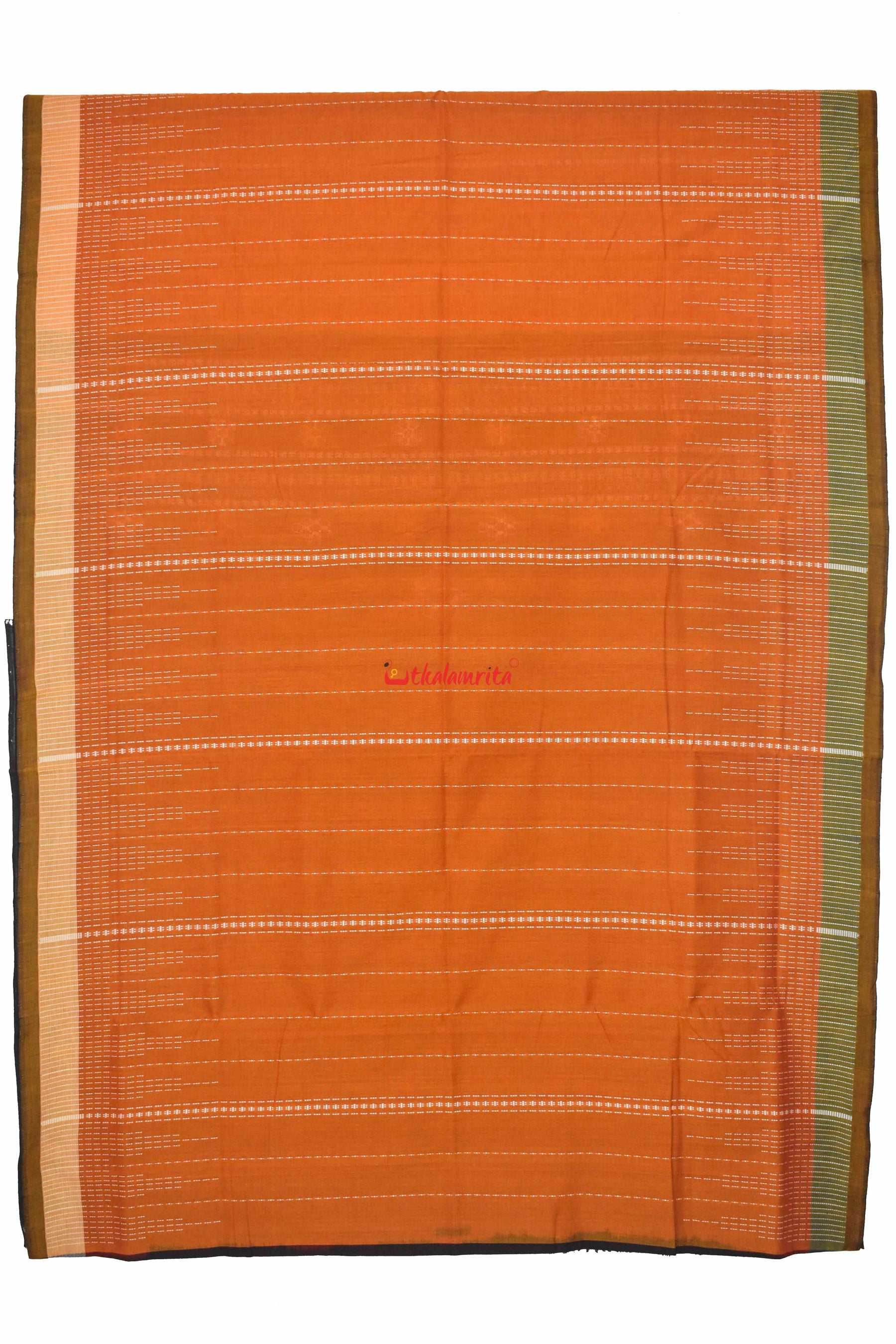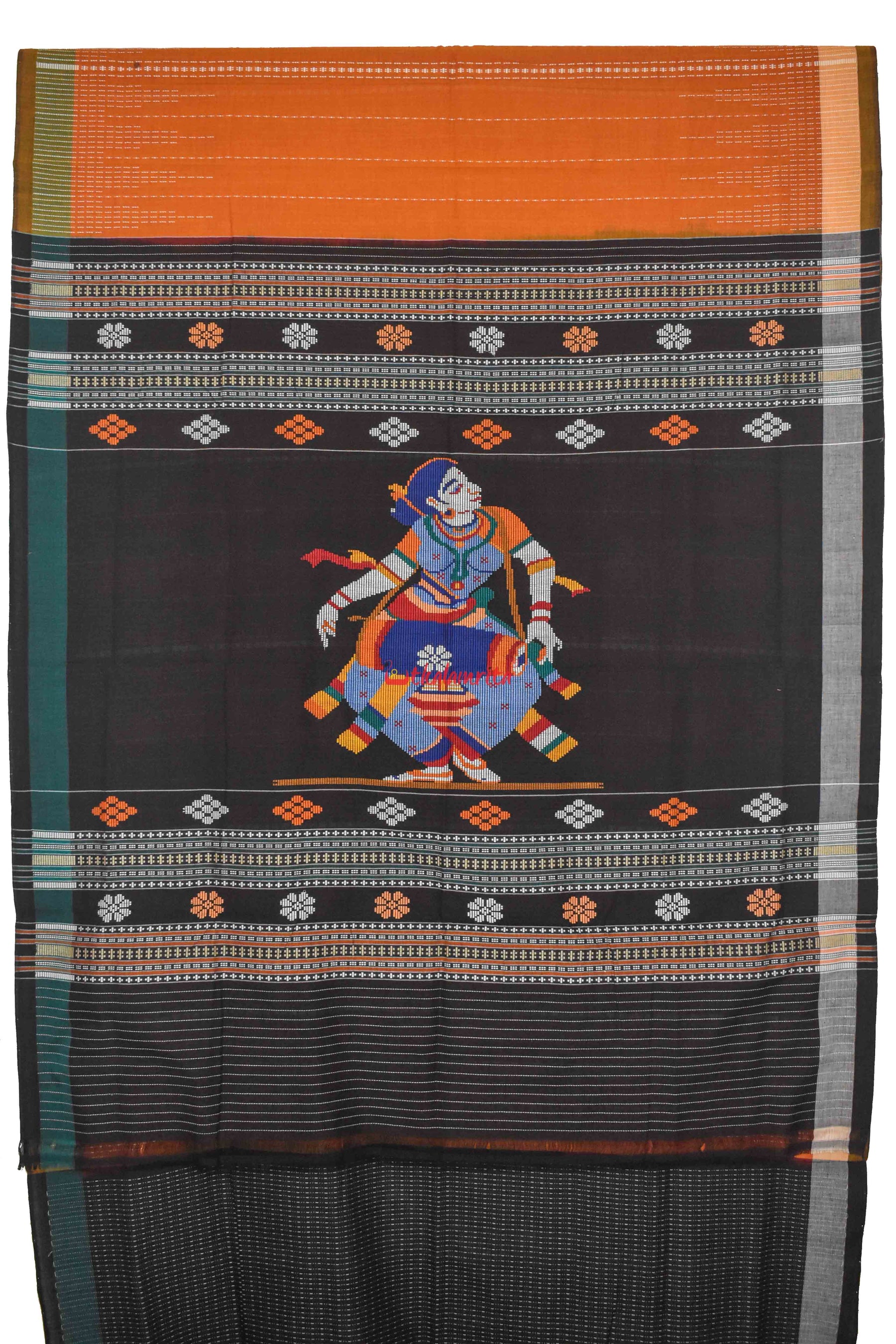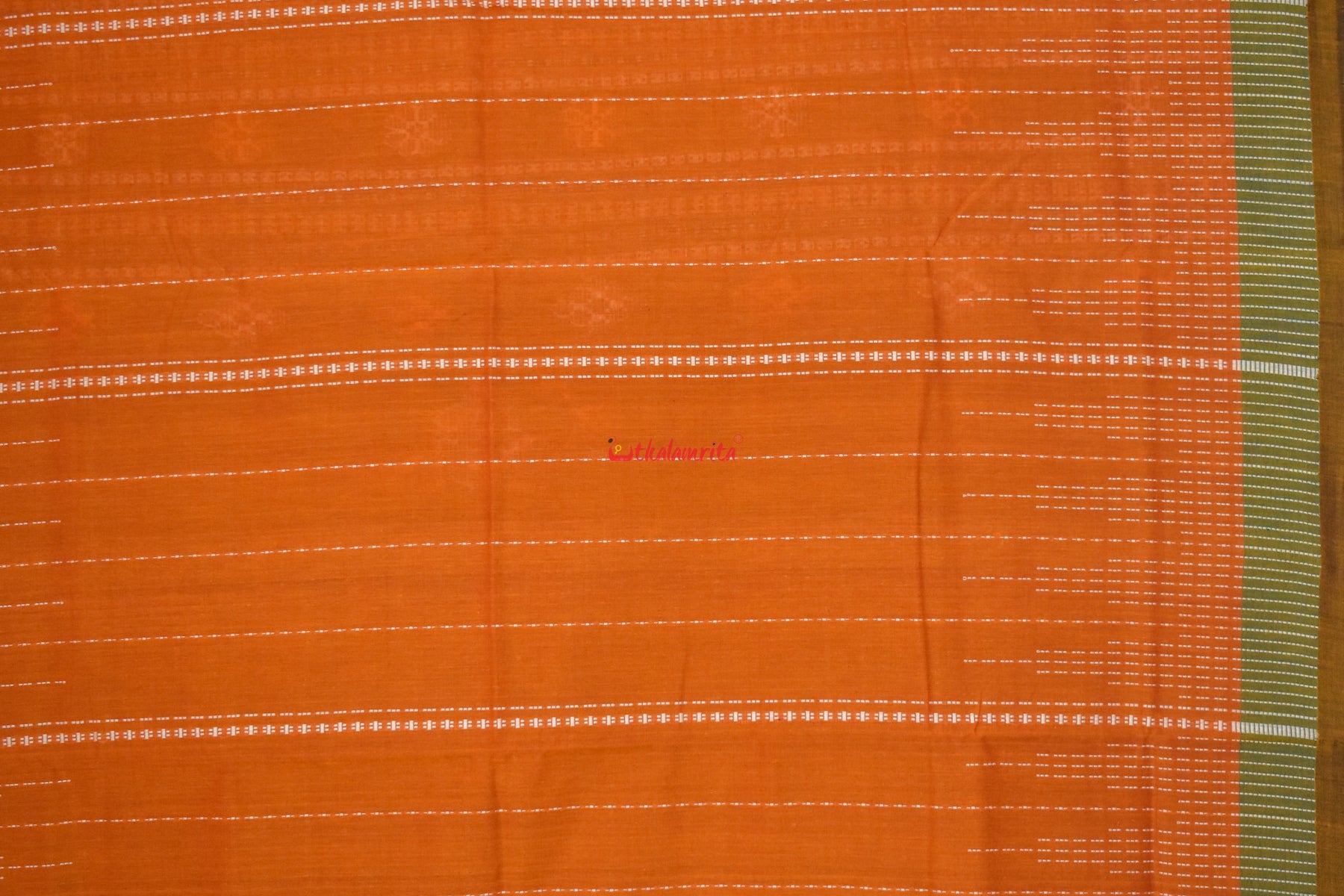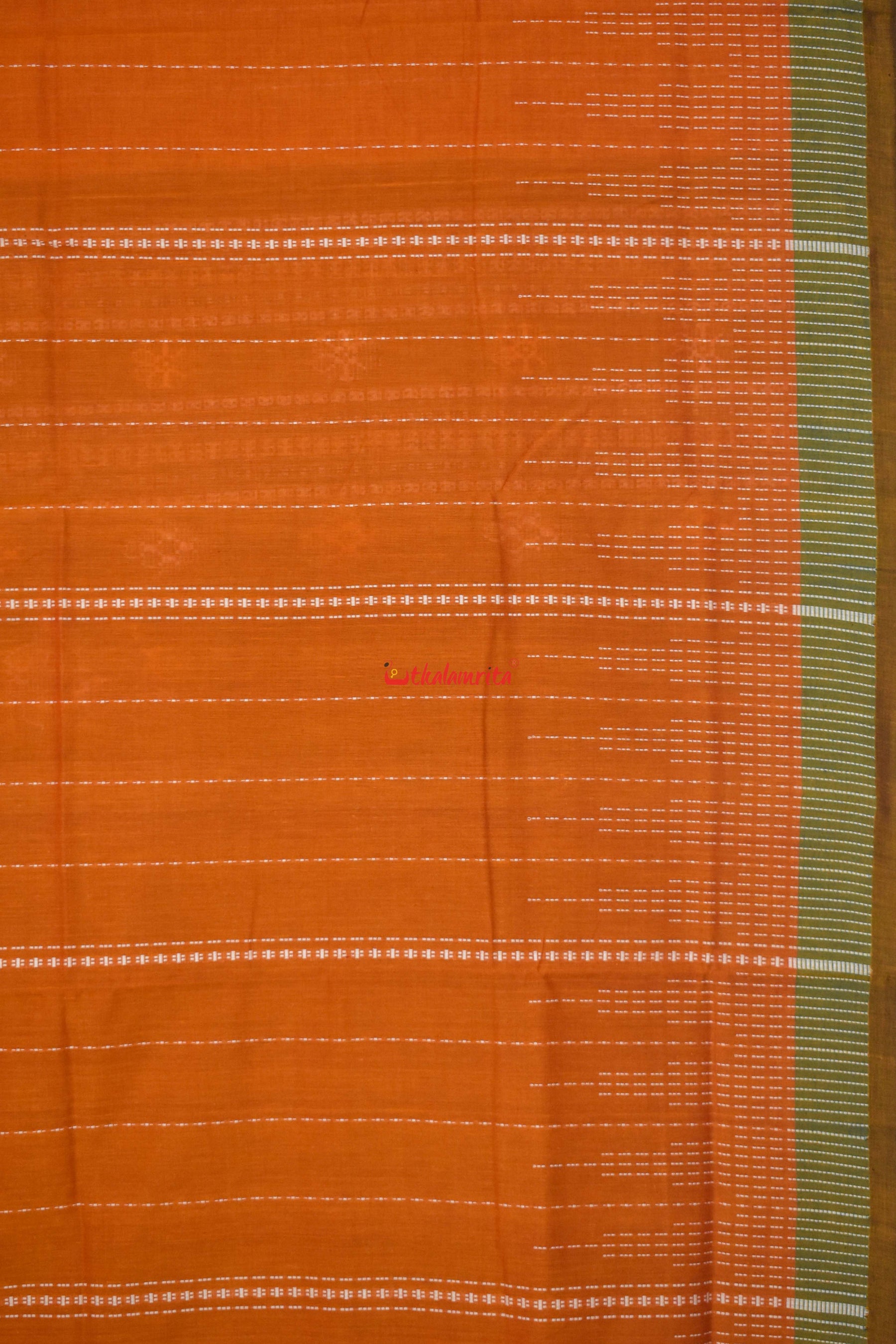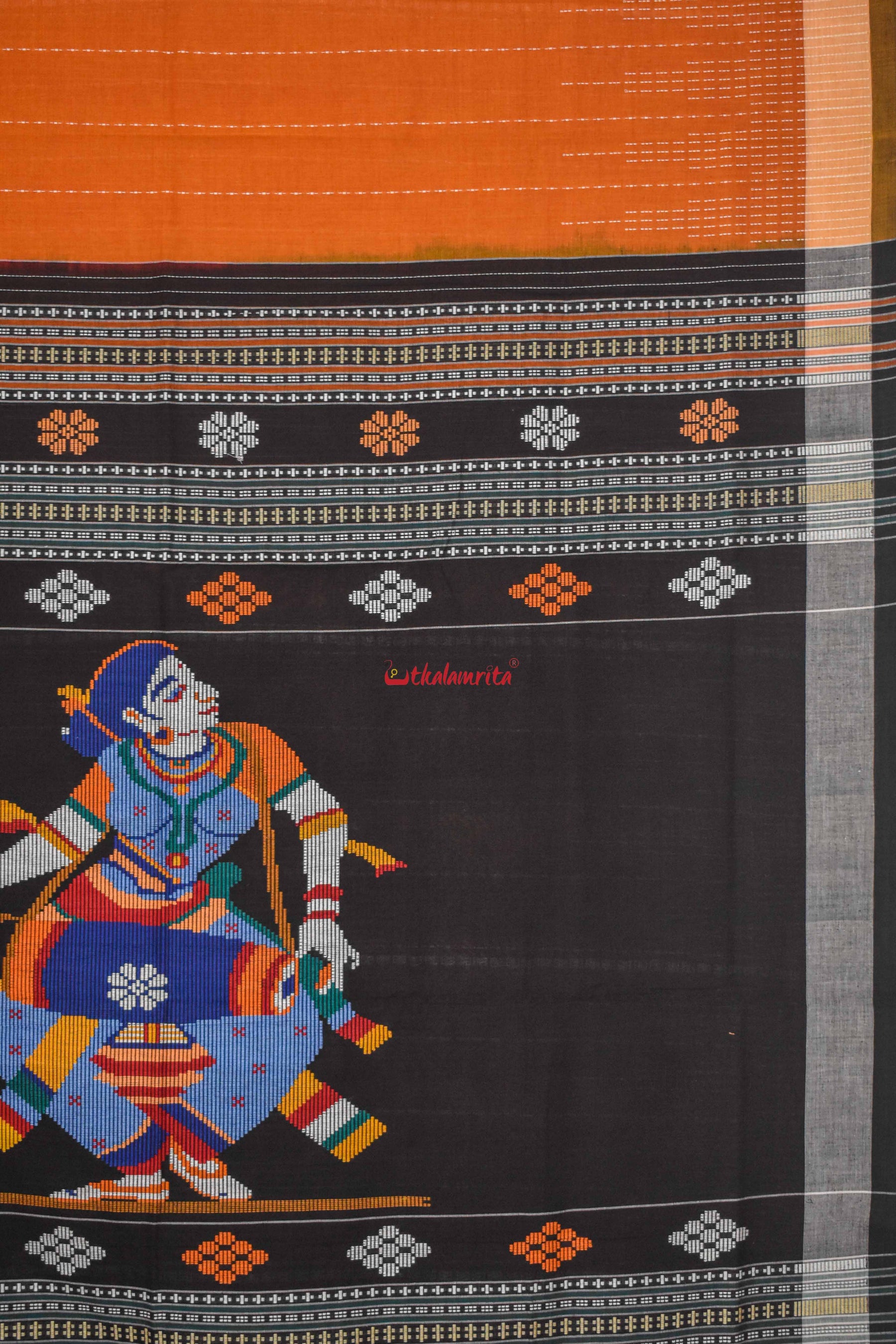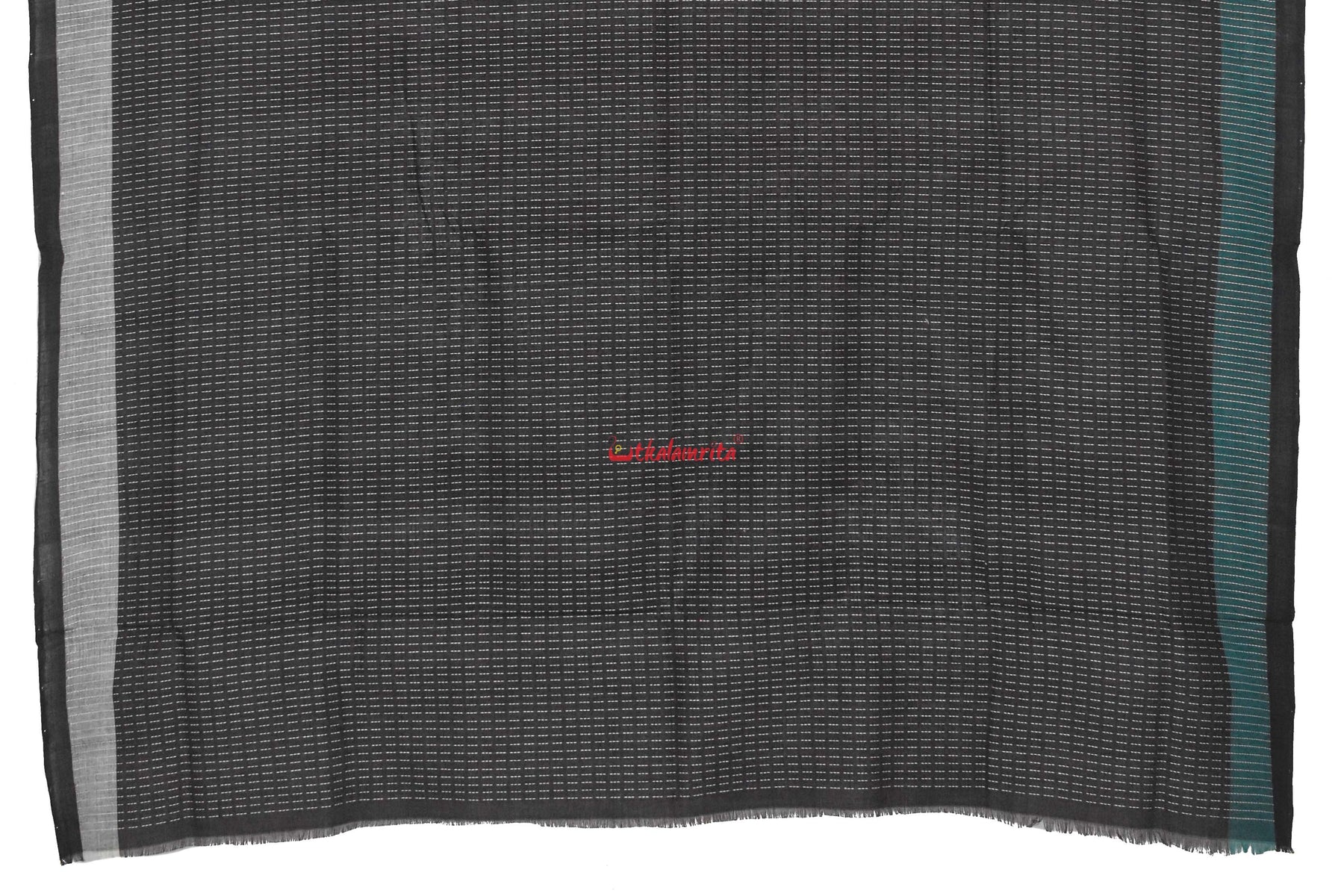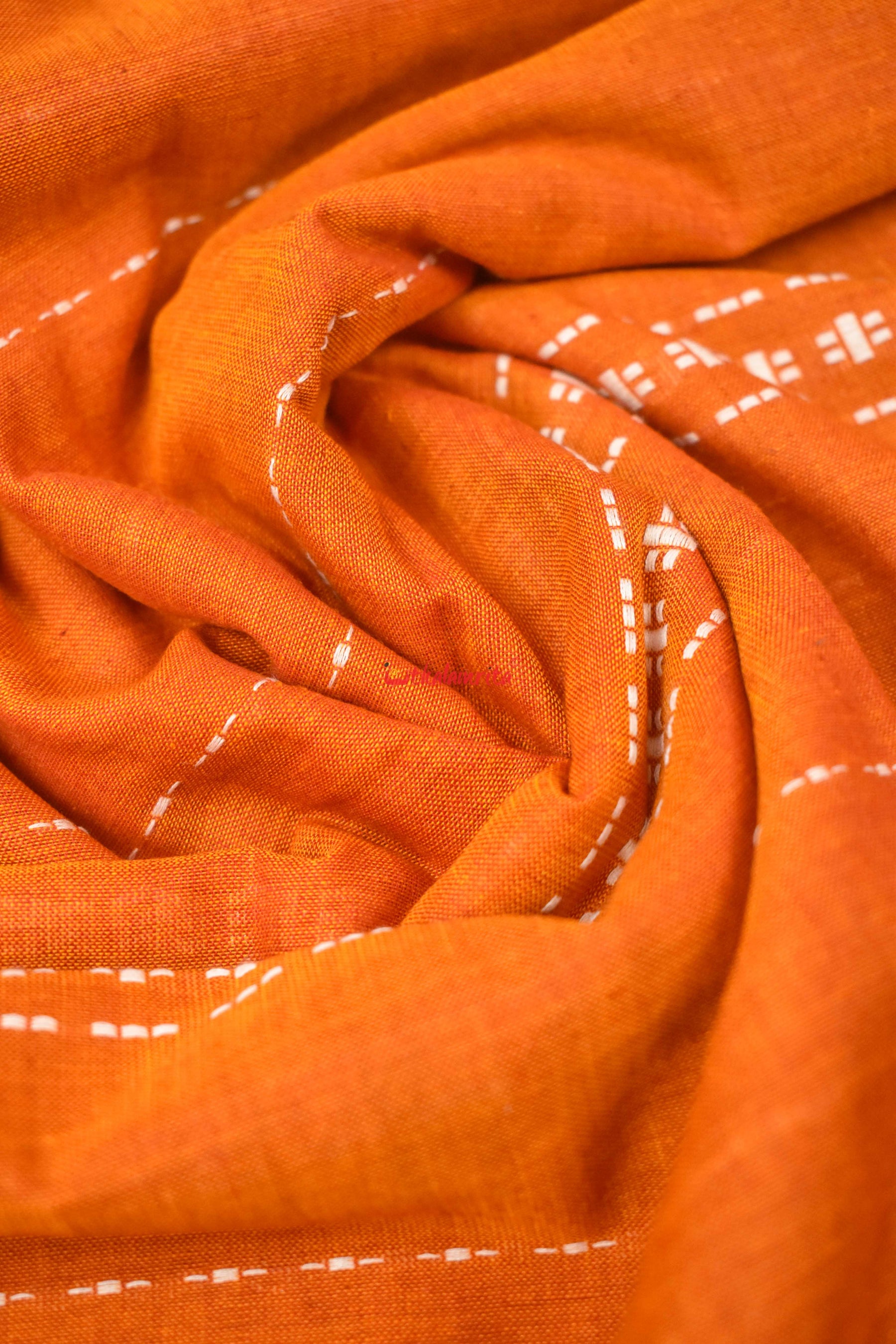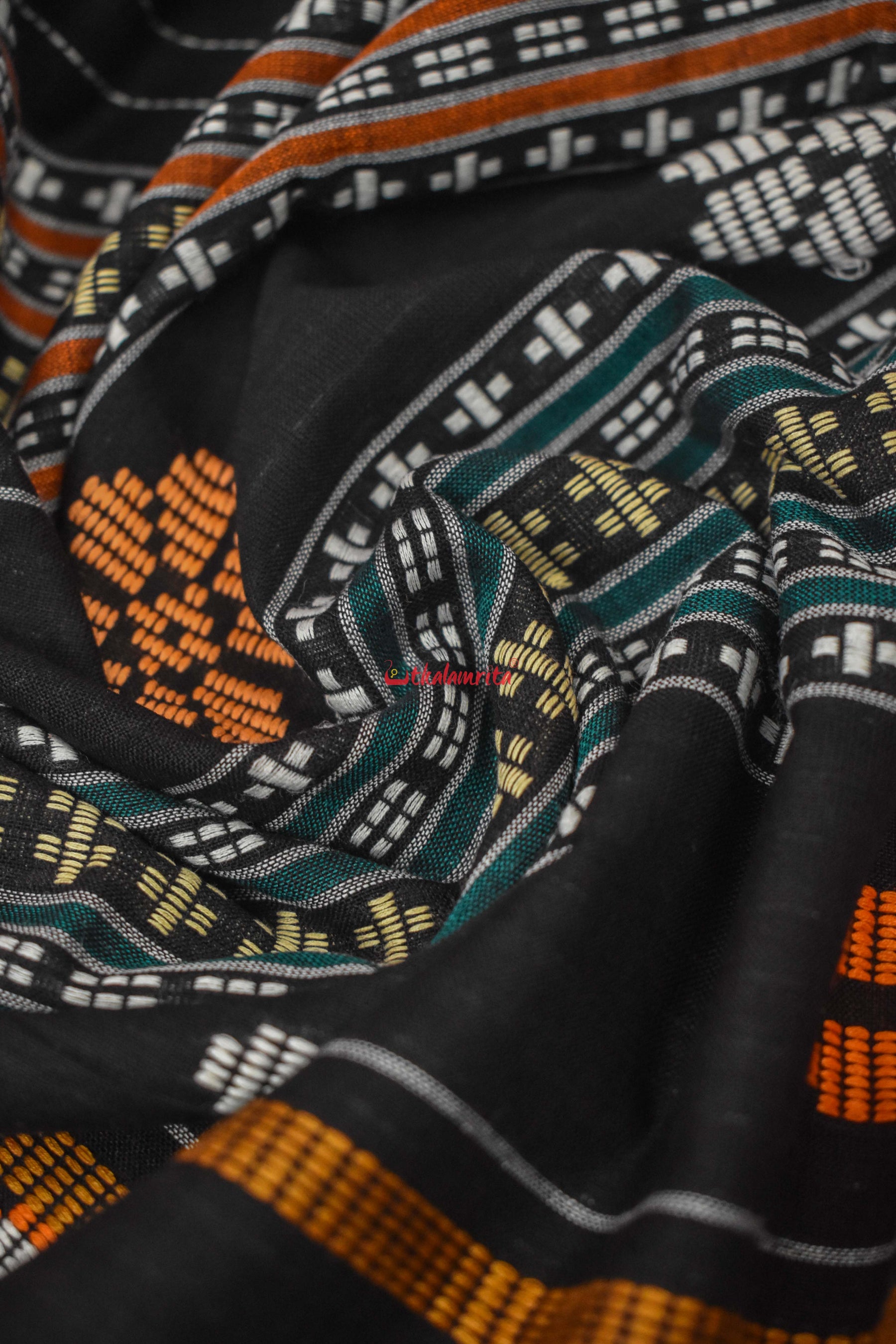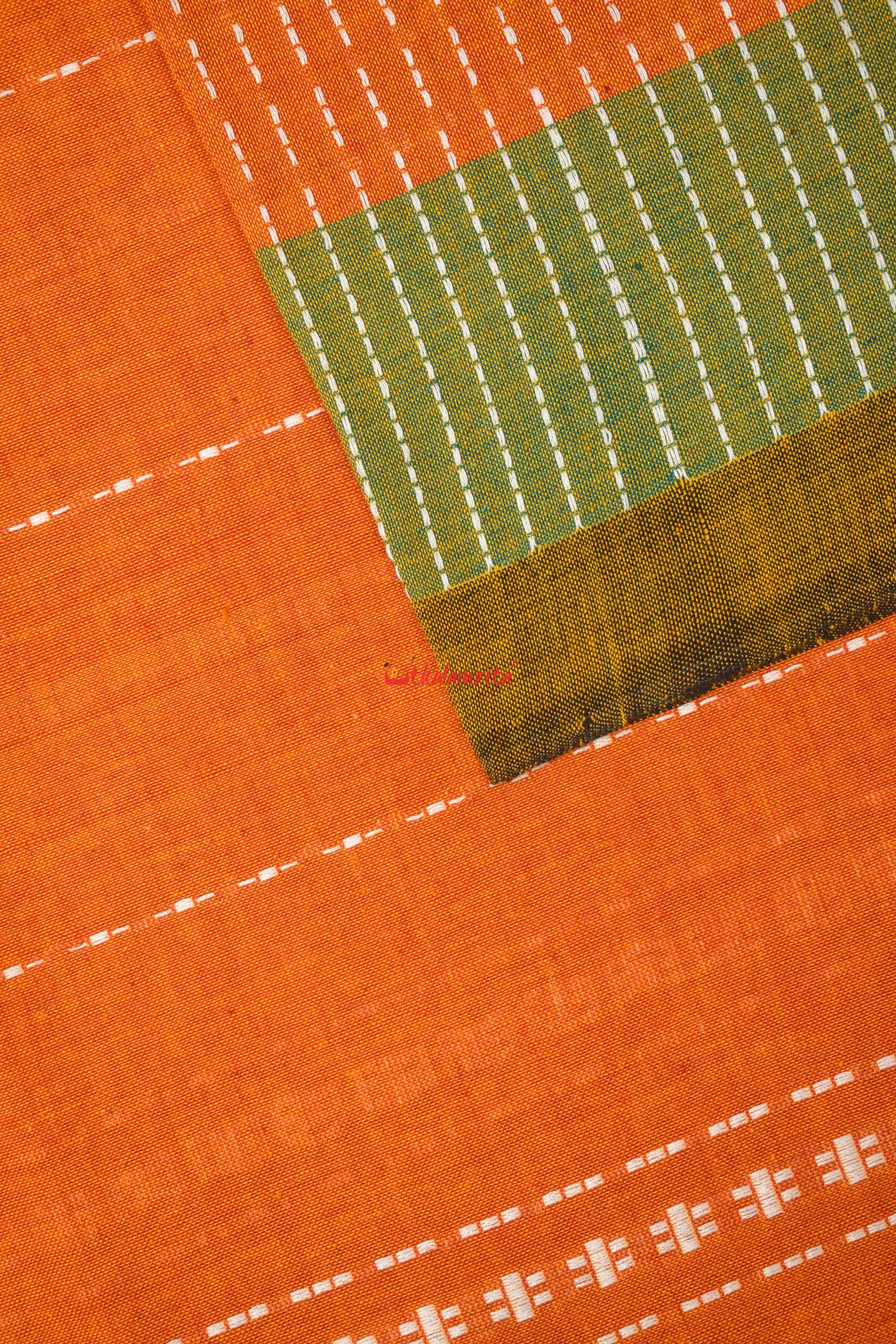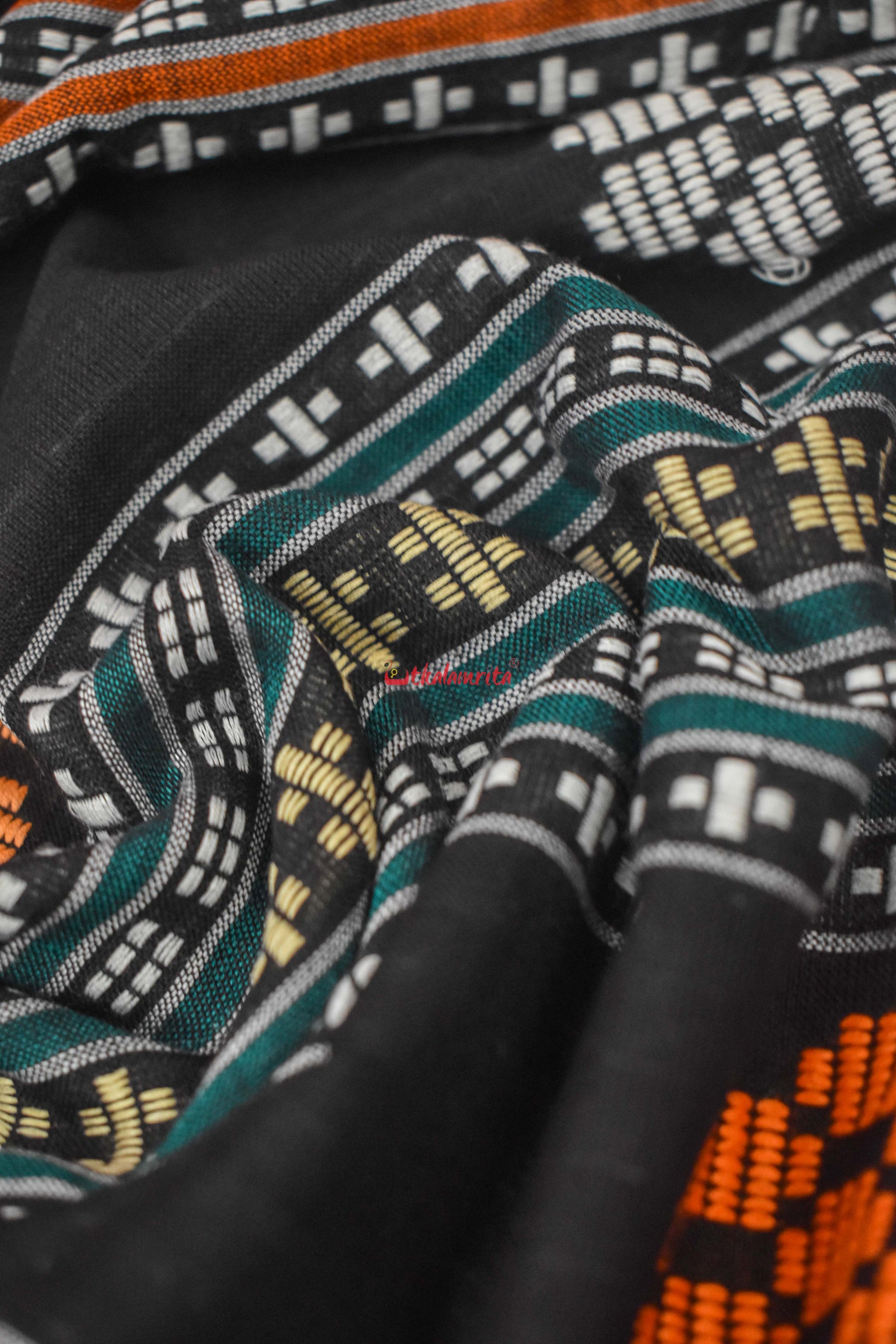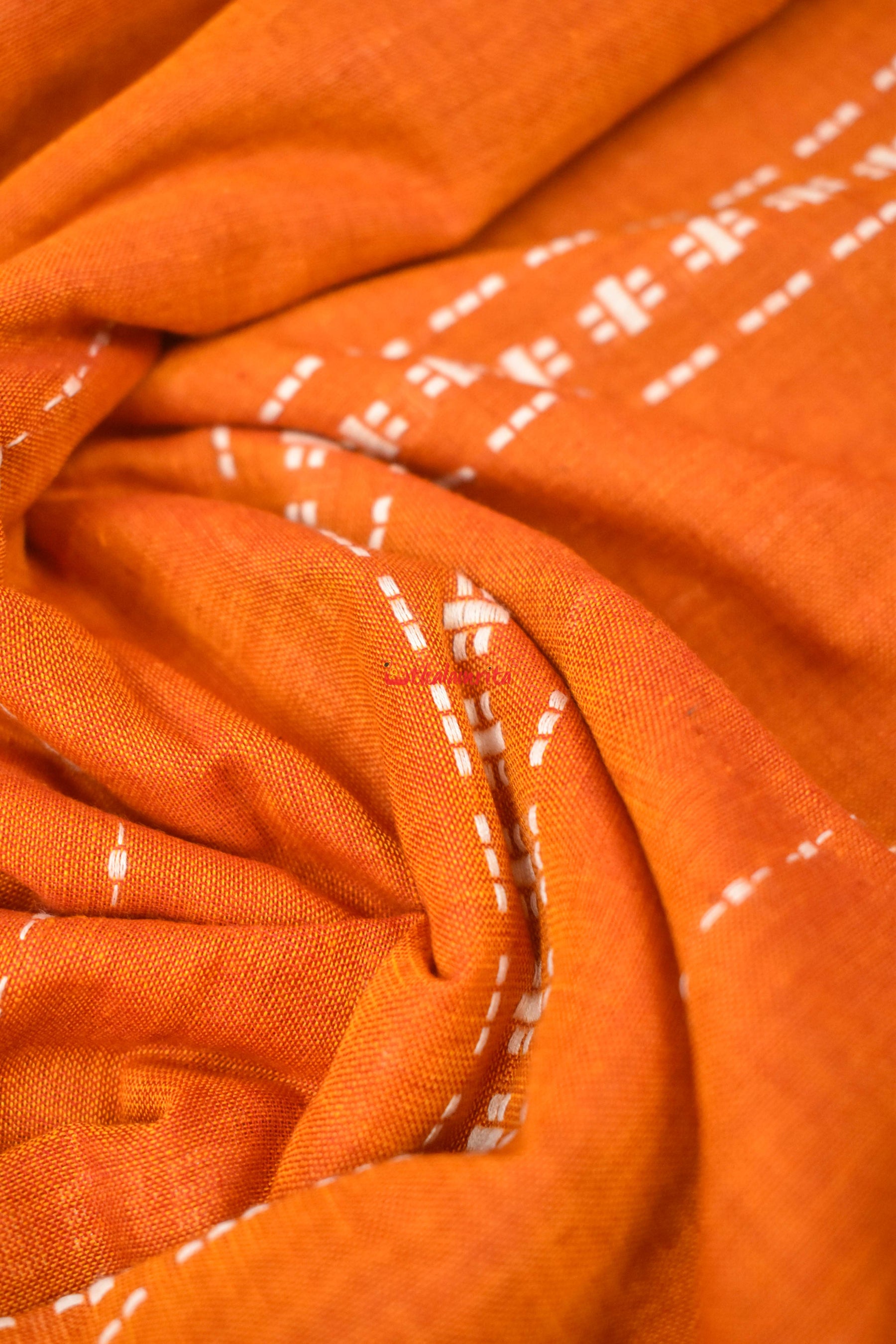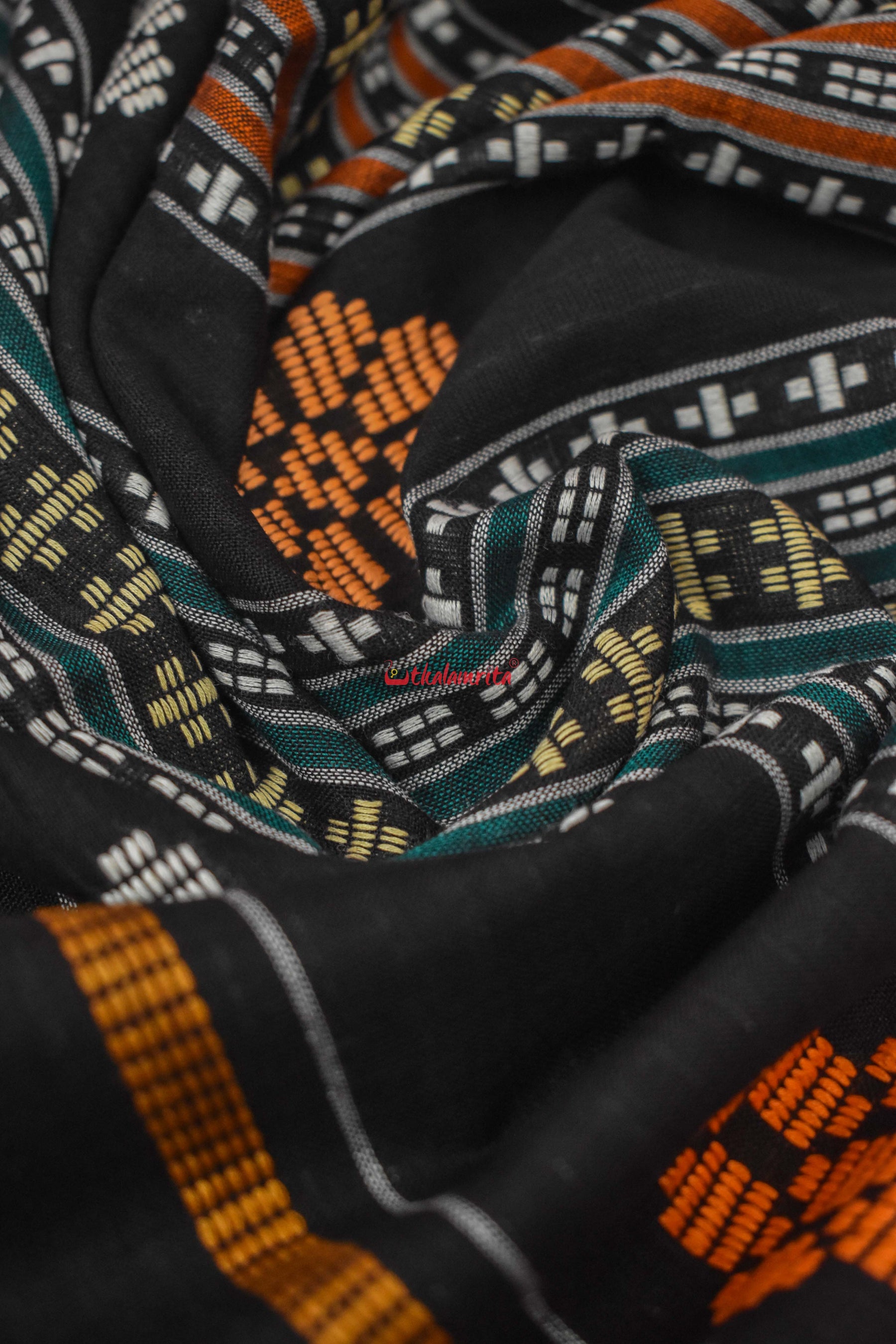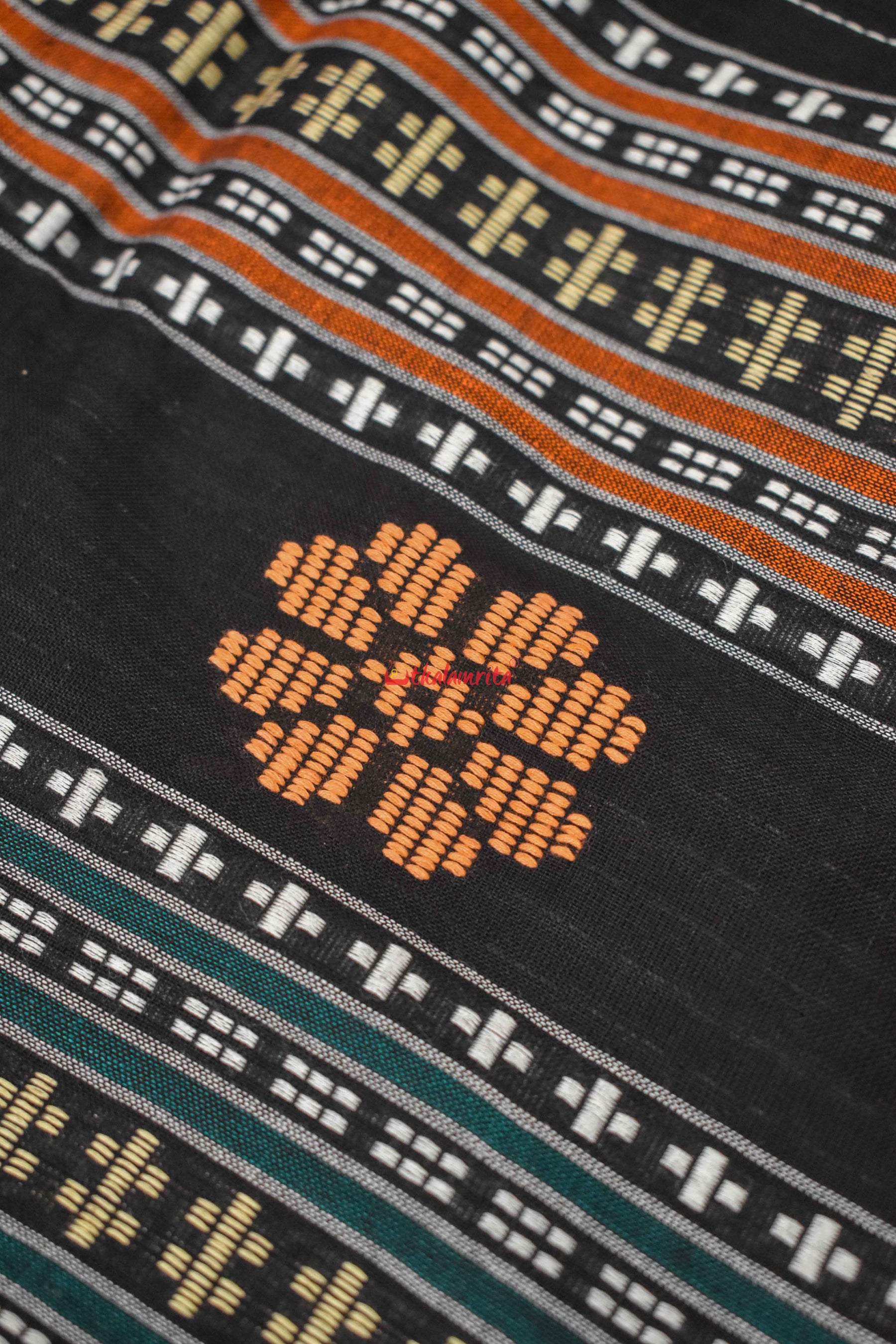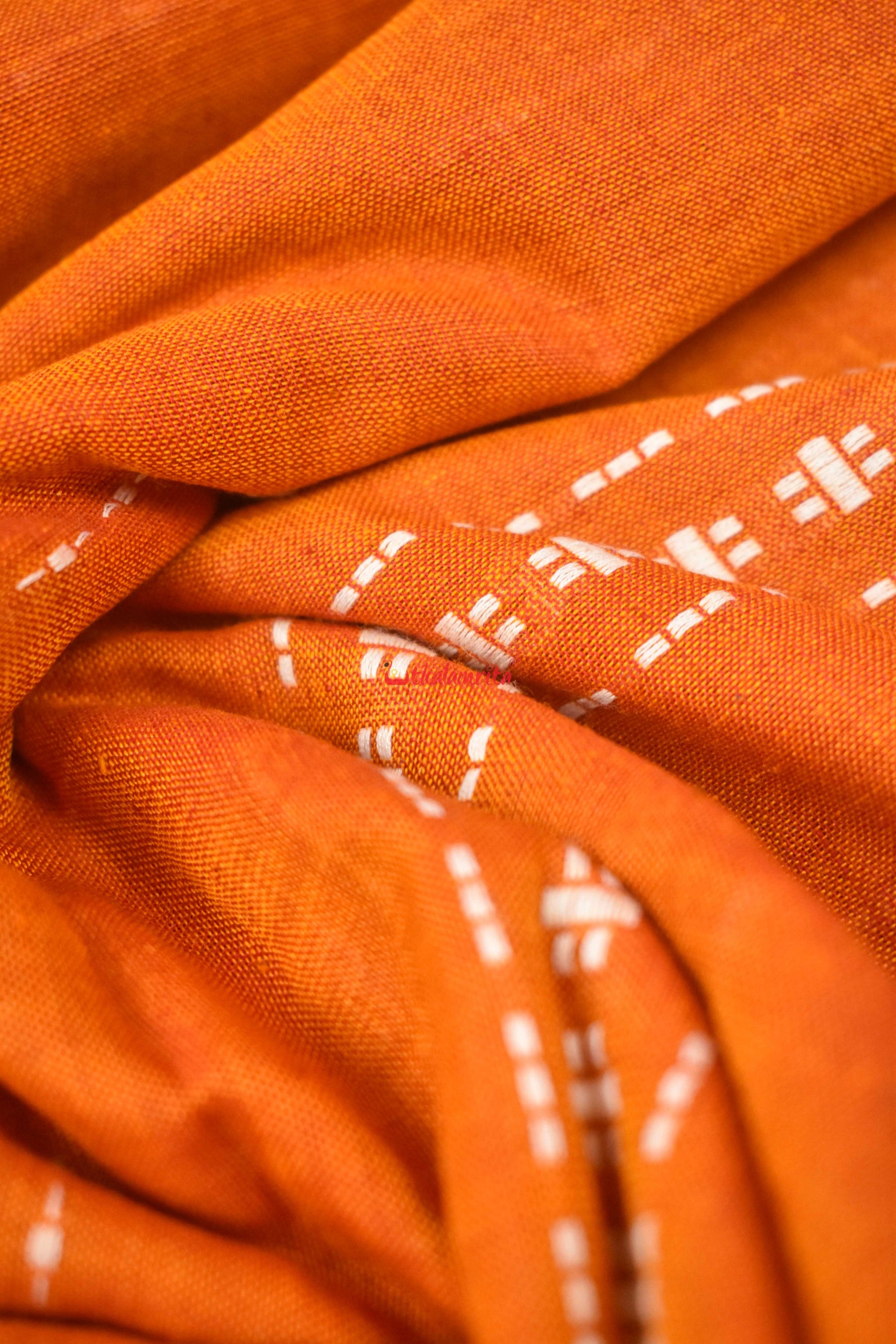 Rust Nartaki Dhalapathar Cotton Saree
The Dhalapathar Sarees originally known as Kusmi Kapta, Nahati and Akata were woven with medium and coarser count threads like 26' and 40' cotton plied yarn. This gradually changed to fine count thread like 2/100' and 2/120' with the same original designs, resulting in a very smooth textured and exquisite saree.About a century ago, a number of beautiful sarees were hand loomed with a special technique of weaving in the village of Dhalapathar, by a community known as `Rangani'- a community included in the entry no. 48 of list of Other Backward Class in the Central list now. The sarees were popularly known by the name of `Kusumi Kapta, Kankana Pedi, Muktapunji, Nahati and Akata.Out of those sarees woven by them at that time, Kusumi Kapta & Kankana Pedi sarees were used as bridal sarees in many places of Cuttack, Sonepur & Madhya Pradesh. A person named Shri Ganesh Pujari with his visionary thinking motivated the community to use the craft of those sarees in making of door curtain (Parda). By his inspiration the struggling weaver community put their efforts in making of Pardas. As a result, the first Dhalapathar parda came from loom in 1936.Originally the yarn of the Kusumi Kasta Saree, Akata saree, Nahati saree were dyed using the available local leafs, fruits, stems, roots, muds and outer cover of tree. They were using the following elements to get the respective colors as Karkacha mud-Brown color-Sagwan Tree -Redcolor(Teakwood-TectonaGrandis).Harida +mango nut,Black color ((Mangifera Indica).Designs like different temples of Odisha, sun set, tiger with hunter, Tajmahal, Ashok   chakra, Lord Buddha, Surya bandana, Nabagunjara, Arghya are woven.
The design is woven on the fabric without the use of dobby, Jala or jacquard.The skill of these weavers is such that without the use of any graph they will be able to create very beautiful designs on the fabrics.

Weight- 678gm, Length - 5.72m, Breadth- 48inches, Blouse piece- Included in saree,Blouse Length-90cm, Thread Count: 2/80 (warp), 2/100 (weft)
(1) The colors of the actual product may look slightly different due to different screens used for viewing the digital photography captured. Our endeavor has been to present the true shades of the products as far as possible. (2) There may be loose threads on the backside of pallu of saree, which is a mark of true handwoven and handloom saree. (3) The slight irregularities in the body/anchal/border of saree are to be celebrated as a mark of true handloom products. (4) Wash Care: We advise dry cleaning for the silk sarees and handwashing separately in cold water alongwith drying in shade for our cotton products. Iron Care: Light iron to be used. For pattachitra handpainted items, please iron only on backside. Otherwise use a cotton cloth on top of the painted parts while ironing.