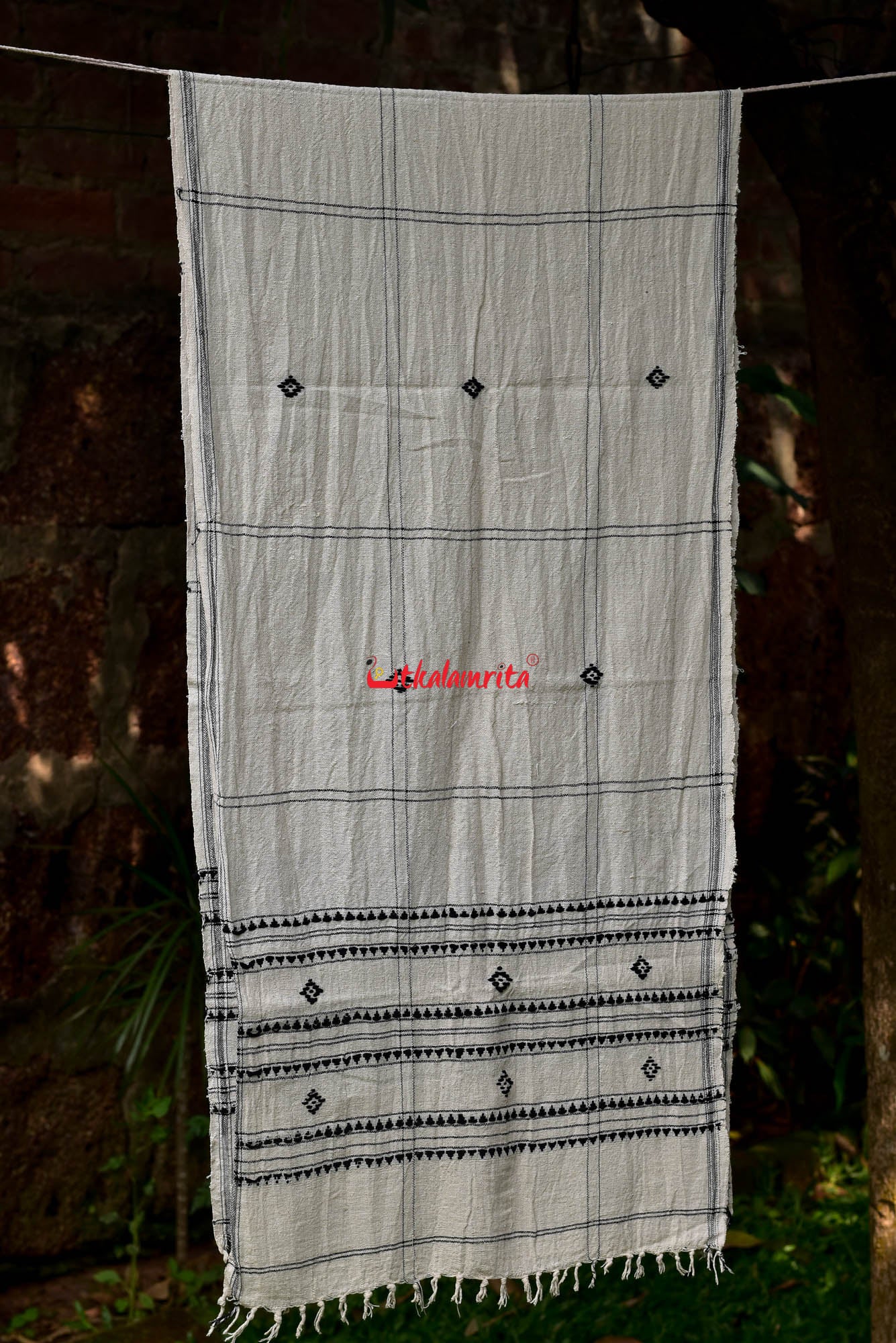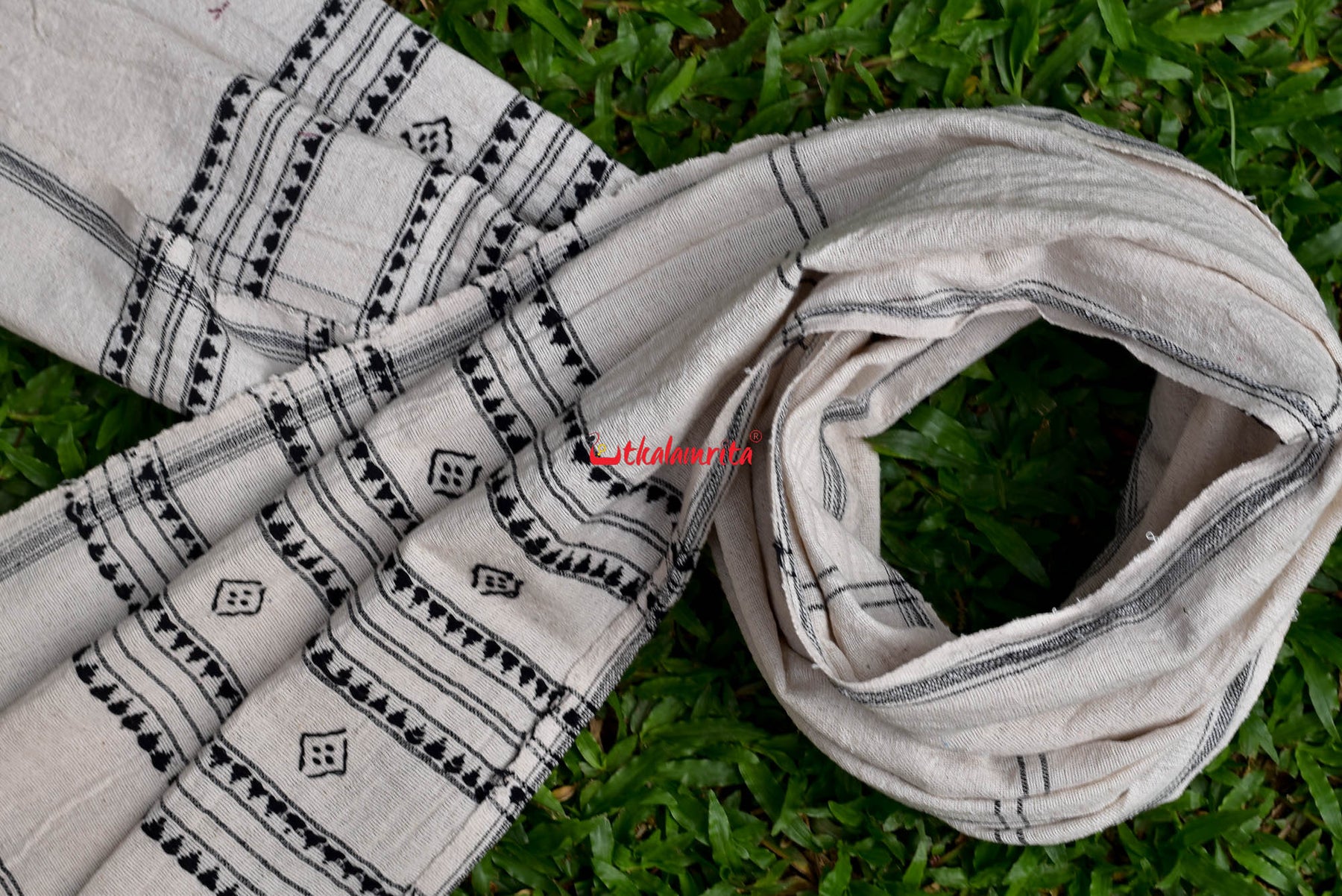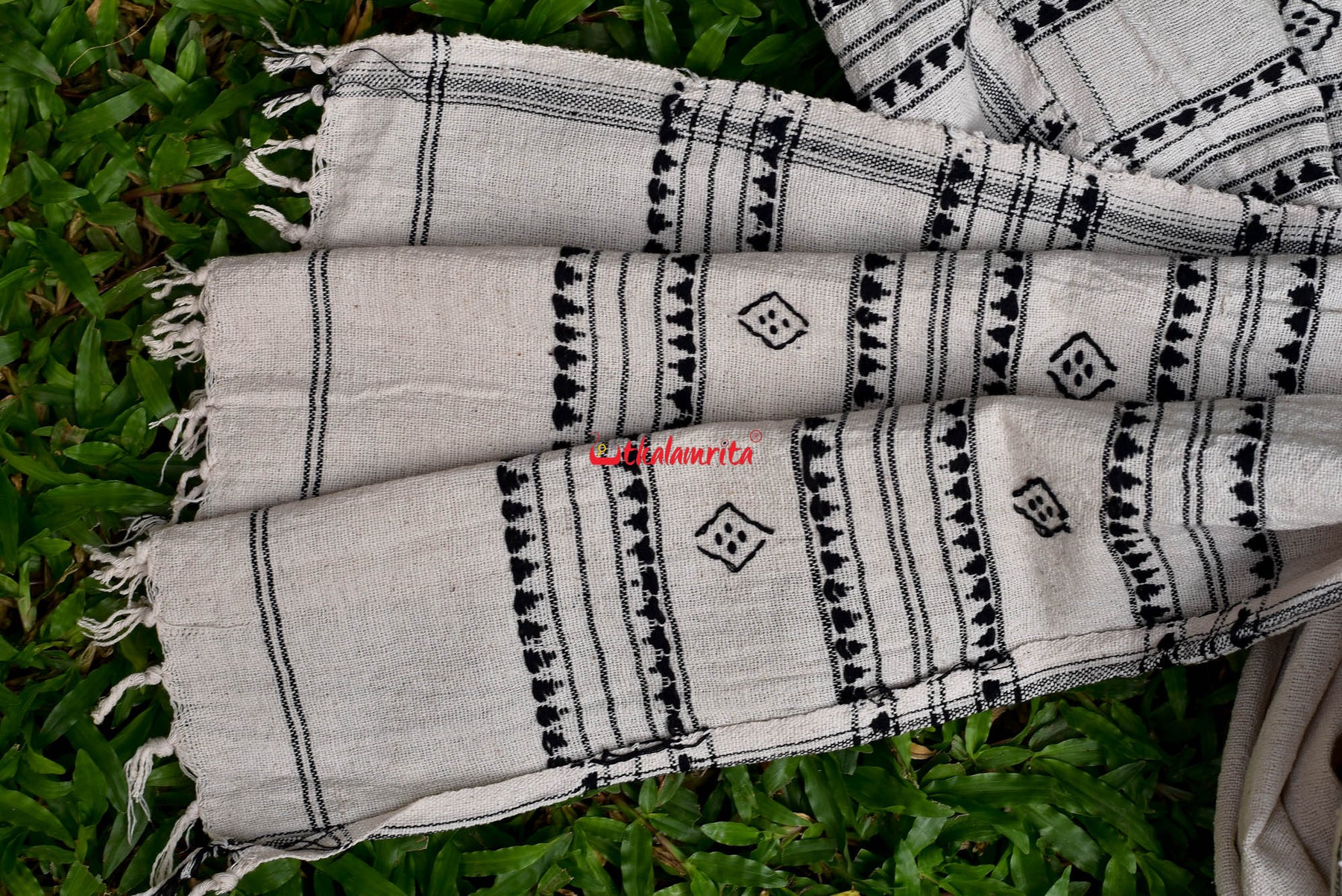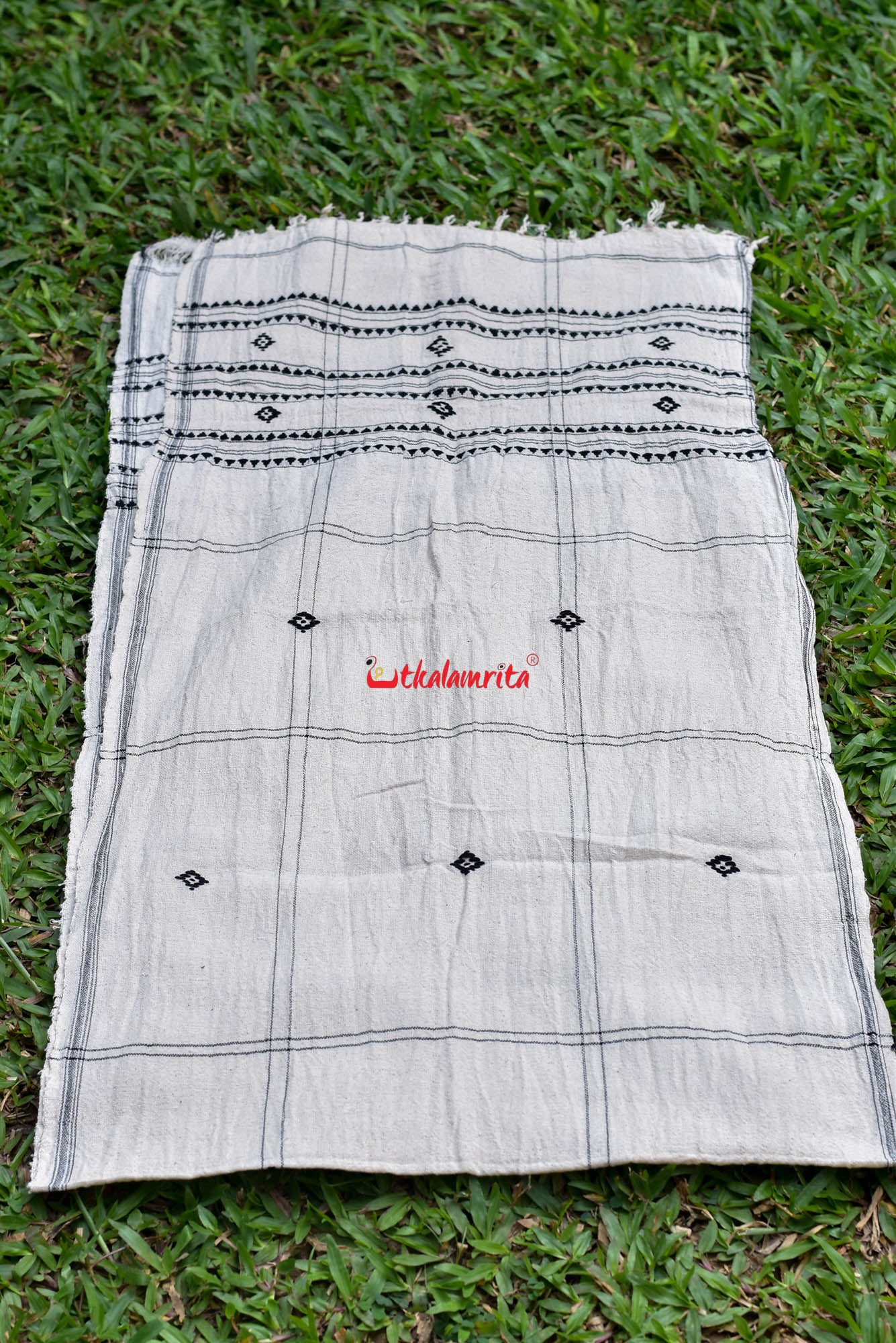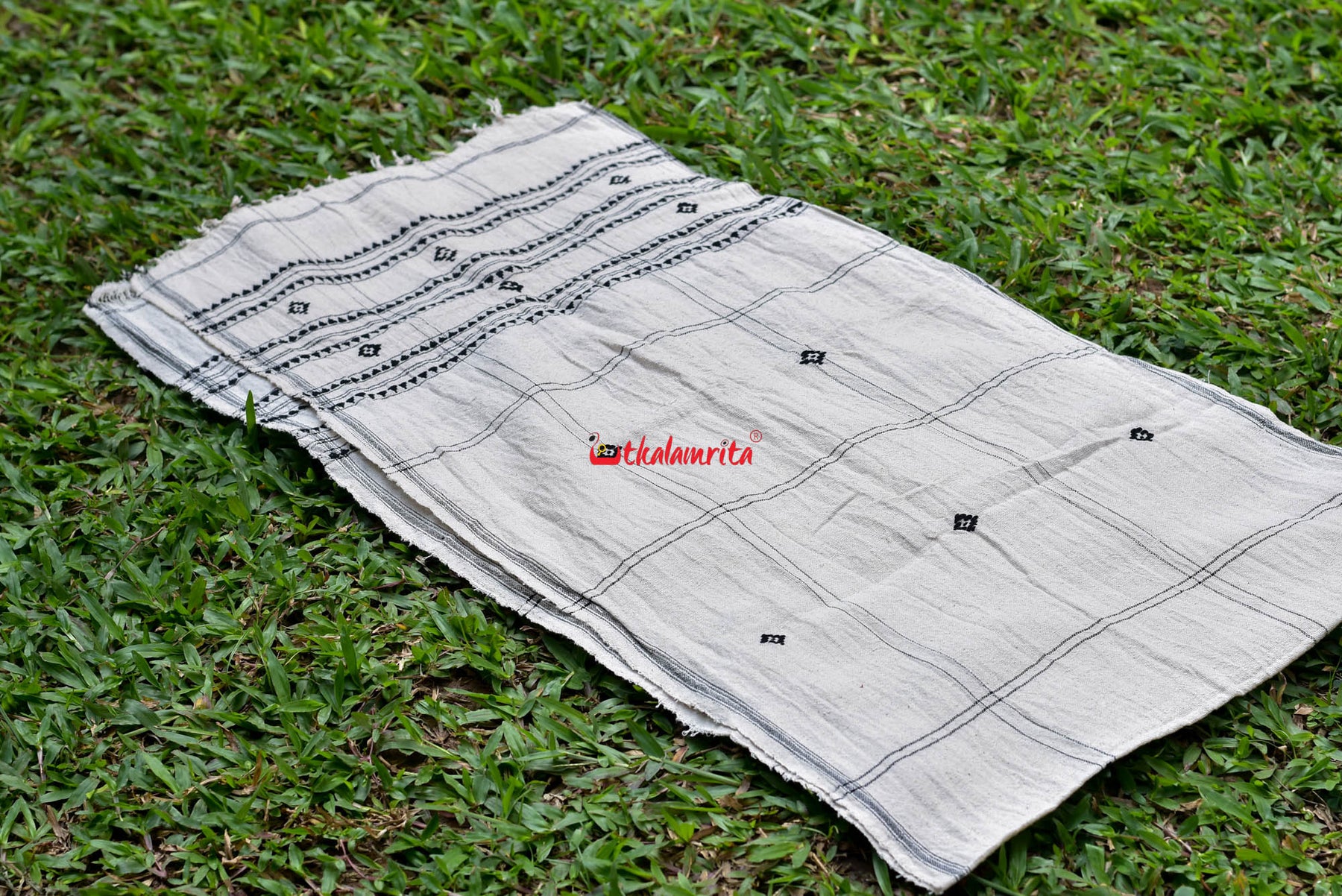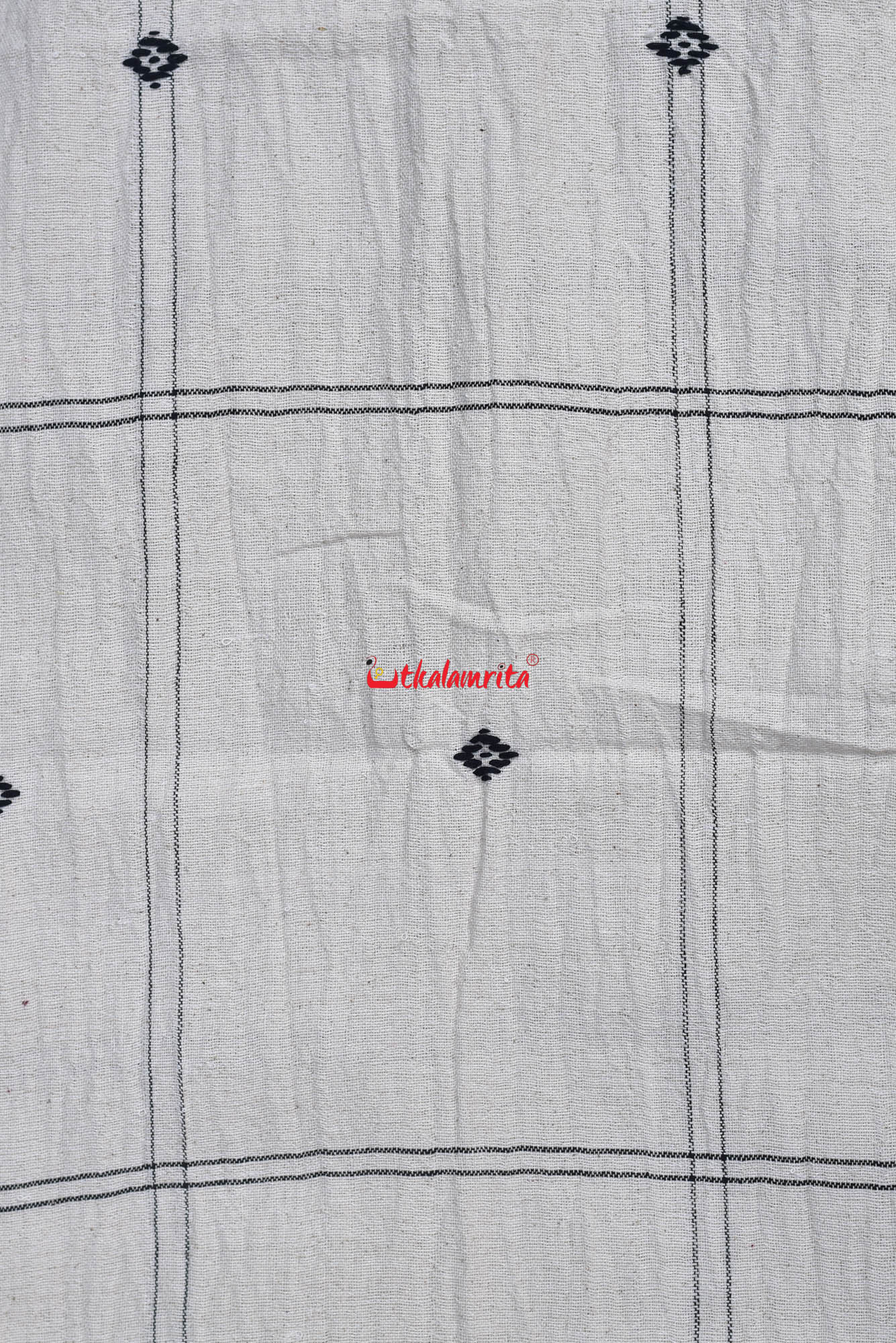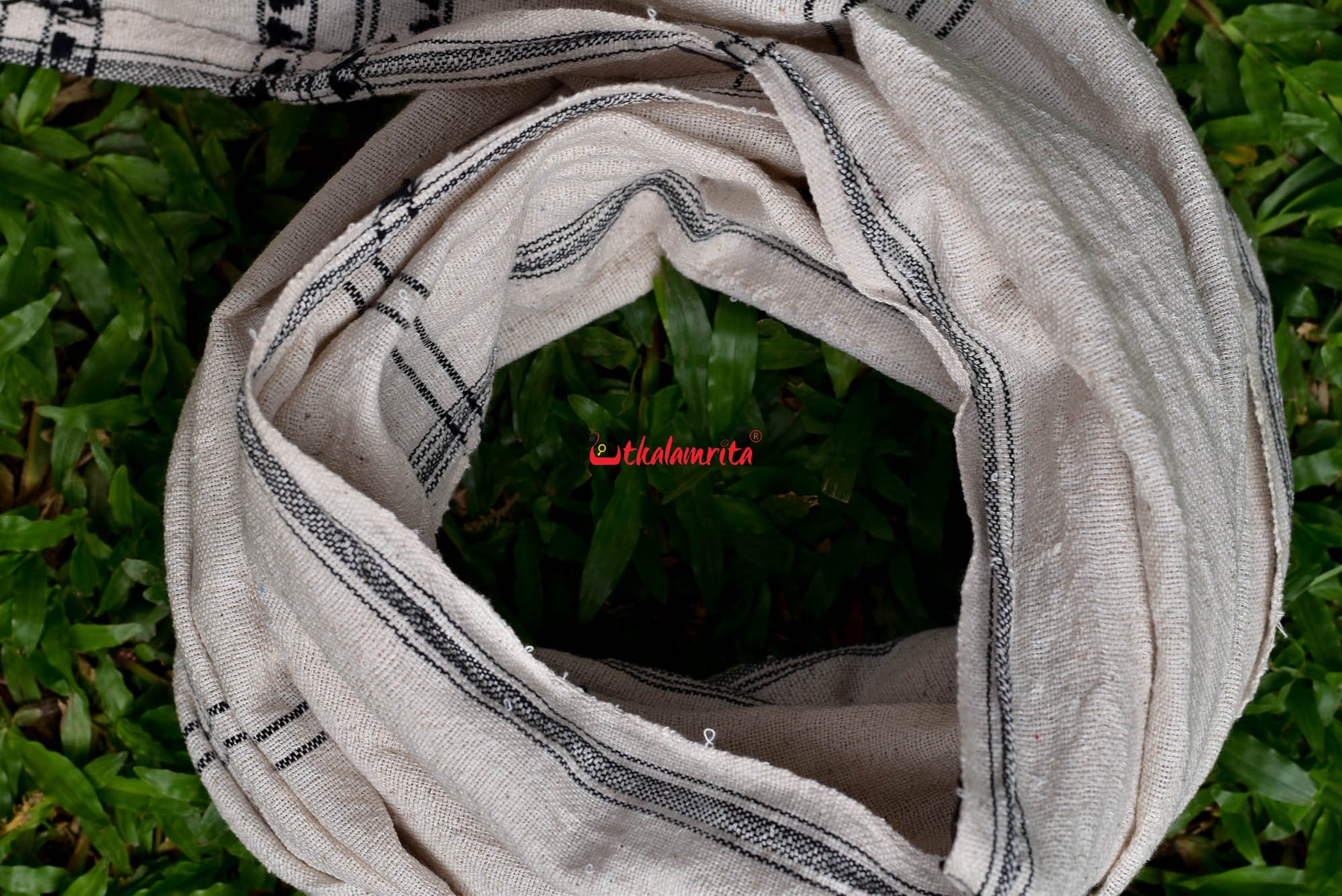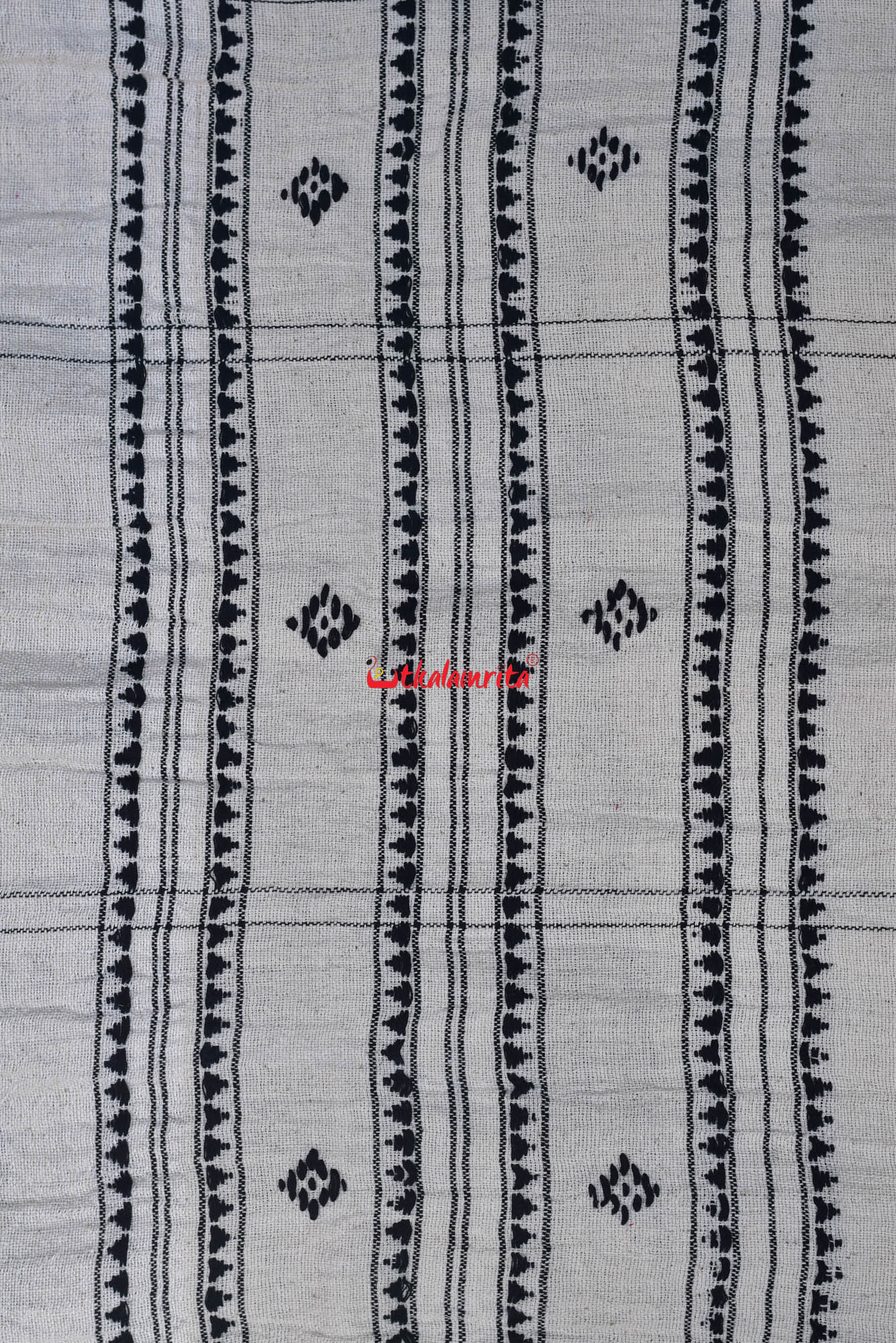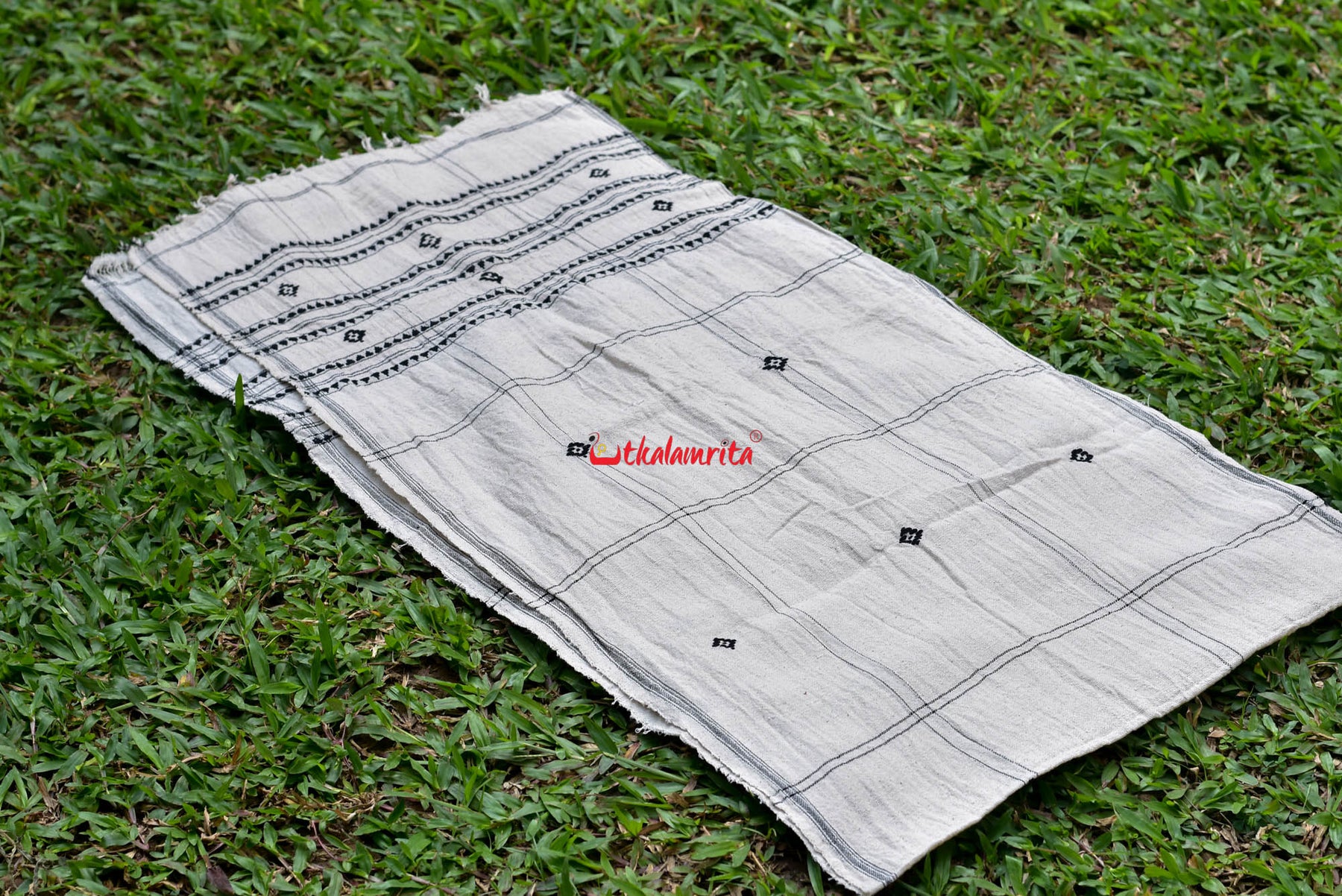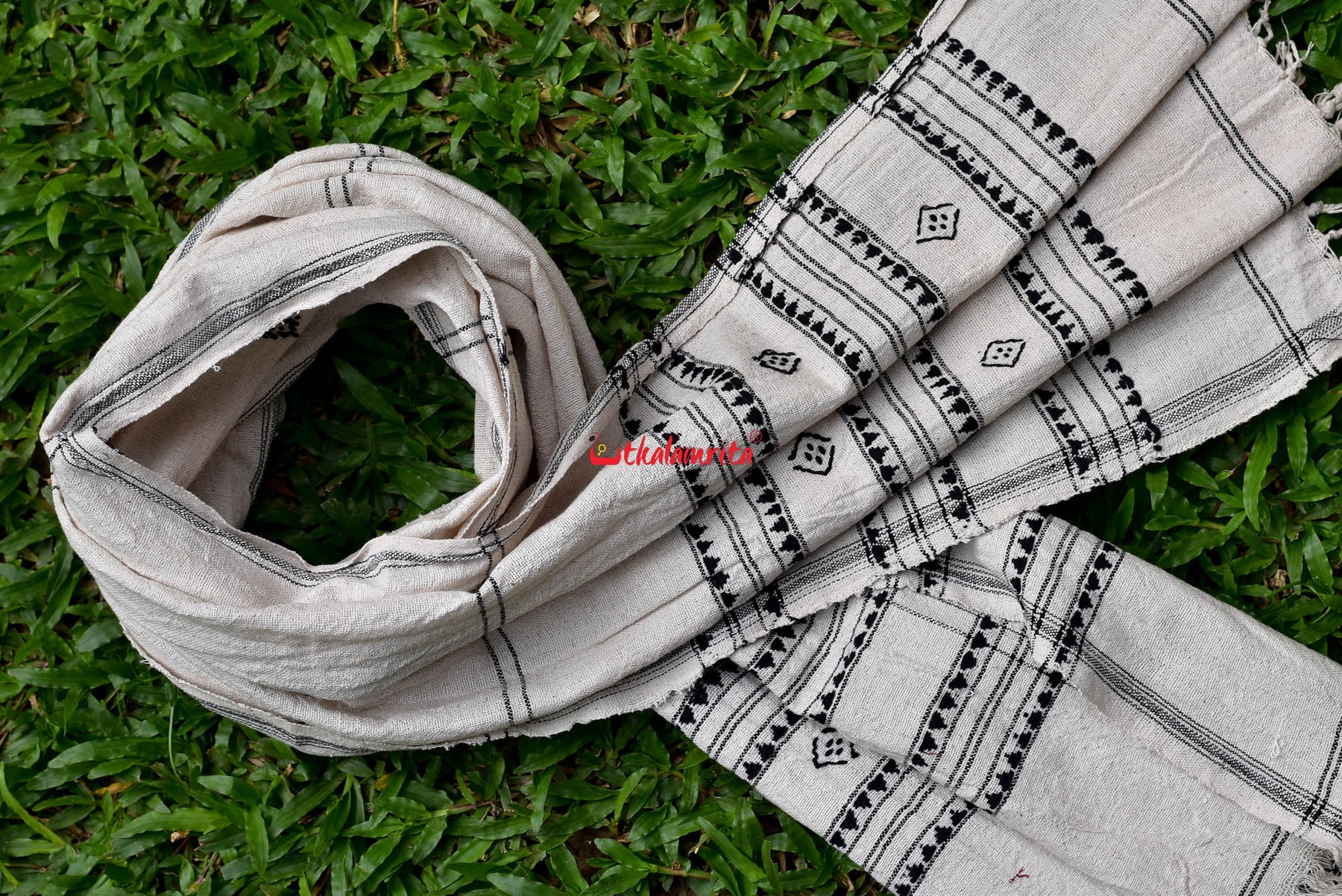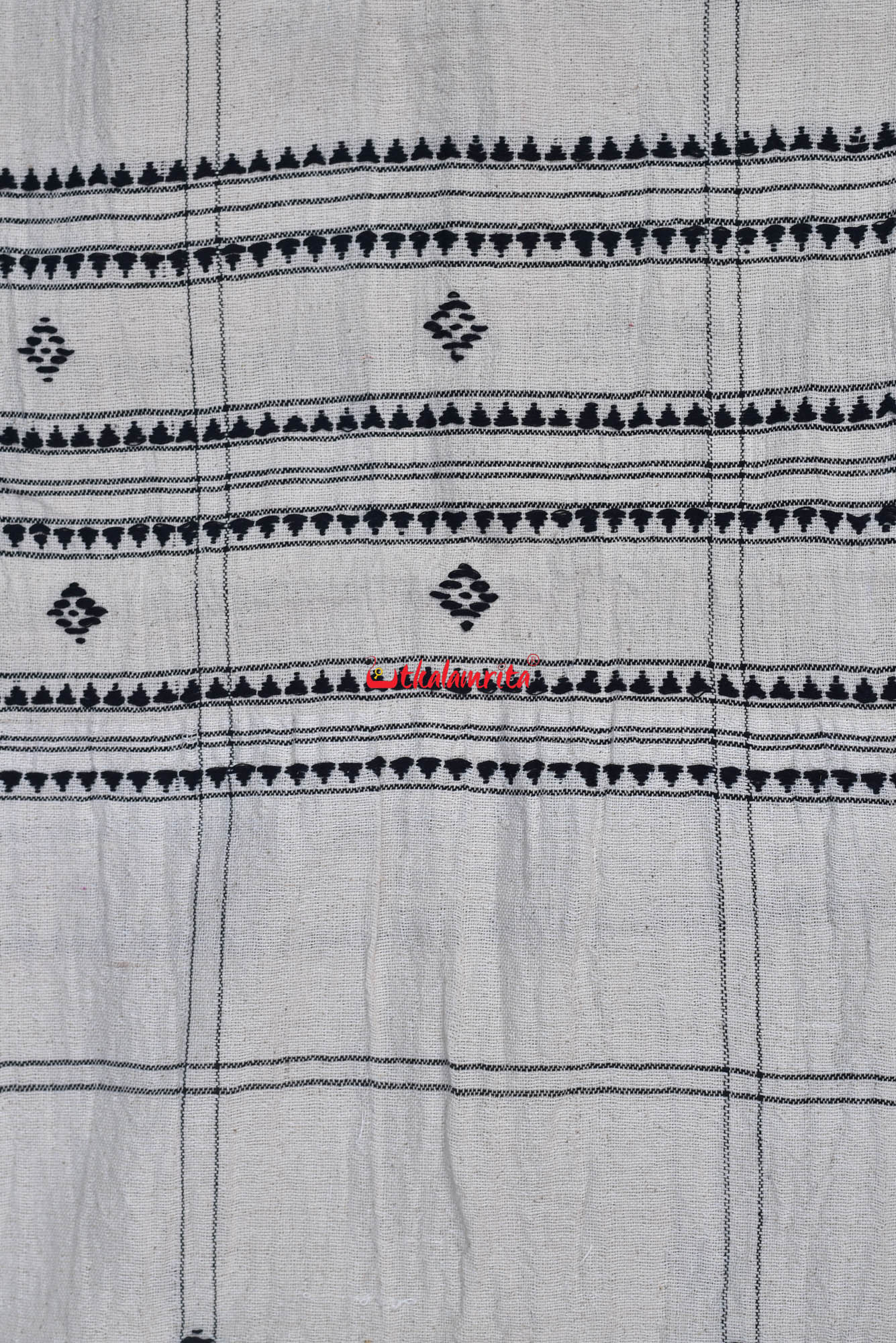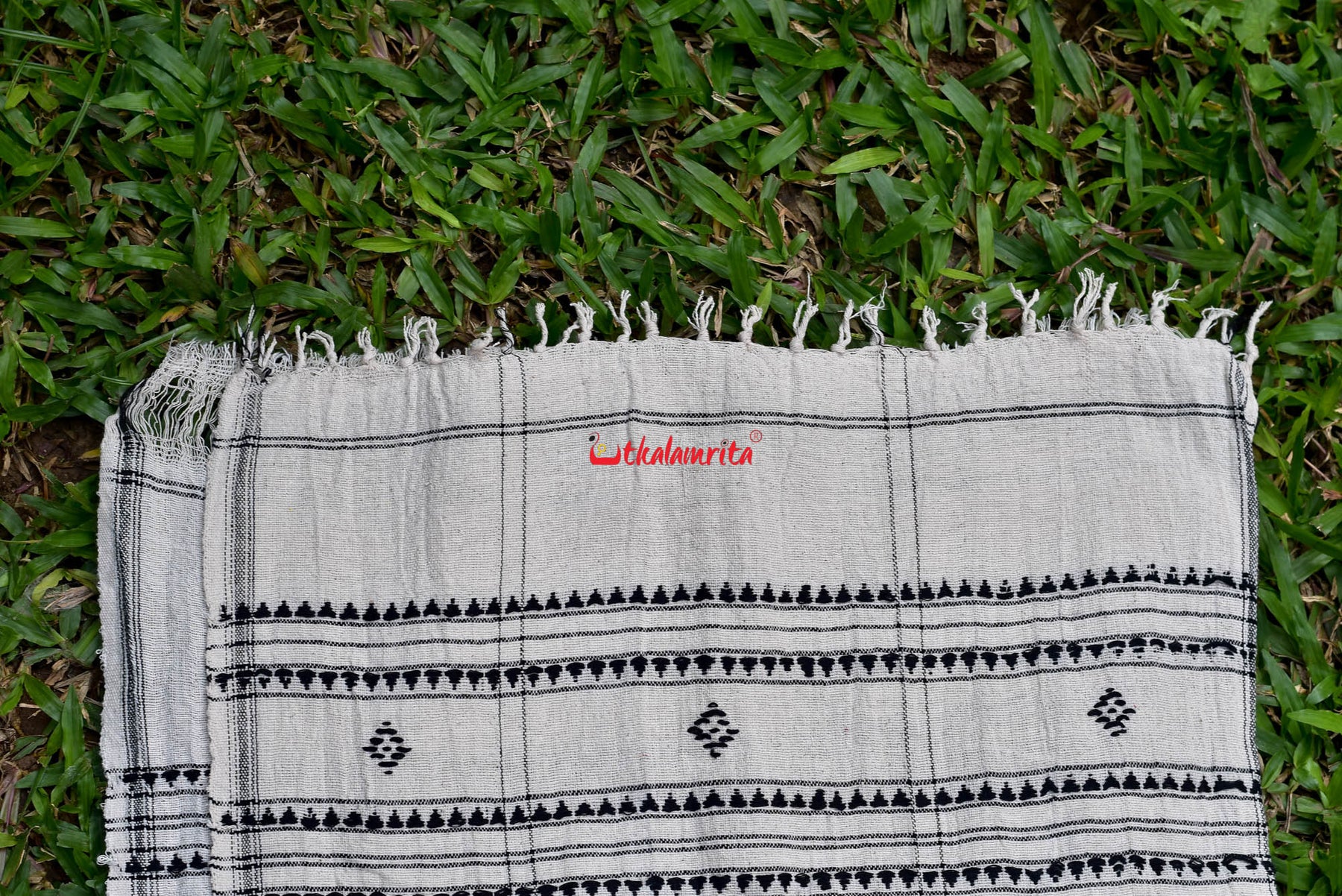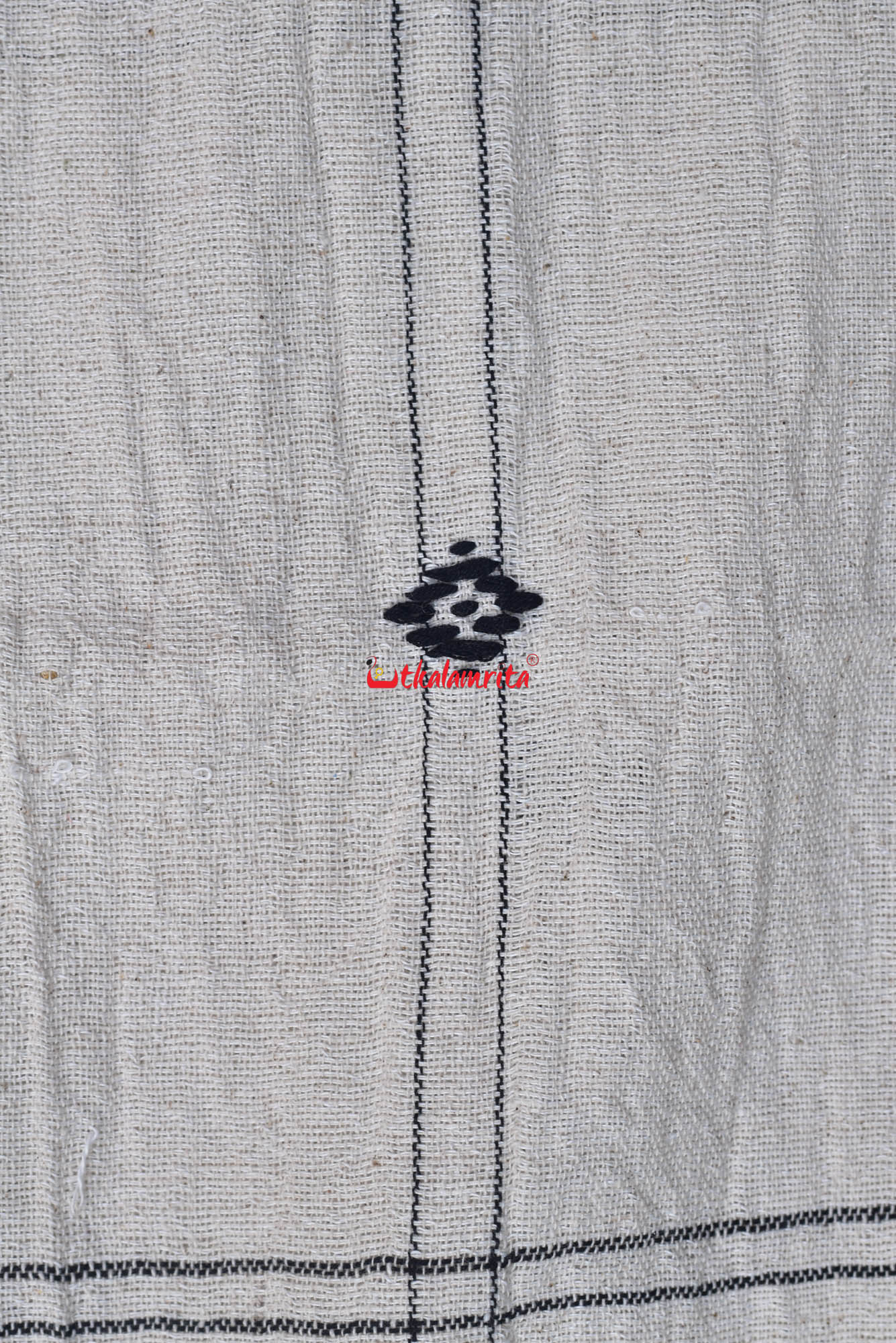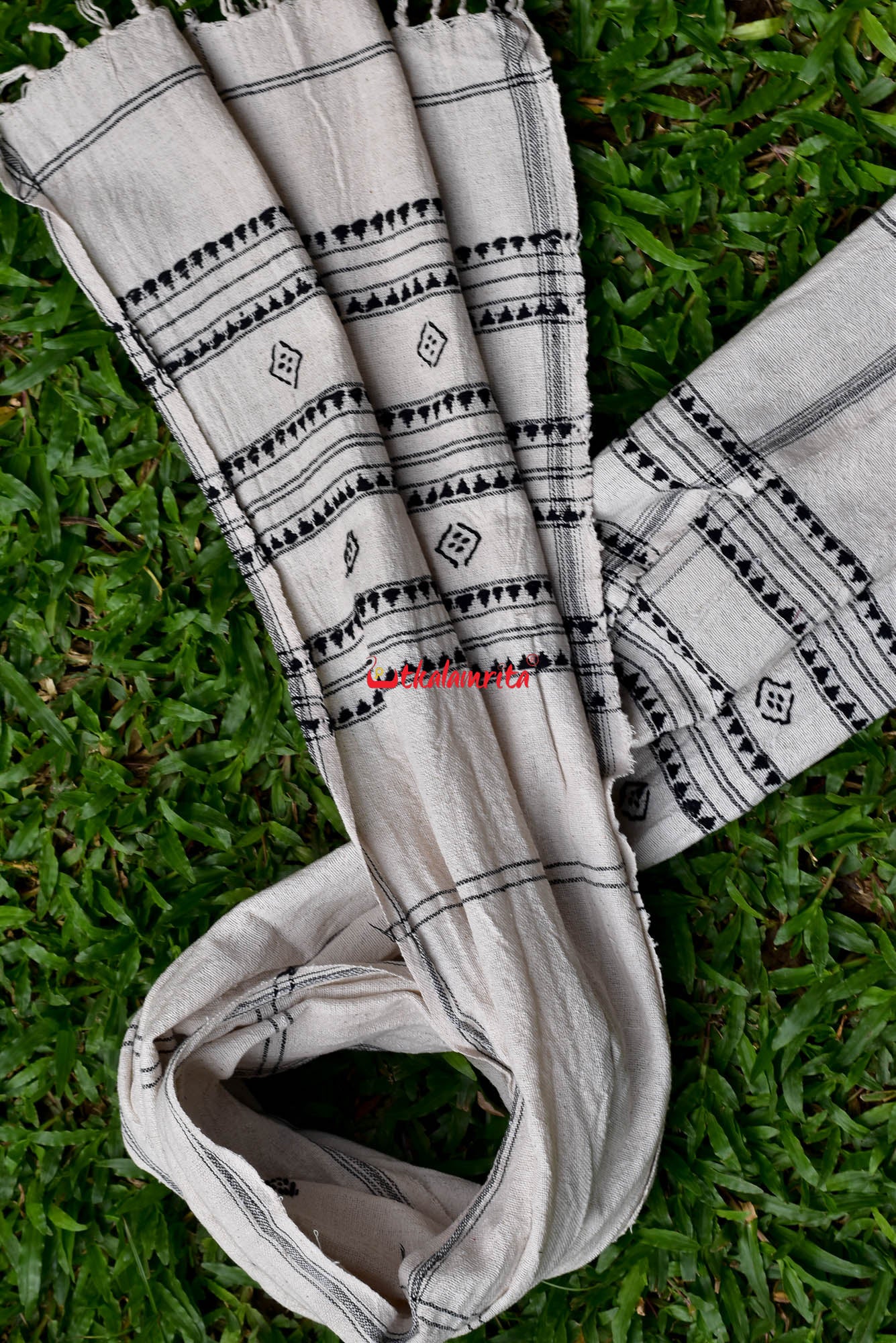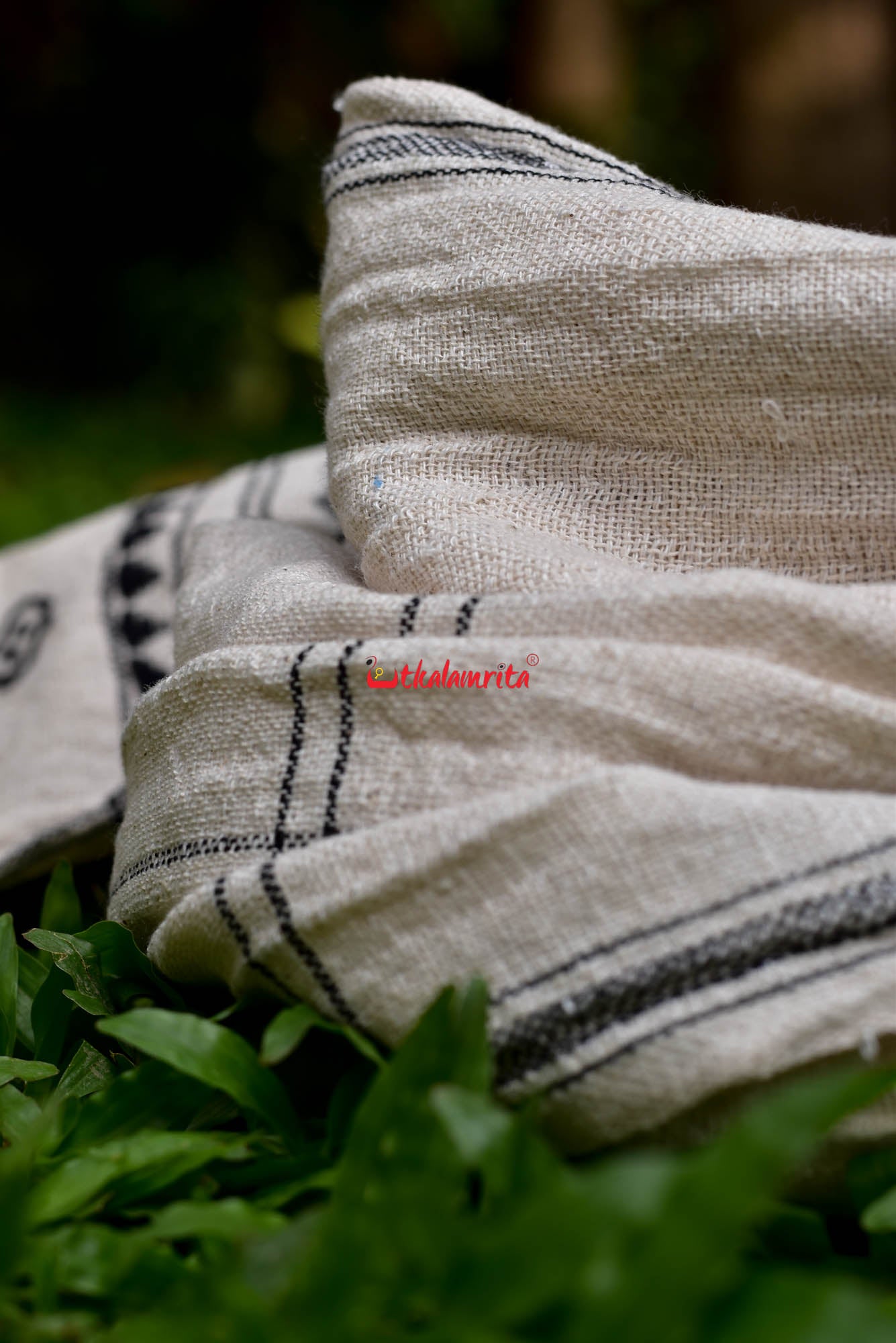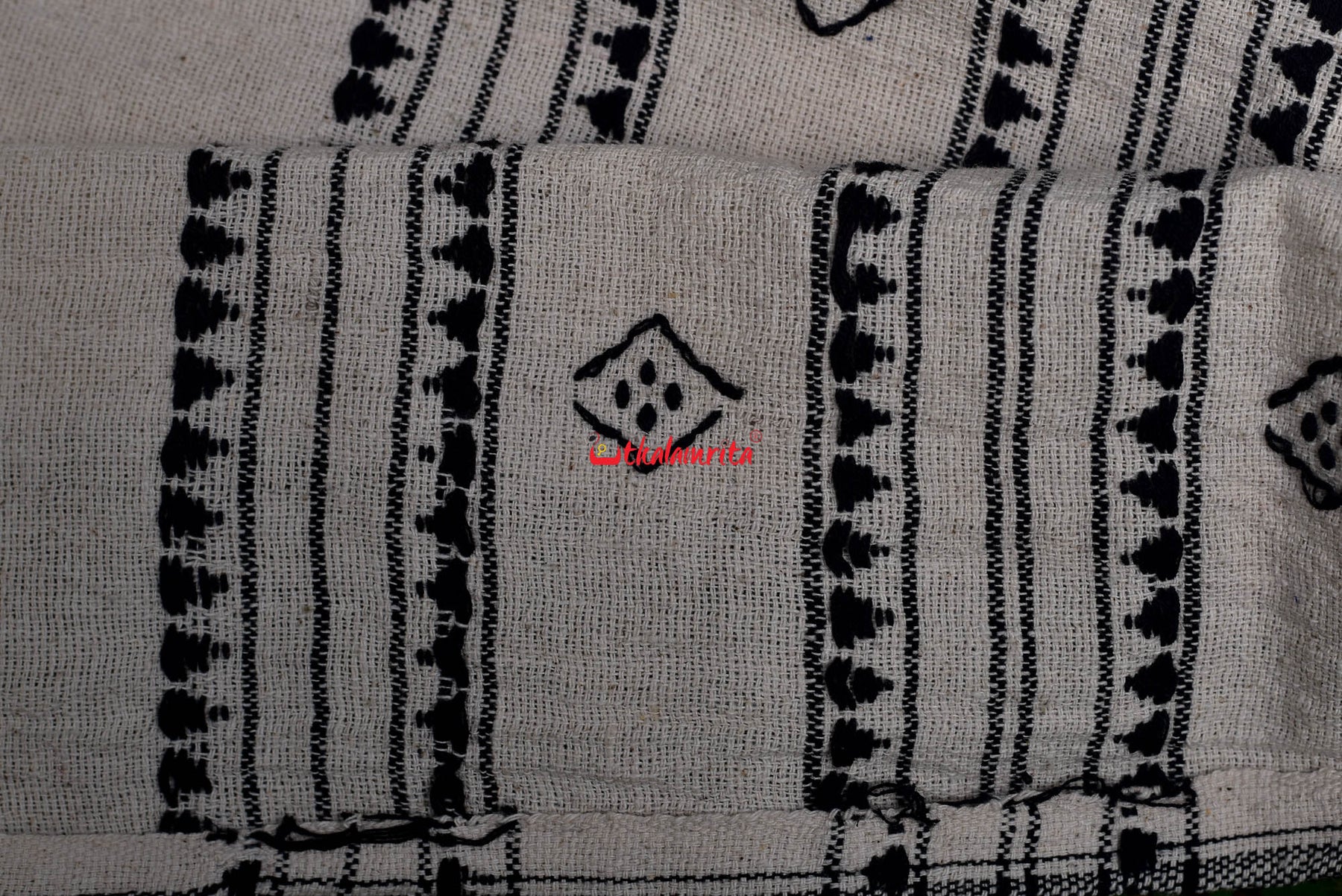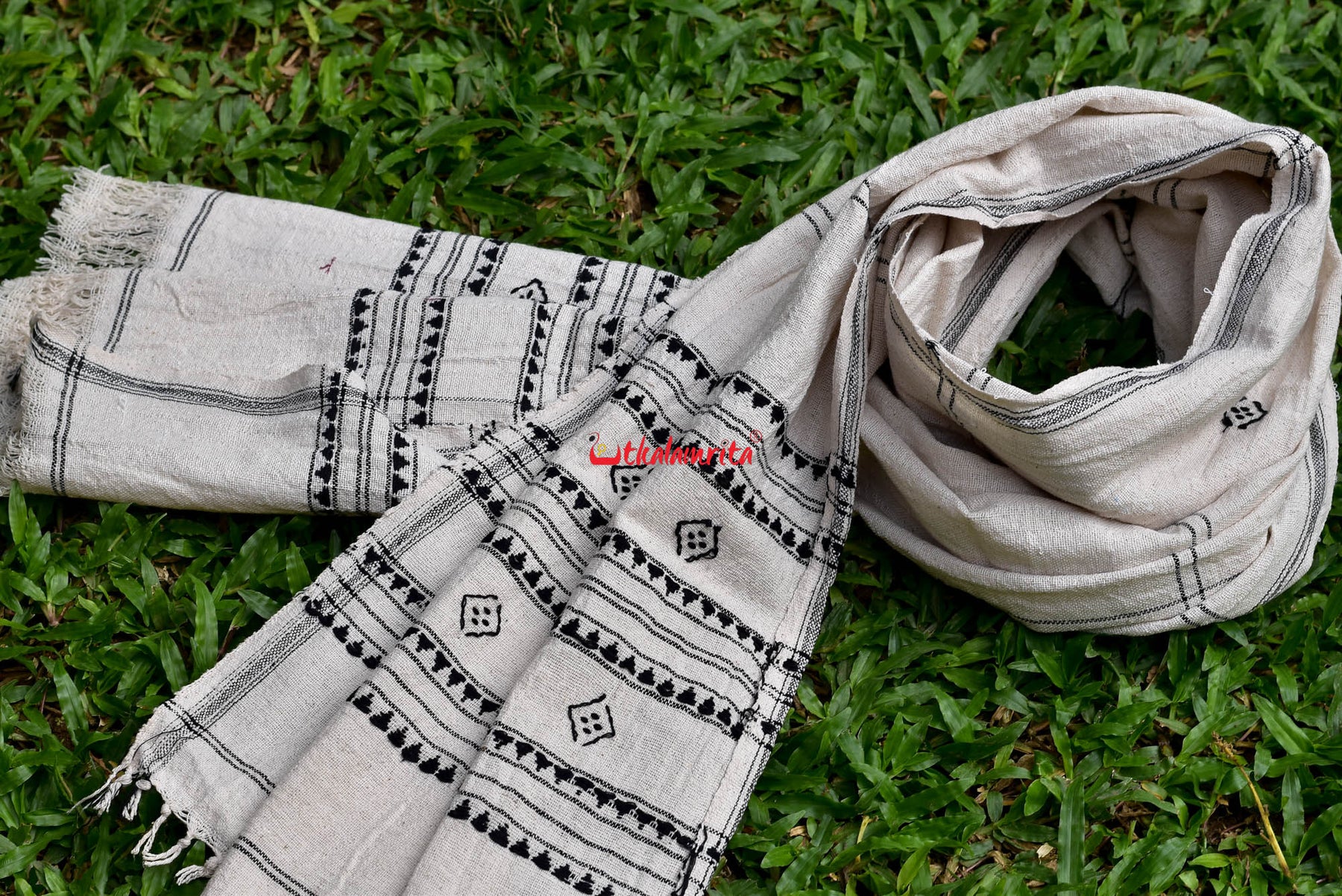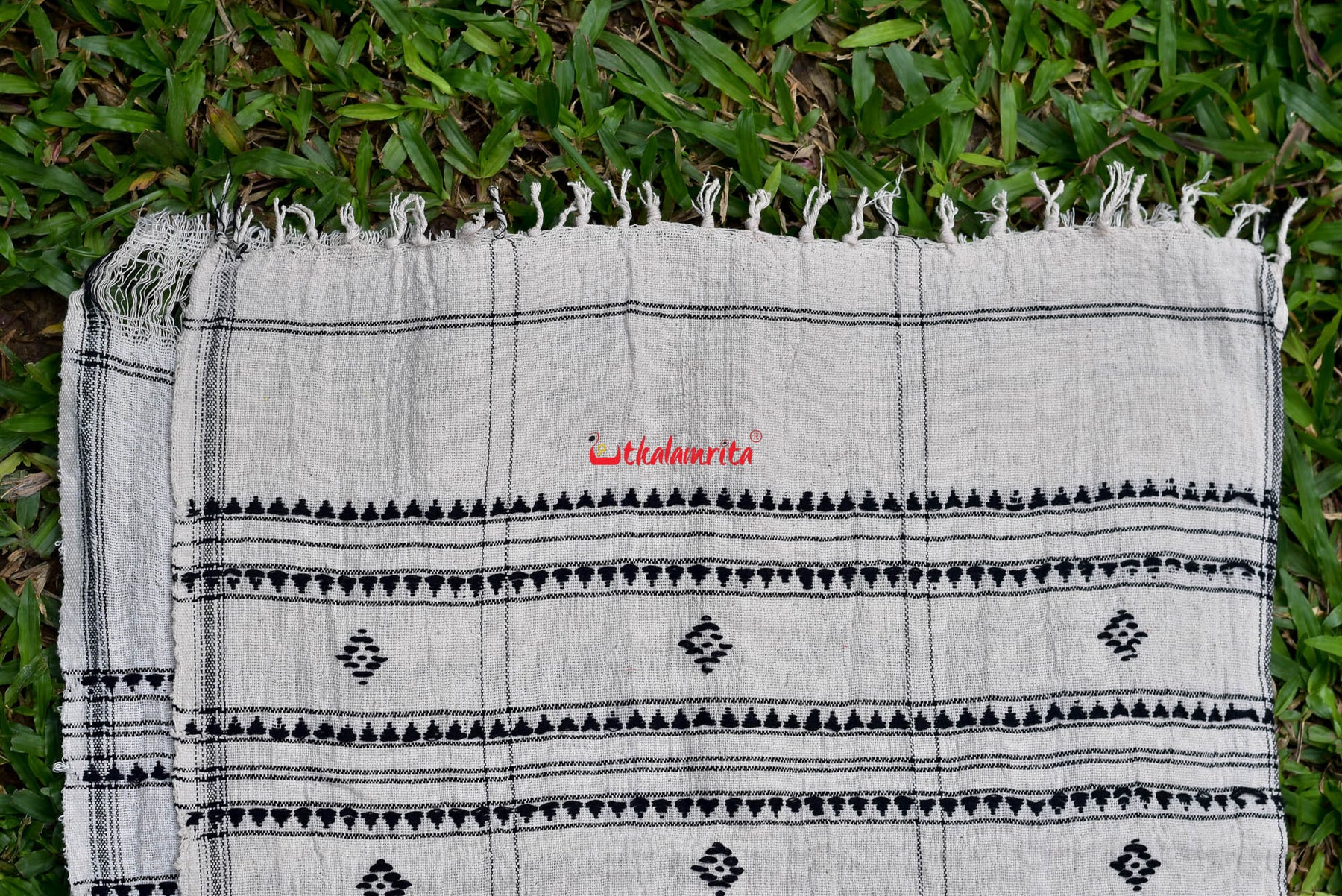 White black stole thikiri design
Vegetable-dyed fabric woven in pitlooms by Tribal communities located in Villages around Kotpad town of Koraput District, Odisha, India: The raw material for organic dyes is made from the bark of the Old Aul Tree, which is unique and not practiced anywhere in India!
Length:2.5mt, Breadth: 20inches, Material: Pure Cotton (Weft), Pure cotton (Warp)
(1) The colors of the actual product may look slightly different due to different screens used for viewing the digital photography captured. Our endeavor has been to present the true shades of the products as far as possible. (2) There may be loose threads on the backside of pallu of saree, which is a mark of true handwoven and handloom saree. (3) The slight irregularities in the body/anchal/border of saree are to be celebrated as a mark of true handloom products. (4) Wash Care: We advise dry cleaning for the silk sarees and handwashing separately in cold water alongwith drying in shade for our cotton products. Iron Care: Light iron to be used. For pattachitra handpainted items, please iron only on backside. Otherwise use a cotton cloth on top of the painted parts while ironing.