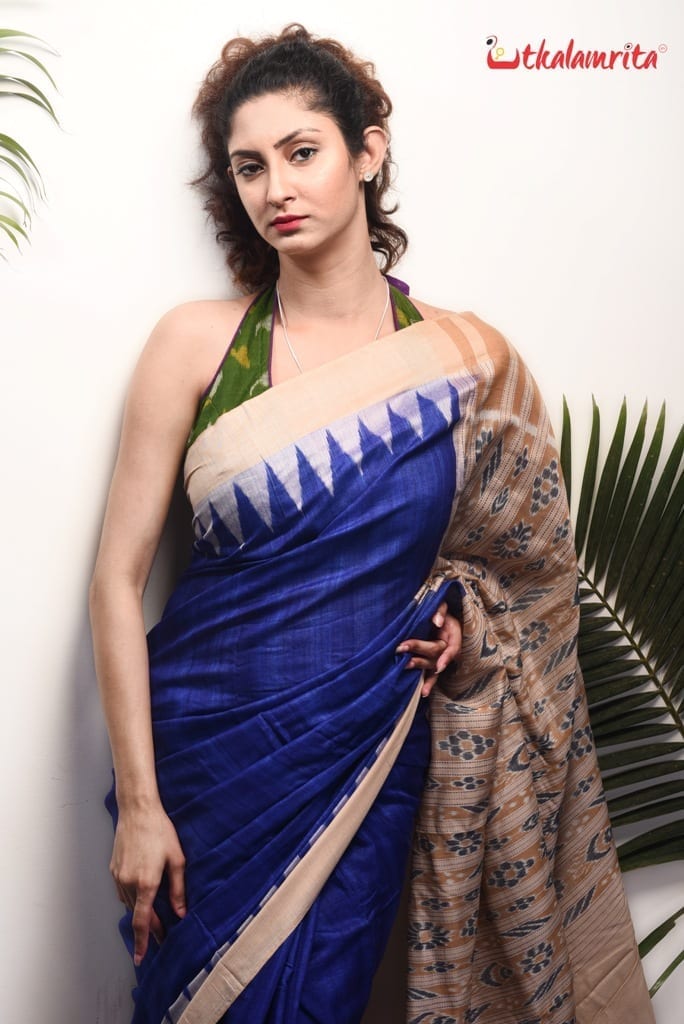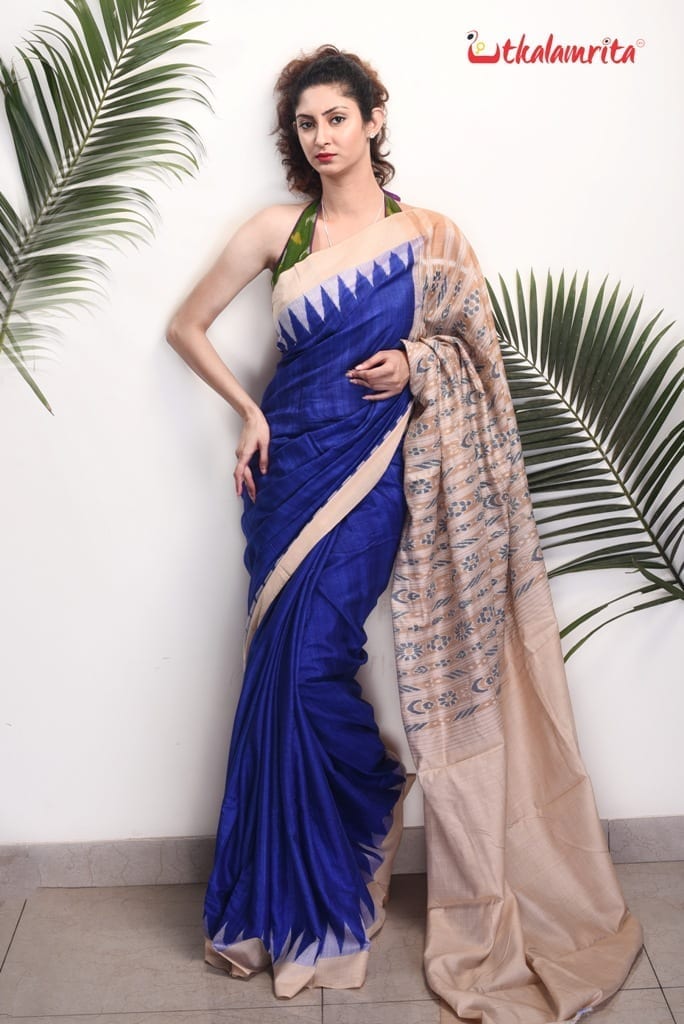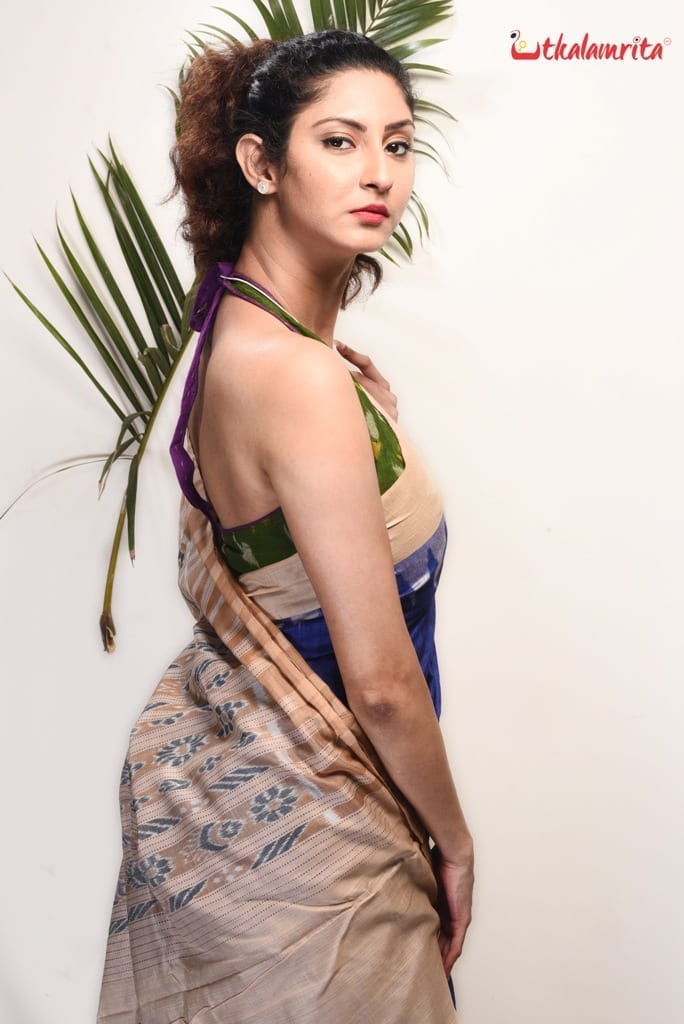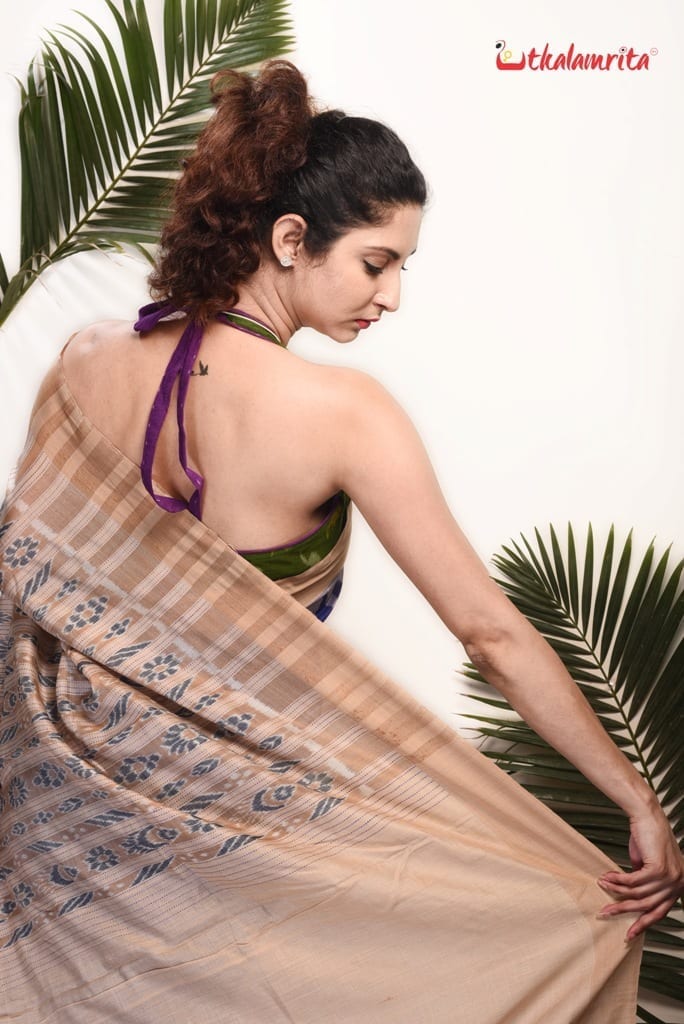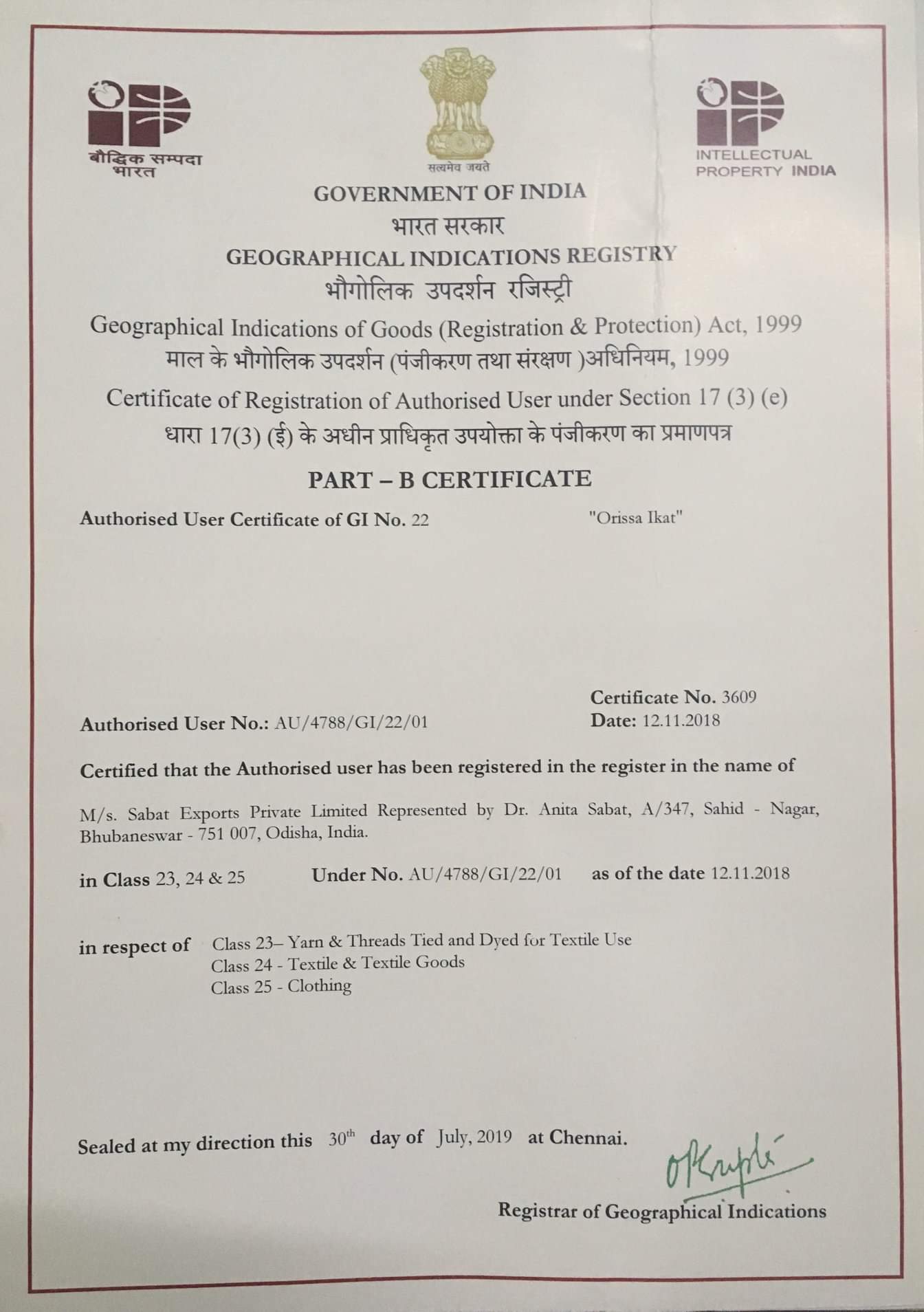 Inky Gopalpur Tussar Saree
Gopalpur tussar has flourished since 16th century AD in Jajpur district when Sri Chaitanya (propagator of Bhakti Movement) with devotees (some were weavers) visited Odisha. Good quality katia yarns are procured from Mankidia of Balasore & Nuapatna district. Tussar silk cocoons are separated by specialized female artisans- good quality is reeled into tussar yarn while coarse quality tussar is called ghicha tussar yarn. Weaving is done in a fly shuttle frame loom having auto take up motion and dobby attachment. The use of Brahmani river water for degumming imparts lustre and shine to tussar silk produced in this cluster. This is made from ghicha tussar, yet feels smooth and falls wonderfully on the body. The electric inky blue with original ghee tussar combo imparts elegance to the wearer.  

(1) The colors of the actual product may look slightly different due to different screens used for viewing the digital photography captured. Our endeavor has been to present the true shades of the products as far as possible. (2) There may be loose threads on the backside of pallu of saree, which is a mark of true handwoven and handloom saree. (3) The slight irregularities in the body/anchal/border of saree are to be celebrated as a mark of true handloom products. (4) Wash Care: We advise dry cleaning for the silk sarees and handwashing separately in cold water alongwith drying in shade for our cotton products. Iron Care: Light iron to be used. For pattachitra handpainted items, please iron only on backside. Otherwise use a cotton cloth on top of the painted parts while ironing.