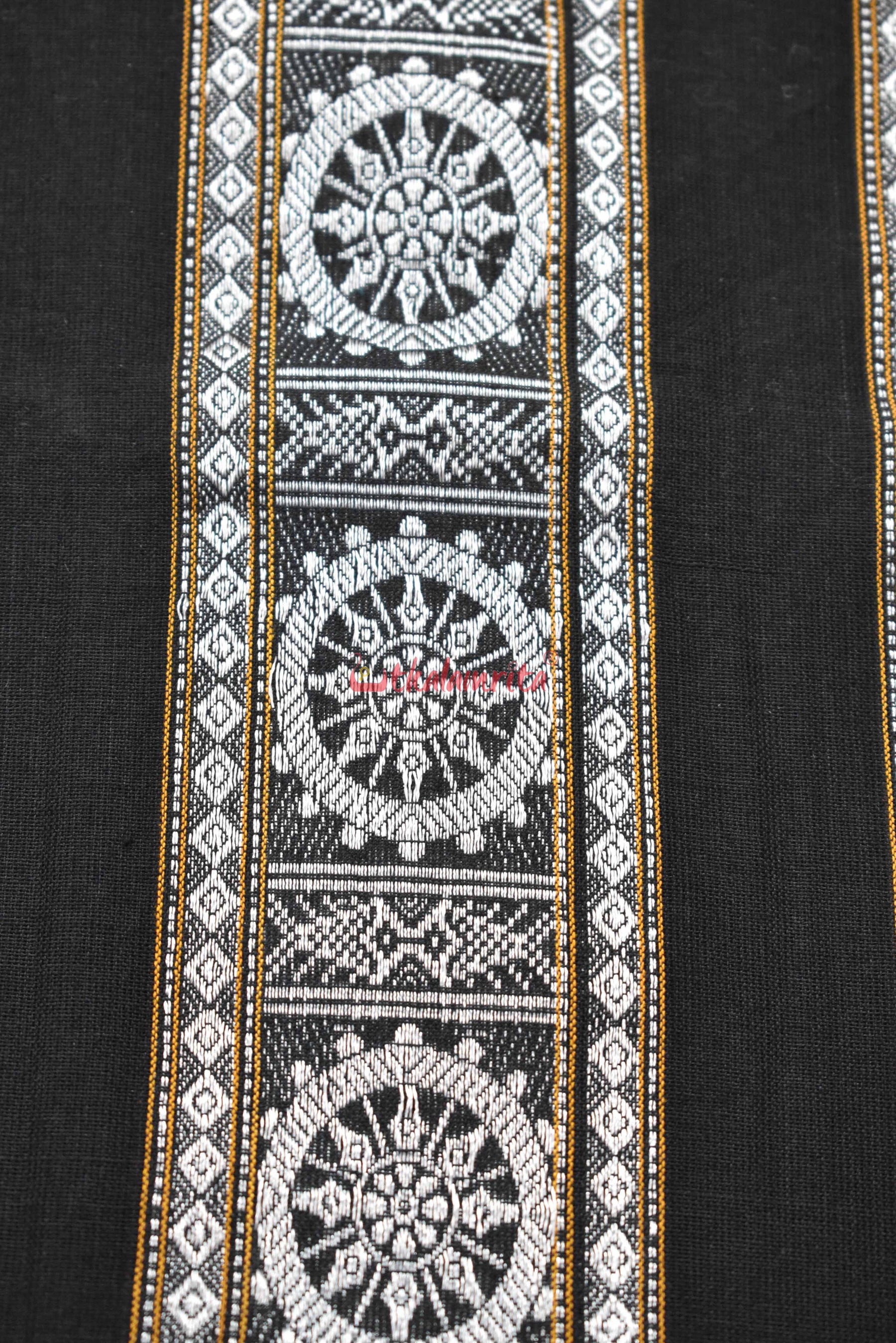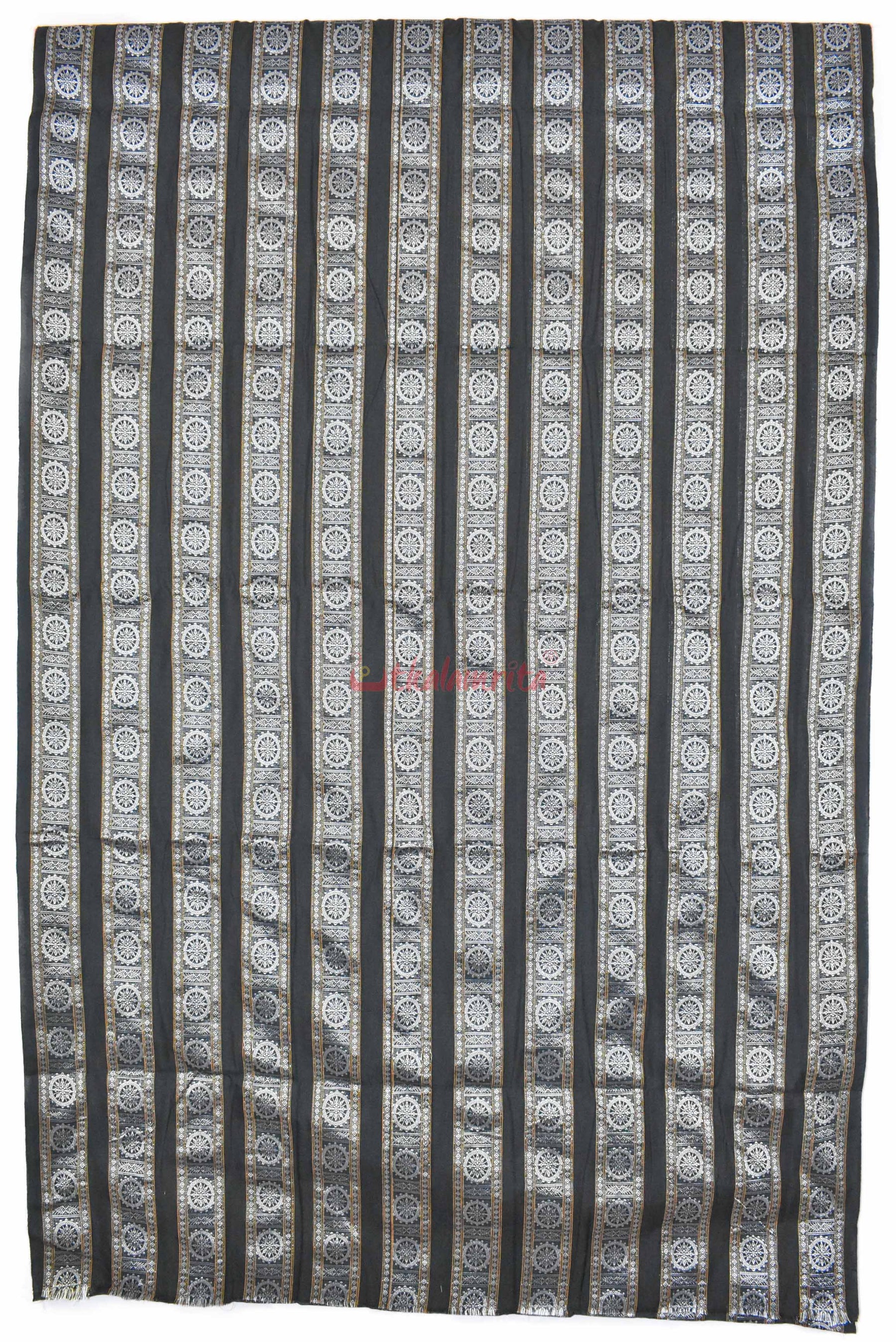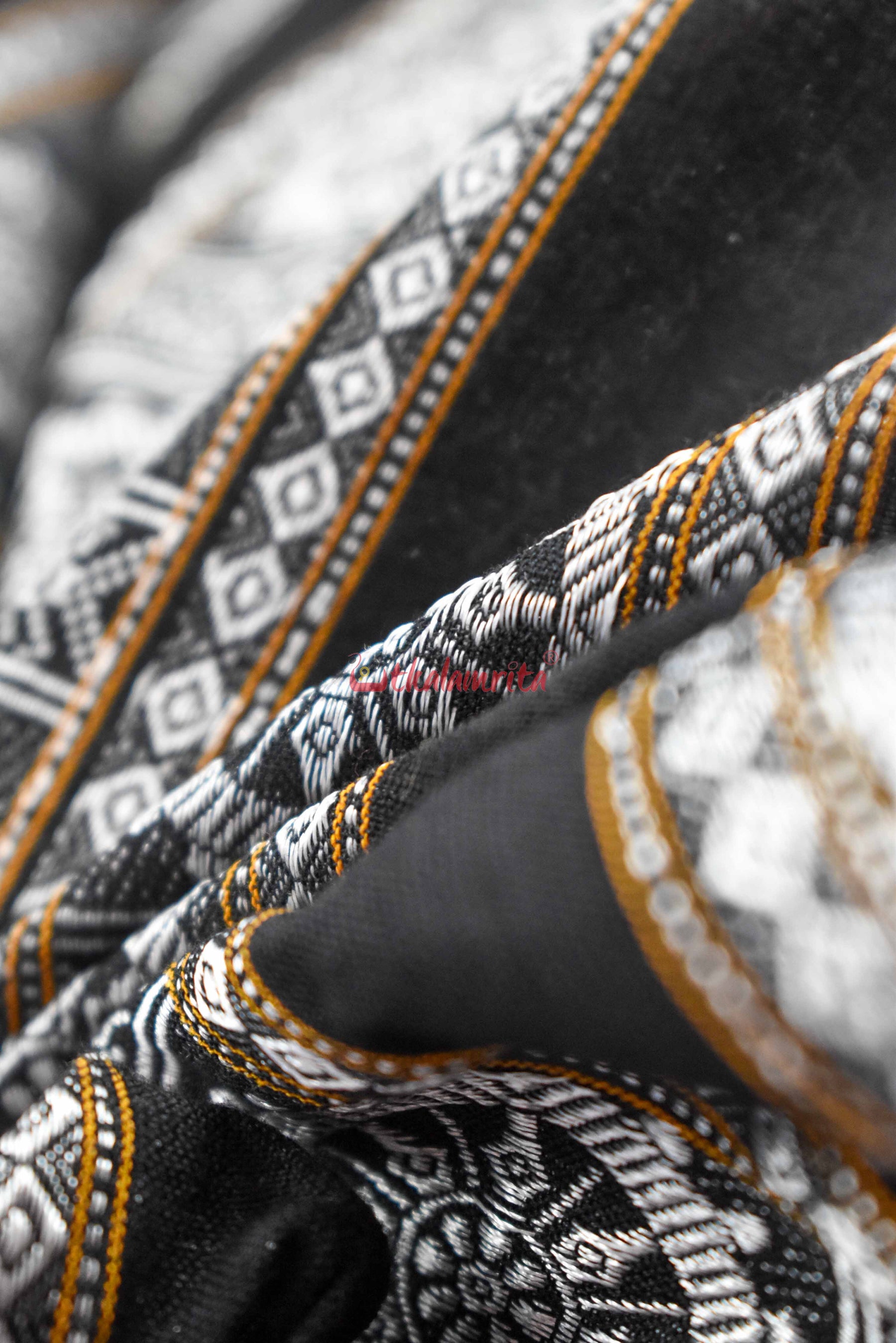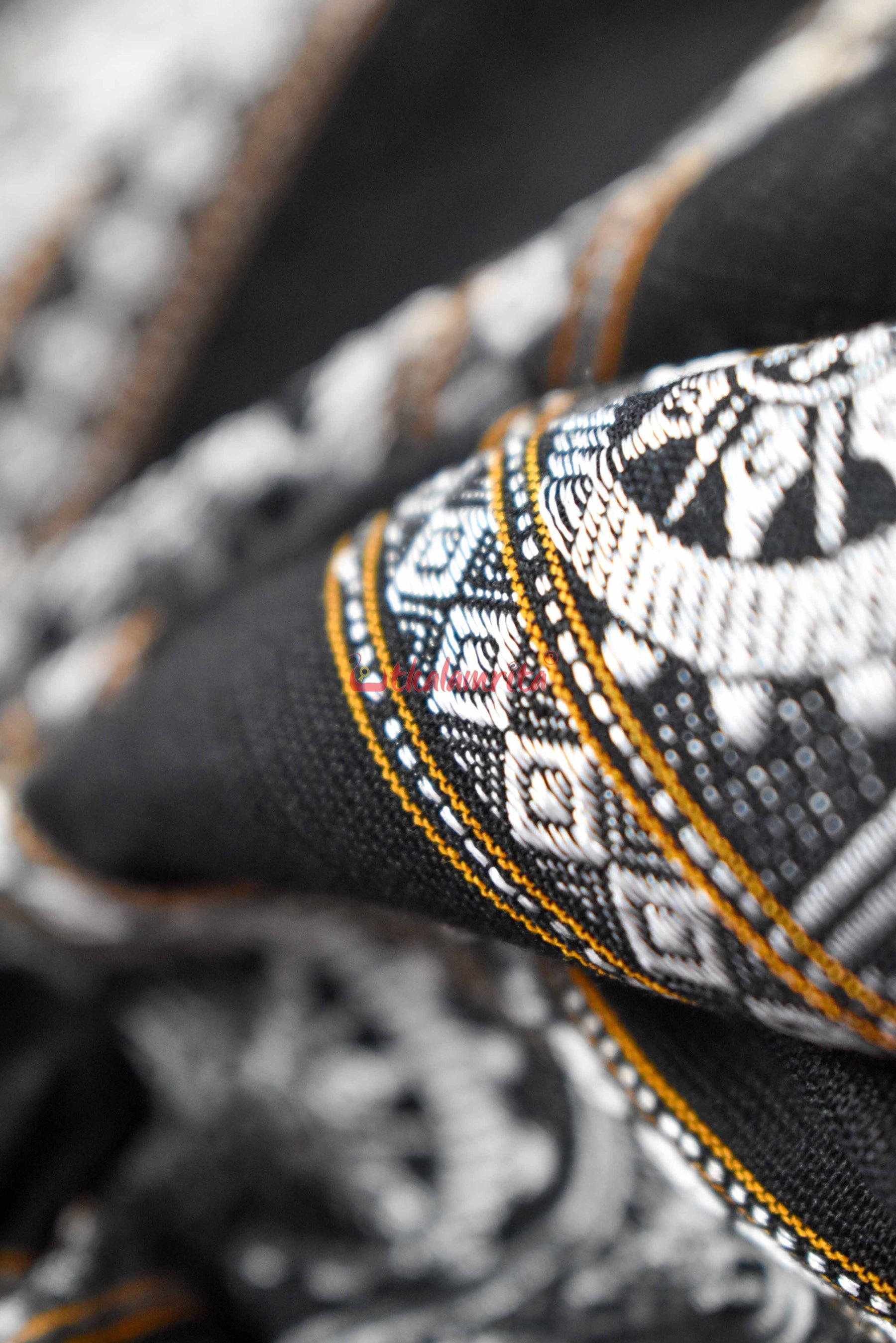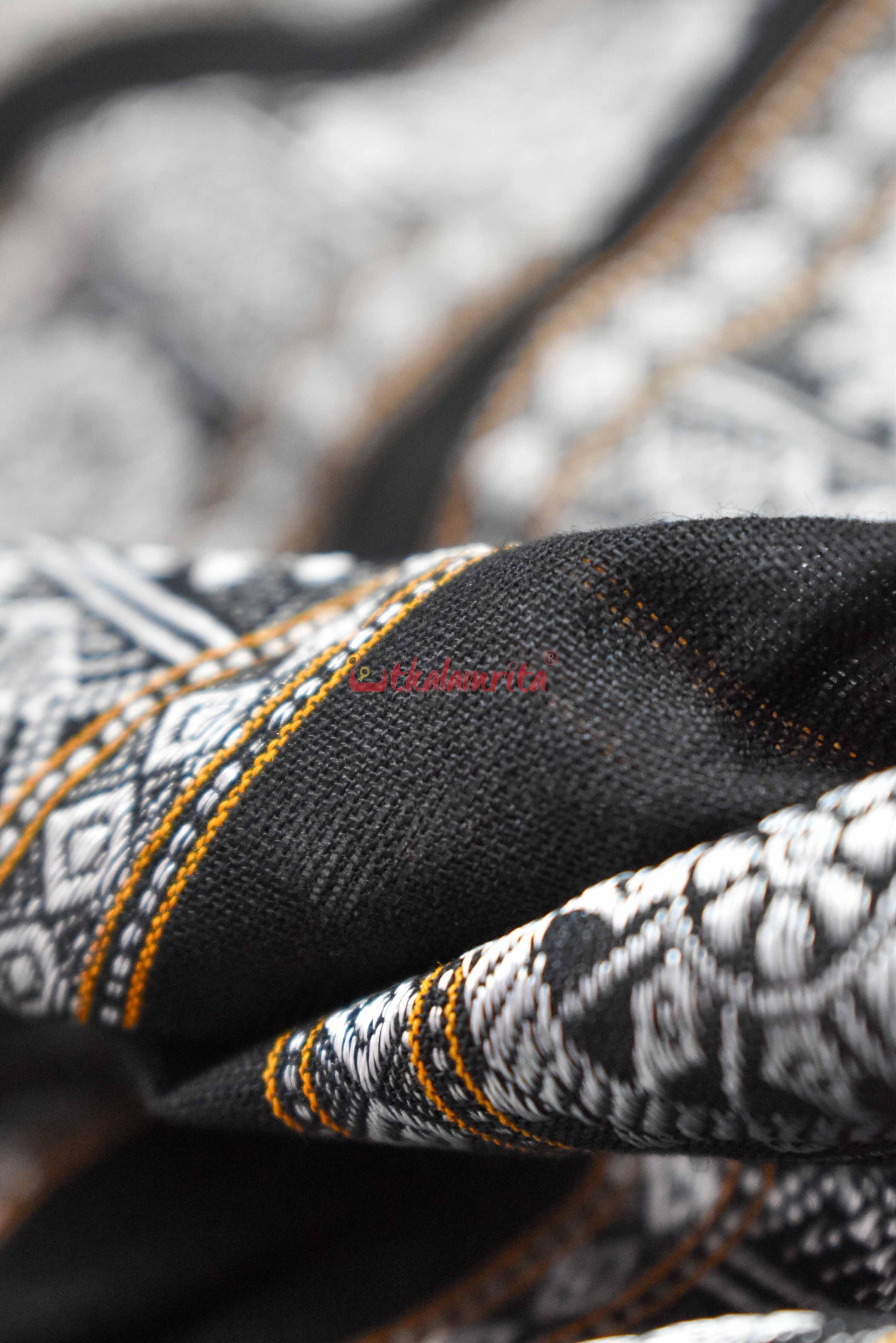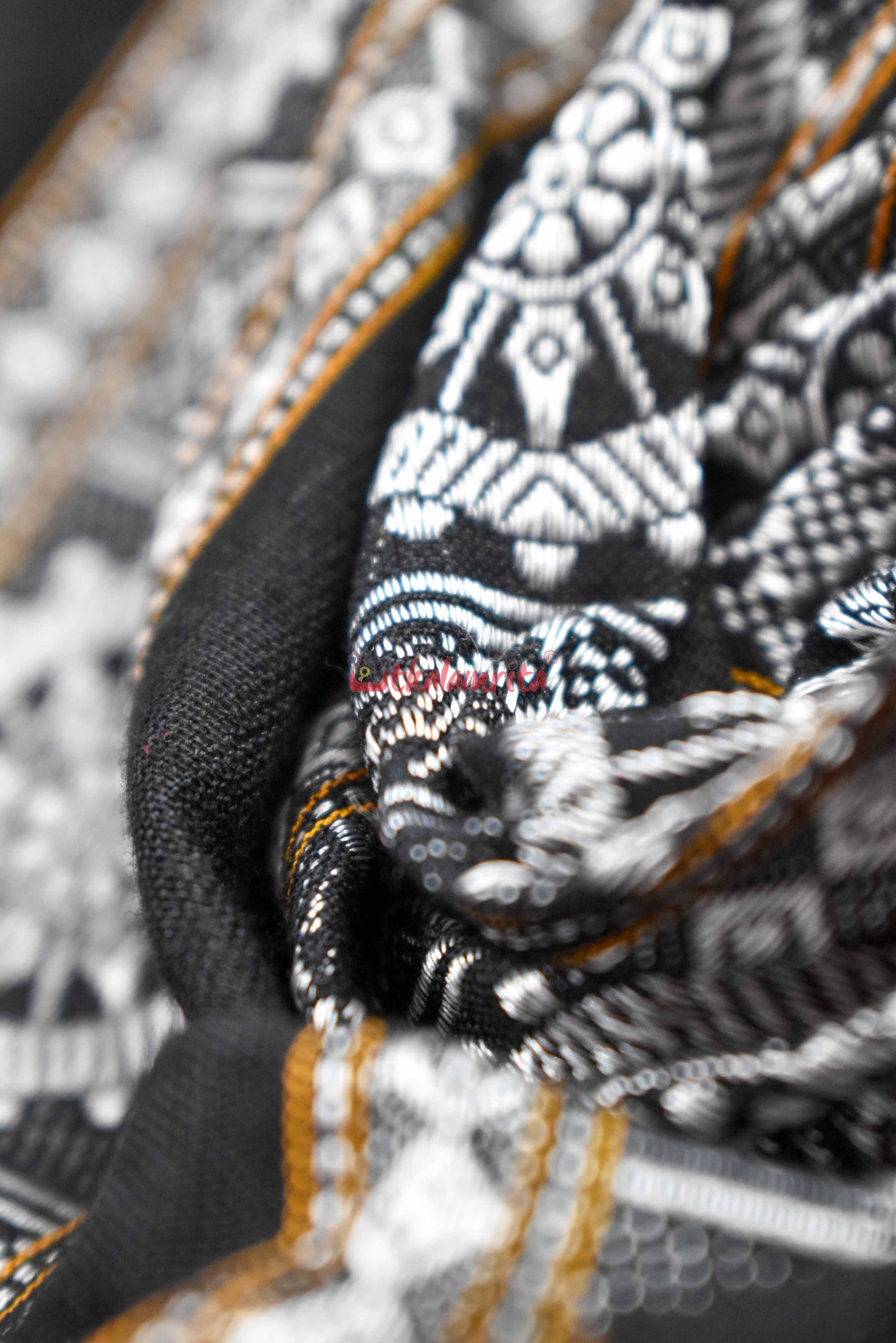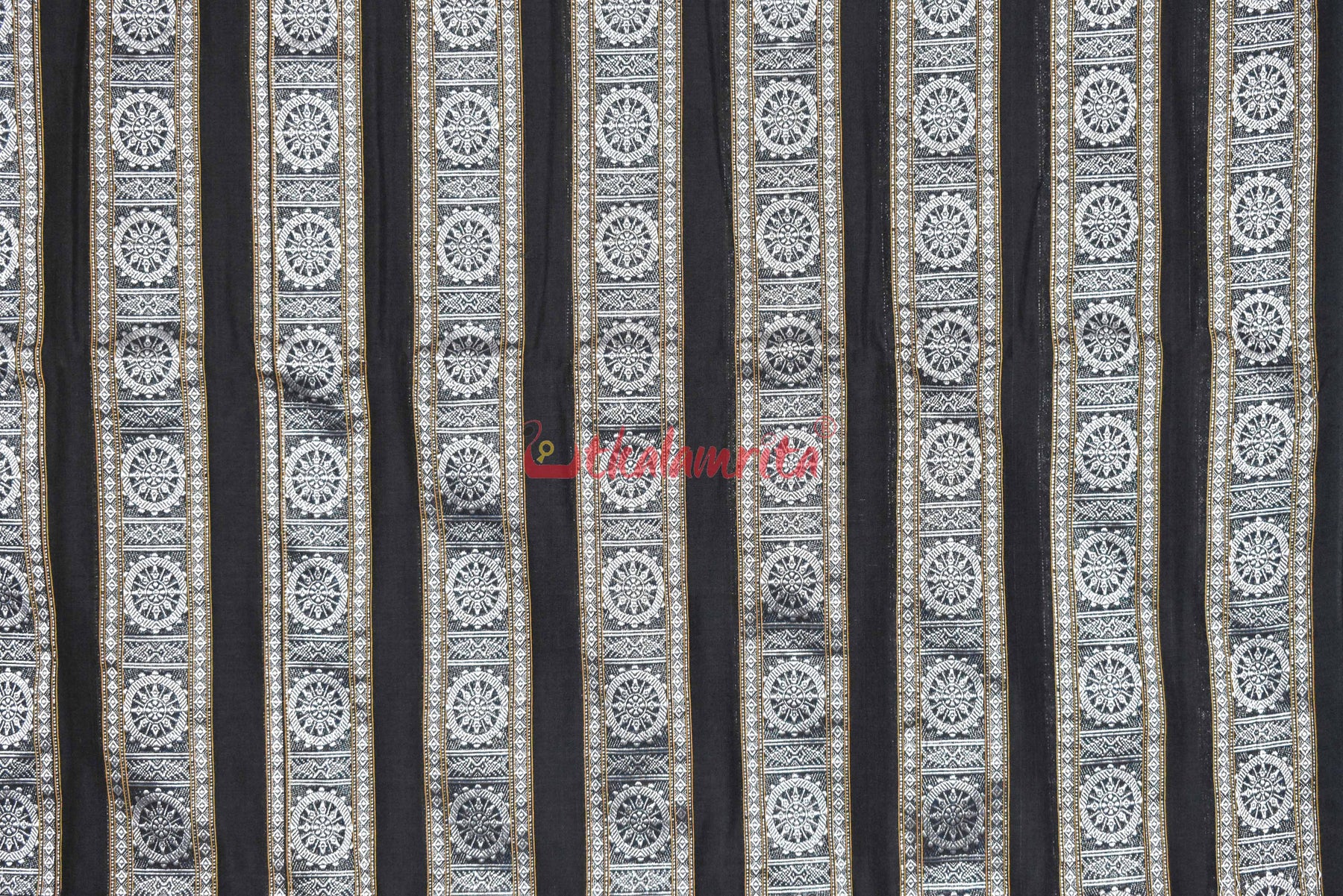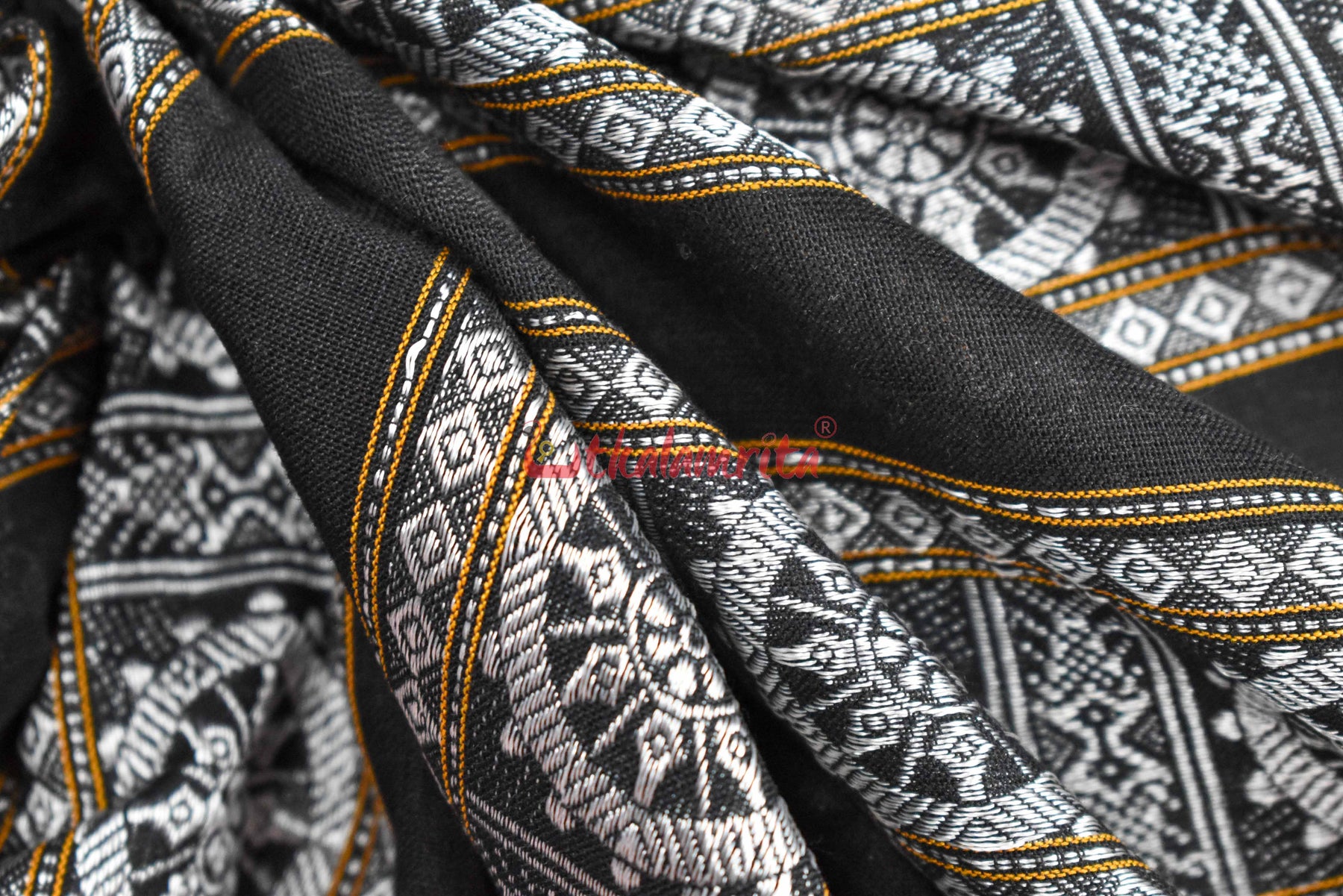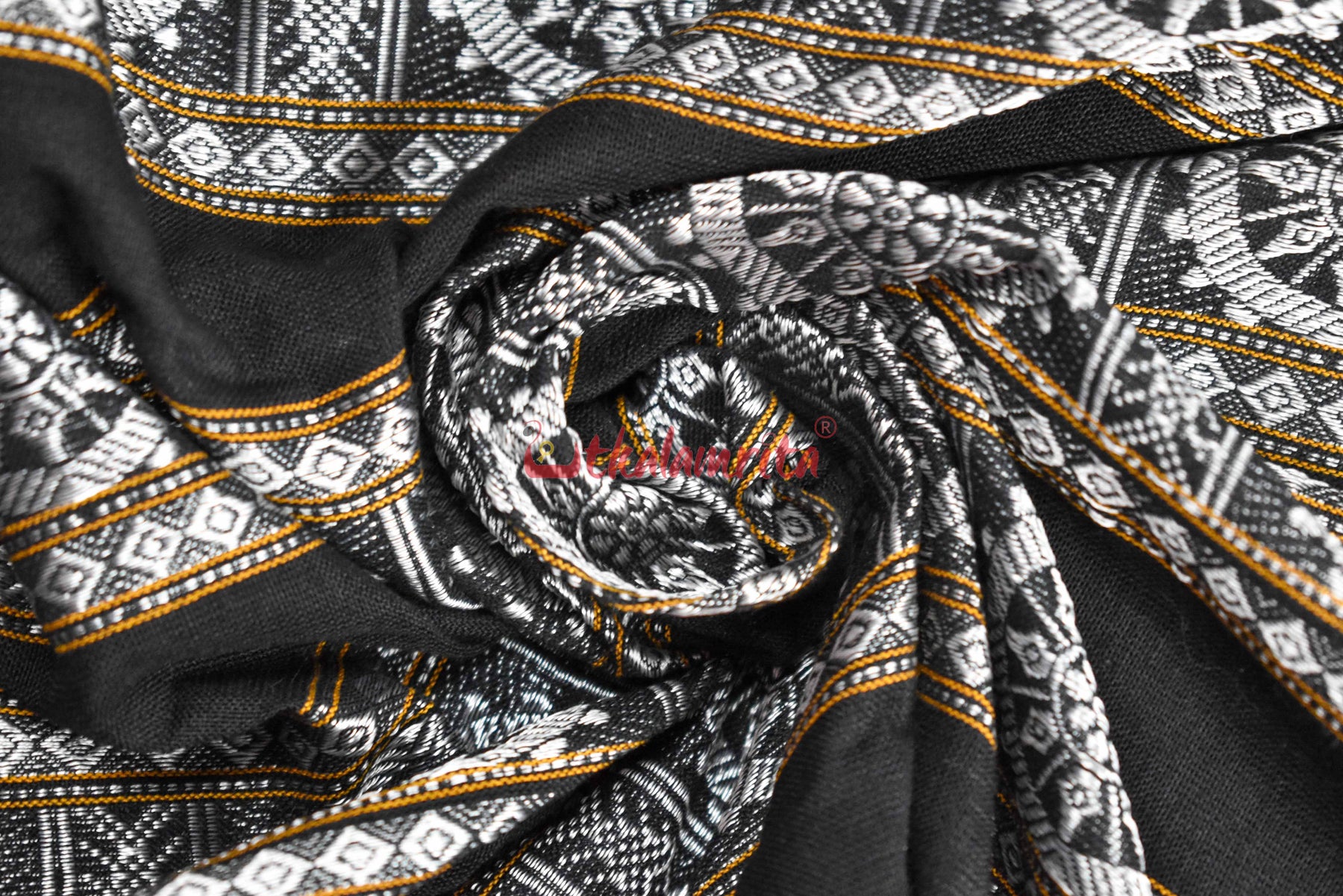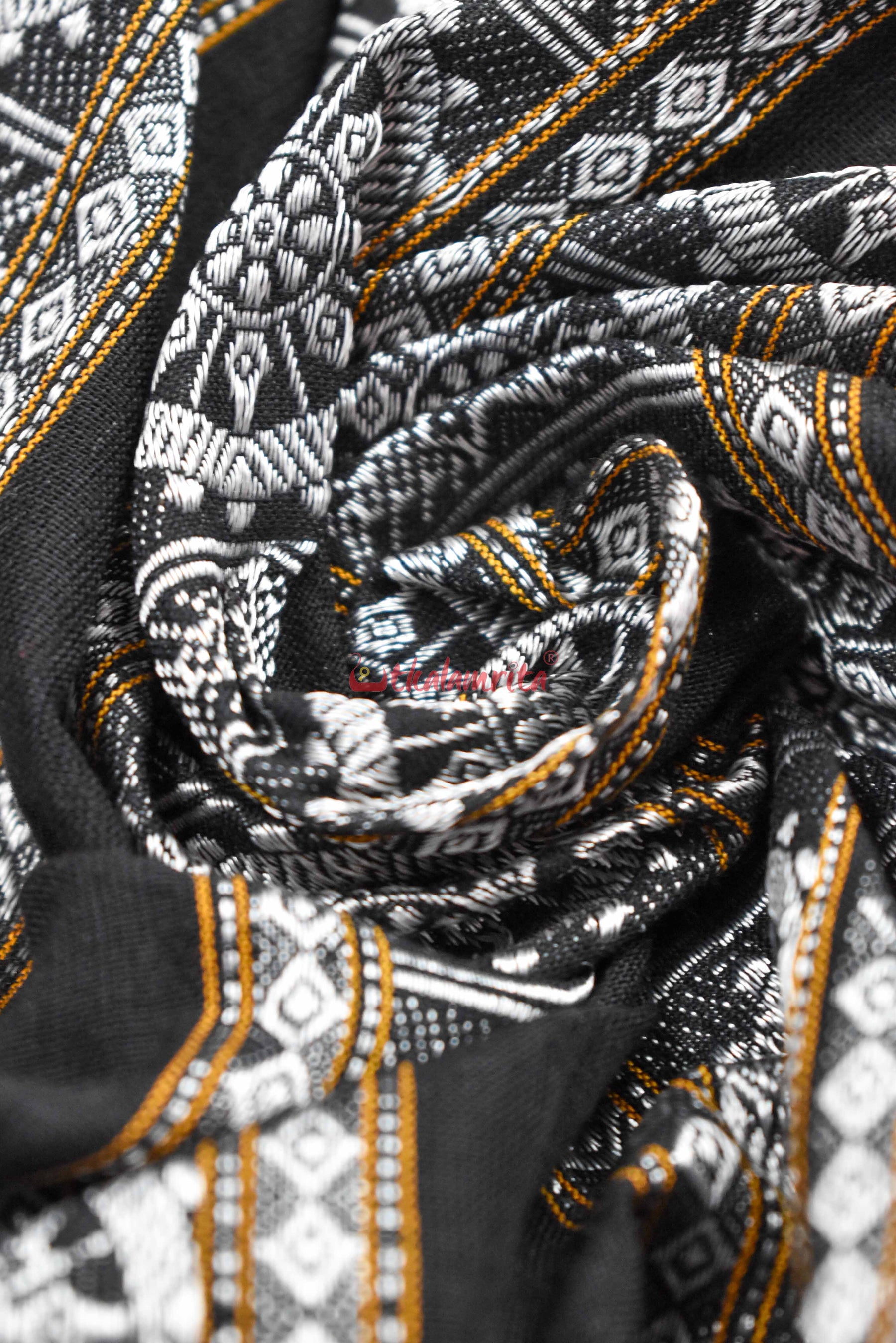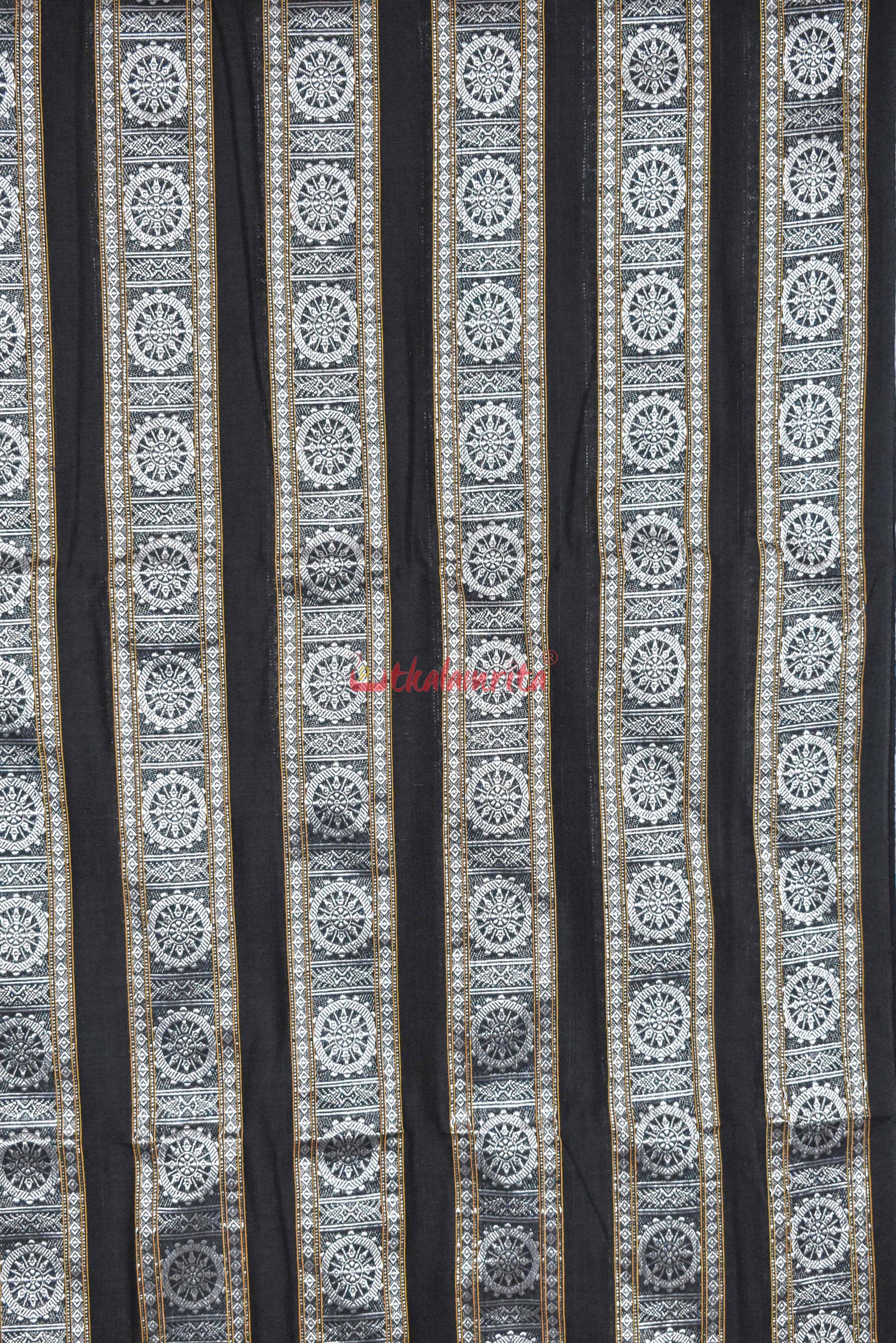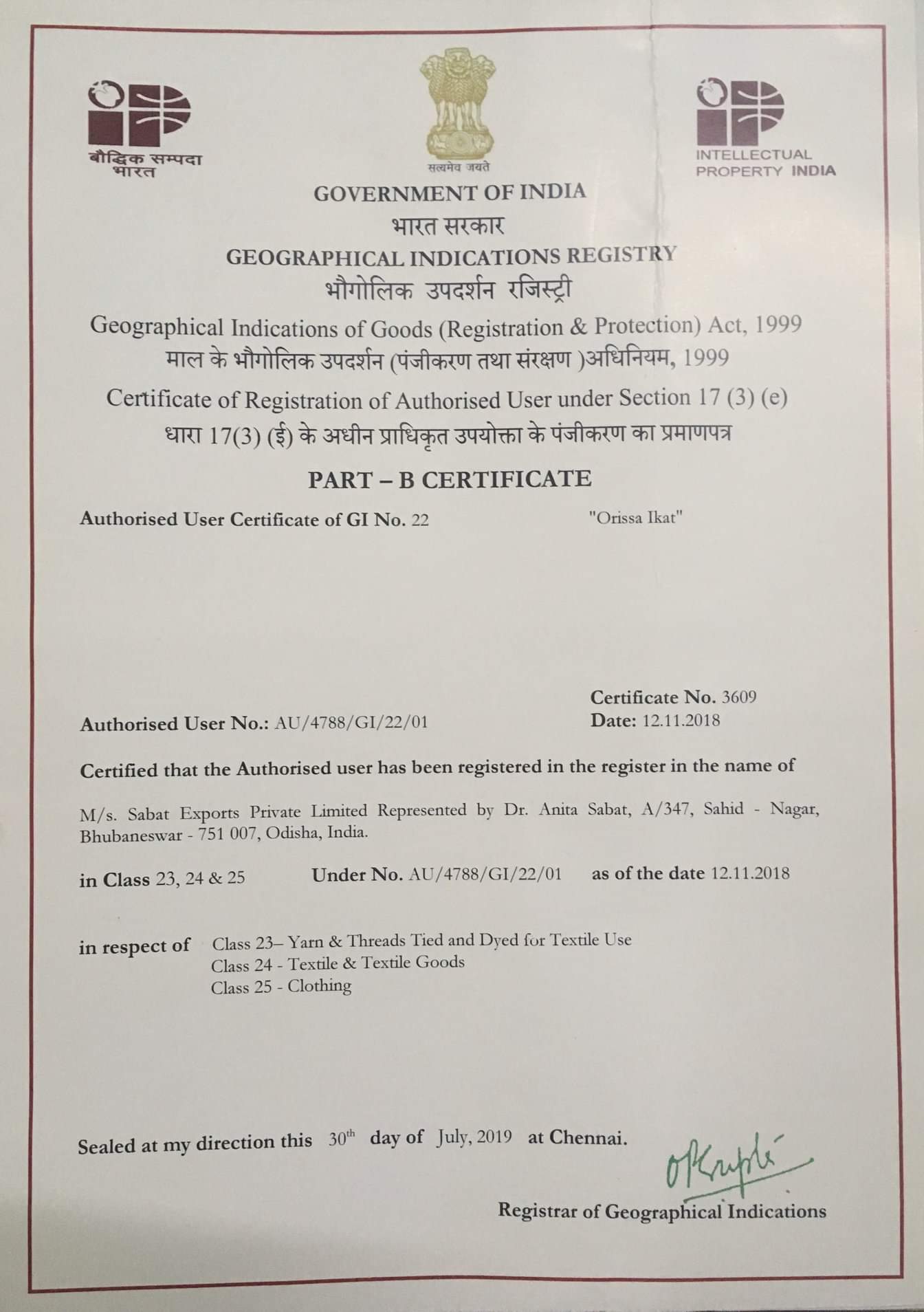 Black Konark Wheel (Fabric)
Nuapatna's weaving origin traces back to 12th Century AD and it is closely associated with Lord Jagannath Temple rituals at Puri, Odisha. This is the weave of single largest cluster of Odisha at Nuapatna with 10,000 weavers present with approx 6000 looms. This is the black variant of our world famous heritage site Konark's main symbol- the Konark Chakra or Wheel. Nuapatna specialises in single ikat. Out of thousands of types of fabrics, only this particular chakra cloth is being made on powerloom to simplify the workload on weavers. Making hundreds of metres of this yardage using hands and legs of weavers repetitively will raise the cost by several notches, due to which the cloth will not be affordable to majority of handloom lovers. This is a beautiful silver and golden weave of Konark Chakras,fish and dots within diamonds over blue base. So go for this beautiful, high quality yardage at a very affordable rate and stun everyone around you! 
Width of Cloth: 44 inches, Material: Pure Cotton (mercerised), 100 Count
(1) The colors of the actual product may look slightly different due to different screens used for viewing the digital photography captured. Our endeavor has been to present the true shades of the products as far as possible. (2) There may be loose threads on the backside of pallu of saree, which is a mark of true handwoven and handloom saree. (3) The slight irregularities in the body/anchal/border of saree are to be celebrated as a mark of true handloom products. (4) Wash Care: We advise dry cleaning for the silk sarees and handwashing separately in cold water alongwith drying in shade for our cotton products. Iron Care: Light iron to be used. For pattachitra handpainted items, please iron only on backside. Otherwise use a cotton cloth on top of the painted parts while ironing.