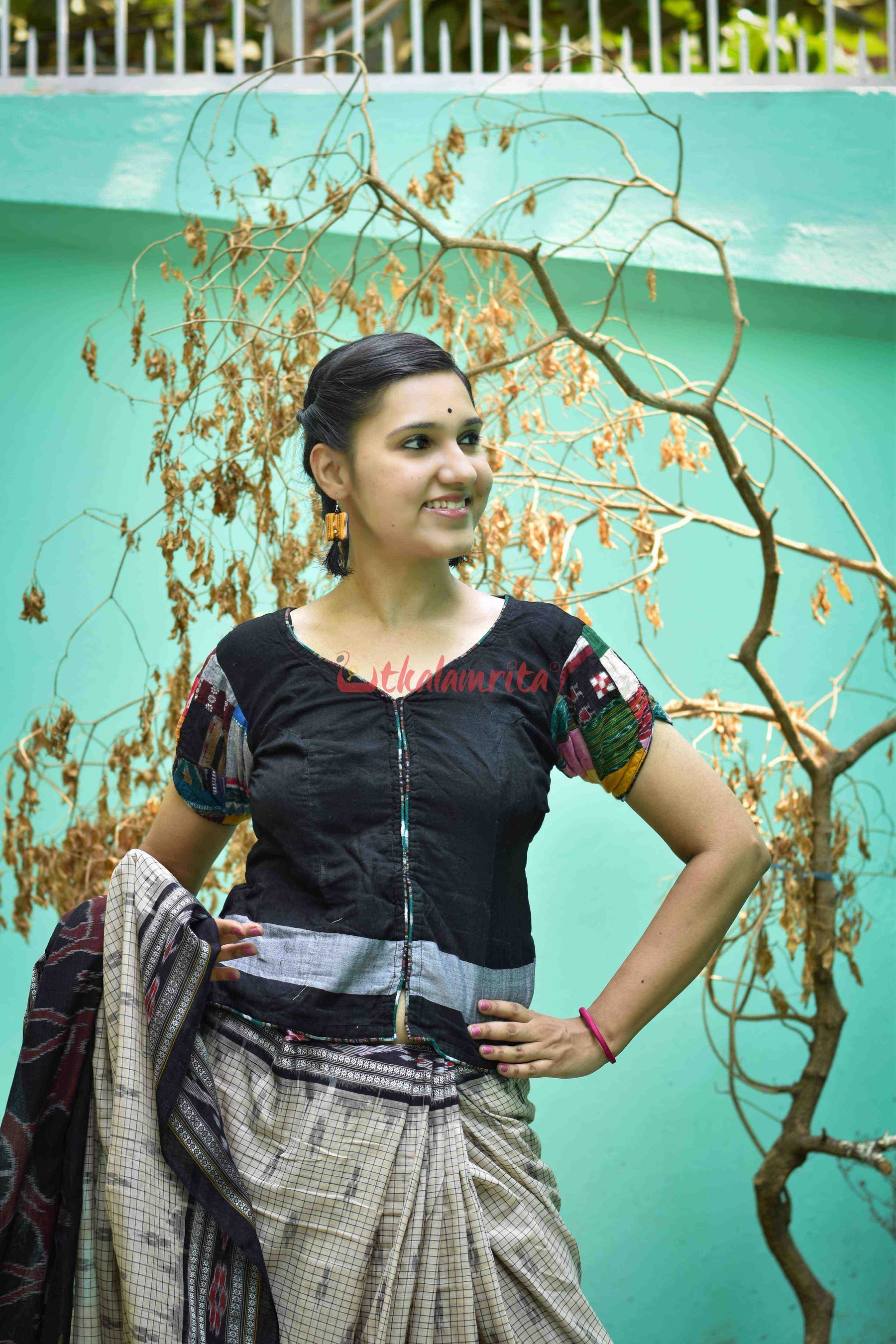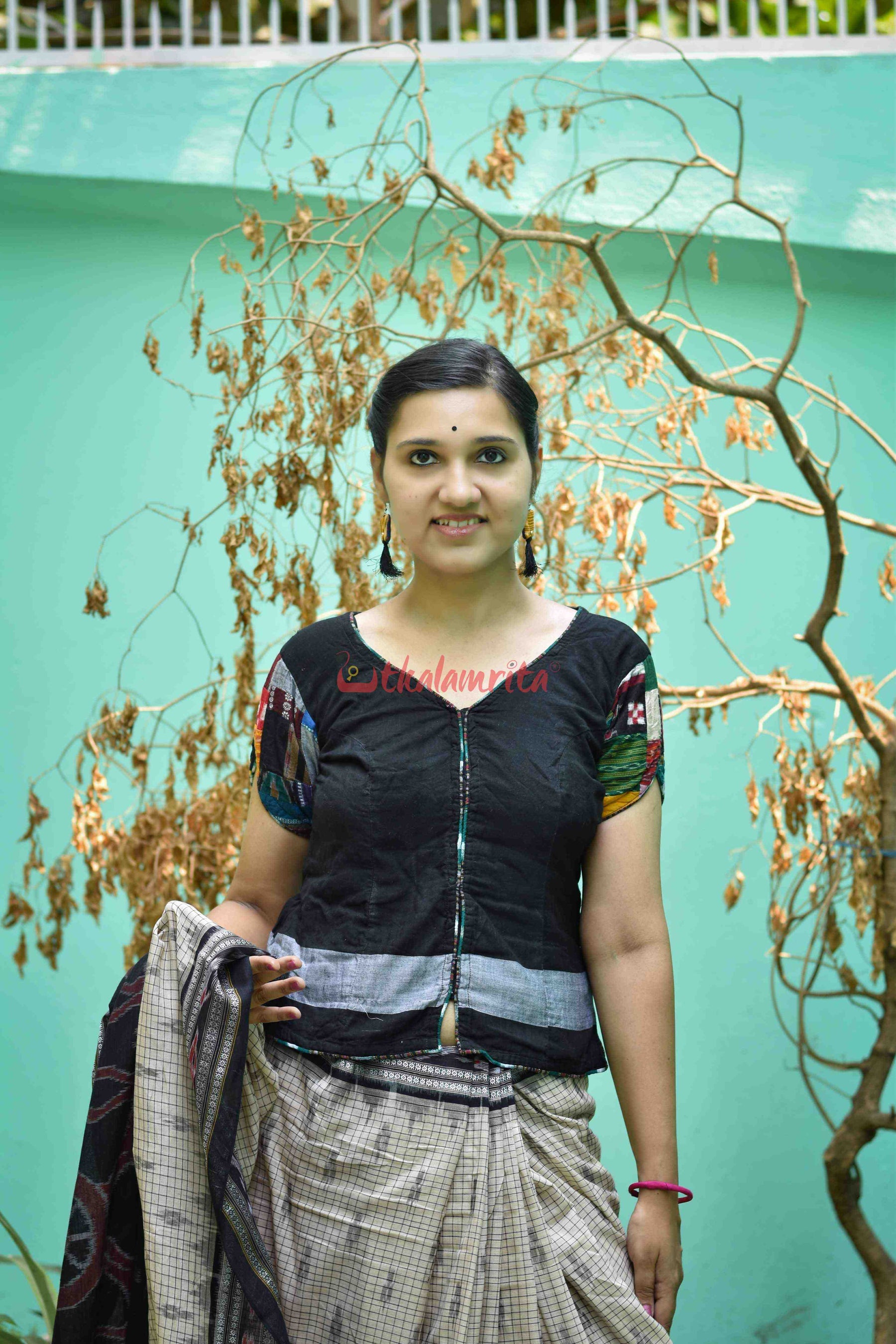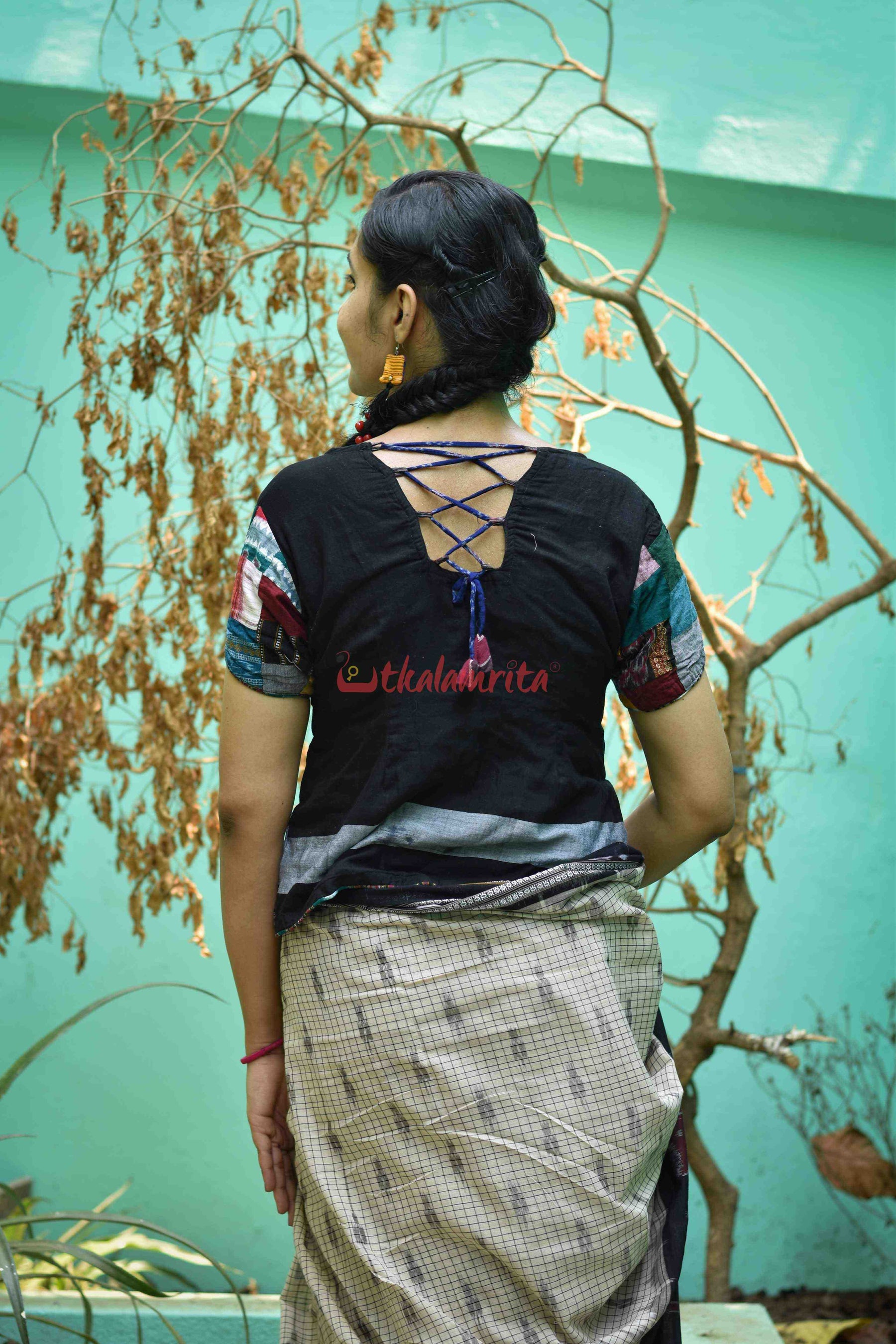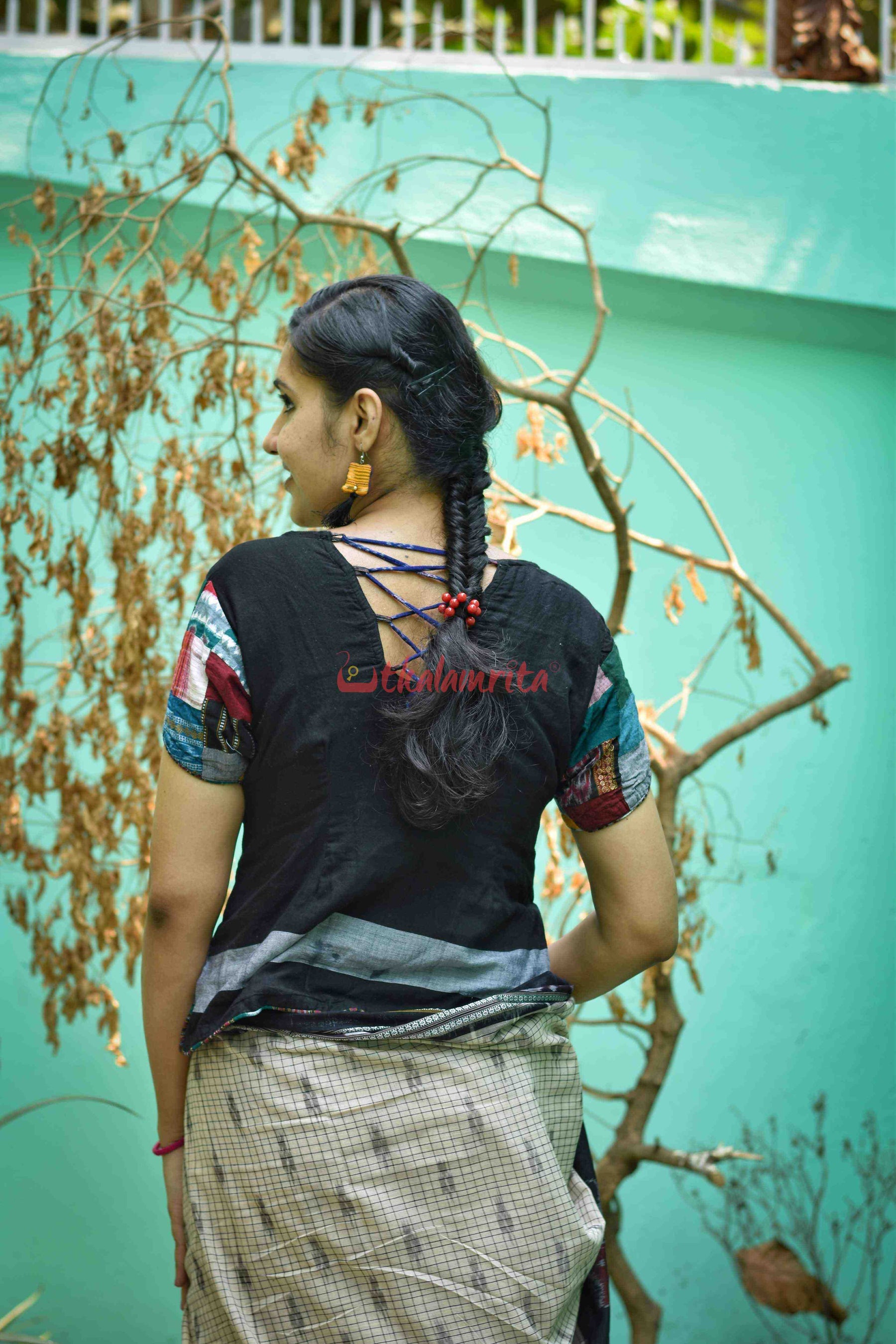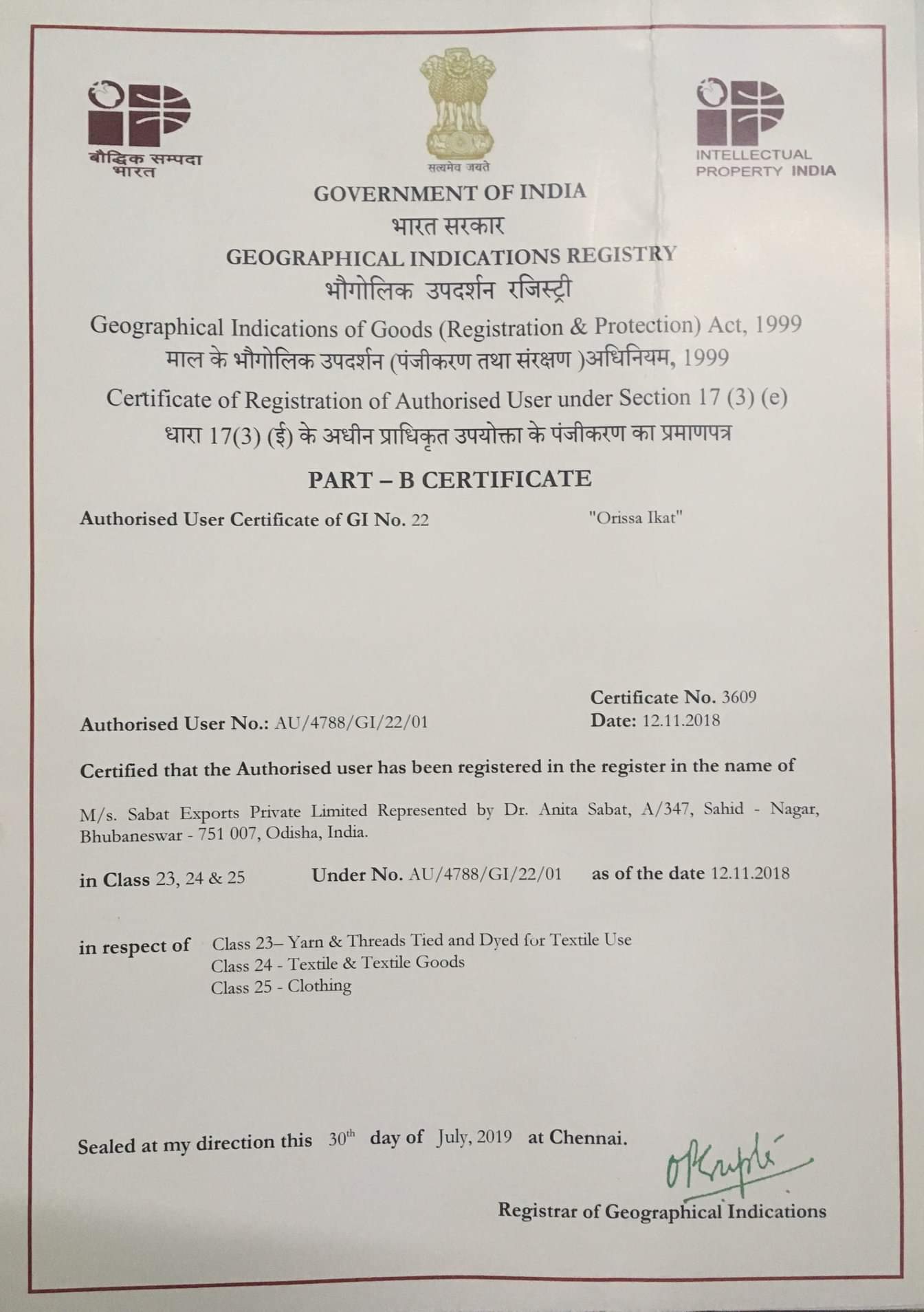 Upcycled Sleeves (Blouse)
This exclusive top cum blouse is designed and tailored inhouse by us from an all-encompassing mix of tidbits of Odisha handloom cloths. At Utkalamrita, we do not waste even the smallest cut piece of Orissa ikat fabrics. We are inherently sustainable and in our small bit to stop global warming, present this one-of-a-kind exclusive top! Our innovative tailors have first sorted the huge amounts of bit cloths, cut those into rectangle shapes of various sizes and then applied their creative minds in stitching together these rectangles to create a whole new unique fabric for the sleeves. Please note that delivery will be done after 7 days of placing your order, as a fresh blouse will be made just for you so we need time to create the awesomeness for you! Also, please note that your blouse will be the most unique in the world- no second person can ever possess exactly the same piece as you! So join in the revolution for #sustainablefashion and #ethicalfashion! Let's make the Earth a better place for our future generations! 

Type: Non-padded, Material: Pure Cotton (mercerised), Sleeves: Medium Length
(1) The colors of the actual product may look slightly different due to different screens used for viewing the digital photography captured. Our endeavor has been to present the true shades of the products as far as possible. (2) There may be loose threads on the backside of pallu of saree, which is a mark of true handwoven and handloom saree. (3) The slight irregularities in the body/anchal/border of saree are to be celebrated as a mark of true handloom products. (4) Wash Care: We advise dry cleaning for the silk sarees and handwashing separately in cold water alongwith drying in shade for our cotton products. Iron Care: Light iron to be used. For pattachitra handpainted items, please iron only on backside. Otherwise use a cotton cloth on top of the painted parts while ironing.