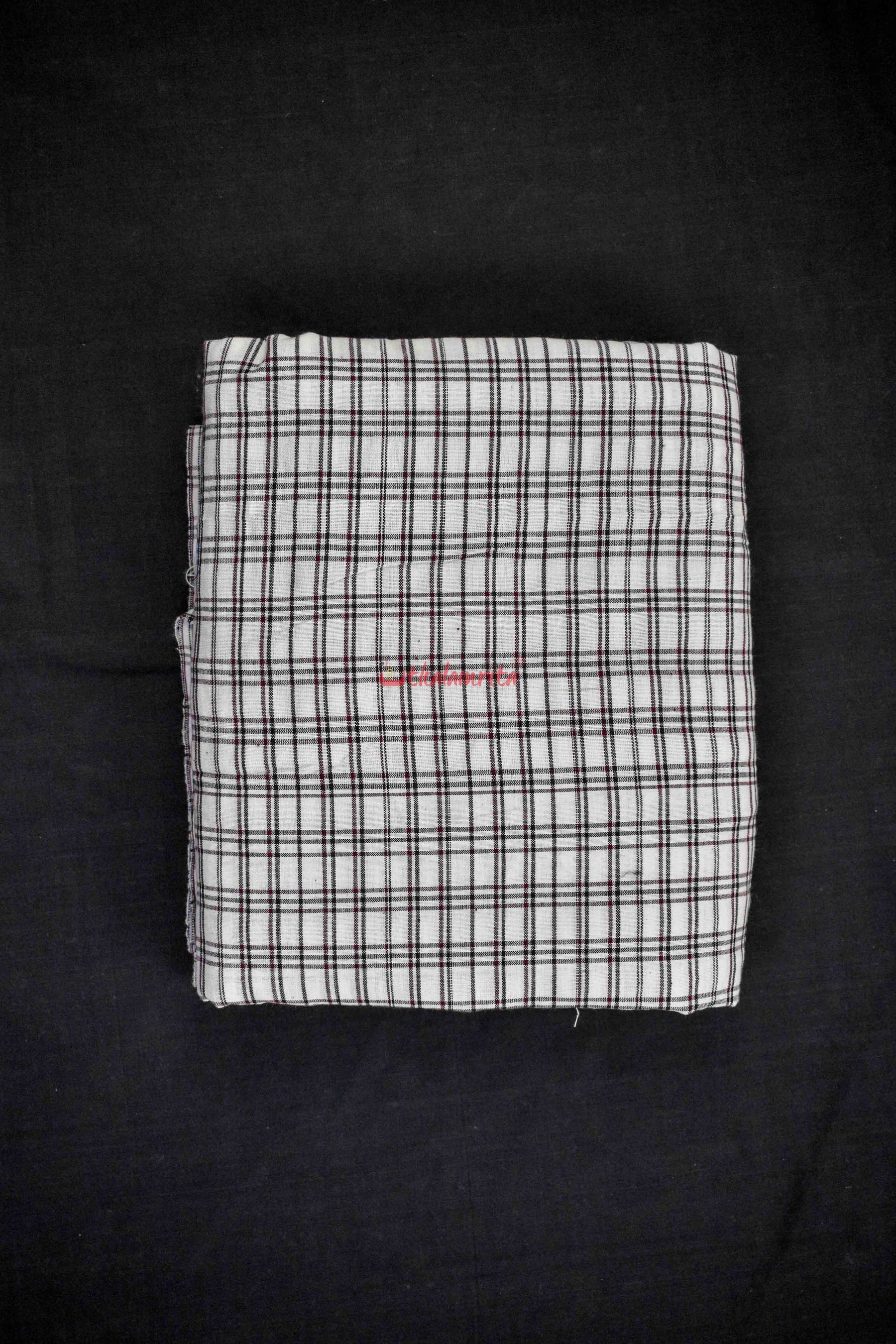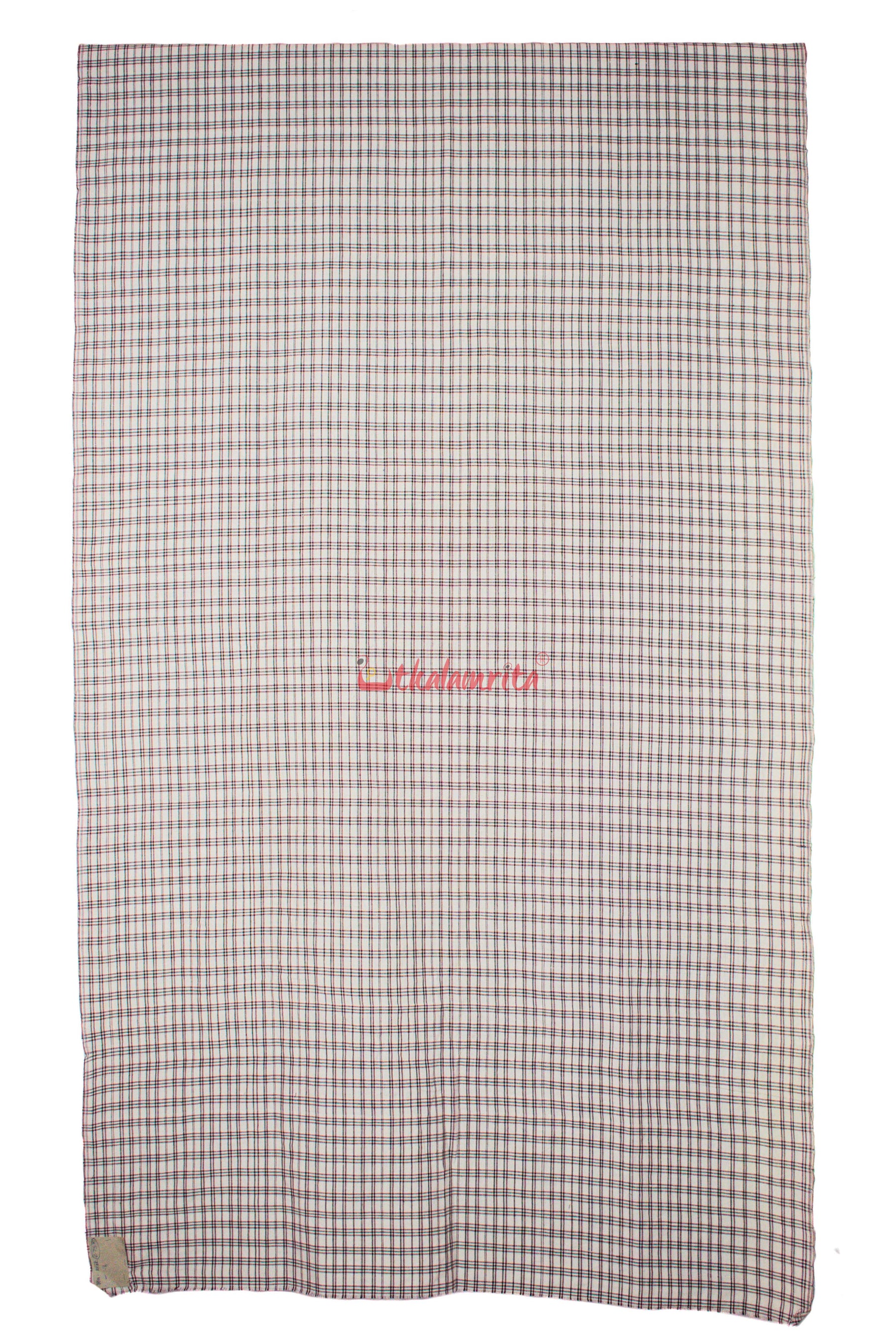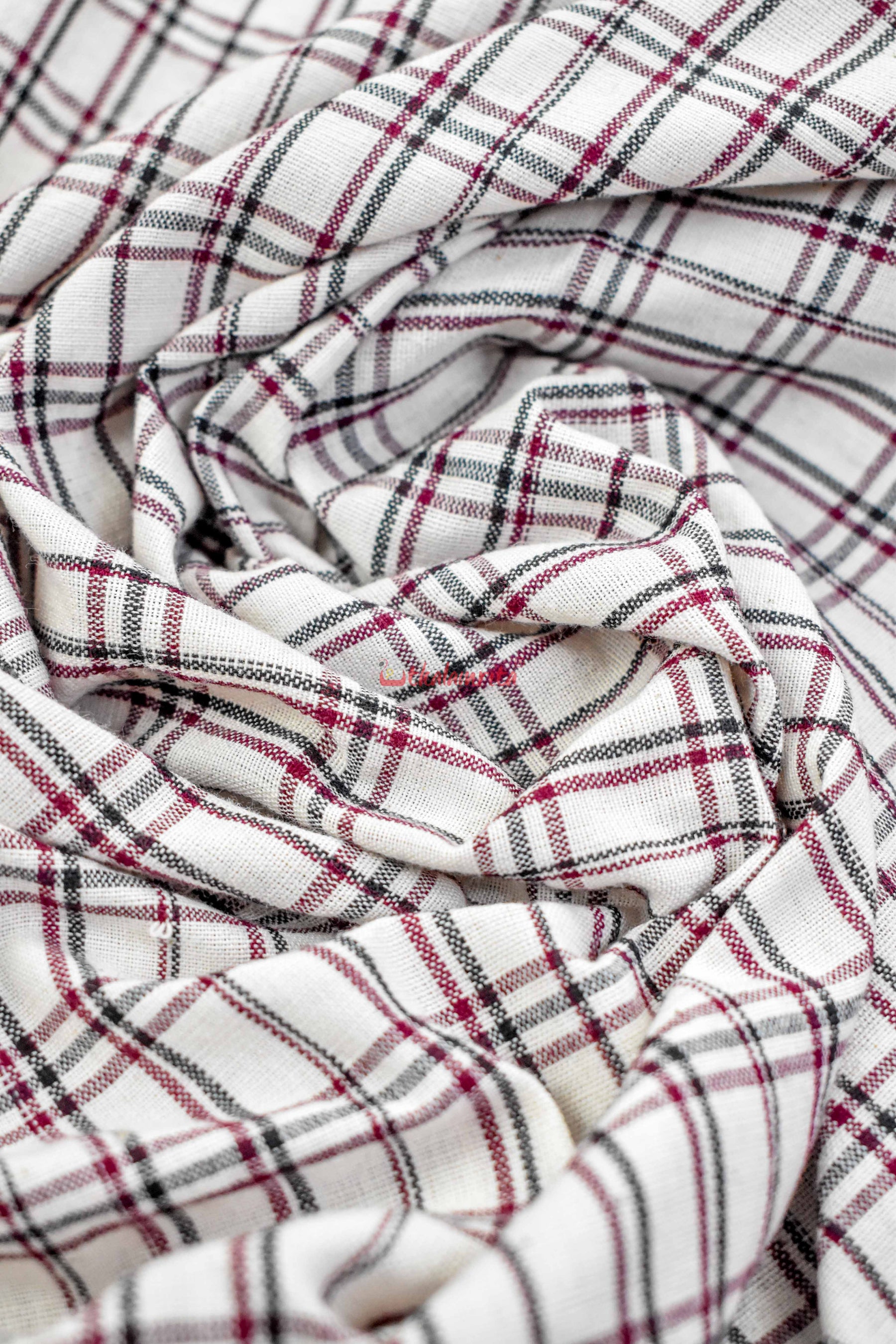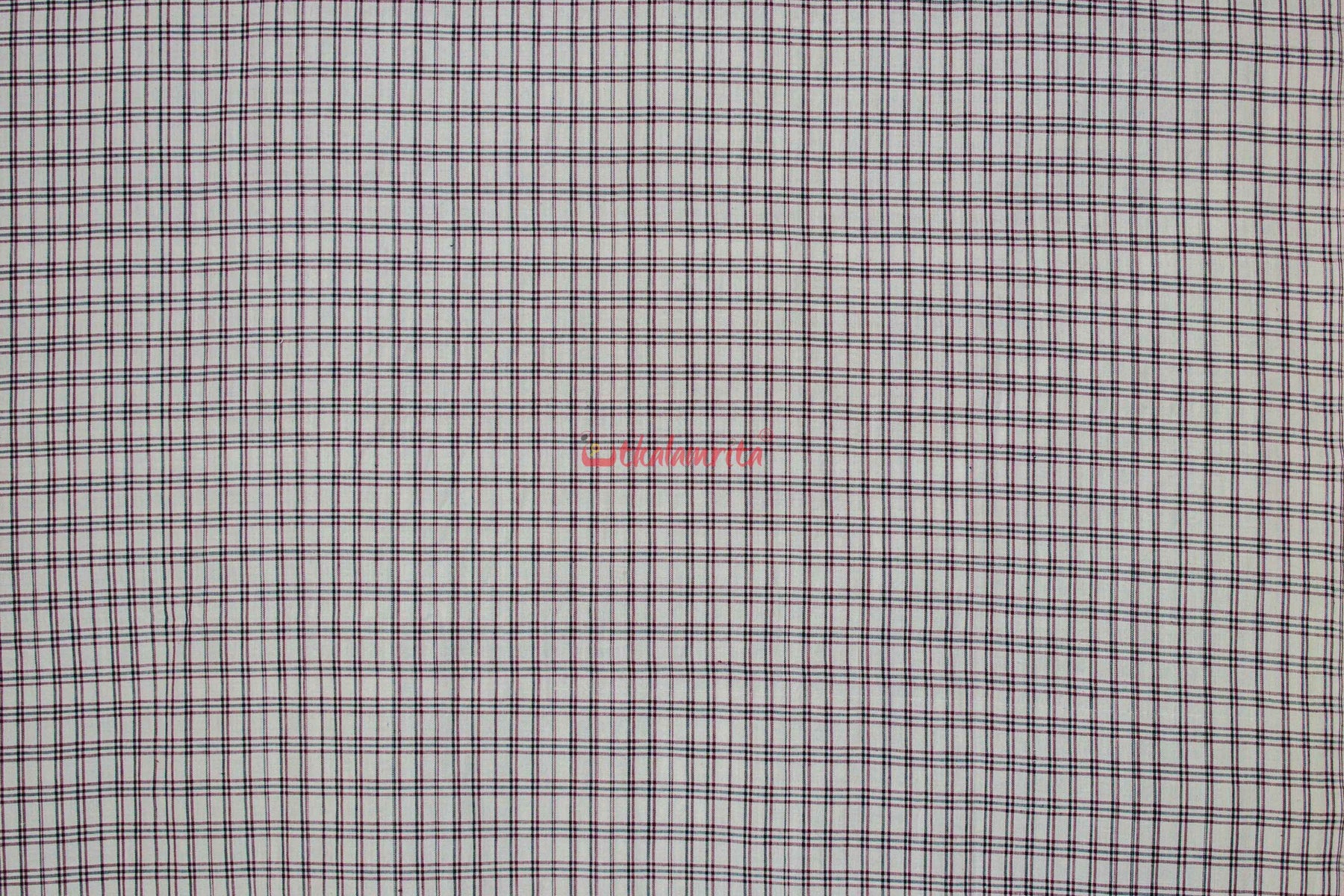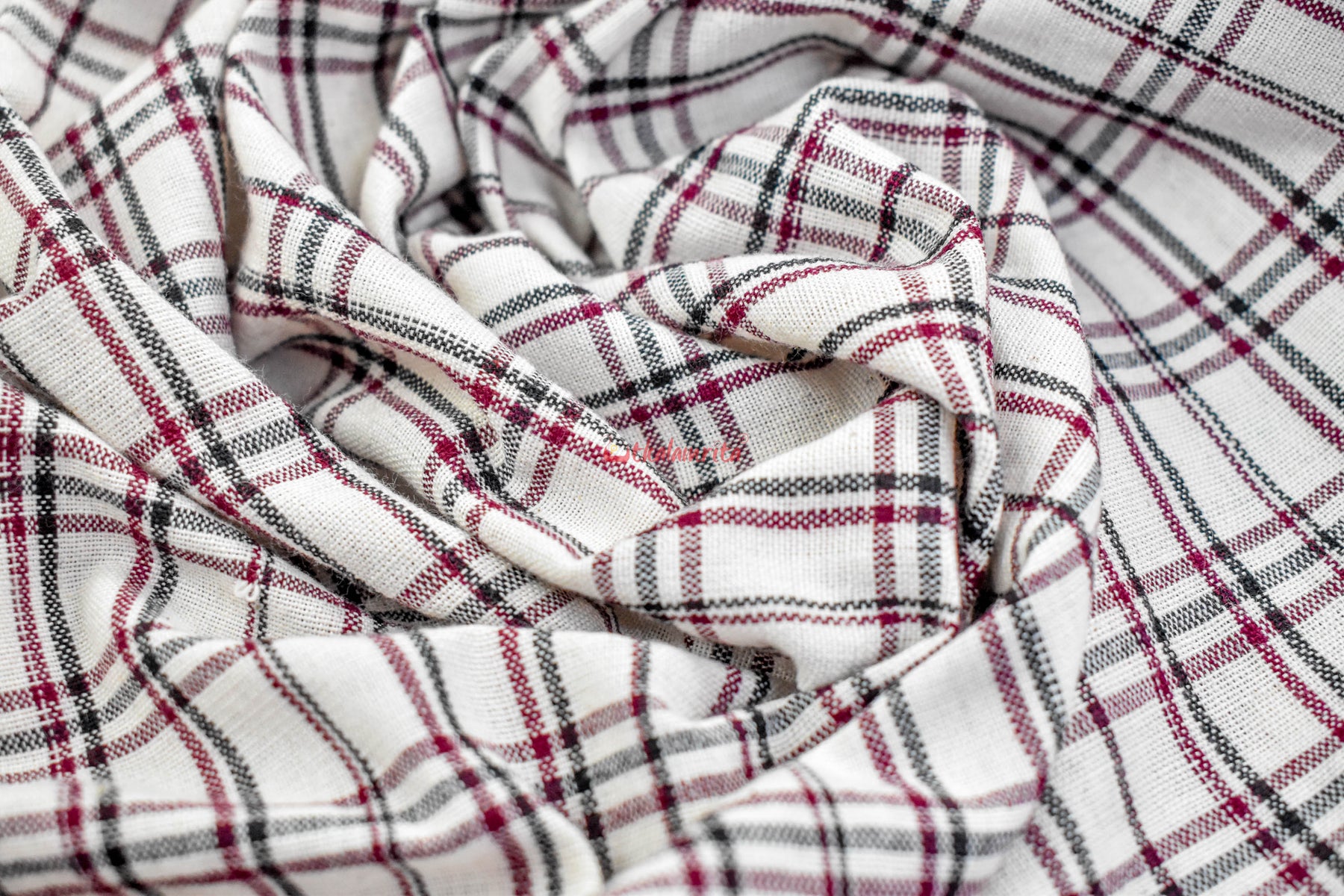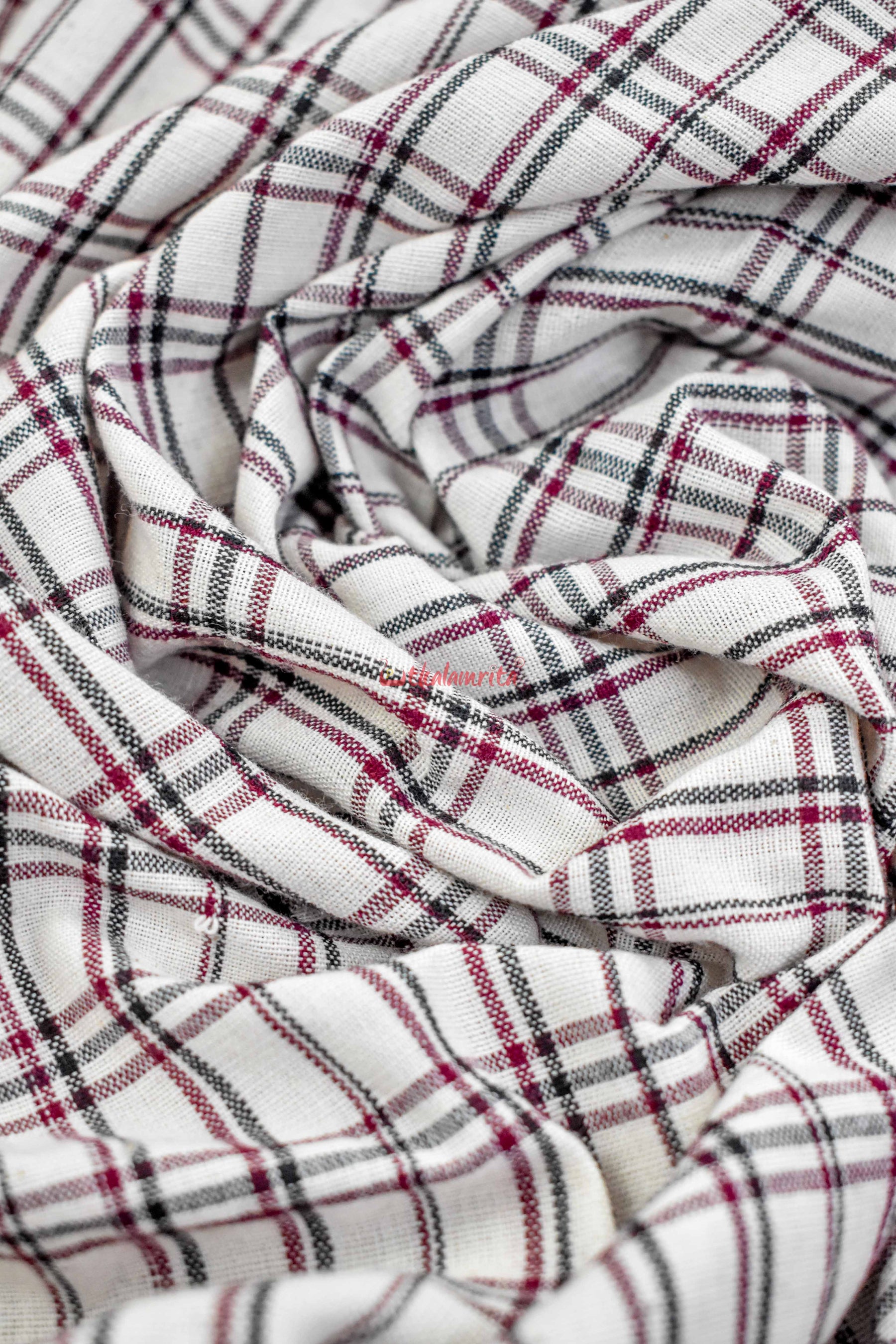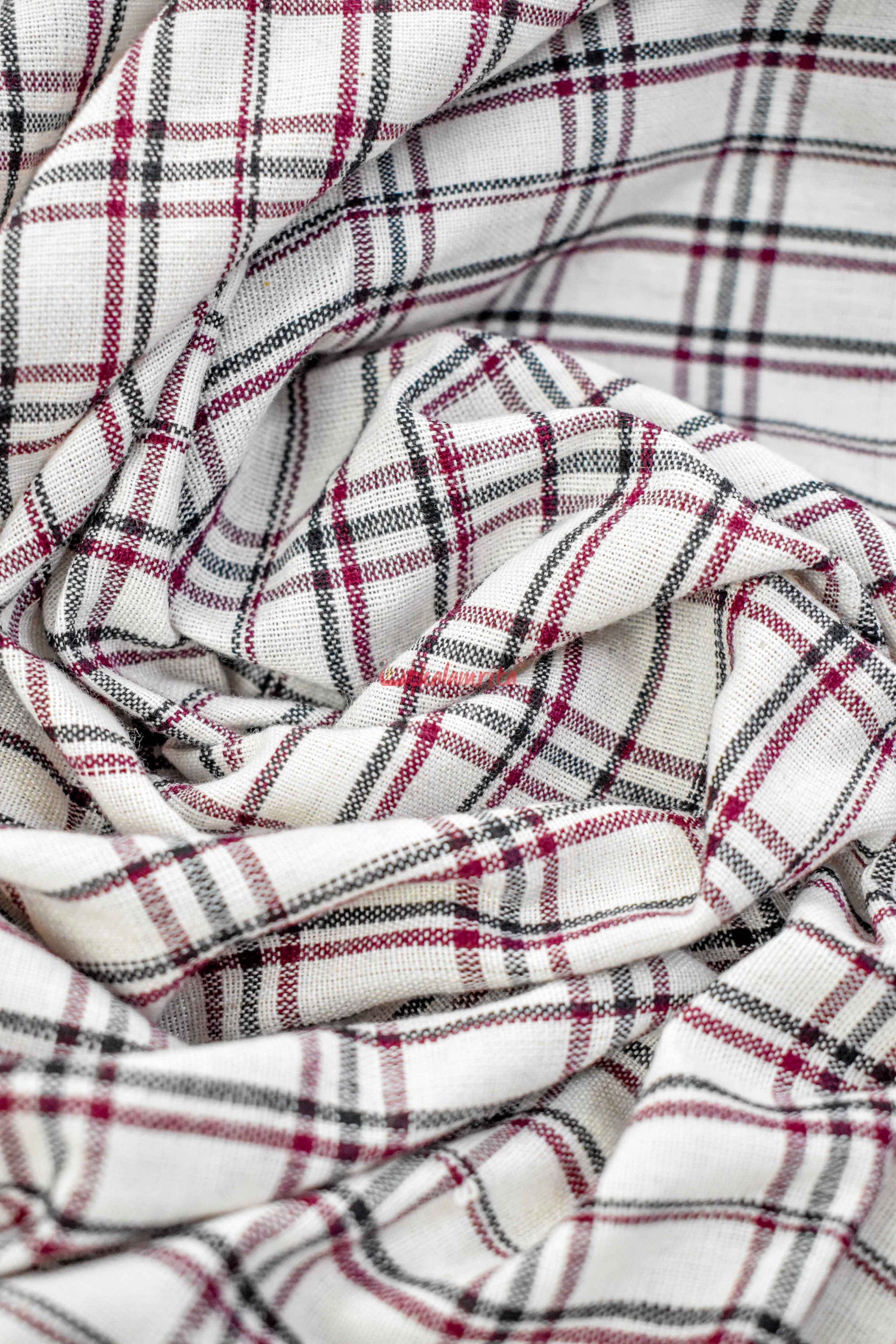 White Black Maroon Checks Kotpad (Fabric)
First GI ( Geographical Indication) of Odisha in 2005-06 was accorded to Kotpad Sarees and Fabrics. Kotpad sarees are made from vegetable dyed fabric which are used used as bridal fabric by tribals of Kotpad, Koraput region since centuries. The extra weft wound on "Nari" is used to develop tribal motifs like fish, conch, crab, butterfly, pigeon, duck, snake, axe, boat hand fan, oar, temple etc. The root bark of older Aul tree is collected in between rainy and winter season and is used as raw material for dyes. The magnify effect of border is brought up by pick by pick insertion of thread by use of multi shuttle by interlocking method. The earthy fragrance of Kotpad endears it to all. Talk of true sustainable clothing and you get the Kotpad weaves!
Width of Fabric: 36 inches, Material: Pure Cotton (mercerised), 120 Count
(1) The colors of the actual product may look slightly different due to different screens used for viewing the digital photography captured. Our endeavor has been to present the true shades of the products as far as possible. (2) There may be loose threads on the backside of pallu of saree, which is a mark of true handwoven and handloom saree. (3) The slight irregularities in the body/anchal/border of saree are to be celebrated as a mark of true handloom products. (4) Wash Care: We advise dry cleaning for the silk sarees and handwashing separately in cold water alongwith drying in shade for our cotton products. Iron Care: Light iron to be used. For pattachitra handpainted items, please iron only on backside. Otherwise use a cotton cloth on top of the painted parts while ironing.