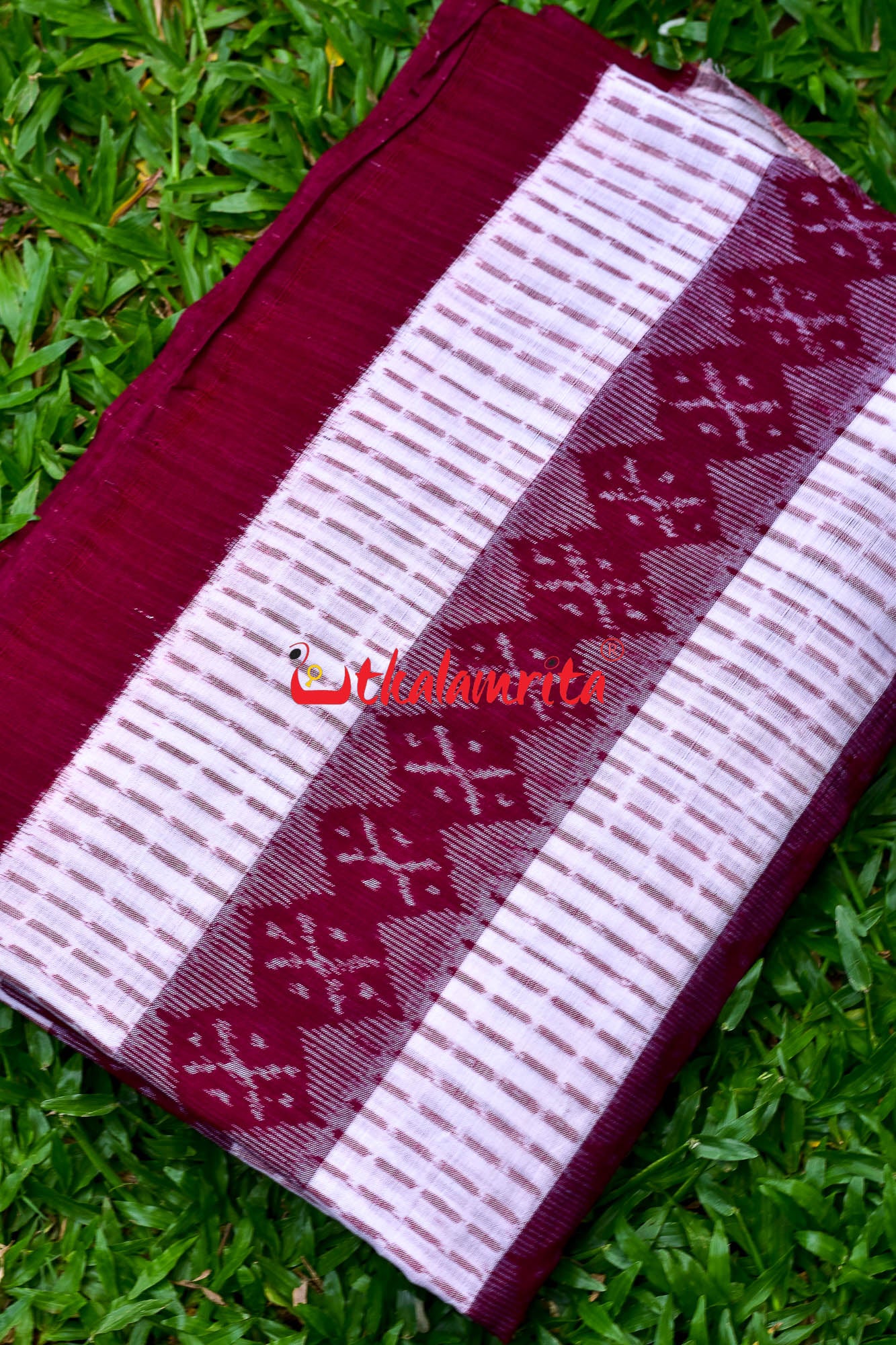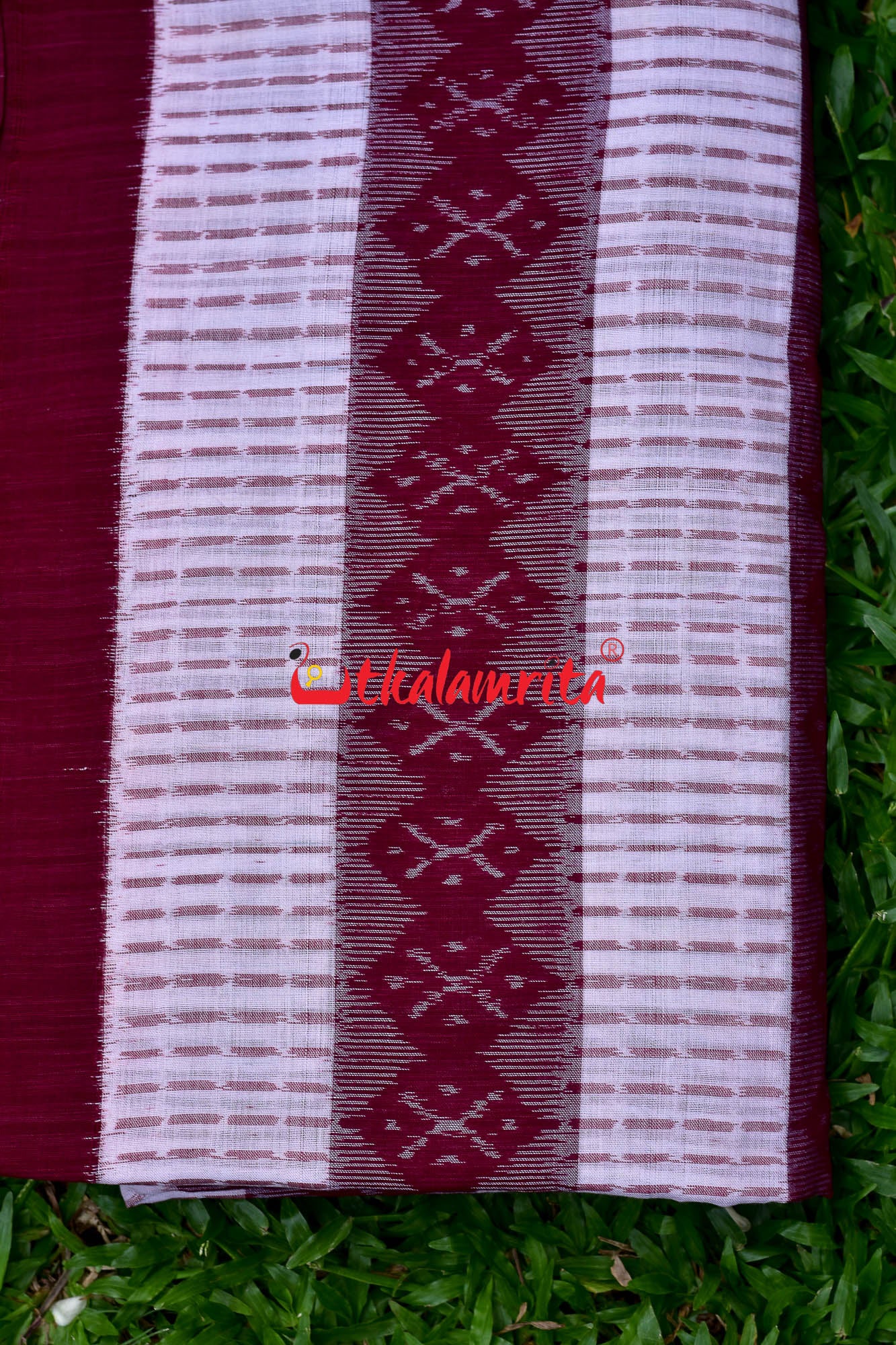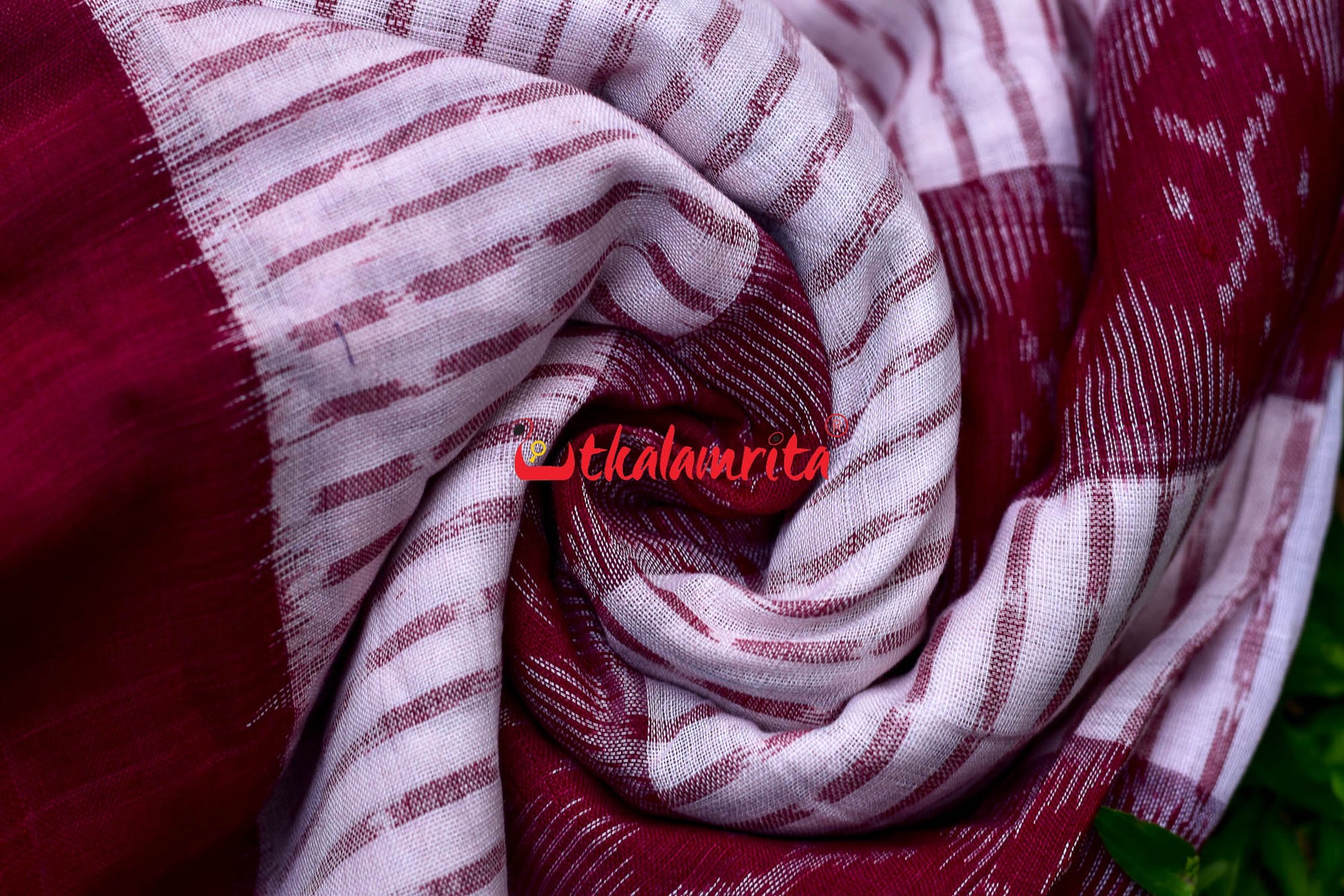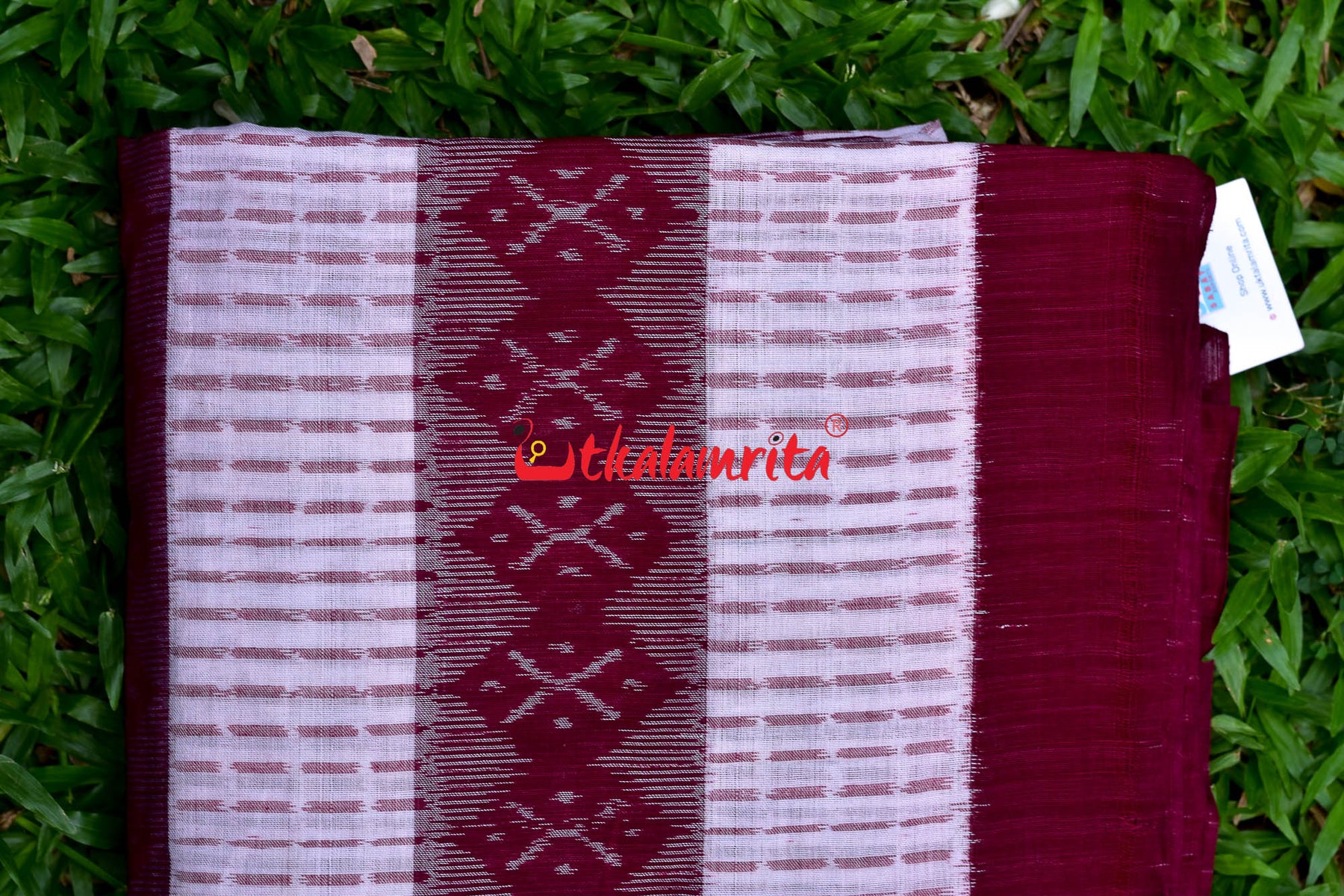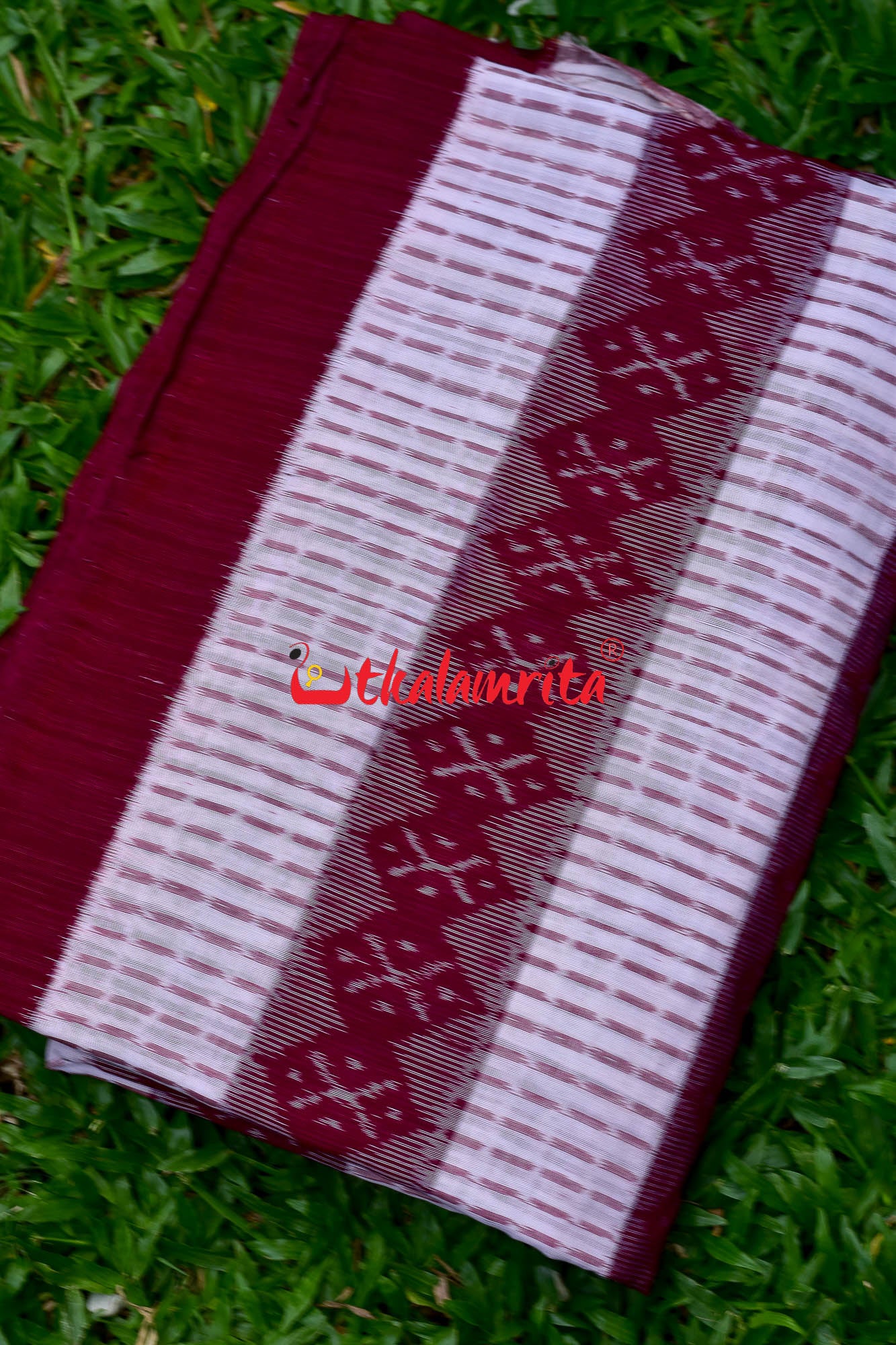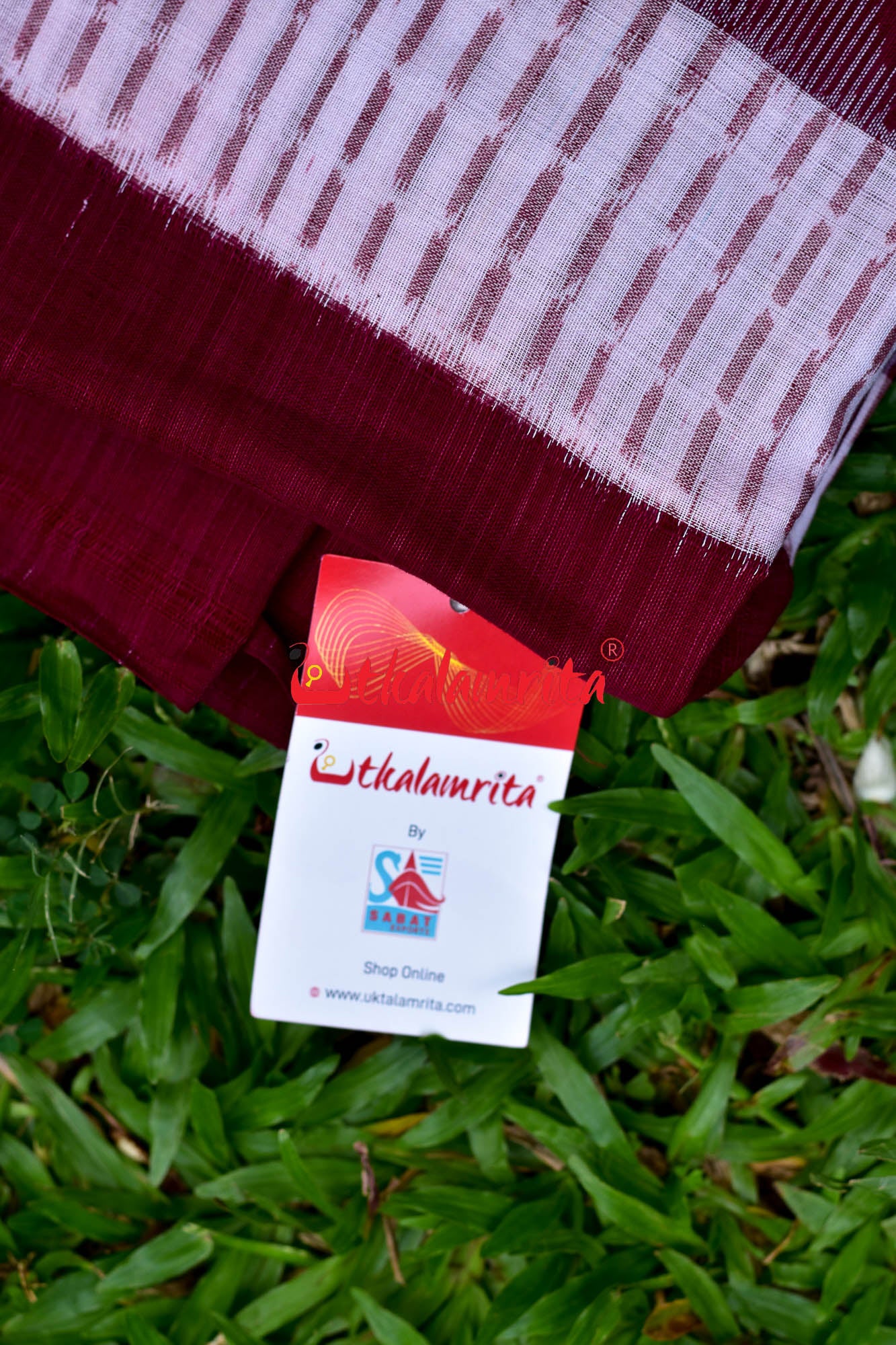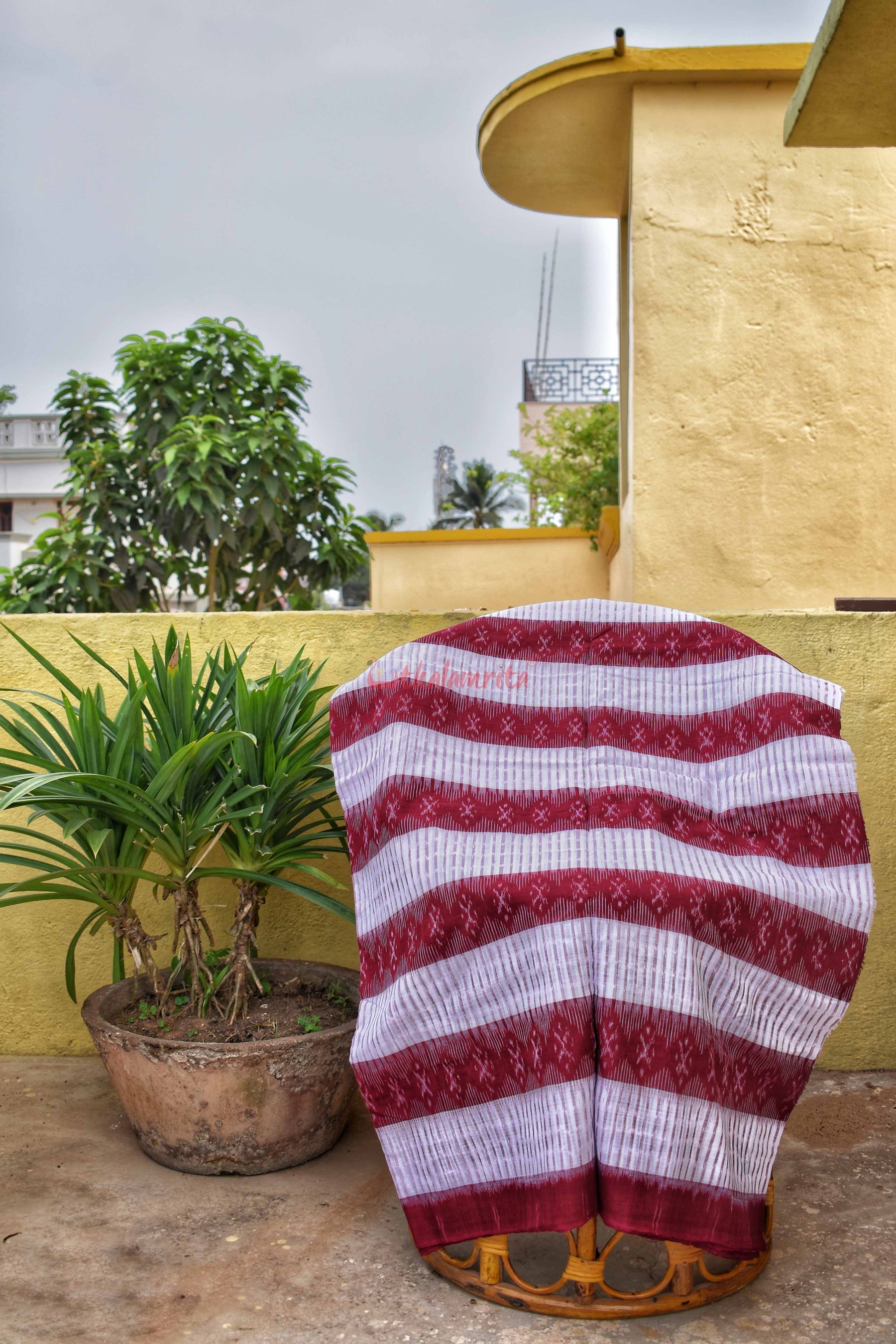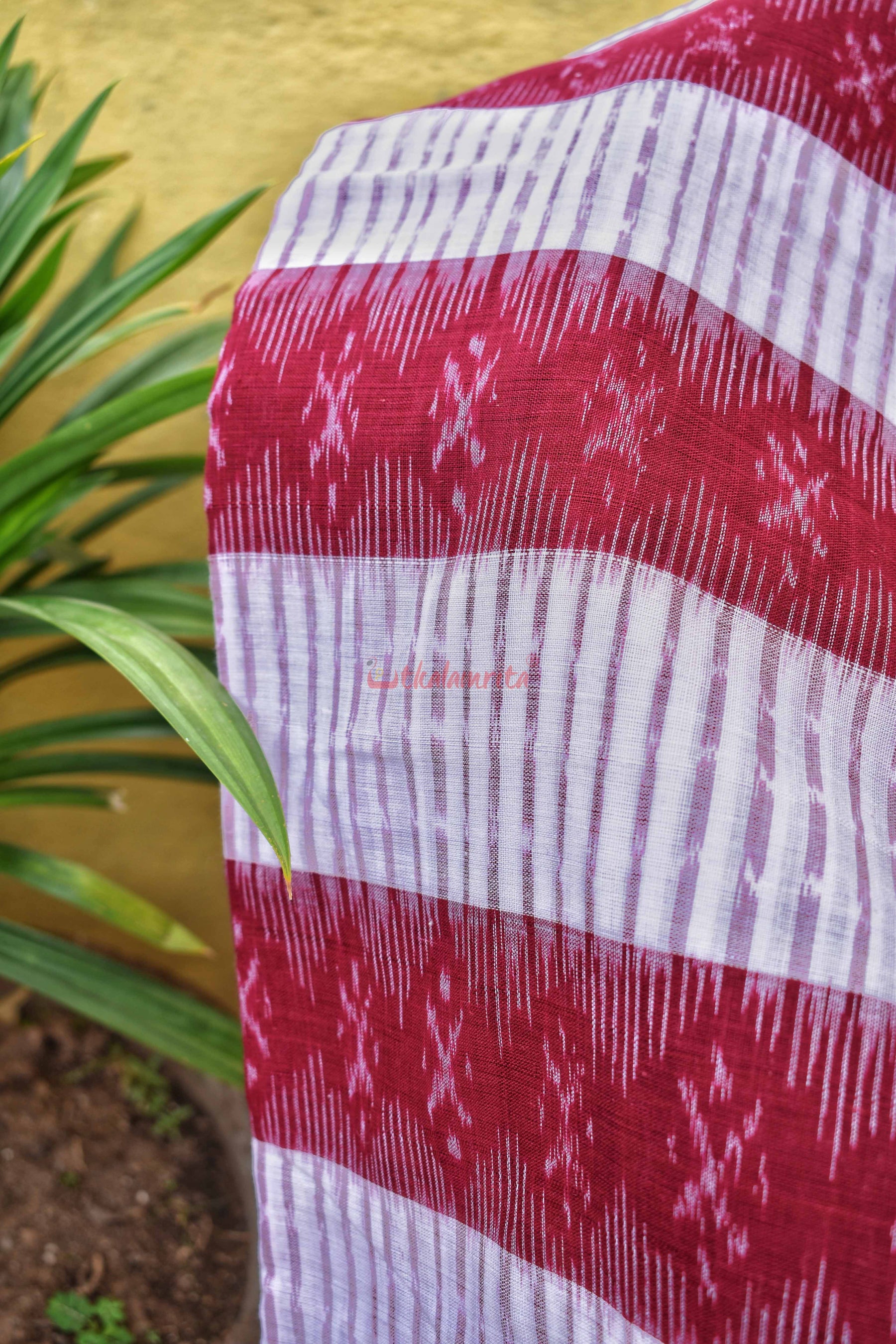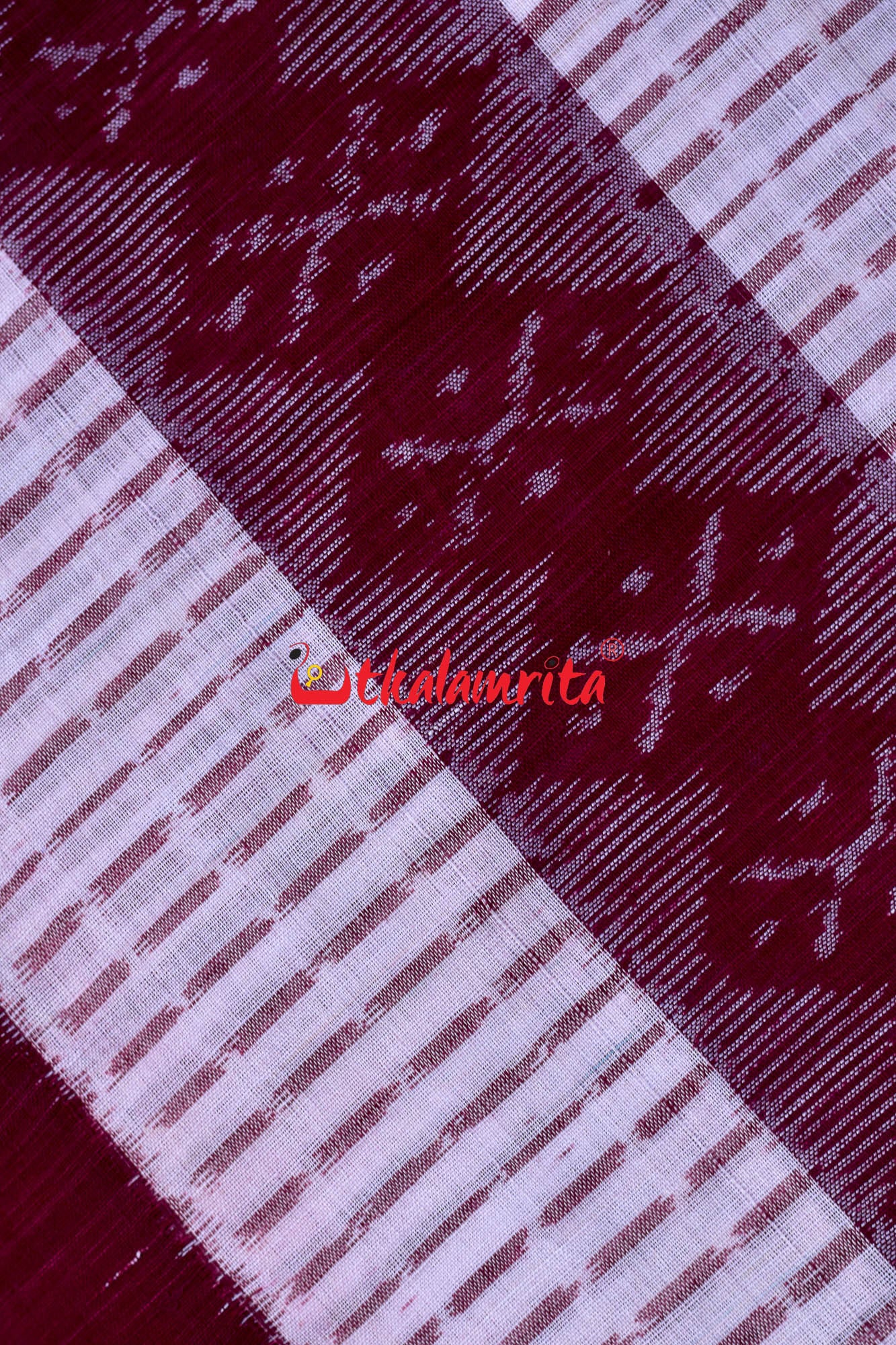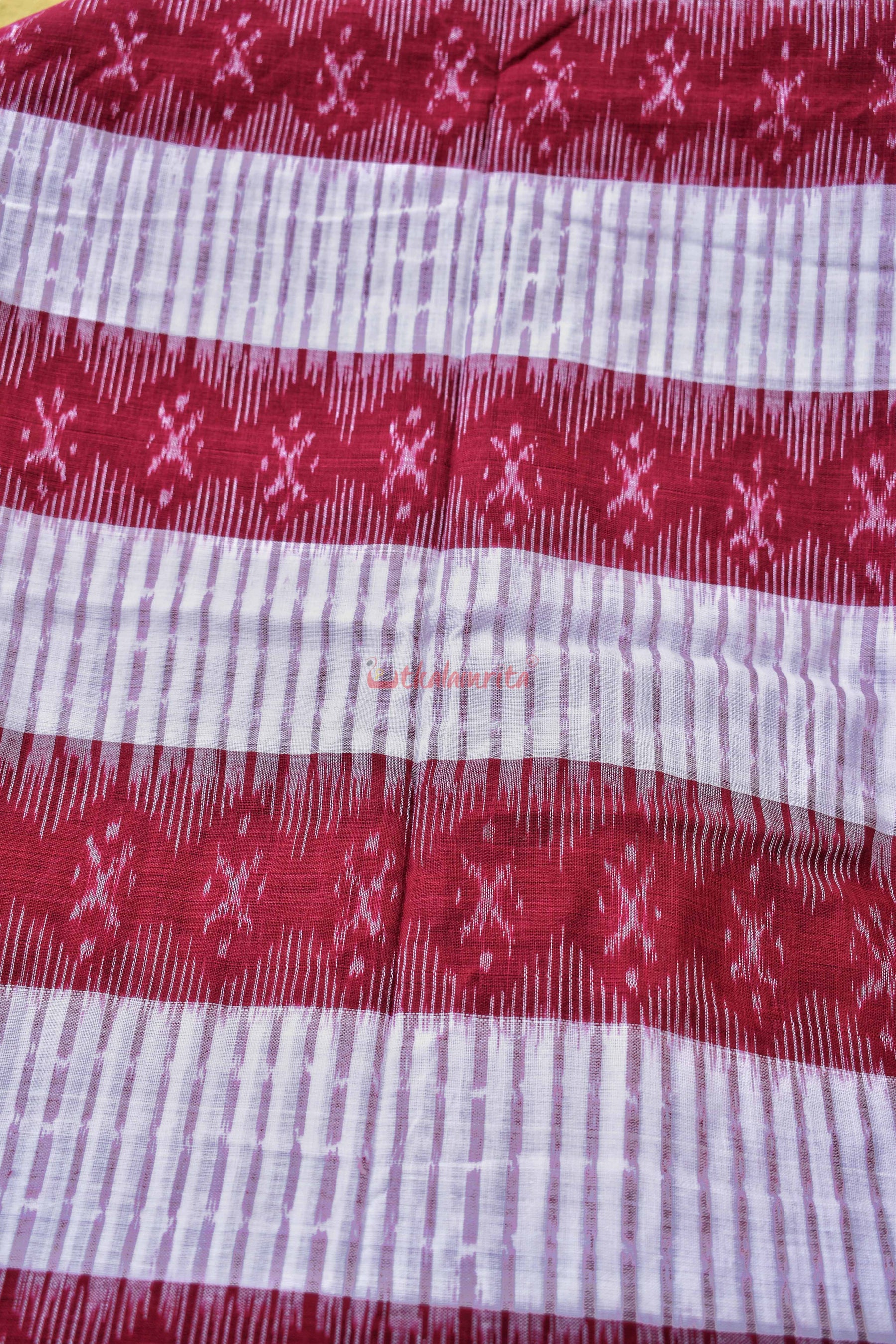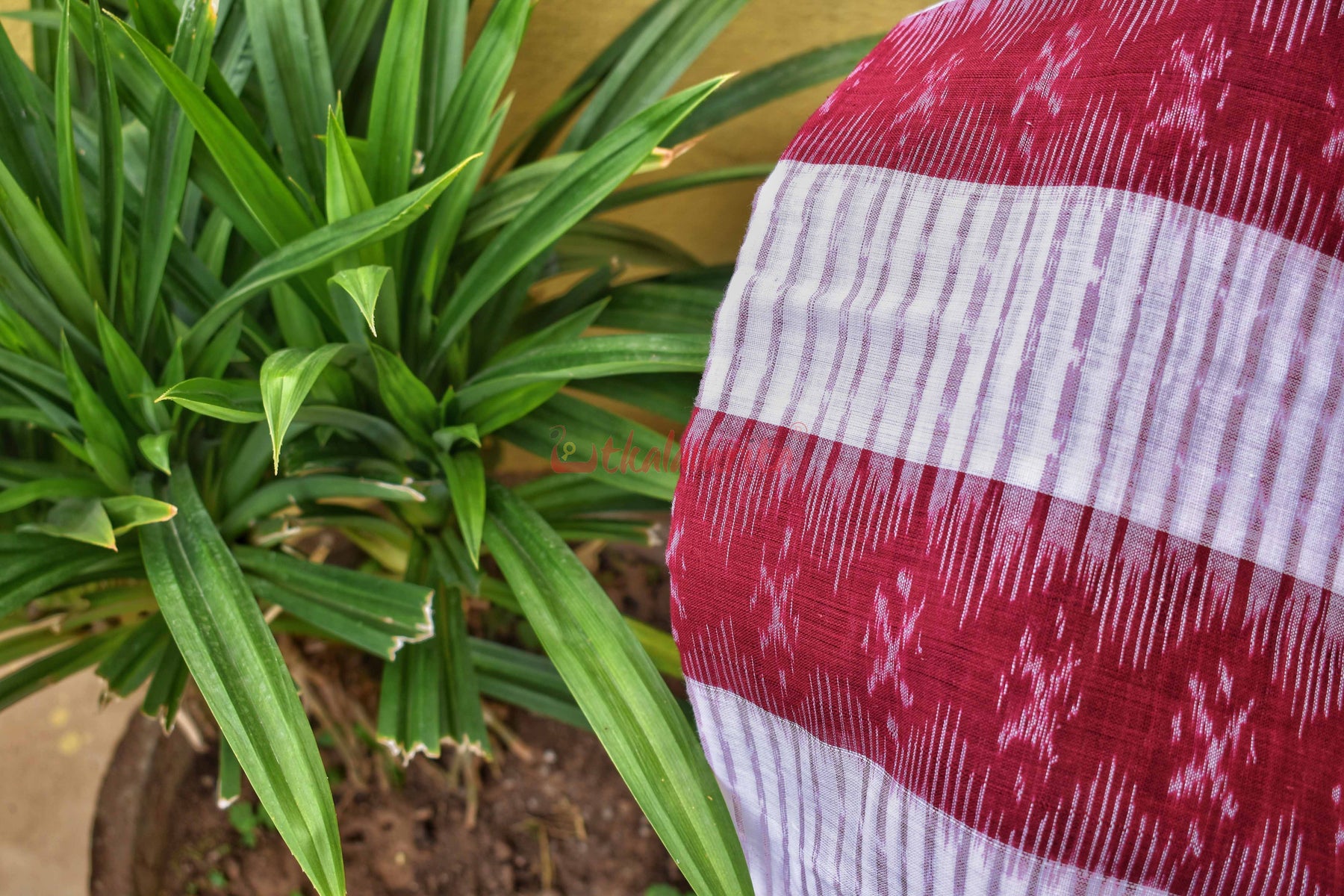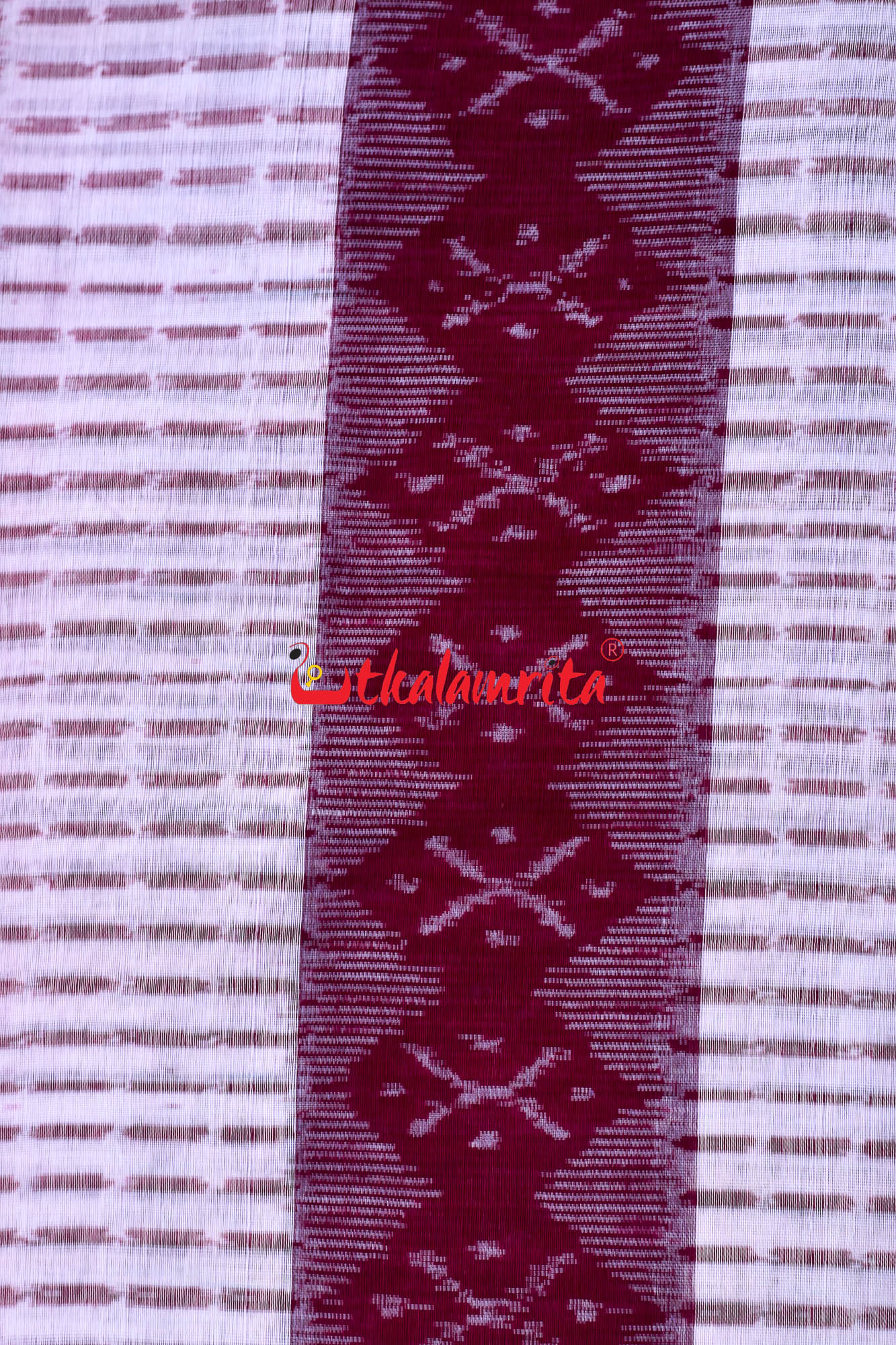 White Maroon Bandha (Fabric)
Sambalpuri Bandha Saree & Fabrics from GI (Geographical Indications) document says that Tie & Dye weaving in western Odisha came into existence during 600 BC. In traditional handwoven ikat or baandha, one of warp/weft is tied and dyed prior to weaving (single ikat) or both warp and weft are tie-dyed before weaving (double ikat). Weavers are distributed in Bargarh, Boudh, Sonepur, Bolangir, Nuapada & Sambalpur & some parts of Dhenkanal, Kalahandi, Sundargarh, Jharsuguda districts where Meher community reside. For weaving, traditional pit loom with throw/fly shuttle technique is used. Varieties are Sonepuri, Pasapali, Bomkai, Sachipar, Bichitrapuri, Bapta (Cotton & Silk mixed) etc, sarees and fabrics.
This white maroon bandha fabric is soft, breathable and gives elegant look when stitched as blouse, kurta, shirt, palazzo, skirt, crop top or any other item! Make this a chic addition to your wardrobe for the scorching summer, or indeed any time of the year! Bandha or Tie and dye is a difficult craft and that our weavers do with such skilled precision, is a commendable thing!
This you must have as your wardrobe essential!
Width: 46 inches, Material: pure cotton mercerised 120 count
Width of Cloth: 44 inches, Material: Pure Cotton (mercerised), 100 Count
(1) The colors of the actual product may look slightly different due to different screens used for viewing the digital photography captured. Our endeavor has been to present the true shades of the products as far as possible. (2) There may be loose threads on the backside of pallu of saree, which is a mark of true handwoven and handloom saree. (3) The slight irregularities in the body/anchal/border of saree are to be celebrated as a mark of true handloom products. (4) Wash Care: We advise dry cleaning for the silk sarees and handwashing separately in cold water alongwith drying in shade for our cotton products. Iron Care: Light iron to be used. For pattachitra handpainted items, please iron only on backside. Otherwise use a cotton cloth on top of the painted parts while ironing.