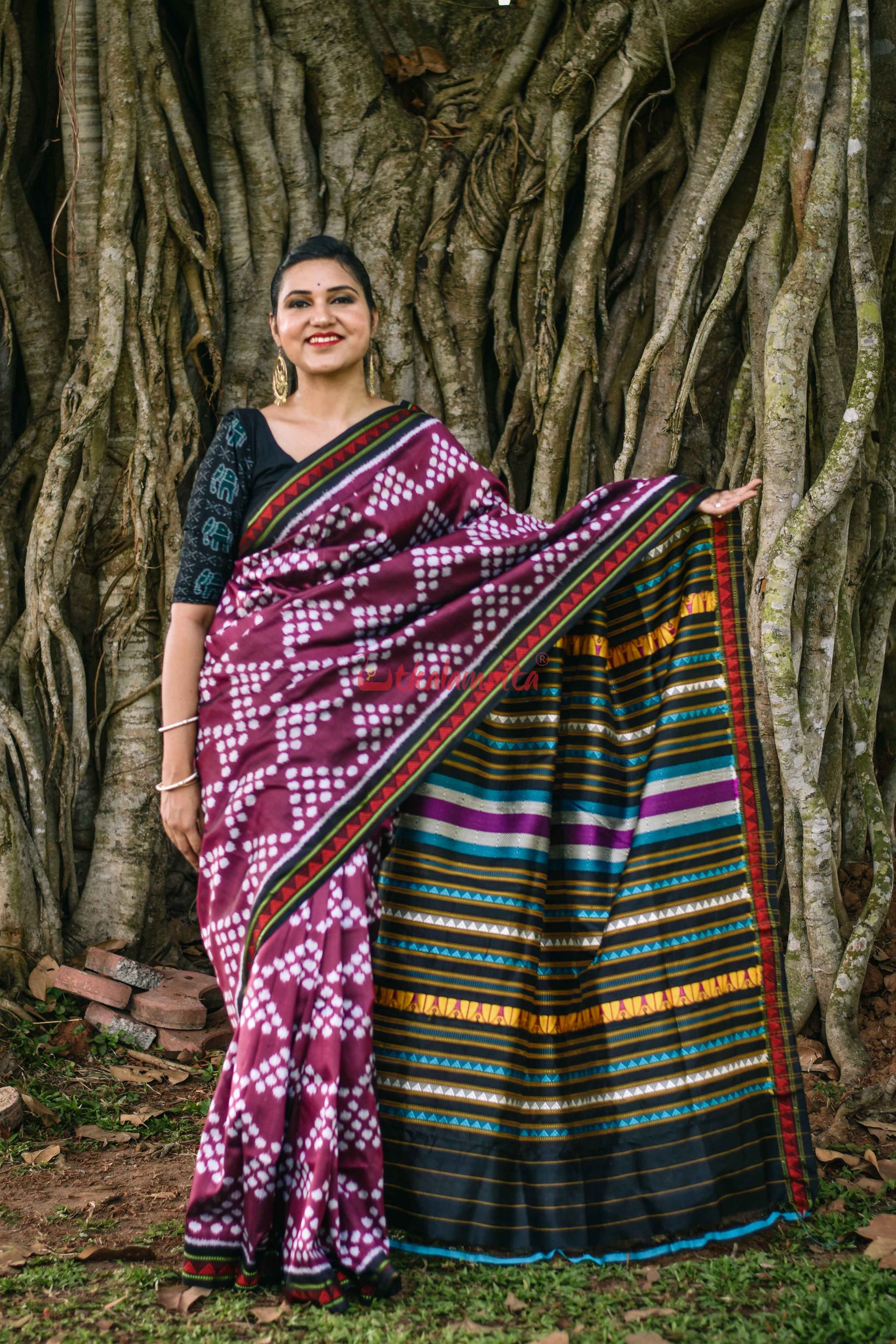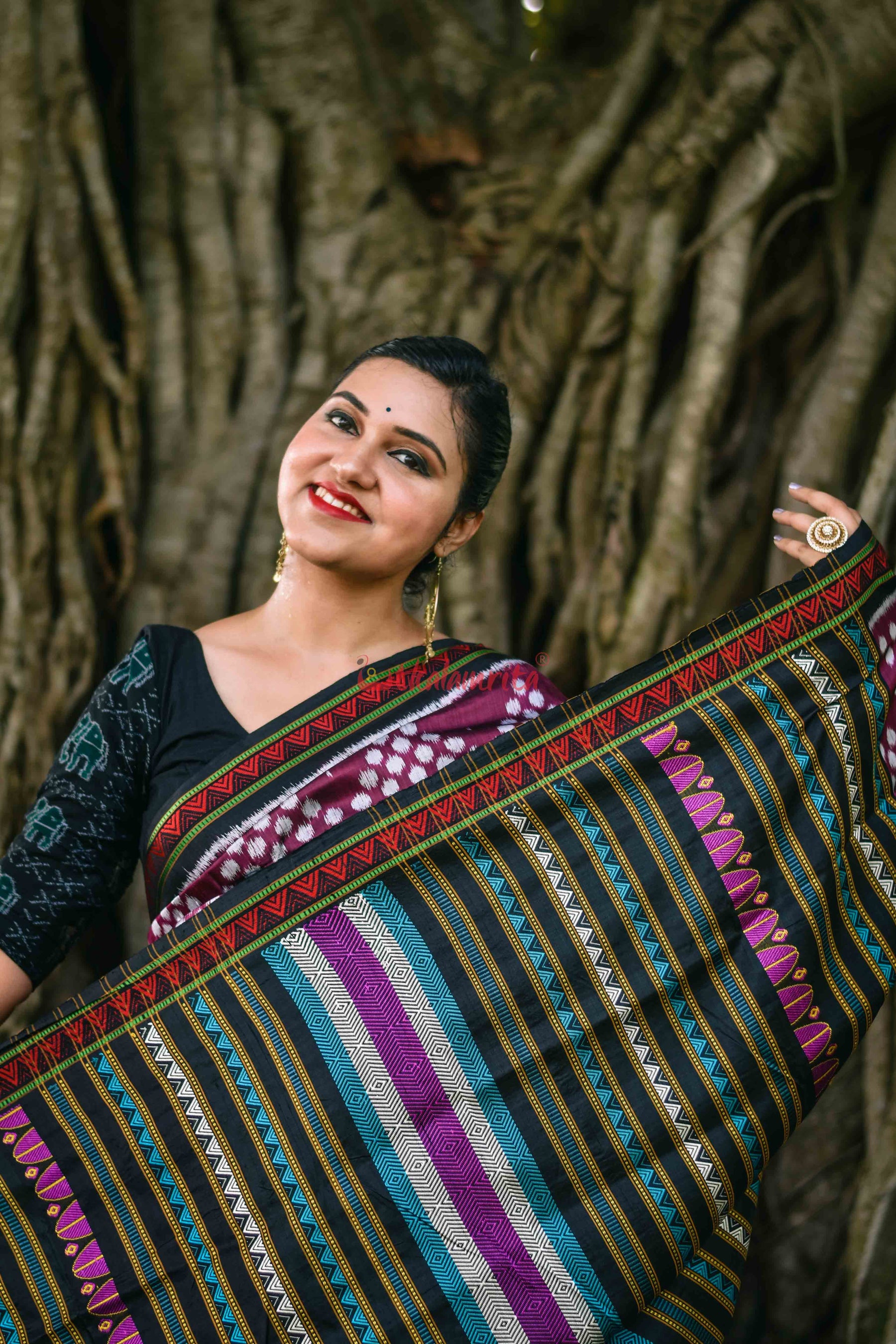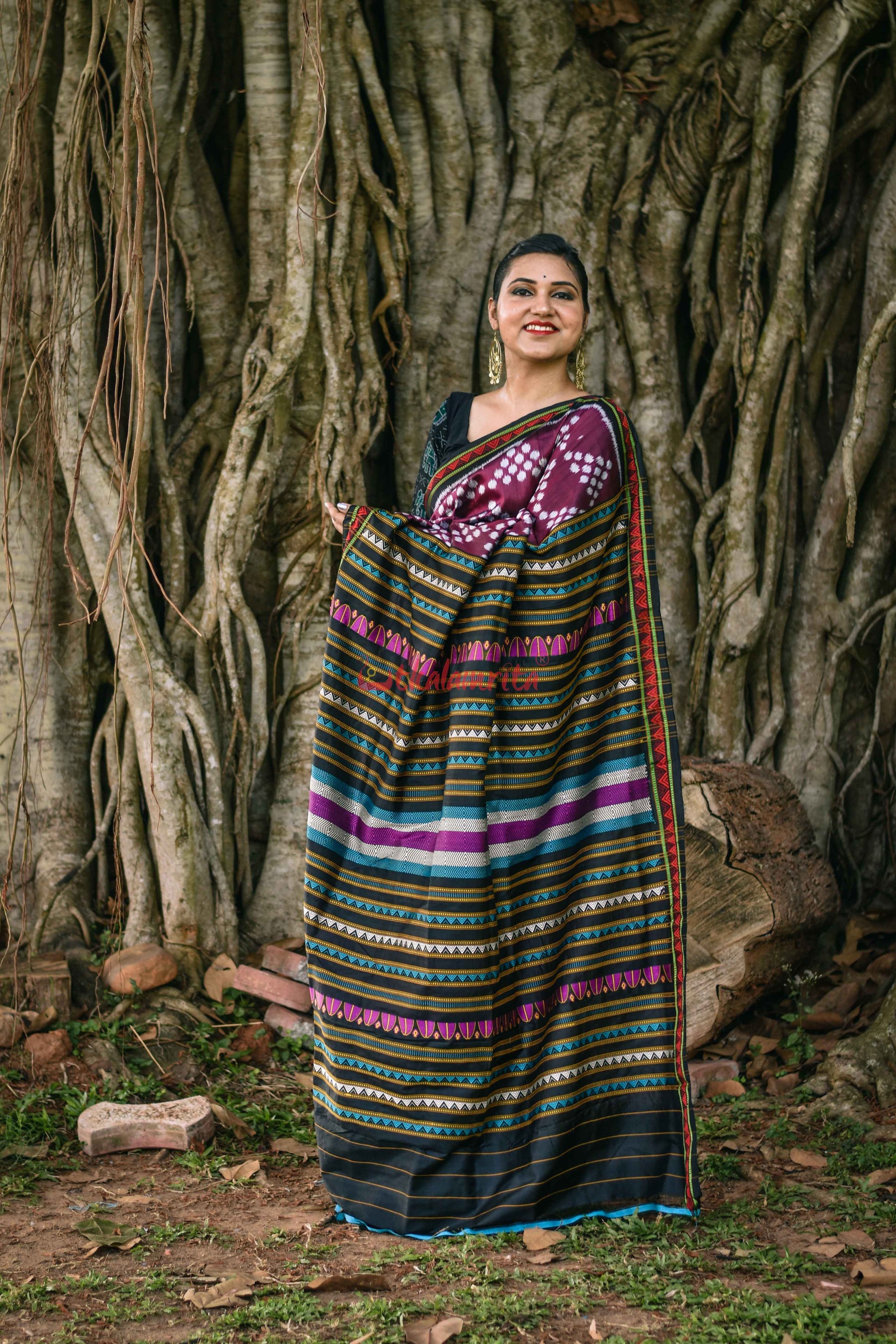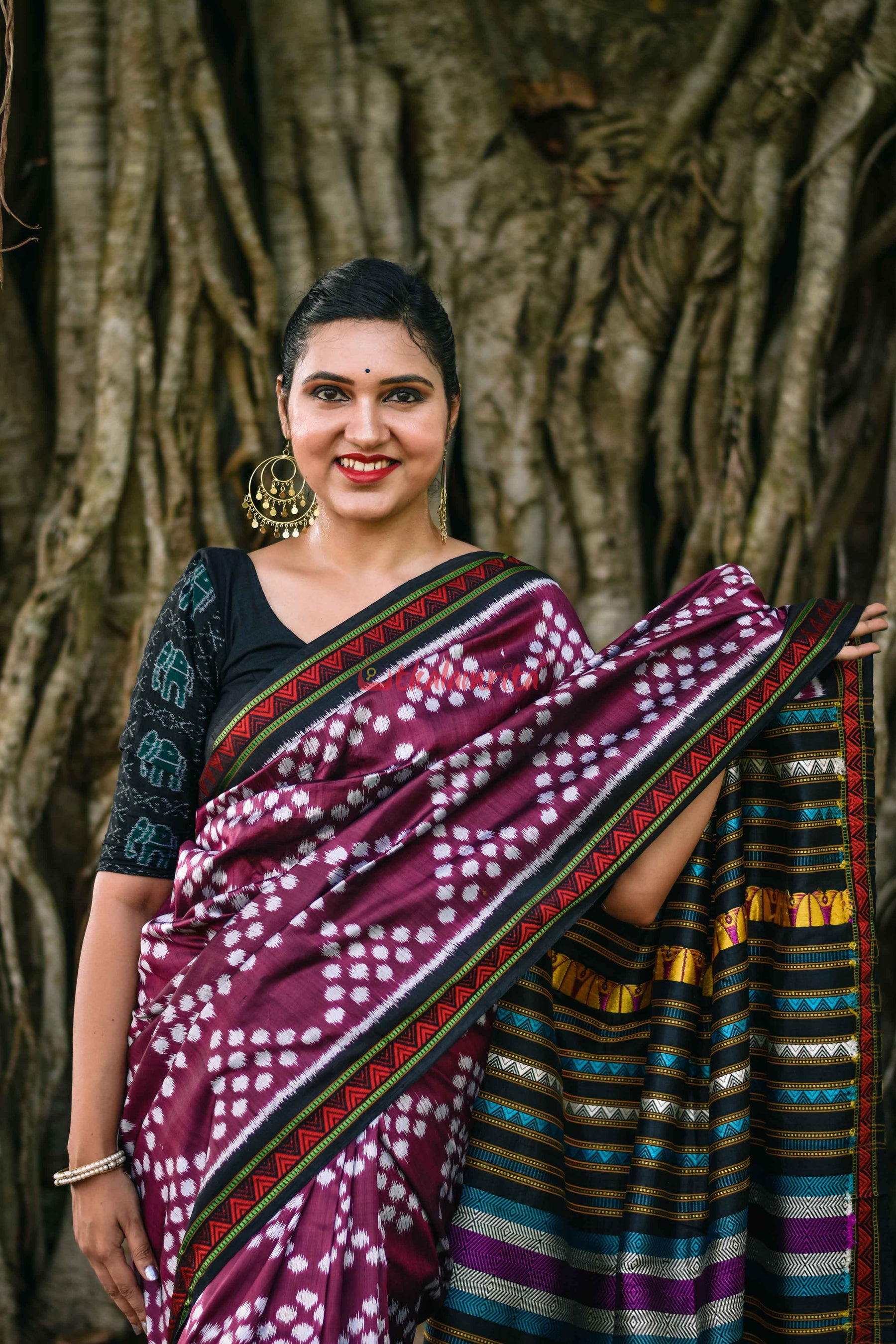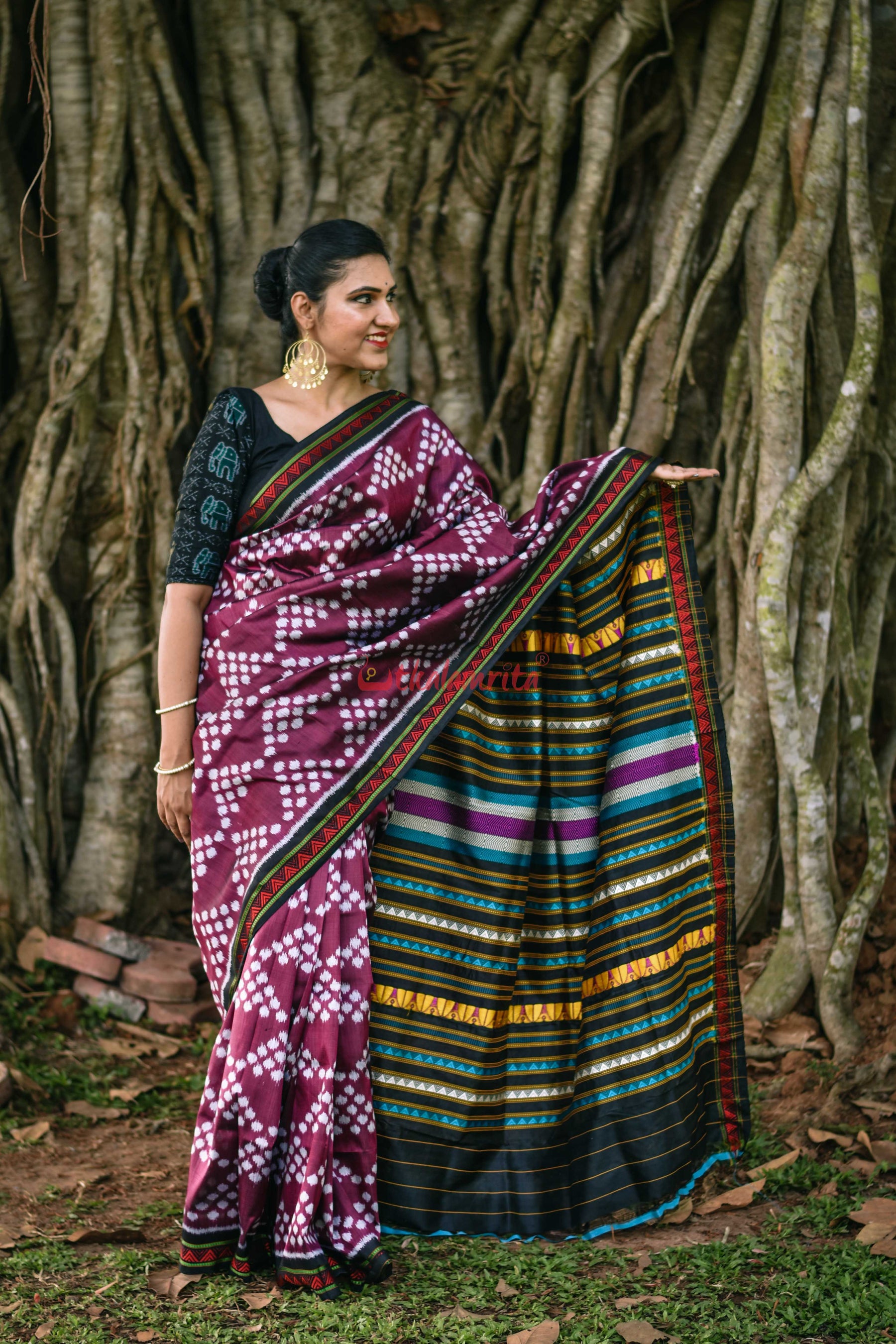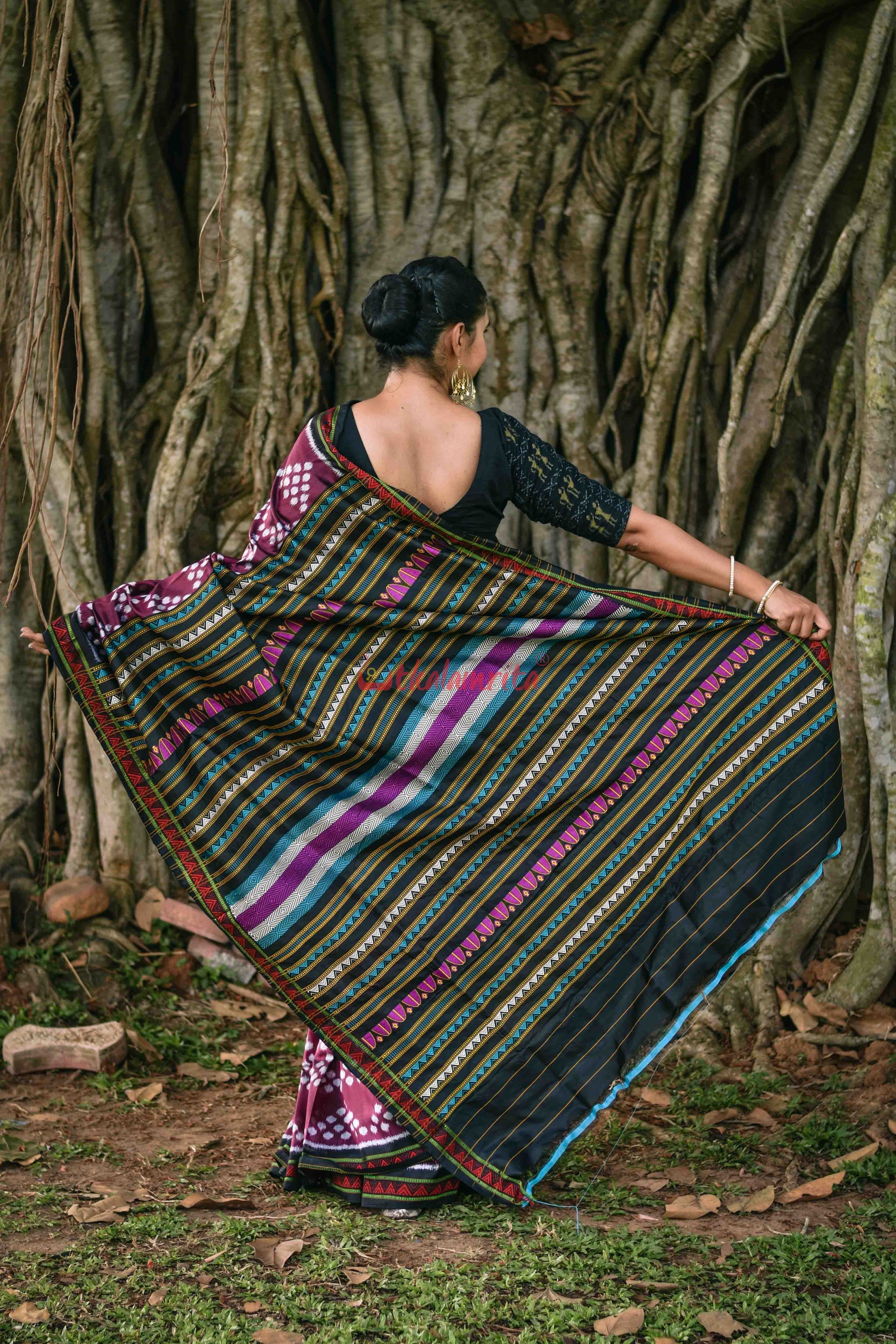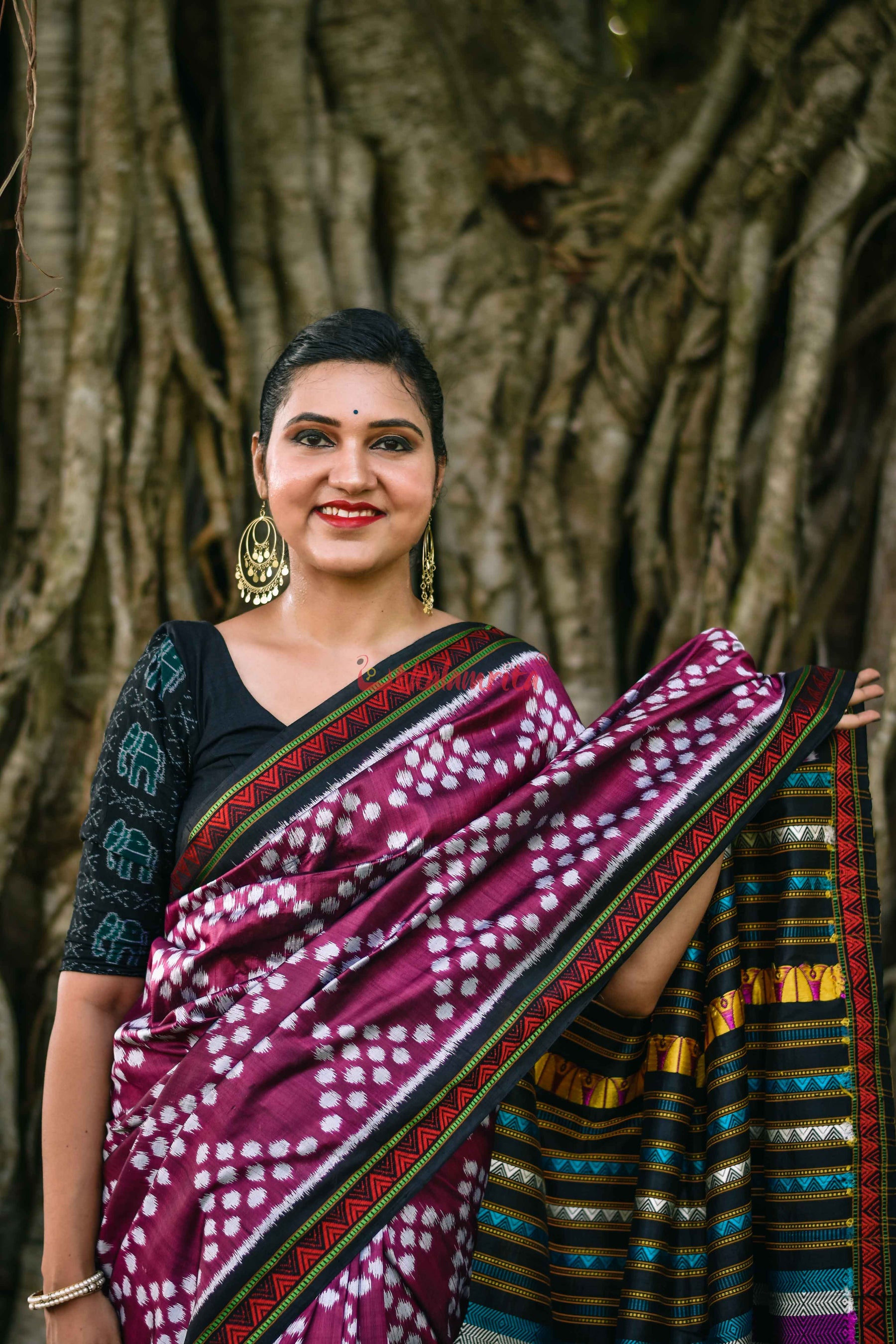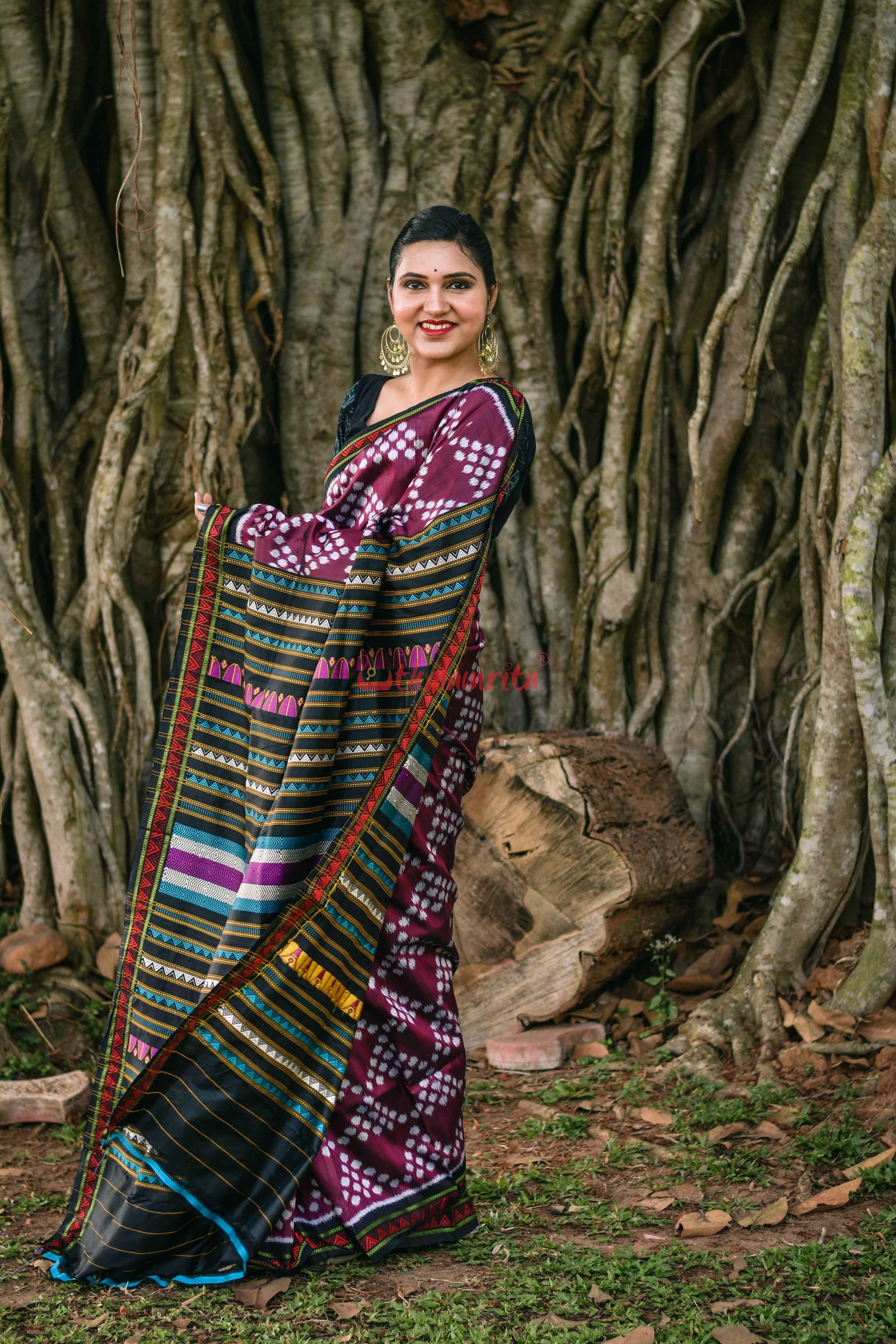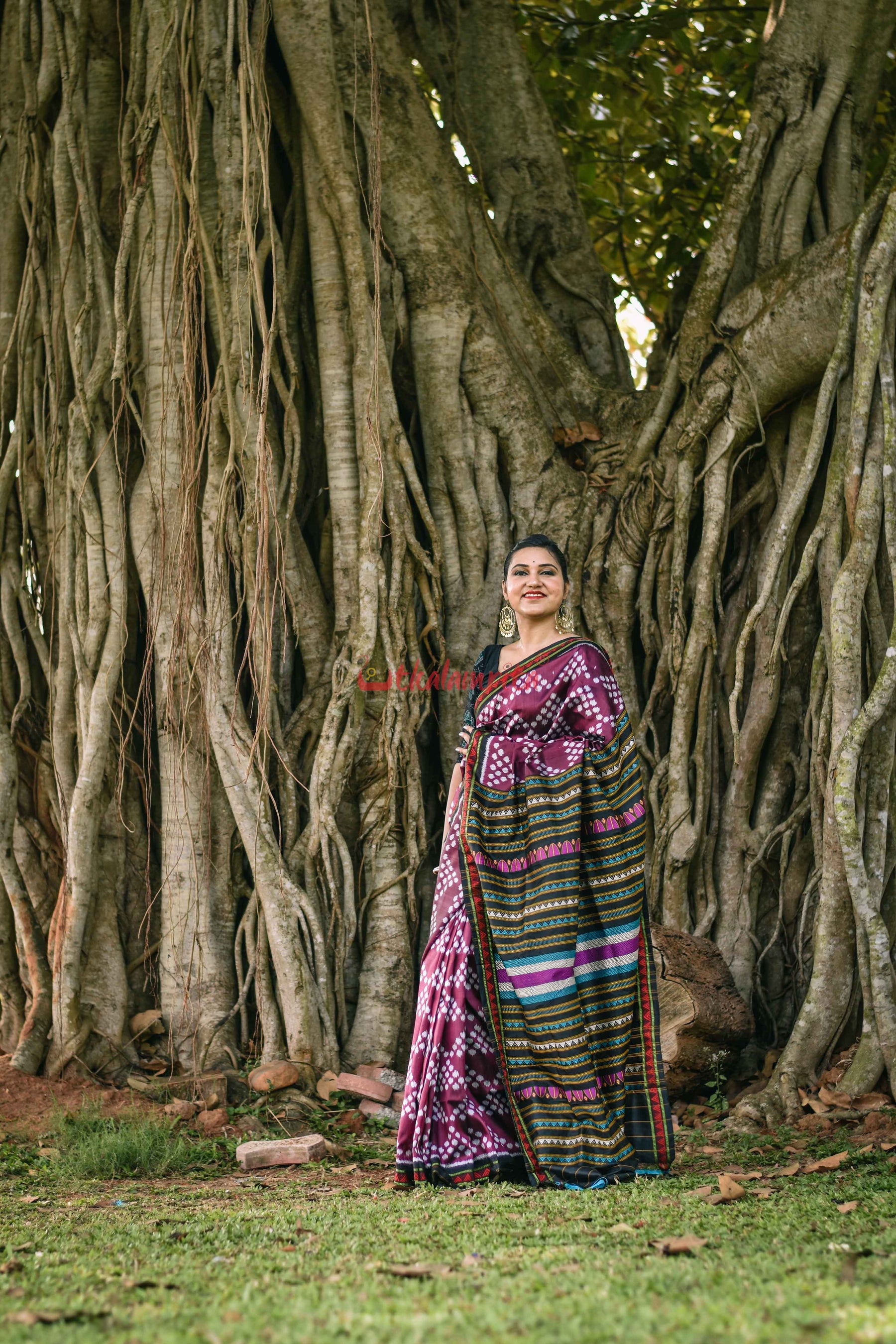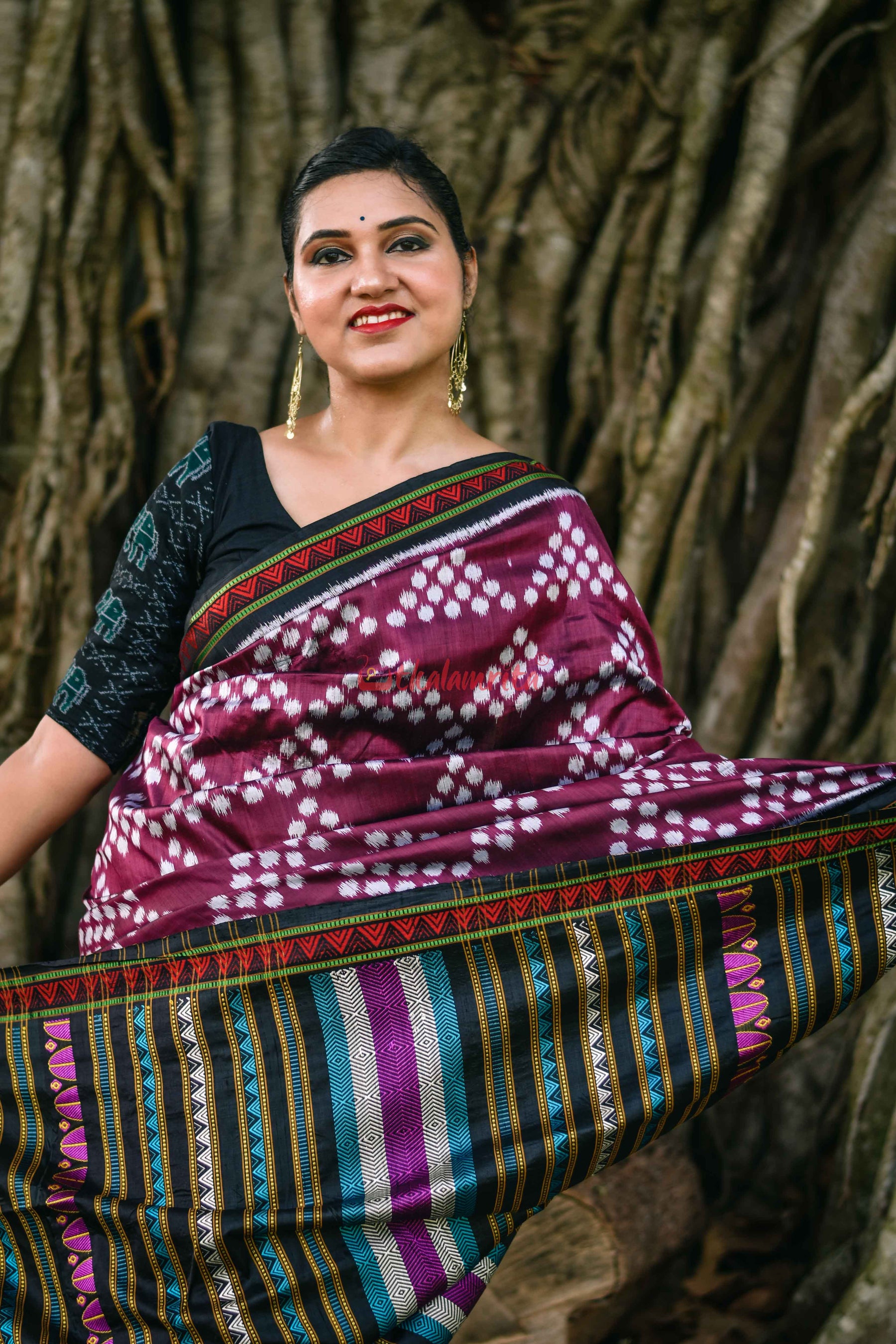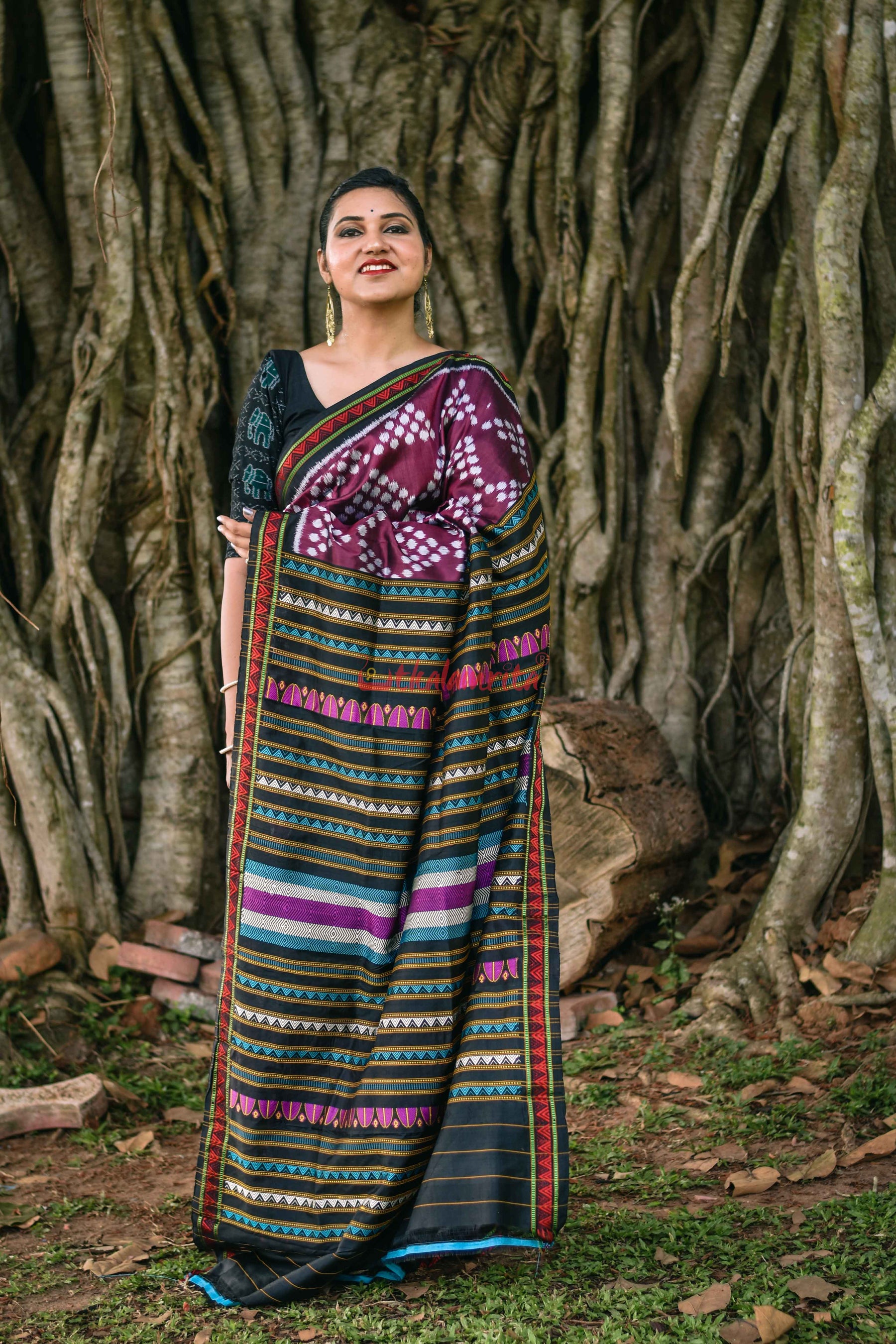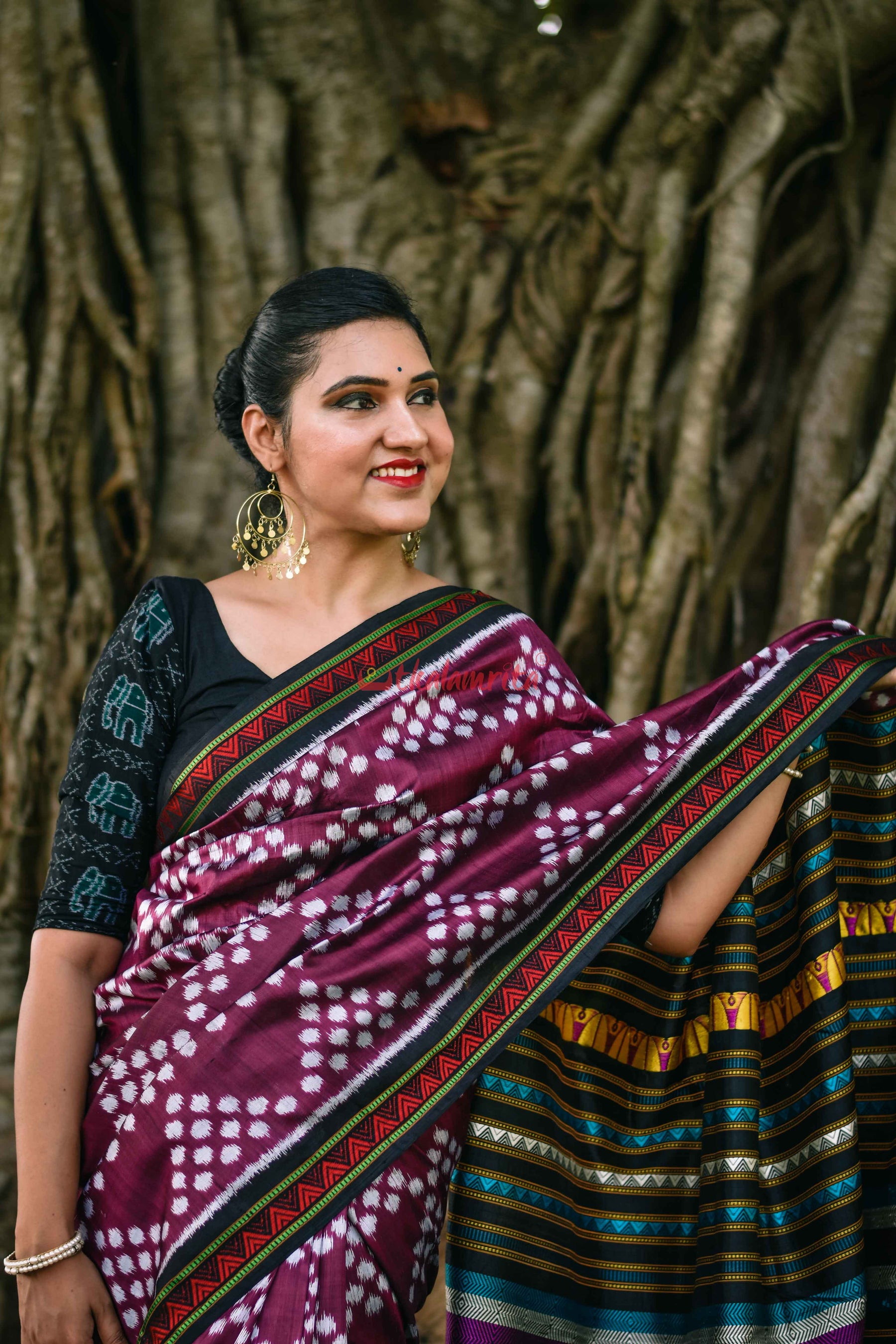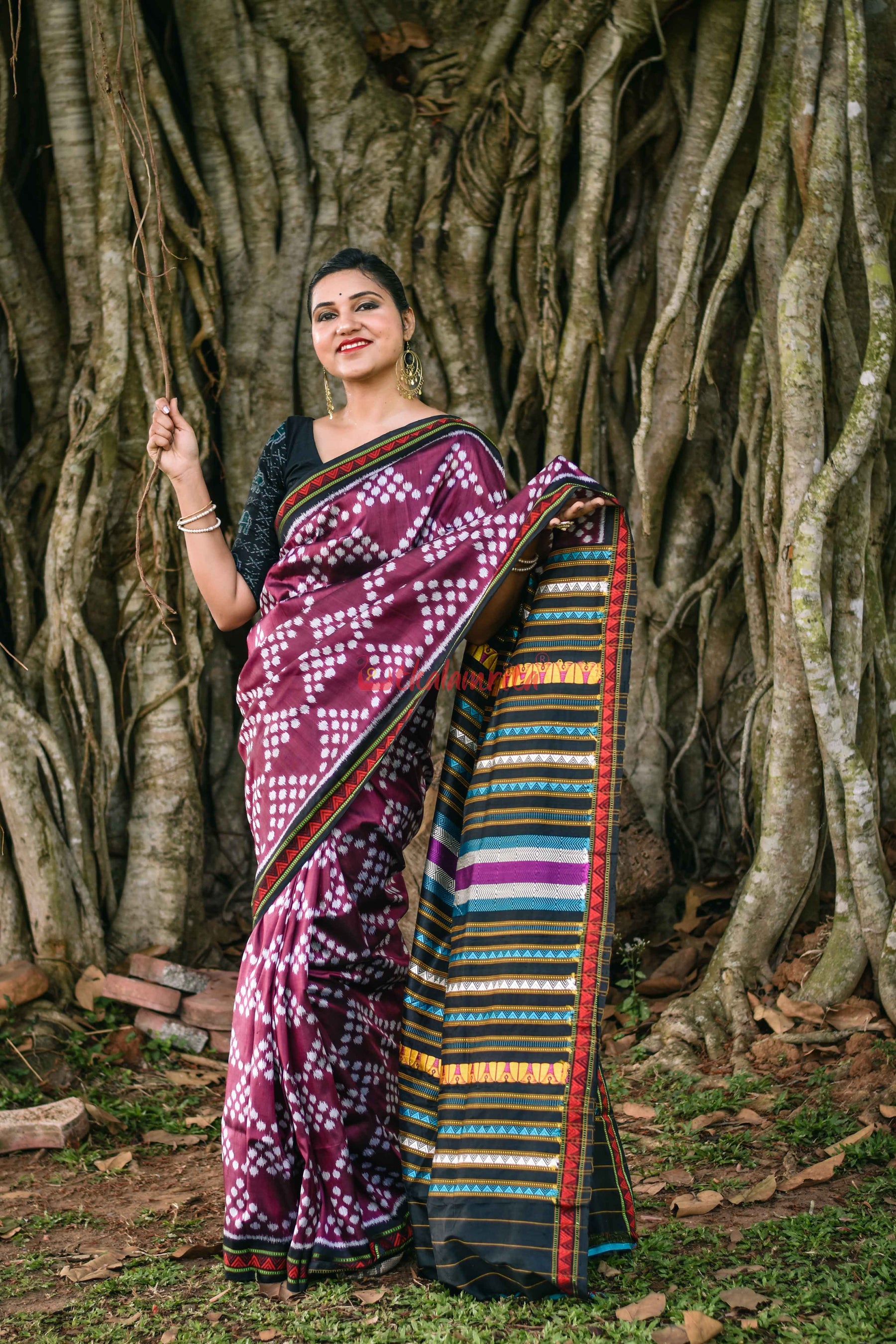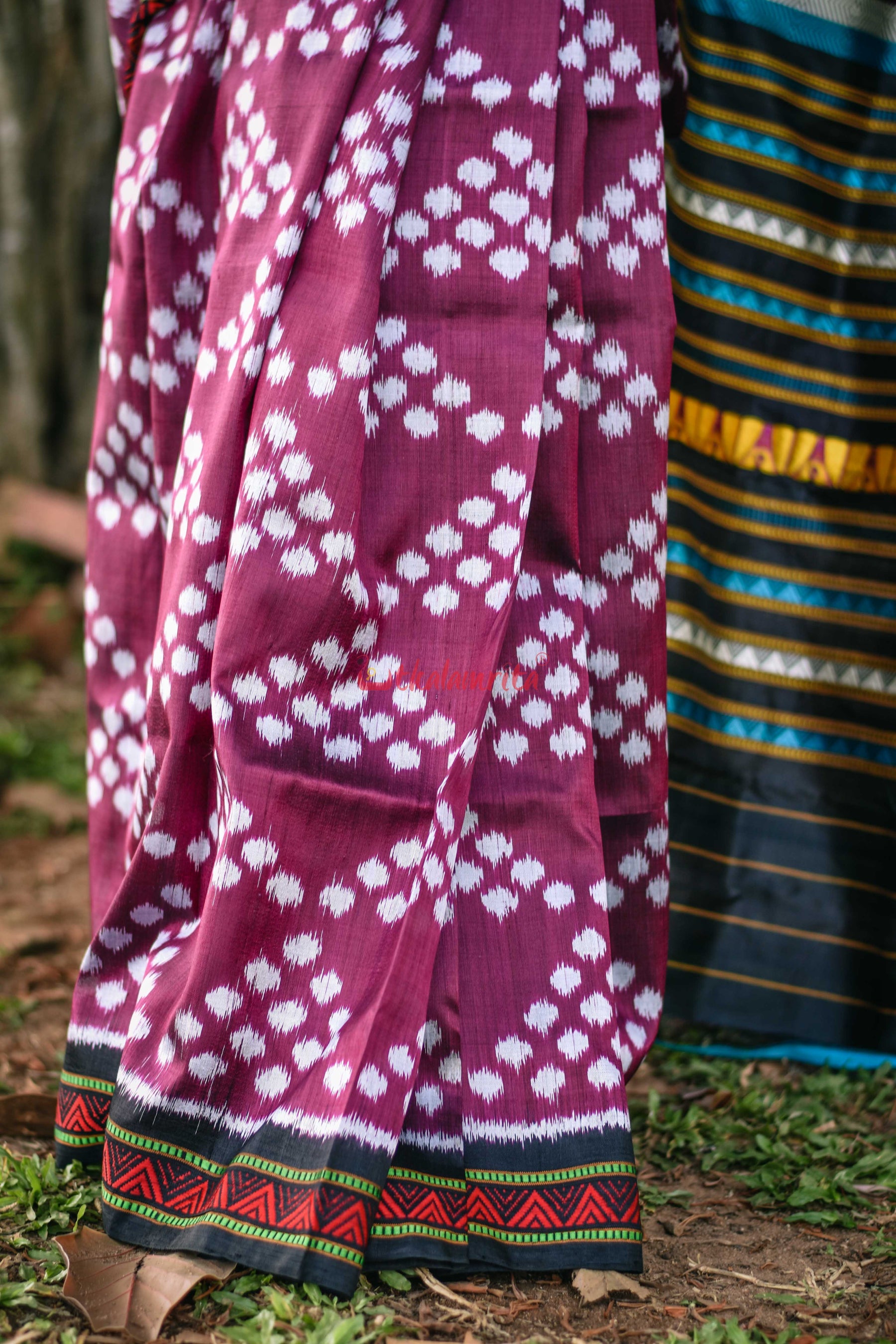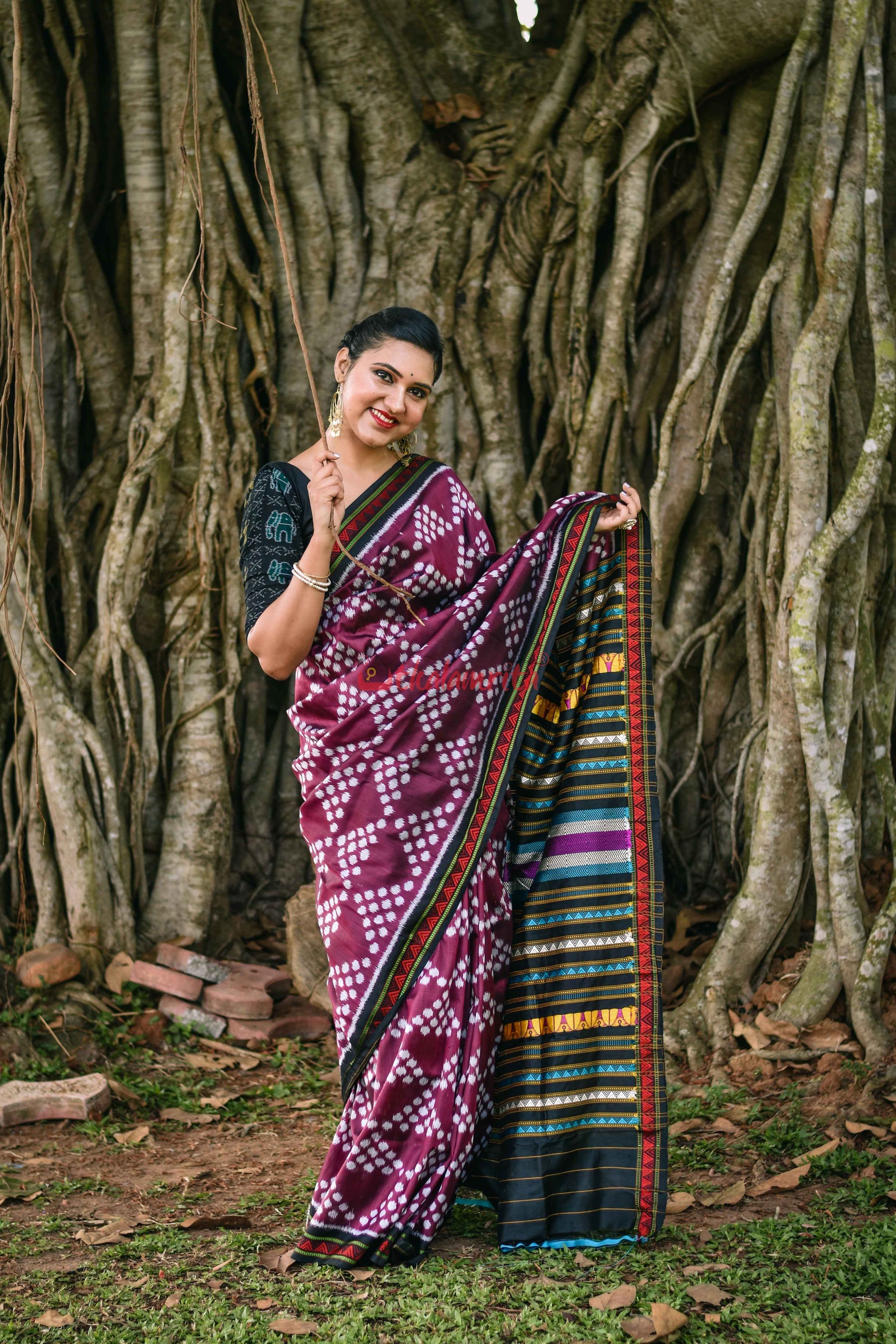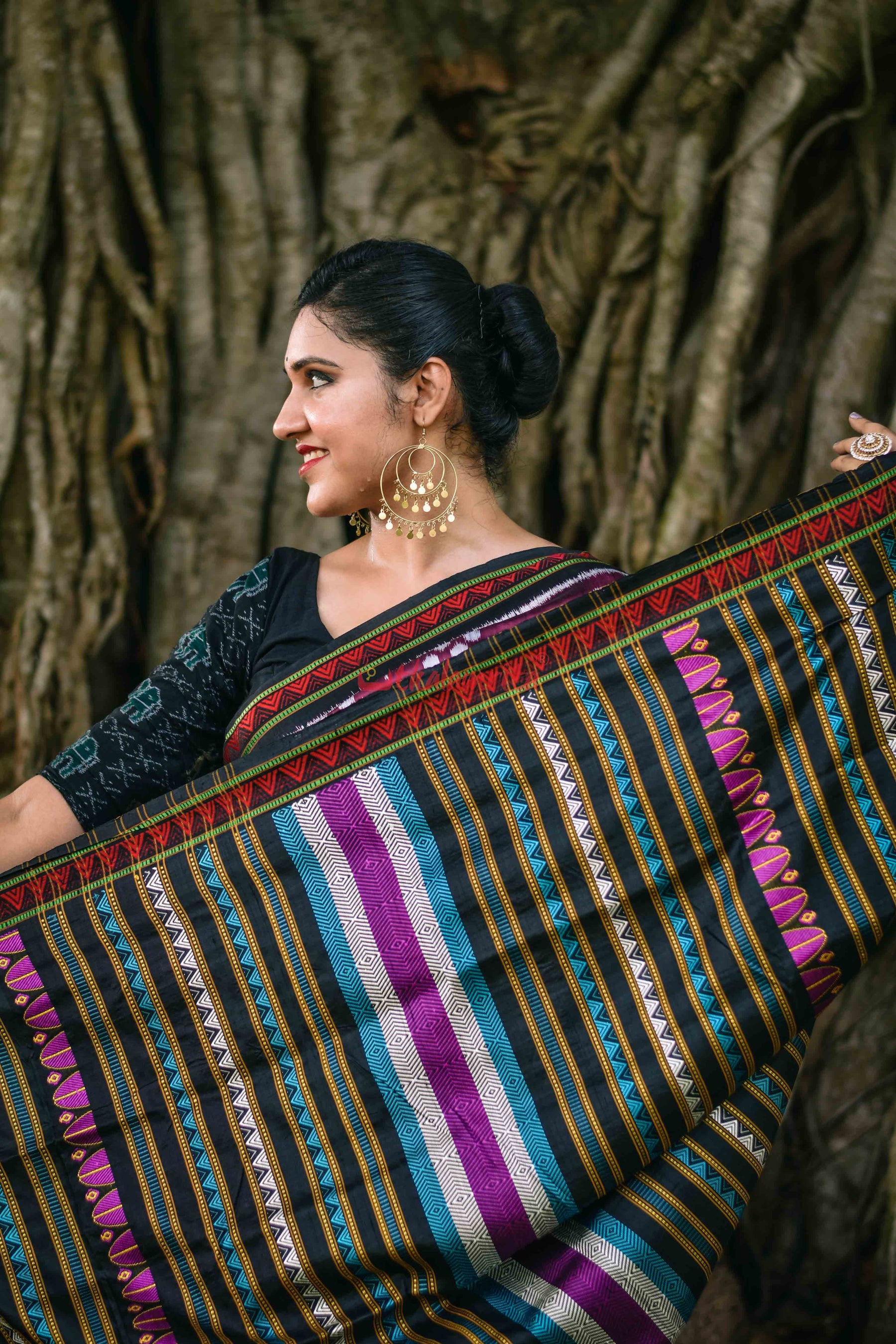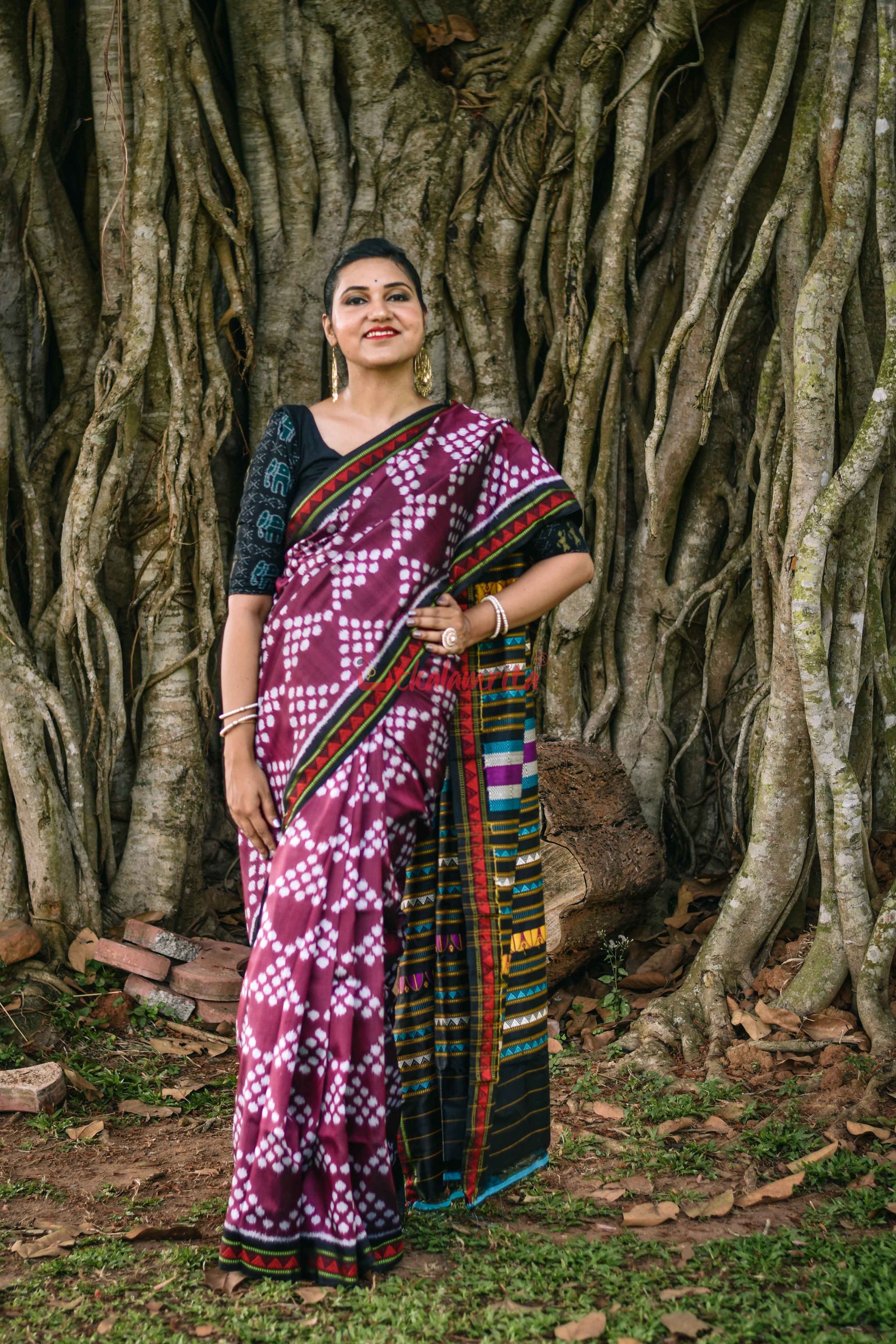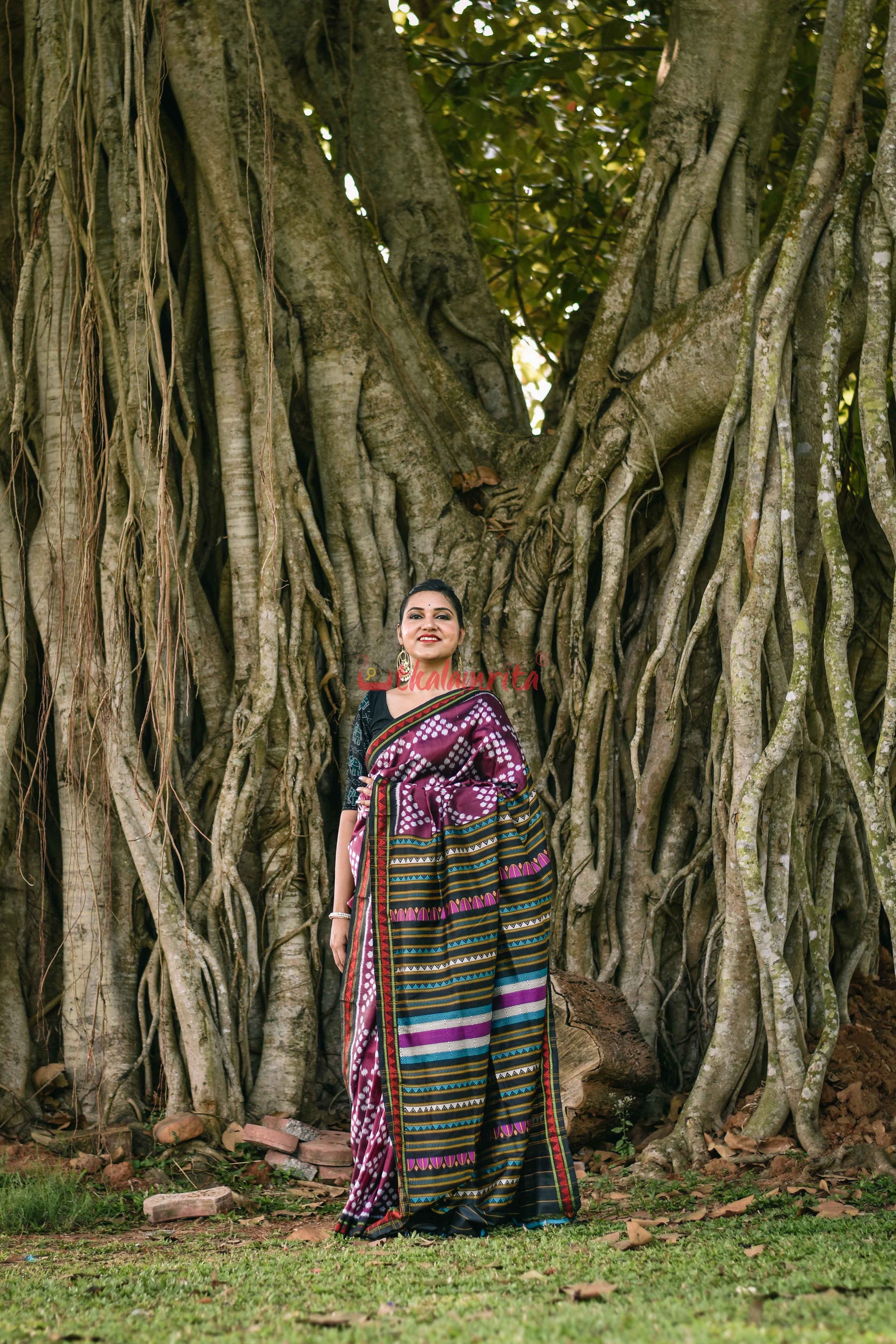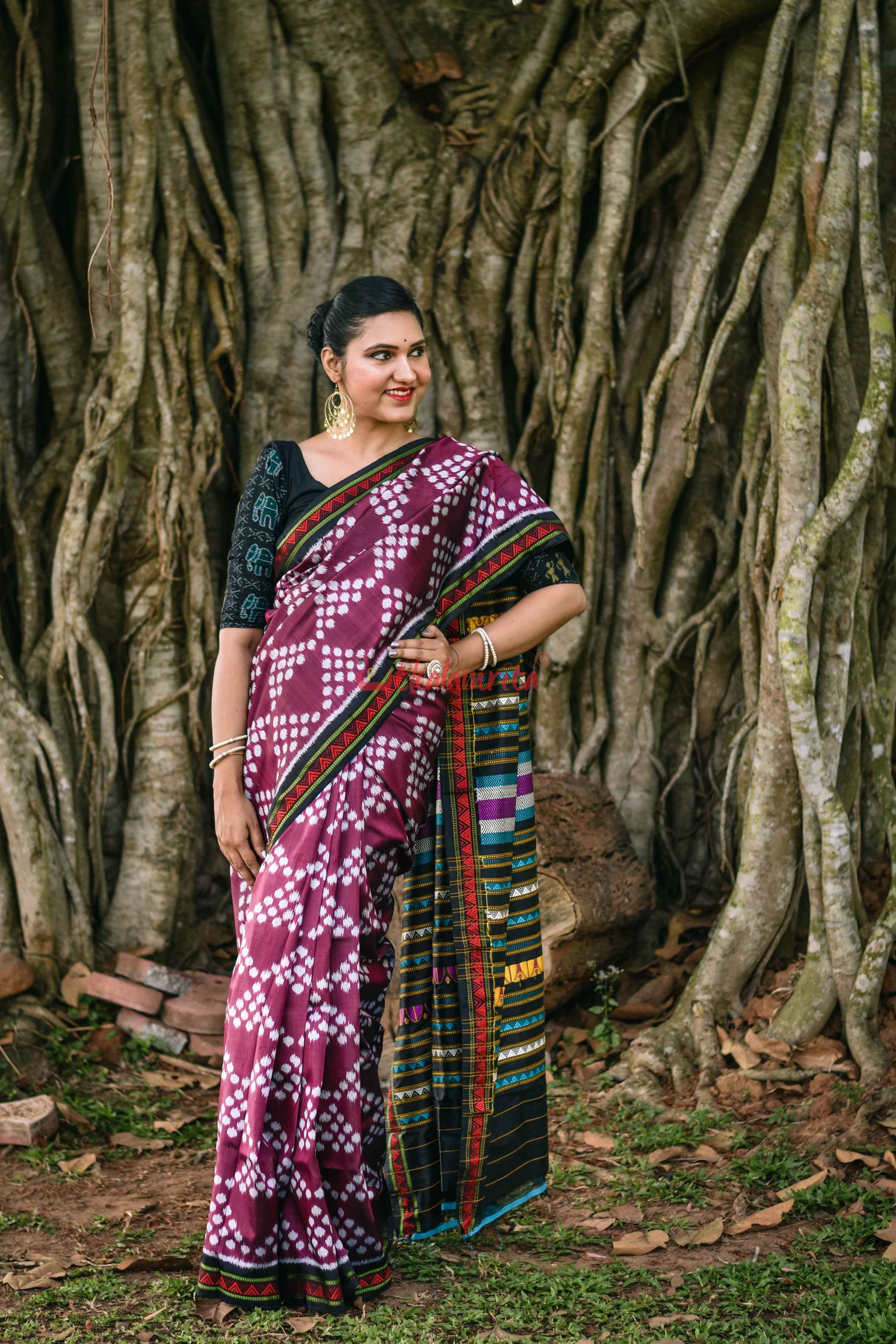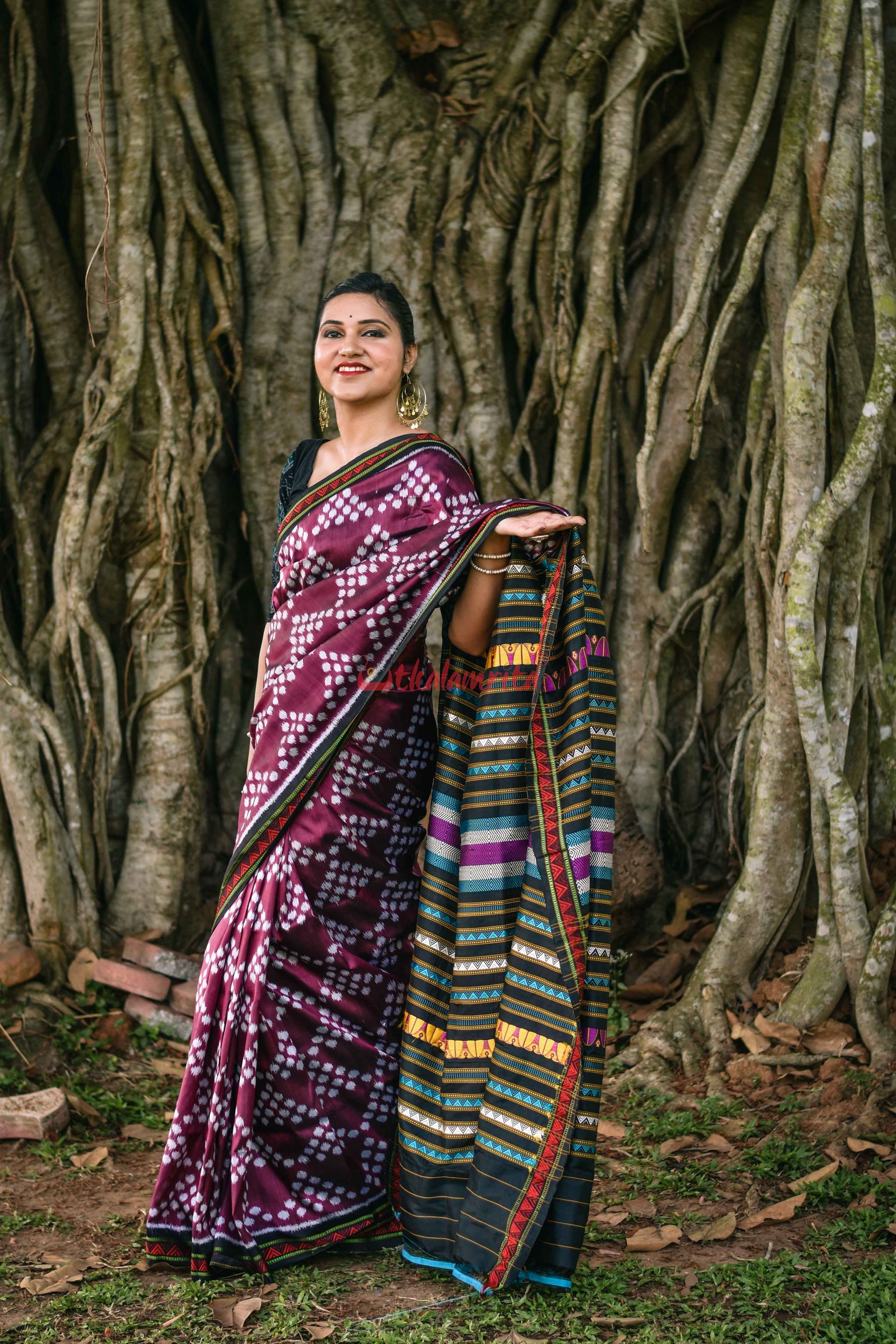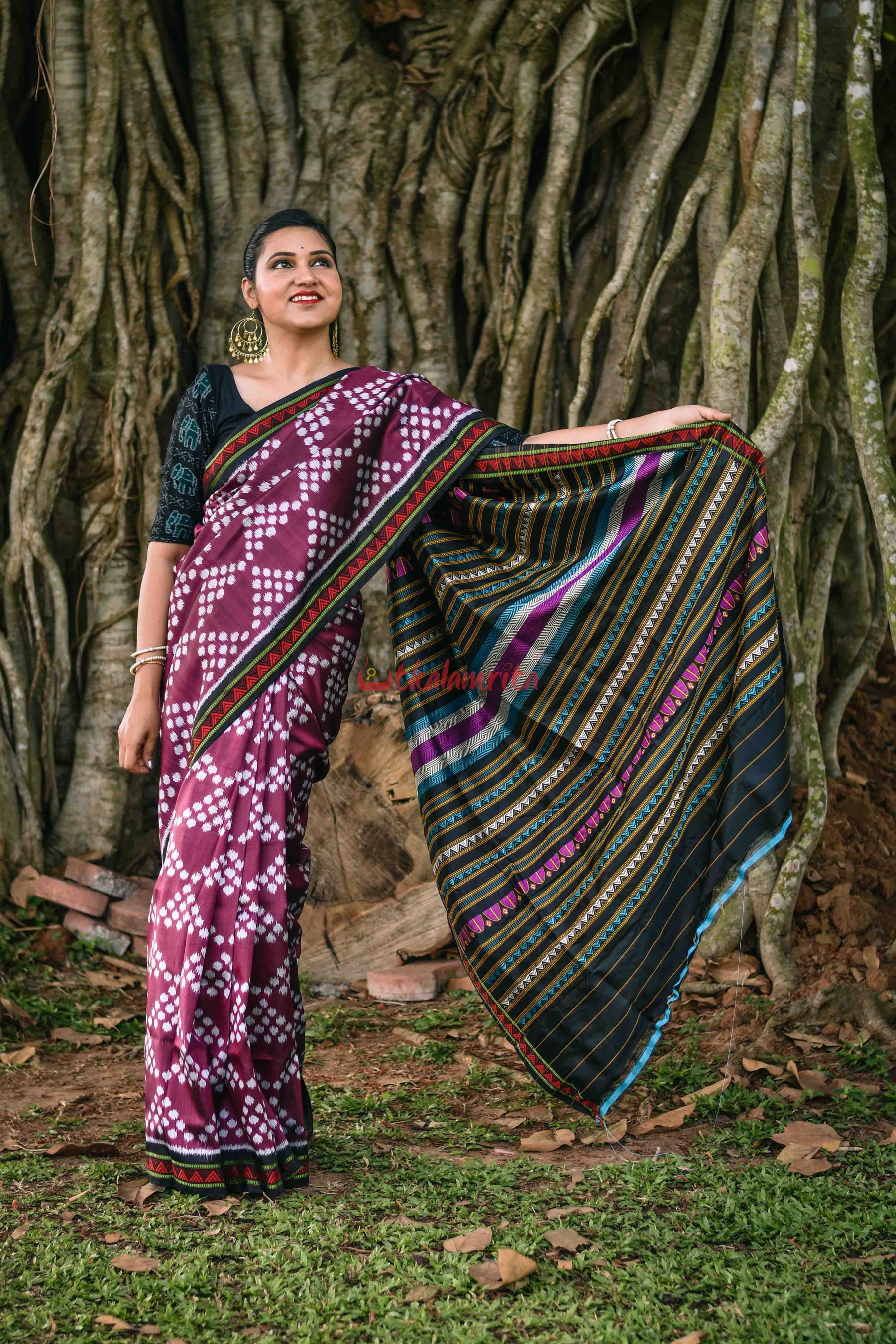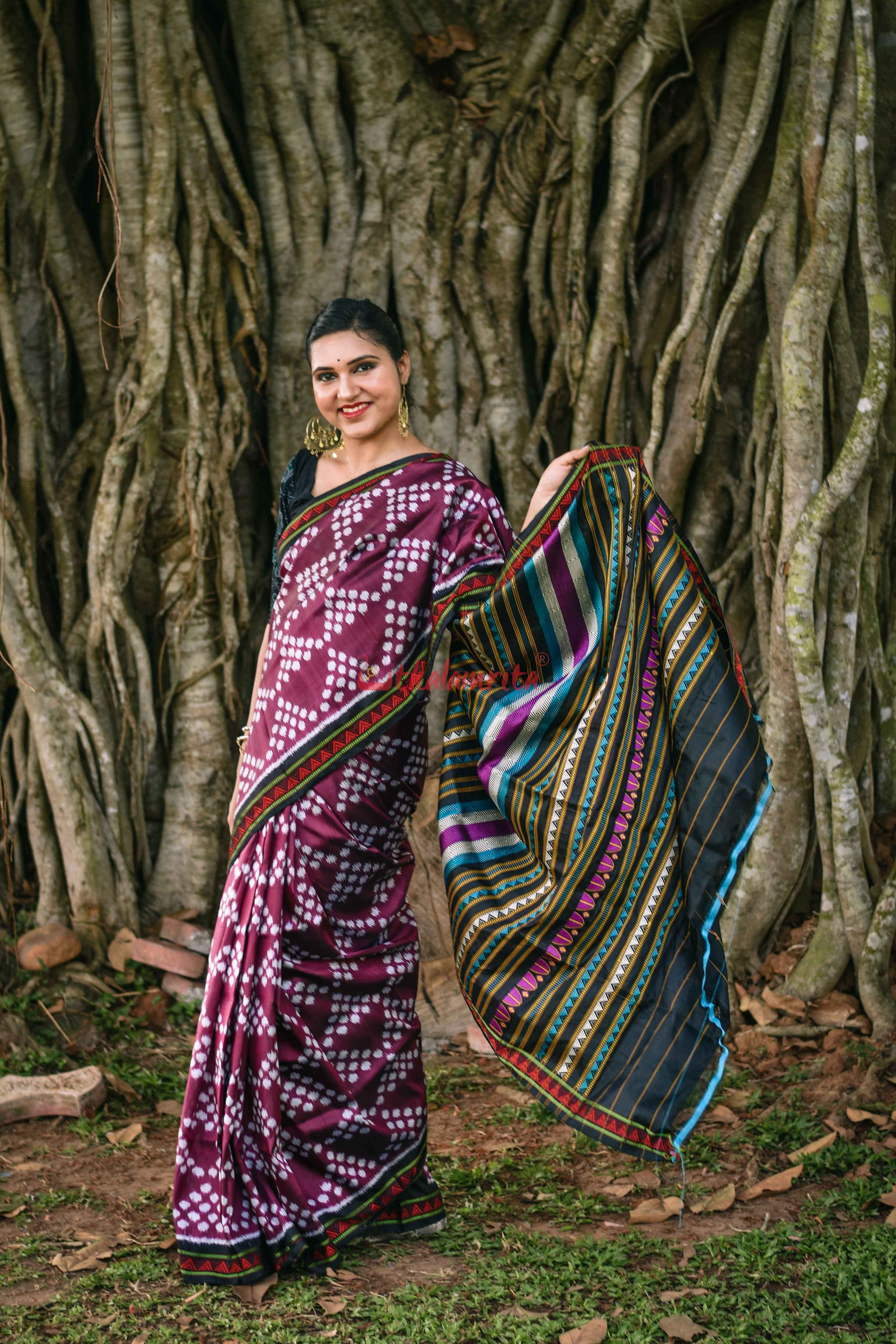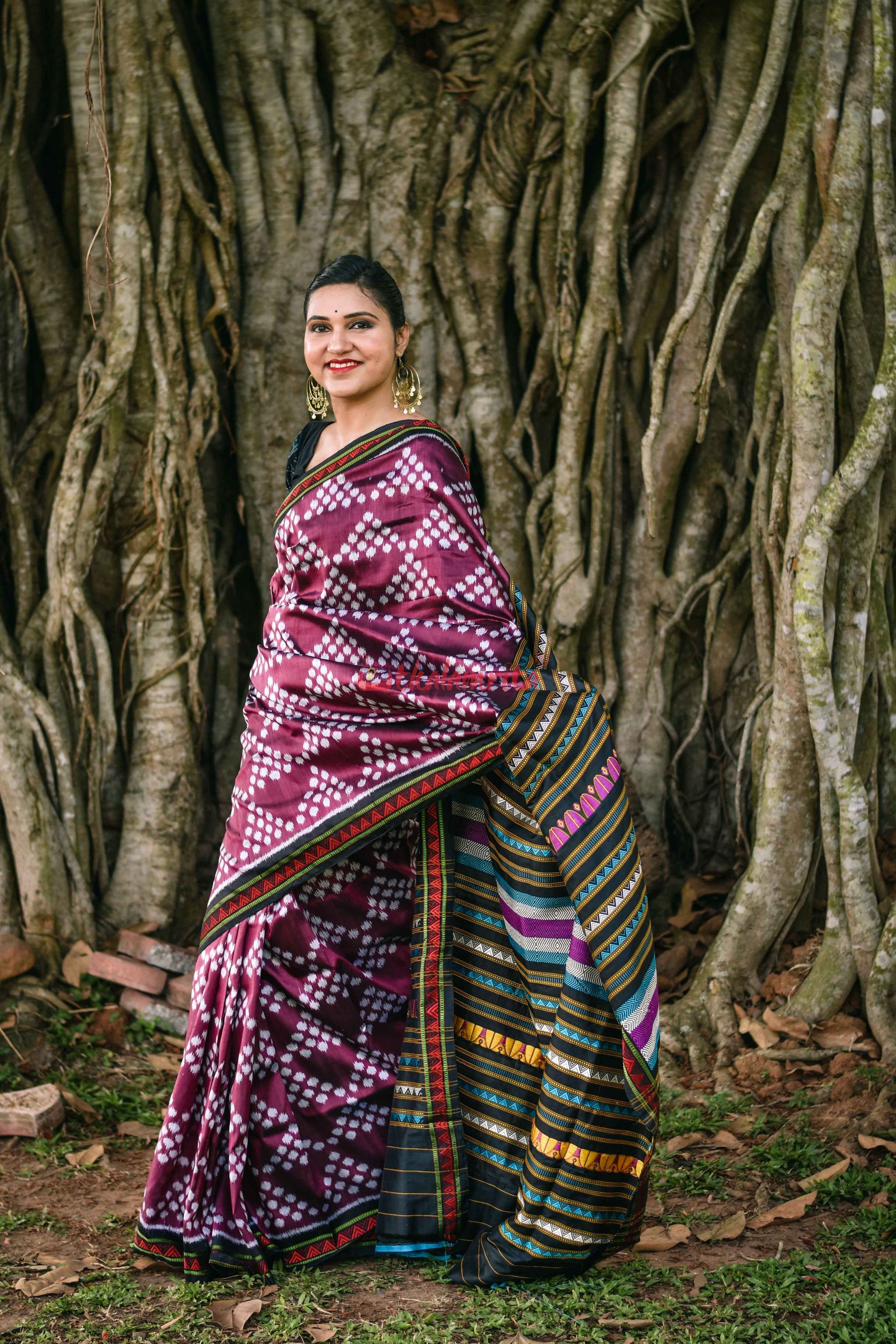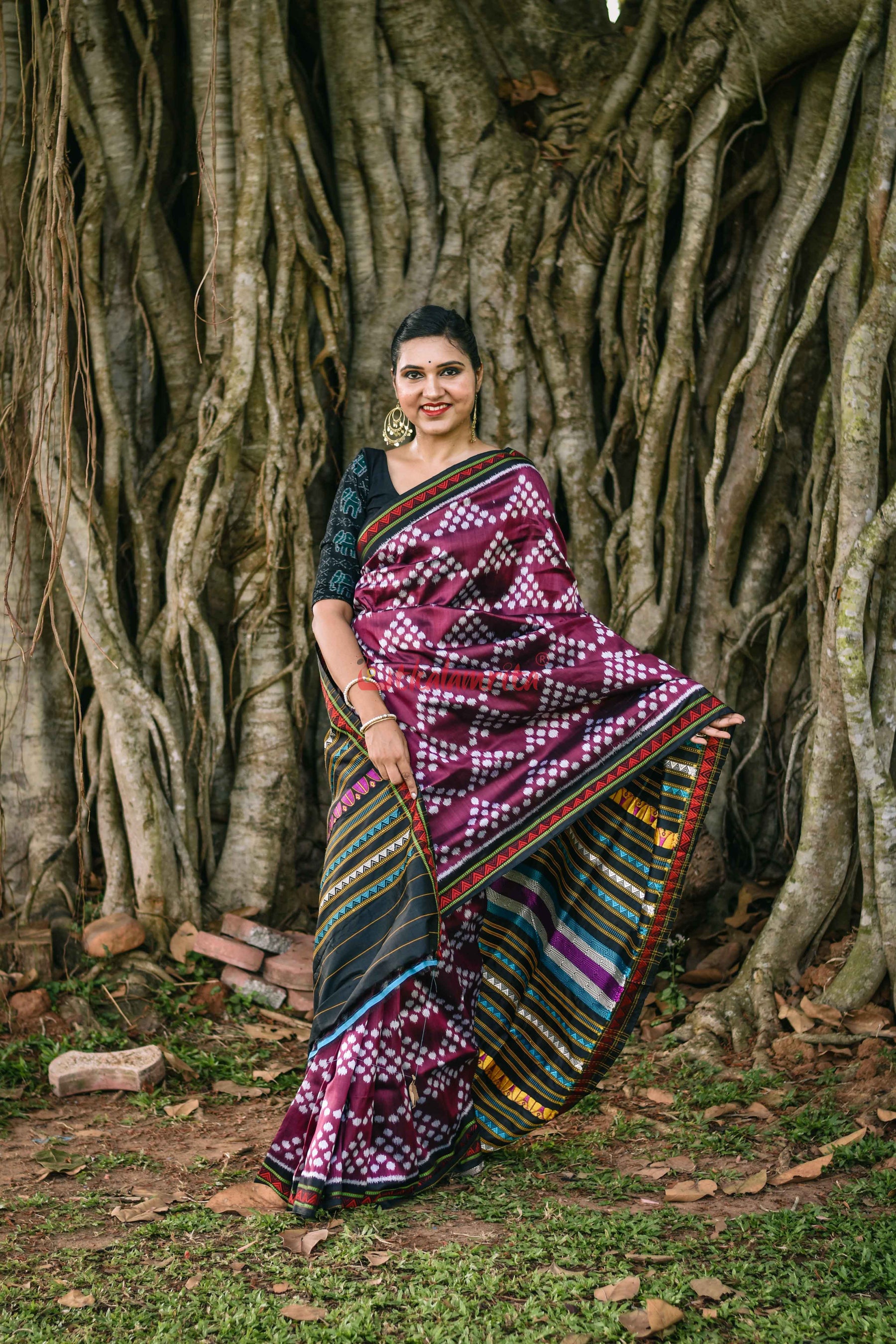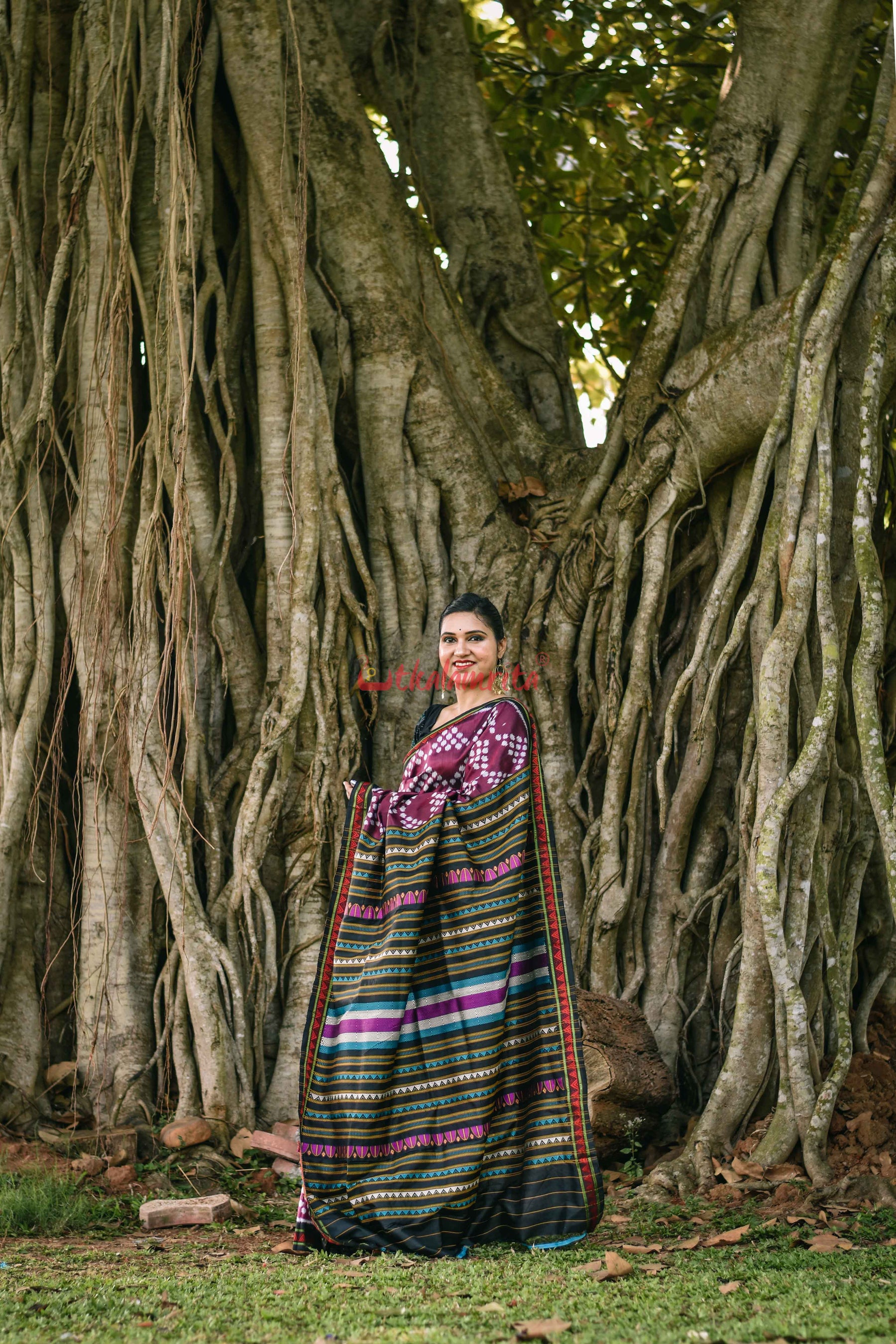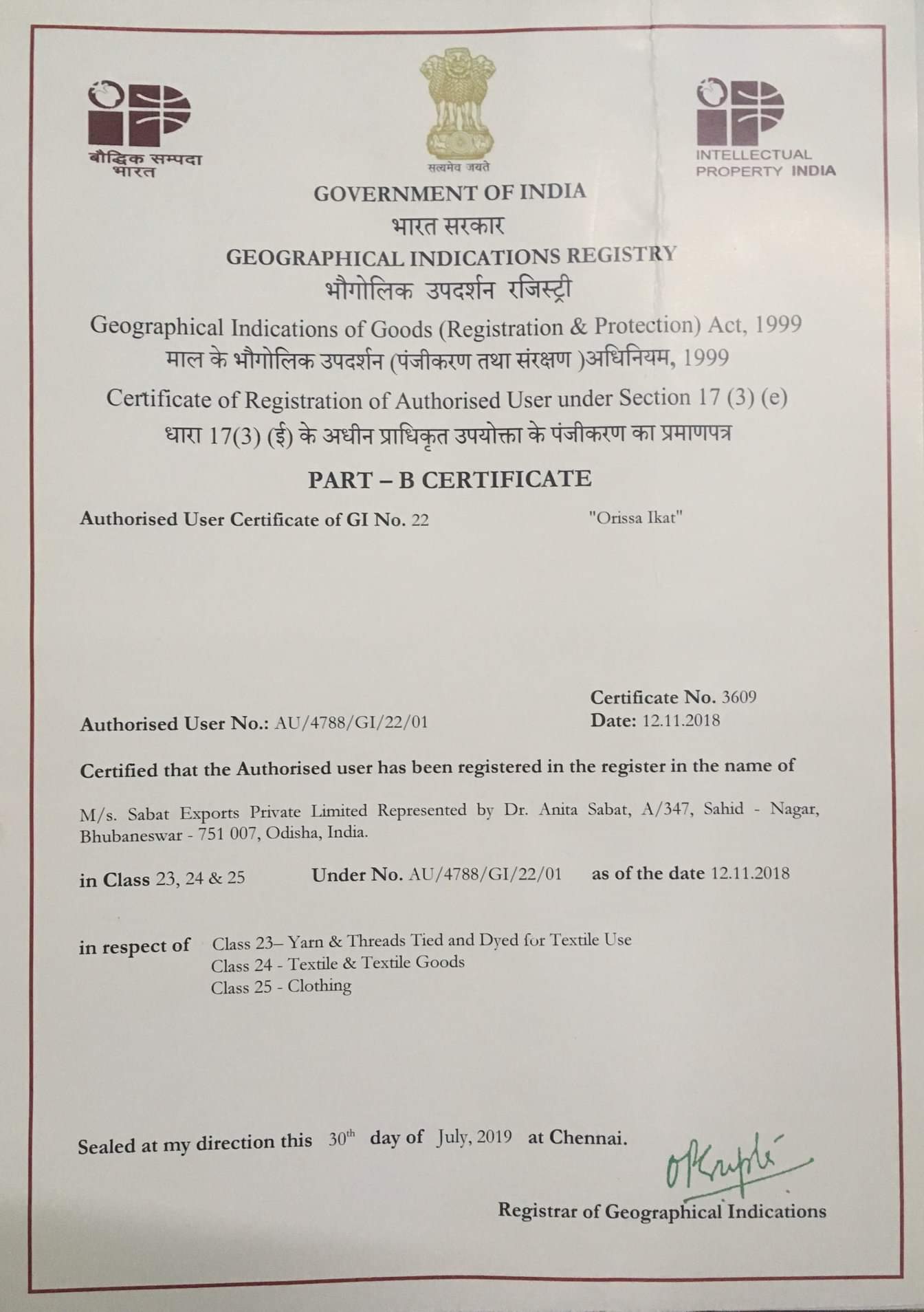 Jhoti Dongria Khandua Silk Saree
Dongria Shawls are Woven by the Dongria Kondh - primitive tribe of Odisha, staying in Rayagada and Kalahandi districts of Southwestern Odisha. They are the famous inhabitants of Niyamgiri Hills, who fought against a mining giant and protected their Lord 'Niyam Raja' and their green hills from destruction. 'Dongr' means 'field on mountains'. Unwed Dongria girls sit at 'Dongr' embroidering beautiful geometric patterns on plain handwoven shawls, for their to-be-husband. Work of love takes over a month for a single shawl. Triangles represent Niyamgiri Hills. Later, Nuapatna and Sambalpuri weavers incorporated this into full length sarees in both cotton and silk, and we call them 'Dongria Sarees'. The weavers painstakingly make geometric shapes on anchal and borders by dobby, jaala and buti (hand work) techniques. This jamun jhoti dongria silk is a special occasion wear, designed to stun every beholder and has multicolored fish butis in the anchal!

Length - 6.3 m, Breadth- 46 inches, Weight- 544 gm, Blouse piece- Included in saree, Material- Mulberry Silk by Mulberry Silk (This silk feels cool on wearing. Not warm like pure tussar silk. Good for summer and winter!), Thread: Warp- 2 ply Mulberry Bangalore Silk, Weft- 4 ply Mulberry Bangalore Silk
(1) The colors of the actual product may look slightly different due to different screens used for viewing the digital photography captured. Our endeavor has been to present the true shades of the products as far as possible. (2) There may be loose threads on the backside of pallu of saree, which is a mark of true handwoven and handloom saree. (3) The slight irregularities in the body/anchal/border of saree are to be celebrated as a mark of true handloom products. (4) Wash Care: We advise dry cleaning for the silk sarees and handwashing separately in cold water alongwith drying in shade for our cotton products. Iron Care: Light iron to be used. For pattachitra handpainted items, please iron only on backside. Otherwise use a cotton cloth on top of the painted parts while ironing.