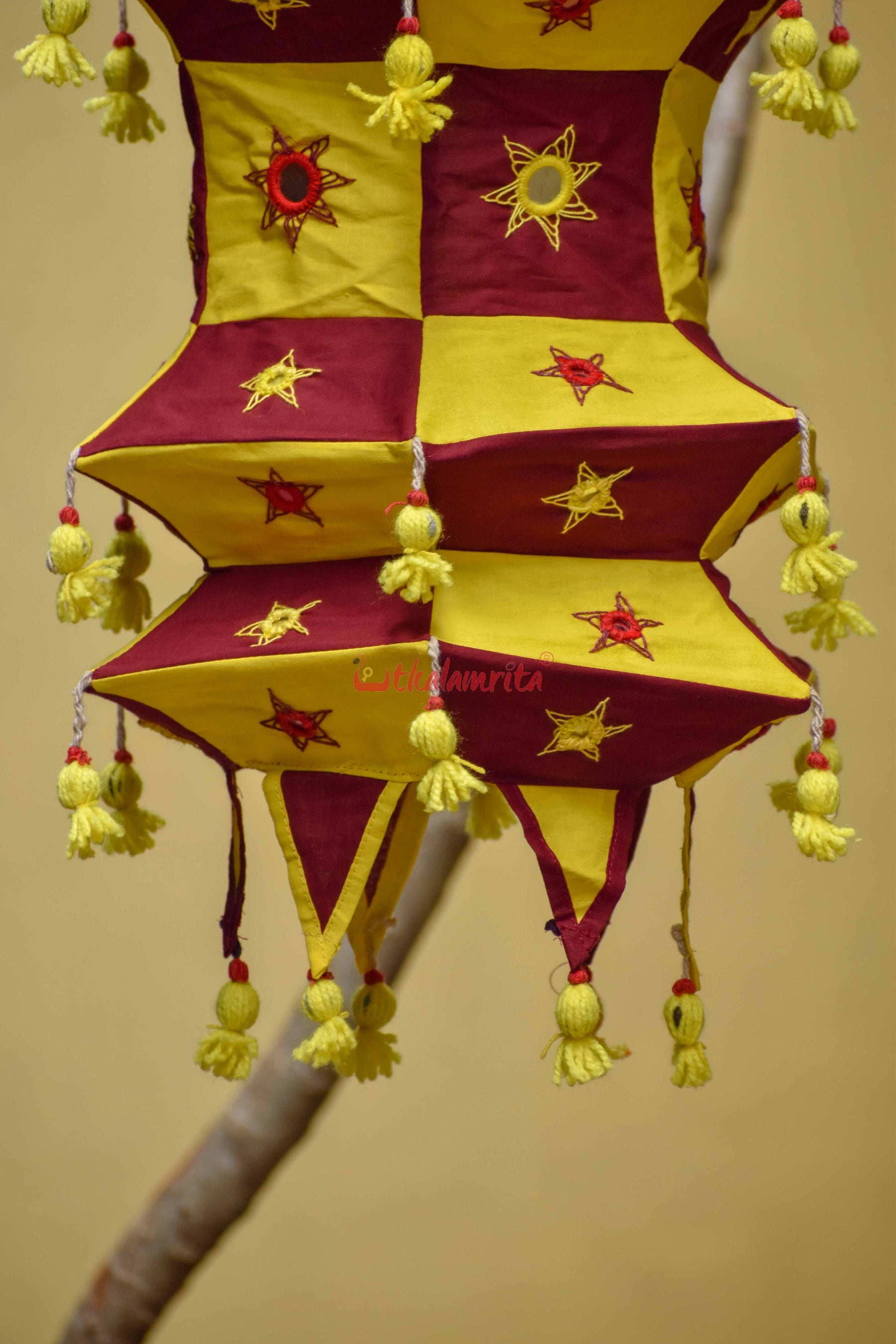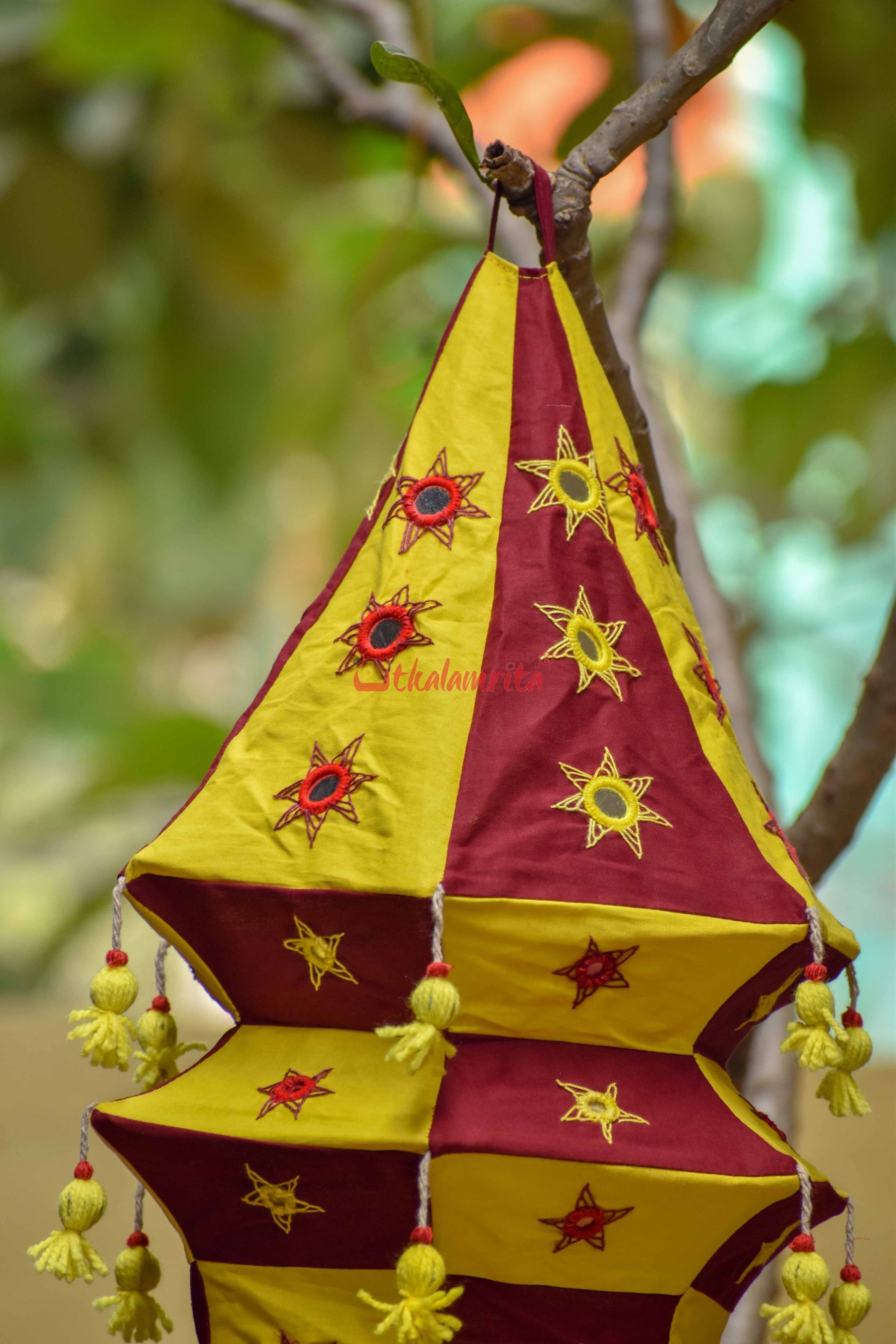 Maroon Yellow Special 4-Step 6-Koniya Lampshade
Pipli Applique Work has got the Geographical Indication (GI) Tag since 2008. This craft has been practised in Puri and Khurdha districts since centuries.
It is intricately linked to Lord Jagannath Temple and its rituals. Vibrant Chanduas (wall hangings), lampshades, purses, umbrellas, sling bags, bedsheets etc. are made using Pipli Applique Craft techniques.
This special high-quality lampshade is one which you will not find anywhere in the market. It is made by expert Pipli artisans on special order from Utkalamrita, with fully finished mirrors and highest quality cotton cloth! It is covered from top to bottom with a lot of mirrors- almost 70% higher number of mirrors than you can find normally in Pipli markets!
Hang this placing a light inside it, or even without light - the lampshade itself will fill the room with vibrance and beauty! It changes the look of the room, balcony or verandah or anywhere you hang it! This decorative item, fully handmade with lot of hardwork and love by our Pipli artisans, is a must to lift up the mood and bring in cheer - be it any festival like Diwali, Christmas or Id, or even on any normal day, it is sure to bring in festive cheer! So, add this bright item right away to your cart and here's wishing you happy festivities in advance, from Team Utkalamrita!
Height- 31.5 Inches, Width- 13 Inches Made by most skilled Pipli Artisans from best quality mirrors, applique threads and cotton cloths!
Should be dusted at regular intervals.