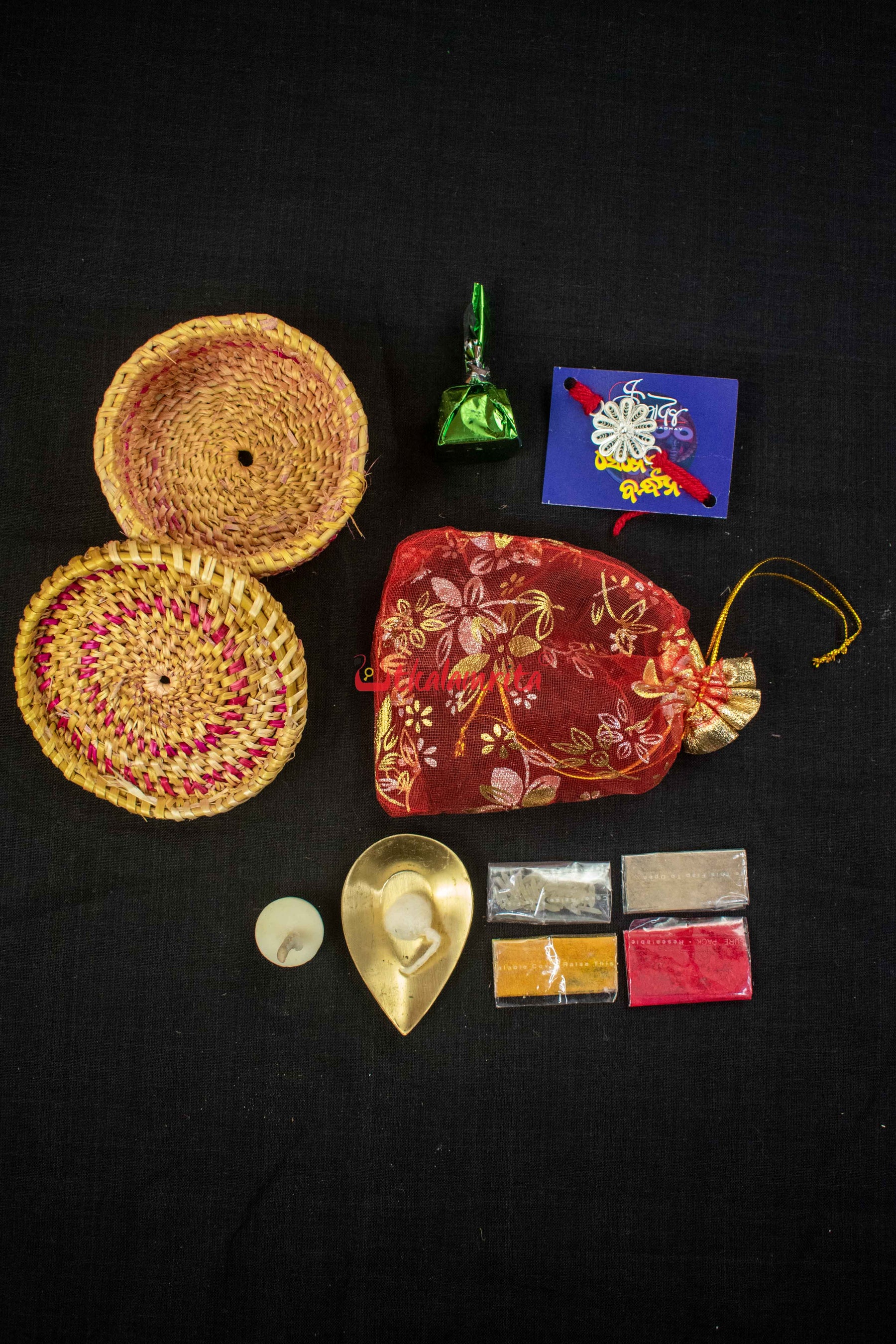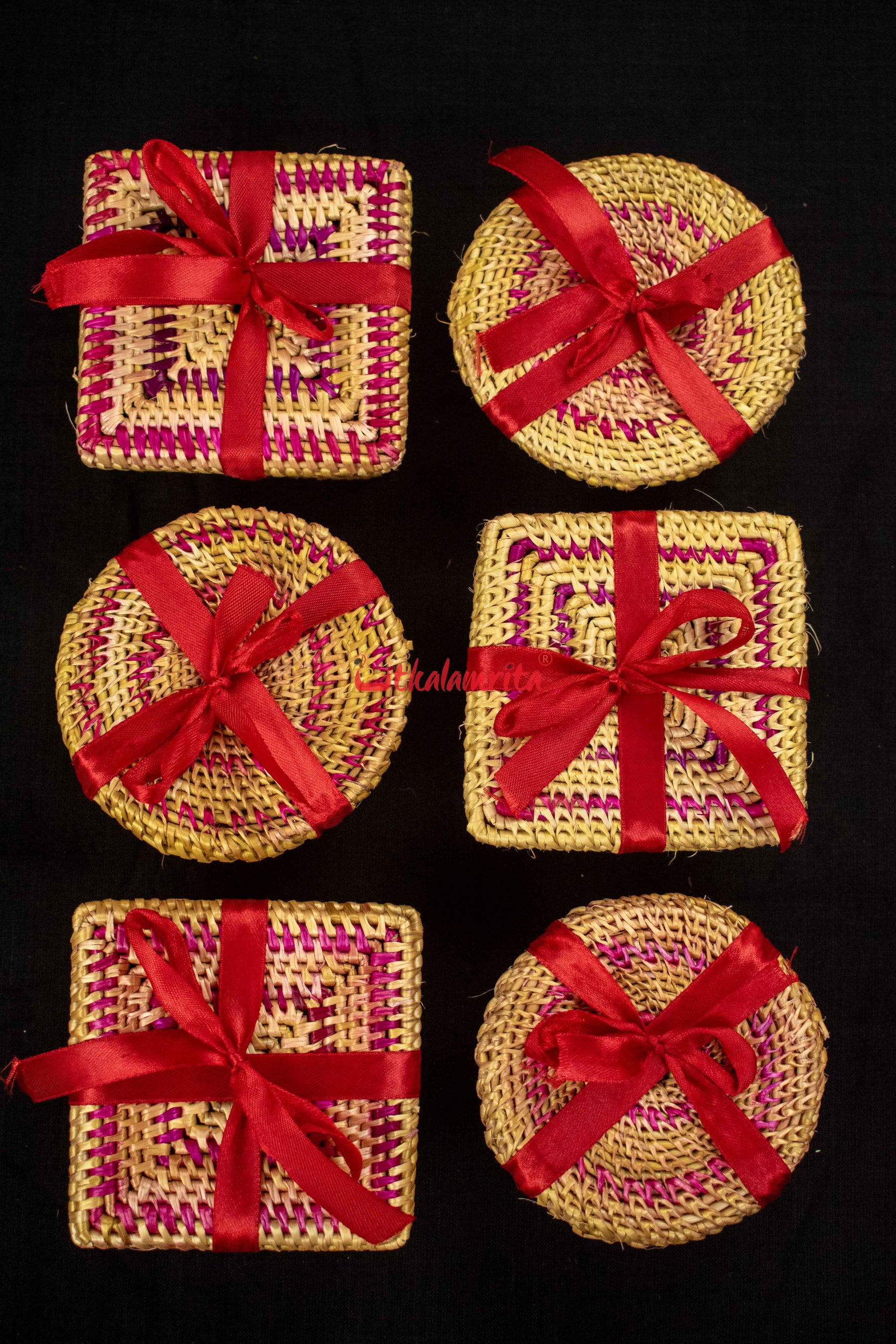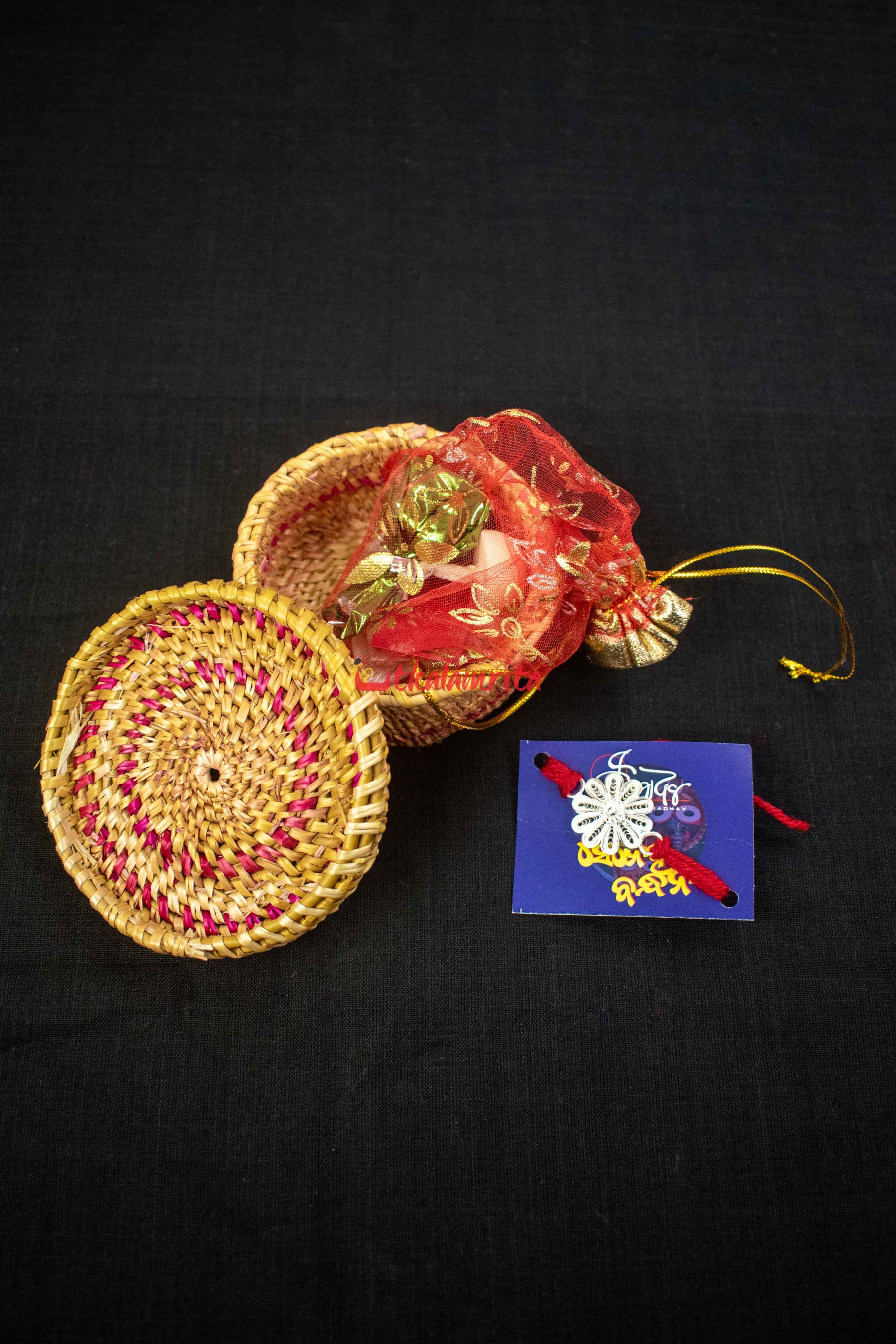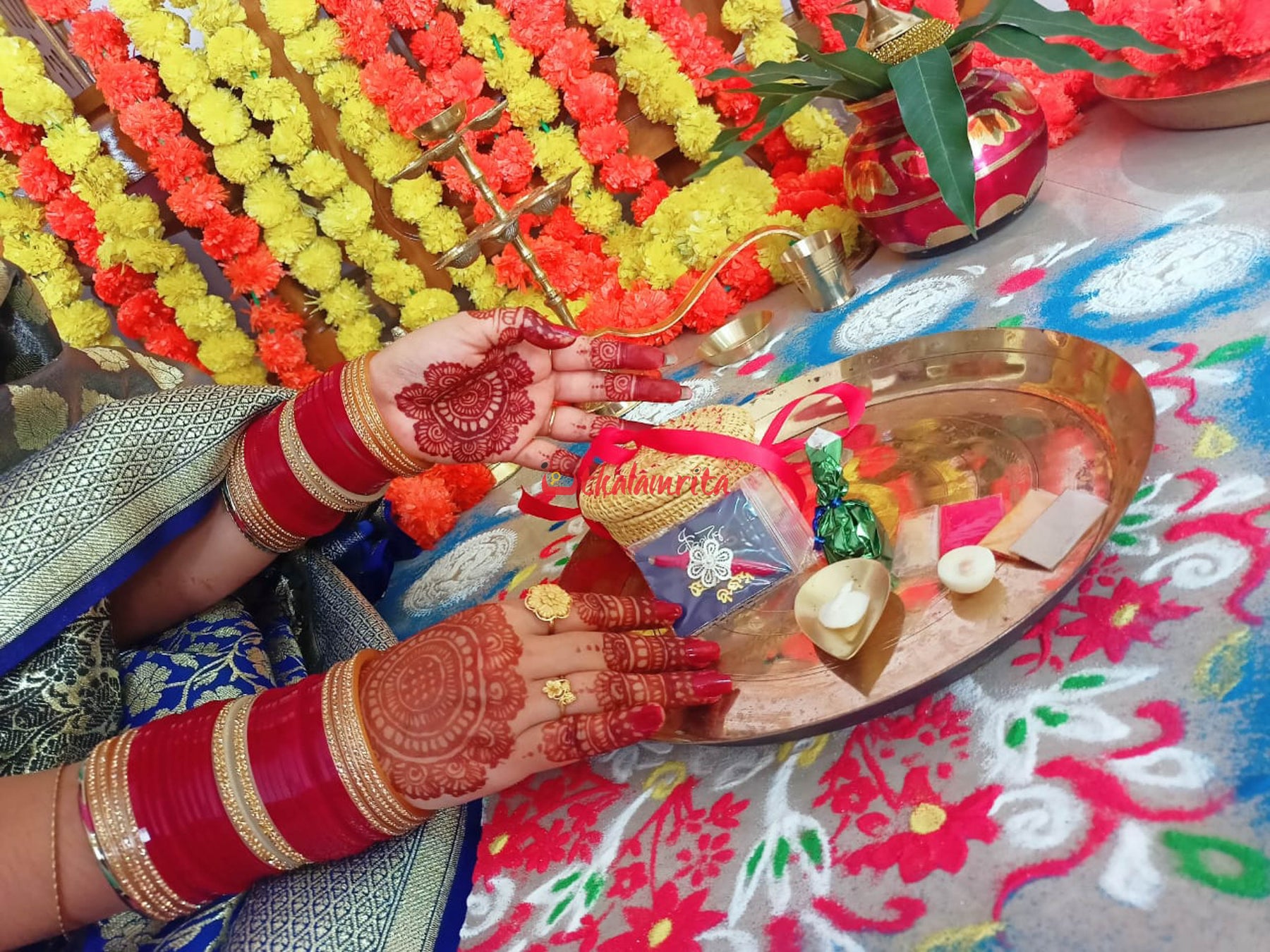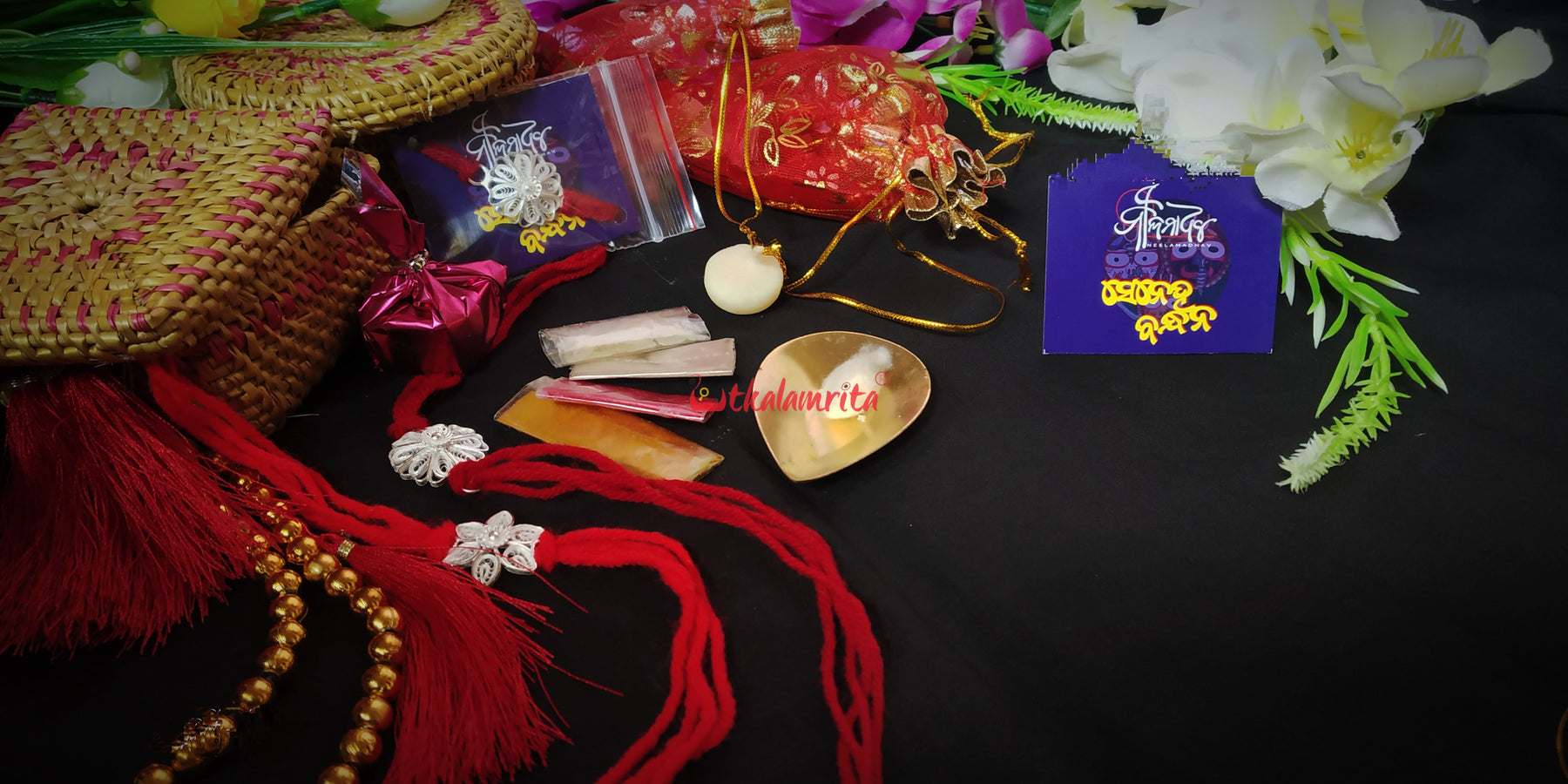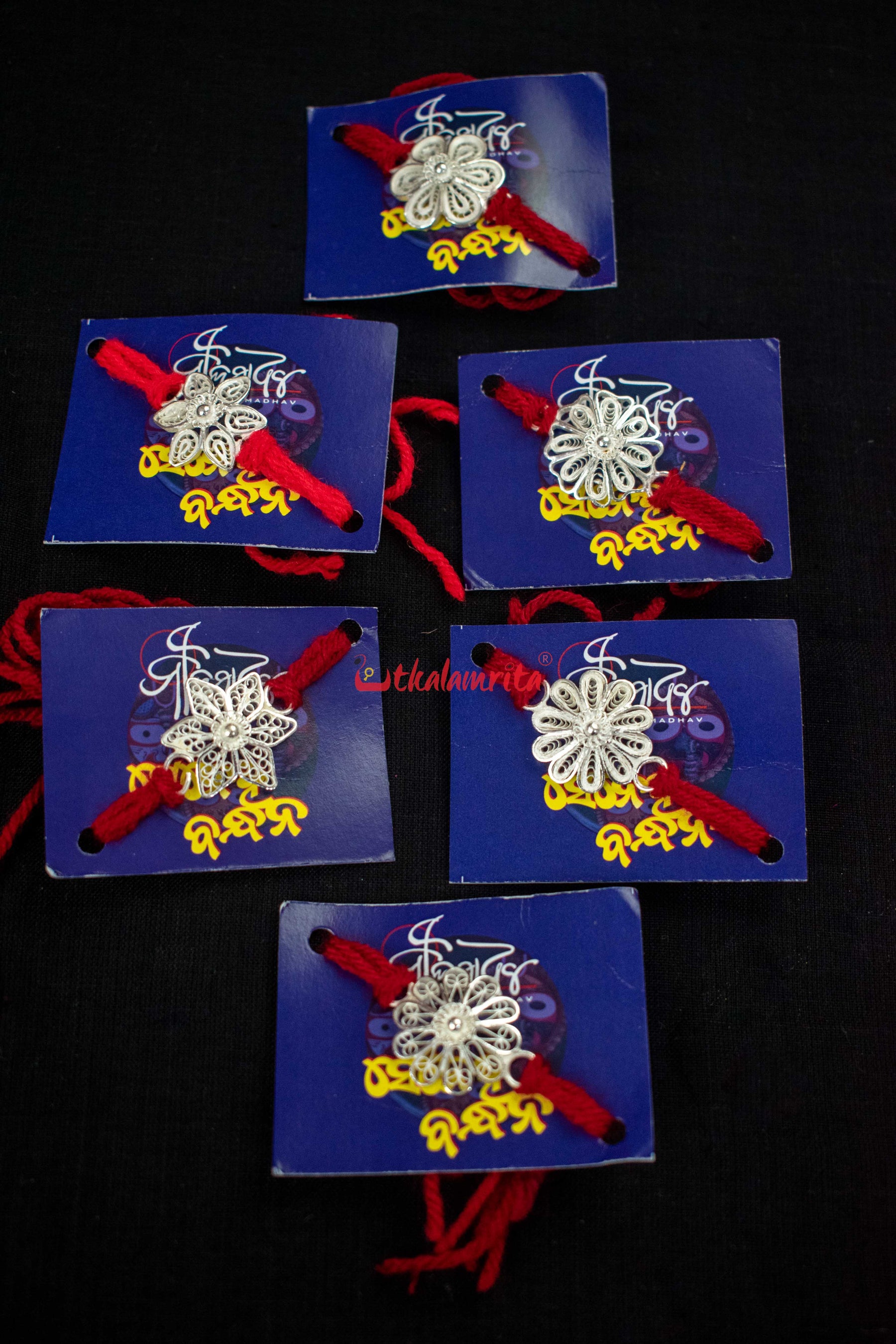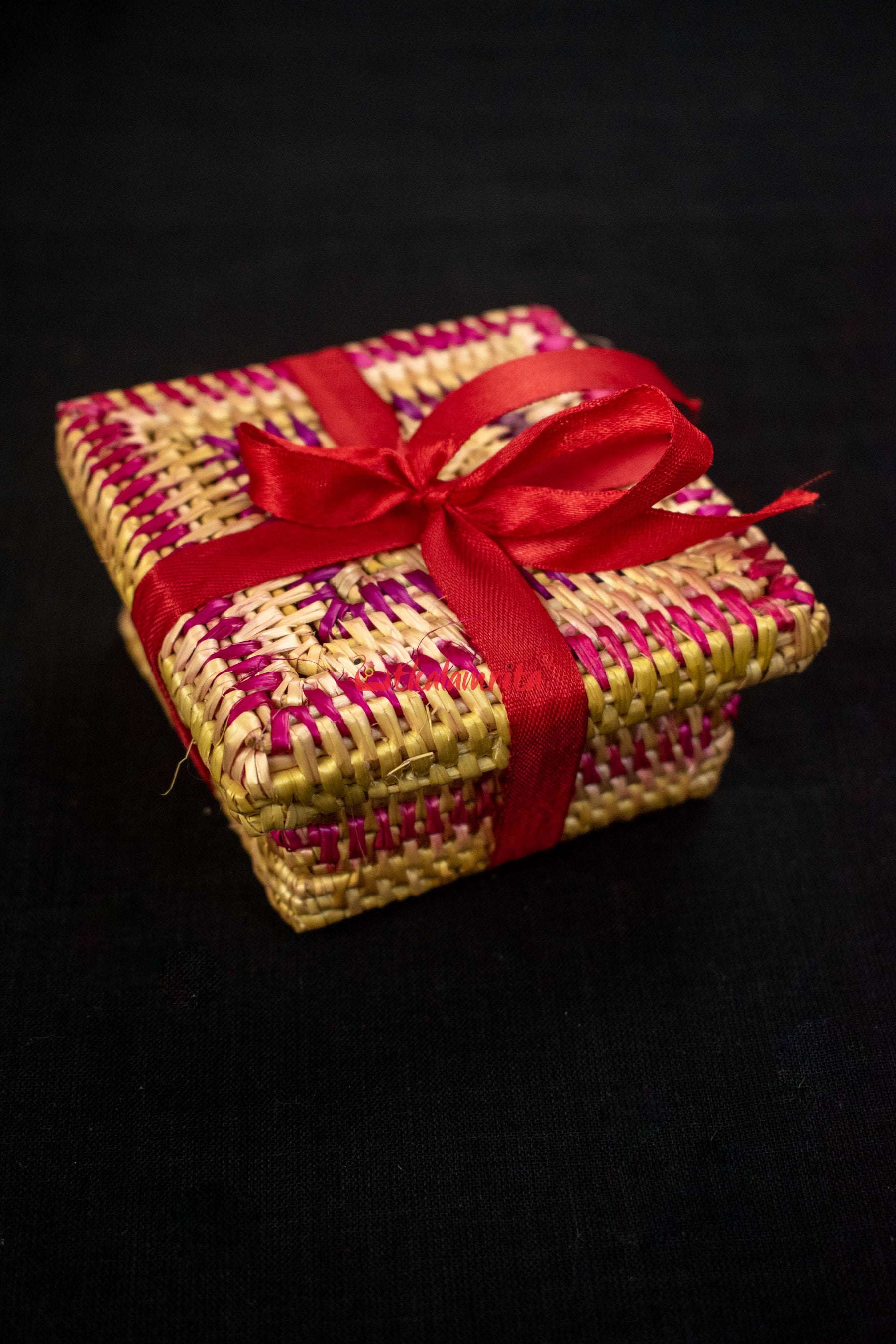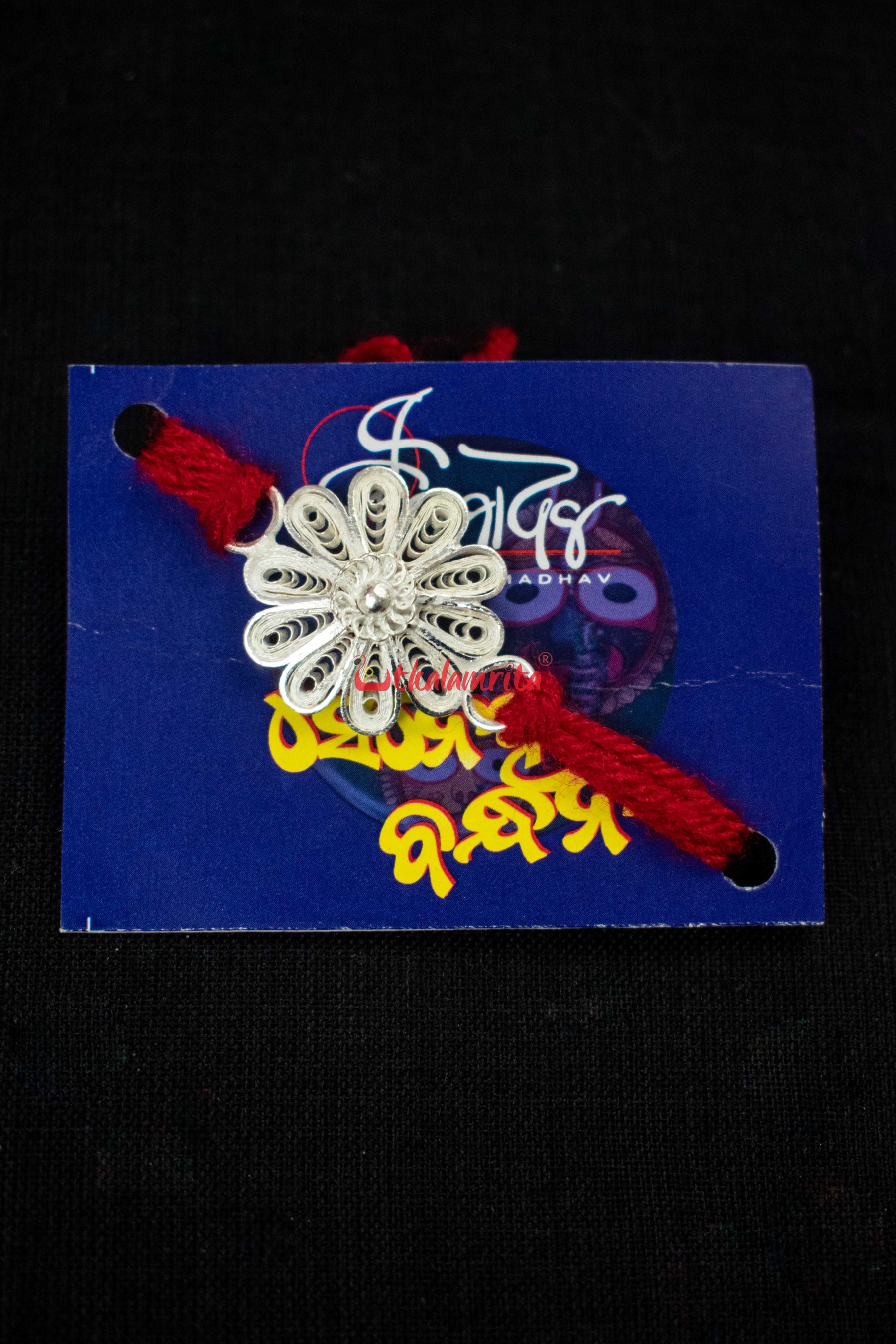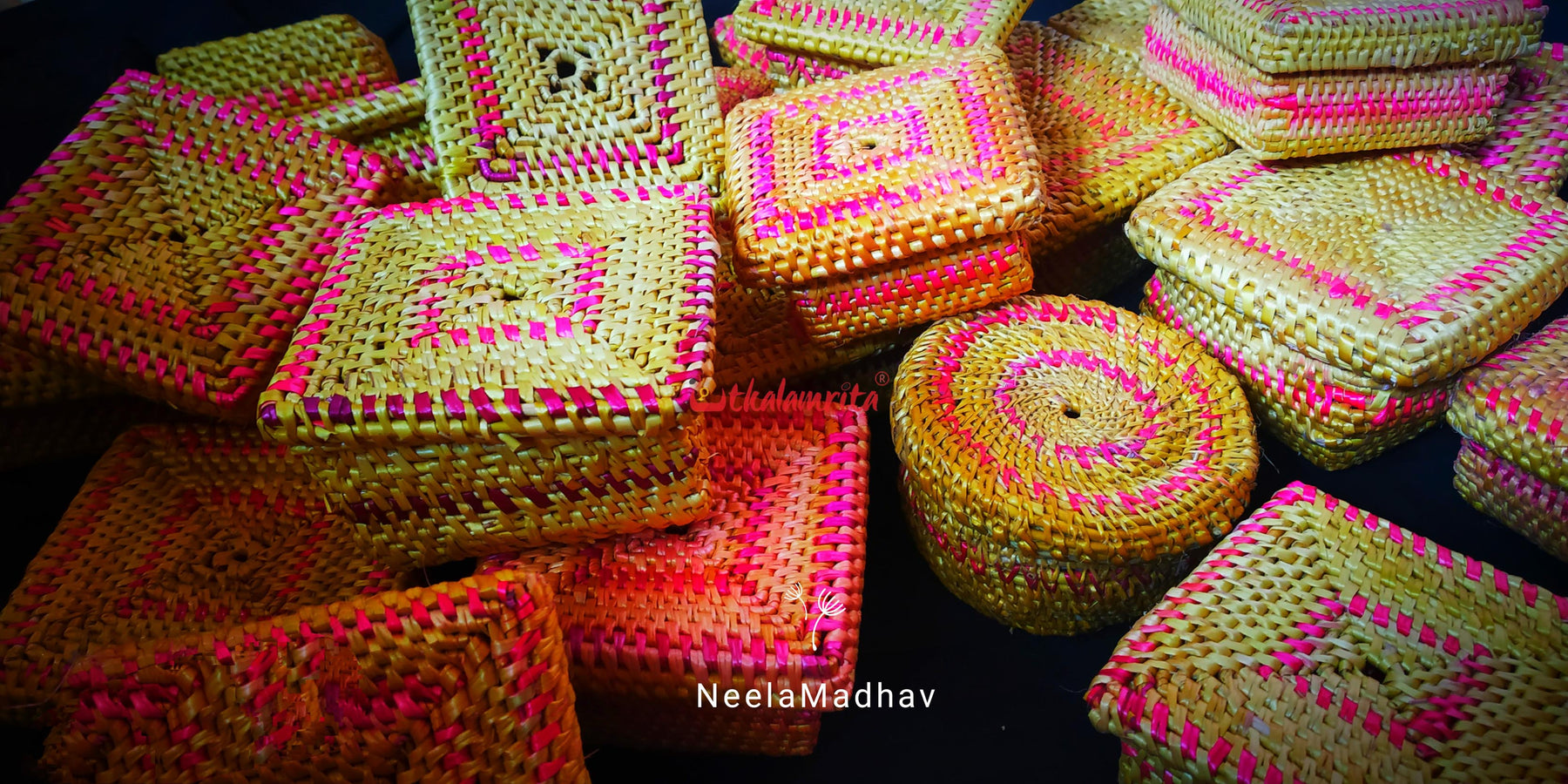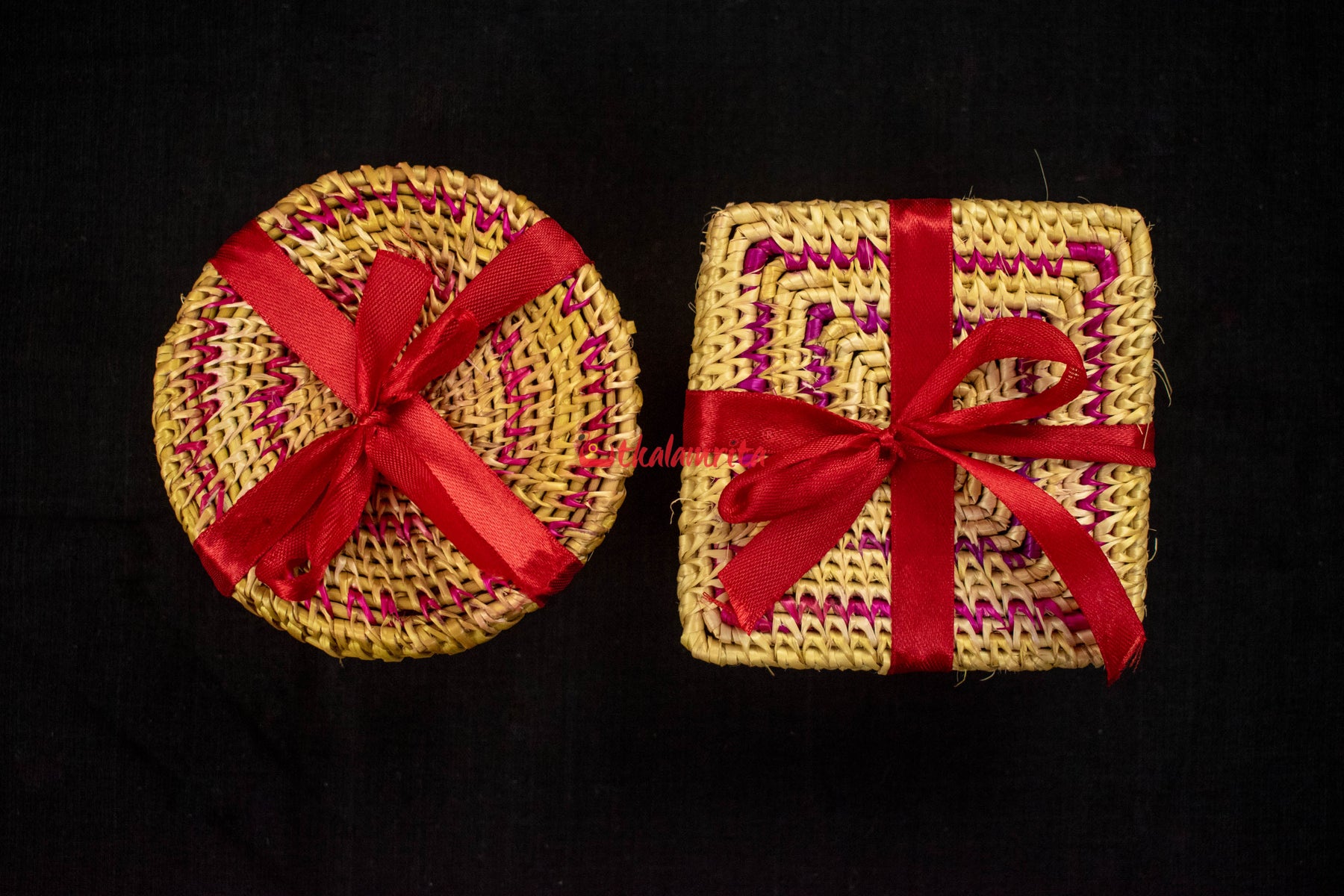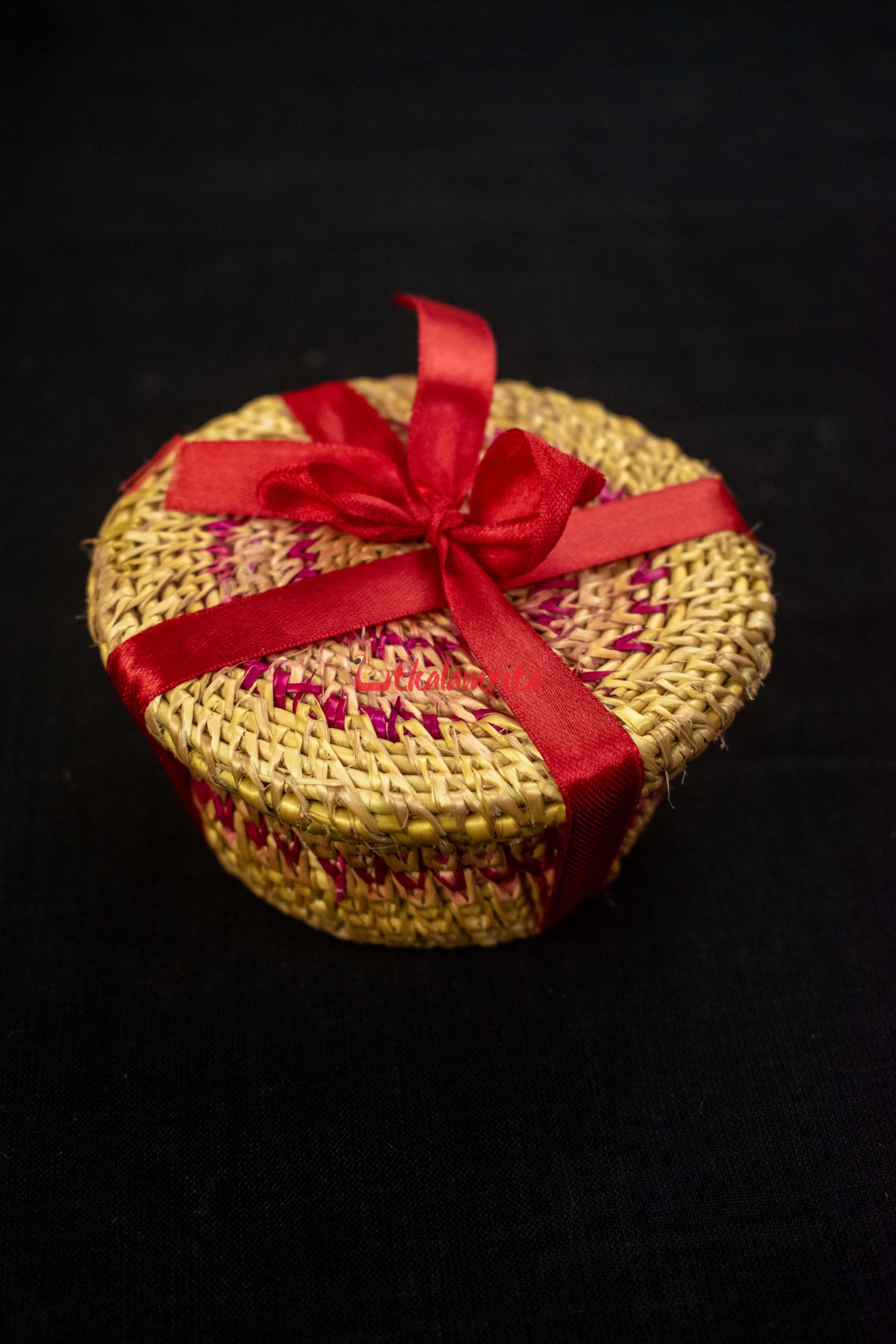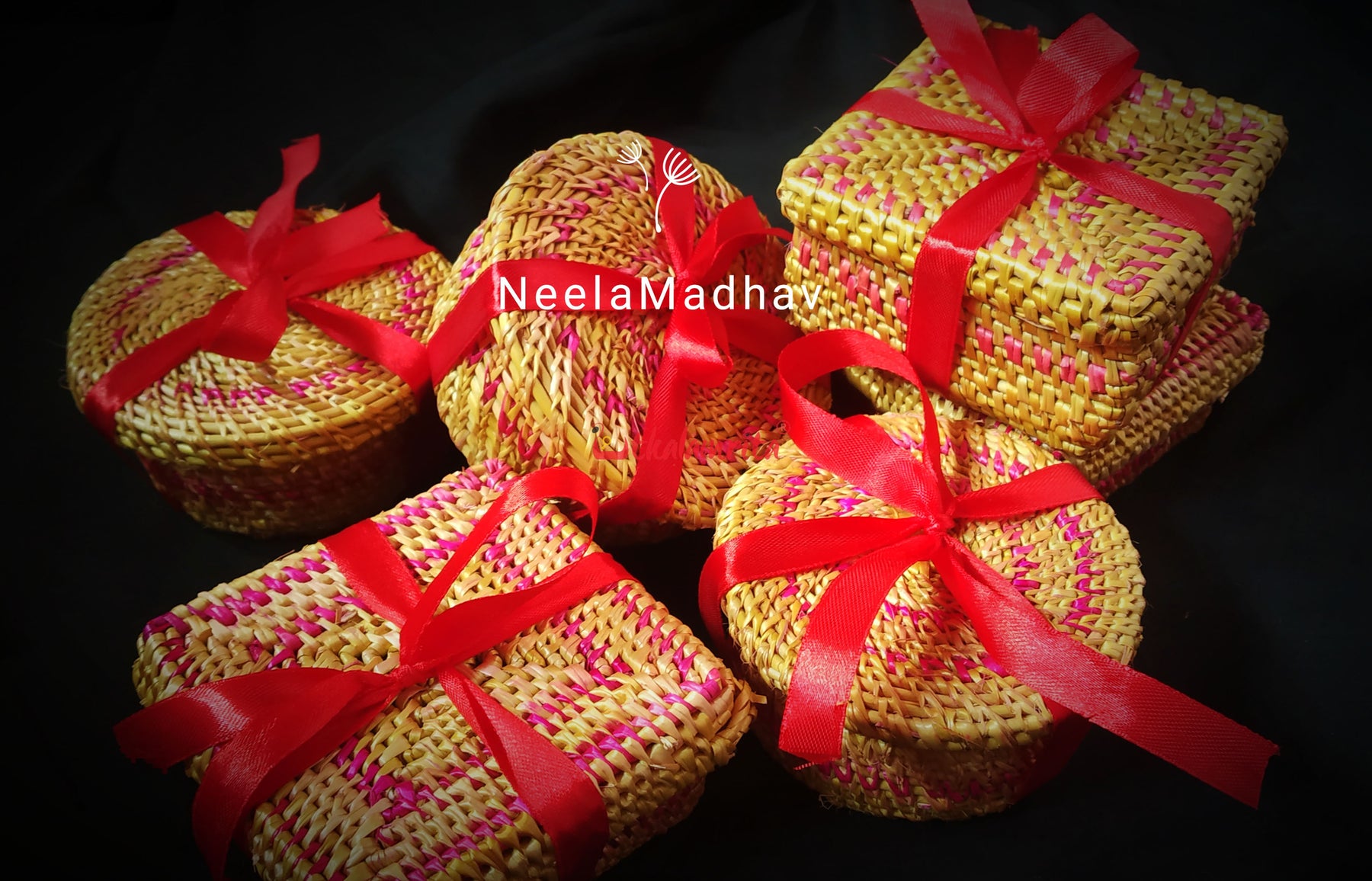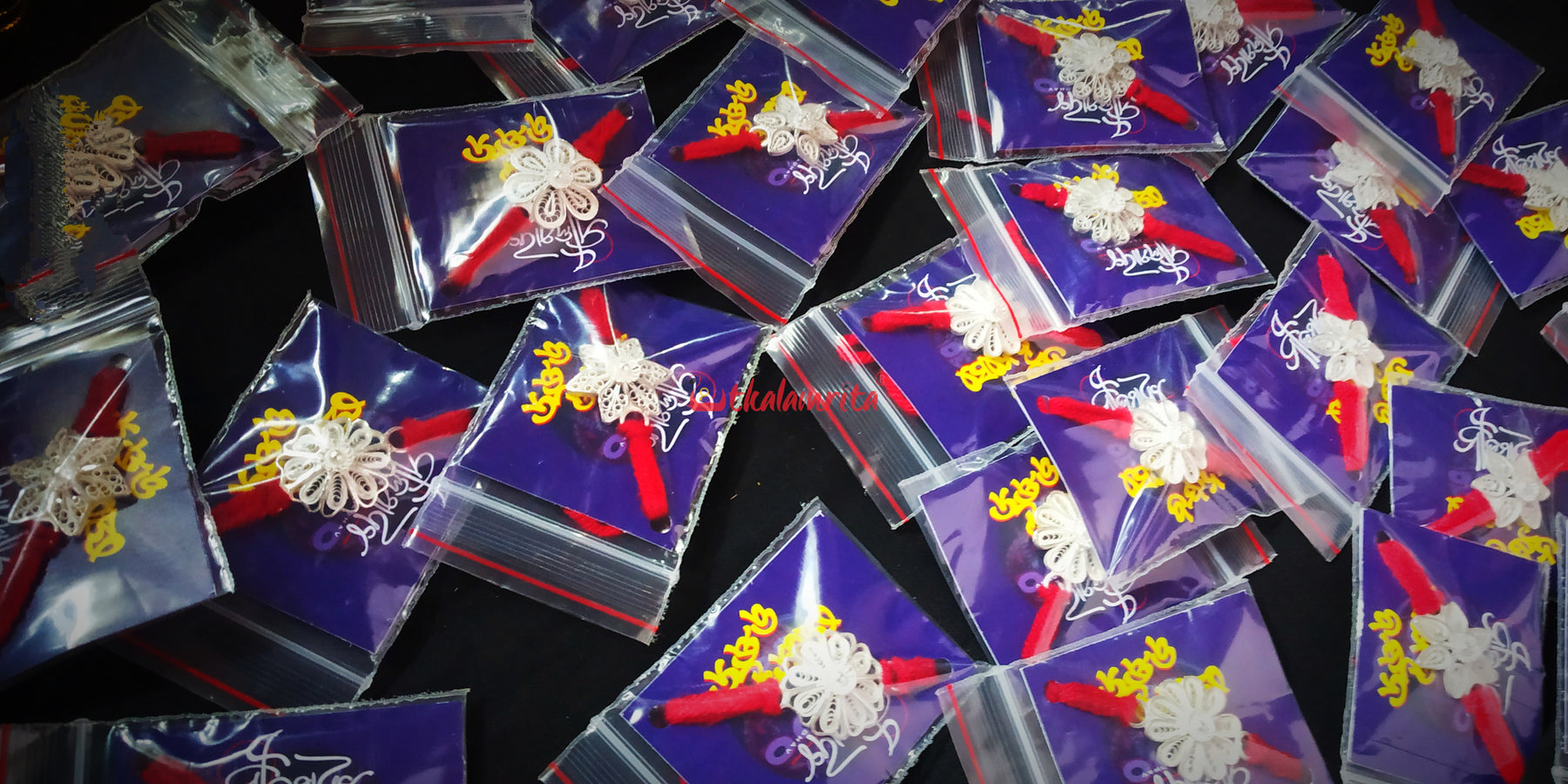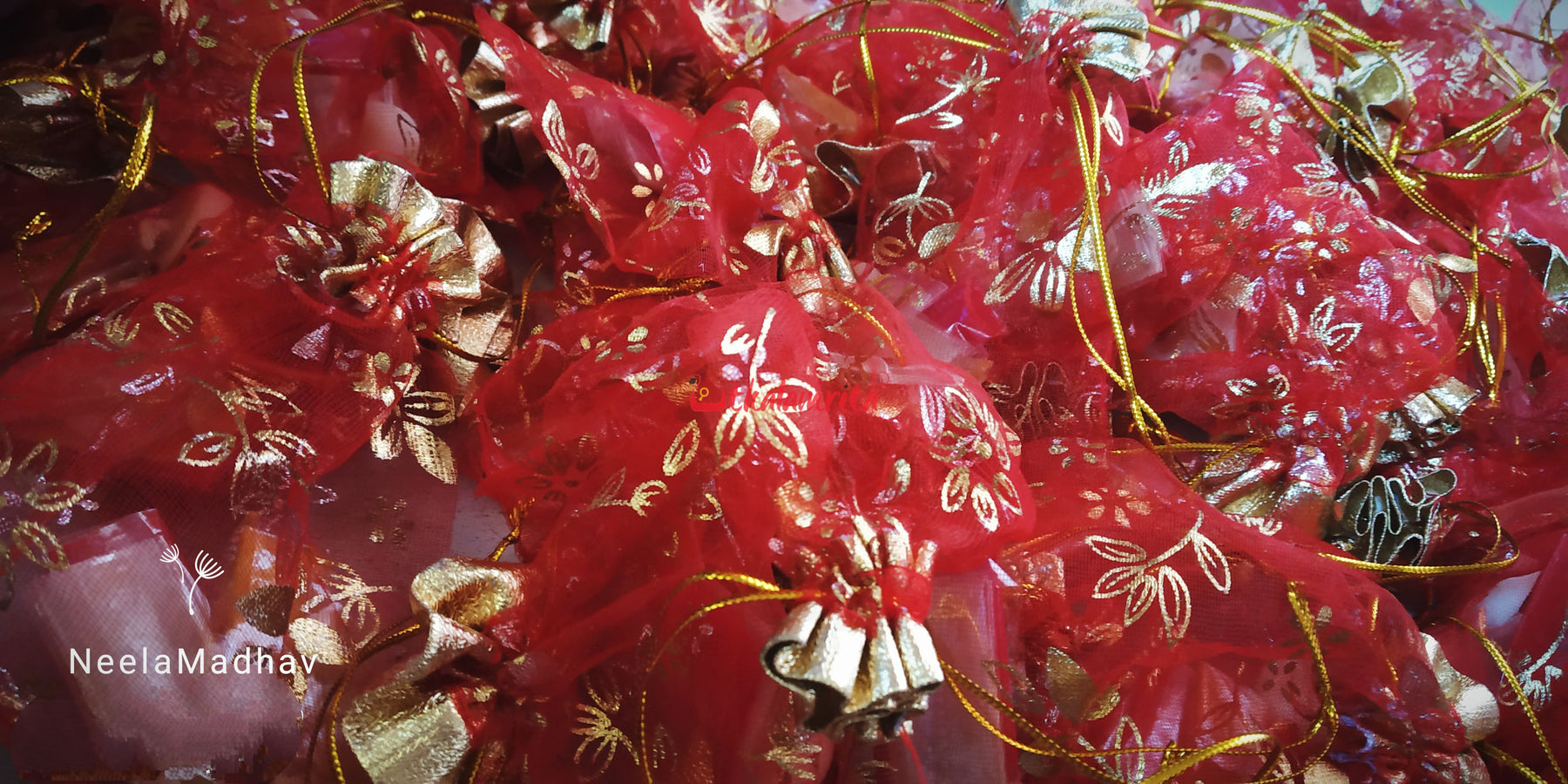 Silver Filigree Rakhi Gift Box
Decorating the Raksha Bandhan thali in various ways has been trending for years. Rakhi ki thali is a thali that contains all the items needed for the ritual. Lighting up the Diya, applying chawal on the forehead of the brother, doing aarti,tying this beautiful silver filigree rakhi and presenting the brother with his favourite sweets are some of the beautiful memories that the thali takes care of. Each of our Rakhis is designed to reflect the "sister" in you.

The main items in our this special Rakhsha Bandhan Gift Box are:
1) Golden Grass Box,
2) Silver filigree Rakhi (famous Tarakasi handicraft work of Cuttack using pure silver wires made into fine flower shape for silver rakhi!)
3) Brass Diya (handmade) with cotton (just add ghee/oil & it's ready to light & use)
4) Sri Karpura candle
5) Haldi, Kumkum, Chandan, Rice grains (chawal)
6) Handmade chemical free chocolate
7) Small glitzy potli bag
Most above items are reusable- silver filigree rakhi can be later used as pendant, Golden grass box can be used to store jewelry etc., brass diya can be used lifelong, potli bag can be used to keep important small things!